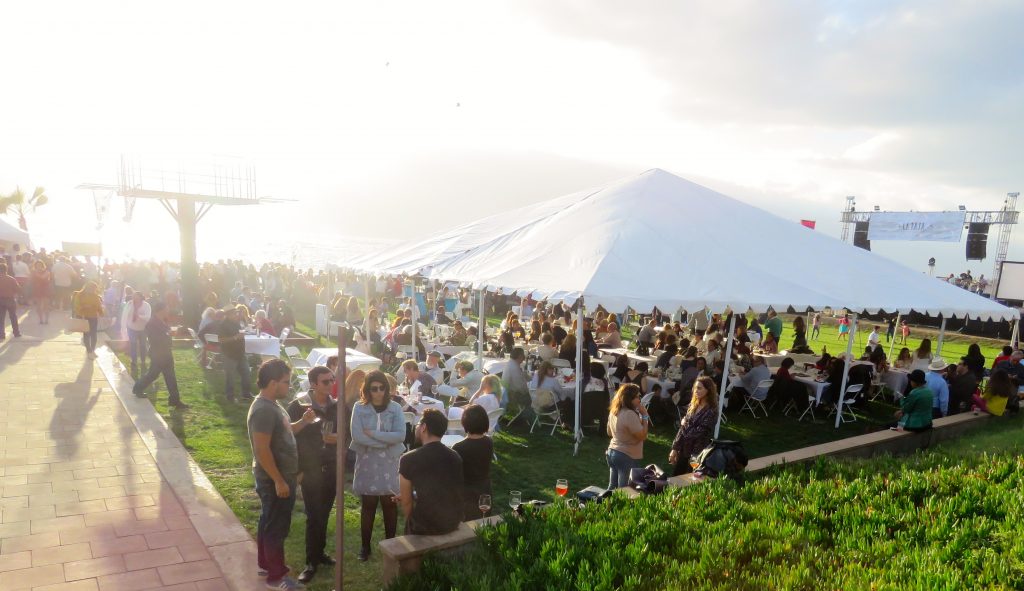 Mexico and the state of Baja California have many delightful and beautiful treasures to offer! Two of these treasures are their food and wine! Baja California's culinary and wine industry is booming! Many of its regions, restaurants and wineries are being recognized in top domestic and international reviews. In particular, I am aware of several awards and recognitions, the Valle de Guadalupe region in Ensenada has received. If you haven't been to Ensenada and the Valle de Guadalupe recently, you are missing a wonderful cultural and culinary experience! There are several events held throughout the year, which highlight the region's food and wine industries. I had the pleasure of attending two of those events recently. I joined the Chefs Latinos team, to host video segments and interviews at Cocina La Baja Seafood Festival in Ensenada and the Valle Food and Wine Festival (more regarding the Valle event in a separate post).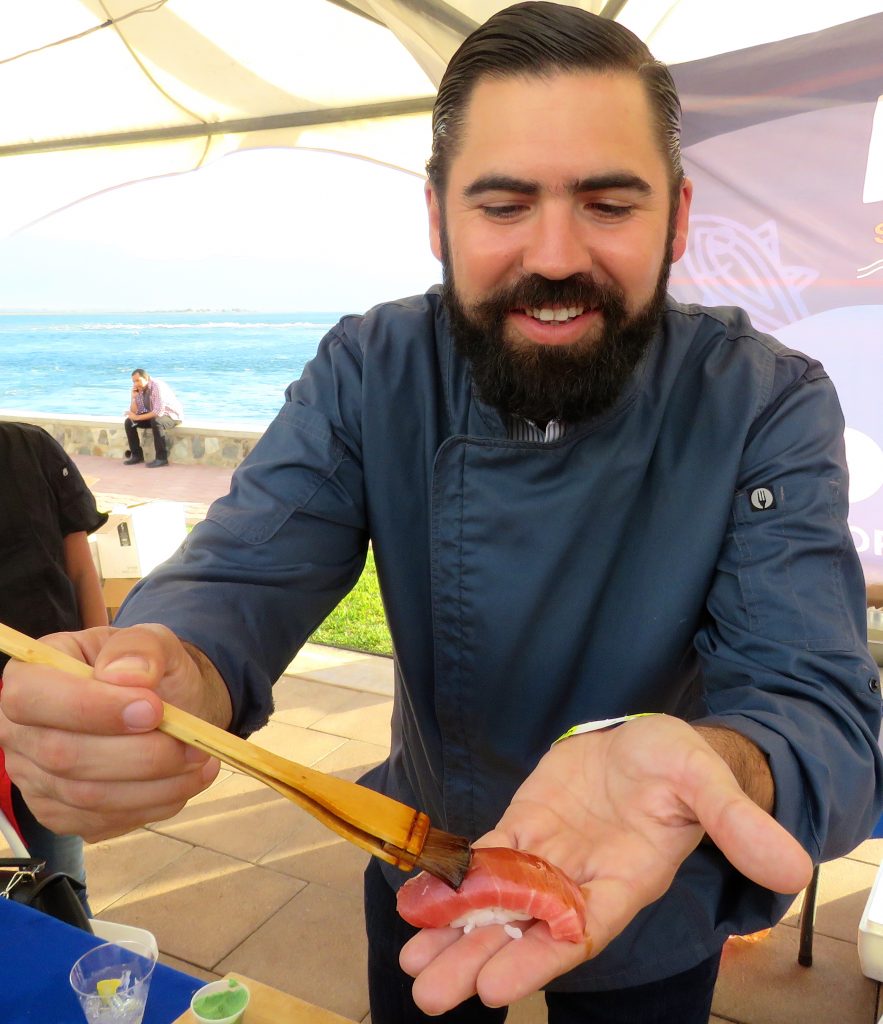 The Cocina La Baja Seafood Festival was held at Estero Beach Hotel on the beautiful bay of Ensenada. The Festival is organized in part by the Baja California State Fishing and Aquaculture Agency (SEPESCA Baja California). The event brought together renowned chefs, restauranteurs, and the main fish and aquaculture products of the state. We enjoyed tasting samples of lobster, clams, and many other seafoods. For me, the highlight was the tuna served personally by a Chef Pedro Velarde Padilla, it melted in my mouth! It may be the best sashimi tuna I have ever tasted, it was tender, almost buttery. A sensation in my mouth! The way he presented it was also unique! He personally placed every piece of tuna over sticky rice, brushed it with his special soy sauce mix and handed it to each individual. At Cocina La Baja, we also enjoyed tasting select regional wines, craft beers, and there was live music on a large stage. Some booths were also selling food and beverages, if you preferred a larger portion. There was a seating area covered by a canopy next to the music. The event was family-friendly and fun!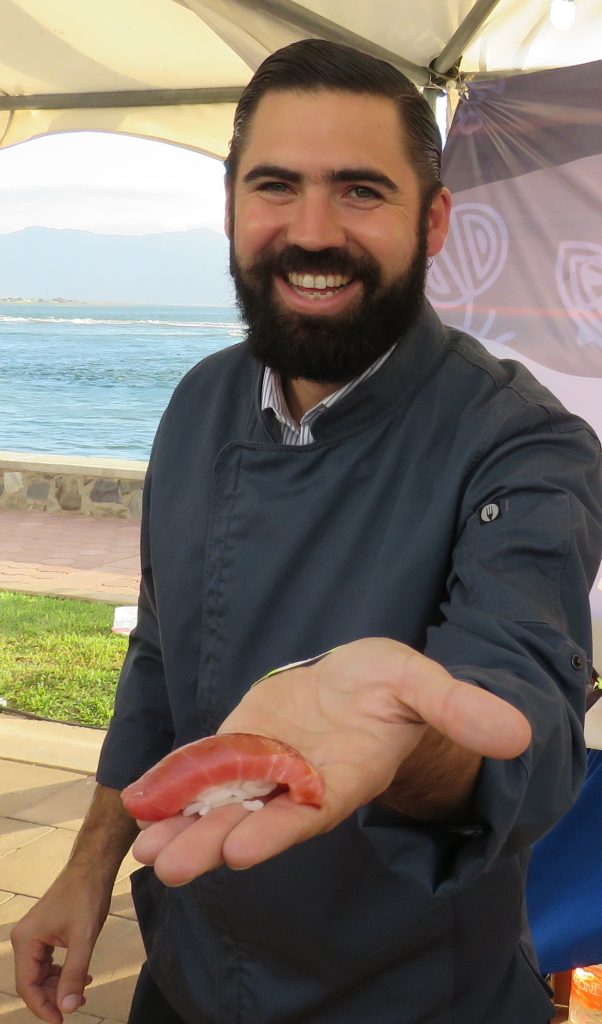 During the event I interviewed Matías G. Arjona Rydalch, State Secretary of the Baja California's Fishing and Aquaculture Agency, several local community leaders, renowned chefs, wine makers, and restauranteurs. The Secretary Arjona Rydalch told me the event has continued to grow and next year they may need to find a new venue which can accommodate the large number of attendees and exhibitors. To view the interviews I hosted, you can visit the Chefs Latinos page.
We were at Cocina La Baja for a few hours and I wish we could have stayed longer to enjoy more of the delicious food, wine, and the entertainment! We left to head to the Valle Food and Wine Festival, which we were also looking forward to attending. I just wish the events had been held on separate dates so we could enjoy both events fully.
I look forward to attending La Cocina Baja in the future and learning more about the seafood and wine treasures offered in Baja California. For more information regarding La Cocina Baja, visit: www.facebook.com/cocinalabaja
Hugs,
Paola
*I attended this event as a member of the media with the Chefs Latinos team and we were provided courtesy media passes. This is not a sponsored post. All opinions are my own.