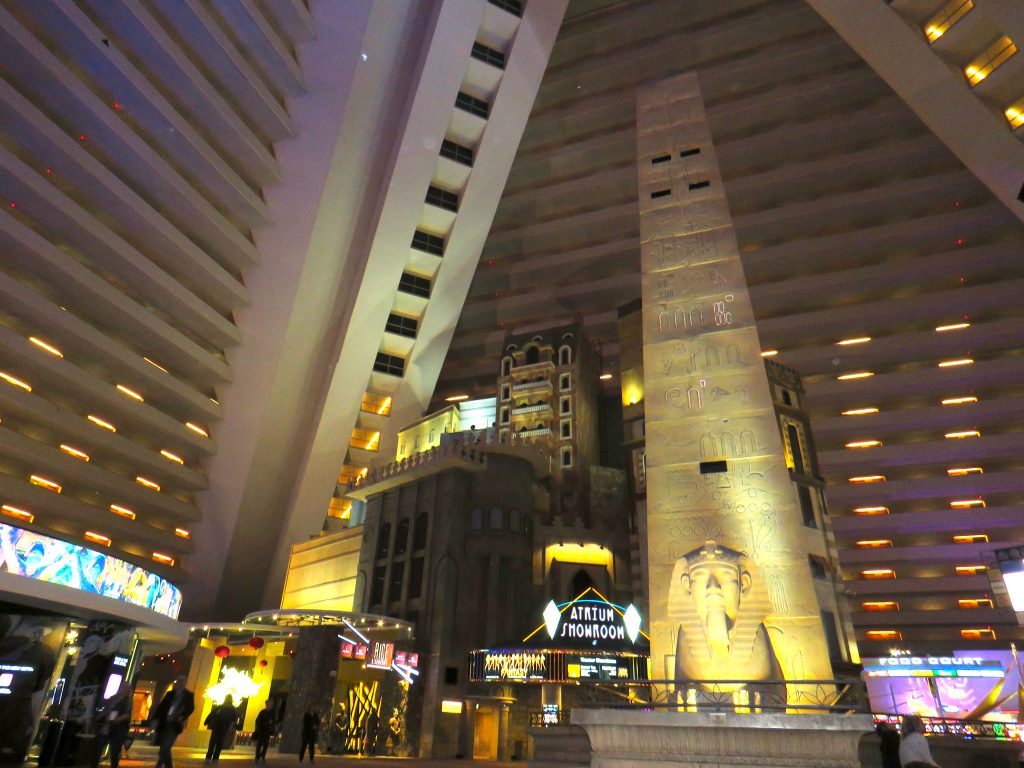 We have traveled quite a bit these past few months and even though I've taken pictures so I could share our experiences with you, with the winter holidays and other work projects, plus being a mom, I haven't found the time to write about it. Instead of starting with our first trip to Argentina (post coming soon), I will start with our trip to Las Vegas.
We've been married for eight years and we have gone to Las Vegas almost every year, sometimes twice a year. We aren't gamblers, but we enjoy a get-away to Las Vegas. Most of the trips have been tied to conferences my husband was attending and I would join him. Now, with Alessandra, we make it a family trip. She's been on every trip with us since she was born. Some people may not think of Las Vegas as a destination for families or children, but there are several things to do with kids. I'll admit, our itinerary in Las Vegas has changed since we've had Alessandra. We no longer go to see shows at night and we eat at restaurants that are more kid friendly. Now, I try to seek options of casinos to visit which Alessandra will also enjoy and maybe even learning experiences for her. My friend Rossy lives in Las Vegas and we always enjoy spending time with her while we are there. She loves seeing Alessandra, and her and I get to catch up as well!
This year we stayed at the Luxor Las Vegas which was one of the conference host hotels.The Luxor is the 30-story pyramid located on the southern part of the Las Vegas strip between the Mandalay Bay and the Excalibur. I had visited the Luxor many years ago and last year took Alessandra to take a look at it, but I had never stayed at this hotel. We have stayed at multiple hotels in Las Vegas, such as the Bellagio, Planet Hollywood (see post here) New York New York, MGM, JW Marriott Resort & Spa (see post here), HIlton Grand Vacations Las Vegas (see post here), Monte Carlo (now Park MGM, watch video & see post here) and others. Now, with a daughter, we find it easier to stay at more child-friendly and smaller hotels. We now travel with a car seat, stroller, and a larger bag than in the past. This year we stayed at the Luxor for three nights and it worked out great! The Luxor is part of MGM Resorts International and has been open since 1993. In 2008-2009, the Luxor remodeled 80% of the public areas.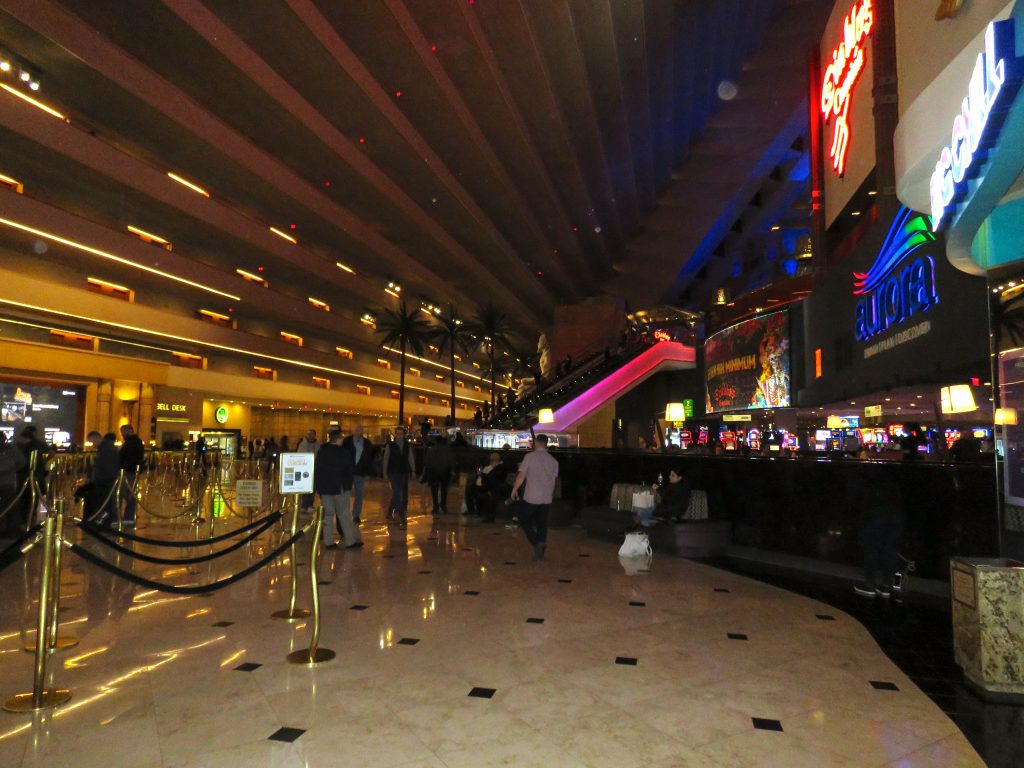 The first night we arrived was a Monday, we checked-in and headed to our room to freshen up before dinner. My friend Rossy recommended Rice & Co. restaurant at the Luxor, so we had made a reservation to have dinner with her and her husband there. I'll do a separate post regarding our experience at Rice, overall it was good.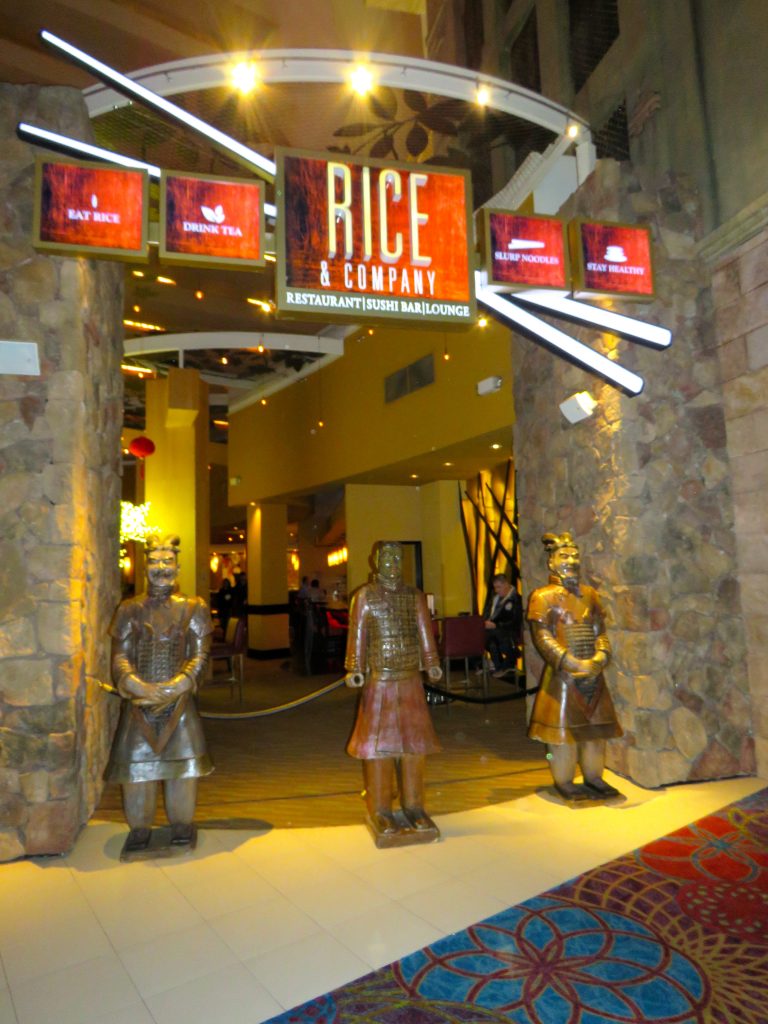 Let me tell you about our room. We did not get a room in the pyramid, we were in one of the towers, which was fine with us. The hotel is not as large as others, but it was still a short walk from the lobby to the tower, then the elevators to the hallways which lead to our room. Overall the hotel is clean and so are the rooms. That is the most important thing for me at hotels, cleanliness. We requested two queen beds, in case a crib wasn't available for Alessandra. The crib was available and it was provided free of charge. I always pack a few small blankets for Alessandra and they came in handy because the crib only included a regular bed sheet over the mattress and another sheet to use as a cover. The crib was very useful though and it was nice to have a crib, not just a pack and plan like some hotels provide. Alessandra slept comfortably in the crib. The room was spacious and included a large television with multiple cable channels to watch. I didn't find a movie channel, such as HBO or Showtime, which I enjoy to watch when we stay at hotels since we don't have those channels with our cable at home. They had KPBS, which was nice because Alessandra could watch Sesame Street in the morning. The bathroom was a decent size, with a separate shower and small bath tub. Alessandra had fun playing in the tub during bath time. There were four large bath towels and several hand towels, which were useful. Some hotels only provide two large bath towels and a few hand towels. The bathroom included small bars of hand and body soap, shampoo, moisturizer, and a hair dryer. There were two small glasses available next to the ice bucket in the room. The room did not include a coffee maker or a refrigerator, which as a mom are now important to me when we travel. I called the Luxor a few days before our trip and was informed a refrigerator could be added to our room for $25 additional charge per day. That amount seemed a bit much to mostly store milk which I could simply purchase daily at the convenience store in the lobby or at a restaurant. Our room didn't have a view of the strip. From our window, we saw the freeway, the other Luxor tower, and the top of what seemed like the hotel's convention center.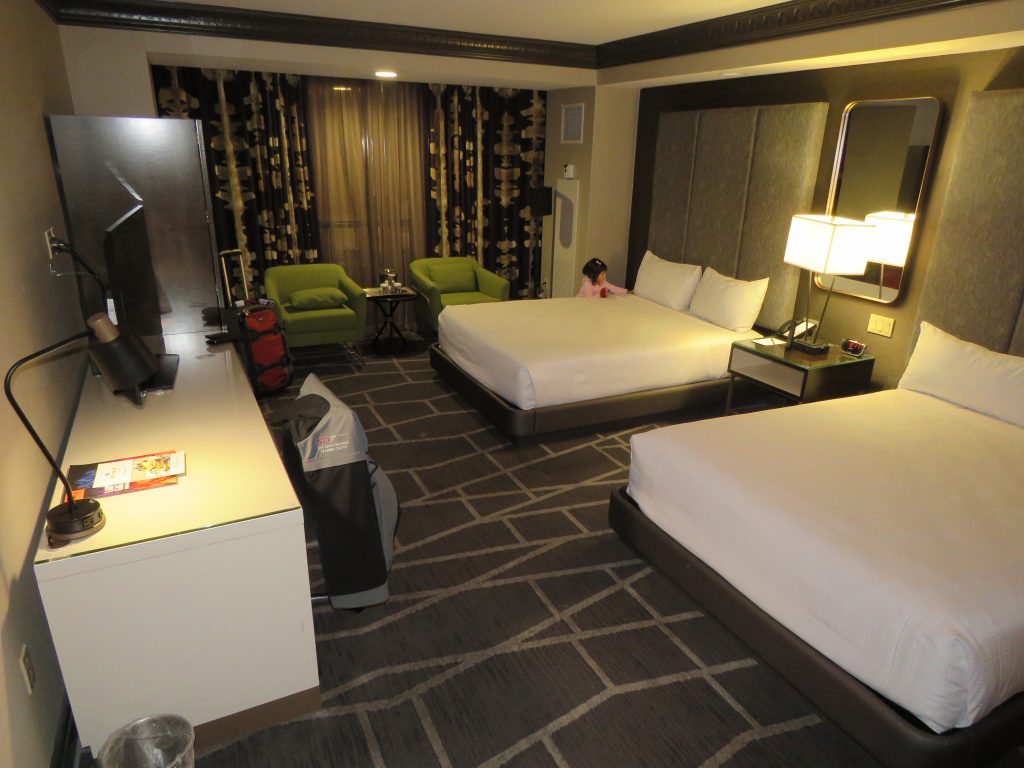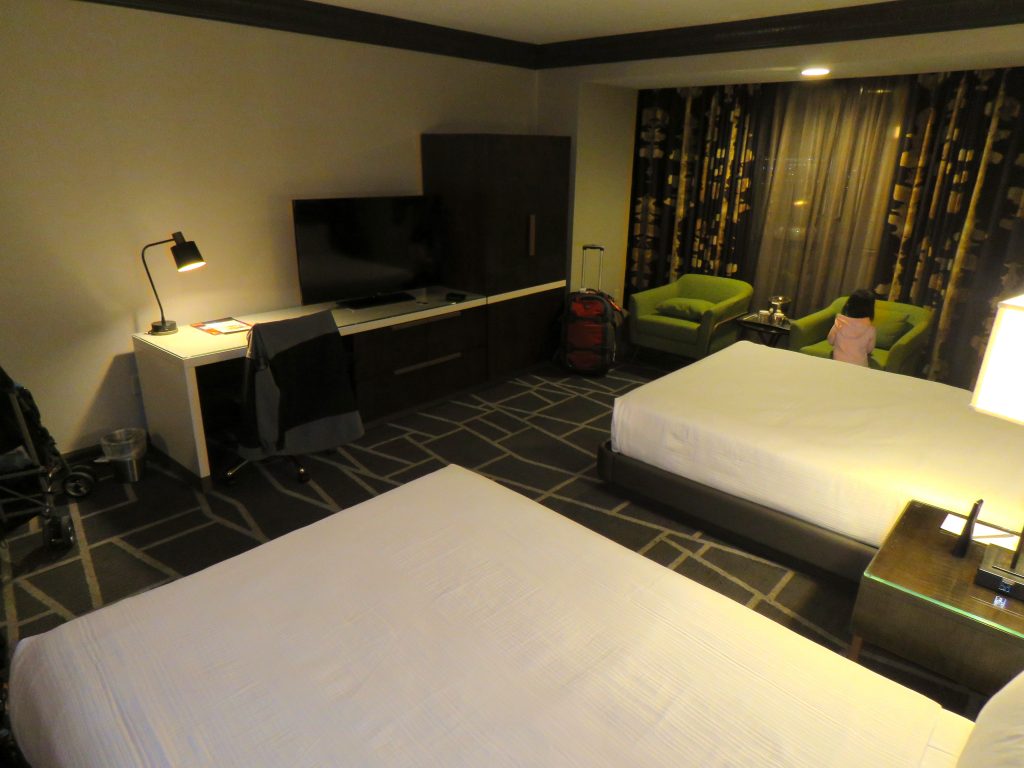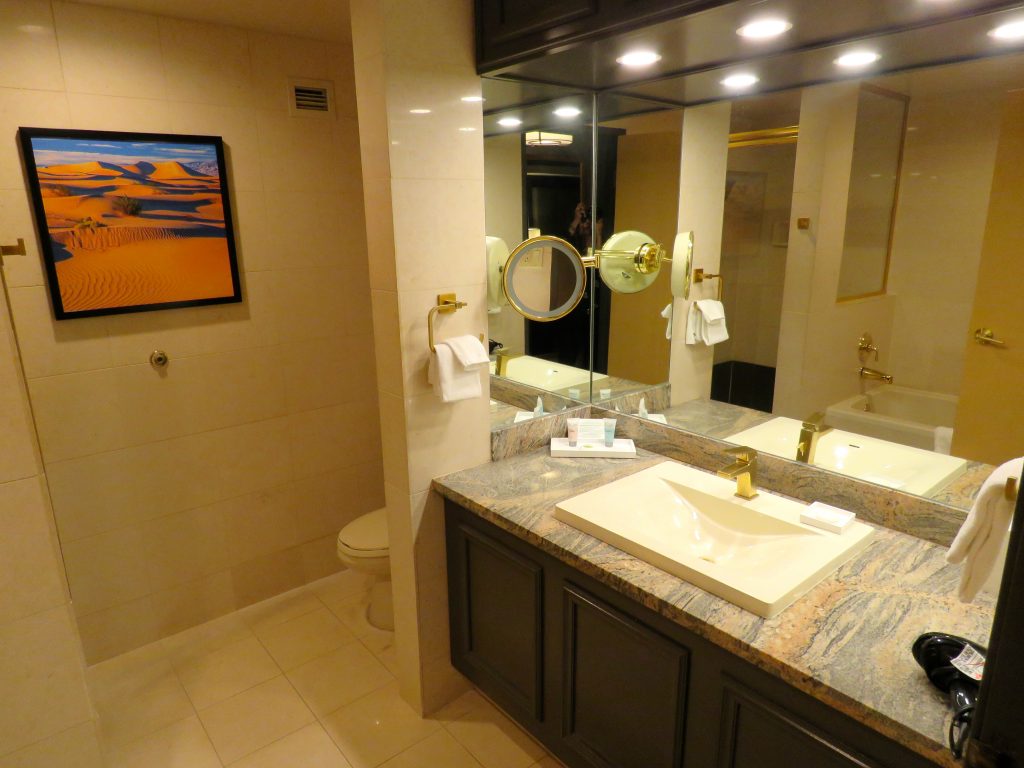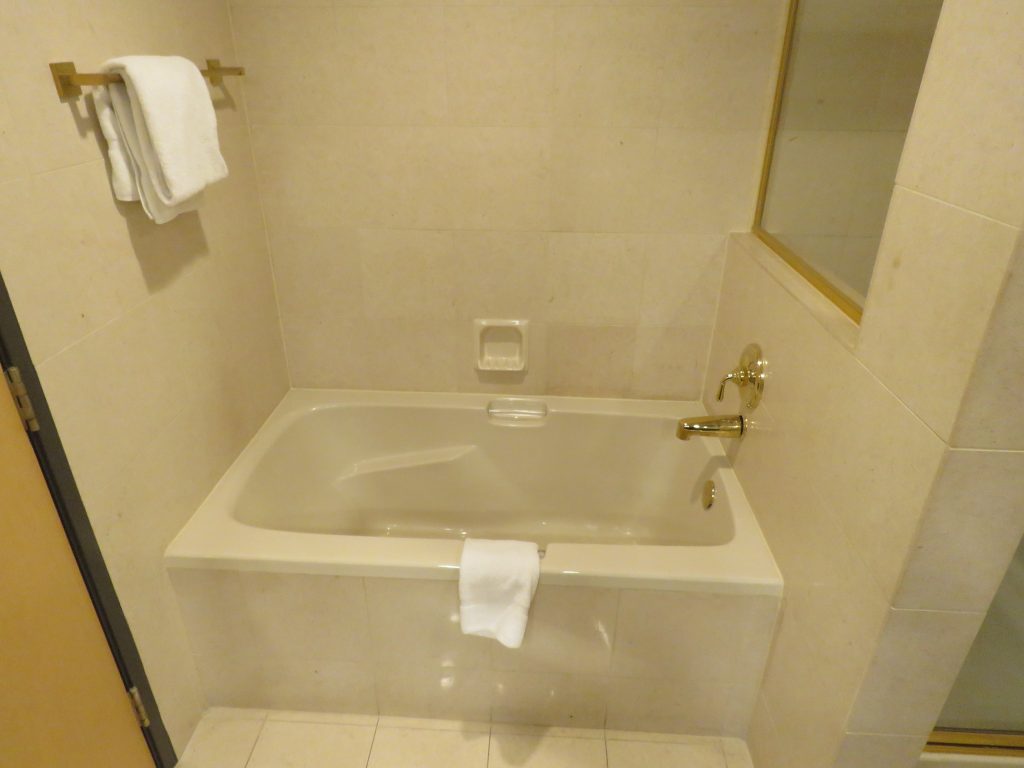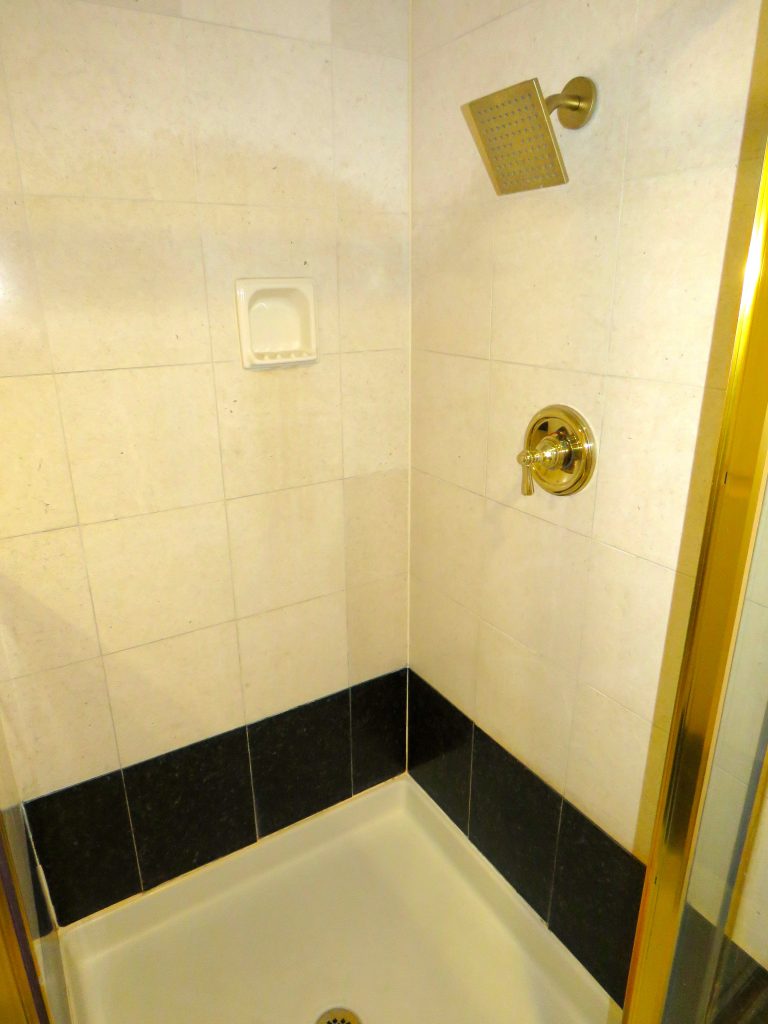 The next day, my husband left for the conference and Alessandra and I relaxed in the room in the morning while we had breakfast. Since I knew the room did not have a coffee maker or refrigerator, I had packed some basic breakfast items for Alessandra and me. I am a light breakfast eater, but do enjoy coffee in the mornings. We had some fruit, oatmeal, granolas, dry fruit, nuts, and some of Alessandra's favorite healthy snacks. Rossy had also given us a box of German pastries which we enjoyed during our stay. I had packed my portable mini espresso maker, Nespresso pods, and our small travel Cauldryn Frye to heat water. I got almond milk at the hotel the first morning. I  used a little powdered creamer the next two mornings so I wouldn't need to get dressed up and put Alessandra in the stroller just to go to the lobby for milk. This way I enjoyed my coffee relaxing in pajamas in the room. It was all we needed to make a continental breakfast for Alessandra and me.
We had plans that afternoon with Rossy, so we decided to explore the Luxor and the Shoppes at Mandalay Bay in the morning. About mid-morning, we left the room and walked around the hotel. It still has several items which go with the Egyptian theme, which make for interesting things to see. We walked around the lobby and first floor where we saw the new eSports Arena Las Vegas, there is also a restaurant called Public House, a Starbucks, convenience store, and bars. The second floor was the food court area, which is great to get a casual meal, the Diablo's Cantina restaurant, and Rice & Co restaurant. There Titanic: The Artifact Exhibition and Bodies: the Exhibition are hosted at the Luxor. I saw both exhibitions when they visited San Diego a few years ago. There is a replica of the Titanic in the lobby, which Alessandra enjoyed seeing and learning about. There are three shows at the Luxor: Blue Man Group, Fantasy (a topless revue) and Carrot Top. There is a large obelisk on the second floor. I had Alessandra in the stroller, so we couldn't use the escalator located in the lobby to get to the second floor. We used the elevator which is in the casino area. There only seemed to be one central elevator to get to the second floor. The elevator wait wasn't bad, but we were there in late January which is not high season for Las Vegas, so the hotel's public areas didn't seem too busy.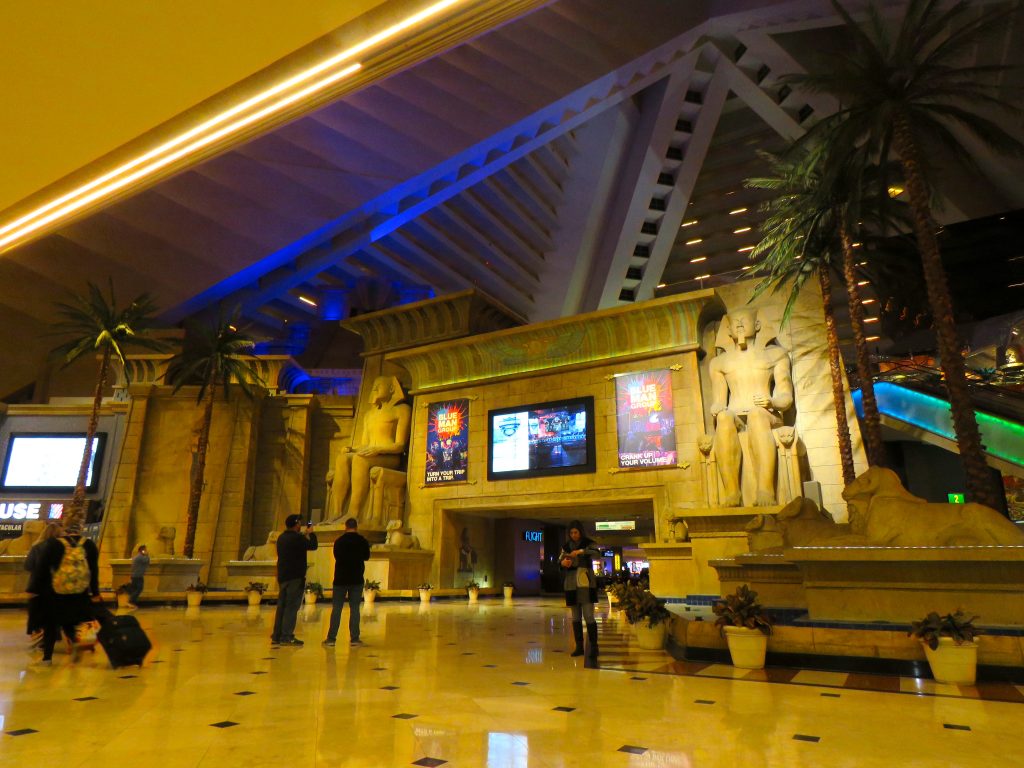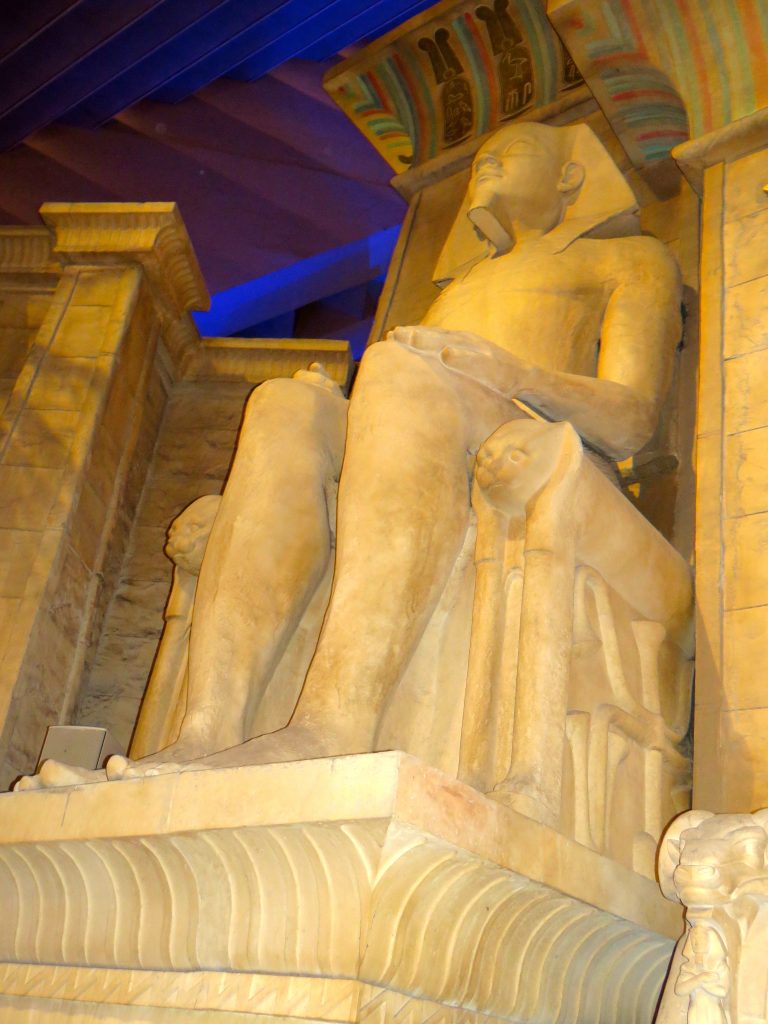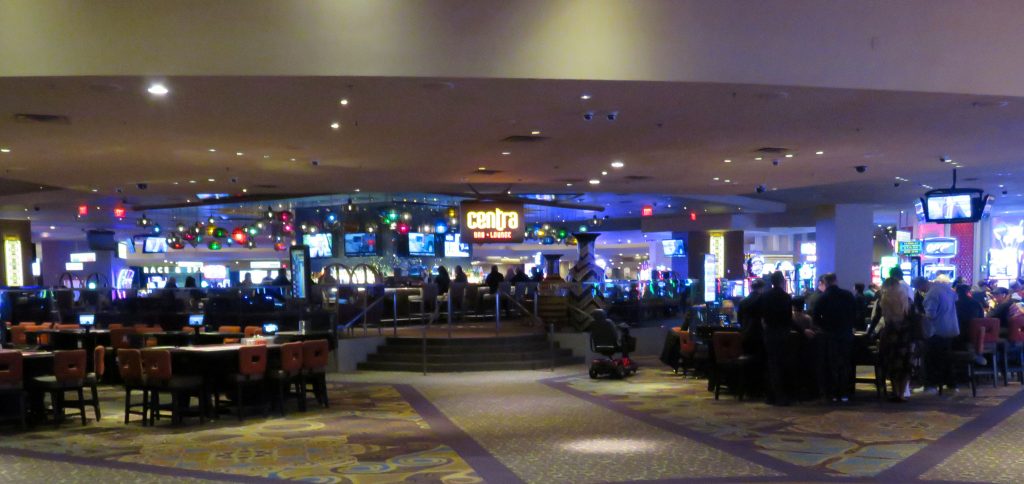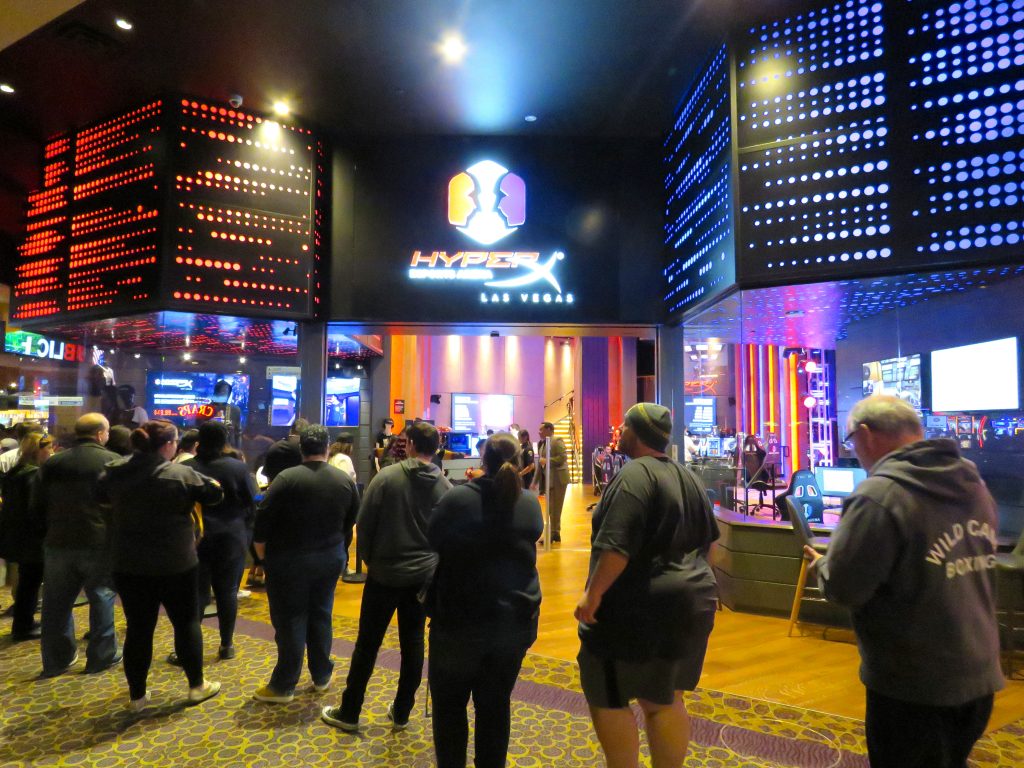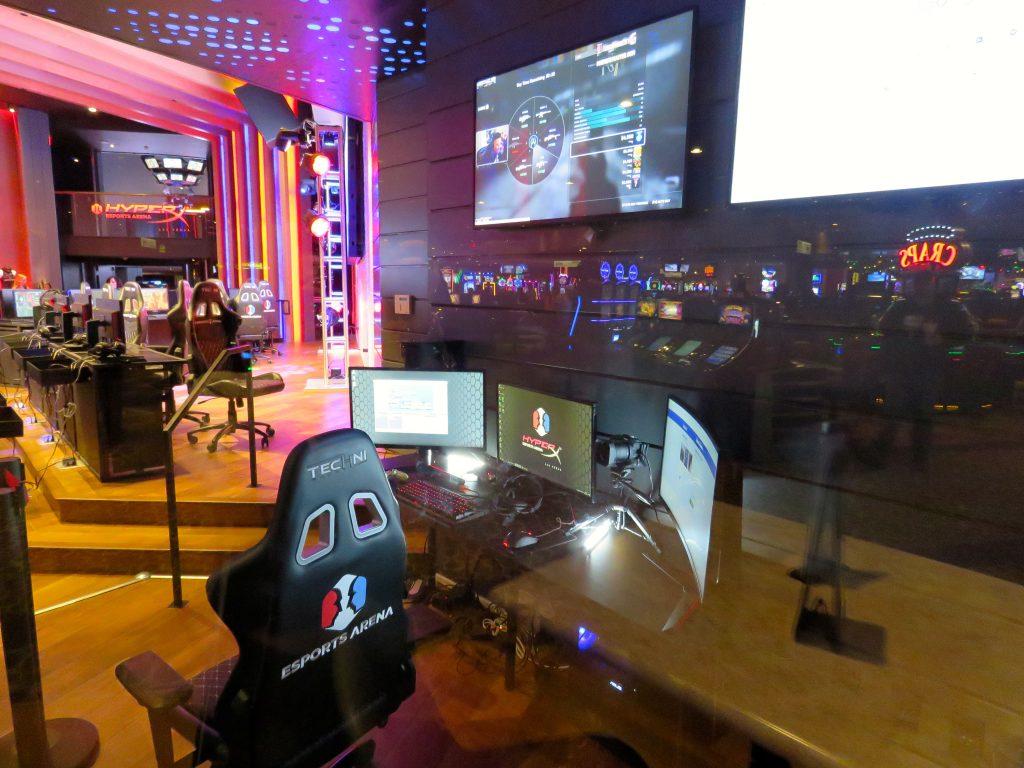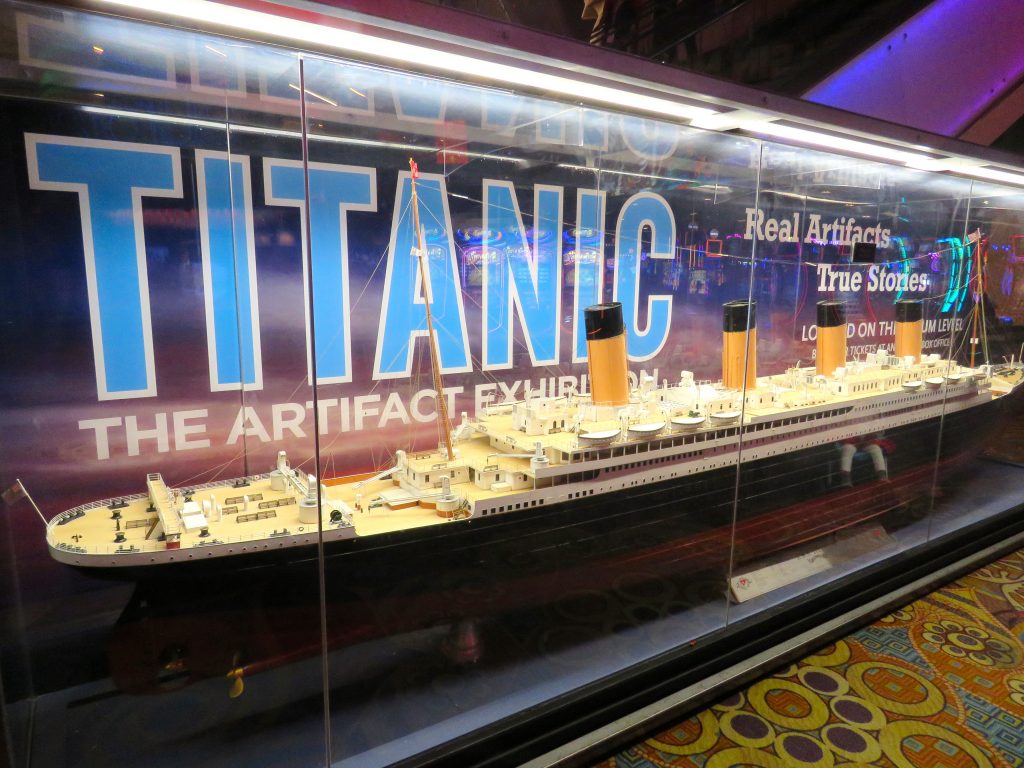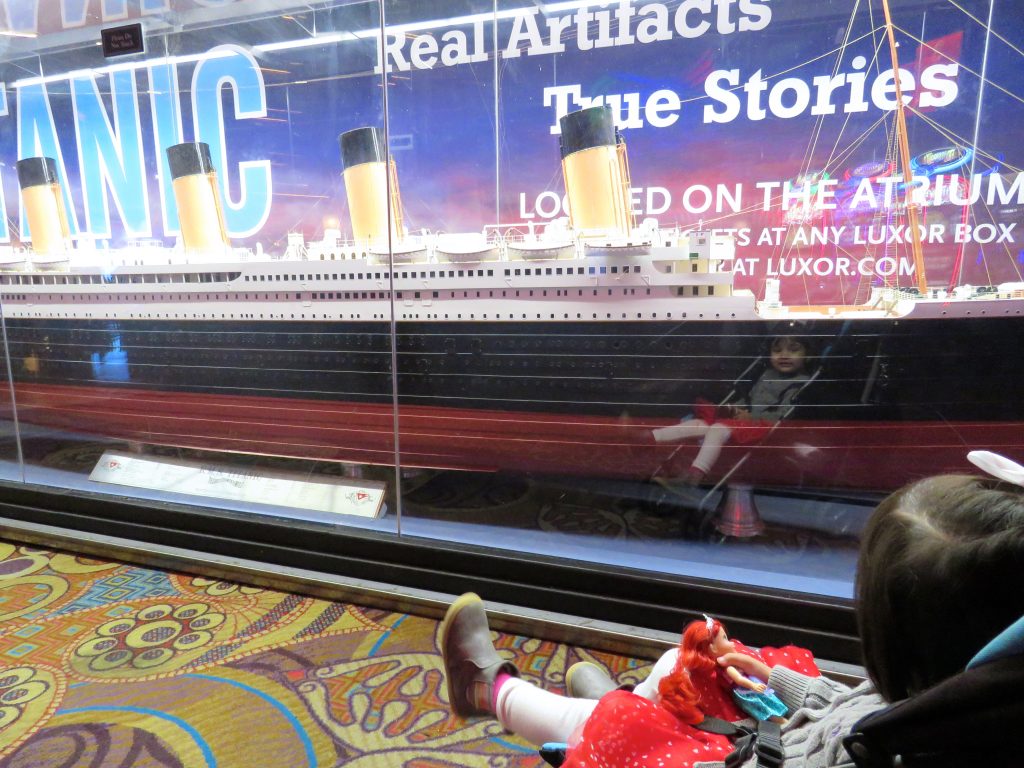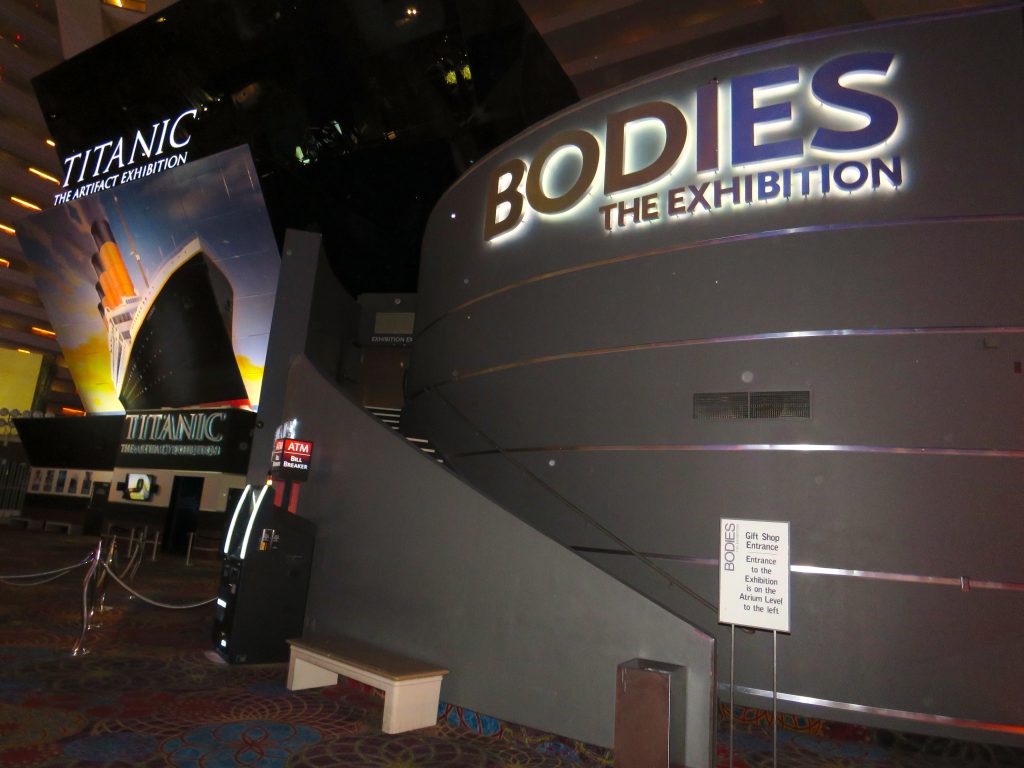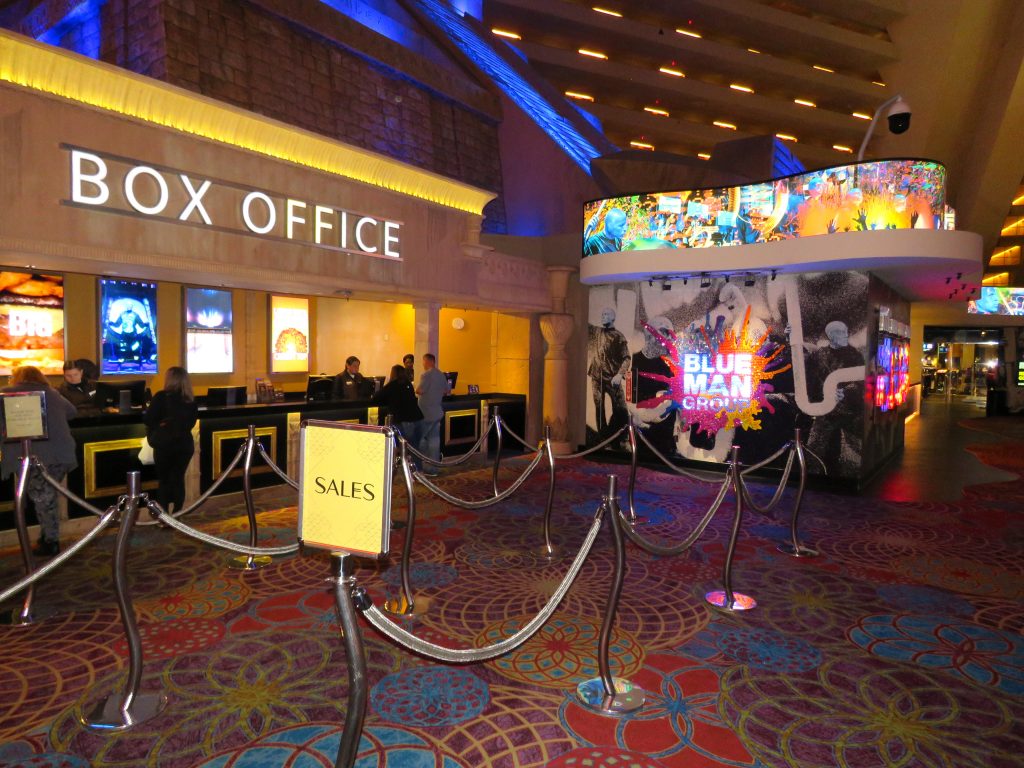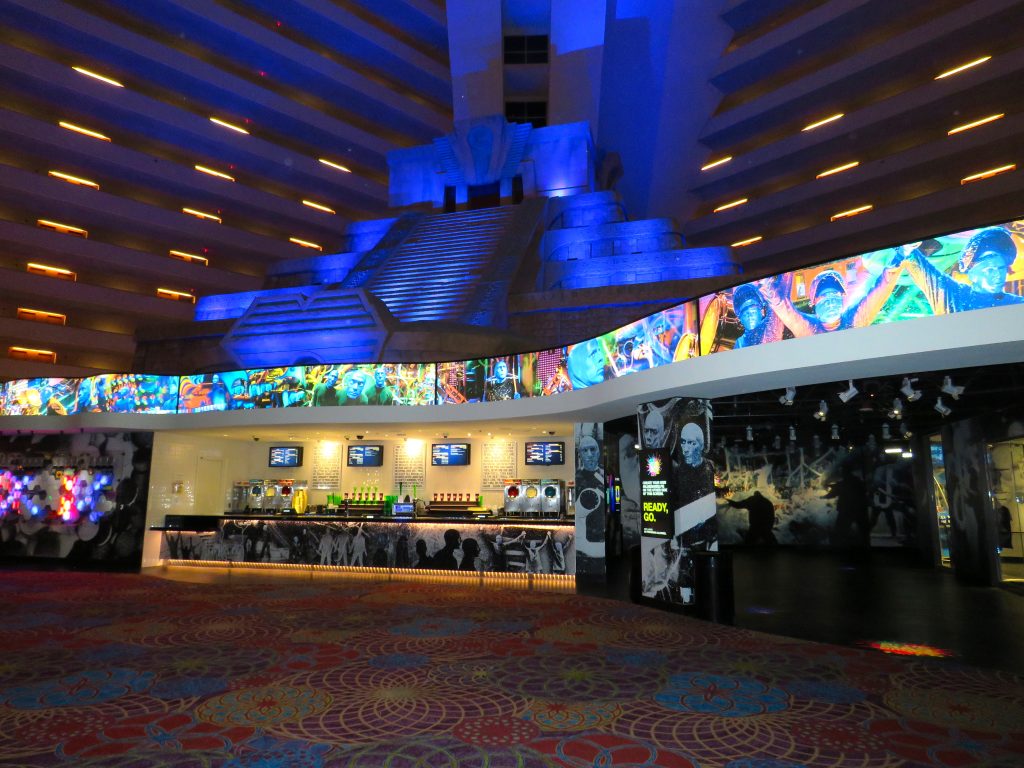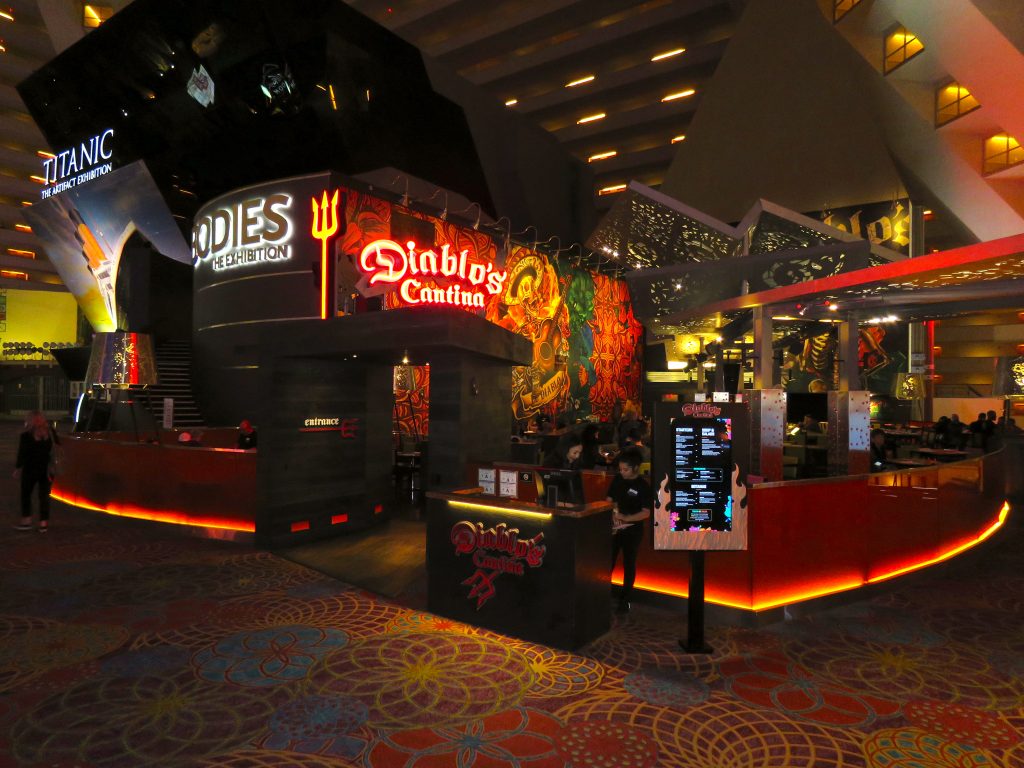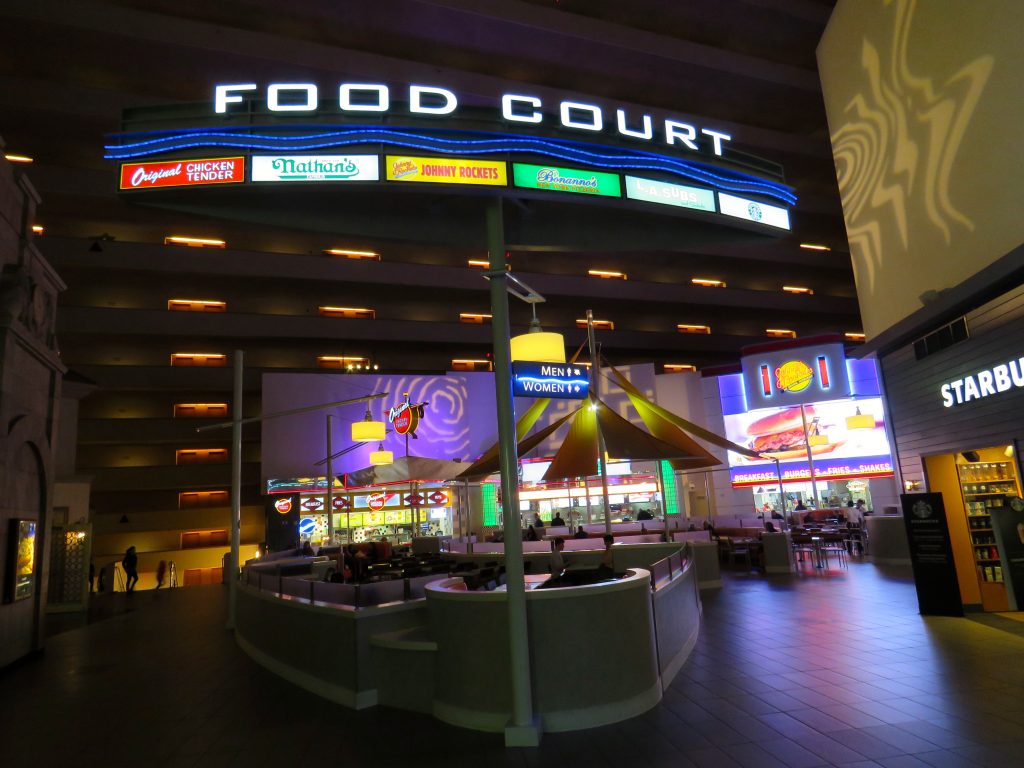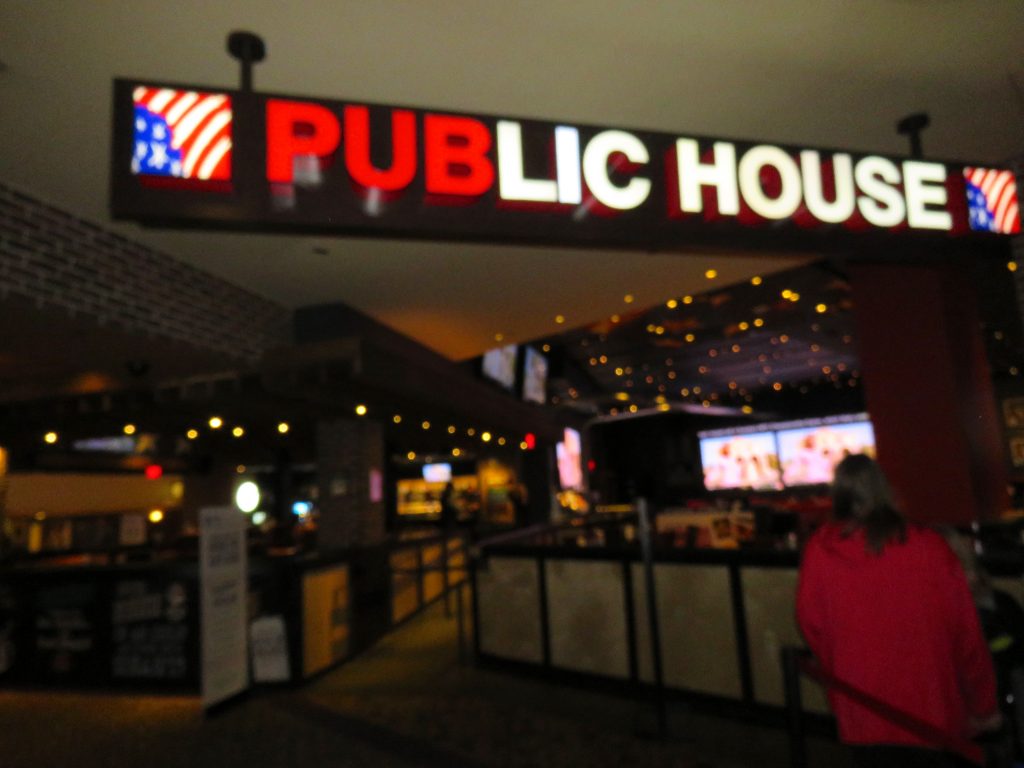 The Luxor is connected to the Mandalay Bay and Excalibur via a complimentary tram. It is also connected to the Mandalay Bay through the Shoppes at Mandalay Bay. The Shoppes also includes several restaurant options. We visited the stores and shopped in the colorful Lick candy and toy store. Alessandra was fascinated with the options of small toys. She finally narrowed it down to one and walked out of the store happy with her new little toy. We returned to the Luxor to meet Rossy for our afternoon visit to other casinos. The Luxor can easily be visited in an hour or two, Alessandra and I had fun and there are several things to see just by walking around the lobby and atrium on the second floor. It can also be educational due to the Egyptian theme and decor.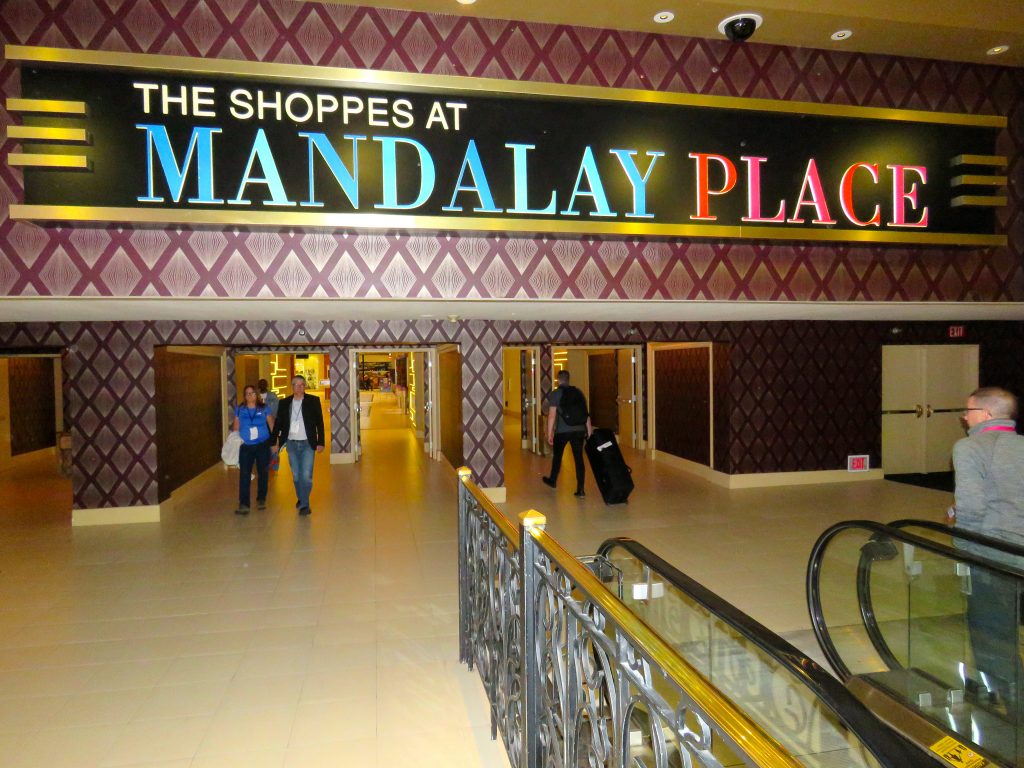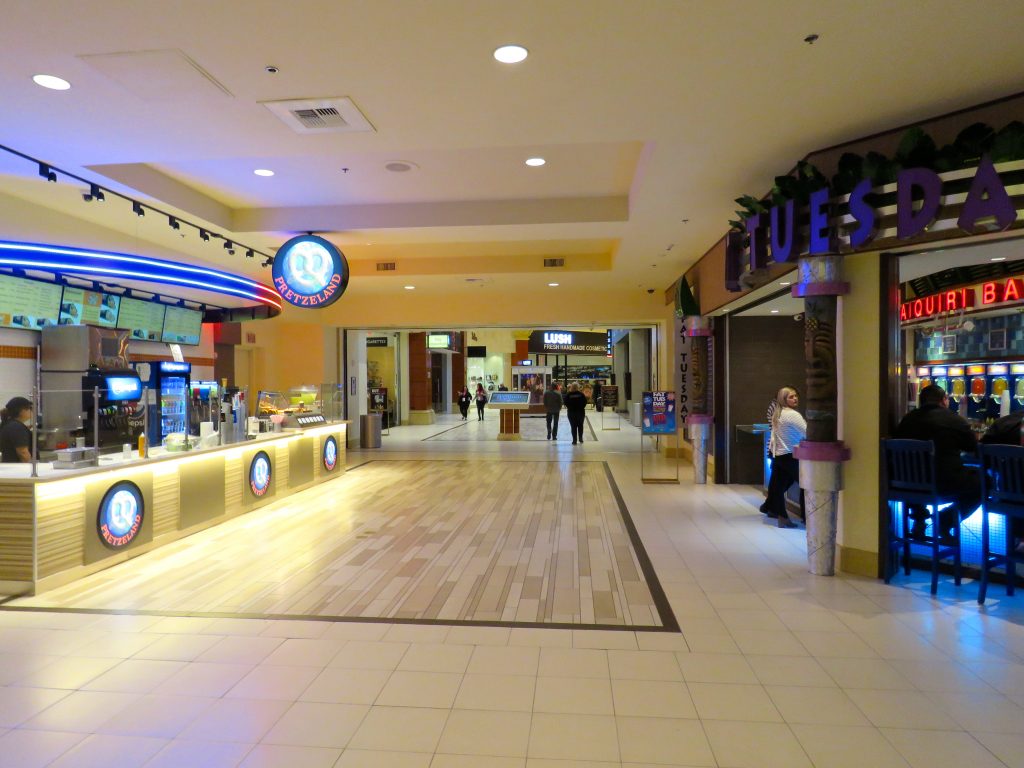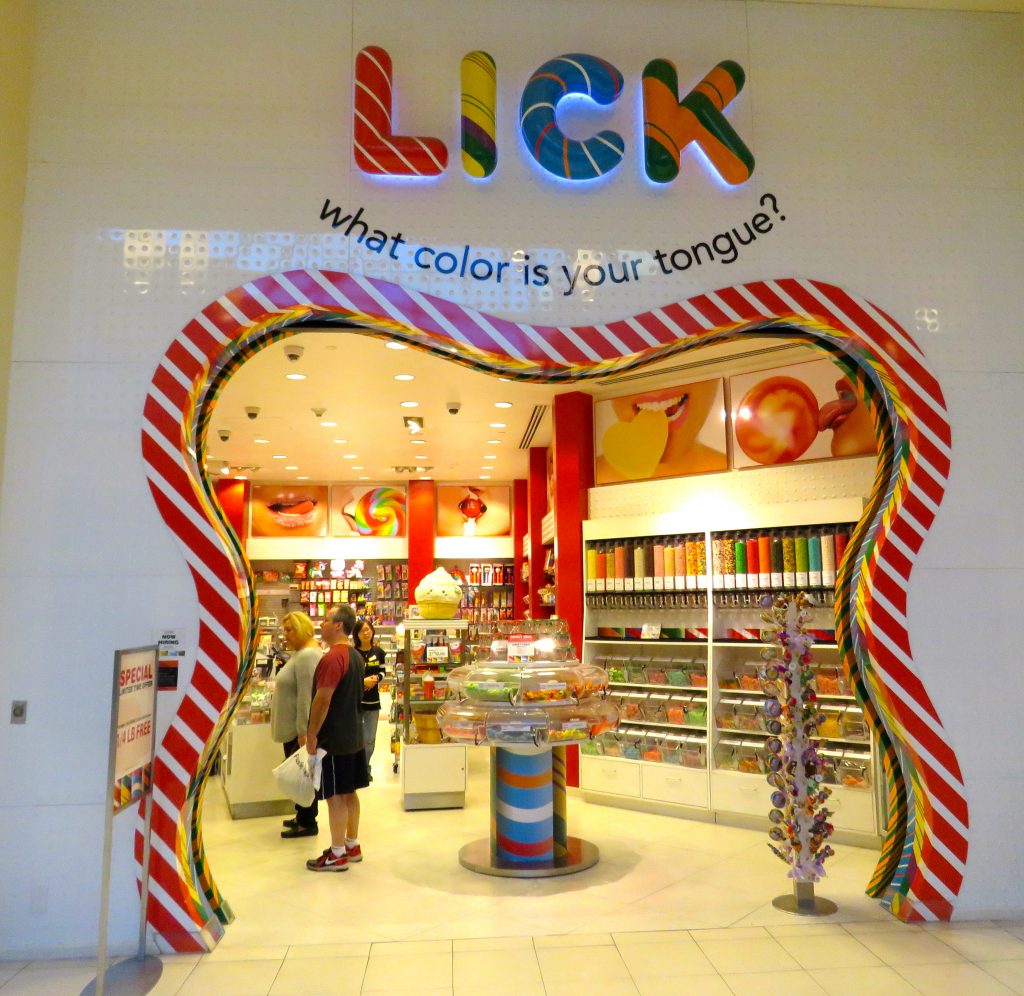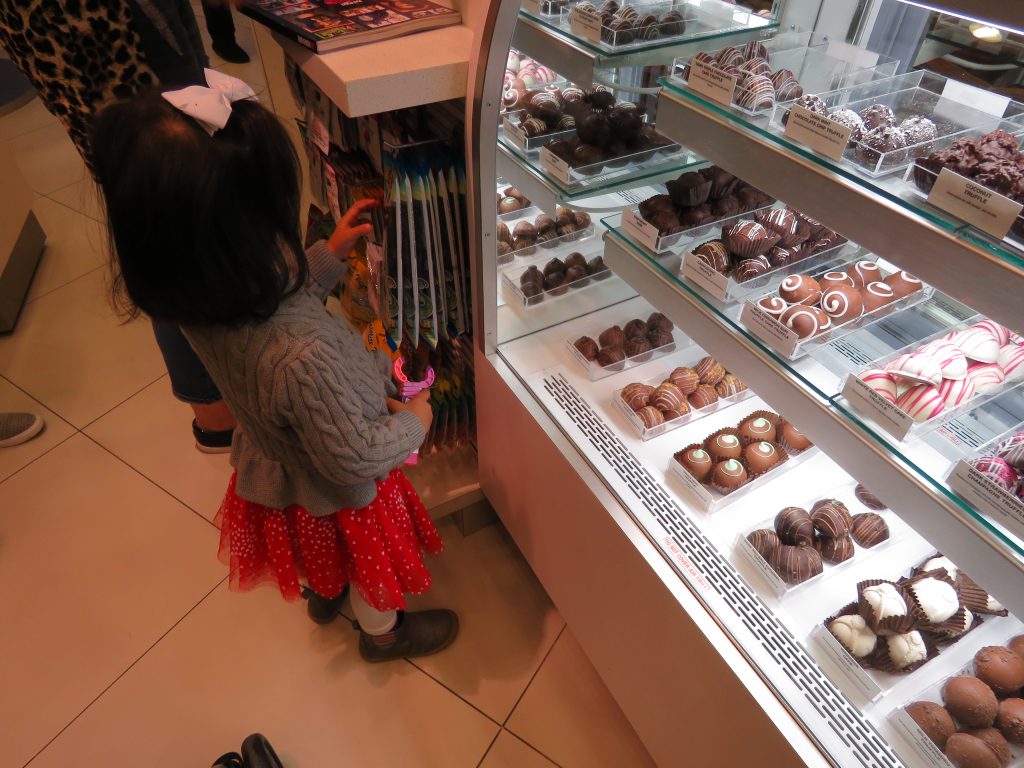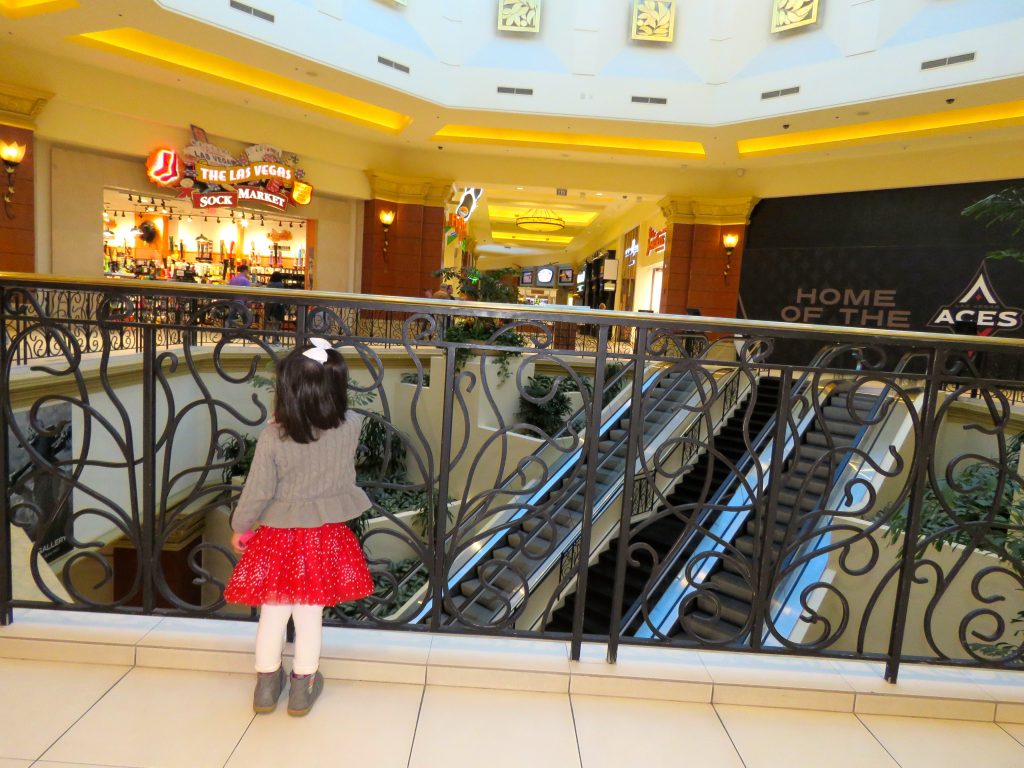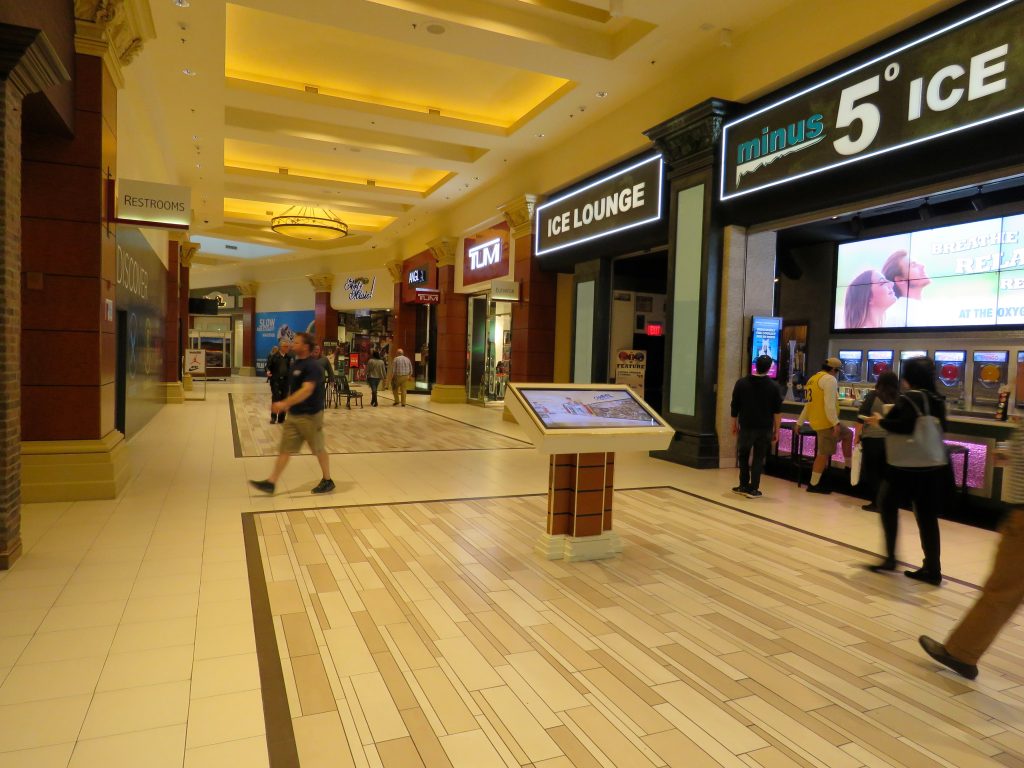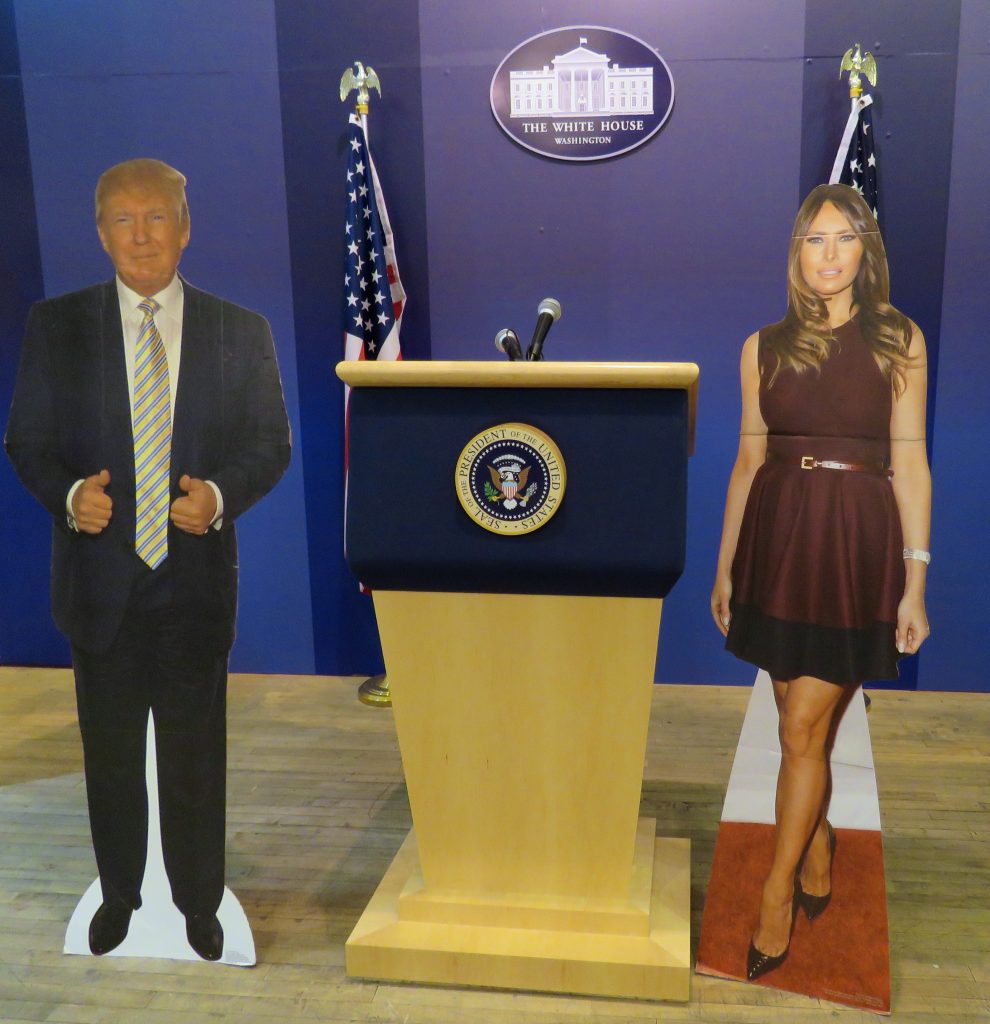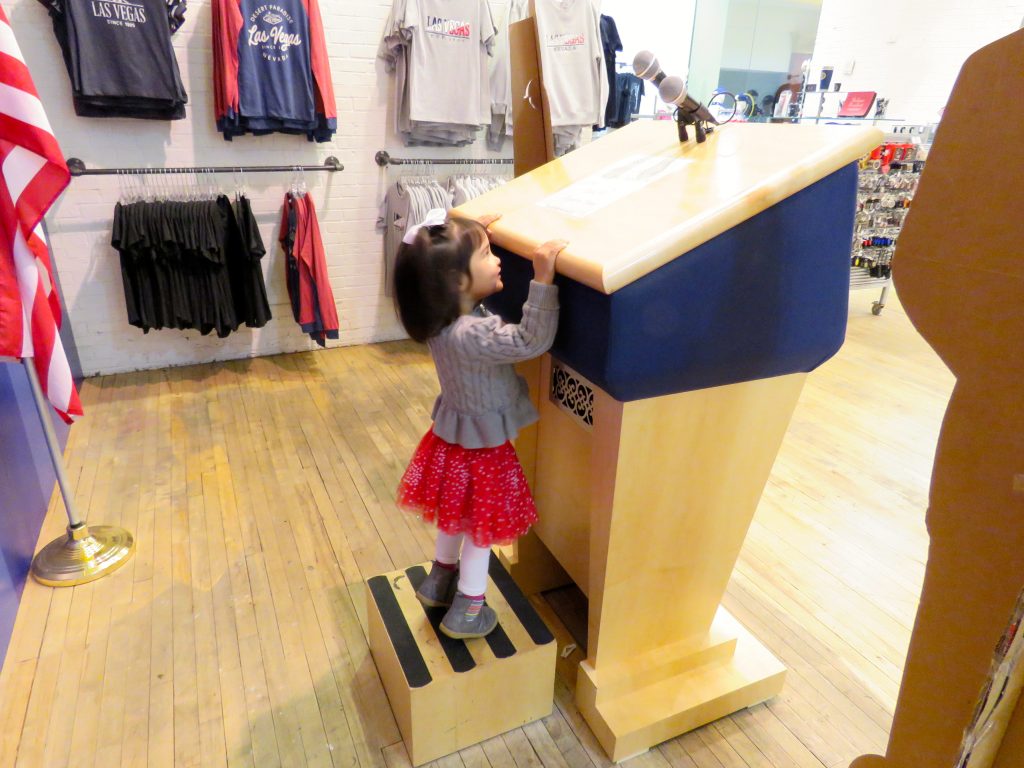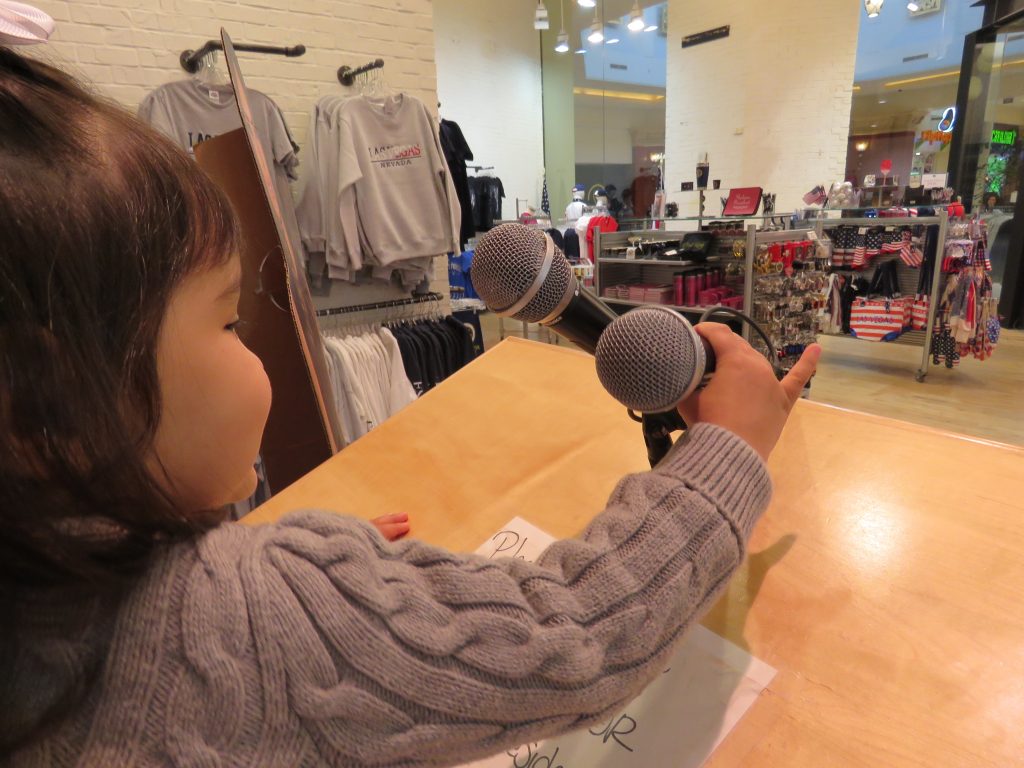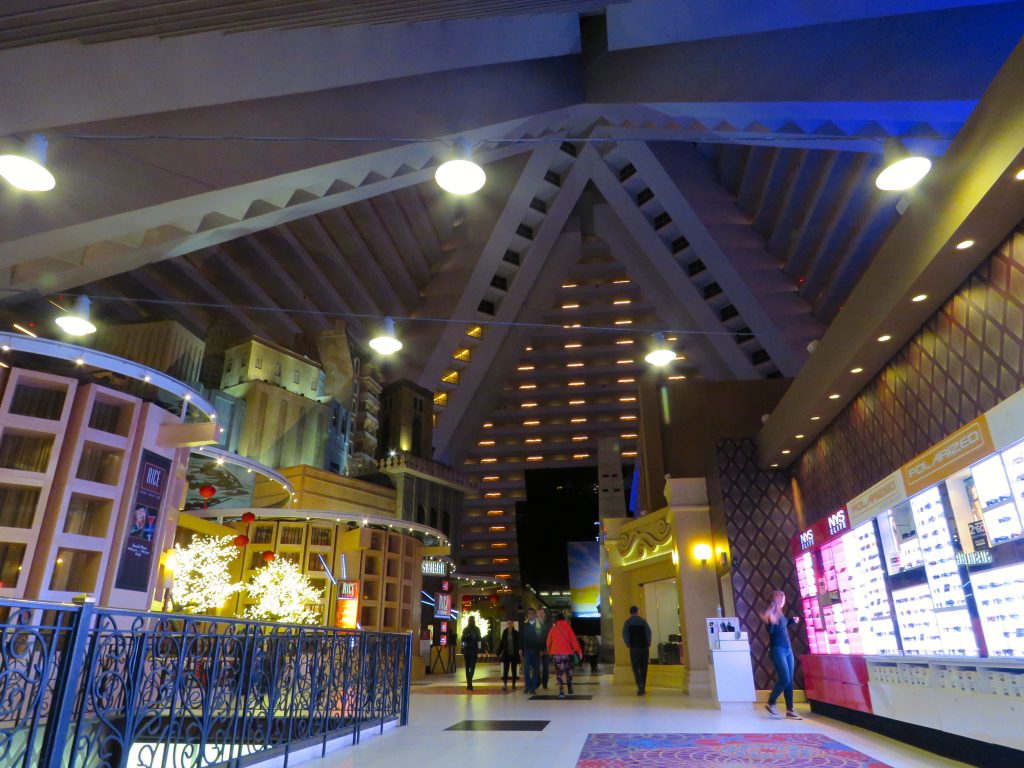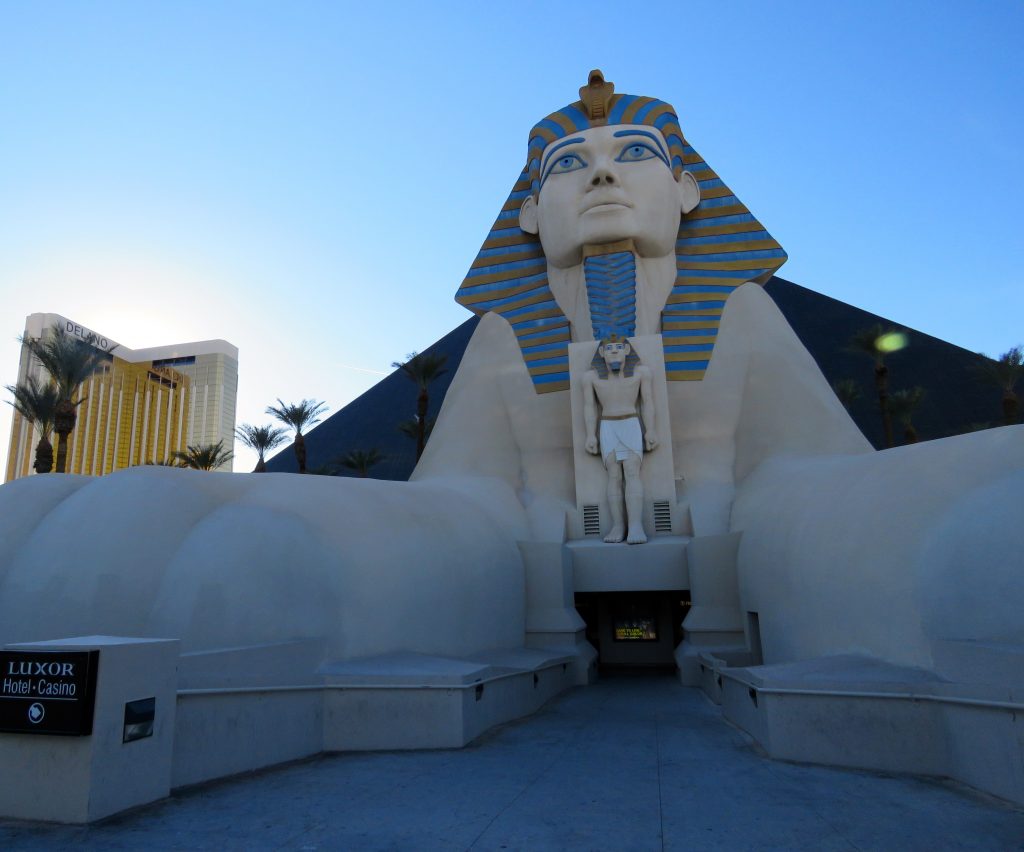 Our stay at the Luxor was nice. It isn't the fanciest hotel we have stayed at in Las Vegas, but it was good for a few nights as a family stay. The rates are also less expensive than other hotels on the strip. It is next to Excalibur which has a large arcade area for kids. It is on the strip and in close walking distance to the New York New York, MGM, and Park MGM. We also took the tram from the Park MGM to the Bellagio on our last day, more about that in my next post. The Luxor also has a pool, but we didn't use it because it was January and the weather was cold. The hotel also has a spa and gym. Like at several other hotels in Las Vegas, there is a daily resort fee (about $38) and a fee for parking. As part of the MGM Resorts International, parking is complimentary for military and veterans with the M Life Rewards Card.  
I hope you found this post helpful if you are planning a visit to Las Vegas, with or without children and may be considering staying at the Luxor Las Vegas. You can learn more about the Luxor here. For more information regarding room rates, the shows, and hotel amenities, you can visit Luxor Las Vegas.
Do you have a favorite hotel in Las Vegas? Have you stayed at the Luxor Las Vegas?

Hugs,
Paola
PS – Links to my posts & a video from our previous trips to Las Vegas:
–Planet Hollywood: Labor Day Weekend in Las Vegas & Visit to Lake Mead
–Babymoon at Hilton Grand Vacations Las Vegas
–JW Marriott Resort & Spa: Alessandra's first flight & trip to Las Vegas, she was about 4-5 months
–Video of Alessandra's second trip to Las Vegas, she was 10 months, we stayed at Monte Carlo hotel (now Park MGM).
–German Hofbrauhaus Las Vegas restaurant modeled after the one in Munich.