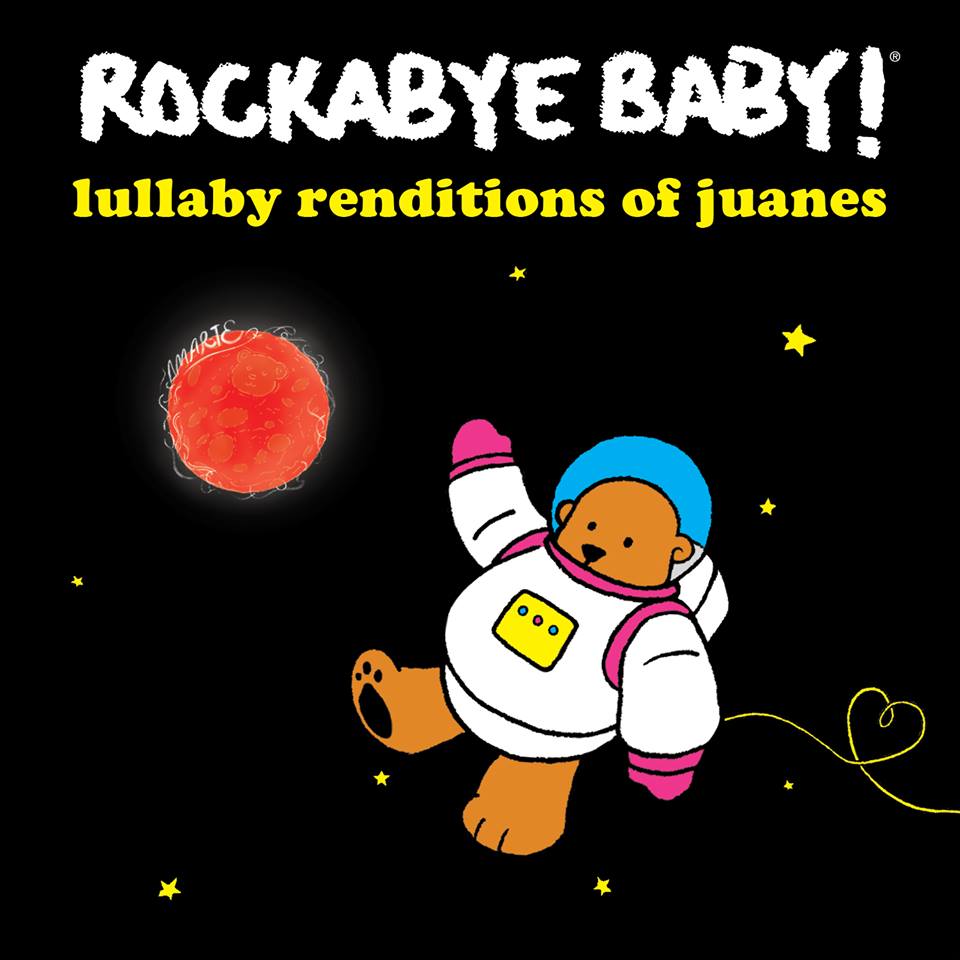 When I was pregnant I received some baby lullaby musical CDs as gifts. I decided to put them in my car's CD changer so Alessandra could listen to them while we drove around to appointments, errands, visit family, and road trips. I knew a few of the songs, but eventually I learned the lyrics to most of the songs on the CDs. The songs were all quite short and the traditional songs many of us sing to our kids. Many times I would sing to Alessandra as these were playing. In time, she also started to learn the lyrics to the songs. If Alessandra would fall asleep while in the car, I would quickly change the radio to NPR or one of my preferred pop music stations. Don't take me wrong, I like singing baby lullabies to my baby, but the songs on the CDs can get repetitive when you play them almost daily for three years. Particularly because the songs are meant for babies or toddlers, so the lyrics are repetitive.
Recently, I learned about the Rockabye Baby! Lullaby Renditions of Juanes CD and received the album as a promotional item. The first time I listened to it, I said, this is nice lullaby music which I actually enjoy listening to as an adult. It features lullaby versions of Juanes' best-known and beloved songs.The album swaps the guitar solos and original tracks for beautiful bells and glockenspiels. I really enjoy listening to music on the album and so does Alessandra. I later learned that Rockabye Baby, a part of CMH Label Group has produced several lullaby albums with popular music from artists such as Lady Gaga, Beyoncé, Justin Timberlake, and even Metallica, among many others, selling more than 1.8 million CDs. I also learned that the creator of this idea Lisa Roth came up with this idea when she was shopping for a baby shower gift and could not seem to find a lullaby album which she believed would appeal to both baby and parent. Funny, that was my exact thought when I listened to the album, I like the music and so does Alessandra! We both enjoyed it!
So, if you are looking for a lullaby album you and your baby or toddler will enjoy, or a nice gift for a baby shower, you may want to consider giving the parents-to-be the Rockabye Baby! Lullaby Renditions of Juanes! The album was released today, May 3 and can also be streamed on most all popular streaming platforms.
And, while I am suggesting some good gifts for baby showers or parents-to-be, below are some popular baby gifts or items for a baby registry!
Did you receive a lullaby CD as a baby shower gift? Had you heard of the Rockabye Baby! Juanes album or others in the series?
Hugs,
Paola

10 POPULAR BABY REGISTRY OR BABY GIFT ITEMS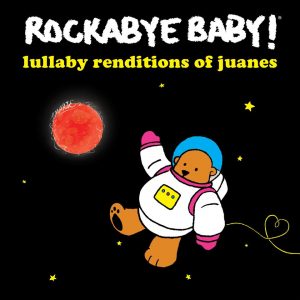 Uppa Baby Cruz Stroller – $439.99-$579.99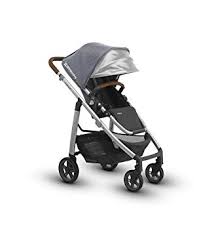 Baby Brezza Pro Formula Dispenser – $143.99
Johnson's Cotton Touch Soft Newborn Gift Set – $11.99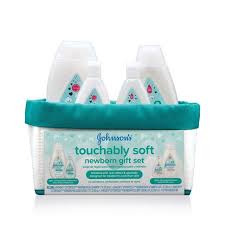 Pampers Swaddlers Diapers – $24.99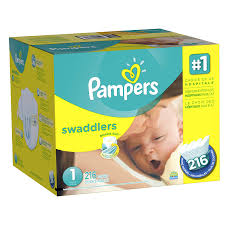 Dr. Brown's Options+ Complete Baby Bottle Gift Set – $39.99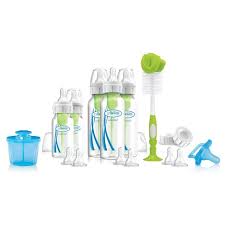 Safety 1st Deluxe Healthcare & Grooming Kit – $19.99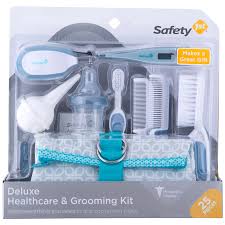 MAM Glow In The Dark Pacifiers – $5.99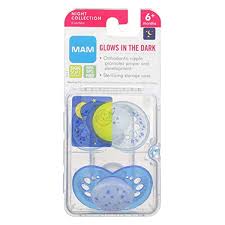 Babylist + Solly Baby Collaboration Wrap – $65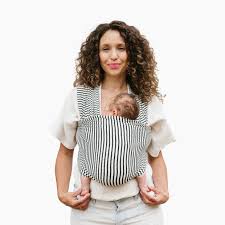 HALO Bassinest Essentia Swivel Sleeper – $209.99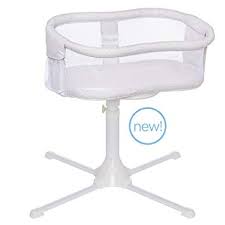 I received the Rockabye Baby! Juanes CD as a promotional item for bloggers. All opinions are my own.