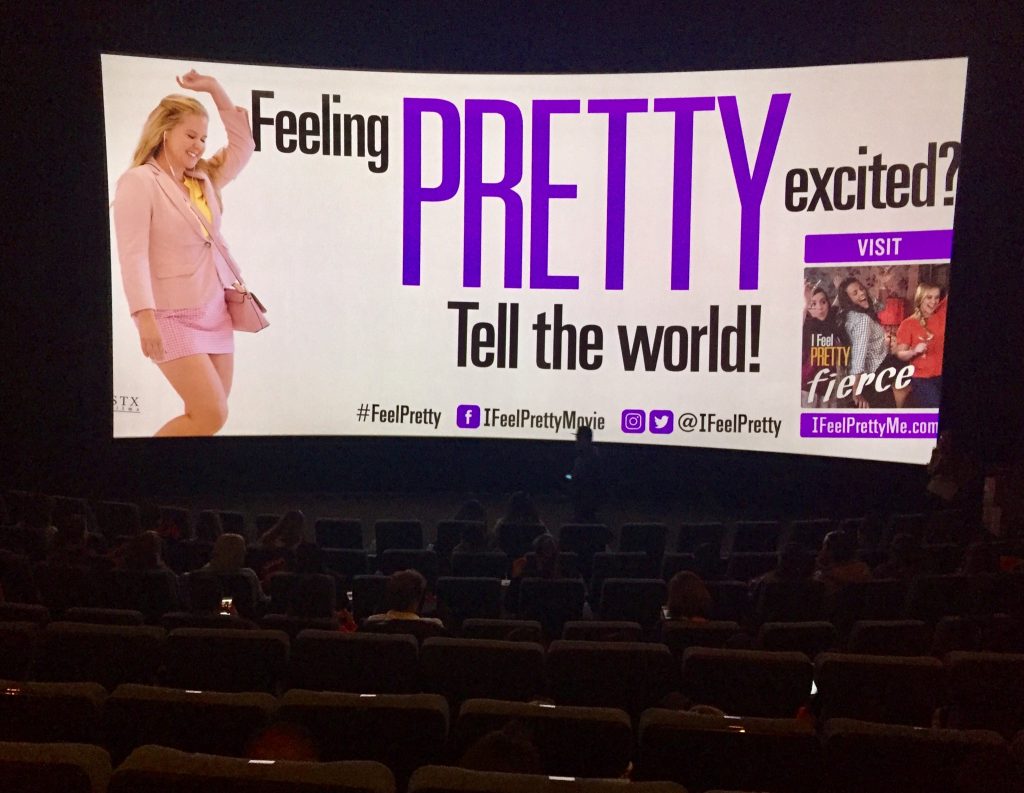 (Photo of the theater screen before the movie began) 
Beauty is a subjective thing. Different people may have varying opinions about what is beautiful or who is beautiful. But, in society, sometimes beauty is generalized, particularly when it comes to women and the fashion industry. I am a fan of chick flicks, particularly when they are comedies. With everything going on in the world, and sometimes as hectic as our own lives can get, I think it is good to go watch a feel good, comedy! I had seen the trailer for I Feel Pretty and found the scenes funny! Luckily, I was able to make it to the media preview screening in San Diego! It was held this week at AMC Mission Valley. A few weeks ago, my sister had mentioned she wanted to see the movie, so what better time to spend time with my sis & watch this movie! She joined me for the screening.
The movie is about a woman (Amy Schumer) who has feelings of insecurity. She is not only insecure about her looks, she is also insecure about her abilities. Plus, she is stuck in a job which she is not happy with. Then, one day she falls and hits her head, and wakes up feeling very, very beautiful and confident, even though nothing about her physical appearance has really changed. Schumer is quite funny in the movie and the music added to her struts when she walks with confidence adds to the humor in the movie. I don't want to give too much away, so this doesn't become a spoiler for you. I will say though, if you watch the trailer, it includes the majority of the funniest scenes in the movie. The trailer made me look forward to watching the movie, but also ruined some of the best parts of the movie for me because I knew what was going to happen next. There are still several other scenes which made us laugh out loud. The movie is predictable in many ways, but again, it is a chick flick comedy, nothing wrong with it being predictable. The movie takes place in New York City and Schumer's character works for a cosmetics company. So, if you like fashion, make-up and hair, you will enjoy those parts of the movie – hopefully as much as I did!
There are several well-known actors in this movie, among them Michelle Williams. The way she acts in this role is awesome and she looks flawless, like a porcelain doll. The scenes with Naomi Campbell are brilliant, it almost seems like she is playing herself in the movie. Lauren Hutton plays the role of William's grandmother, a successful entrepreneur. It was nice to see Hutton in a movie, with her undeniable poise.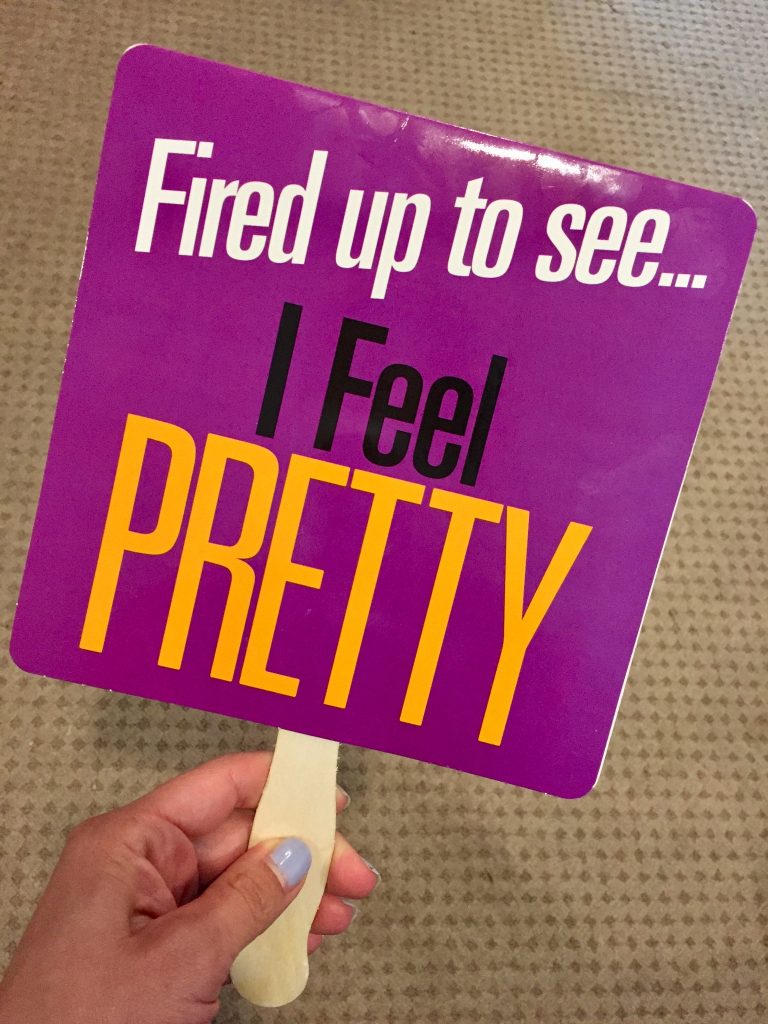 As you may assume (spoiler alert, skip this part if you don't want to know how the movie ends), Schumer's character eventually returns to feeling insecure, but then acknowledges that it was her the entire time, same body and face, just different attitude and with self-confidence. The movie ends with a positive message about feeling secure, regardless of your appearance. Overall, I would give this movie a thumbs up, we laughed and enjoyed it! I liked it so much, that I would see it again! If you want to go see a funny movie, I recommend this one!
Below is the movie trailer. The movie is rated PG-13 and opens in theaters today, April 20, go to IFeelPretty.movie for more info and show times.
When was the last time you went to the movies? What makes you feel beautiful?

Hugs,
Paola
*I was invited by Allied Integrated Marketing to attend this movie screening, all opinions are my own.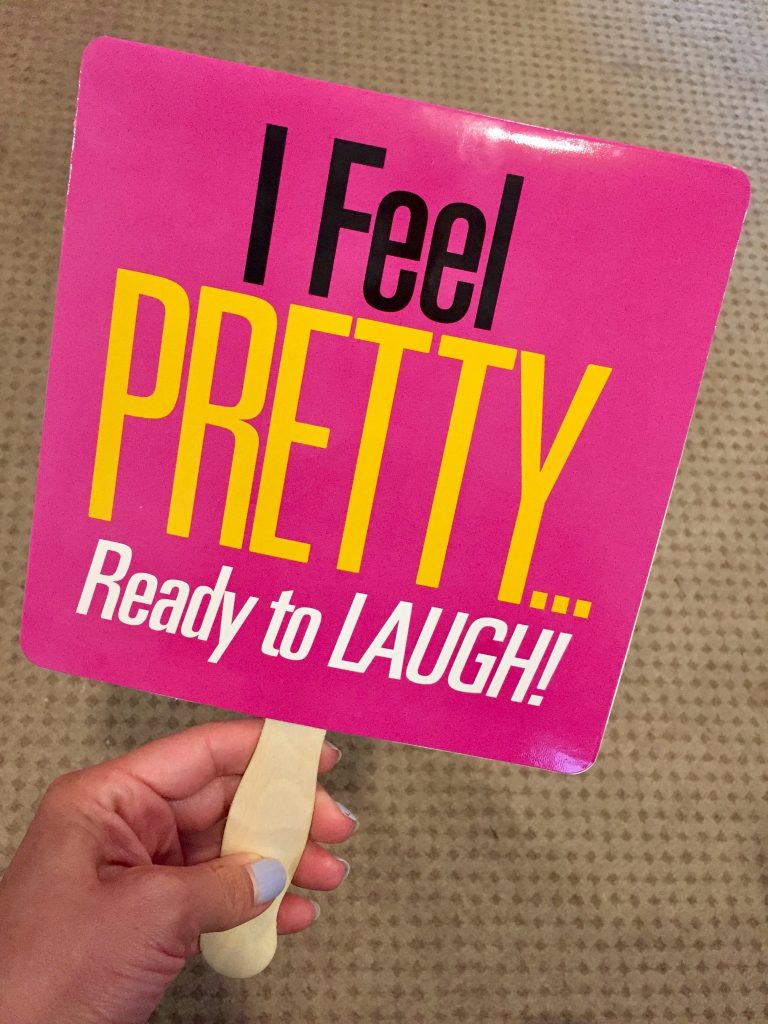 This fan was placed on our seats. This is pretty much how I felt when I was heading to the movie theater to watch I Feel Pretty! And, I did laugh, lots!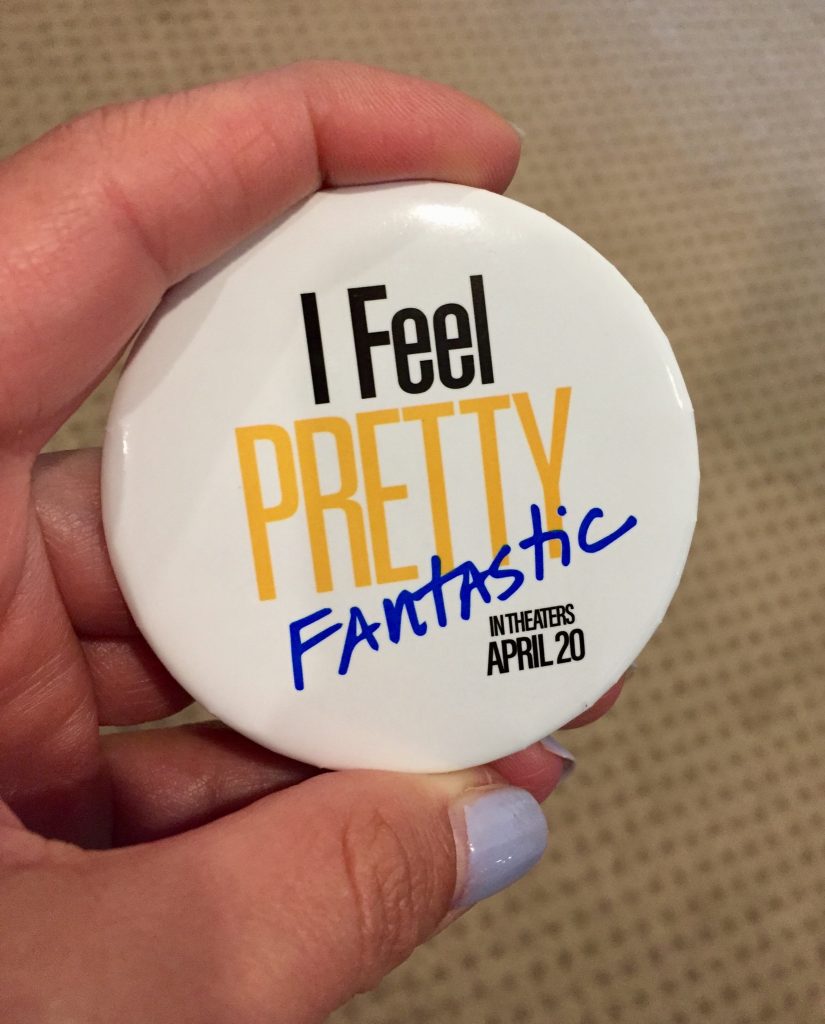 There was a table set-up at the entrance of the movie theater with several pins with positive affirmations, they all started with "I Feel Pretty". The pins were for guests. I chose this one!