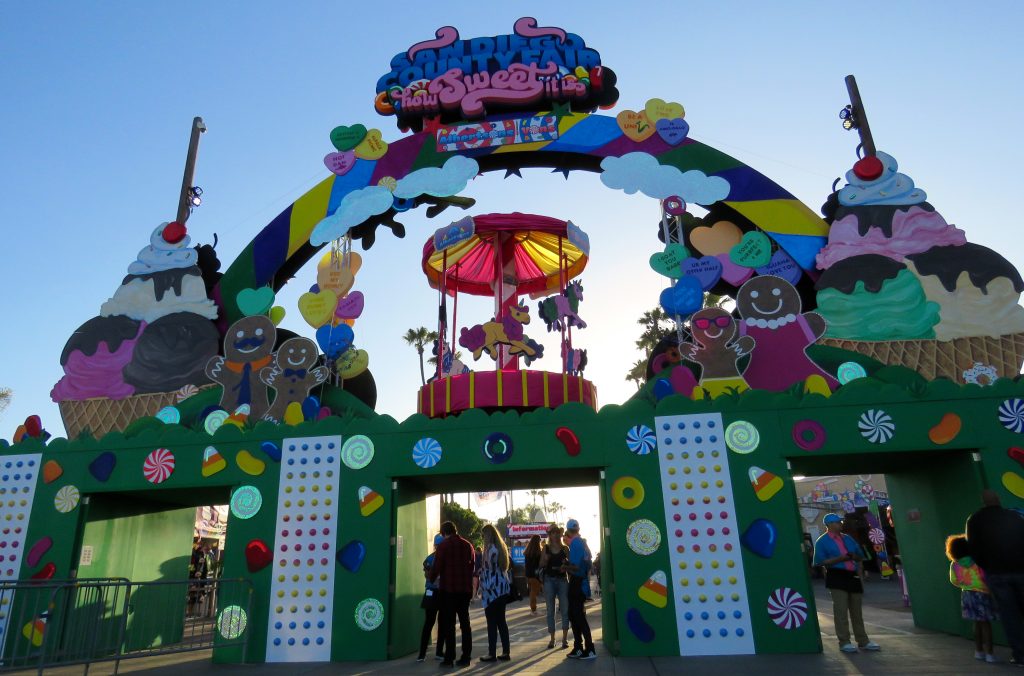 Going to the San Diego County Fair is a summer tradition for me! I have fond memories of going as a child, and now as an adult taking my nieces and nephews, and the past few years bringing Alessandra to the Fair! There is so much to see and do, and of course, eat! Such tasty and unique treats! This year's theme is How Sweet it Is. The decorations include lots of candies, sweet treats, unicorns, and all kinds of colorful delights! A few of the featured food items this year are cotton candy ice cream sandwich, totally chocolate pasta, unicorn hotdog, nitro pop popcorn, ramen burrito, deep fried filet mignon, honey baked ham donut, and deep fried cinnamon apple ring, among others. I was invited to the Media Party on the Fair's Opening Day. After the party, I joined my friend and her kids, along with Alessandra in The Kids Zone at the Fair. We explored the rides, played some games (the kids won two fishes) tasted some of the treats and of course one of my favorites, the Australian battered potatoes. We also visited the Theme Exhibit which was fun and colorful, the beautiful garden decorations in the Garden Show section, and the Flower Show area. We went for a ride on the carrousel in The Fun Zone, one of Alessandra's favorite rides. It was a Friday night and we left close to the 11:00pm closing time. Below are some pictures from our visit. We plan to return to enjoy the other attractions we didn't get to see and for the kids to enjoy the games, and of course have a few more tasty treats.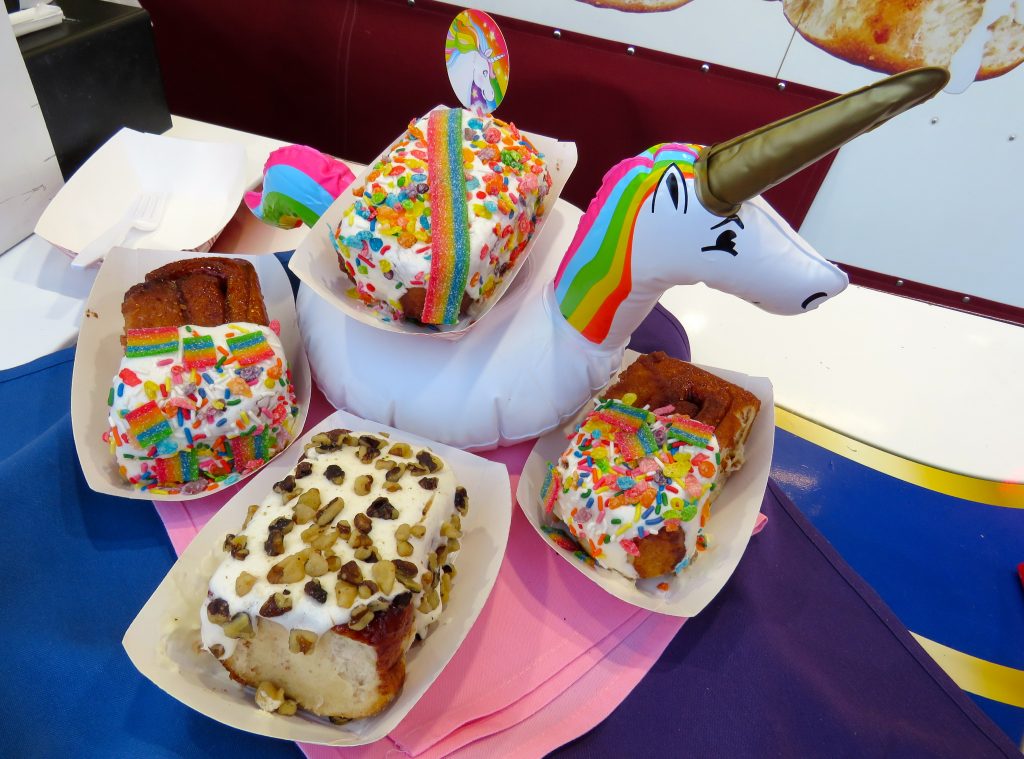 The Fair started a few days ago, on June 1, and the last day is July 4. It is closed on some Mondays and Tuesdays. This year, Kids Free Admission Day is Friday. There are lots of concerts and special events this year. The Fair offers lots of promotions and discounts. For more information, visit SDFair.com.
As part of the media goodie bag, I received a Passport to Savings Coupon Book (sold for $5 at the Fair). It is amazing! It includes a ton of coupons for Fair Food, Carnival Rides, Games, and pays for itself with the Free San Diego County Fair Admission Return Ticket included inside (a $19 value). It also includes coupons for other, non-fair retailers and events, such as a Free Slurpee, donut, and coffee at 7-11, as well as Belmont Park and Broken Yolk coupons, and many more offers! This year, there is also The Cocoa Cabana bar, which has a wonderful view of the Fair. There was a ticket in my goodie bag for a drink at The Cocoa Cabana. It took some asking, but I finally found a staff person who knew where it was and personally walked me there. Children aren't allowed, so my friend offered to wait with the kids while I checked it out. I must admit after searching for it, my curiosity increased, so I had to go check it out. I had a small sip of the drink just to taste it and left quickly to return to my friends and the kids. I took several pictures (I included two below) and may write a separate post about it. It is unique and as the tag line says "Your Sweet Escape" while at the Fair. It is worth visiting!
For me, the Fair is a San Diego summer tradition which I look forward to every year! I am glad to be sharing this tradition with my daughter and husband, as well as nieces and nephews, while we make fun family memories together! Don't miss the Fair, it's amazing and great family fun!

Hugs,
Paola
I was invited to the Fair Media Party as a member of the media/blogger and received free admission to the Fair that evening. This is not a sponsored post, I simply share this post with you because I like to share fun things to do in San Diego with this community. All opinions are my own.