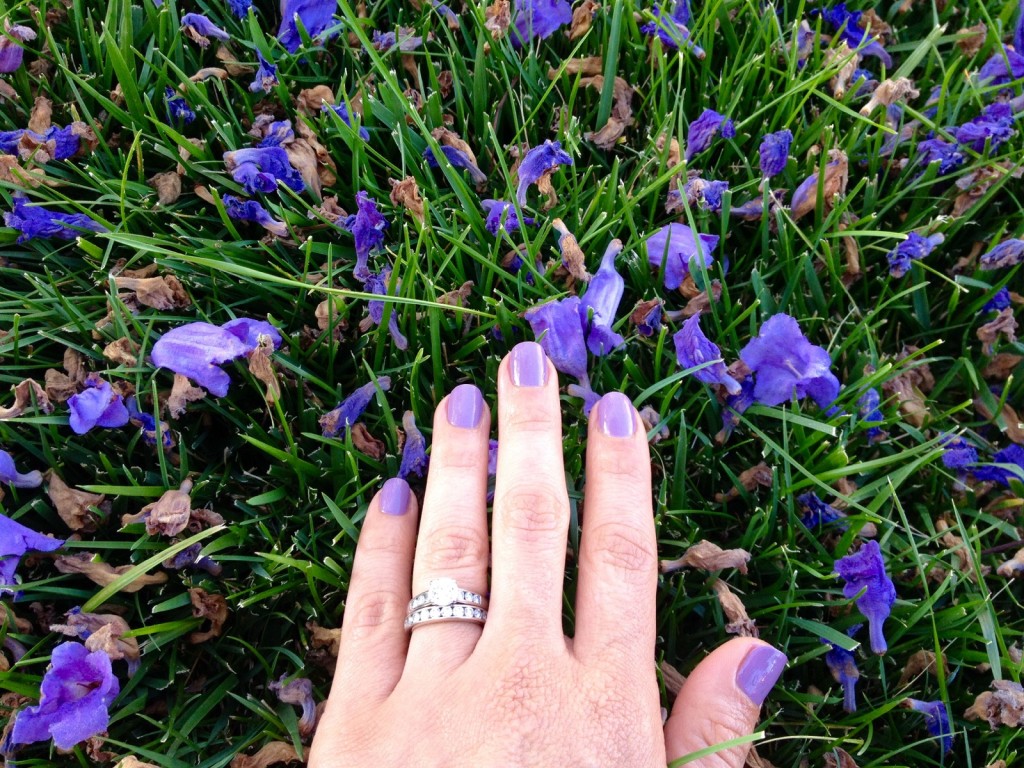 There are hundreds nail polish options. I have been using nail polish since I was a teenager. For the last five years, I have been using Gelish nail polish for manicures. The gel polish lasts between two to three weeks and remains shiny. I purchased the LED light, and usually do my gel manicure at home because it saves me time and money. Before, I used to rush to the manicure salon, sometimes skipping the massage portion due to lack of time, and wasn't really taking advantage of the pampering part of the manicure. I continue to get a professional manicure about every two or three months. The polish from a gel manicure lasts me between two to three weeks. Usually three weeks is stretching it because my nails grow fast and the new nail (next to cuticle) is visible within two weeks. I have gotten used to using gel polish and like how convenient it is. Applying gel manicure requires a few more steps, but overall is easy to apply and dries immediately with the LED lamp (a huge plus). Knowing my manicure will last two weeks is one less beauty item to worry about. What I don't like about the gel polish is how time-consuming it is to remove. The nails need to be soaked in polish remover and wrapped in aluminum foil for approximately fifteen minutes, then removed with a gel polish removal instrument.
Since I was getting tired of the gel removal process, I decided to give regular nail polish a try again. I applied a few polishes I had at home (used for pedicures), but they didn't last very long and started to chip within a few days. I had read reviews about Sally Hansen's Miracle Gel and decided to purchase it. The Miracle Gel does not require an LED light and claims up to fourteen days of color and shine. I have been using Sally Hansen nail polishes for pedicures for many years and like the quality. They are easy to find at most drug stores and Target (Miracle Gel costs $7) or Wal-Mart. I purchased the Miracle Gel polish in two colors, Wine Stock and Street Flair, and the Top Coat, which is required for the gel to set. I gave myself a manicure and pedicure at home, and applied the Wine Stock color. It was easy to apply and looked shiny. It only required two steps, polish (I applied two coats) and the Top Coat. Since I have gotten used to the LED light which dries the gel polish immediately, it was inconvenient to wait approximately thirty minutes for the Sally Hansen polish to dry completely. One time, I tried using the LED light to see if it would dry faster, but it doesn't work on this polish. The polish started to chip in about five days, it also lost some of its shine. Within a week, I needed to remove the polish and give myself a fresh manicure. The polish was easy to remove with regular polish remover. The polish on my toes lasted longer and remained shiny. I did not need to get another pedicure for about four weeks and that was because the toenail growth was visible. I continued using the Miracle Gel in Wine Stock a few more times and a few weeks later changed to the Street Flair color. The longest the polish lasted was a week. For the purpose of this review, I left it on ten days and almost every nail had chipped. Overall, the polish does last longer than other nail polishes, but did not last up to fourteen days on my manicure.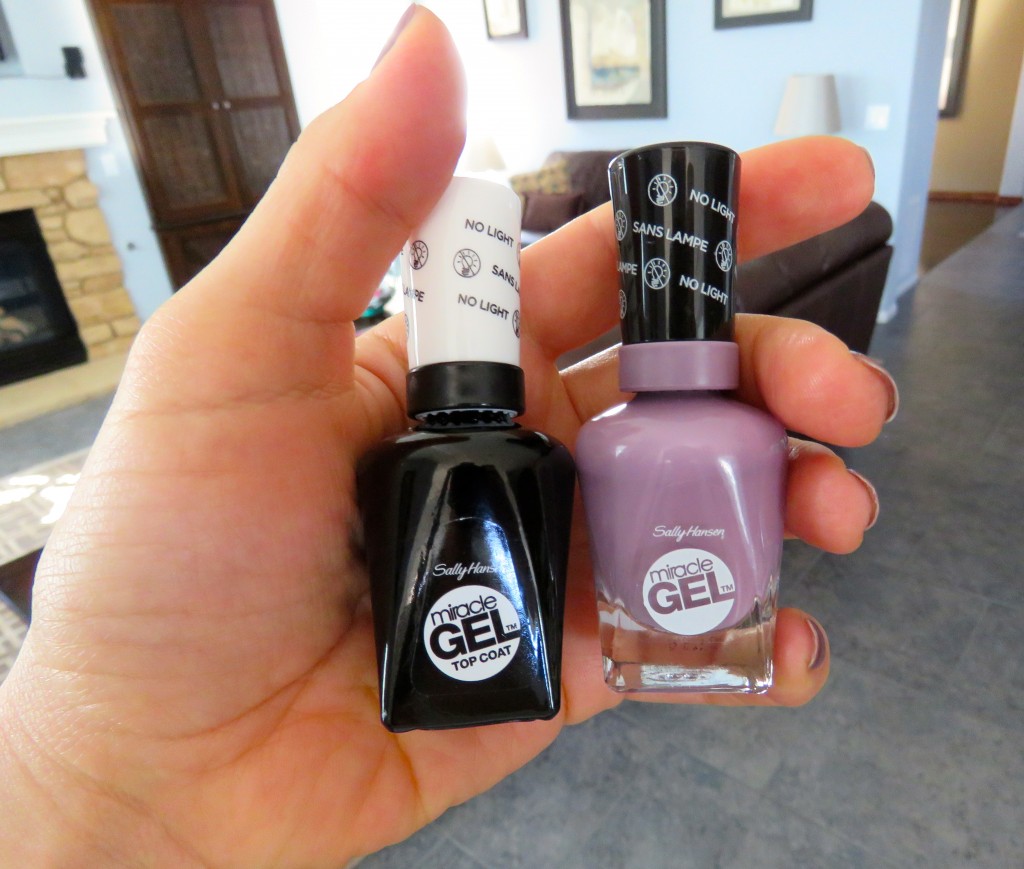 For reference, I wash dishes daily and do light housekeeping. I don't do gardening, swimming, or outdoor activities that may cause nail polish to get damaged. Just wanted to let you know, in case you were wondering.
I have gone back to using regular gel polish (requires LED light) and this time purchased Sally Hansen Gel Polish (instead of Gelish). I will write a review on the Gel Polish soon. I continue to use the Miracle Gel polishes for pedicures. They will also be helpful for emergency applications when I don't have time to apply gel polish requiring LED light. Hope this review is helpful to you!
Do you use gel polish or regular nail polish? Do you give yourself manicures at home or go to a nail salon regularly? Have you used the Miracle Gel polish and what did you think?

Hugs,
Paola
PS – Changing It Up with Blue Nail Polish & 1-Step Treatment to Keep Hair Moisturized.
After ten days (above & two pictures below).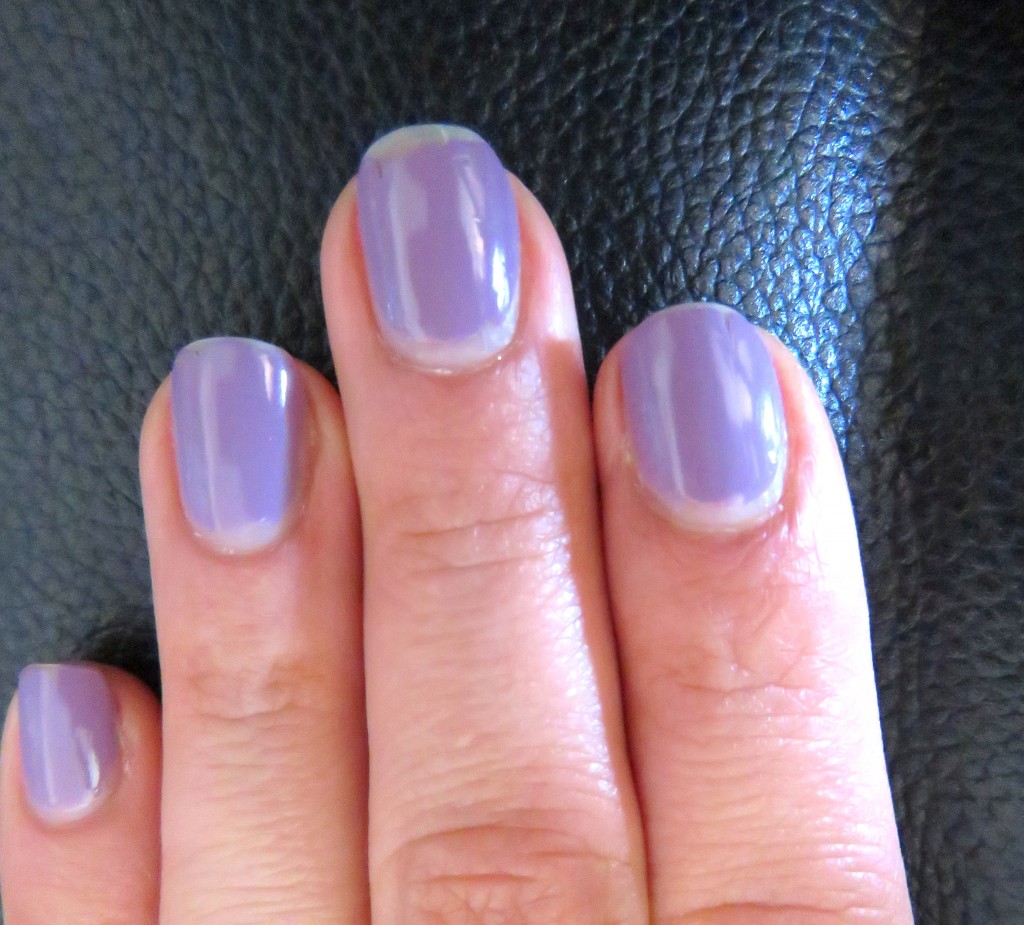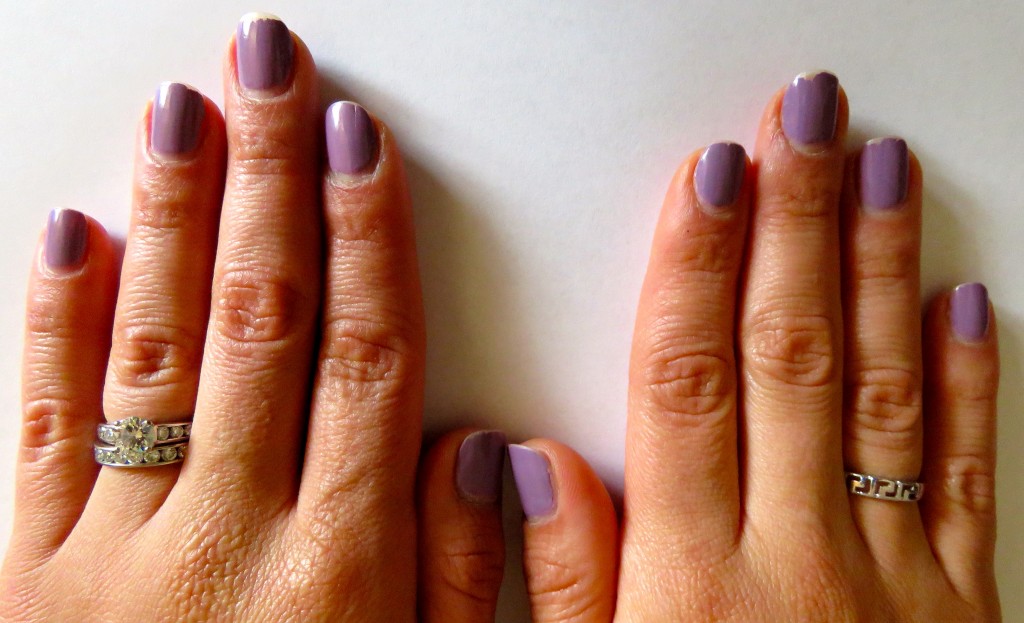 Pedicure remained shiny after a few weeks of polish application.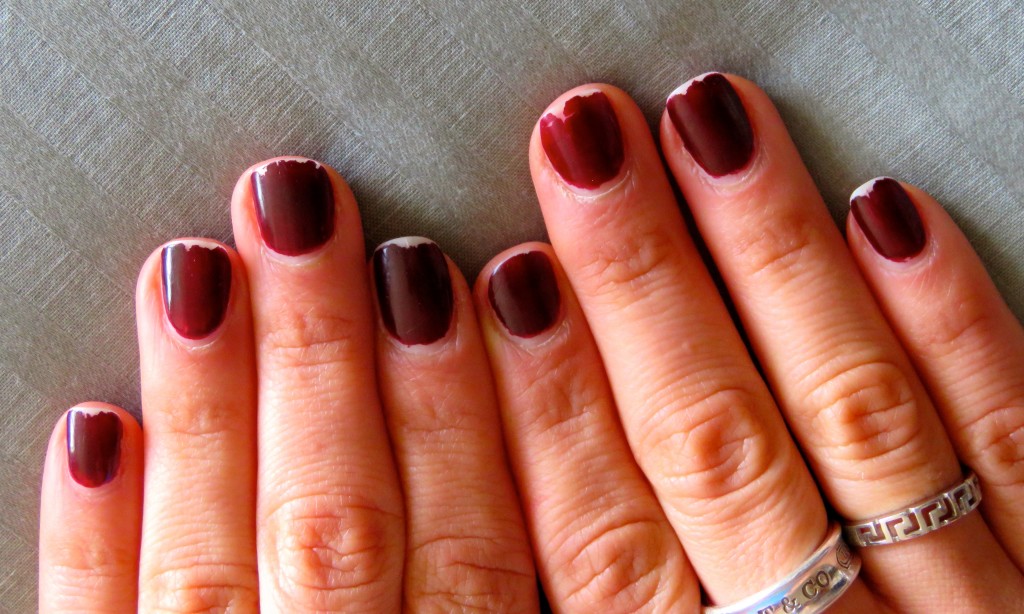 After eight days.