Hi friends,
Hope you had a great week….and weekend! This past week, was extraordinarily busy for me….and very fun! There was lots going on! I know I haven't written a Week In Photos post in a while, but I'll try to get back to posting these since some of you commented that you liking seeing them, thanks!
What did you do this past week….and weekend?
Hope you like the post & have a great start to your week….May starts in a few weeks! Unbelievable how fast time goes by. I wish you an amazing, productive, and HAPPY week!
Hugs,
Paola
My week started with meetings for Live Well San Diego, a partnership the stations have with the County of San Diego for this program. I manage the stations partnership and this is a very exciting project for me! I am motivated & inspired to work on this initiative! I also hosted an interview for Azteca San Diego regarding Live Well San Diego, called Vive Bien San Diego in Spanish!
This week was full of festivities at the station, one my colleagues in the department had a birthday and we celebrated with this delicious tres leches caramel cake (from Costco). I had never had the caramel version, it was different & yummy!
This was my boss' last week at the station and the department staff went out to celebrate his farewell lunch. The lemonade glasses were cute and I had a Pellegrino, for some odd reason these are the only two pics I have from the lunch. We were all reminiscing and chatting, maybe that is why I didn't take too many pics.  We also had cake for him at the station.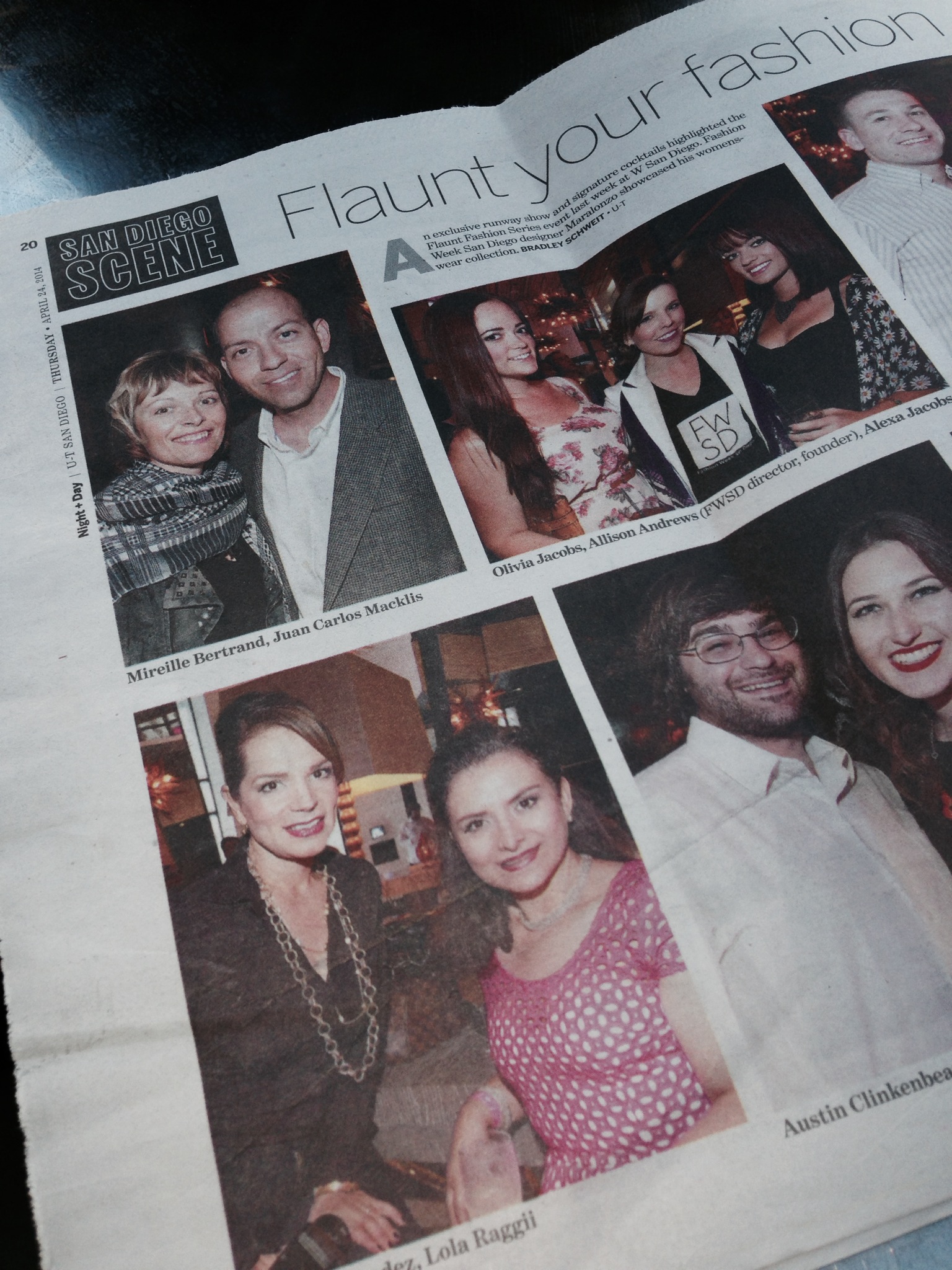 Someone very kind left Thursday's Union Tribune newspaper on my desk at the station….Lola and I are in it! Thanks for this anonymous act of kindness 🙂 I showed it to Lola, she always gets a kick out of pictures of us in publications. Also, thanks to the photographer for taking our picture! We met him last week at FWSD's Flaunt Your Fashion event.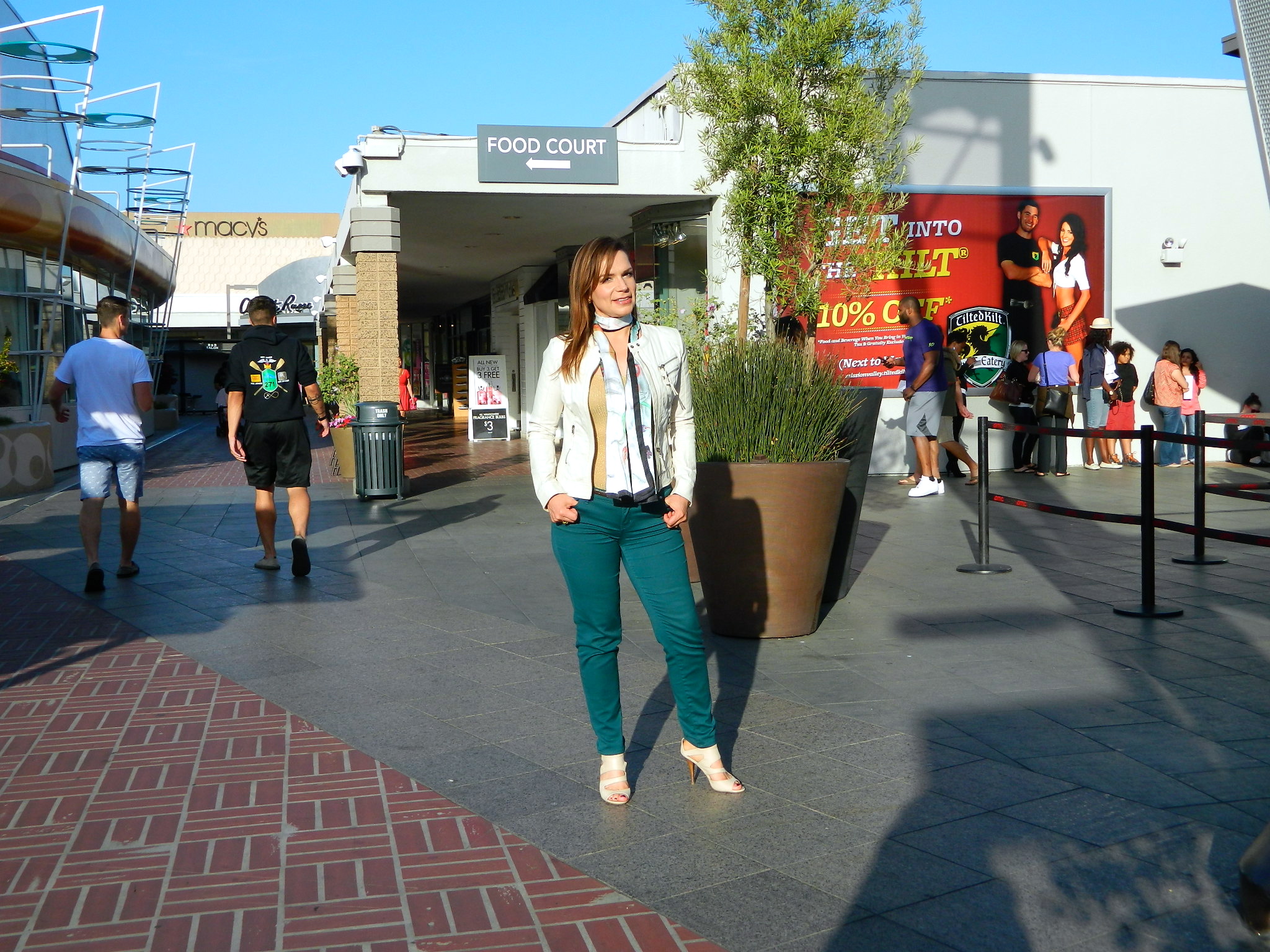 Lola and I went to the movies at Westfield Mission Valley, we saw The Other Woman….and she took my outfit of the day pics before the movie. I changed my shoes and took off my jacket, and we managed to take a 30 minute walk outside the mall before the movie started. She also motivated me NOT to buy See's chocolates before the movie. I love See's chocolates and there is a store at the mall. We each had a See's chocolate lollipop instead, it has less calories and fat. I'll post those outfit pictures soon!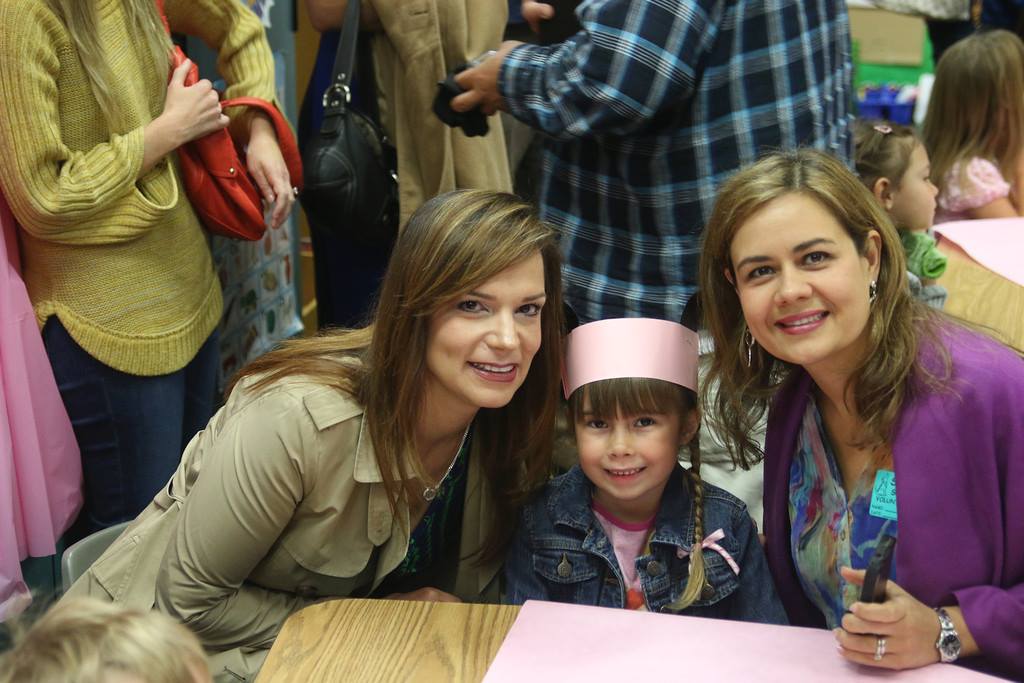 My goddaughter had a play at her school and we visited her classroom afterwards. They called it the "After Party with the Cast!" She showed me around her classroom & shared her school work with me. She is such a sweet girl, beautiful, and smart! Just like her mom, my comadre.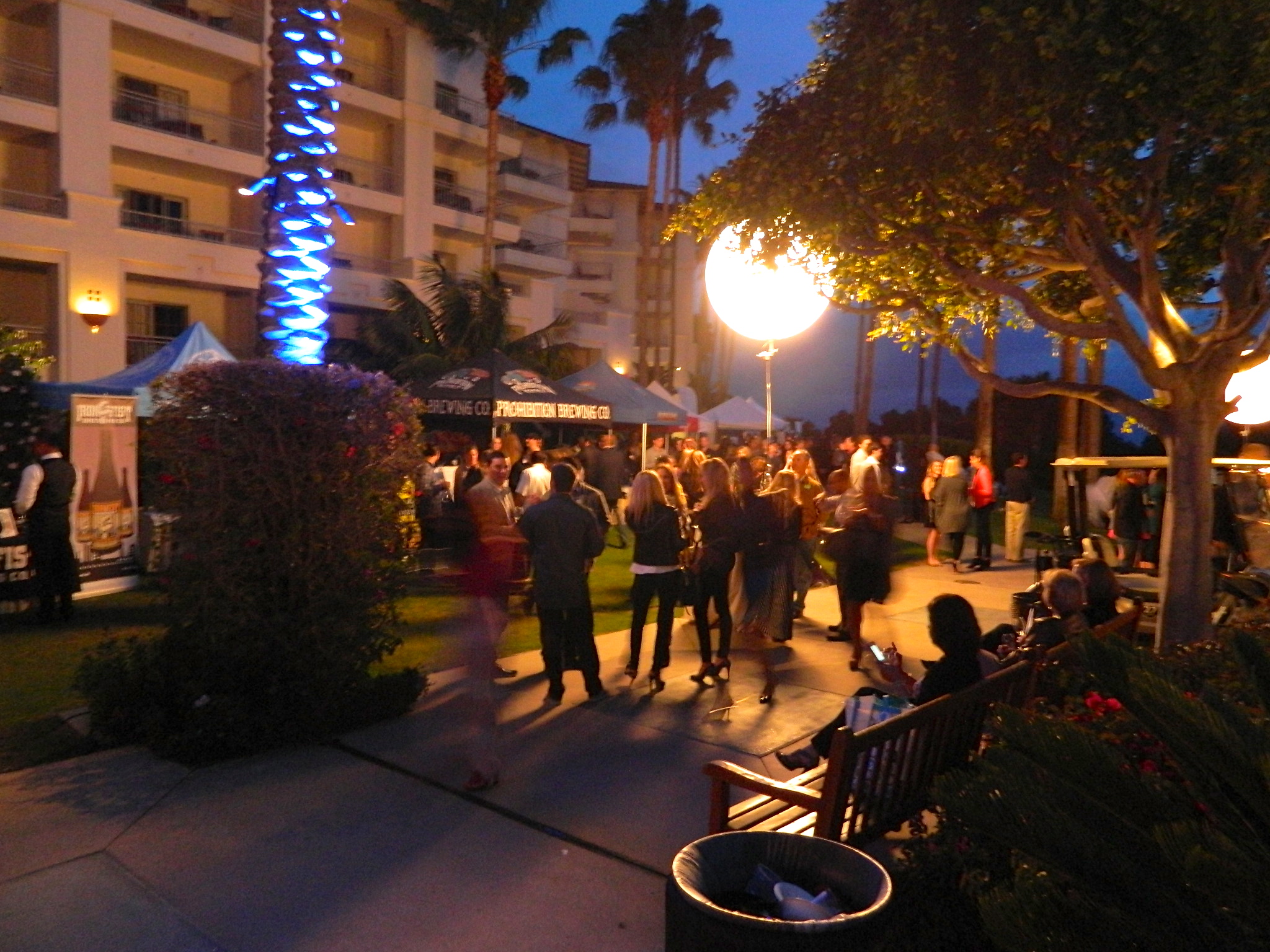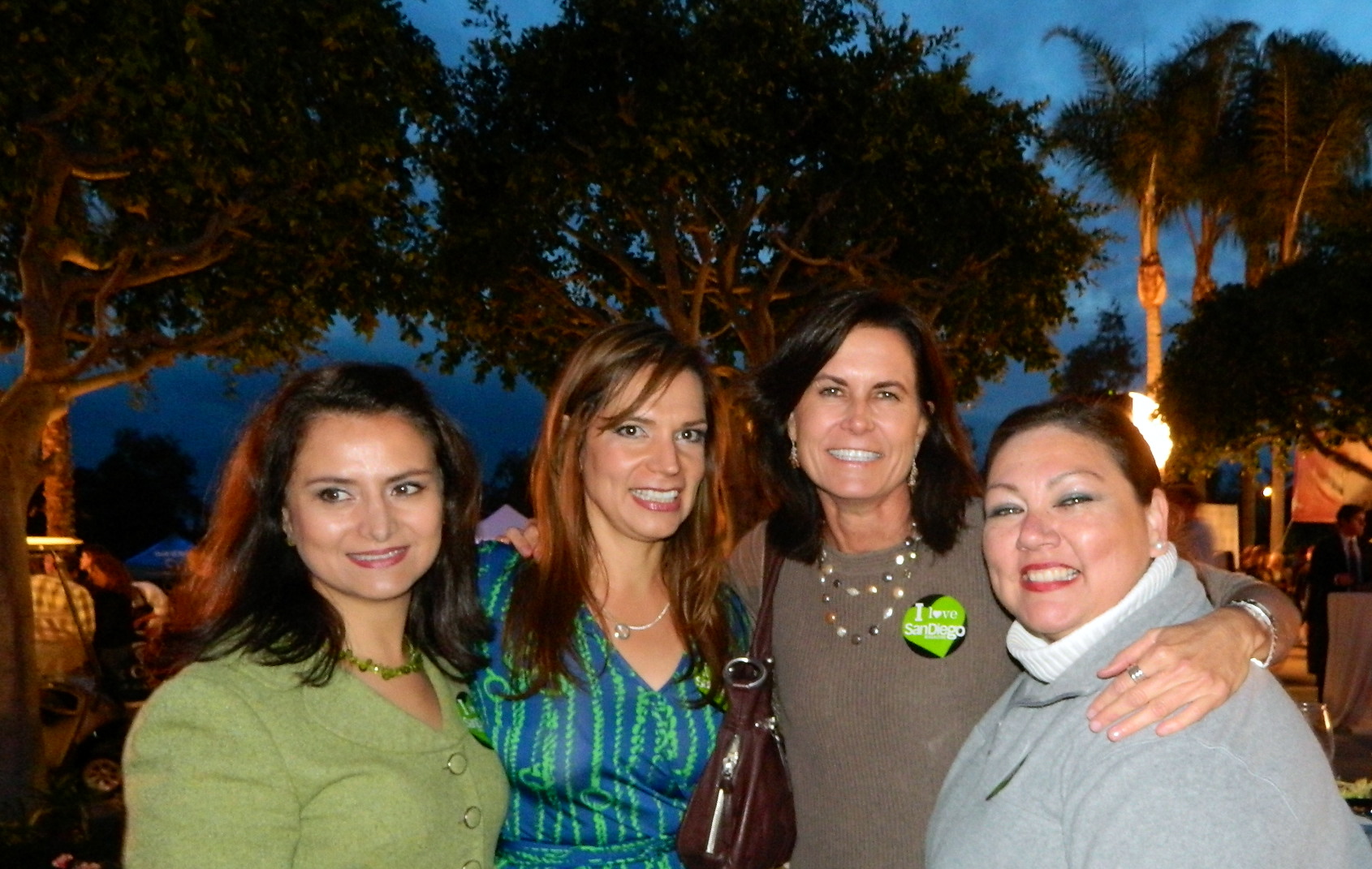 I went to San Diego Magazine's Best of North County event on Friday evening, it was fun! One of the best events I've been to in San Diego! We spent time with Catherine Arambula (far right), from Mana de San Diego, and Karen Mullen (second from right), from San Diego Magazine. Lola is the one in the light green jacket.
Bright and early on Saturday, I participated at the March for Babies at Balboa Park. It was nice to spend time with my 10News and Azteca San Diego colleagues and friends. The weather was windy and cold,  and it started to rain just as the walk portion started, look at the banners on the stage….the wind broke them off! We were still there, with thousands of San Diegans, supporting the March of Dimes, a great organization that helps moms and babies!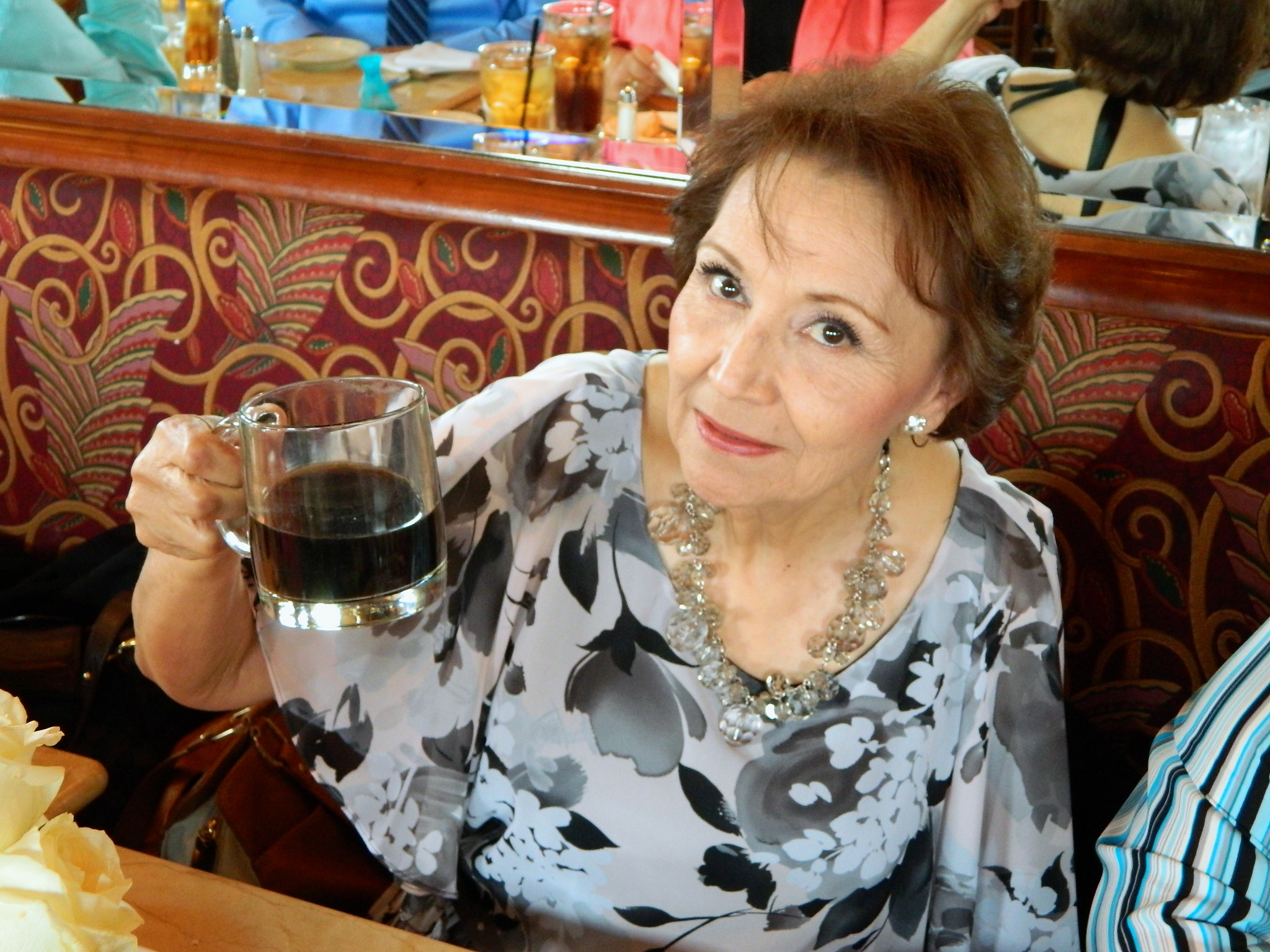 After the walk, I went to the baptism of my friend Lizeth's baby boy. It was a nice ceremony at St. Pius X (I went to grade school at St.Pius, it was nice to visit the church again). The baby looked adorable & Lizeth was beautiful! Her dress was perfect for the occasion and the headband looked wonderful on her – a nice touch, loved the look! After the ceremony, she had an intimate luncheon with family. I was honored to have been invited to share in this very special moment! Lizeth is one of my closest friends, like a sister to me. It was nice to catch up with her and her family, her mom is an aunt to me. She is a very wise woman! I visited Lizeth the day her baby was born…. and look forward to seeing him grow up! Many more celebrations to come as he grows up!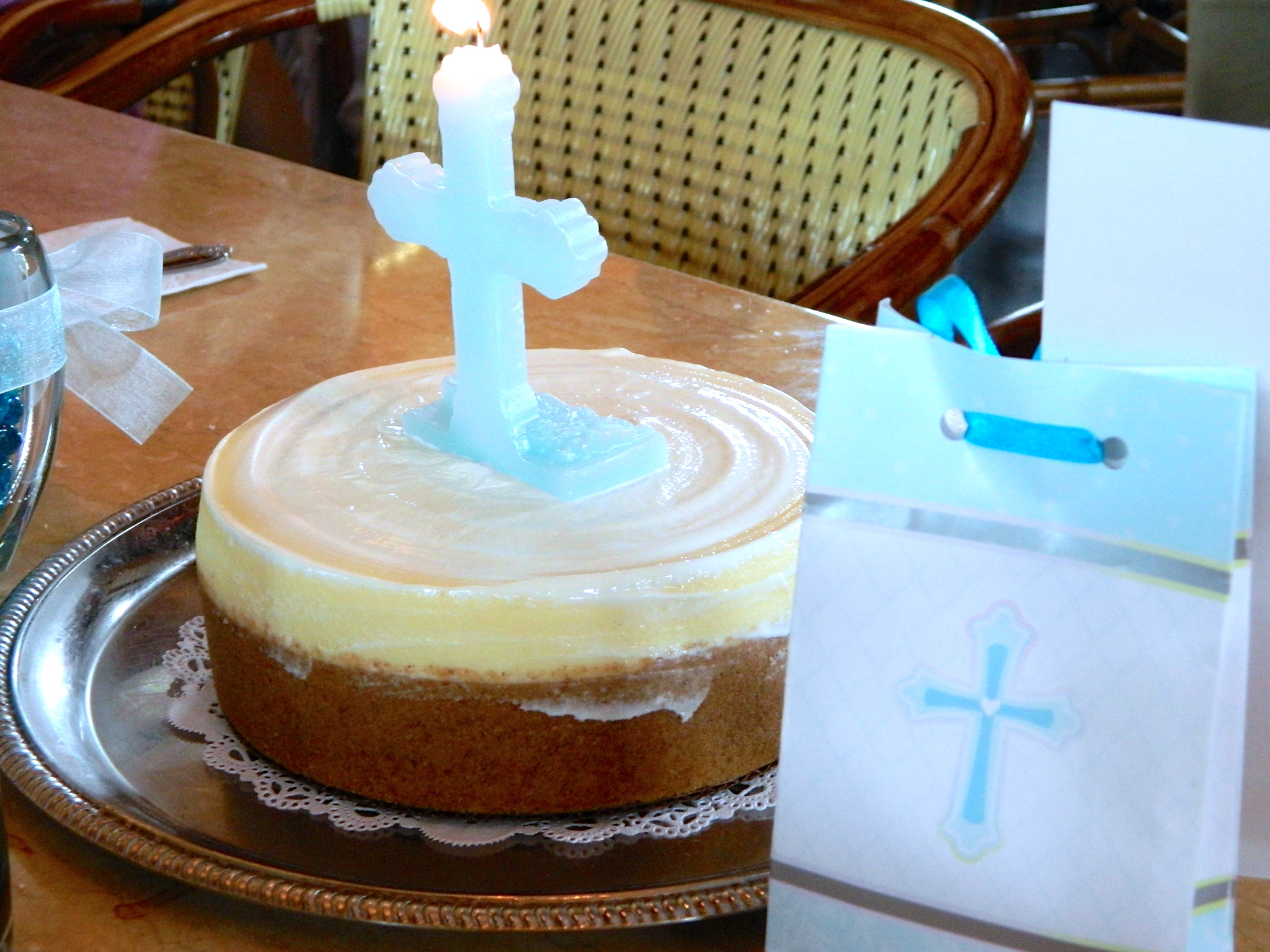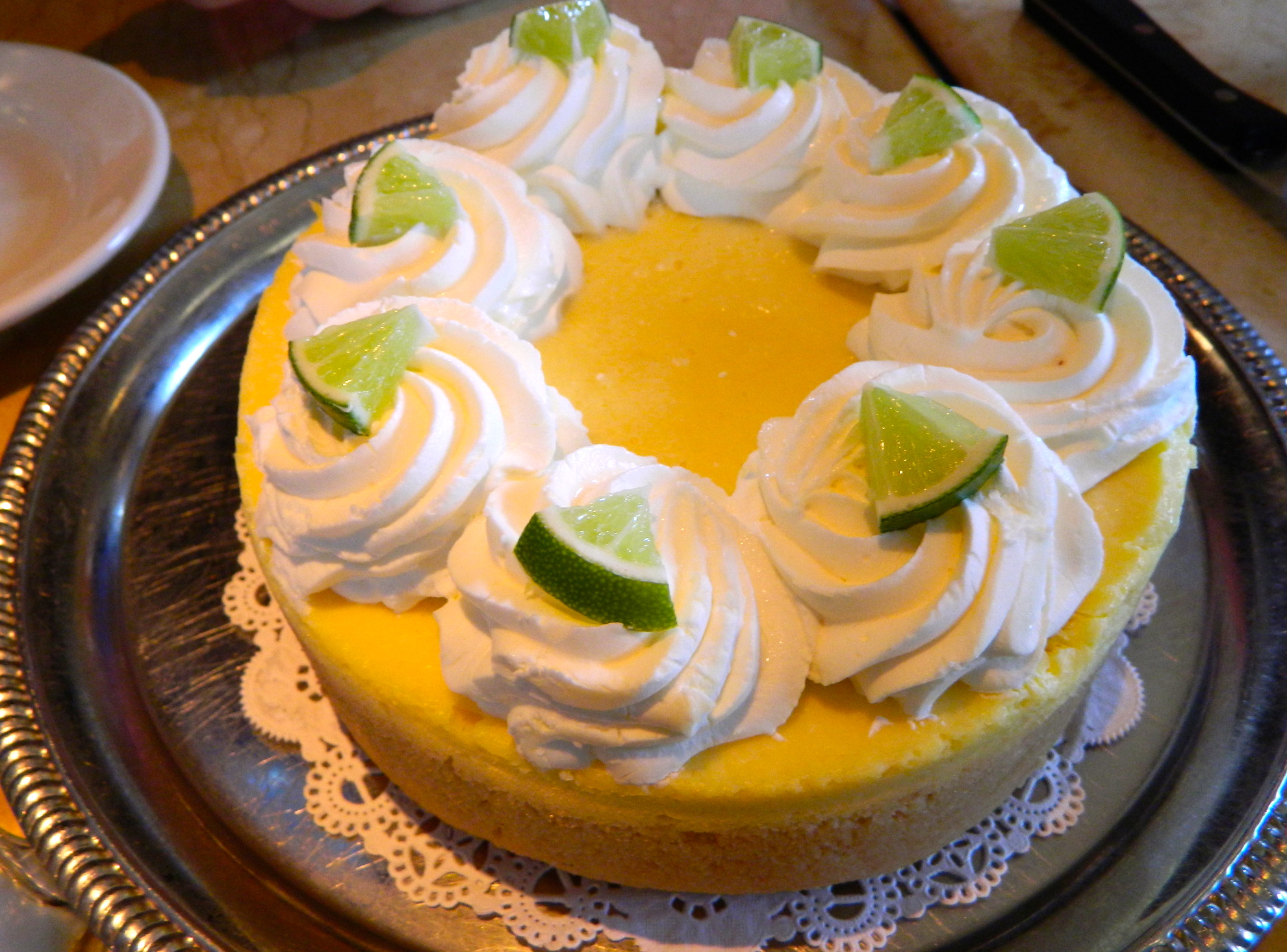 She had keepsakes & so many cute details for the baptism….and for dessert, multiple types of cheesecakes, delicious! I had a piece of the key lime pie!
Lola and I went to FWSD's Spring Into Fashion Showcase at Harrah's. We had fun, as always….ran into some of the designers I know and some new one's as well. It was nice to see a few Hispanic designers at the Show! I took lots of pictures and will write a blog post about the event this coming week.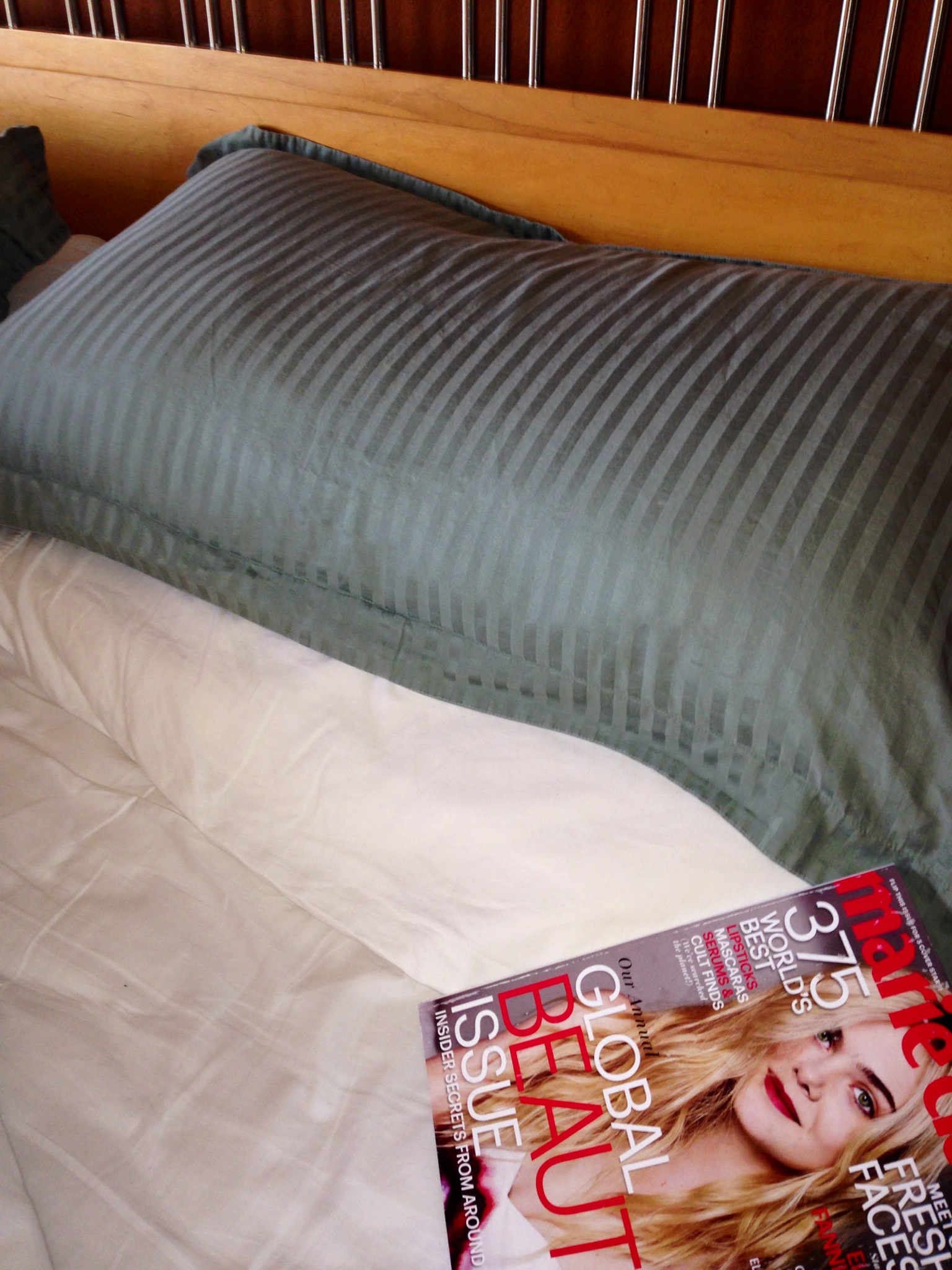 Finally, Sunday arrived…..as much fun as I had during the week, I needed a day to rest and re-charge at home. I even took a nap in the middle of the afternoon, because I was feeling sleepy, it was a Sunday, and I needed it. I had been invited to attend two events held today, but knew I would have a full week, so I had declined. I know my limits and have learned to say no, and dedicate some R&R to myself. I have another full week ahead of me, it would have been too much to work seven days straight. I also wanted to give my skin a break, when I have shoots and work events, I wear pretty heavy make-up. I like to give my face at least one day to breathe…I call it no make-up Sunday! I'll write a blog post soon about learning to say no and allow yourself some down time.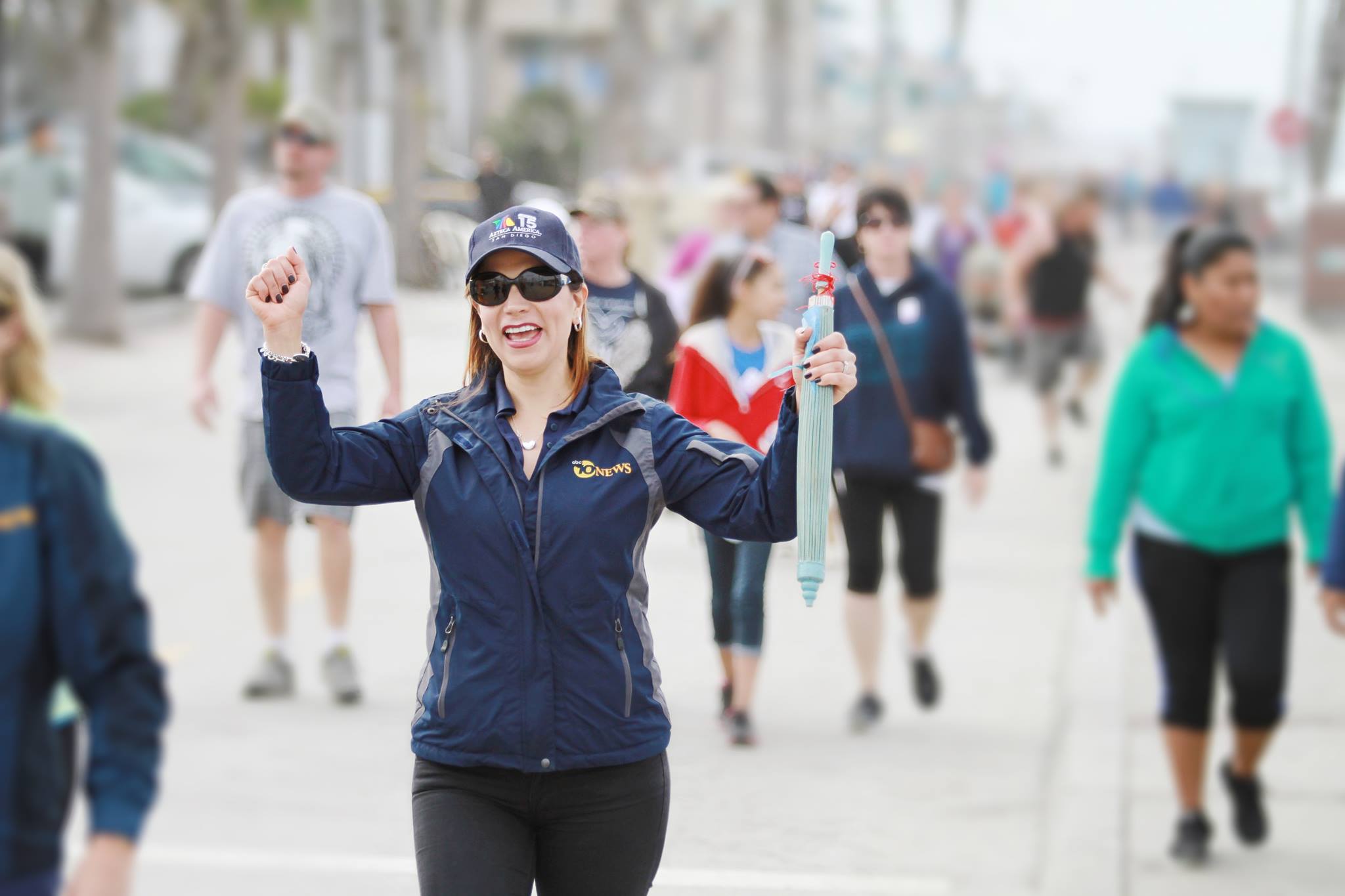 Sunday afternoon, I was looking at pictures on the March of Dimes California Facebook page and saw that they posted this picture of me from the March for Babies walk in Oceanside two weeks ago. I shared it on my Facebook page.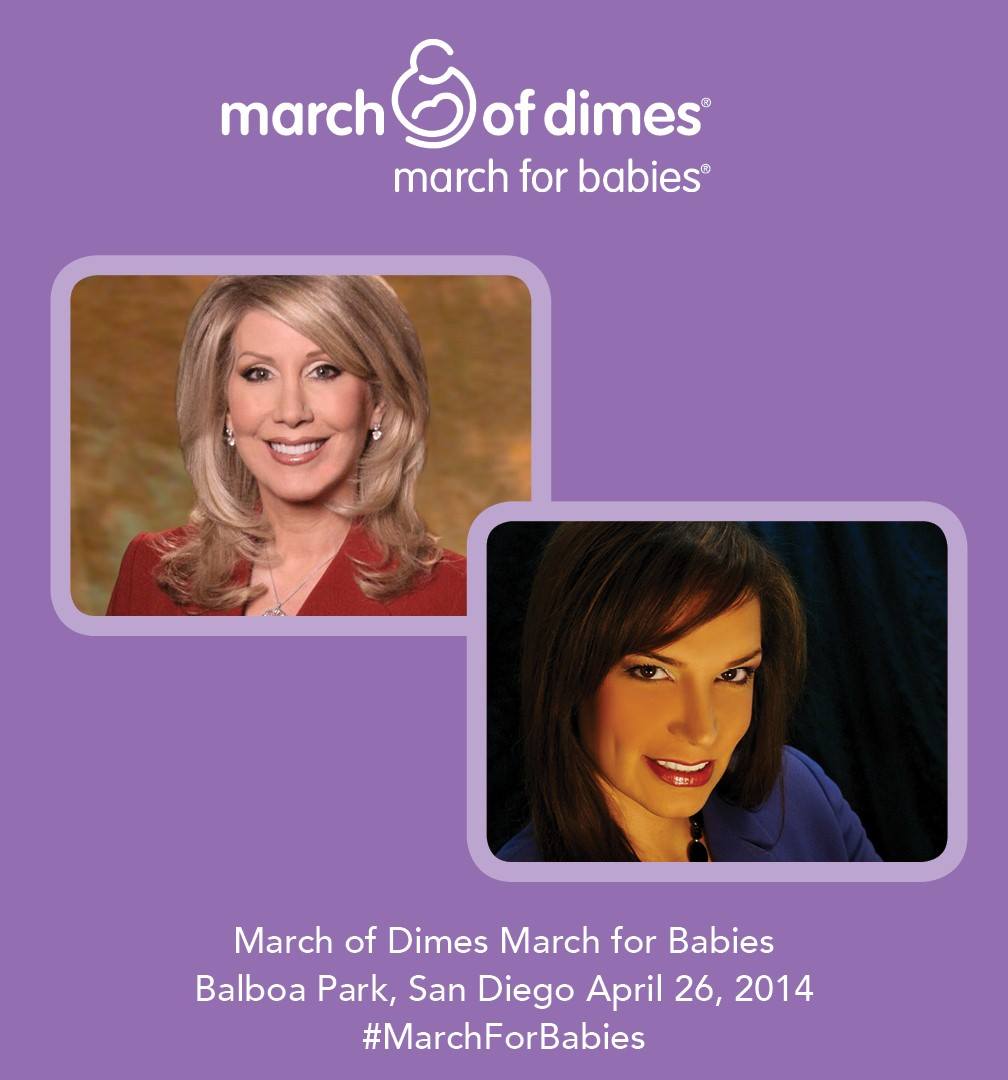 They had also posted this for the March for Babies held Saturday at Balboa Park, this was the caption:   "We're looking forward to welcoming Kimberly Hunt 10News and Paola Hernandez of 10News – ABC San Diego KGTV and Azteca América San Diego: AztecaSD.com as our March for Babies hosts and media sponsors for our San Diego event in Balboa Park Saturday, April 26. Be sure to say hello and thank them for their incredible support!"
As you can see….I had a full and HAPPY week! Feeling blessed and looking forward to having another awesome week! Be HAPPY!