Hi friends,
I subscribe to a few fashion magazines and receive several catalogues at home….even though I don't always get around to reading them. But, when I do, I get ideas for outfits, learn about trends, tips, products, and much more! When I see an outfit I like, my mind quickly does a scan of my closet and I try to remember if I have similar items to put that "look" together. When I do, I'll rip out the page and take it to my closet, then set out to put the outfit together.
I found this look in the White House Black Market catalogue. I had just purchased a similar jacket at Nordstrom Rack and was looking forward to wearing it. I had green pants from Arden B. in my closet and liked the contrast. The tank top has been part of my wardrobe for a few years and I started wearing it more often in recent months. The shoes are versatile nude color and the leather is super soft, so they are comfortable to wear. The scarf is a gift that a friend brought me back from a vacation in China. And, voile, I put the "look" together! A similar outfit, but with items I already had in my closet!
The outfits I photograph for the blog are outfits I really wear, all day! Not just outfits I put together for a photo shoot. I think it is important to be comfortable and practical with outfits! It is also important to be realistic with what one will actually wear to work or for the day! So, these are real outfits that I wear!
Hope you like the look!
Do you get inspiration for outfits you wear from magazines or catalogues? Or, where do you get your inspiration for looks you put together?
Hugs,
Paola
PS- I have worn this outfit three times: to work and my nephew's Awards Ceremony at his school, on Mother's Day to the dinner held with family, to my comadre Marissa's birthday party. The jacket is light, so I will wear it a few more times this summer and into the fall. I may mix and match it with blue or burgundy pants, and jeans!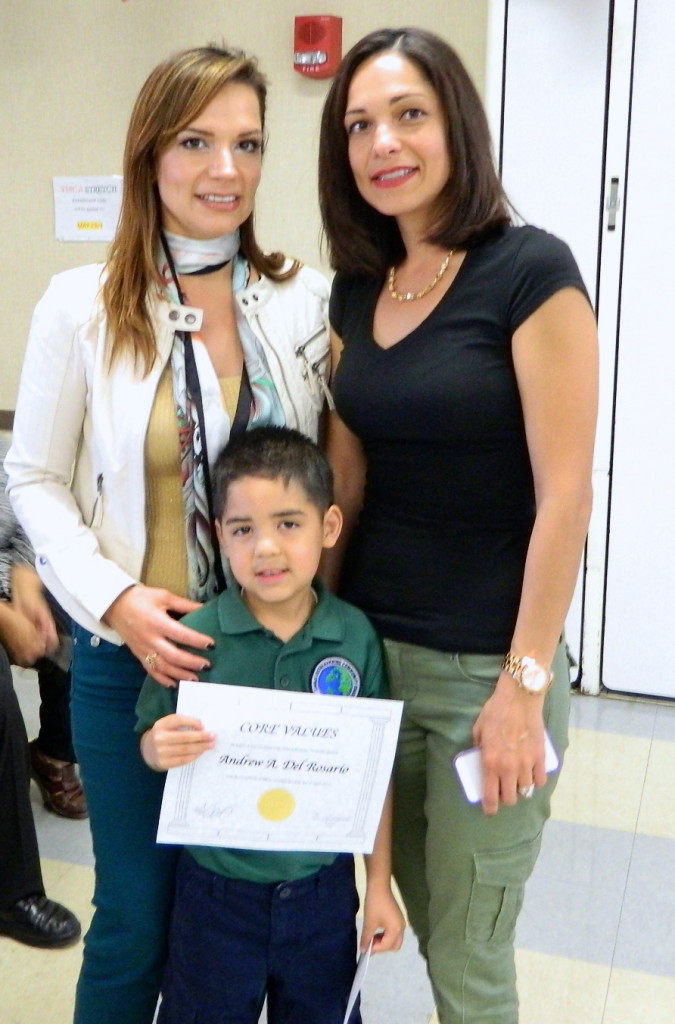 The first time I wore the outfit was to work and my nephew's Awards Ceremony at his school.
 At my comadre's birthday dinner,  with my goddaughter and her favorite American Girl Doll.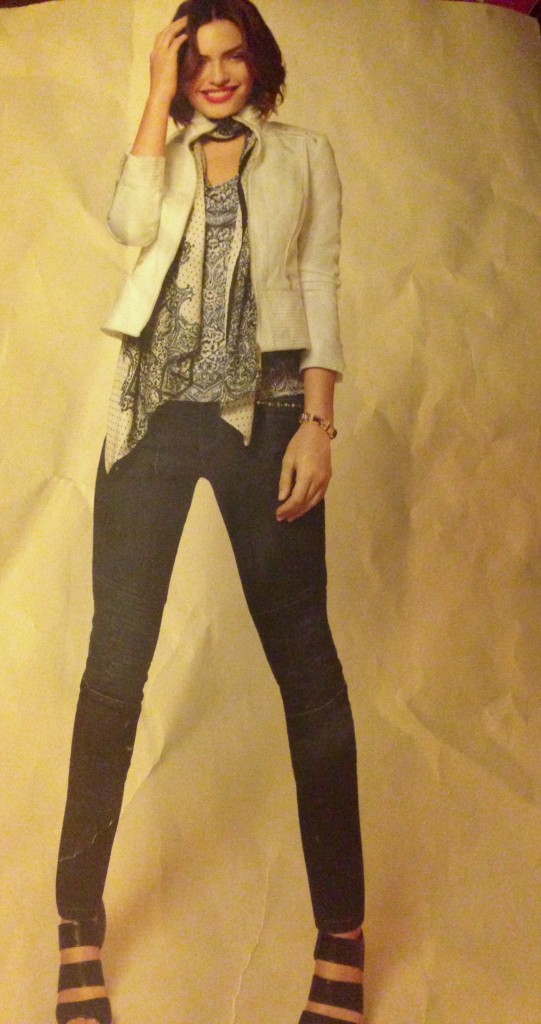 This is the picture from the catalogue – where I found the inspiration for the look.
PS 2-  The day I wore this outfit to work we had a cake for my boss and I helped cut it. It was not a good idea to cut a cake while wearing a long scarf like this one. It kept swinging forward and I was worried I'd stain it with cake frosting. Next time, I will just take off the scarf before I begin to cut the cake 😉
Jacket: Blanc Noir, Nordstrom Rack; Pants: Arden B., Tank Top: Target; Shoes: Levity; Scarf: Gift from China; Belt: Banana Republic; Bracelet: Forever21
Photos by: Lola Raggio