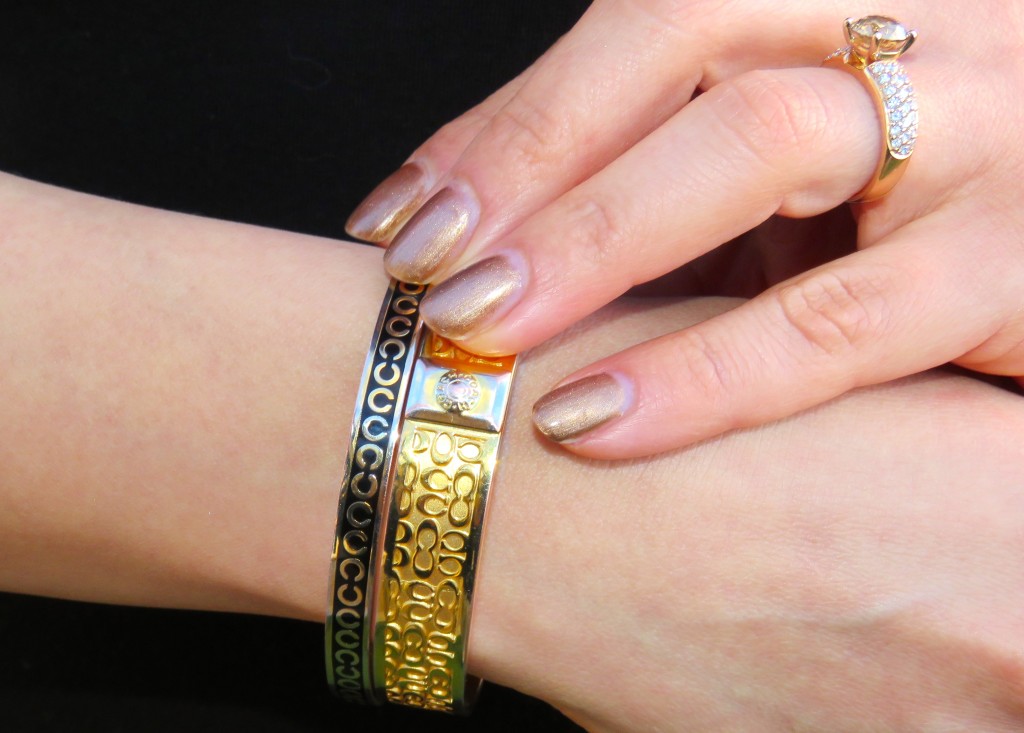 With the arrival of the fall and winter holidays, I wanted to change my nail polish color to a metallic tone. I was looking for something with a brown hue and found this beautiful gold metallic polish called Sugared Spice. I usually shy away from polishes with a frosted shimmery appearance, but when it comes to metallic tones, the shimmer can enhance the color. This tone of polish can be trickier to apply because the lines and streaks will show if not applied properly. It is also harder to retouch this tone of polish without showing some streaks. I had my manicure done at a salon, and opted for a Shellac polish because this type of gel polish is considered extended wear which lasts between two to three weeks. The color is called Sugared Spice, sounds perfect for the holidays! I was a bit hesitant about the color, but after wearing it for two weeks, I am loving the tone! It is a warmer color and different from the colors of polish I usually wear. I did say I was going to get out of my comfort zone and try different nail polish colors (see post). This gold polish has also inspired me to wear more of my gold tone jewelry these past weeks, instead of my usual silver or white gold jewelry. But, I also like the polish contrasts when I wear silver or white gold jewelry. I have also received multiple compliments on my nail color! This is a fun color to wear and is neutral enough to wear anytime of the year! The gold frosted shimmery tone reminds me of this festive season & gets me in the holiday spirit! Next week, I may choose a metallic silver nail polish since that manicure should last me just long enough for our Christmas Eve party!
In case you are wondering if this nail polish color will good look on your skin tone, I found this article in Cosmopolitan which describes which nail colors looks best on each skin tone.
Are you wearing a special nail color for the holiday season? Do you wear gel nail polish or regular nail polish?

Hugs,
Paola
PS – Another fun nail polish color to wear this holiday season: Dark Forest Green and my review of Sally Hansen No Light Miracle Gel Nail Polish.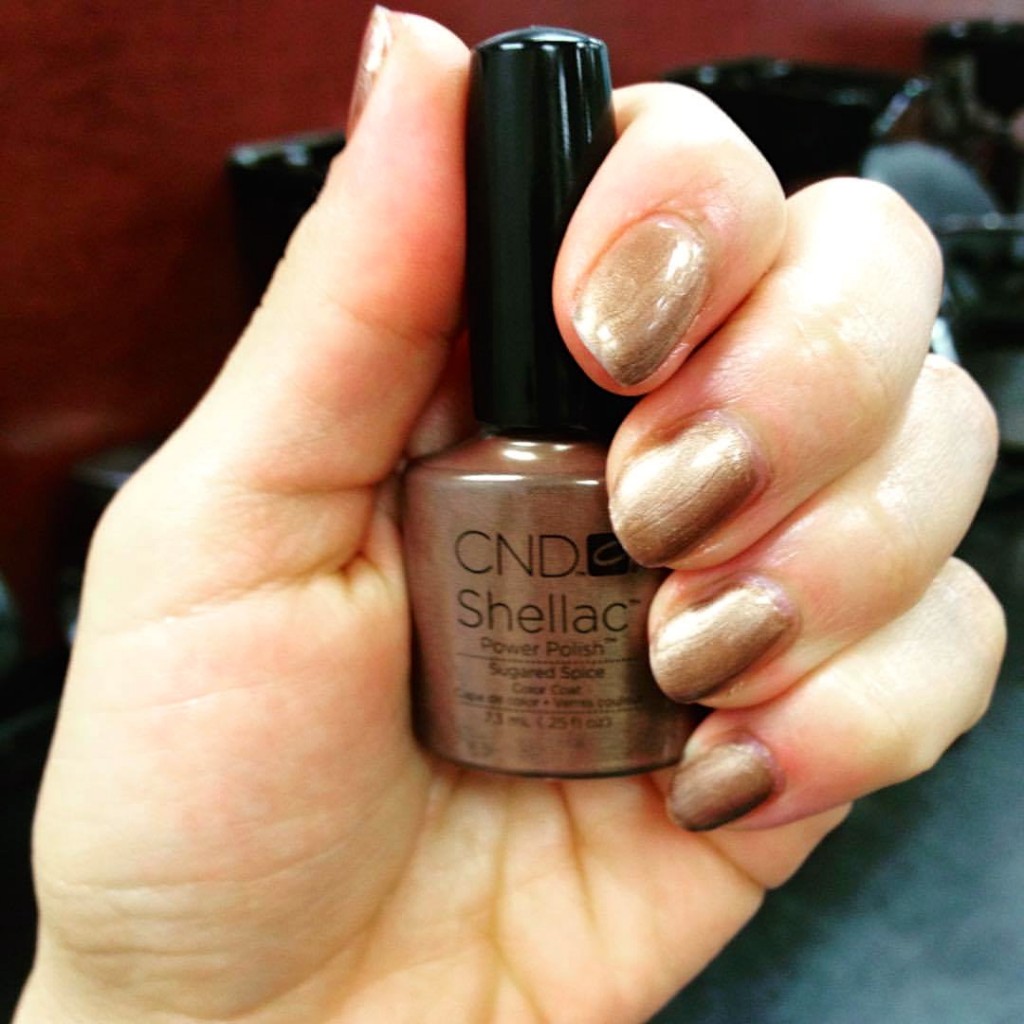 Shellac Sugared Spice gel nail polish – on the day it was applied.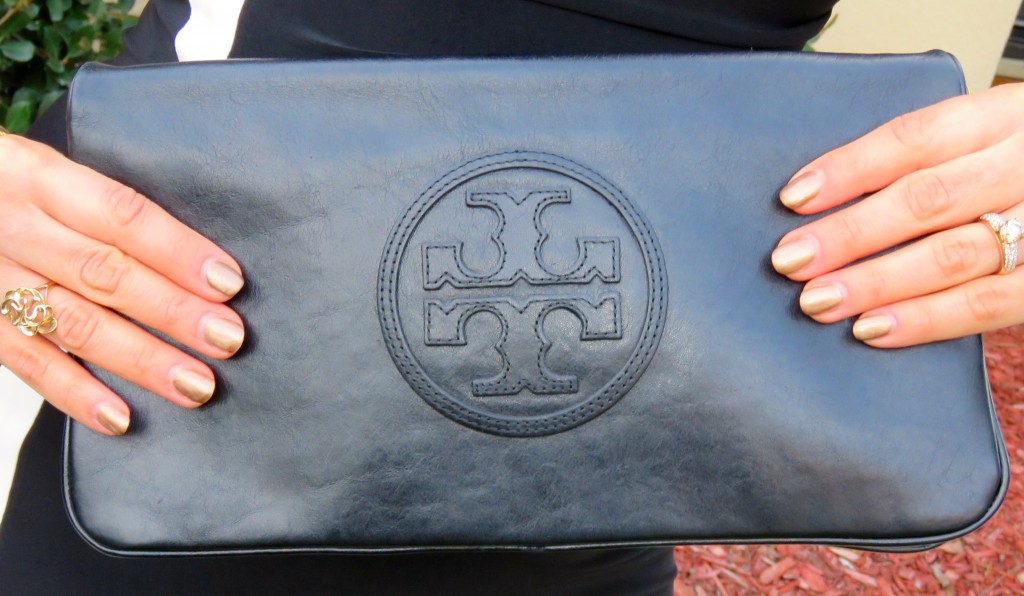 This tone of nail polish looks good with dark accessories or light one's.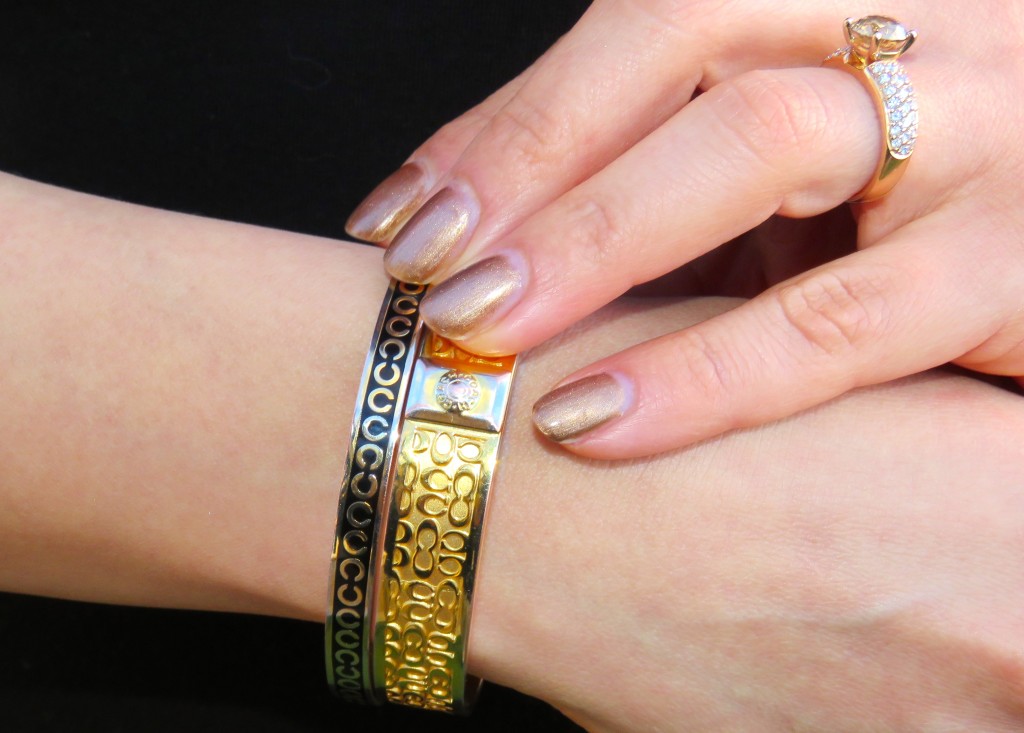 With gold toned jewelry. Picture taken nine days after polish was applied, polish is still intact and shiny, without any chips, the only thing you can start to see is a little of my natural nail growth by the cuticle.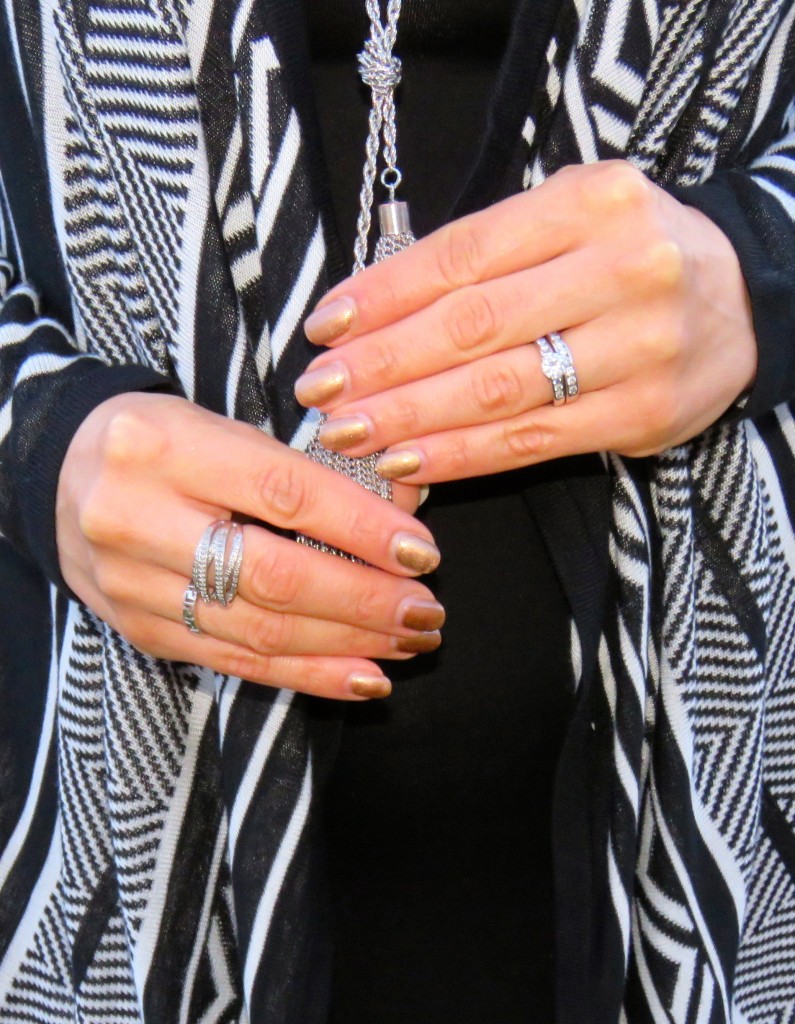 With silver and white gold jewelry.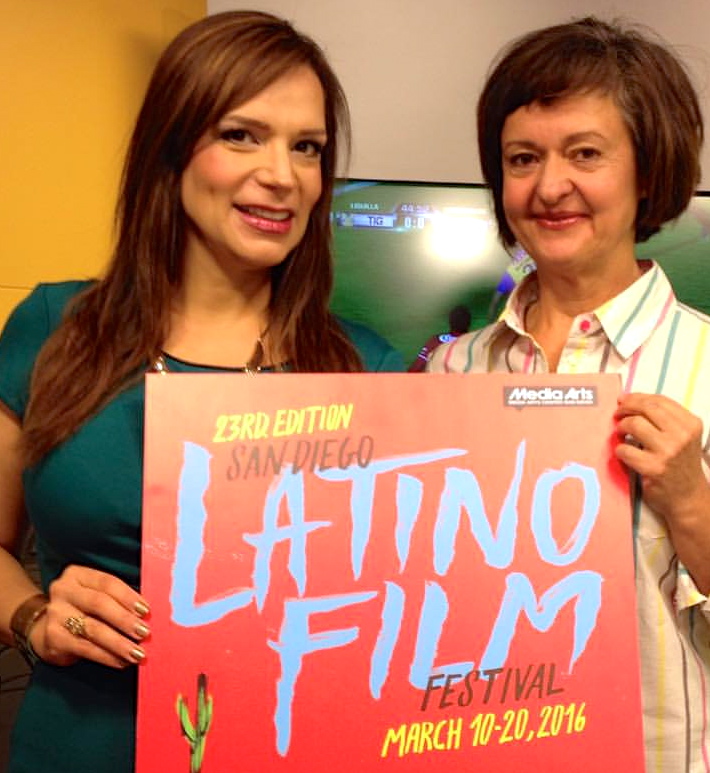 How the polish looks with a turquoise dress, gold accessories, & against a red backdrop (photo taken at Univision television studio, after a live interview I did on the Despierta San Diego morning show).
This post is NOT sponsored, I simply enjoy sharing tips and products I like and work well for (on) me, as well as fashion trends, with you.