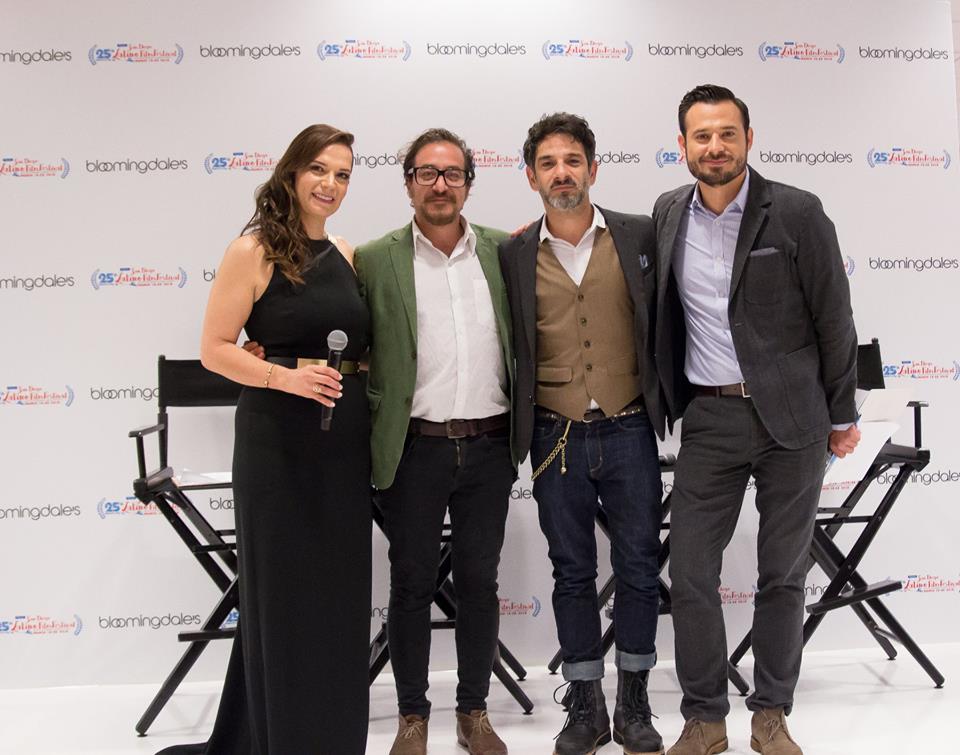 Photo by Amanda San Martin
This year, the San Diego Latino Film Festival celebrated its 25th Anniversary! This is very impressive! The Festival started as a student film festival and grew into what it is today, an eleven day film festival, with more than 160 films, 20,000 plus attendees, the Sabor Latino – Food, Beer & Wine Festival, plus lots of events, red carpets, parties, press conferences, and of course the participation of many filmmakers and celebrities! It has become one of the largest film festival's in the country! It is one of the largest Latino entertainment events in the nation! I have been hosting the Festival for four years. The first year, I hosted a few events, and then the second year I became the official Host and Ambassador for the Festival. Before hosting the Festival, I had been a media sponsor for about eight years through my job at ABC10 and Azteca San Diego, and a supporting partner for several years before that through my position as a Board Member and Chairwoman of the San Diego County Hispanic Chamber of Commerce. It has been a pleasure to see the Festival grow throughout the years. It is an honor to be the Host. It is always interesting to me how life leads one to certain paths and opportunities.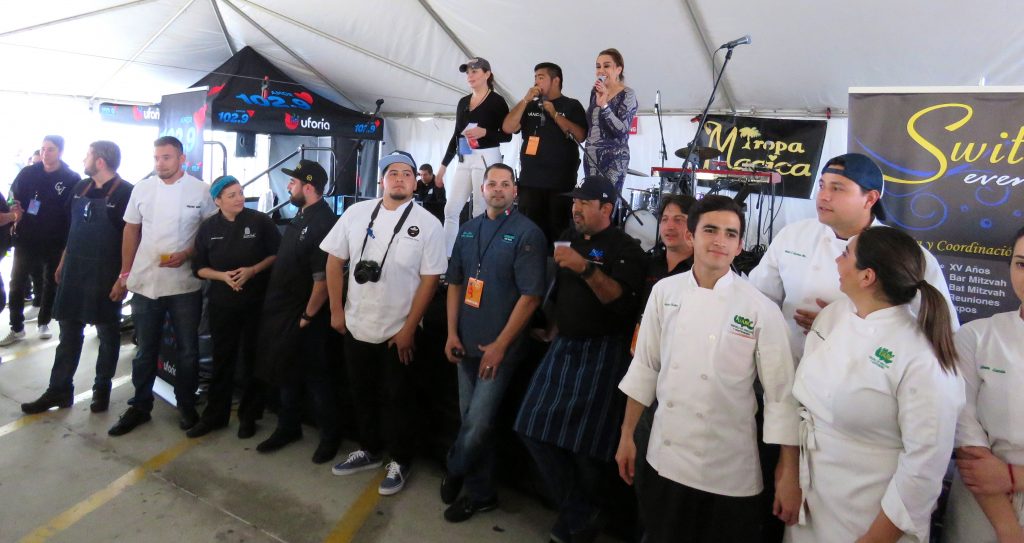 During the Festival, one day as I was driving to my hair and make-up appointment, I started to reflect on the success of the Festival and how it's grown. It is remarkable! The events the leadership has added and the fact that it is held at the largest shopping mall in San Diego, Fashion Valley (A Simon Mall). A mall with top designer stores and considered one of the best, if not the best, malls in San Diego County and Southern California. I thought of the amazing Awards Gala held at Music Box, a modern, top notch venue located downtown, with the ideal production equipment for the awards ceremony and the live music concert which was held afterwards. Scenes from the elegant Opening Night Reception and Press Conference hosted by Bloomingdale's flashed through my mind. Then, the flavors of the tasty food offered at Sabor Latino by celebrity chefs, the flowers at Neiman Marcus' booth, the live music on stage, attendees dancing, people laughing, the Stella Artois VIP Lounge, the successful Silent Auction we held, handing out the complimentary Port of San Diego tote bags with an enclosed guide on what to see at San Diego's bayfront public art exhibits, and people smiling from being at a fun event, all of this as memories are being created.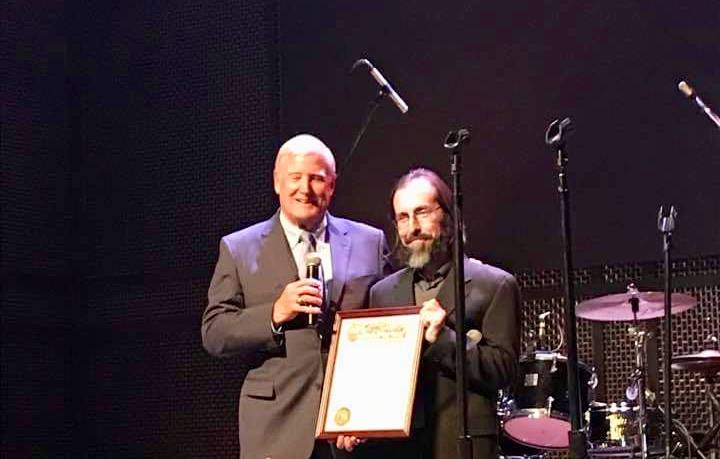 Photo by Laura Castañeda
It is amazing what Ethan Van Thillo, the Festival's Founder and Executive Director, and the committed staff accomplish every year. It is nice to be part of the team. I have worked with several great teams in the past, but this team is so loyal and kind. Above everything else, this team is committed to the Festival, to seeing it be successful, and even in the most stressful moments, we are all respectful towards each other. We all took on more responsibilities, slept few hours during the months leading to the Festival, not to speak of the few hours of sleep we got during the eleven days of the Festival. The days were long and the list of things which needed to be done was long, there were unexpected changes or situations to deal with almost every day, but it was only for eleven days. Eleven days of seeing people arrive at the Festival's films and events with a smile, excitement and anticipation, and leave happy! I must thank the leadership staff, Rosana, Juan, and Moises. I know there are other staff members and board members, but these were the three folks I worked with closely and saw there everyday, leaving late, after the last film was running. Special thanks to Pilar Kuri, of Global Concepts, a pro at event production and sponsorship management! She is the person who brought me into the Festival as host. More importantly, she has become a good personal friend and this is priceless to me! I joke with Pilar that I go through "Pili withdrawal" after the Festival because she is the person I work the closest with and we speak several times a days during the weeks prior to and during the Festival. There's also the behind the scenes staff, such as videographer Ryan Kuratomi, and handling the accounting is Amanda Barcena. The Festival brings on a group of consultants, all experts in their fields, Saul Silva, Laura Castañeda, Livier Solorzano, Andy Gonzalez, Larissa Vega, and Daniela Porter. Two special people help capture special moments during the Festival, our photographers, Amanda San Martin and Jose Islas. To the volunteers of the Silent Auction, many thanks, Deseree Darby, Lorena Moore, Lola Raggio, and Allison Lambert! It was a pleasure, to have the opportunity to co-host with Abelardo Rodriguez again and to co-emcee with Telemundo's Guadalupe Venegas, Univision Radio's Mery Lopez Gallo, Radio Latina's Gaby Casas, Univision's Carlos Gonzalez and Diane Perez, and Diego FM's Evi Gonzalez. Working with Brazilian beauty, Christine Portella (from Brazil Carnival) is always fun! She made a Gala attendee super happy when she announced she was the raffle winner of a trip to Brazil (how awesome is that!)! Sabor Latino would not have been the same without the expertise of Chef Mario Medina, and the Gala at Music Box was a success thanks to the support of Rene Reynoso. I can't thank my hair and make-up team enough for getting me ready to host the events! The two star volunteers, Araceli Nuñez and Anamaria de la Torre, which have been helping out at events for several years! Thank you Emmy Henric, from Emmy MakeUp Academy, and to the make-up artists I got to know and become fond of in just a few days, Eva Becerril and Sarai Gomez. To the kind hearted Judith Hernandez, the talented makeup artist which did my make-up and hair last year, and has now become my friend, thank you for offering to do my hair and makeup this year! I appreciate the offer and may take you up on it for another event. To the stylists at Aveda Fashion Valley, thank you for my hair and makeup glam to host the press conference at Neiman Marcus! To all the media, reporters, djs, producers and videographers which helped sponsor and promote the Festival, many thanks! All of us form a team which is dedicated to the success of the Festival! I know there were many more staff members and volunteers, if I missed someone, please forgive me. As I am writing this post, I have gone back several times to add more names as people's faces cross my mind. I guess this is the danger of starting to thank people by name, you will probably forget someone.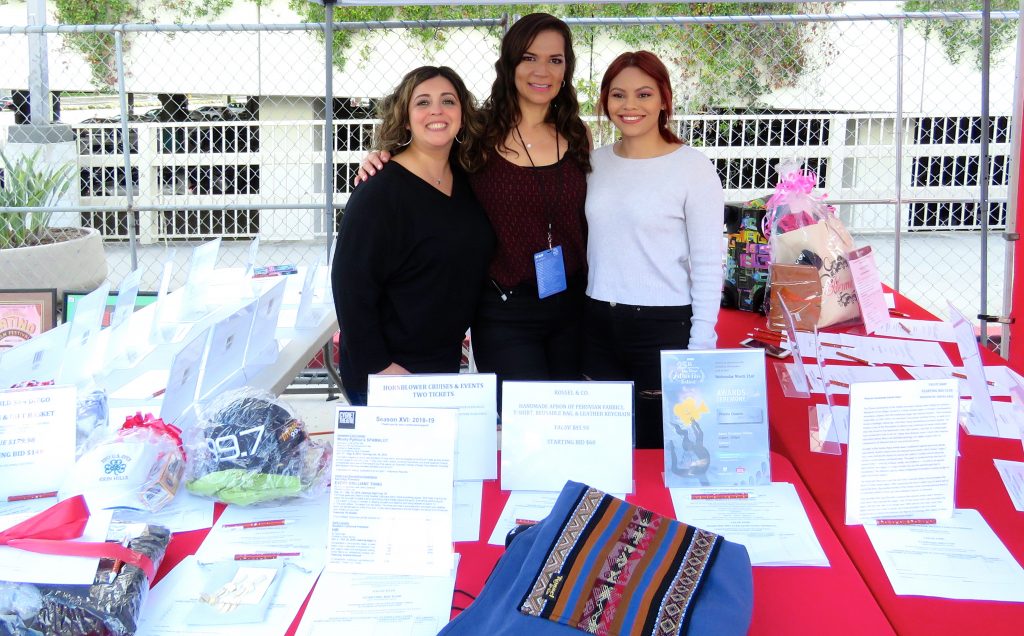 In addition to all the events and films, this year's Silent Auction was our largest and most successful! Thank you to each and every donor! We raised funds to benefit the Media Arts Center of San Diego's youth programs! What a great cause! I have seen the difference these youth programs have made in the students' lives!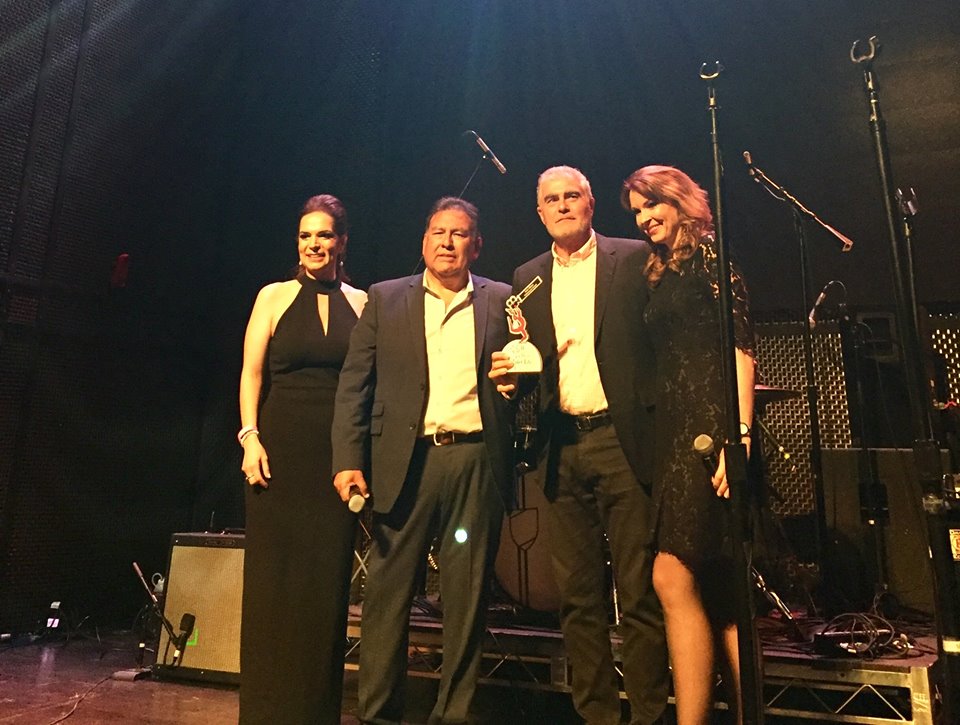 There are many good things about being the Festival's host, but as a blogger, it is hard to take pictures while I am emceeing events or moderating press conferences. This year, I took less pictures than in any previous year since I've been hosting. The Festival had more events, and the Silent Auction was larger, so I was busier than ever before. Plus, during the few minutes of down time I had between events, I wanted to enjoy the Festival, chat with my media friends, staff, and attendees, to live in the moment and try to take it all in, instead of continuing to move around to take pictures. Below, I share some of the pictures I took, some with my camera, others with my I-Phone, as well as the Thank You recap Video produced by the Festival's staff. I'll also share a link below to the Festival's page, where you can see more pictures. You can go to my Facebook and Instagram pages to see more pictures as well.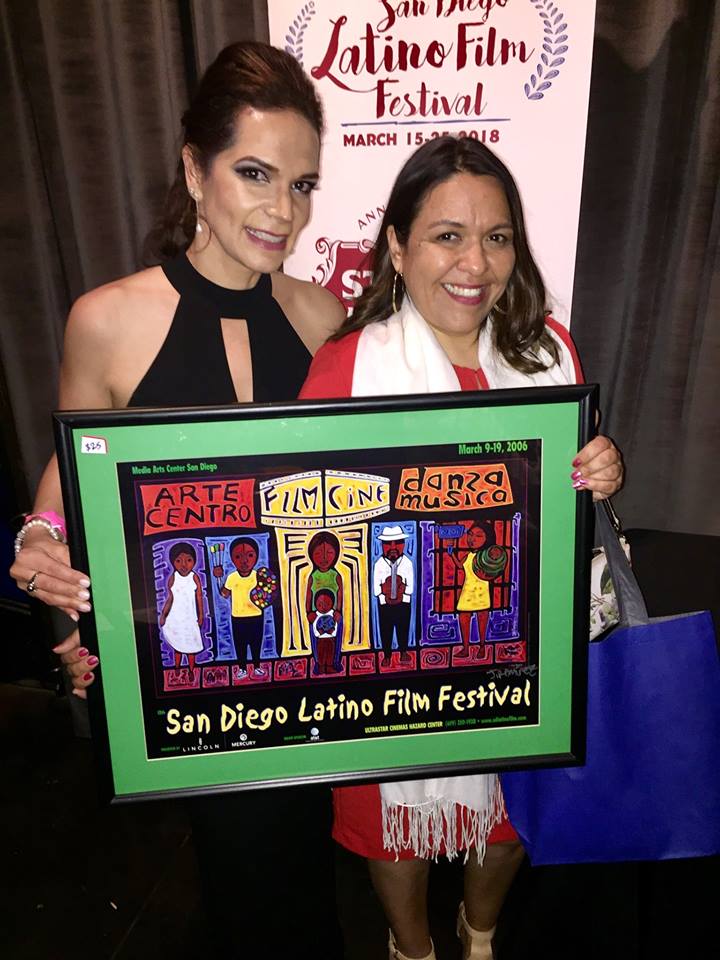 At the end of the day, it was fun to meet international celebrities and actors, some of which I grew up watching on novelas and movies, some which star in Netflix's hit series', it was nice to attend fancy events and enjoy the concerts, but the best memories for me are of those spent with the team! The many laughs we had, the late calls we had, the venting with each other, the arepas we ate at the end of Sabor Latino because the chef at the Argentenian booth was nice enough to make us some even though the event had ended, heading to a restaurant downtown at midnight after the Gala because we were so busy working that we didn't get to eat at the event. Being part of a successful event is gratifying, but the behind the scenes moments are what make it special for me. My favorite part is the relationships and friendships I have made, as well as meeting new people. The laughs we had, the memories we made, and knowing that our work not only entertained 20,000 or more people, we made a difference in the live's of others, in the lives of flimmakers and actors, we raised funds for youth programs, we showcased our beautiful Latino culture and art through it's cinematography, food, wine, beer, music, and dance! We gave Latino (and all) children and youth an opportunity to see that they too can be successful in the media and film industry. Overall, we made a difference in our community and that is what warms my heart the most!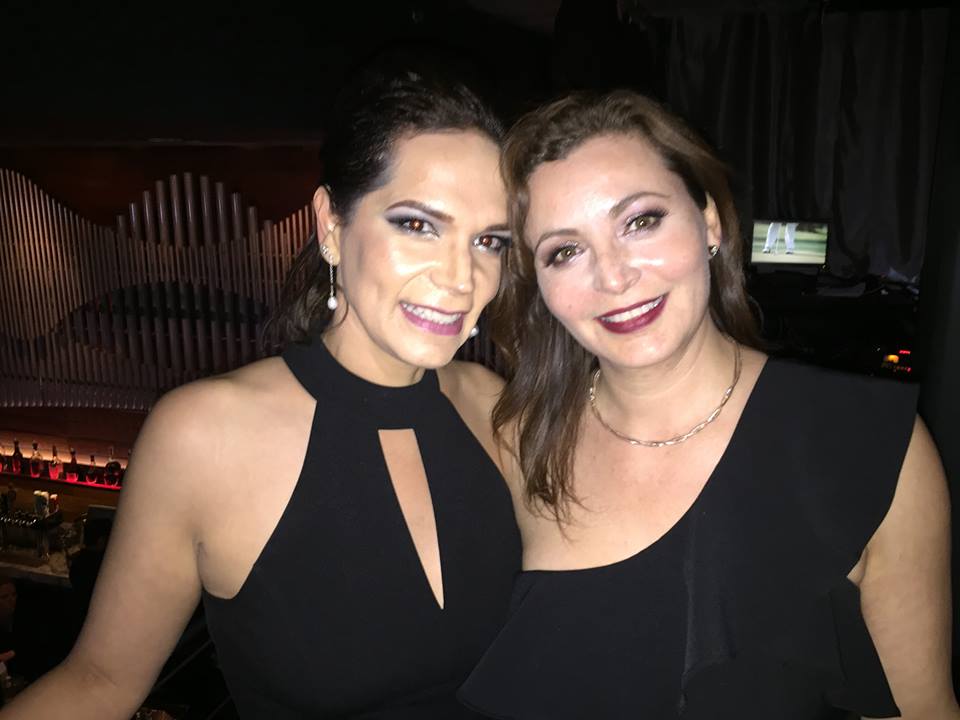 Thank you for reading my post! If you attended the Festival, thank you for your support! I hope you enjoyed it! If you like Latino and independent films, I invite you to visit the Media Arts Center San Diego's Digital Gym Cinema. The Cinema is located in North Park and shows films year-round, visit DigitalGym.org for more information and show times. I look forward to seeing you at events in the community and of course, at next year's San Diego Latino Film Festival!
Did you attend the San Diego Latino Film Festival this year or in the past? What was your favorite film or event?

Hugs,
Paola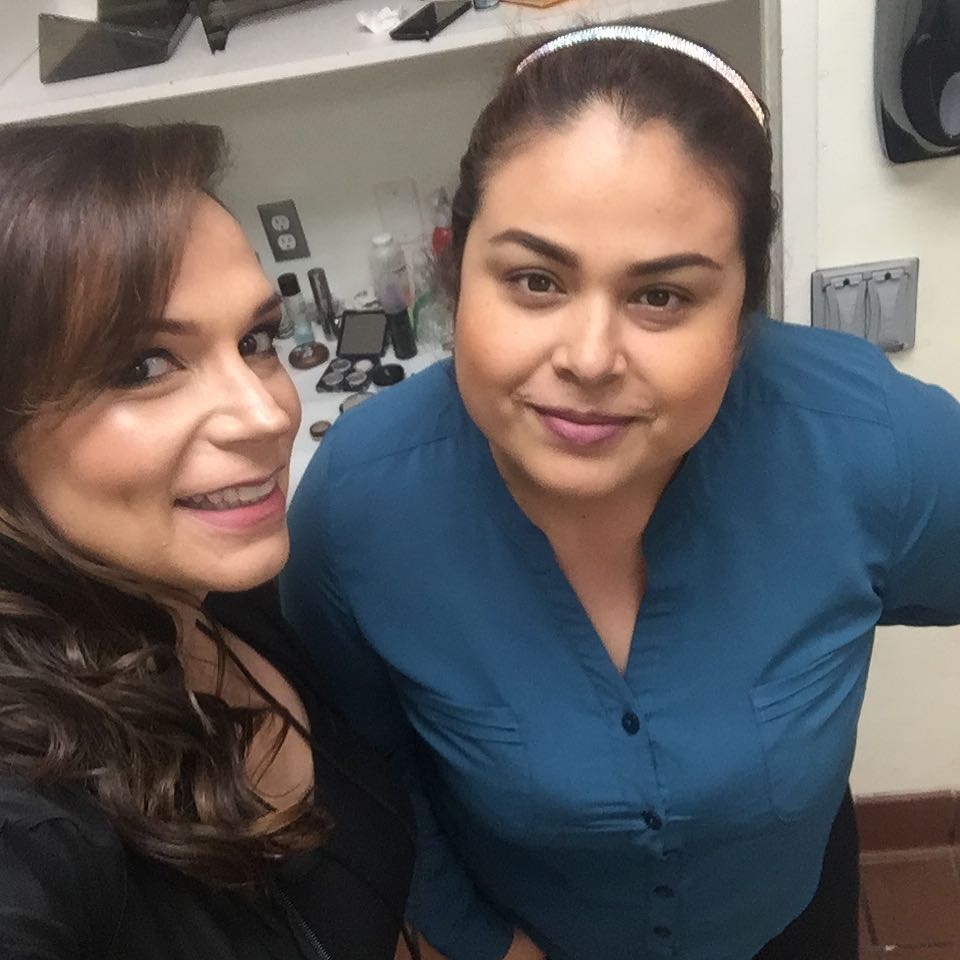 Makeup/Hair Emmy Make Up (Eva Becerril),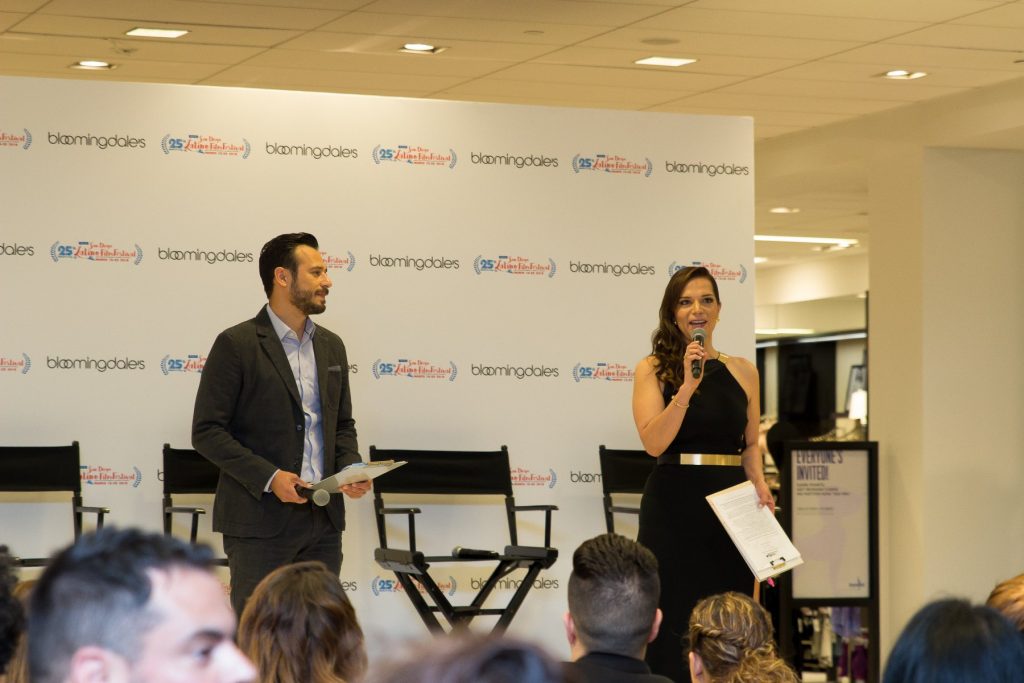 Photo by Amanda San Martin, Makeup/Hair Emmy Make Up (Eva Becerril), Dress Bloomingdale's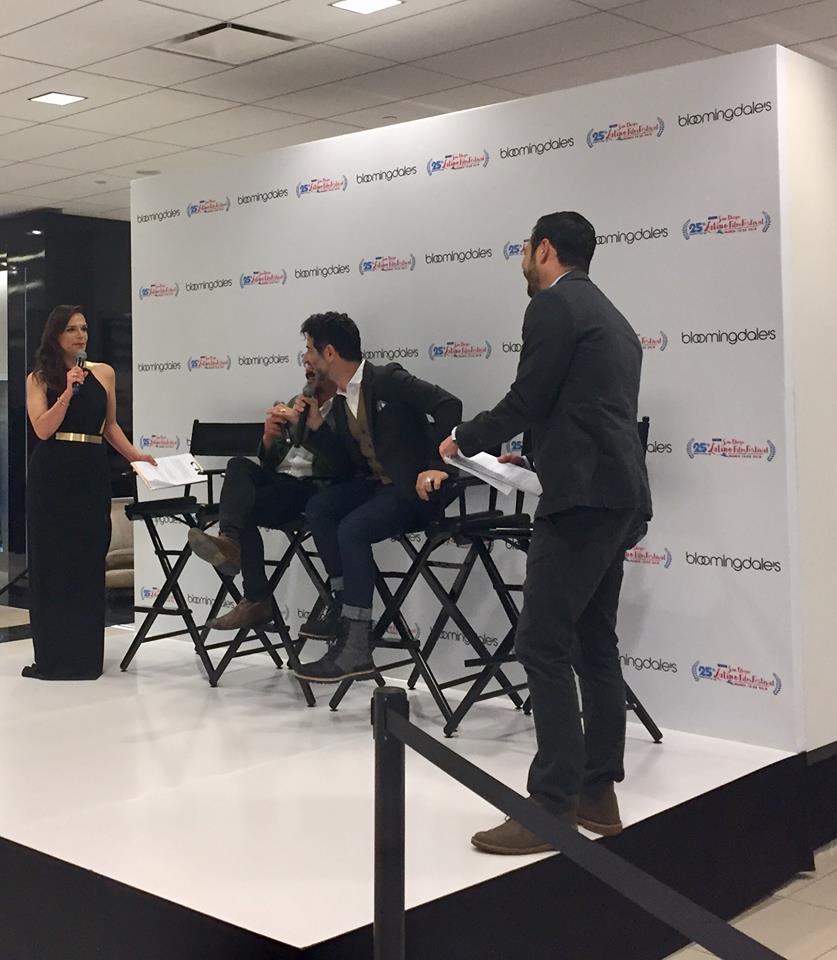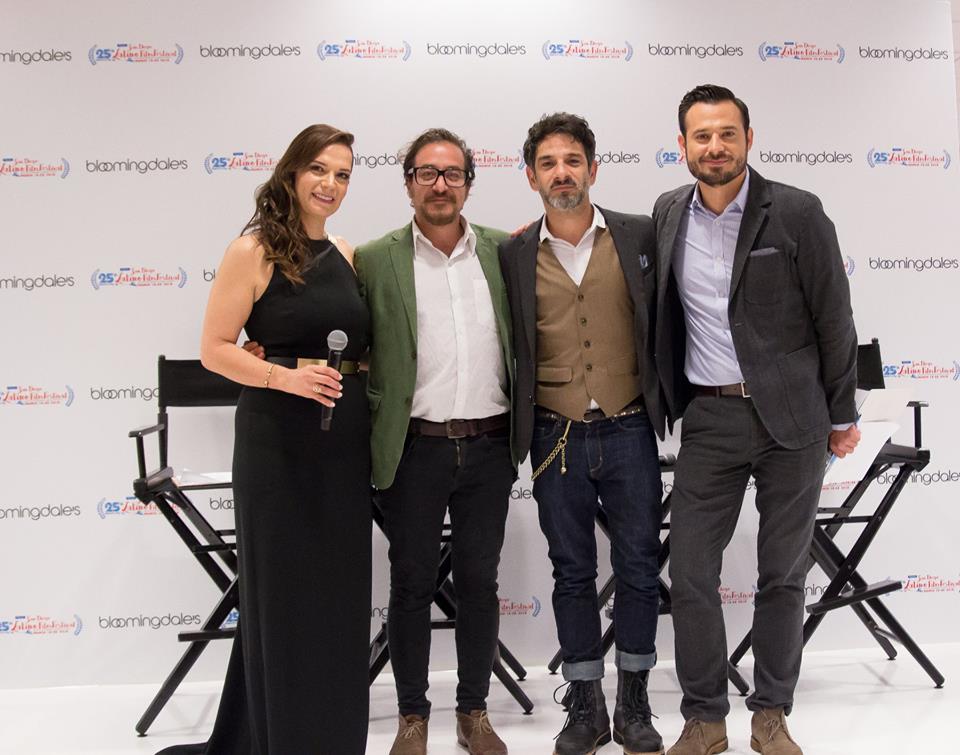 Photo by Amanda San Martin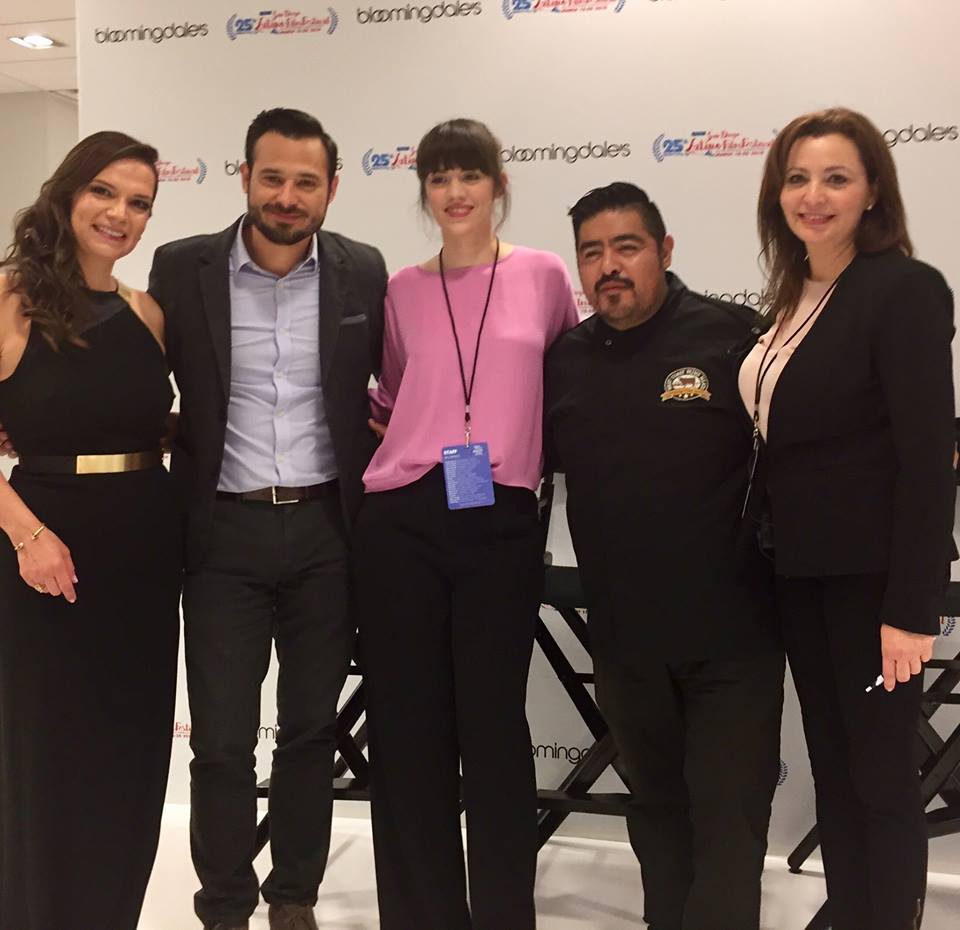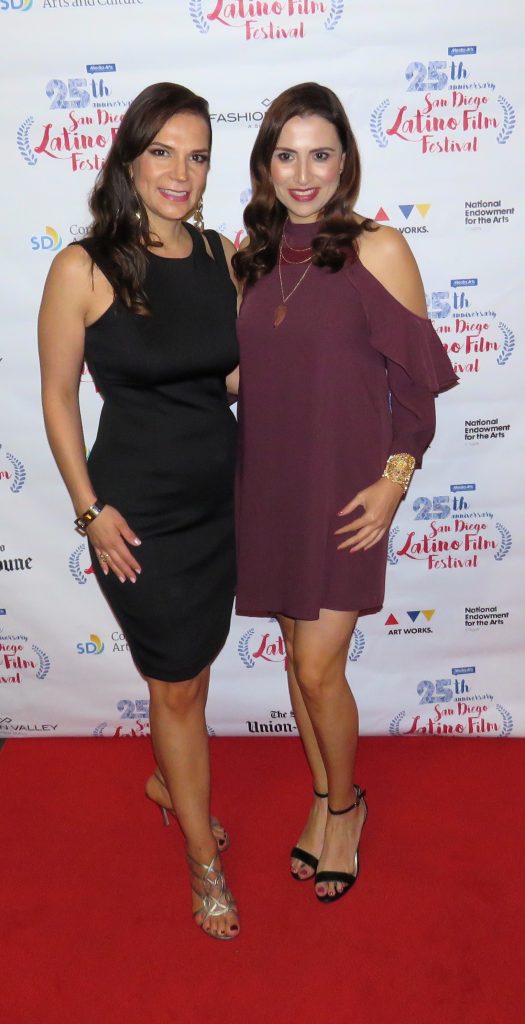 Makeup/Hair Emmy Make Up (Eva Becerril)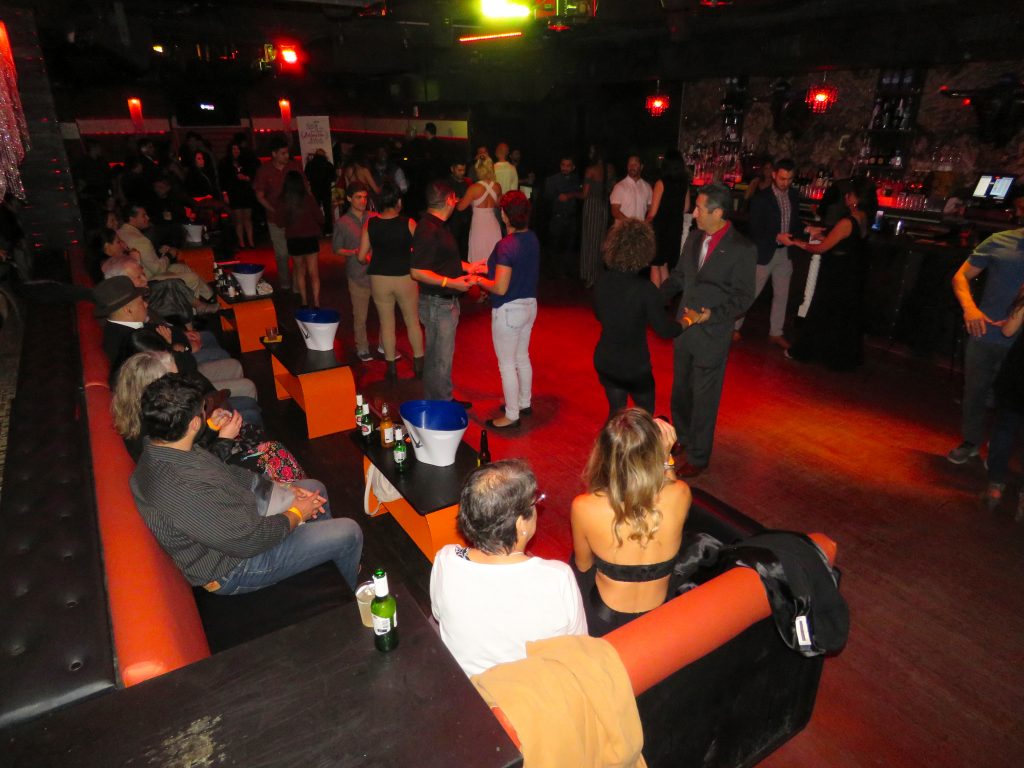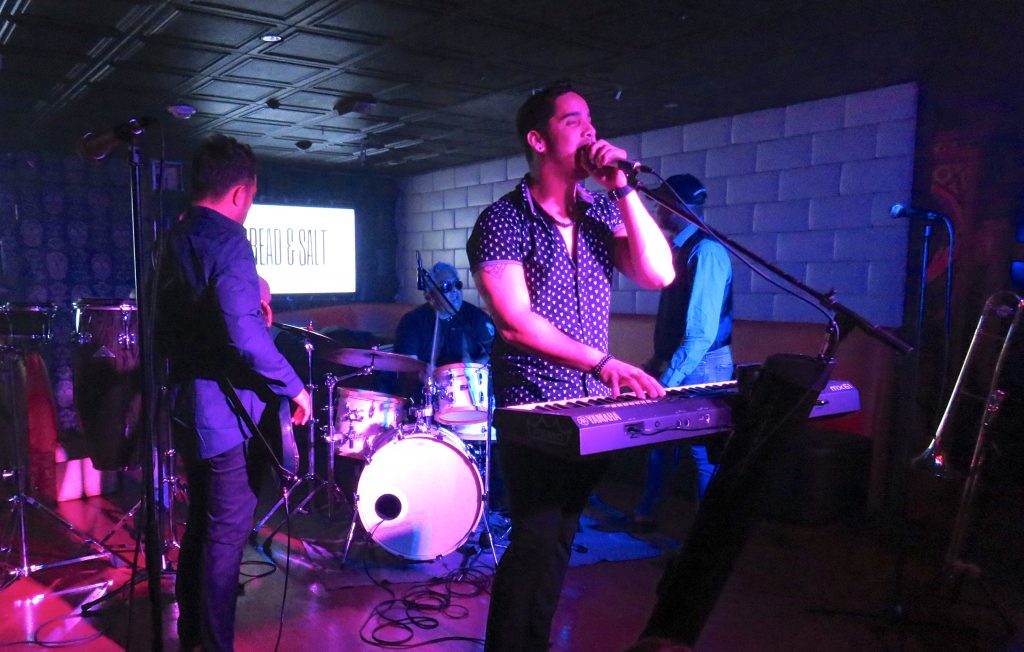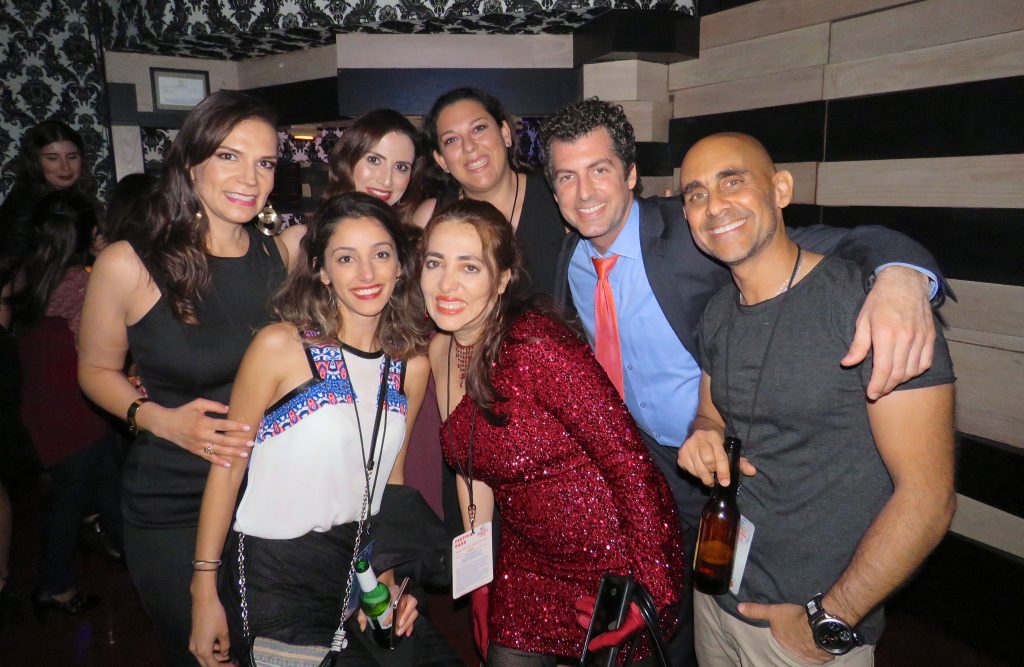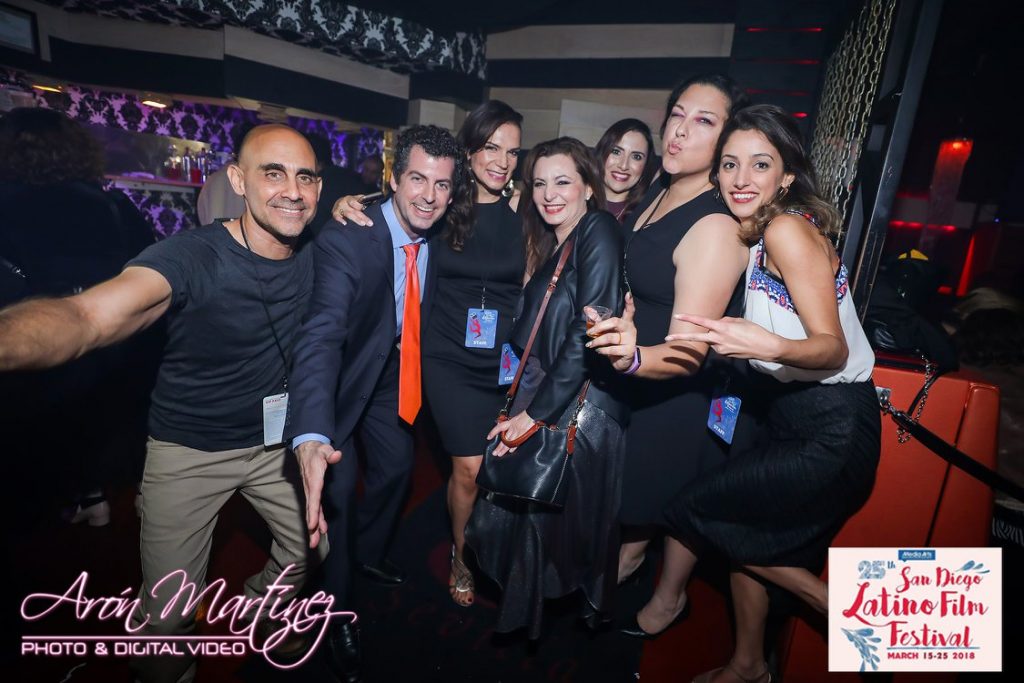 Photo by Aron Martinez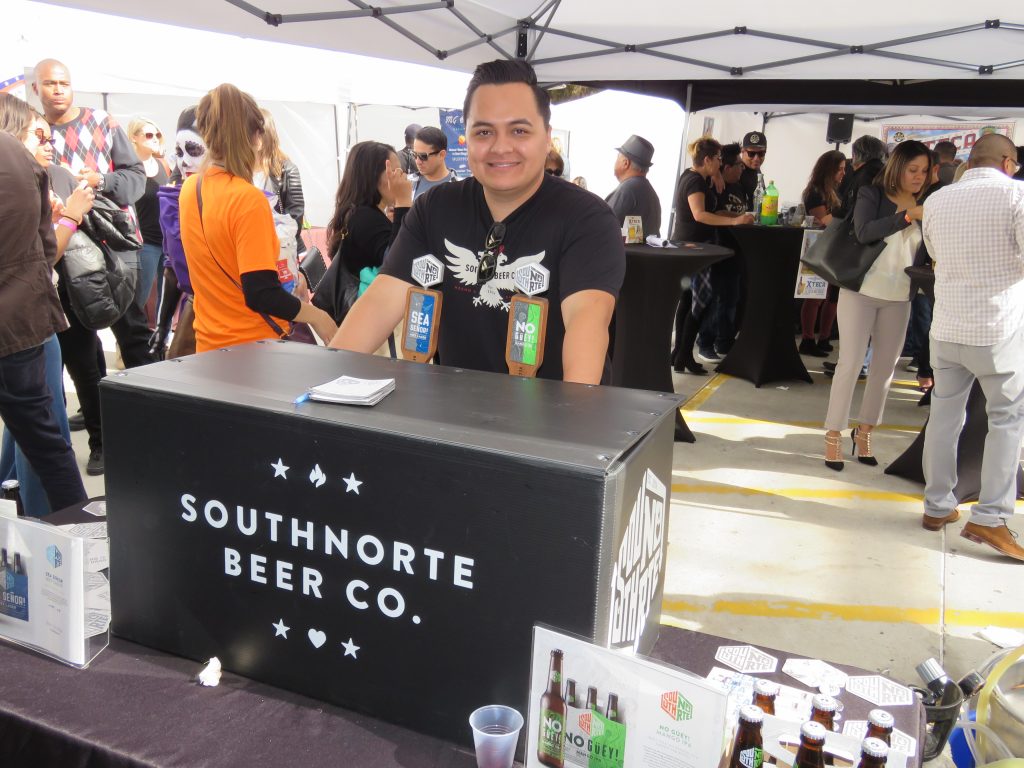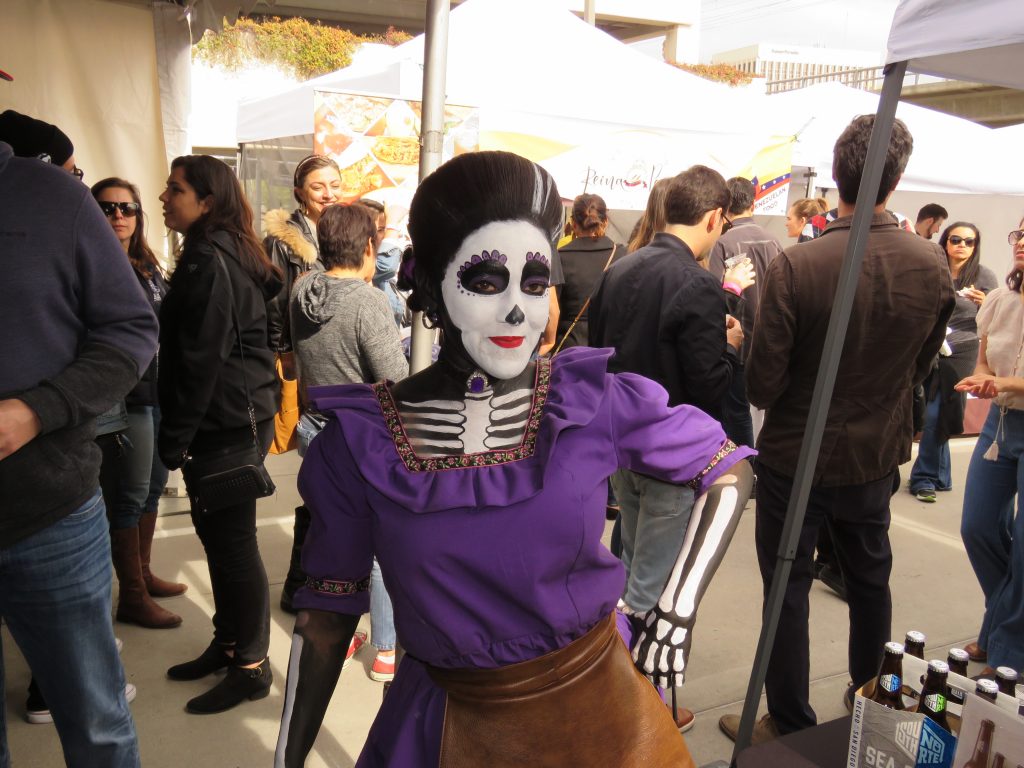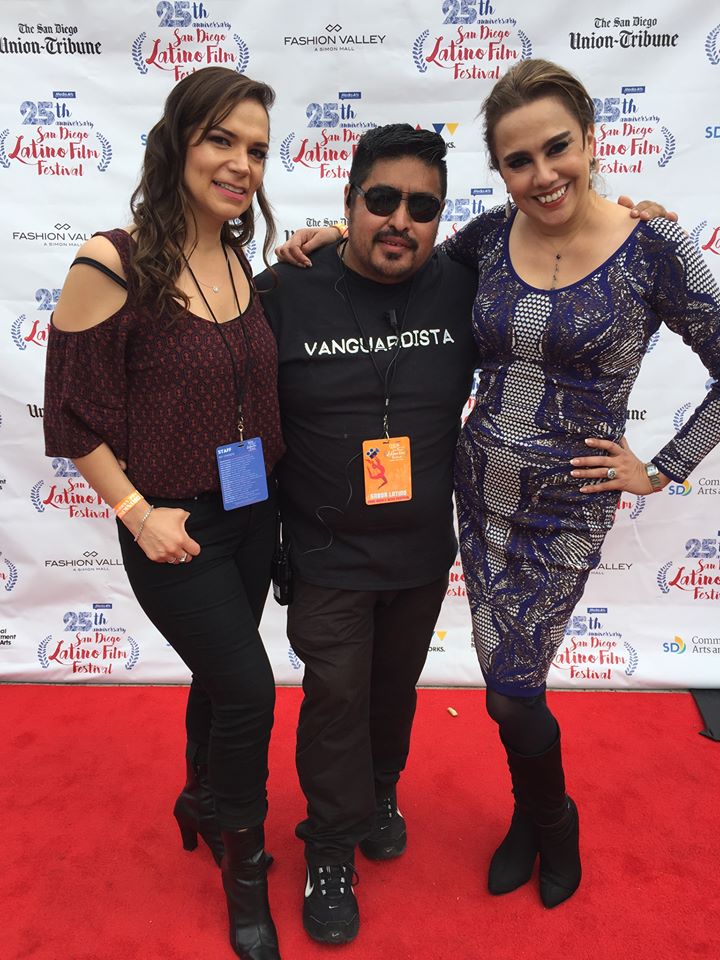 Makeup/Hair Emmy Make Up (Eva Becerril)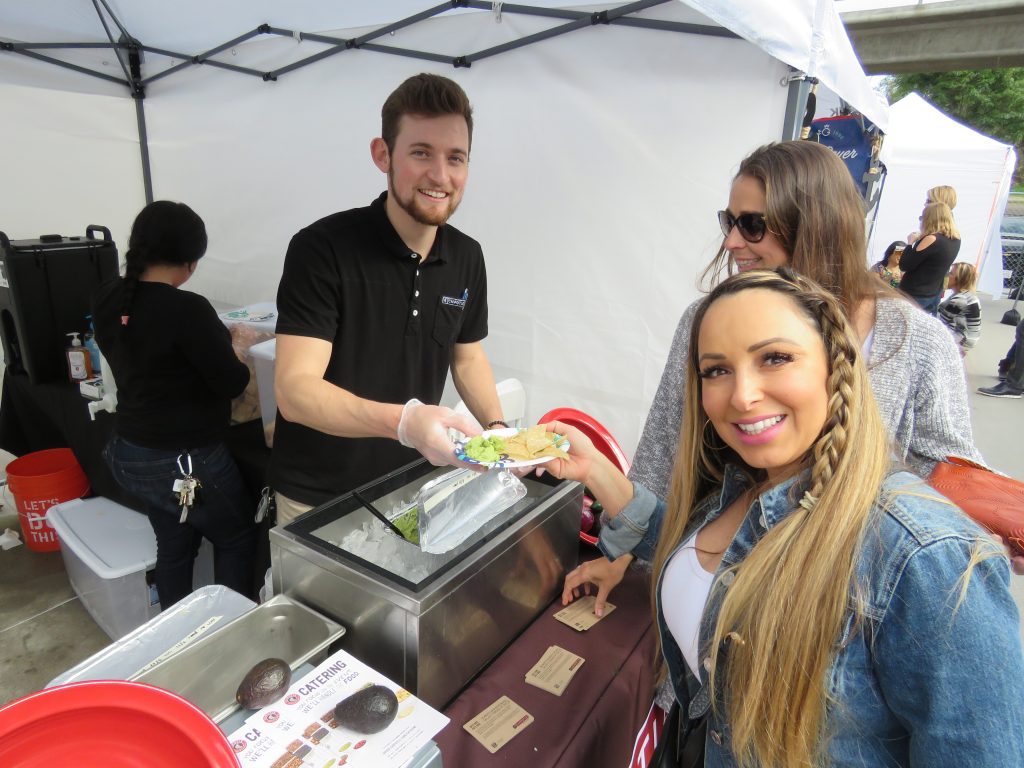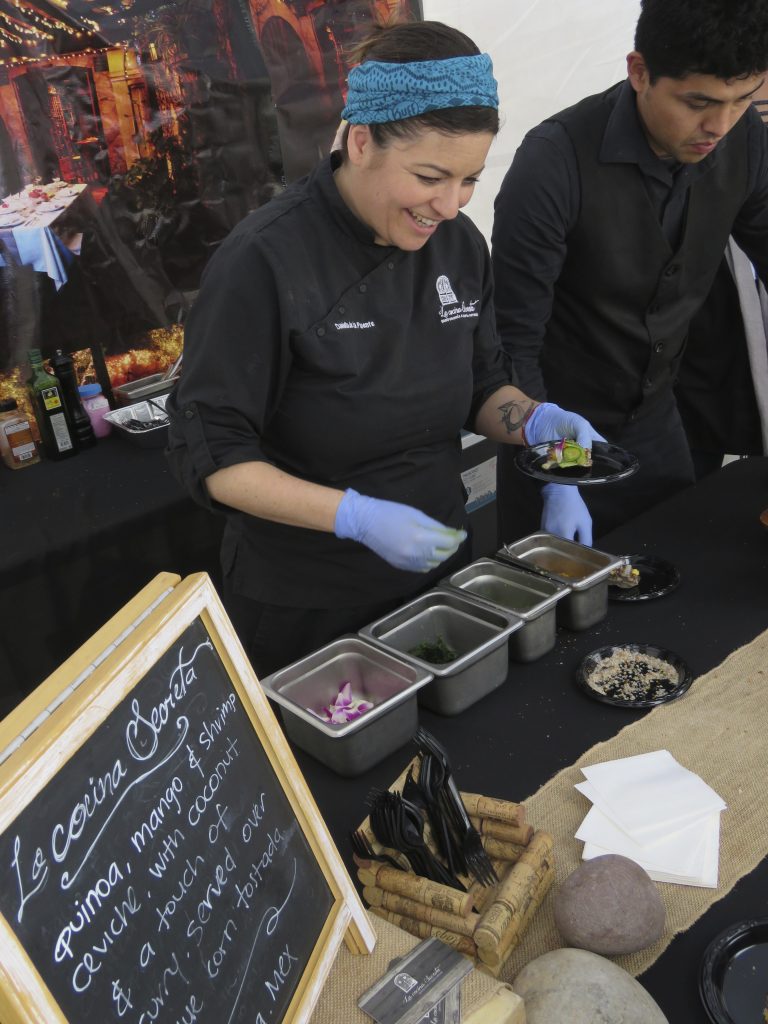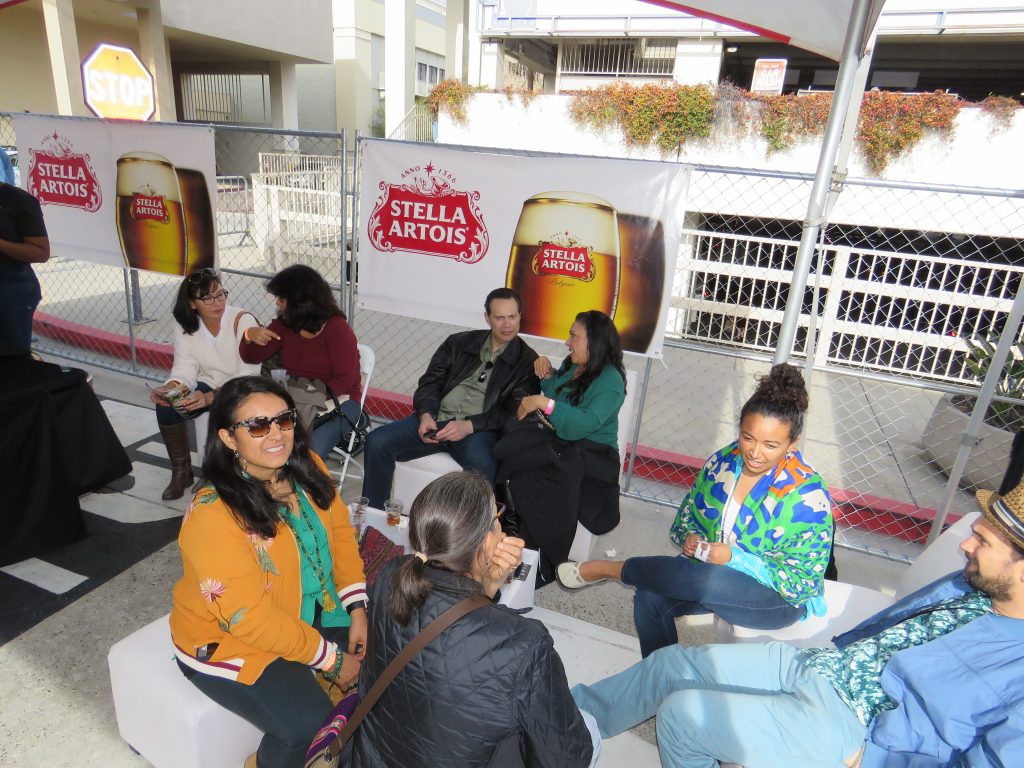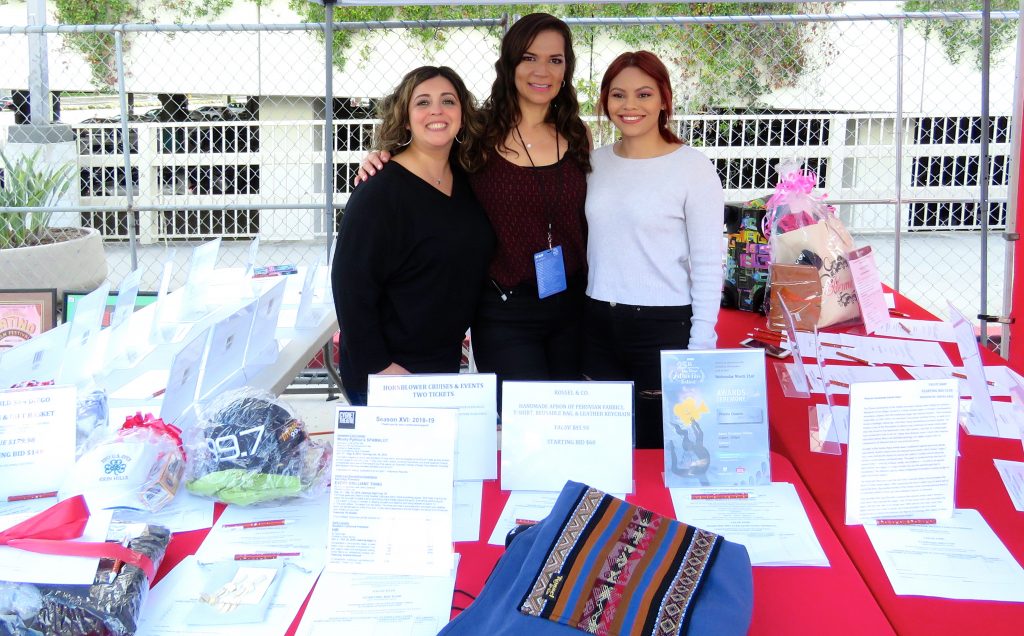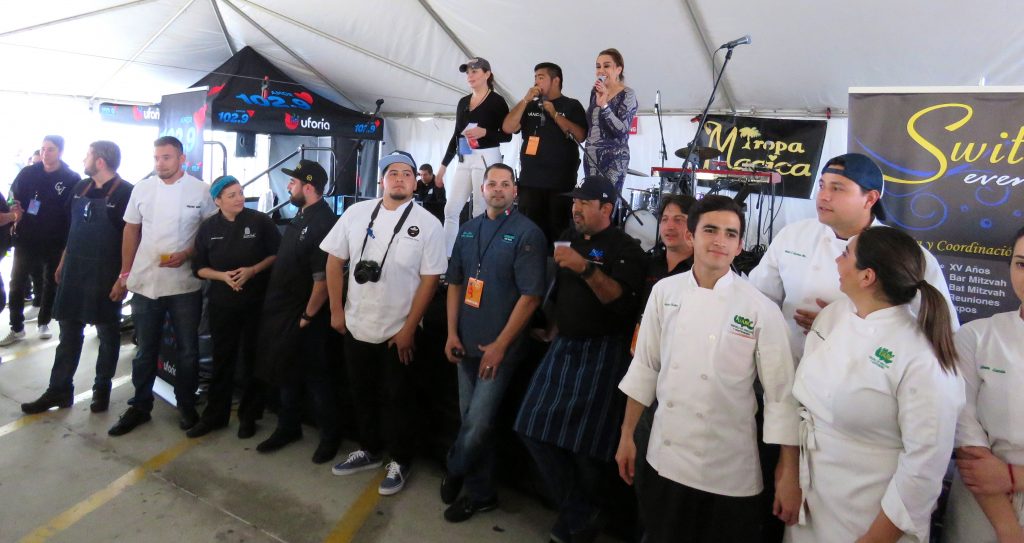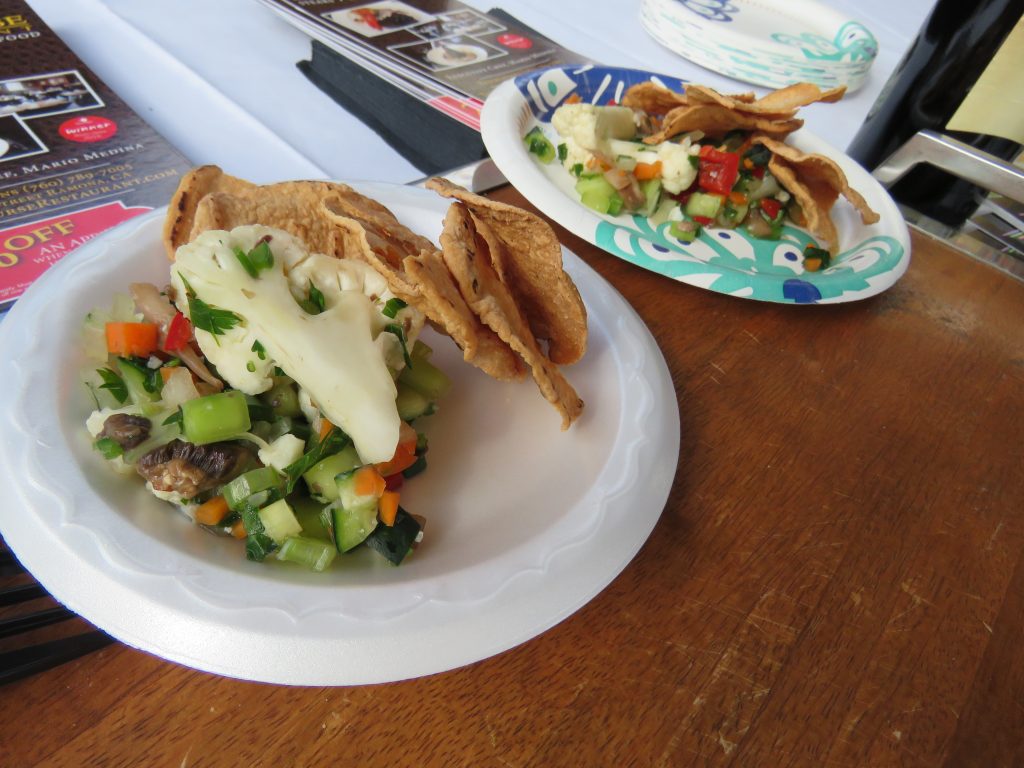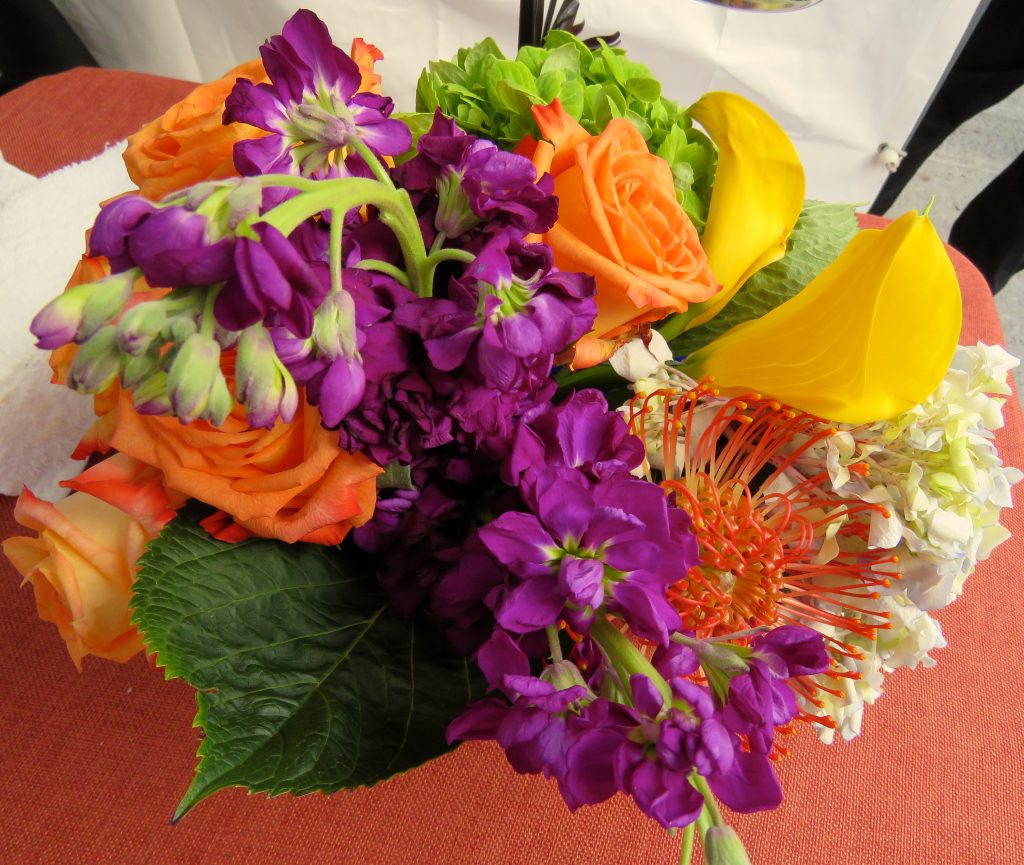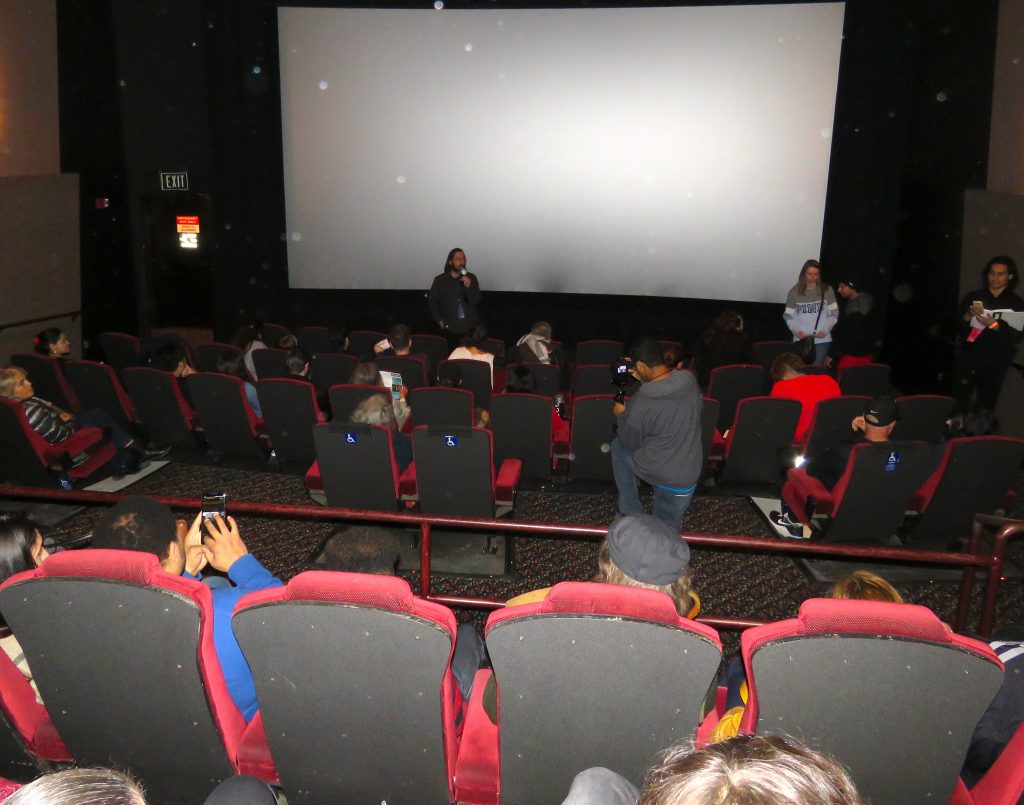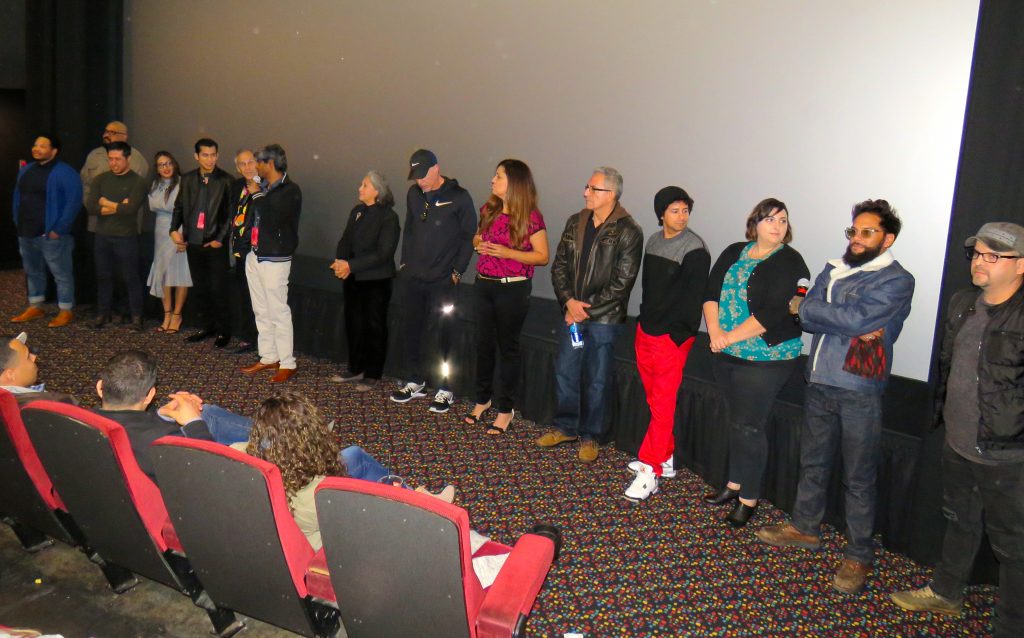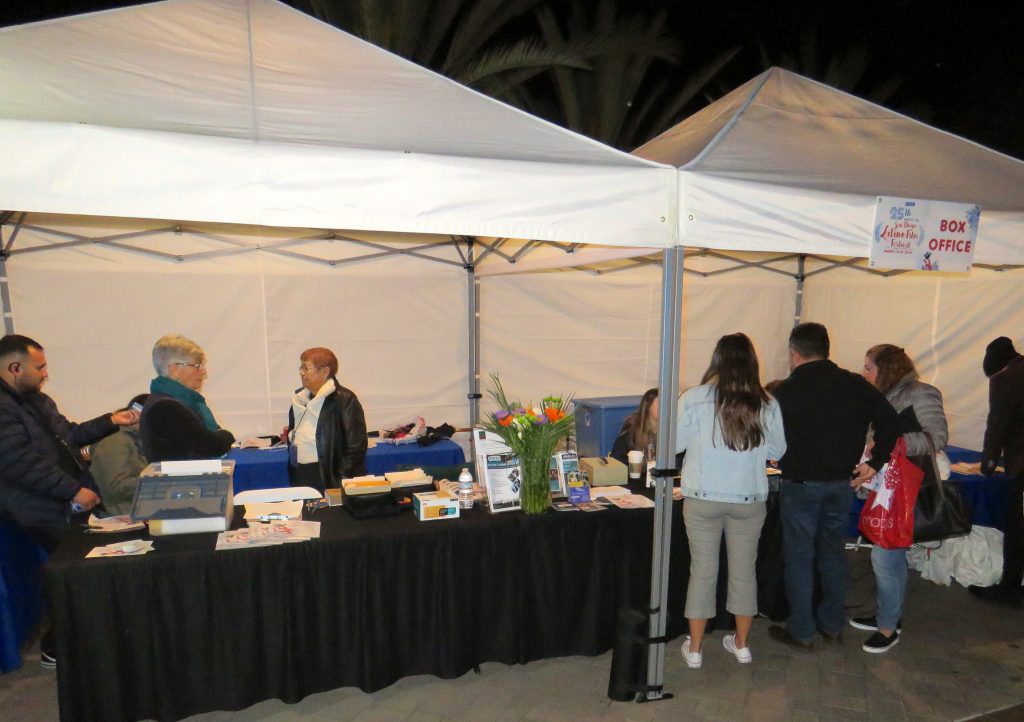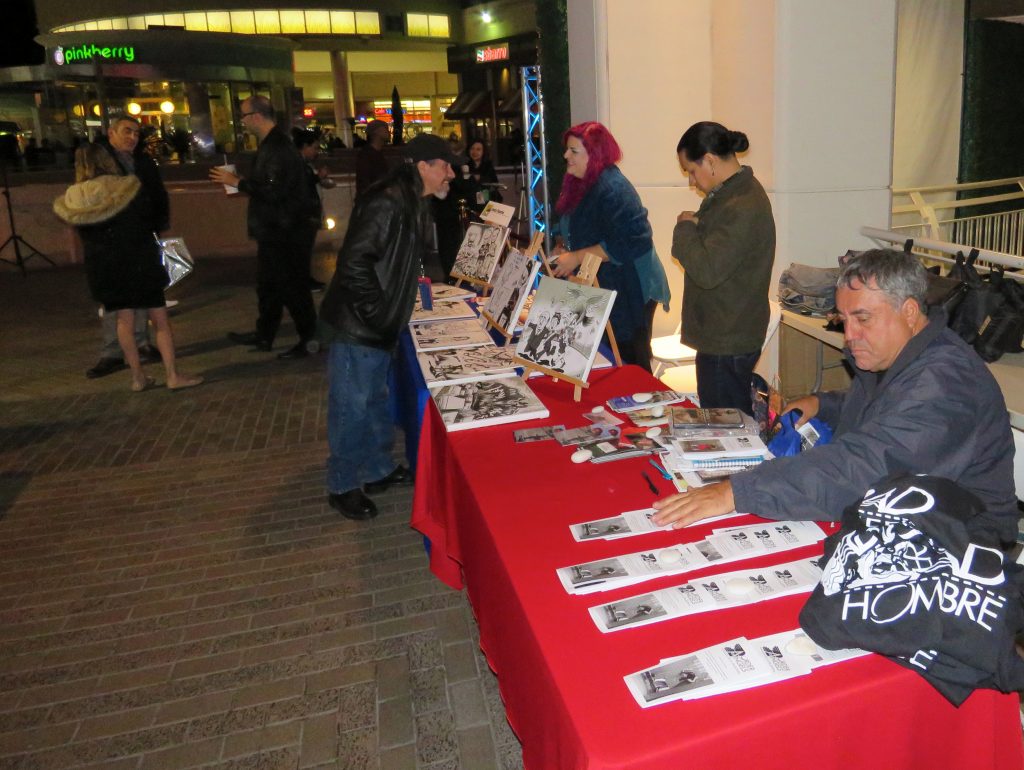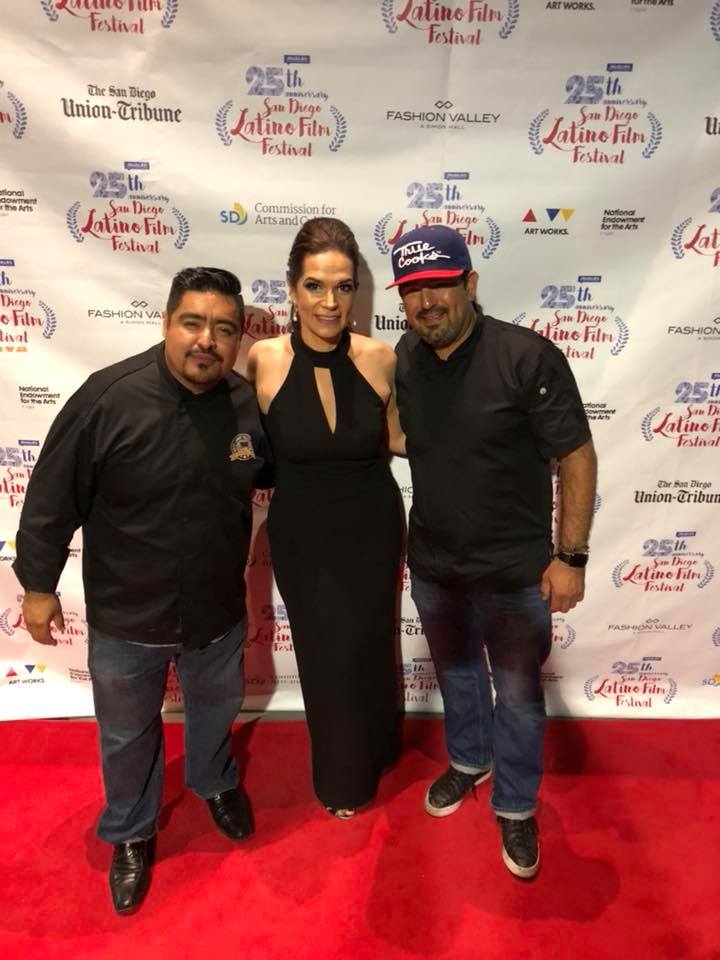 Makeup/Hair Emmy Make Up (Eva Becerril)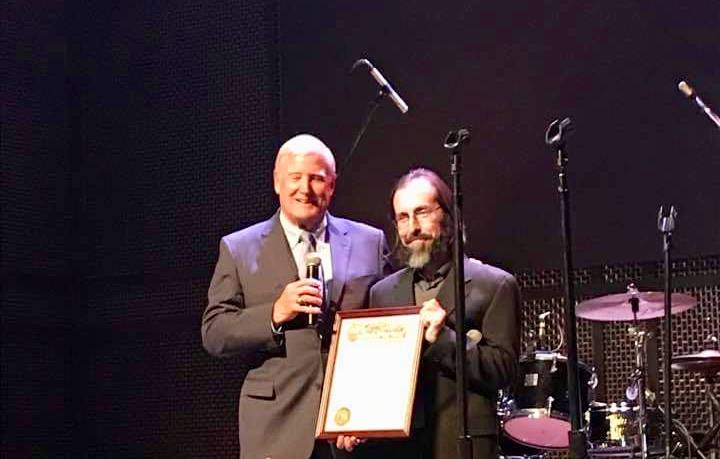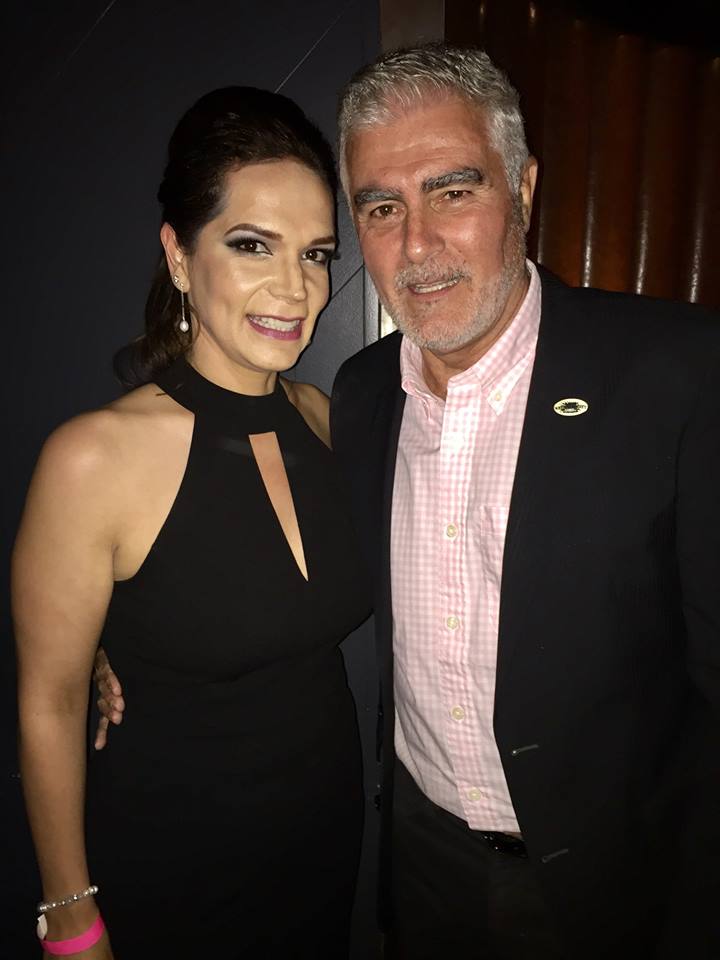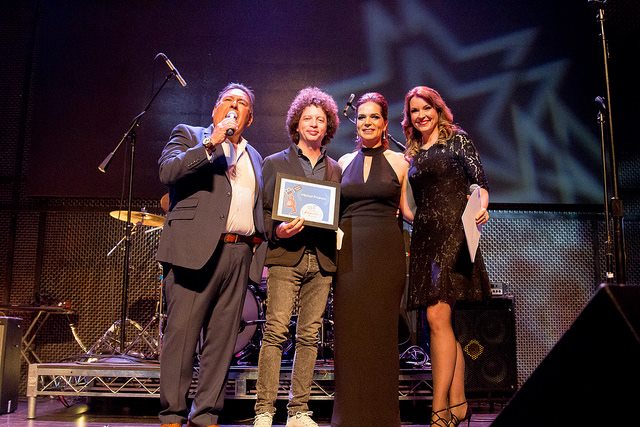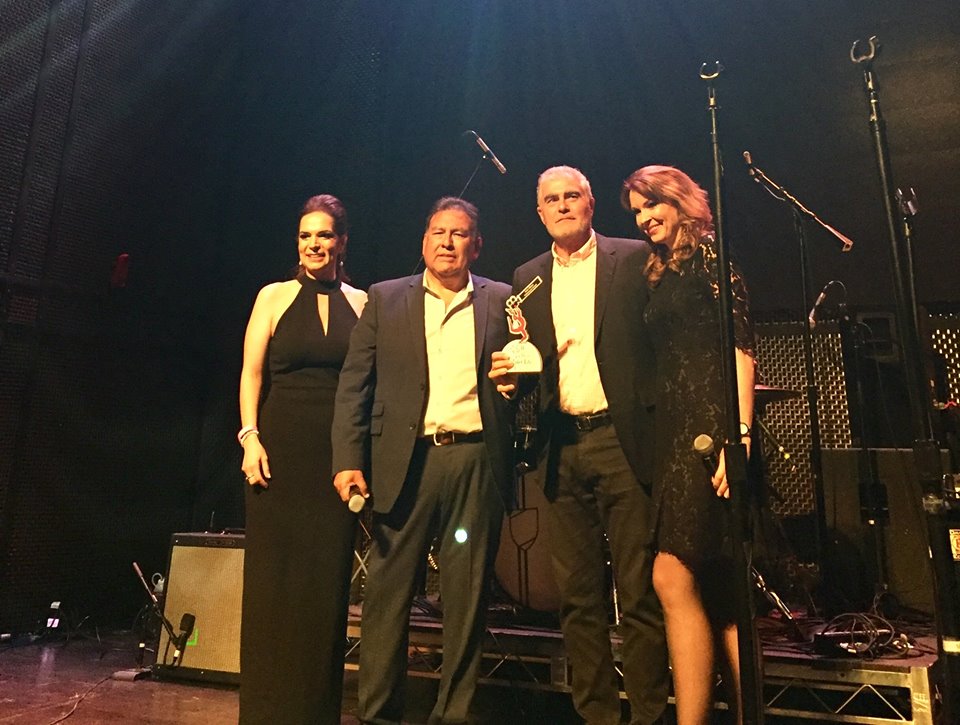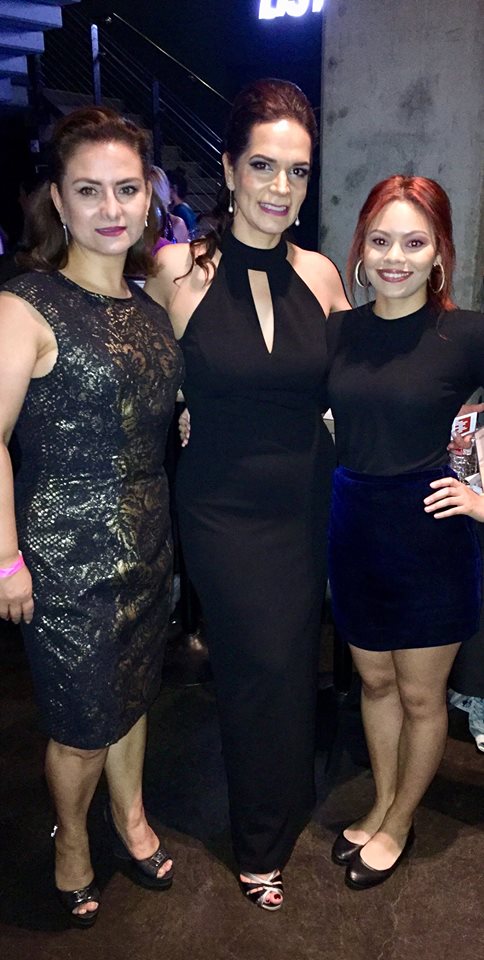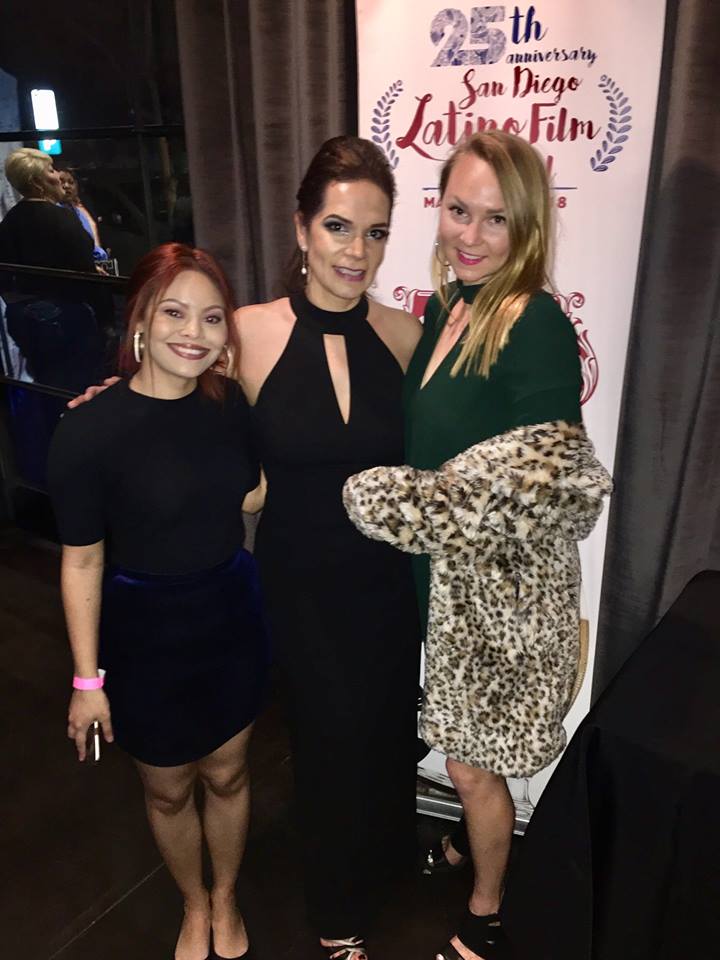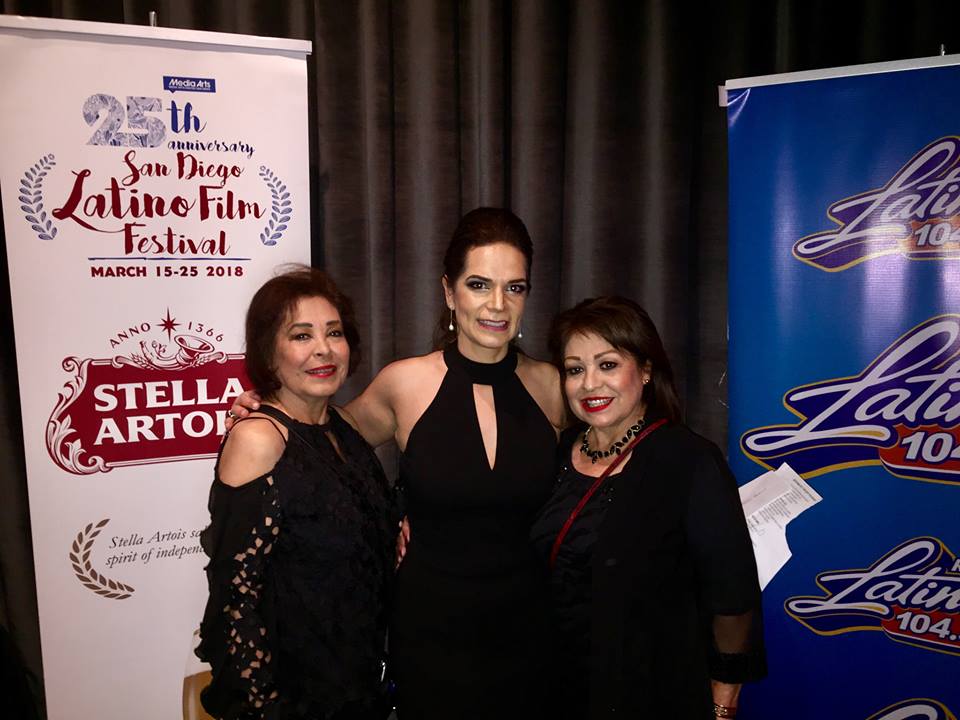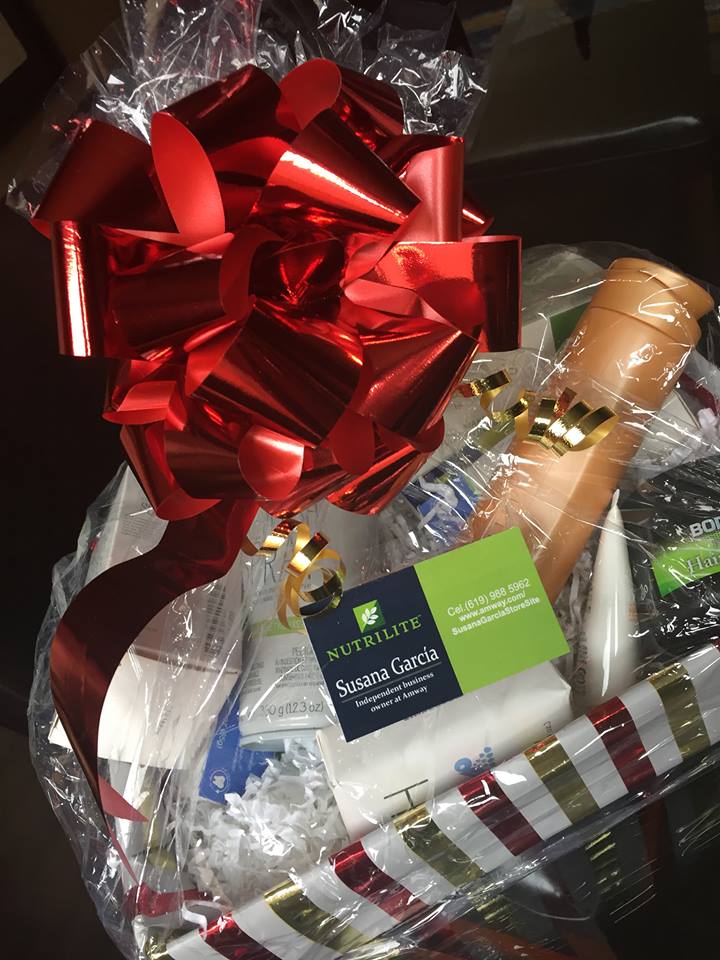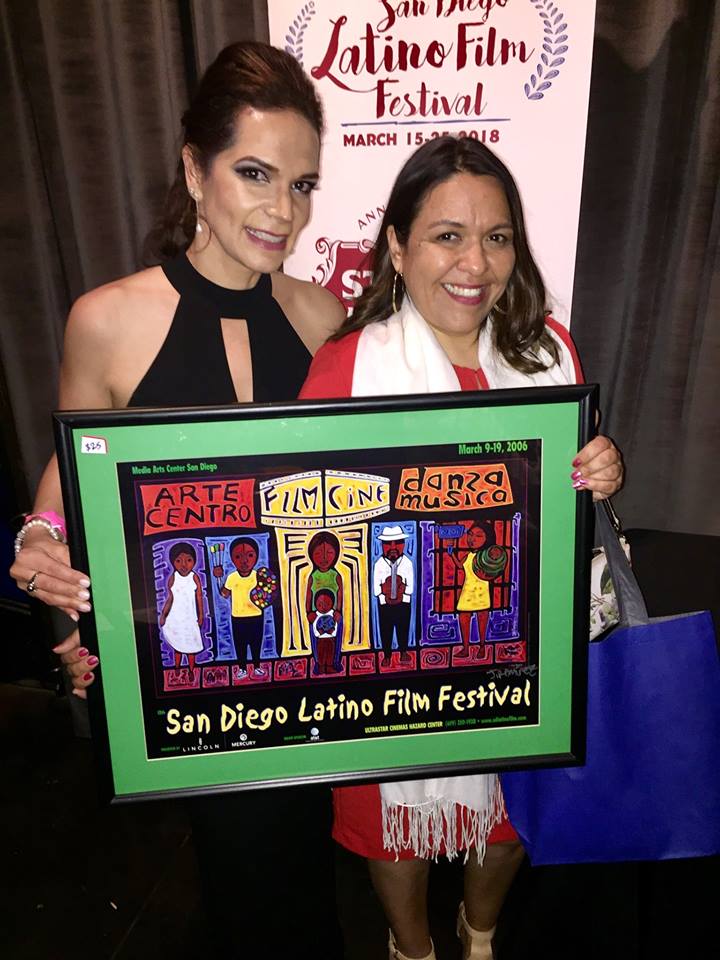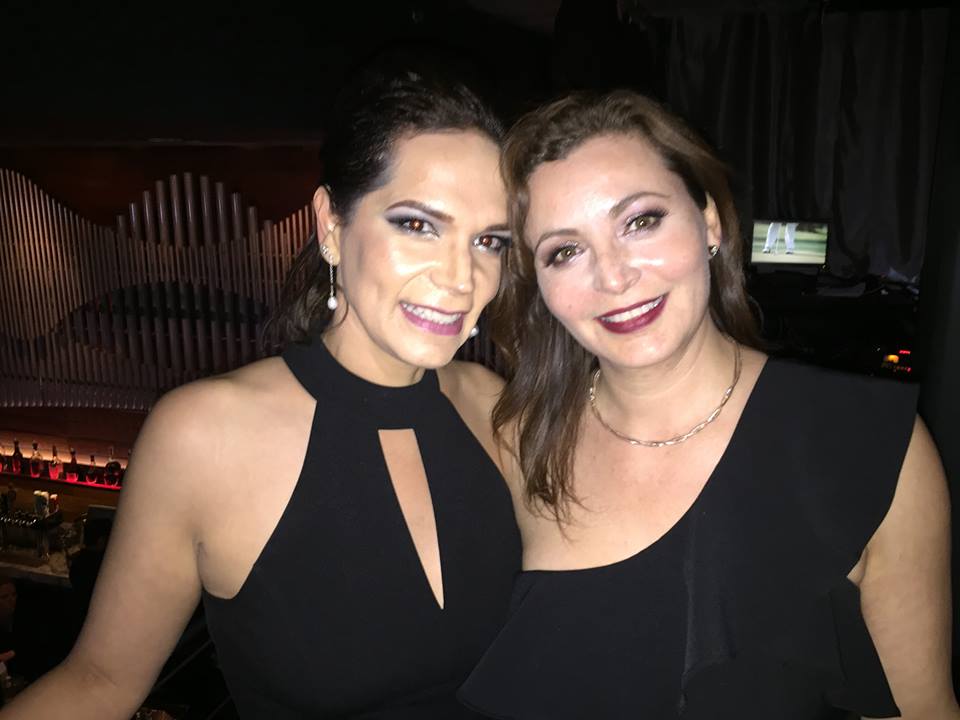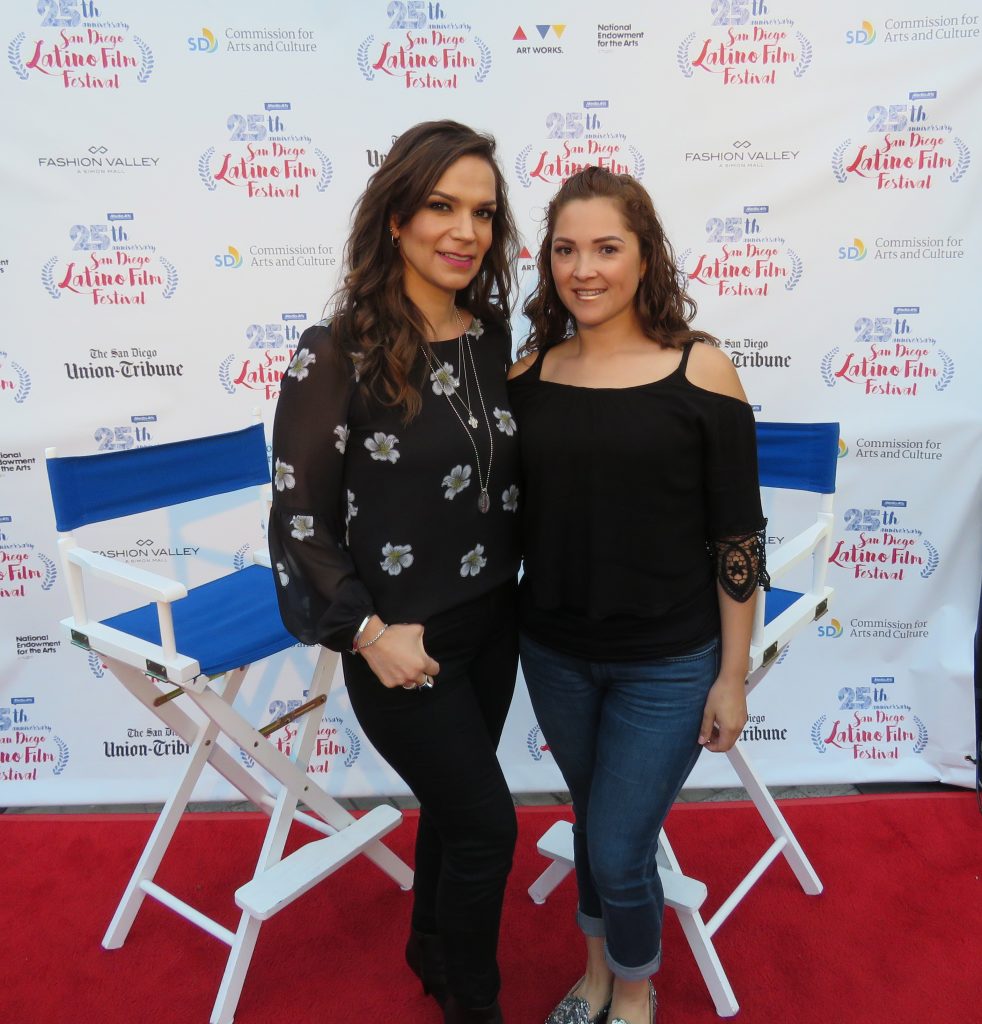 Makeup/Hair Emmy Make Up (Sarai Gomez)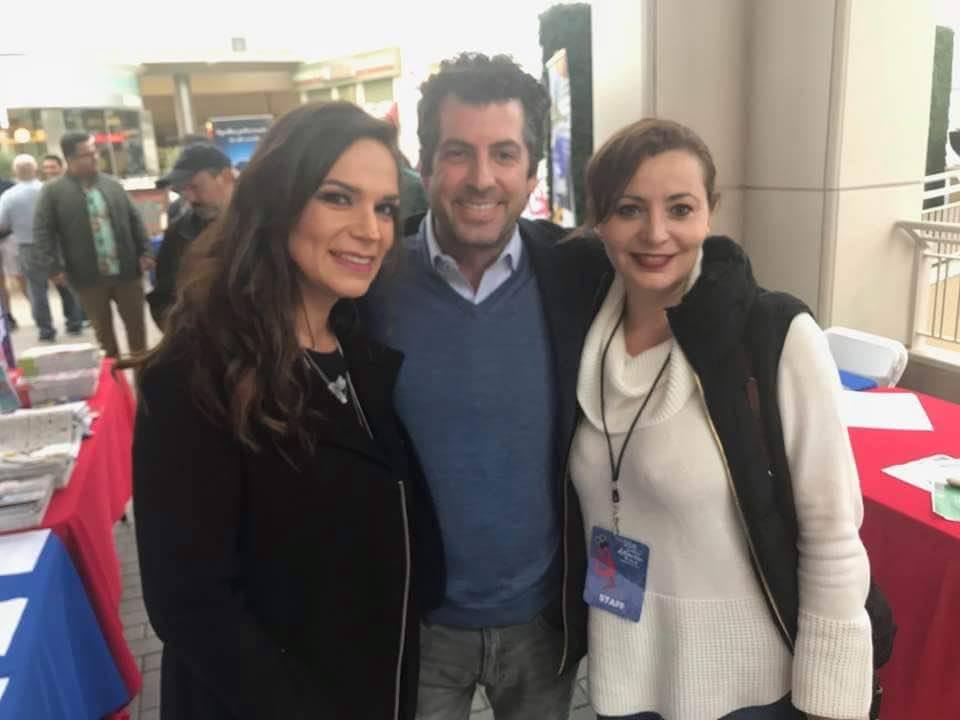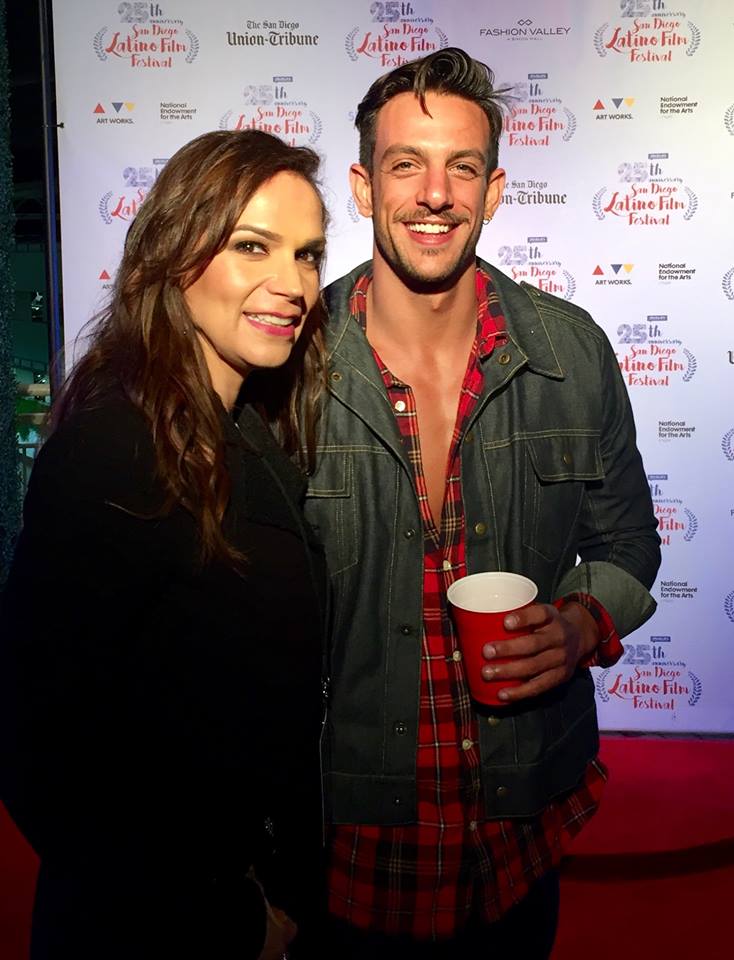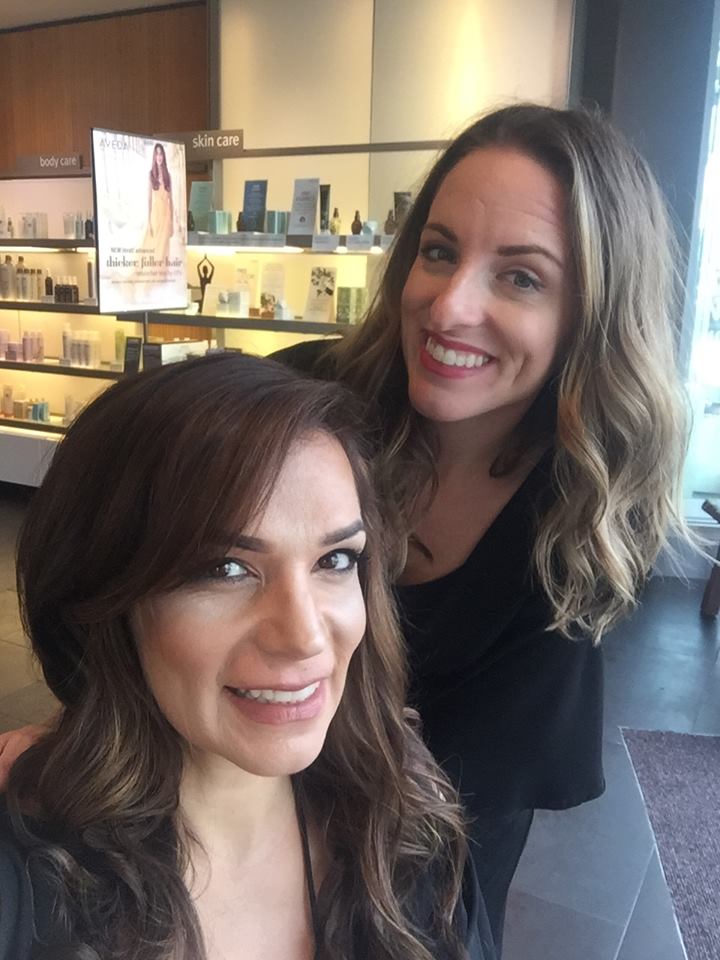 Makeup/Hair Aveda Fashion Valley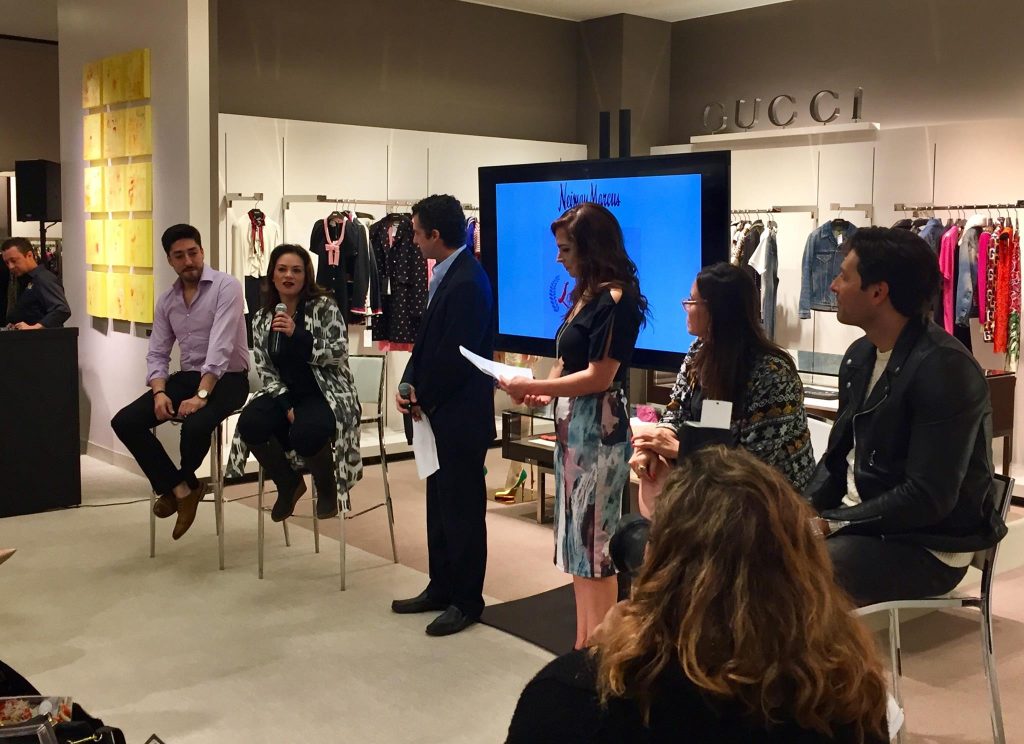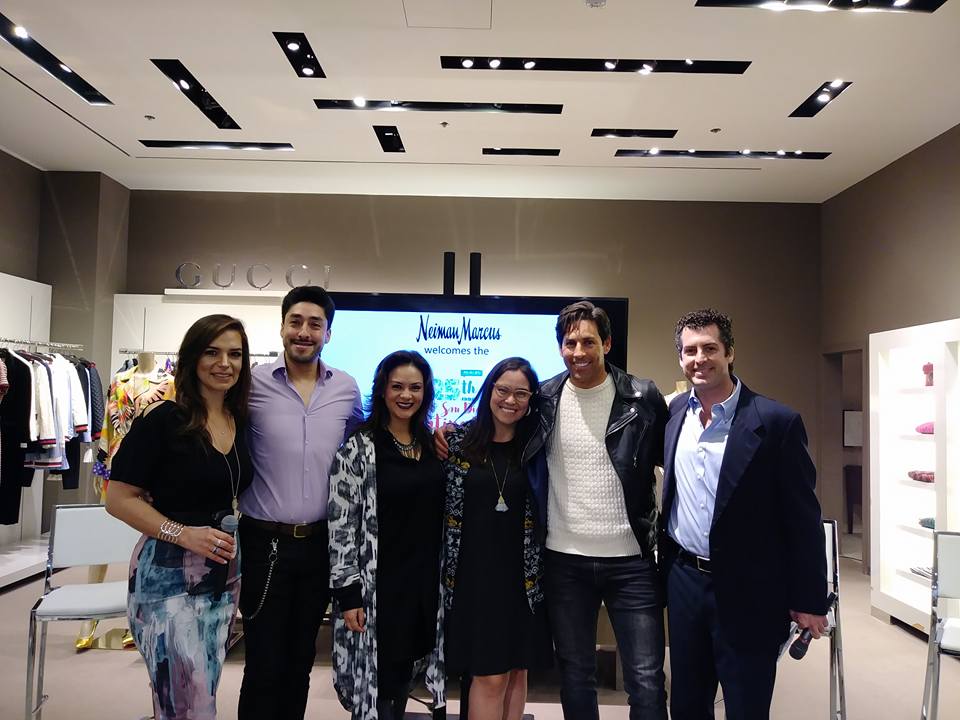 Photo by America Barcelo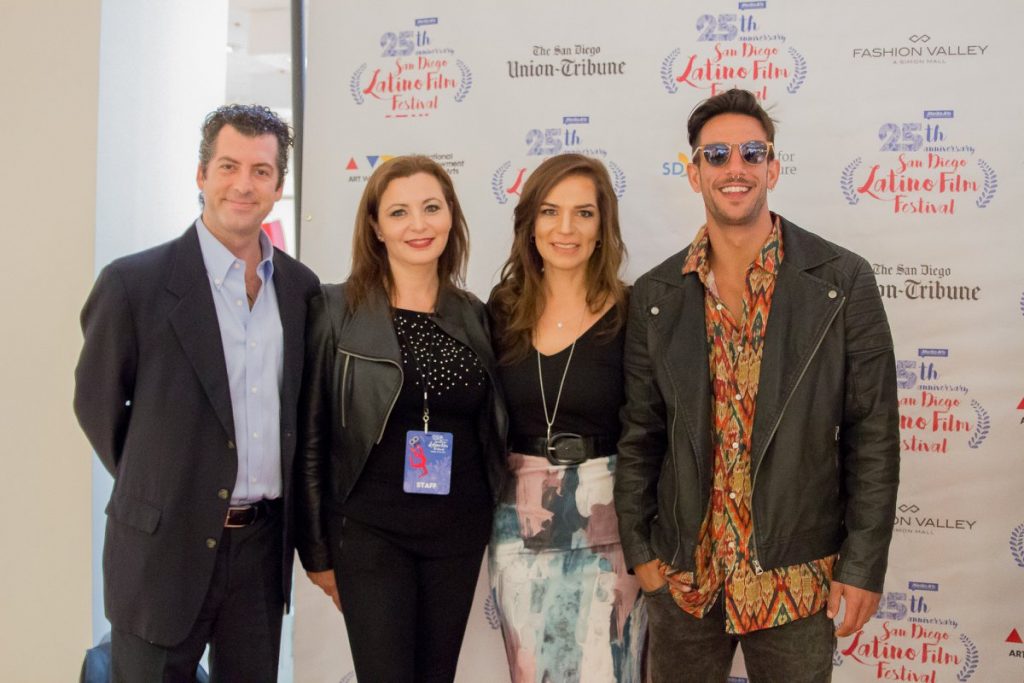 Photo by Amanda San Martin
2018 San Diego Latino Film Festival Thank You Recap Video
To view more pictures of the 2018 San Diego Latino Film Festival, click here Facebook SDLFF 2018.