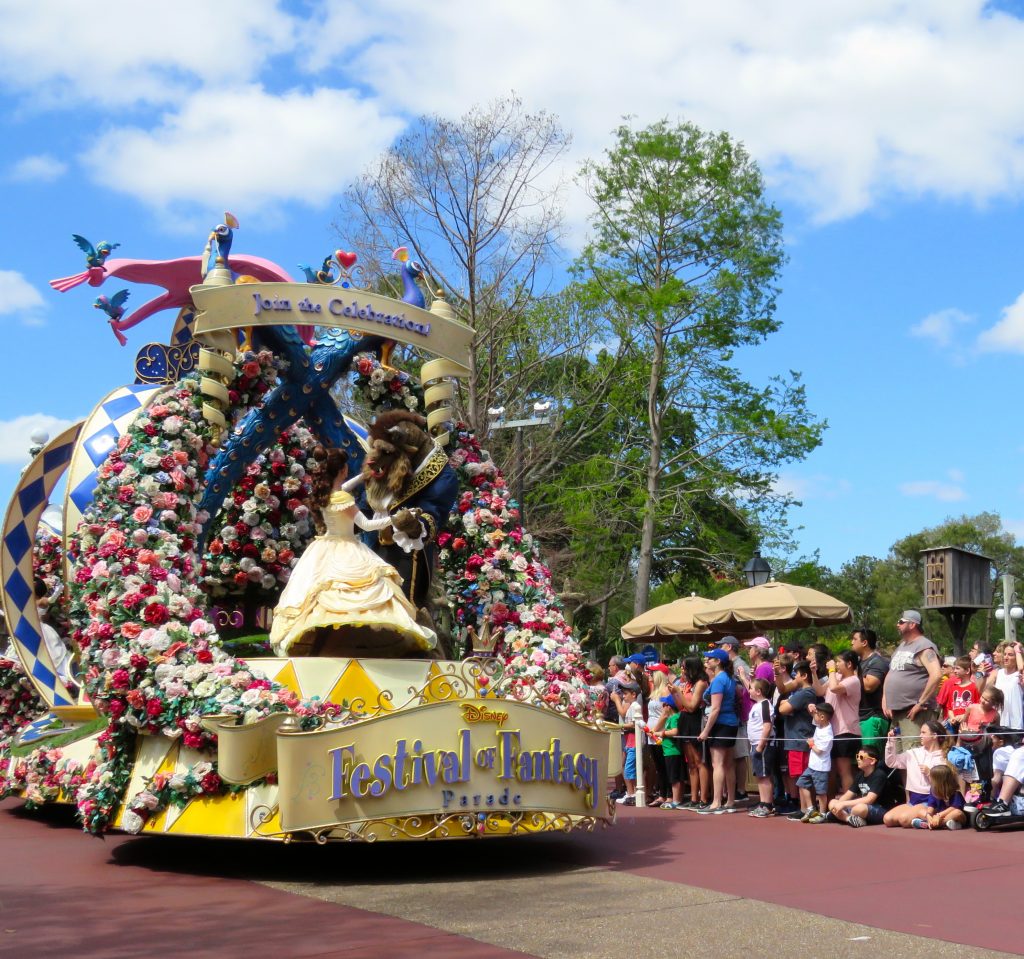 When I think Disneyland, I think "magical"! That is the first word which comes to mind. I have fond memories of going to Disneyland as a child and then as a teenager, and later on with my nieces when they were little. I also had the opportunity to work with the Disney team when I worked at ABC10 and Azteca San Diego. I would be the main station contact, and produce the segments (which I also hosted). The marketing team would come to the stations a few times per year. It was always a pleasure to work with them and see them. I may write a separate post about the unique opportunity that it is to work with Disney staff. They are like no one else out there, always cheerful and on brand!
I have visited Disneyland and California Adventure, in Anaheim, California, many times. I have visited the multiple parks at Disney World, in Orlando, Florida. I've been to Epcot, Disney's Hollywood Studios, and Disney's Animal Kingdom. I had not been to Magic Kingdom. All of the parks have their own uniqueness and are magical.
We had been wanting to take Alessandra to Disneyland, but the right time didn't seem to come along. I think there are man benefits to taking young toddlers to Disneyland. At the age of one, Alessandra (our daughter) already started recognizing Mickey Mouse and Minnie Mouse. She already has several Disney characters as stuffed animals and a Little People Princess Castle. She also has several Disney movies and cartoons on DVD. At 18 months, we took her to the movie theater to see the media preview screening of Coco in San Diego. For this last Halloween, she dressed up as Cinderella. She already recognizes the Disney characters, and loves Minnie and Mickey Mouse. So, when we started planning our trip to Florida, my husband suggested we take her to Magic Kingdom for her second birthday. Instead of having a birthday party for her, we decided to take her to Magic Kingdom. She loved it!
In this post, I will share the top 10 Tips of things we did to make our visit to Magic Kingdom a successful one. Even though we went on high season, right in the middle of spring break, we had a wonderful and memorable time! Seeing Disney's magic though my daughter's eyes is priceless. When I started looking through the pictures, I decided to do a separate post about the Festival of Fantasy Parade. It is so beautiful and I have so many pictures that it deserves its own post.
Here are some tips which worked for us:
1- Plan your visit ahead of time & buy your tickets on-line:
The Disney parks are very large and if you go on high season, there are lots of people, which means, there will be lines for everything. Plan the day you want to go to each park and buy your tickets online. You will save time when you arrive at the park if you have your ticket printed, vs having to get in line to buy tickets. Plus, it doesn't happen very often, but Disney parks have been sold out at times. Look at the map of the park on-line and become familiar with the sections, and locate the rides you consider must see. The other advantage to buying your tickets ahead of time is that you can select up to three Fast Passes, see below for more on Fast Passes.
2- Download the My Disney Experience Mobile App:
My husband downloaded the My Disney Experience App and it had all kinds of useful information, from the park hours, to maps, show times, restaurant information, descriptions for the rides, wait times and height requirements for rides. The most useful for us was the wait times for the rides.
3- Get Your Fast Passes Ahead of Time:
Visitors to Magic Kingdom can select up to three Fast Passes per day, depending on availability (you will need your admission ticket information to get your Fast Passes). Fast Passes can be selected thirty days prior to the date you will visit the park. Visitors staying at a Disney Resort can select Fast Passes up to sixty days prior to their visit to the park. There is not an additional feel for Fast Passes. Fast passes are available for popular attractions/rides, character greetings, and special viewing areas for parades and fireworks. Choose your Fast Passes as early as you can because some rides get sold out or the time you prefer may not be available. Having Fast Passes made a huge difference and saved us lots of time. With Fast Pass, we used the special entrance for Fast Pass on those rides and the wait was minimal. The wait for the majority of the rides the rides was at least ninety minutes. You can exchange your Fast Passes for other rides, if you change your mind. As other visitors cancel or change their Fast passes, slots open for some rides. While at the Park we saw some Fast Pass kiosks in the Tomorrowland area, which allowed us the option to print one more fast pass for each of us. But the passes were for late in the night and we weren't planning on staying until the park closed, so we didn't get them. It is a useful tip though, if you plan to stay late at the park, look for the kiosk and get an extra fast pass.
4- Plan What to Wear According to the Weather Forecast:
Being from San Diego, I usually always bring light sweaters for Alessandra and me when we leave the house. Even if the weather is warm in the middle of the day, the temperature can get chilly in the evenings. When we travel, I always check the forecast when I am packing, then again the day before we leave home, and almost every day while we are away, especially if we are traveling to different cities. We have been to Florida in the spring many times and the sun can be very hot during the day, then the weather gets chilly at night. This is exactly what happened on our trip. I brought hats for Alessandra and me, sunglasses, and sunblock. I also packed light jackets. For Alessandra, I always have at least one extra back-up outfit in case she gets dirty or needs a change of clothes. In this case, I also brought her an
5- Bring Snacks and Drinks (non-alcoholic):
Visitors are allowed to bring outside food/snacks and non-alcoholic beverages into the parks (see rules here). We prefer to give Alessandra organic healthy snacks and fruit as often as possible. I brought her some apple sauce packets, fruit bars, and other snacks/fruit which she ate during the day, as well as a large bottle of water. I also brought healthy snacks for myself and plenty of water. I usually prefer to bring my own snacks to amusement parks so I continue to follow my healthy eating habits. We will buy lunch, dinner, and/or an ice-cream, but I at least try to keep the snacks healthy. We also saved time by bringing snacks, because the lines were long at the restaurants, and at the refreshment and ice-cream carts. We saved some money too because bottles of water and snacks usually cost more inside amusement parks than at the grocery store. I don't drink sodas, but my husband does, so he bought himself a soft drink when he bought some popcorn. We did buy an ice-cram sundae and go a pretzel, more about that below.
4- Arrive early to the Park, Allow Time for Parking, the Tram, and the Monorail:
Arrive as early as you can, if possible when the parking opens or an hour before the park opens. Be patient and take into consideration that after the line to enter the parking lot, there will be a line to park. The line was organized and there was staff directing traffic, all very efficient, but it still took time. After you park, well, if you are a parent with a toddler or young children, you will need to get the stroller and your bag(s) out of the car. The parking lot is huge, we were told it is larger the the park itself, so it's probably not a good idea to have to return during the day for something you forgot. After you park, you will get in another line to get on the tram which will take you to the monorail. Again, there is Disney staff organizing the tram lines, but it also takes time. If you have a stroller, you will need to fold it to get on the tram. Remember your tram name and parking location. The parking lot is divided into multiple sections, but two tram sections: Heroes & Villains. You don't want to get on the wrong tram when you are trying to get back to your car at the end of the day. Once you get off the tram, you will pass a section of ticket booths. If you have your e-tickets printed, you don't need to get in line to buy tickets, you can head straight to the monorail. And, yes you guessed it, there is another line to get on the monorail. All these lines move pretty fast though. Disney parks are very organized, with the purpose of expediting the process and making it a pleasant experience for visitors. There are ramps to get onto the monorail (and pretty much everywhere inside Magic Kingdom) so you can leave your toddler in the stroller. You can even roll the stroller onto the monorail (but, make sure to put the brake on once you get on the monorail). It took us about 45 minutes to get from the line to enter the parking lot to the entrance at Magic Kingdom. There is preferred parking, which is closer to the monorail, if you are willing to pay $45 (standard parking costs $22). There are other options to arrive at the parks by boat or shuttle, if you are staying at a Disney Resort Hotel. Many other non-Disney Resort hotels located close to the parks also offer shuttle service to the parks.
5- Go to Your Preferred Rides First:
When you enter the park (assuming you arrive when it opens), immediately go to the rides which are on the top of your list – for which you don't have a Fast Passes. The lines for those rides are usually shorter early in the morning or late at night. a few hours after the park opens, the lines are long on pretty much every ride.
6- Watch the Parade:
I know I have used the word magical several times in this post, but the parades are also magical. It is like seeing your favorite – or should I say your children's favorite characters, come alive! If you can, arrive to the parade route early, so you can find a spot on the edge which is marked off with a rope. We found a great spot (in the shade) right on the parade route where Alessandra could have a front row seat to watch the parade. I saved the spot while my husband went to buy a snack, then he saved the spot while Alessandra and I went to the restroom. Alessandra and I ate a few of our healthy snacks while we waited for the parade to start. I explained to her what a parade was and what to expect. We got a front row seat to the beautiful Festival of Fantasy parade. It was also a nice break from the lines for the rides and an opportunity to sit down.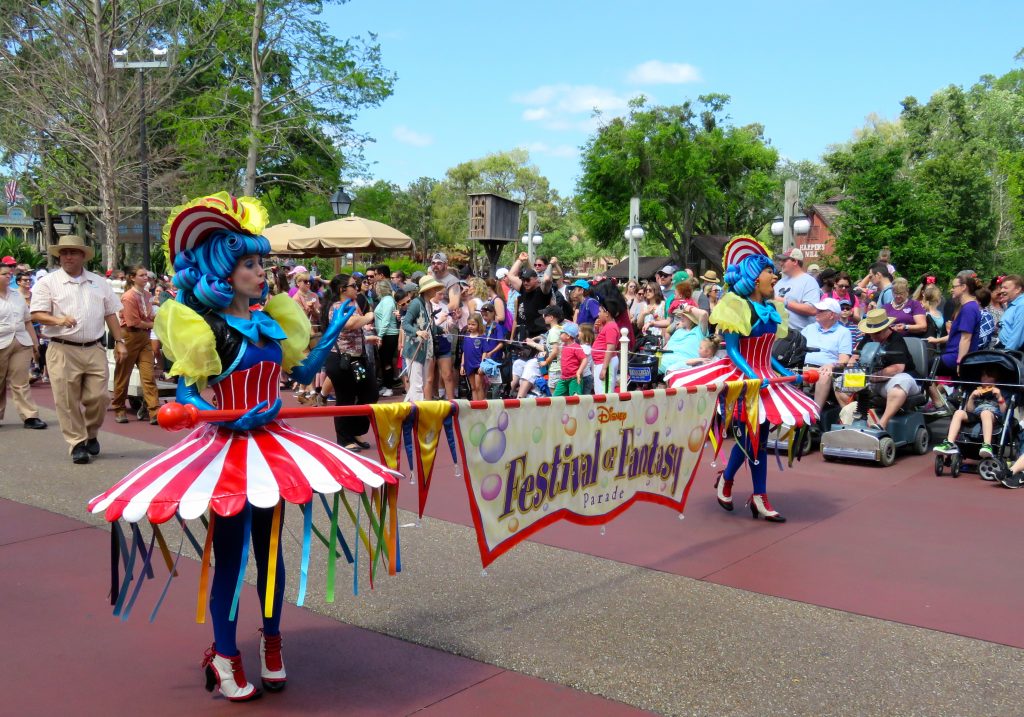 7- Don't be too early or too late to use your Fast Pass:
There is a one hour time frame when selecting your Fast Pass. You don't want to arrive too early to the line, because a cast member won't allow you to enter. Our Fast Pass reservation was added (linked) onto a plastic card they gave us when our admission ticket was scanned at the entrance of the park. That card was be scanned at the entrance of the Fast Pass line for each ride. Some less popular rides and attractions have the Fast Pass electronically operated by a scanner with a Mickey on it. We saw some people have to wait about fifteen minutes outside the Fast Pass line entrance because they arrived to early for their Fast Passes scheduled time. According to this Disney Parks Mom Panel, a cast member may allow you to enter the Fast Pass line if you are less than fifteen minutes past the scheduled time.
8- Take Breaks:
Most people want to make the most of their day when visiting a Disney park. I completely understand this, visiting Disney is a special experience. But, I suggest you take breaks, especially if you are there with a toddler or young children. There were lots of crowds when we went. After using our three Fast Passes and watching the parade, we decided to take a break. My husband got in line to buy an ice-cream sundae while I went to look for a table in the shade for us to sit. We took an intentional break. We laughed about how I was actually the one that suggested we buy an ice cream just so we could sit down for a while. It's usually my husband that suggests we buy ice-cream when we are out and about on a family outing, it is rarely me making the suggestion. It was an opportunity to get out of the sun, sit down, and recharge for the rest of the day at the park.
9- Visit Less Popular Rides:
In the early afternoon, when the lines got very long, we went on a few less popular rides where the lines were shorter. We went on the Walt Disney World Railroad and we saw some less-known shows, such as the Enchanted Tiki  Room and Enchanted Tales with Belle. These last two attractions were held indoors and there was air conditioning. It was an opportunity to sit down and cool down in the air conditioning. Both shows were nice and our toddler enjoyed them, as did we. I'll write separate posts with more details about these attractions, as they merit it.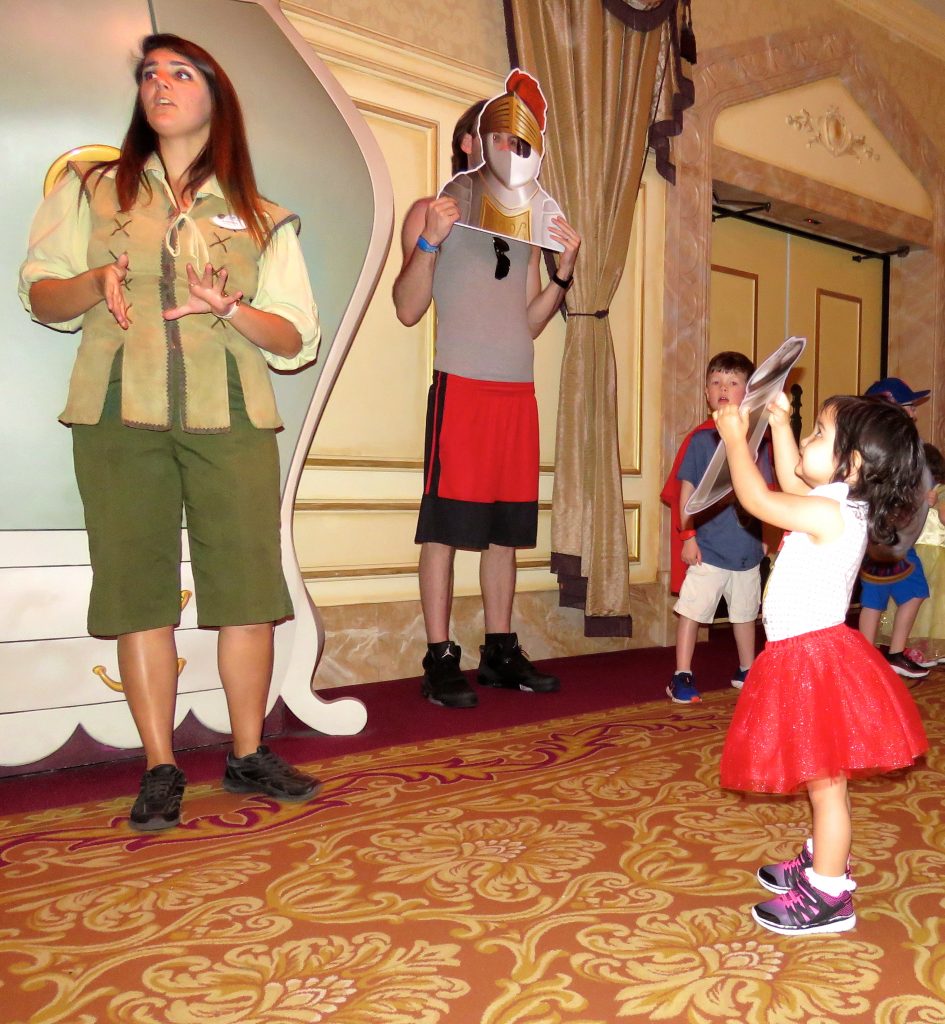 10-Visit the Shops:
The Disney shops are unique and special in their own way. You will find items there which are not available any where else. I have a few marge coffee mugs I purchased on past visits. Every time I use them, they remind me of the fun time I had with my nieces and family during that trip to Disneyland. I also gave a mug to my grandmother, which is her favorite! She uses it often for her morning coffee. On a trip to Disney's Hollywood Studios, in Orlando, I bought her a Mickey Mouse trophy with plaque that says Best Grandmother. It is the trophy they give as awards to employees at the Park. My grandmother proudly displays it at her home. Every time I see it, it reminds me of that trip and how I bought it for my grandmother with so much love.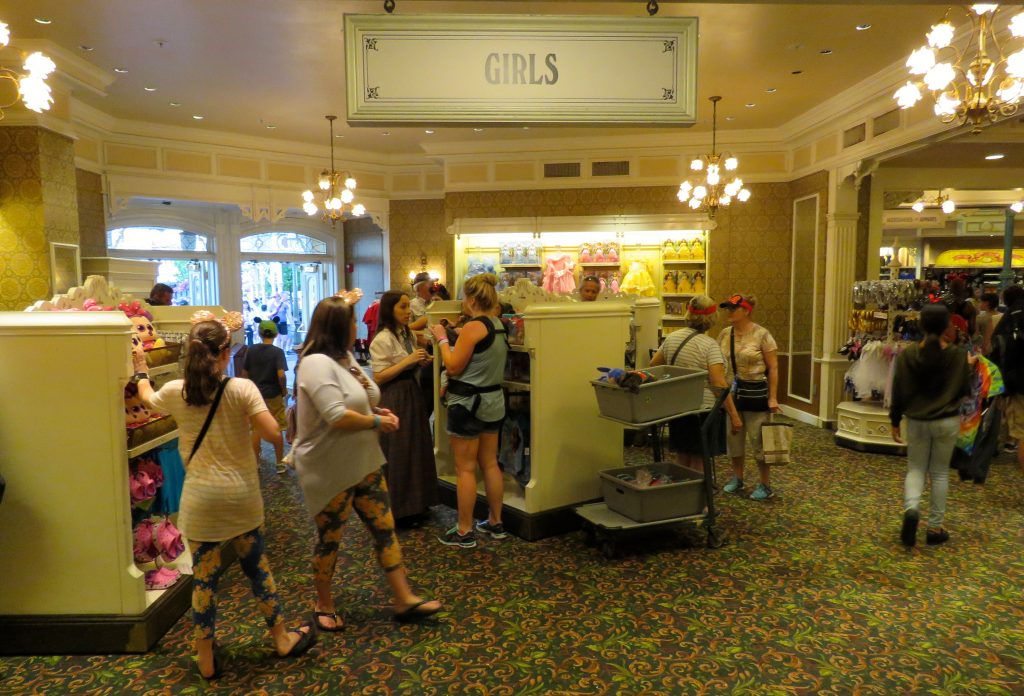 And, a personal tip, be patient:
Be patient, being patient will make your entire day and experience at Disney so much better! Even at the busiest parts of the day, with the crowds, lines and the warm weather, I kept thinking to myself how fortunate we were to be at Disney World. I thought of how some people plan and save money for years to make this a dream vacation. I also thought of how many people just aren't able to make the trip to visit a Disney park. I think, sometimes I may take it for granted because we live in San Diego and Disneyland and California Adventure are just a ninety minute drive away in Anaheim. This to me, is the most important tip. Be aware it will be crowded, loud, and there will be lines. But, if you know what to expect, you'll be prepared and know this is just how it is.
Overall, our first visit to a Disney park, Magic Kingdom in Orlando in this case, was wonderful! Our toddler enjoyed it and so did we! We will be back, many, many times. I hope we are fortunate enough to visit all the parks at Disney World with our daughter. I am pretty certain we will visit Disneyland and California Adventure in California with her throughout the years. Below are some pictures from our trip, hope you like them.
Have you been to a Disneyland Park? Do you have tips to share?

Hugs,
Paola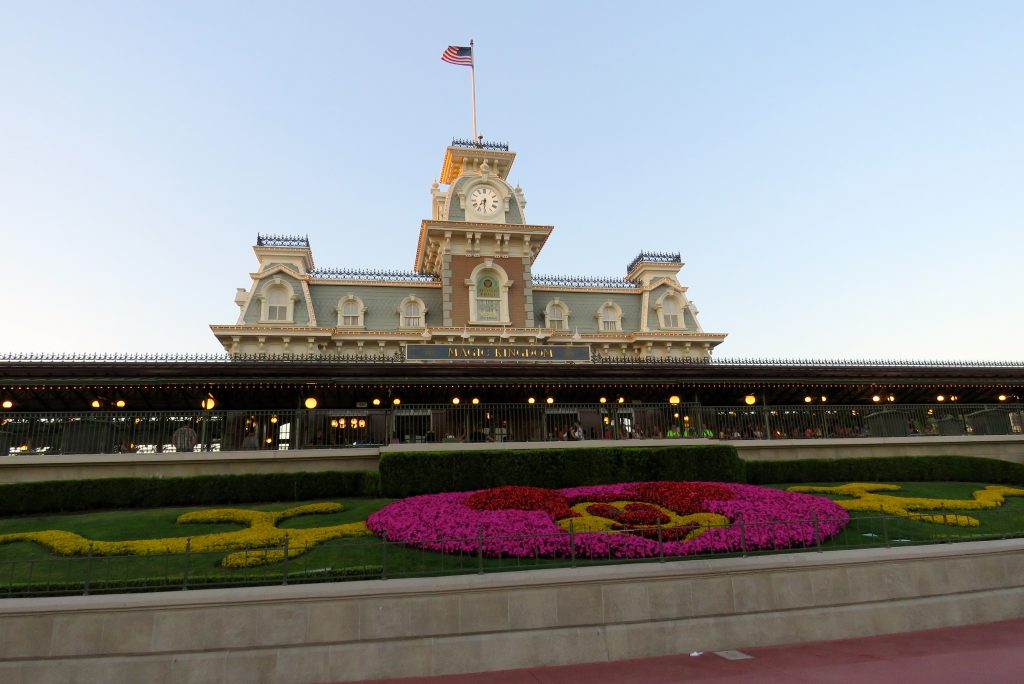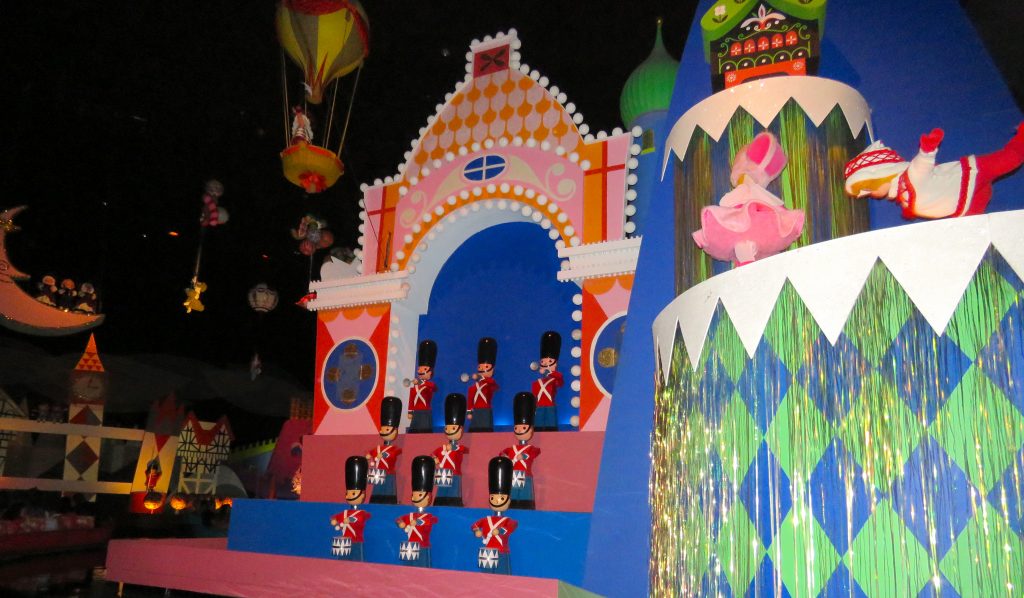 On the It's a Small World ride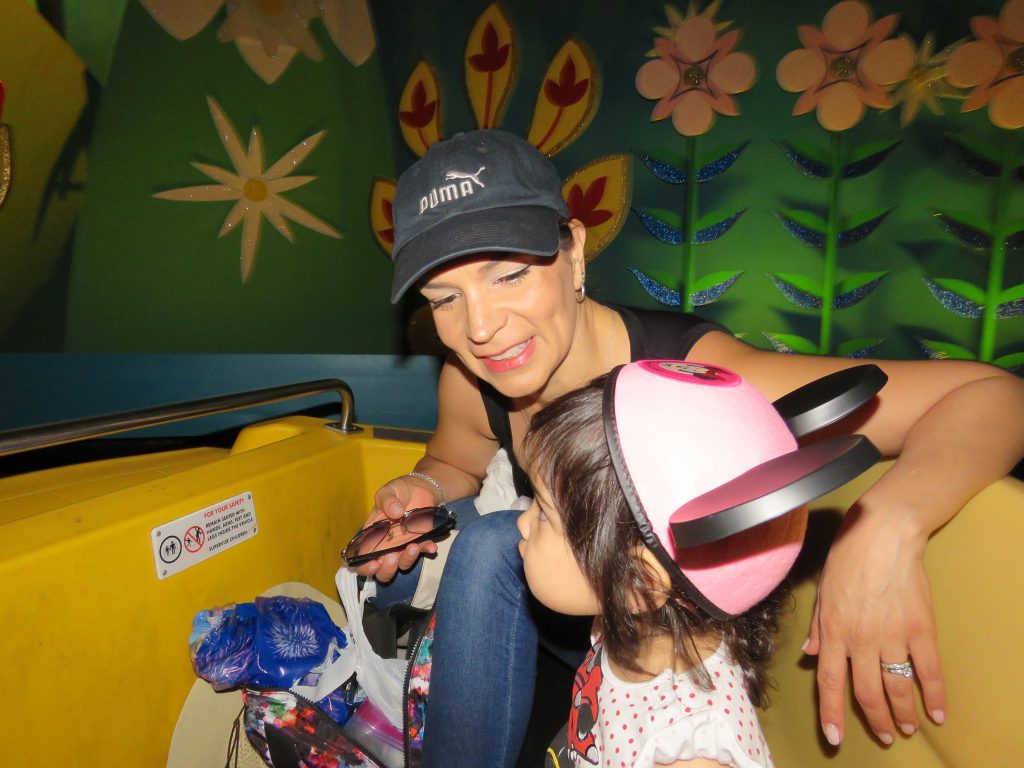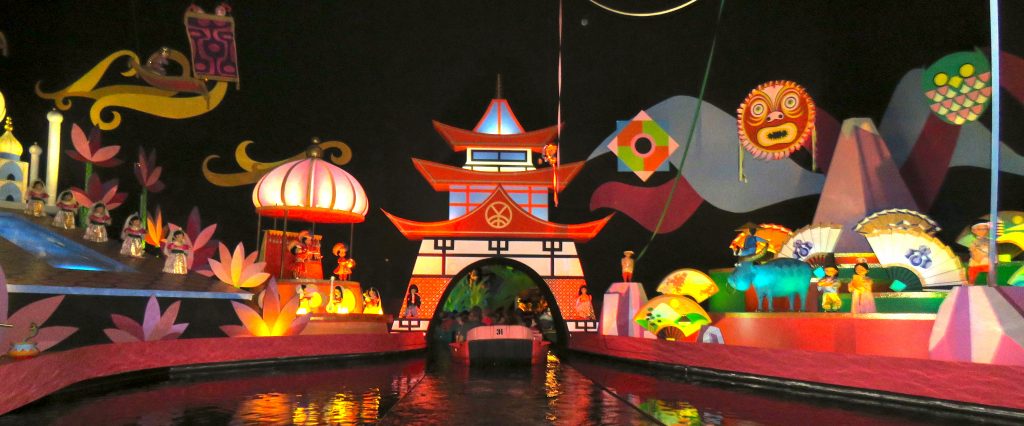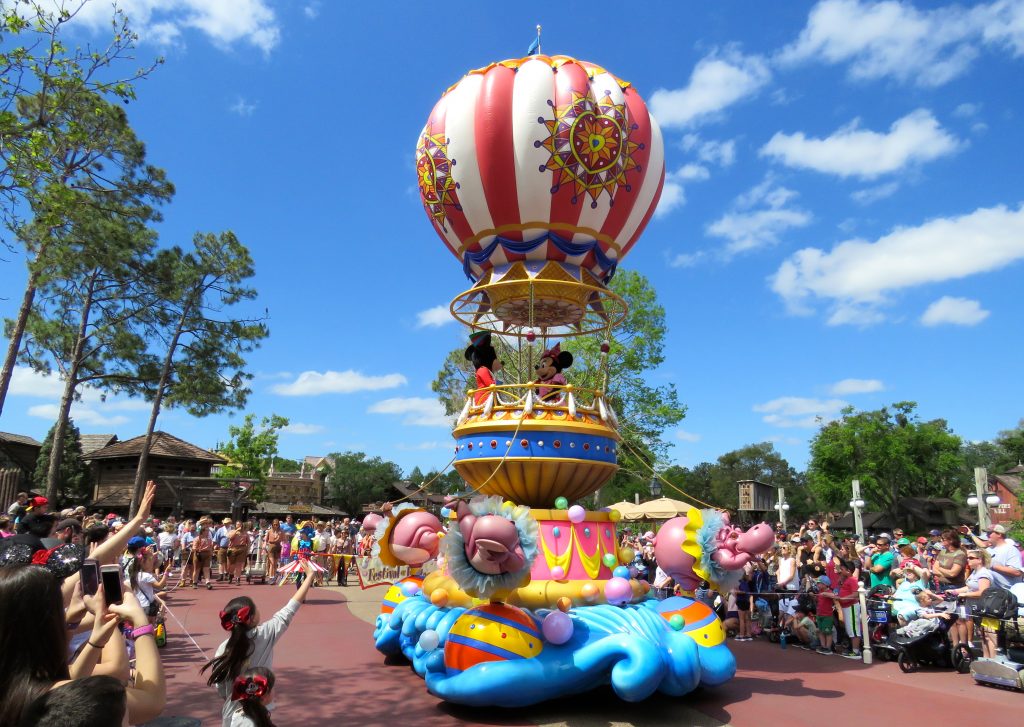 Enjoying the parade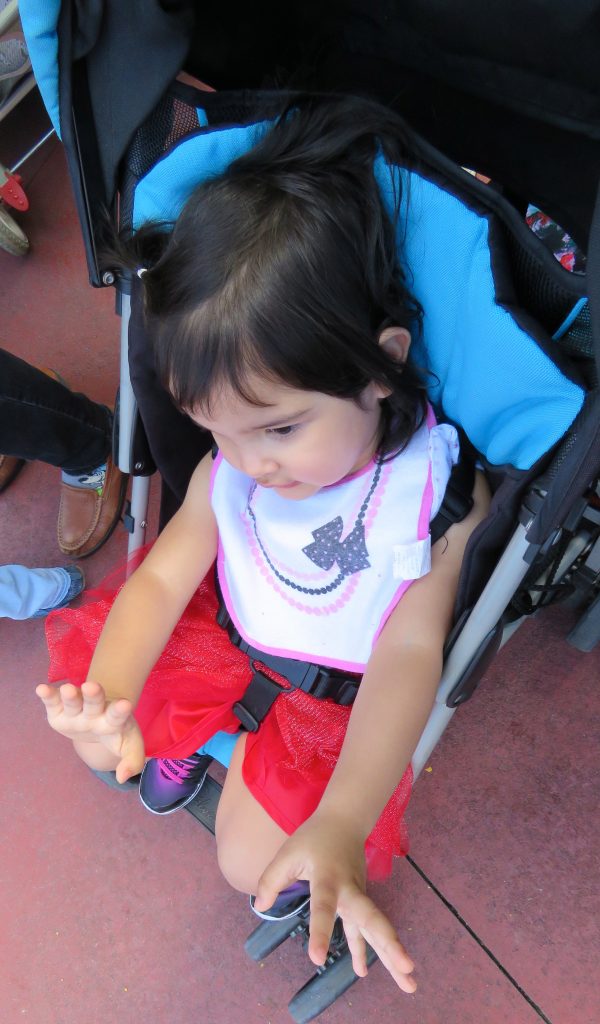 Waving at the characters during the parade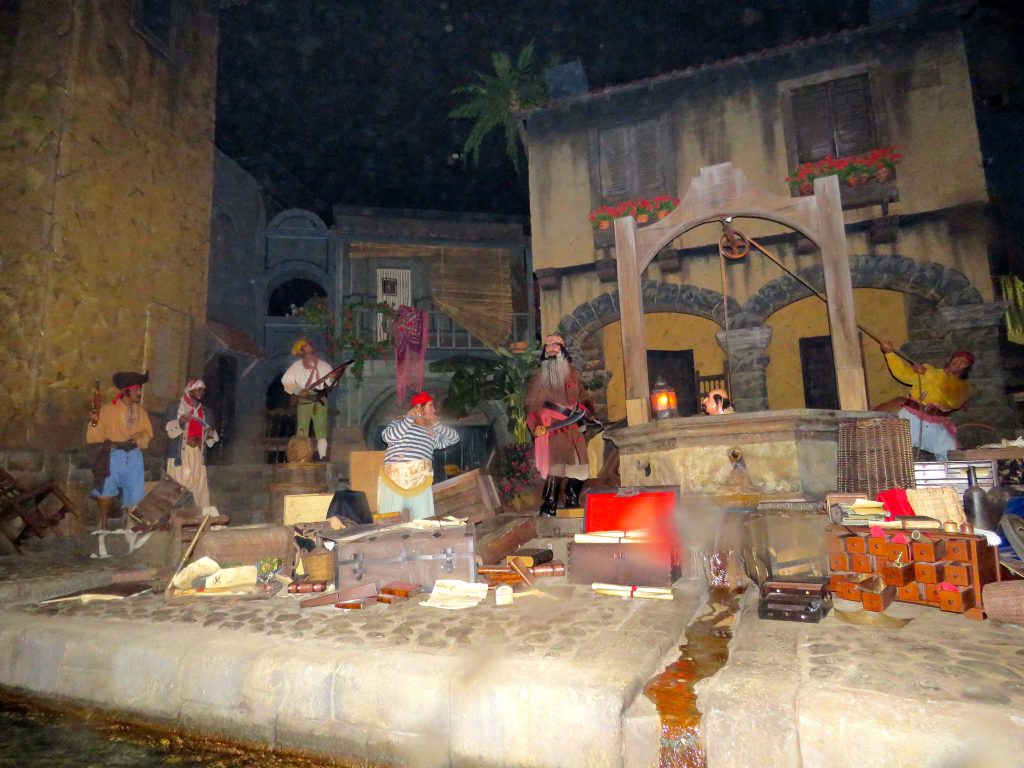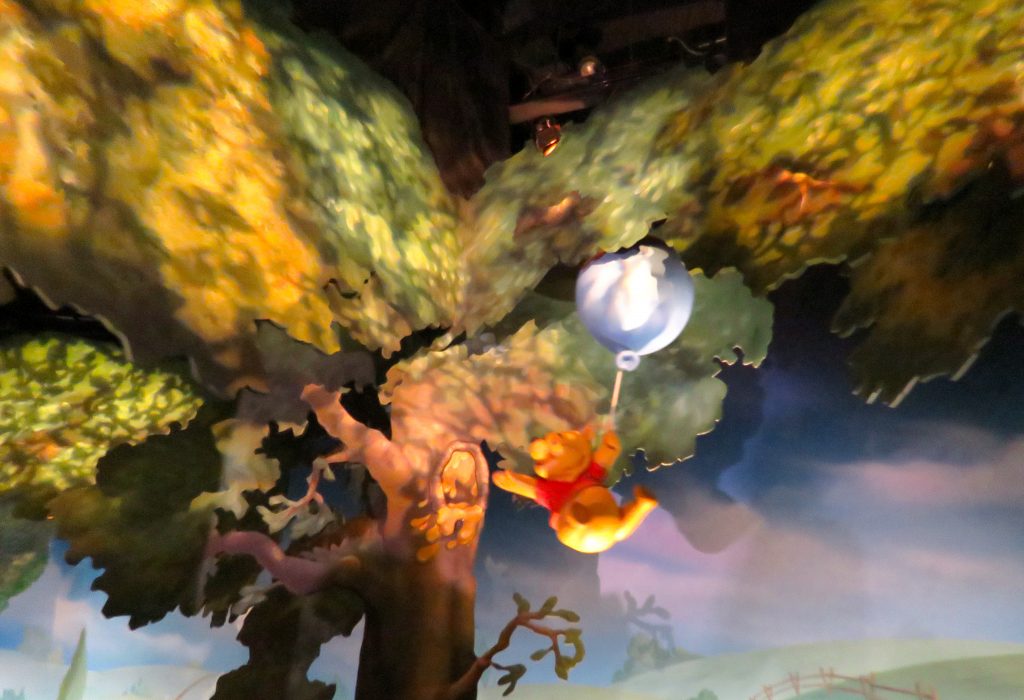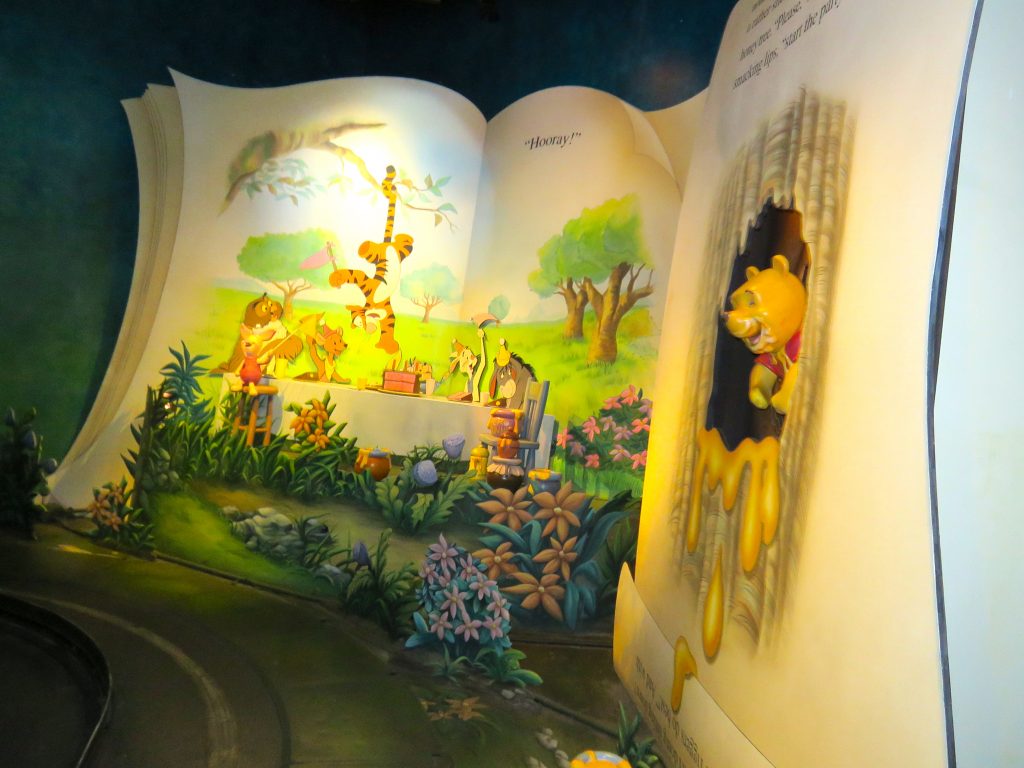 On the Winnie-the-Pooh ride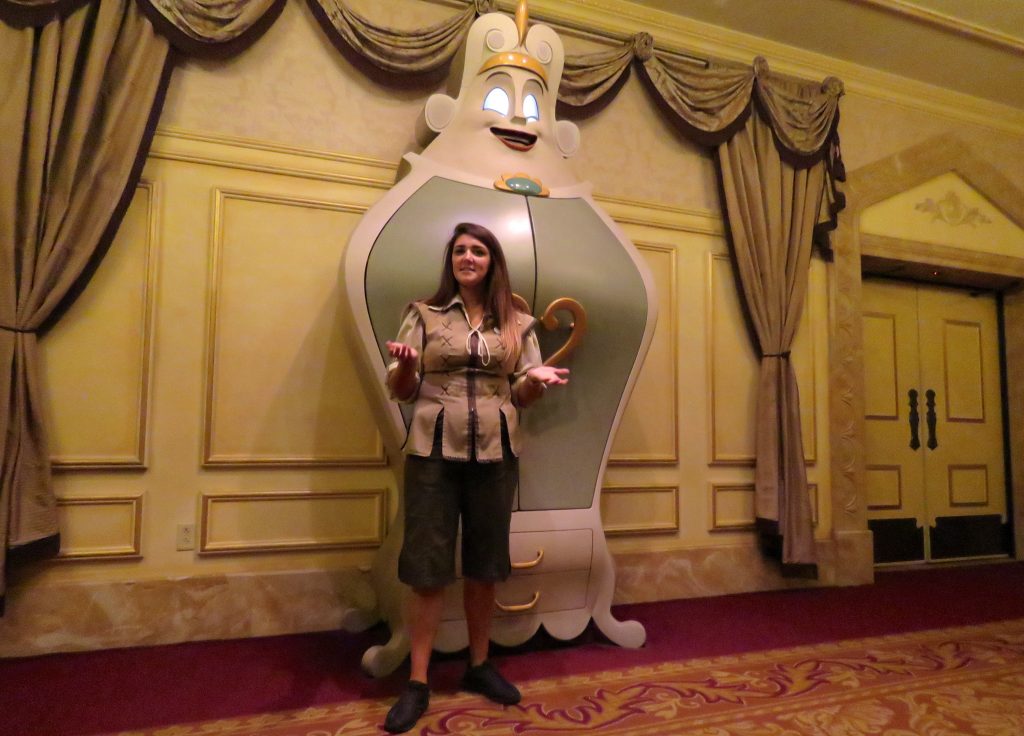 Enchanted Tales with Belle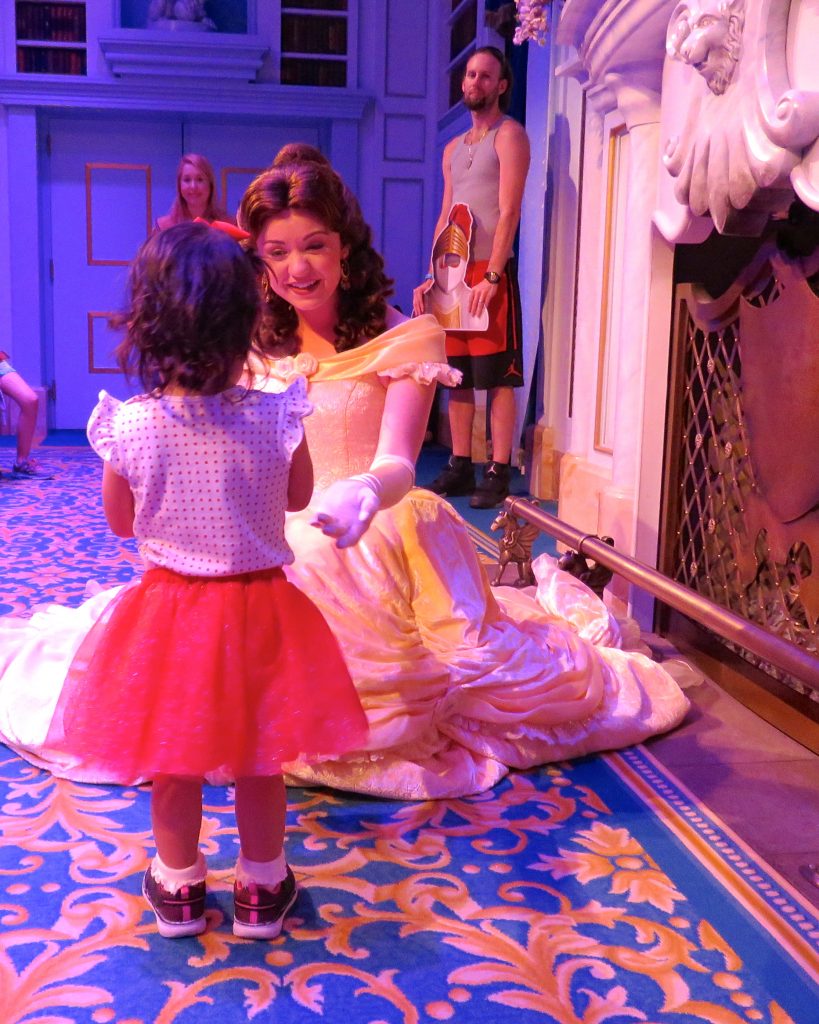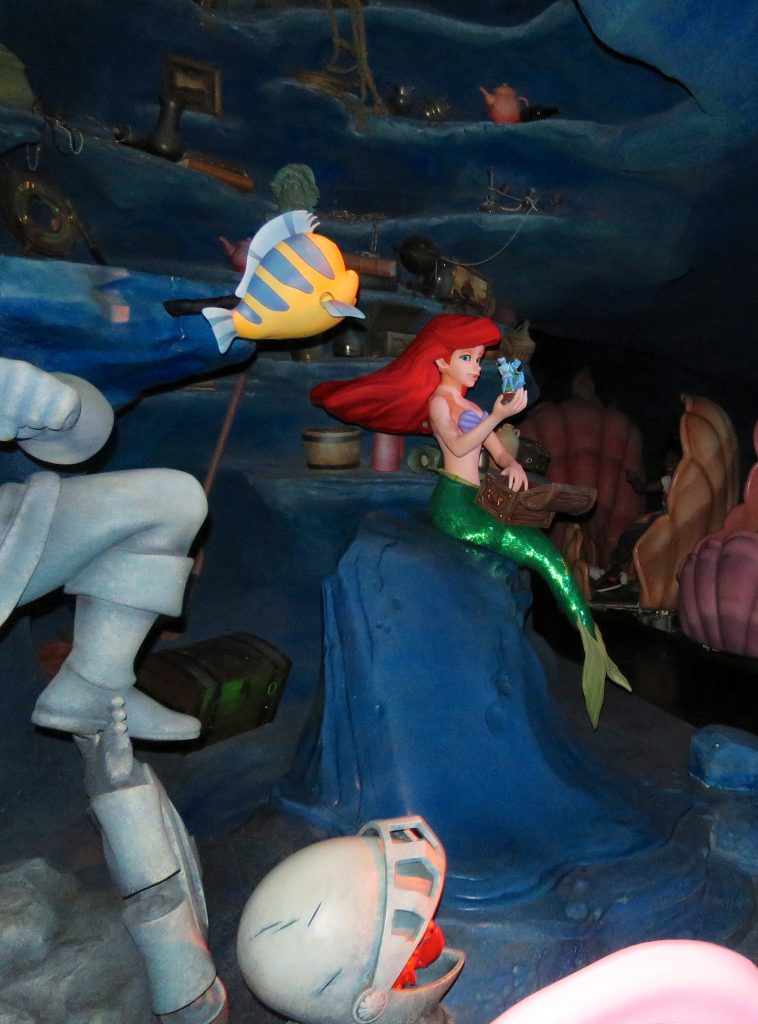 On the LIttle Mermaid ride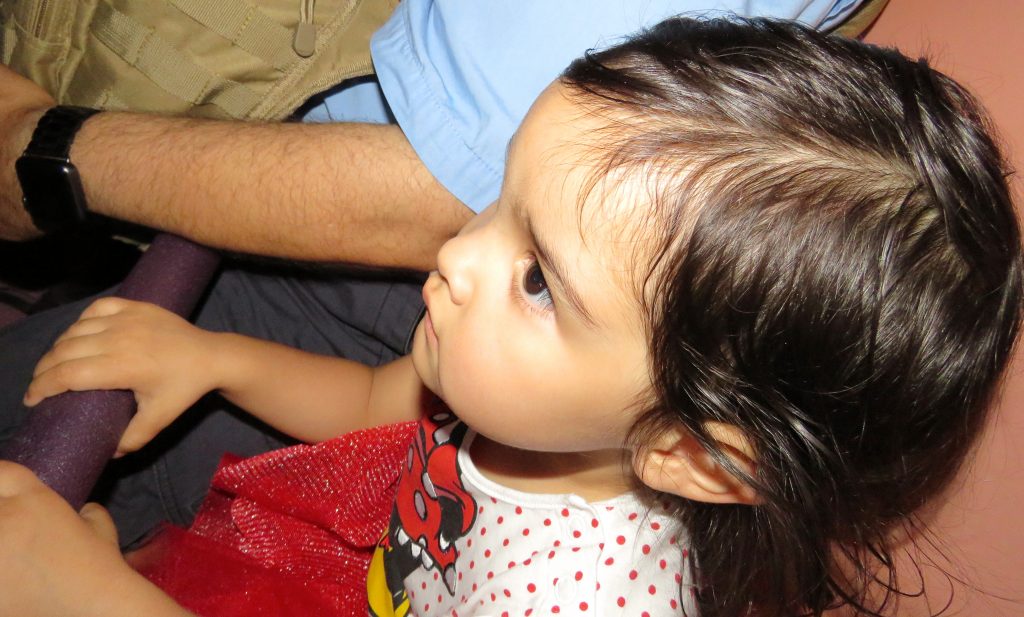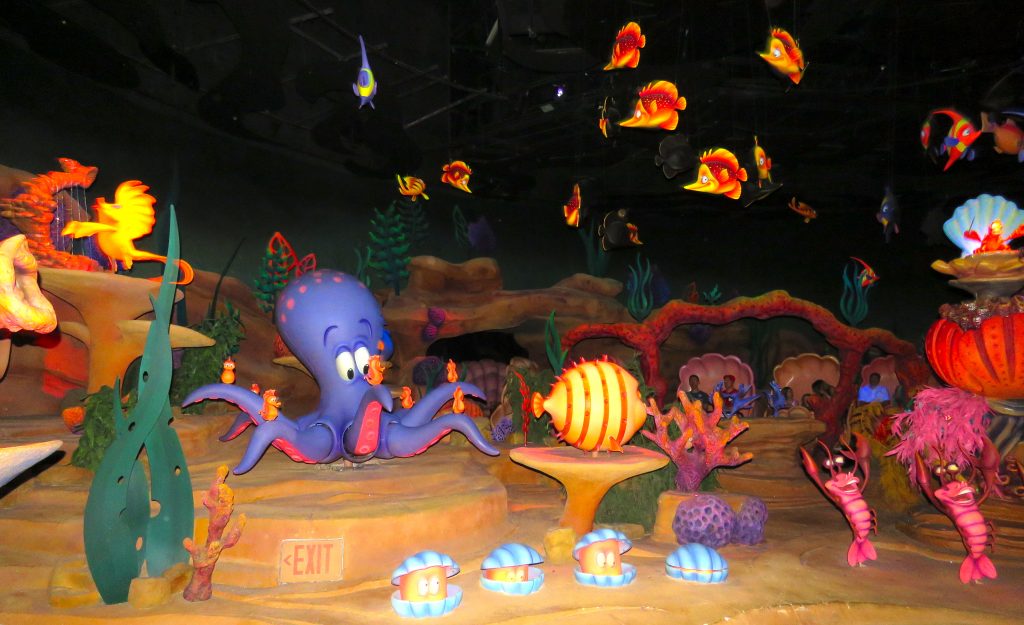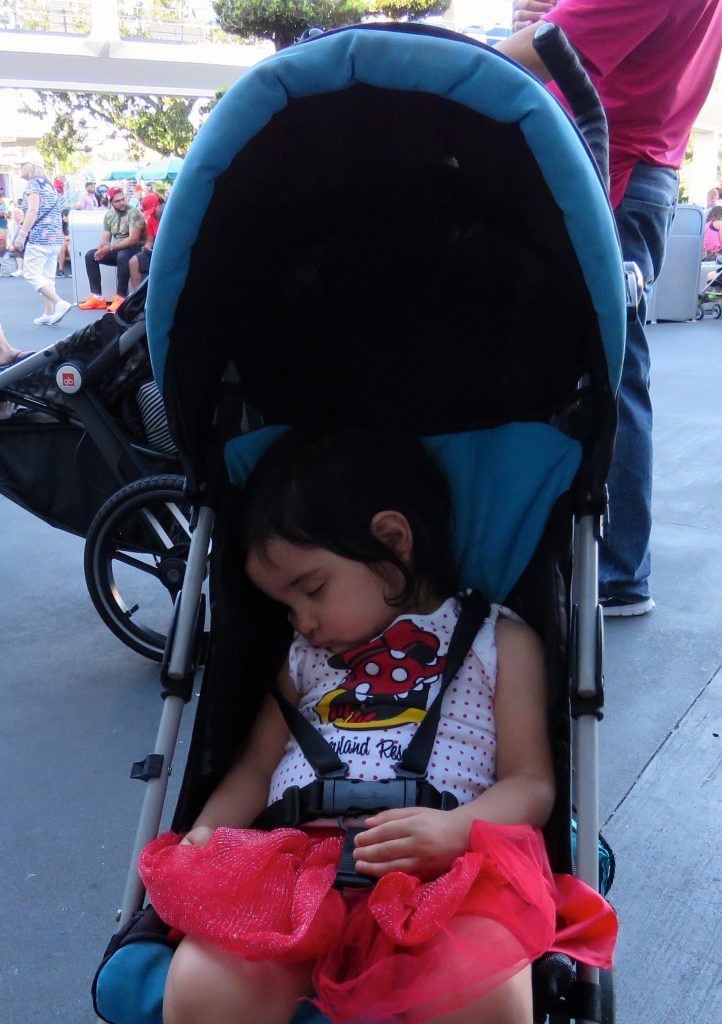 She took a long nap around 6pm…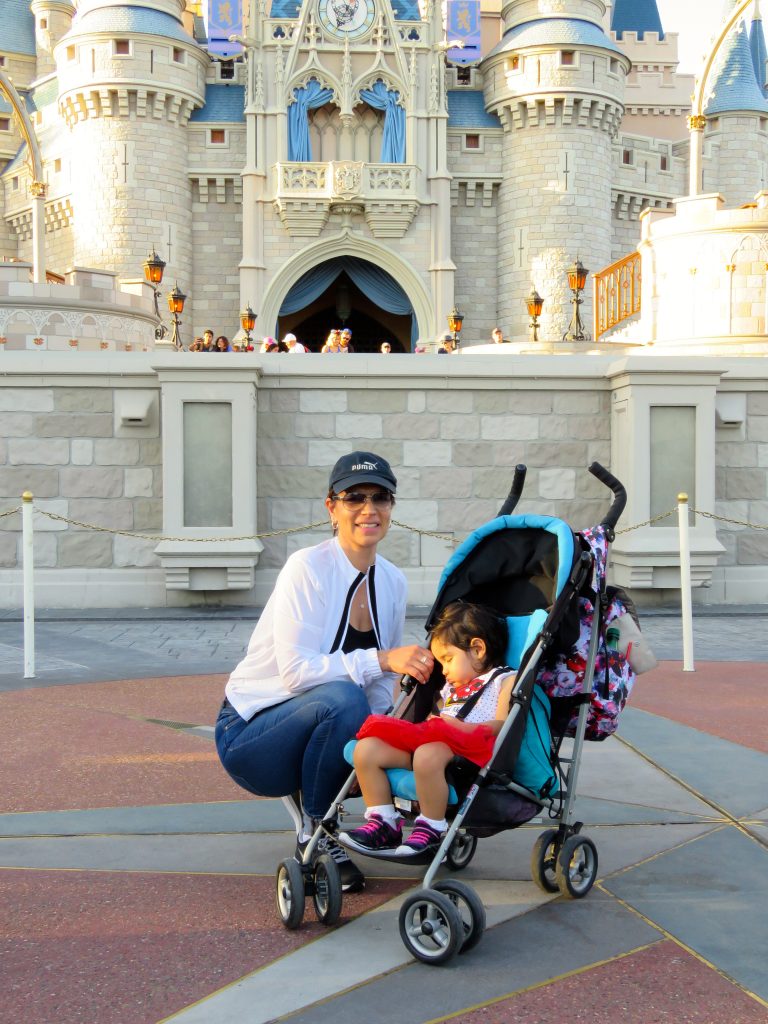 We took this picture in front of the Castle before we left (around 7:00pm) and she was still asleep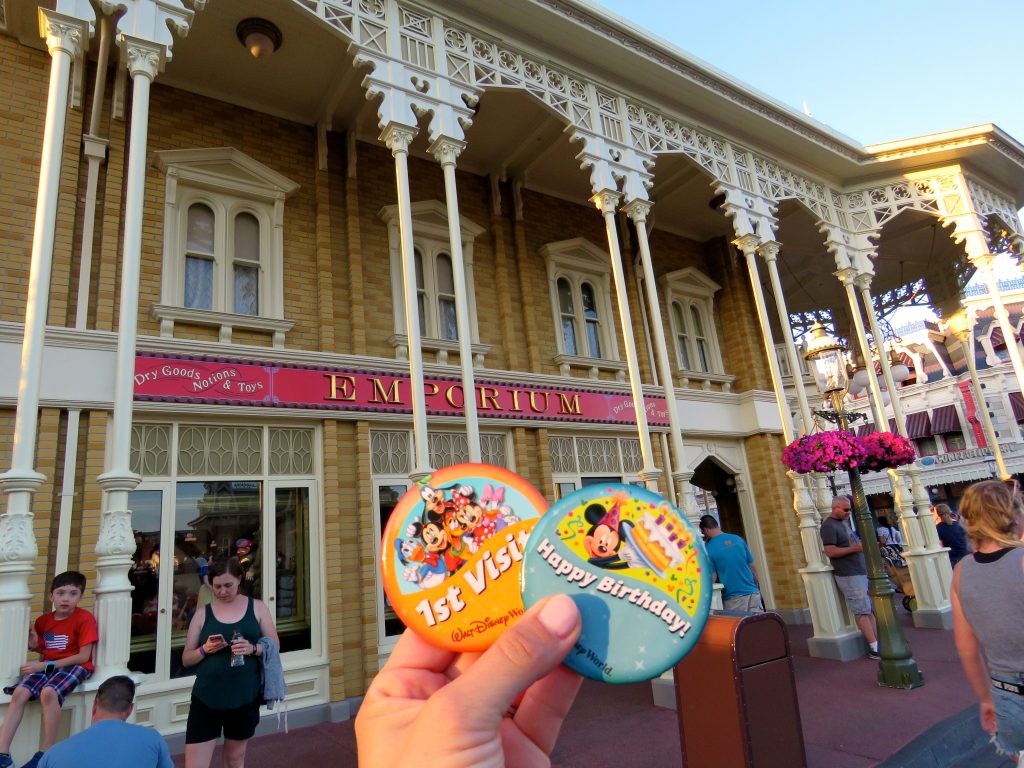 It was Alessandra's first visit to a Disney Park & her birthday celebration, so we asked for these pins. They are given to guests for free upon request at select shops or the Information Center located at the entrance.