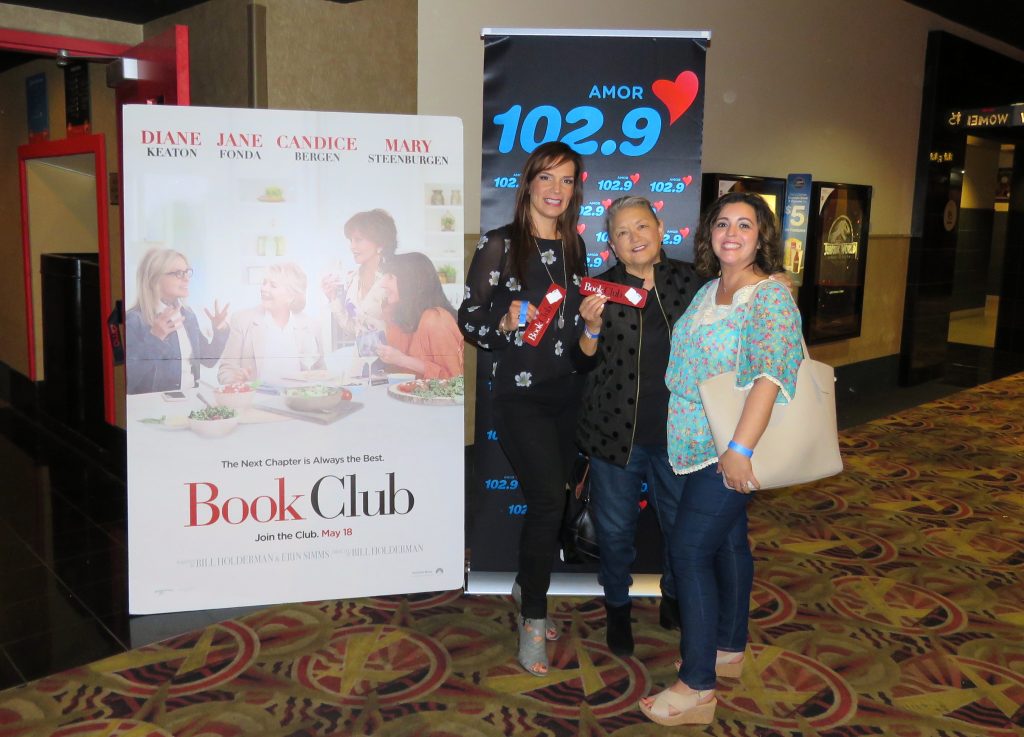 Arriving at the screening with my friends Susannah and Lorena.
If you follow my blog or me on social media, you know going to the movies is one of my favorite things to do. I usually make a girls night out or a date night of it. Since becoming a mom, going to the movies has been challenging. I need to plan ahead of time for someone to watch Alessandra. But, it is worth going to the trouble of finding a babysitter about once or twice a month if I see a movie I enjoy! Such was the case for the San Diego preview screening of Book Club! The representative from the promoting agency contacted me to invite me to the screening and told me I could invite ten supporters of my blog and/or girlfriends. I was excited to reach out to some of my blog supporters and closest friends to invite them to the screening with me. I included pictures below from our night at the movie theater on the screening night! Univision Radio's local station Amor 102.9FM was the media partner for the screening. It was nice to meet their listeners and see the Univision Radio team, in particular my friend Mery Lopez-Gallo.
The screening was held at AMC Plaza Bonita this past Tuesday and we all had a blast! We all loved, loved, loved the movie! Book Club is about a group of four life-long friends who have a book club and how their lives are changed after reading the famous Fifty Shades of Grey book. The movie stars Diane Keaton, whose character has recently become a widow after forty years; Jane Fonda, as a successful and wealthy woman who enjoys having sex with men without any strings attached; Candice Bergen, as a federal judge who is dealing with issues from her decades-old divorce, and Mary Steenburgen, as a woman whose marriage is in a slump after thirty-five years. It is a chick flick with hilarious lines! All of these women are talented actresses and bring their own unique wit to their roles. We were laughing throughout the entire movie! The men which play their romantic interests in the movie are also famous, but I won't tell you who they are because I don't want to give too much away. Even though it is a comedy, it does talk about the subject of being in different stages of our lives, be it a widow, a successful professional, or a loyal wife, and how even a chapter later in life can include love, a relationship, and sex. I really enjoyed the movie. All the actresses play their roles very well, plus I am a fan of all of them!
Below is the trailer, take a look! I recommend you get together with you mom, sister, or friends and go watch this movie! It is funny, yet also heartwarming! It may make you want to start your own Book Club with friends…or hit the reset button on your love life! Book Club opens on May 18 (this weekend) & is rated PG-13. You can find more info at BookClub.movie.
Have you heard of this movie? Are you part of a Book Club?
Hugs,
Paola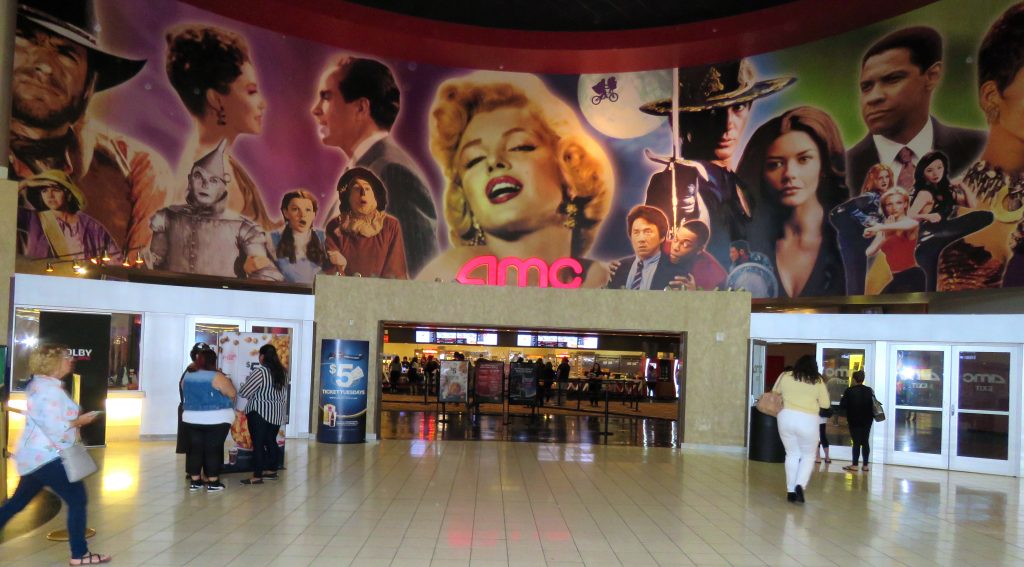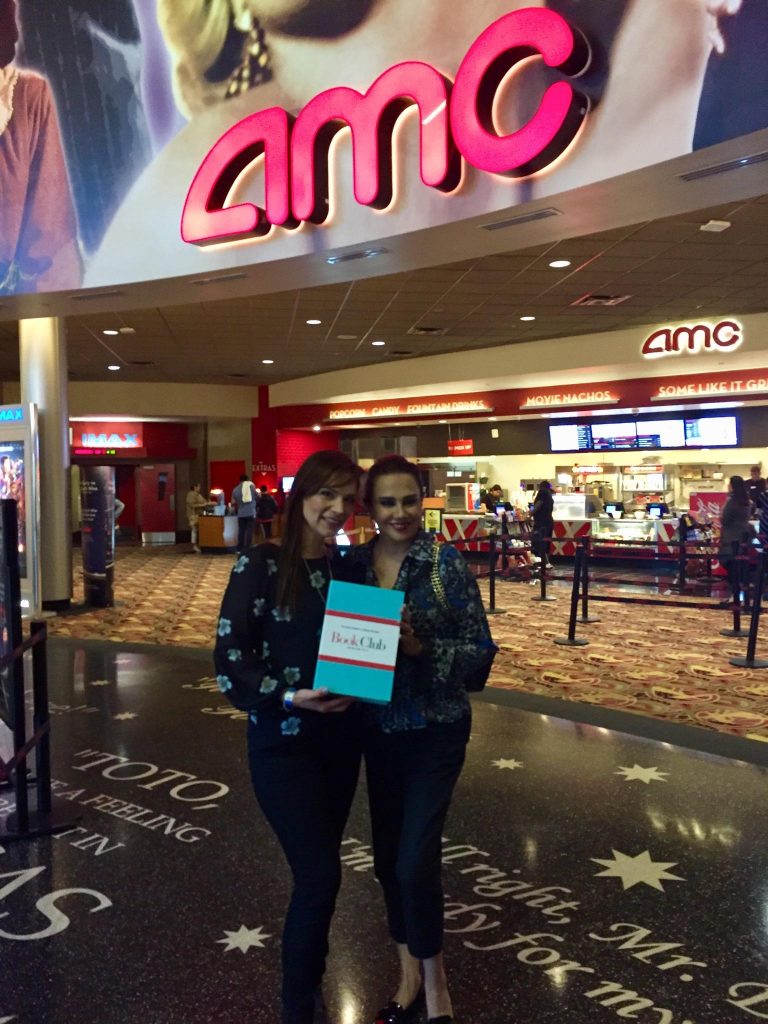 With my friend, Mery Lopez Gallo, she gave the welcome on behalf of Univision Radio before the movie started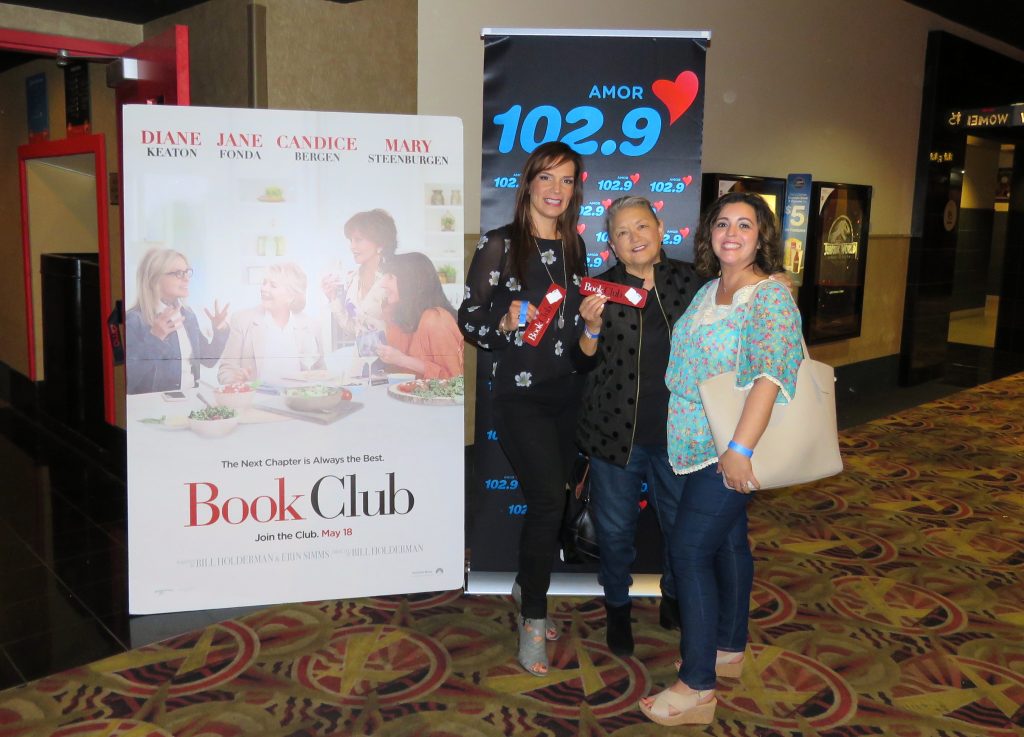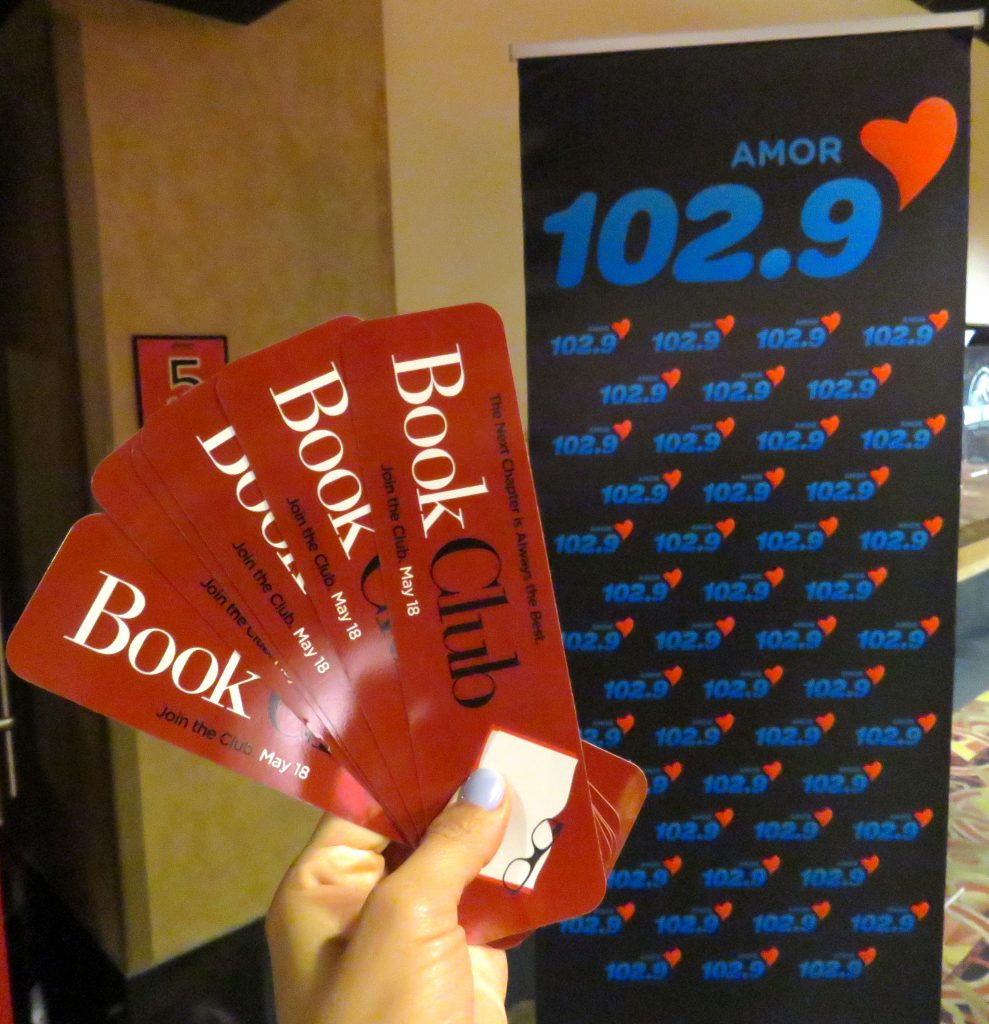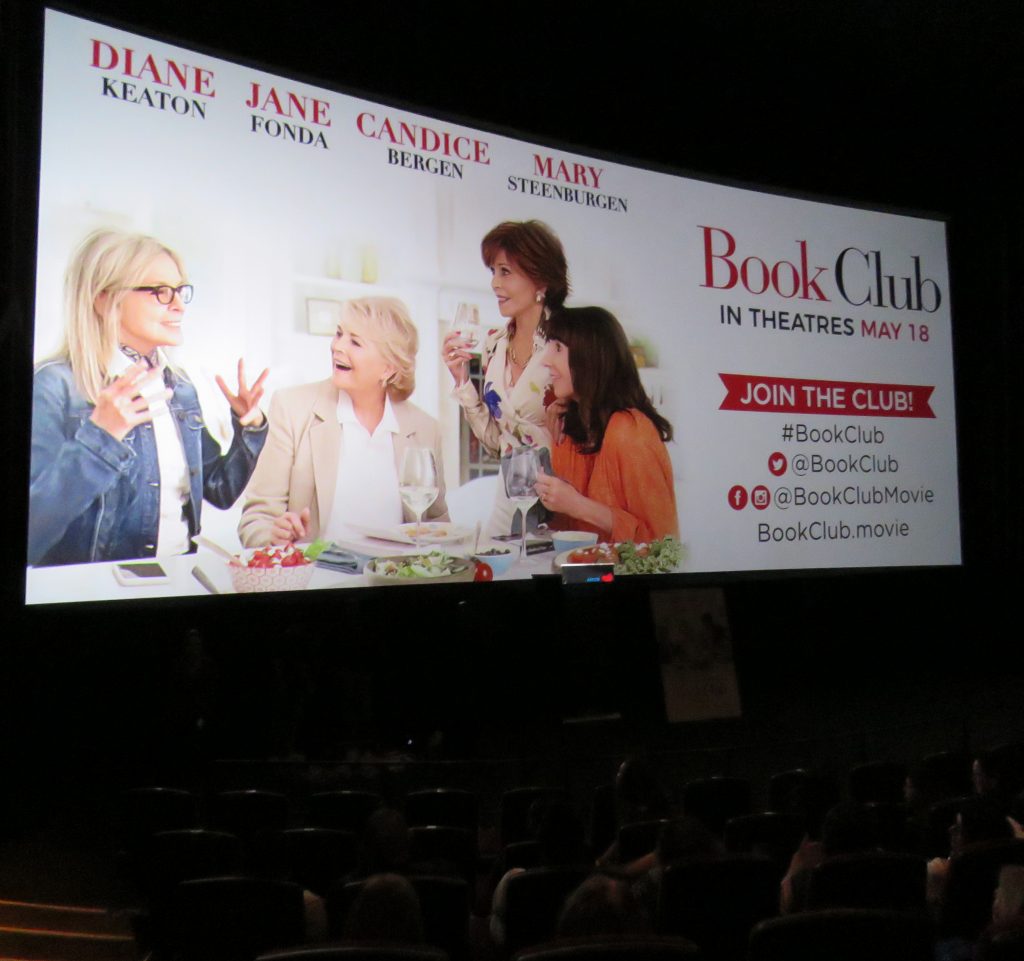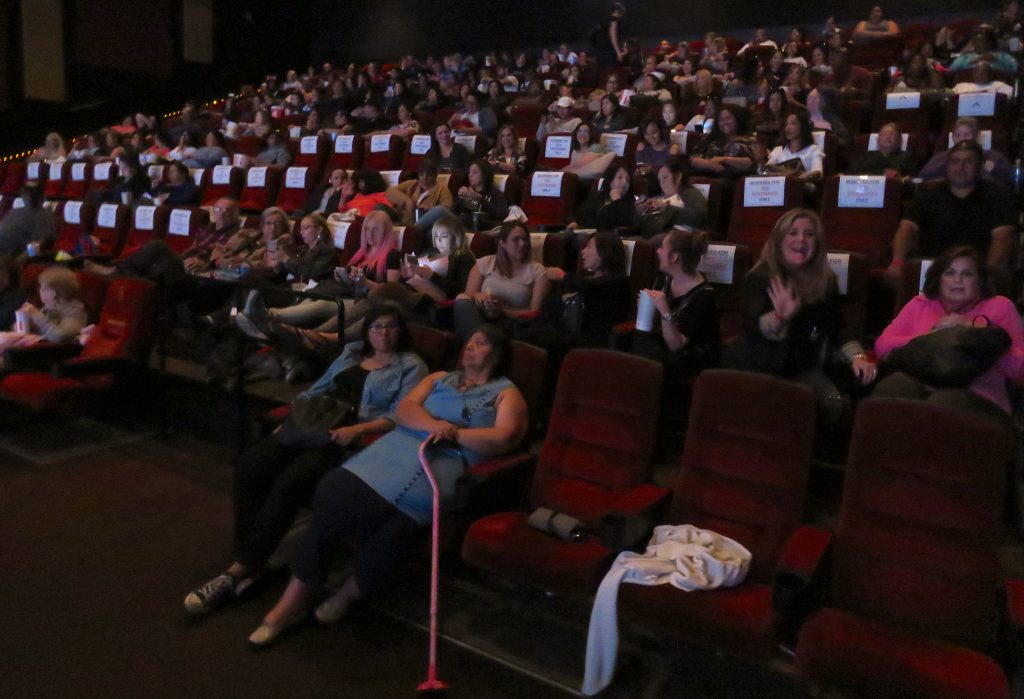 It was a full theater for the screening!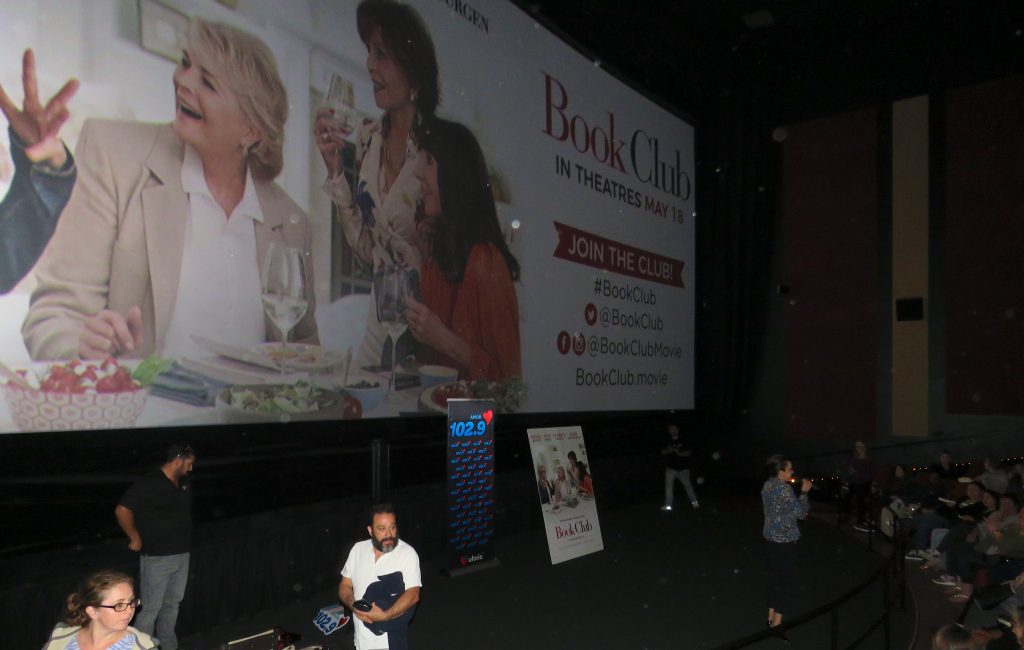 Mery & the Amor 1029 team giving the welcome before the movie started.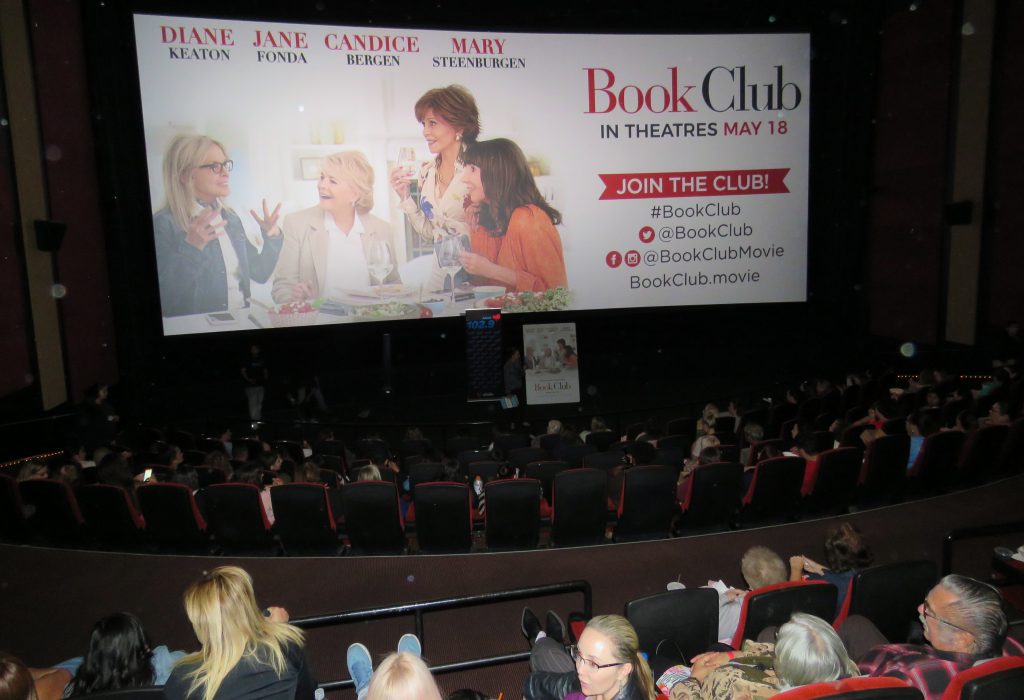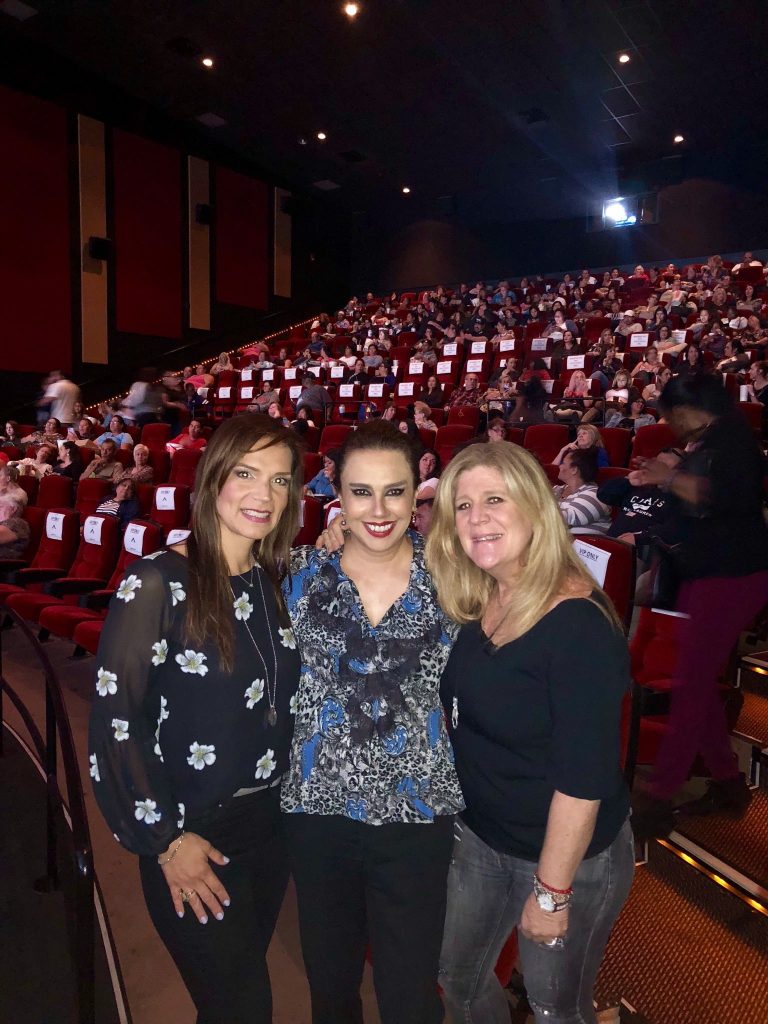 With friends, Mery Lopez Gallo and Becky Krinsky