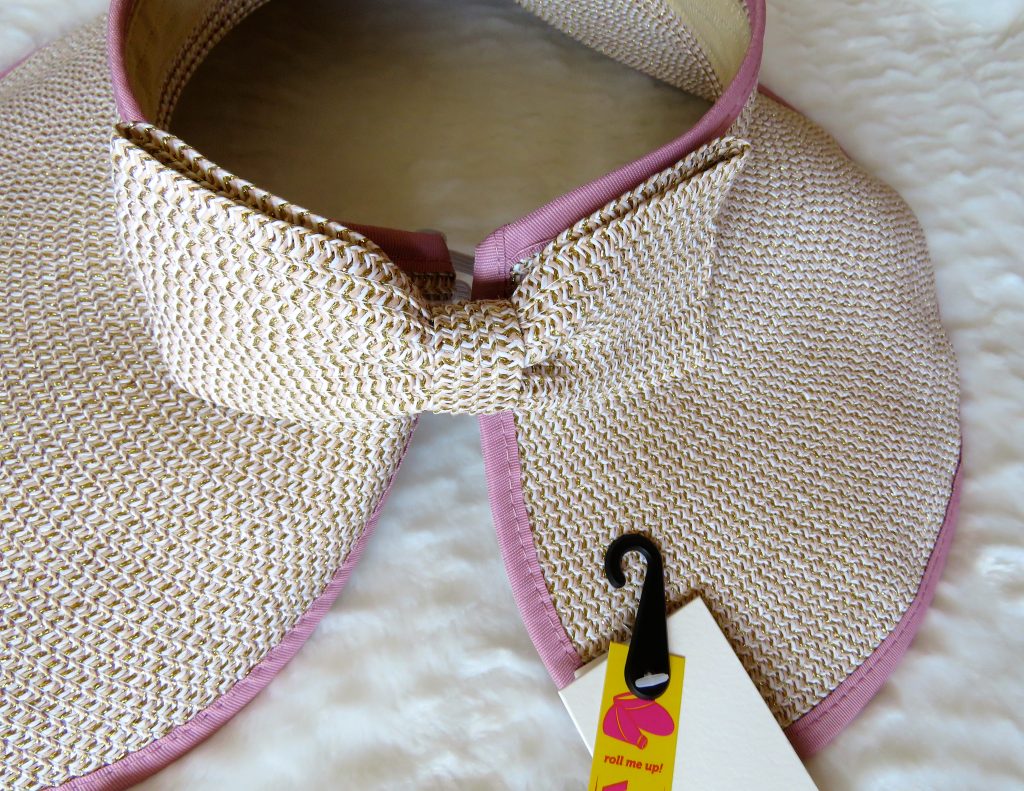 Summer is here! This means sunny days, walks outside, visits to parks, parties outdoors, barbecues, and vacations. I have somewhat sensitive skin and started noticing some dark spots on my skin in the past few years. I have always been aware of wearing sunblock regularly and hats when out in the sun. It was challenging to wear hats at outdoor events when I was working at the television stations and either emceeing on stage or meeting viewers at our booth. I would try to stay under the station canopy as much as possible and put on a hat before and after the event, particularly during the summer months. The spots I have now, are from years of sun damage and they are now coming to the surface. Now, I am even more aware of wearing a hat as much as possible, in addition to daily sunblock on my face, neck, and decolettage.  I have been spending more time outside during the day and in the sun this past year because I take Alessandra to parks, the San Diego Zoo, and other outdoor locations.
I used to carry a visor in the trunk of my car and would wear it during my walks with Lorena and when I was outdoors with Alessandra. Keeping it in the trunk made it easy to have it accessible when necessary. The visor only provided sun protection for part of my face and didn't cover the sides of my face or my neck. I liked wearing visors because it gives me less "hat head/hair" than a hat. When I wear hats, my hair gets flat on the top and sides, plus it seems to look oily, probably as a result of my head sweating from wearing a hat. I  have several hats, but all of them are full, normal hats. So, I started to look for a hat which I liked, it needed to have a wider brim, be open at the top, similar to a visor, but would provide more sun protection coverage. The key was that I also had to like the hat, and it had to be easy to carry in the trunk of my car and for packing on trips. I am somewhat particular about the hats I wear. I have several wide brimmed visors, but I really don't like how they look when I wear them, so I just don't use them, which is bad.
There is a Ross store close to the gym where I go, so this store, along with Target have become the two stores I seem to shop at most often. They both have shopping carts and are on the way home from gym, which make it convenient because I usually bring   Alessandra, our toddler, with me. The shopping carts & convenient locations are key for me as a mom! I was at Ross recently, looking for an insulated lunch box for Alessandra and stopped by to see the hats! I fell in love with this David and Young hat! It had all the features I was looking for, plus a nice bow on the back, has velcro to adjust it, a sweatband, and it rolls up! Plus, I really like the quality of the material. At $7.99, the price is also very reasonable for a nice hat. I bought one for myself and two for birthday gifts, one for my mom and one for a friend. They both loved it! When I wear it, I have gotten compliments and questions about where I purchased it. I saw more of these hats last week while at Ross, you may also be able to find it online at DavidAndYoung.com or on Amazon (here's a link, I searched David and Young woman hats visor).
I have already worn this hat several times and plan to pack it for our summer trip!
Do you wear hats? Do you have a favorite hat and why is it your favorite?

Hugs,
Paola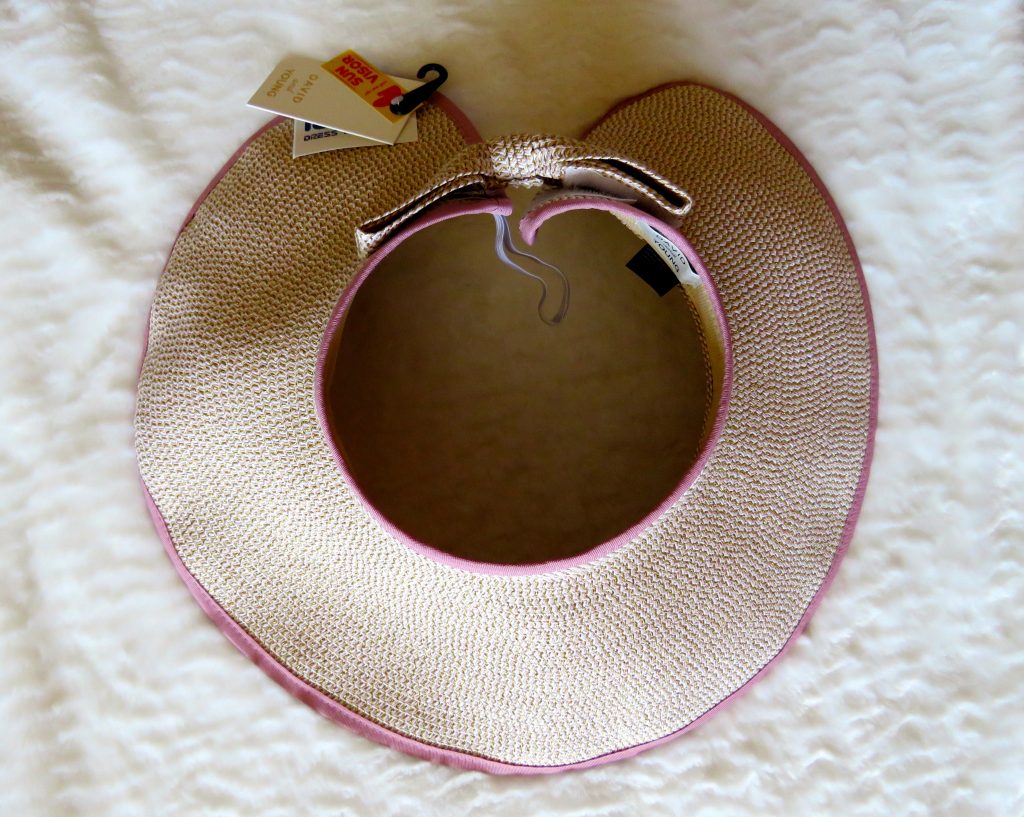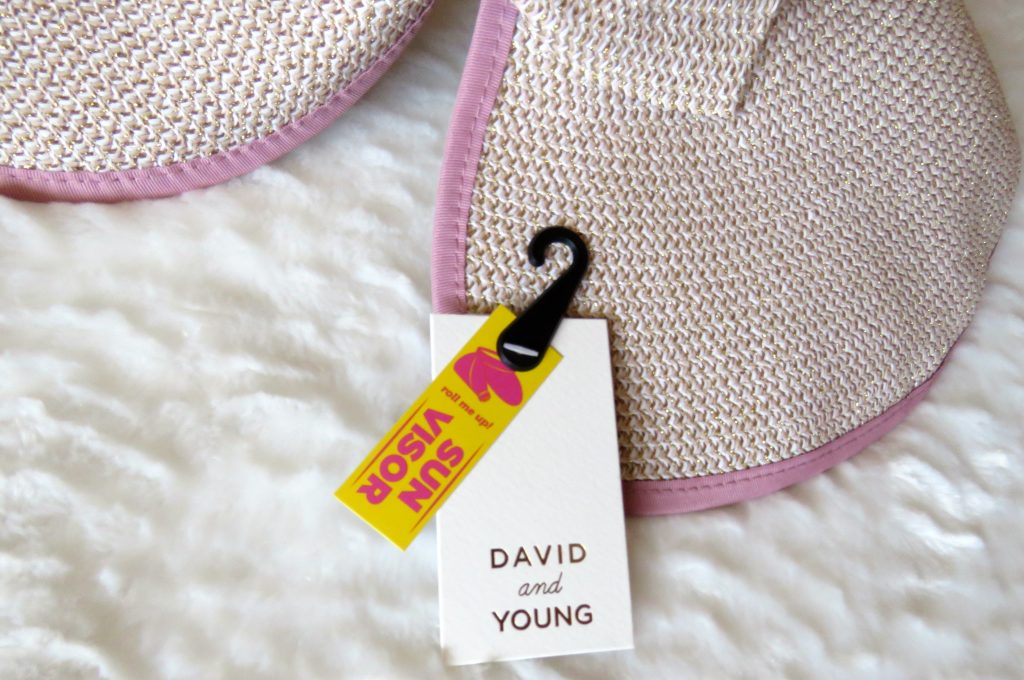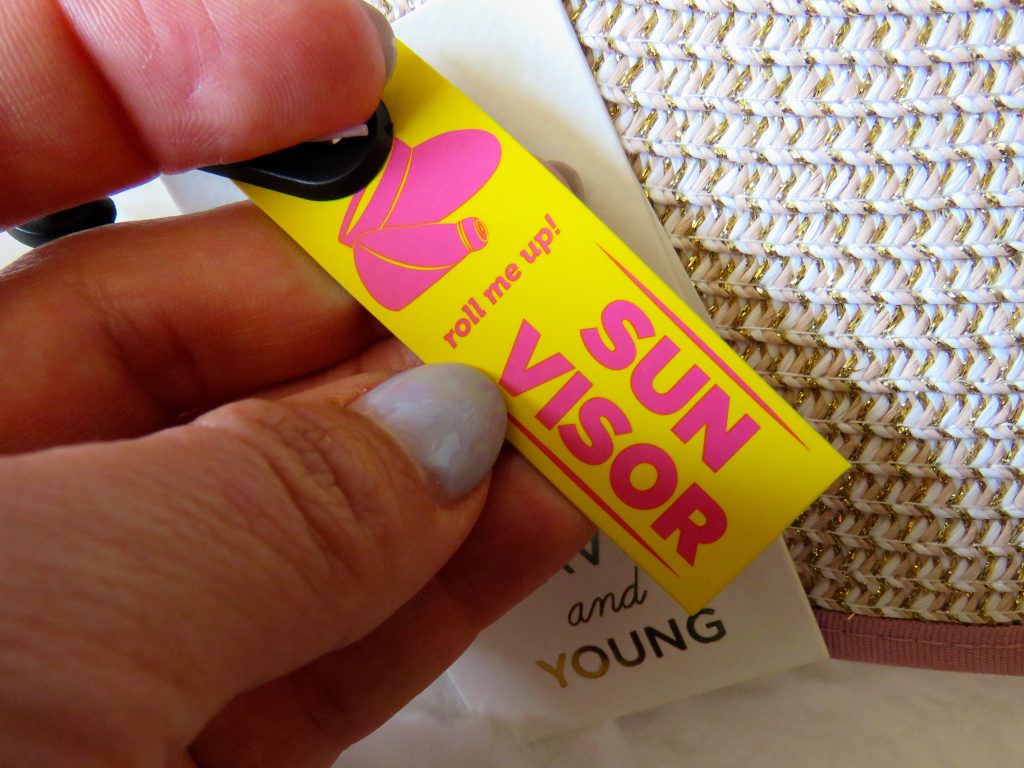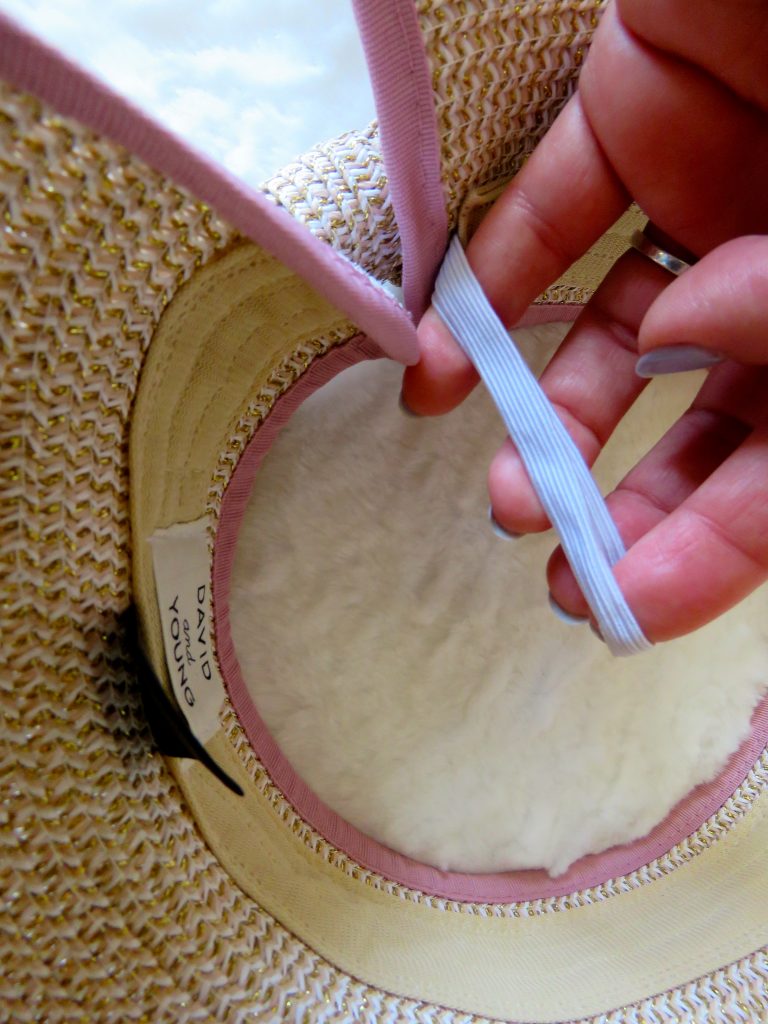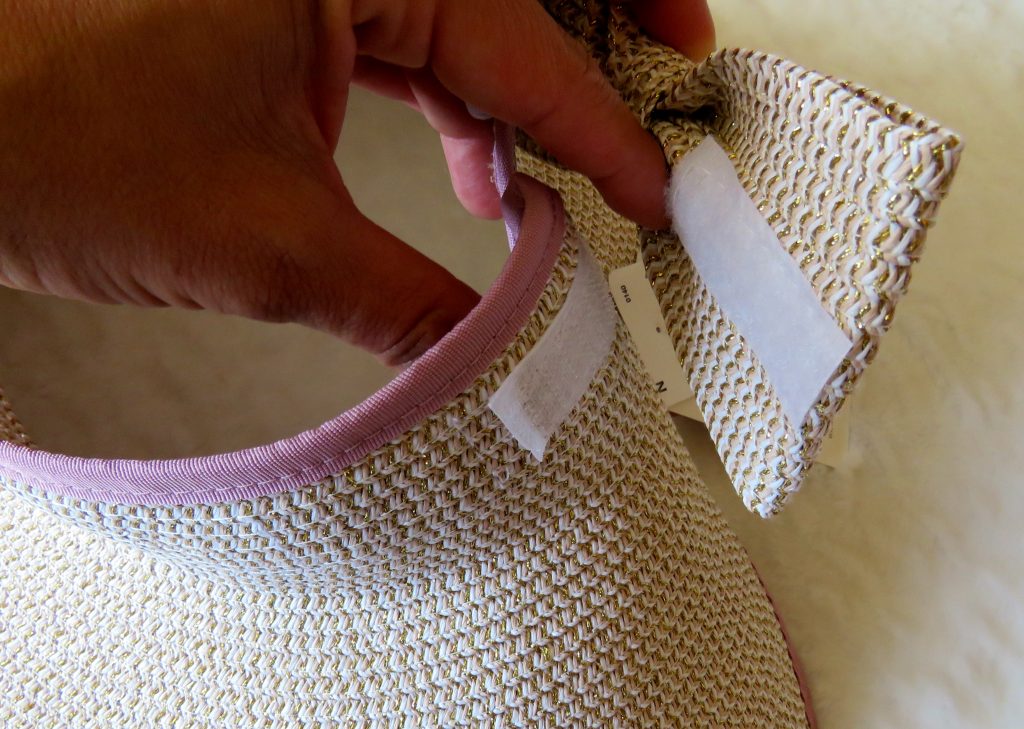 The bow has velcro to hold it in place.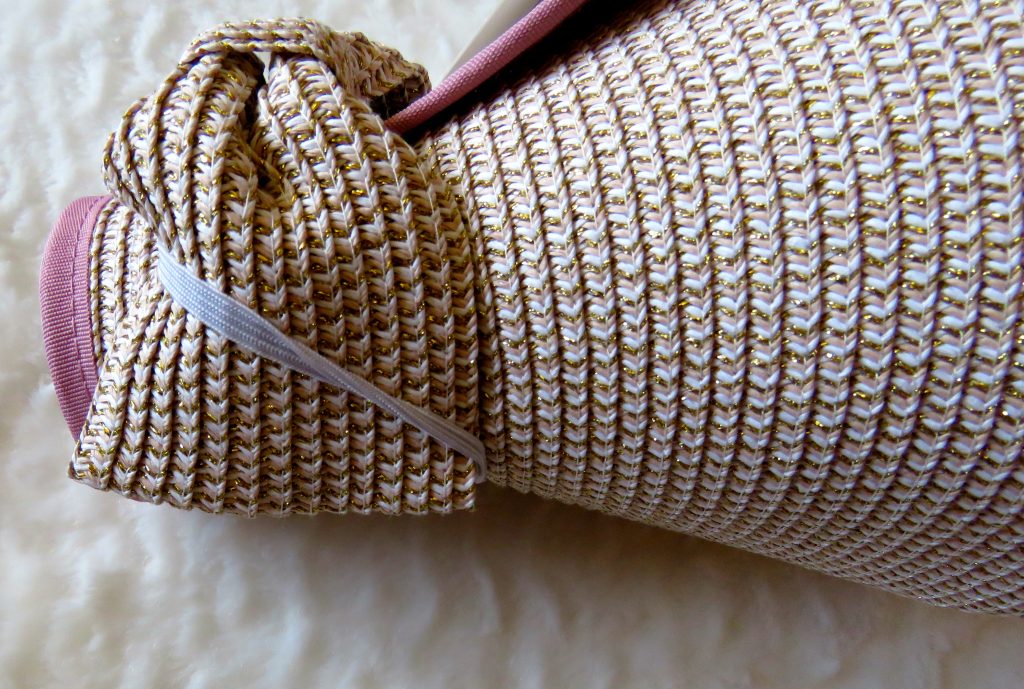 After placing the elastic over the rolled hat, I gently place it over the end of the bow to hold it in place.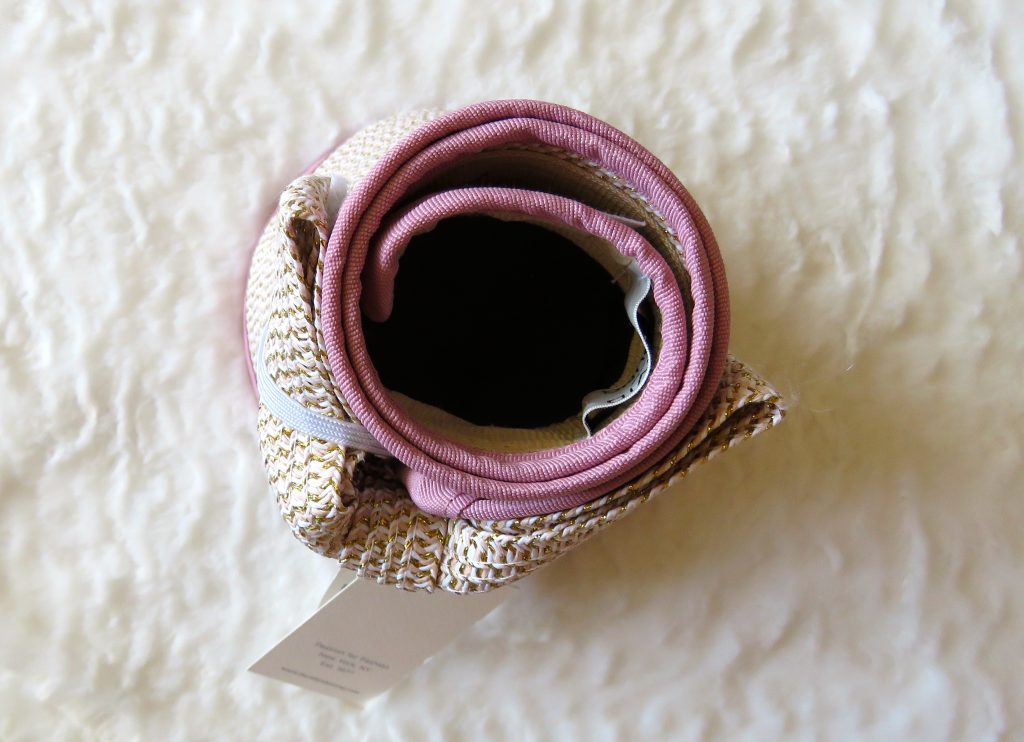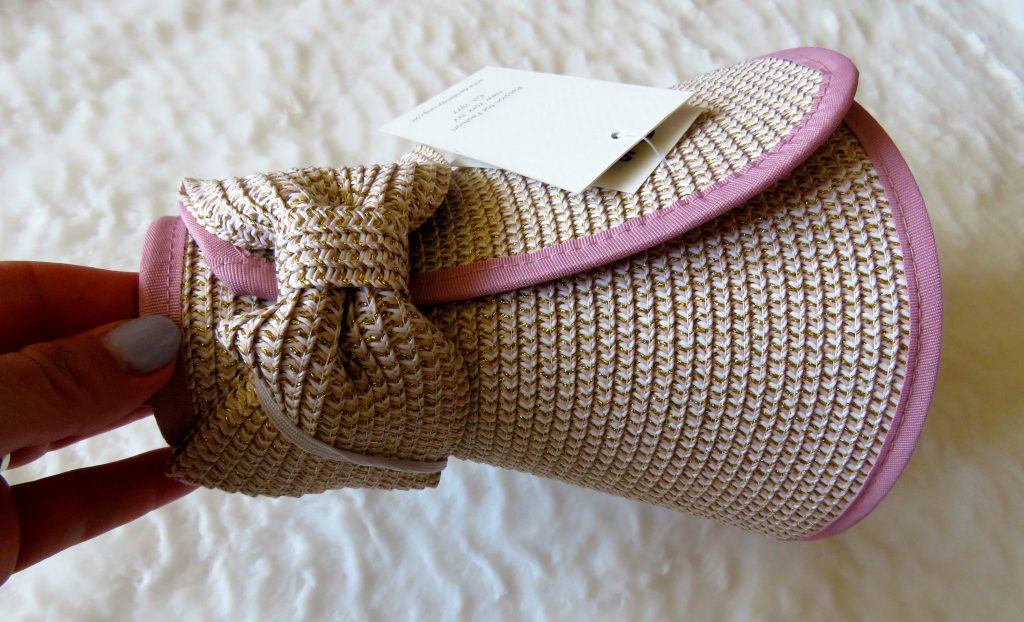 It rolls up easily and is compact, great to store in the trunk of my car and to pack for travel.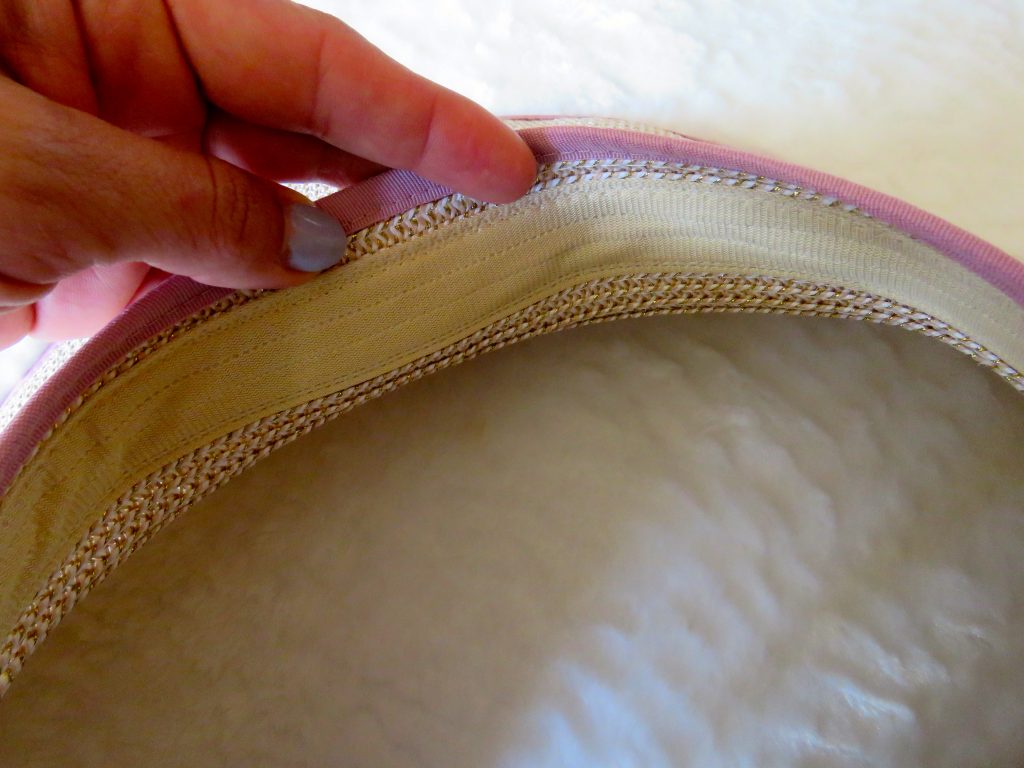 I like that this hat has a sweatband because it helps absorb sweat, hold the hat in place and protects the hat from makeup and natural oil from my skin. It is also easy to spot clean the sweatband without damaging the hat.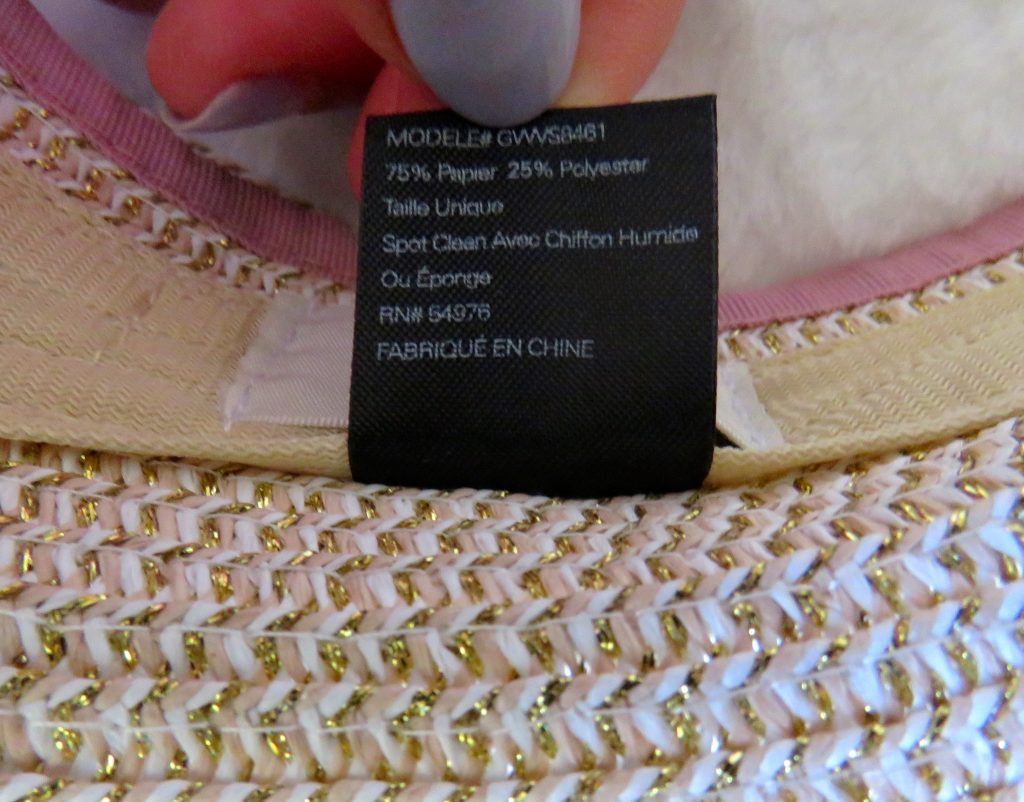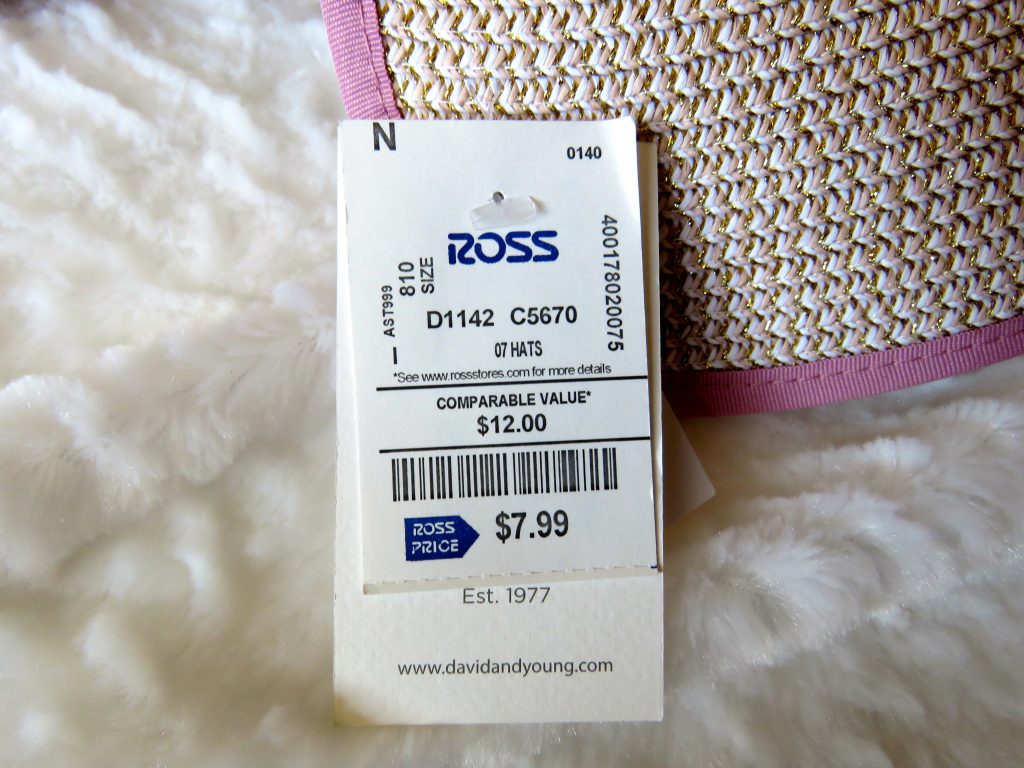 I have paid up to $50 and $75 for hats with similar large brim and good quality, so at $7.99 this was a great purchase!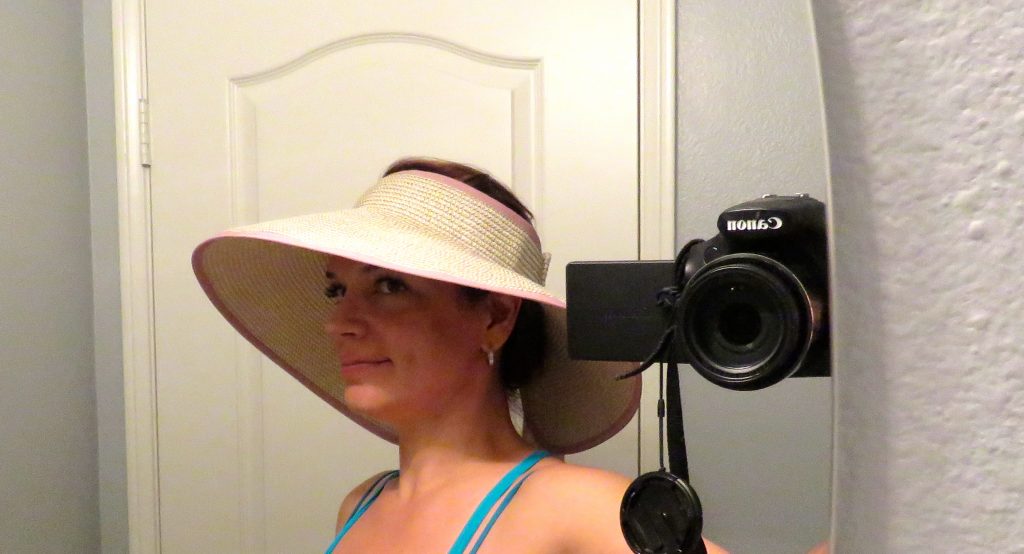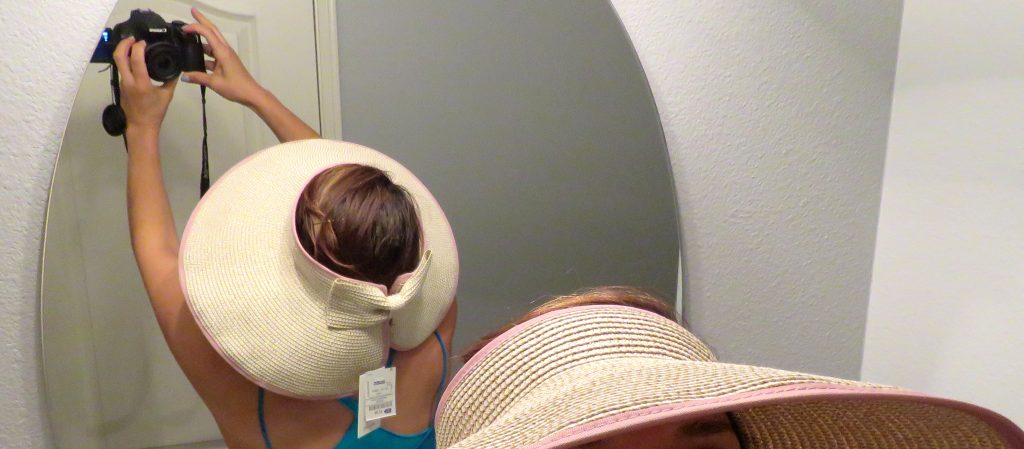 I did the best I could to take a selfie to show you how the hat looks on and from behind.