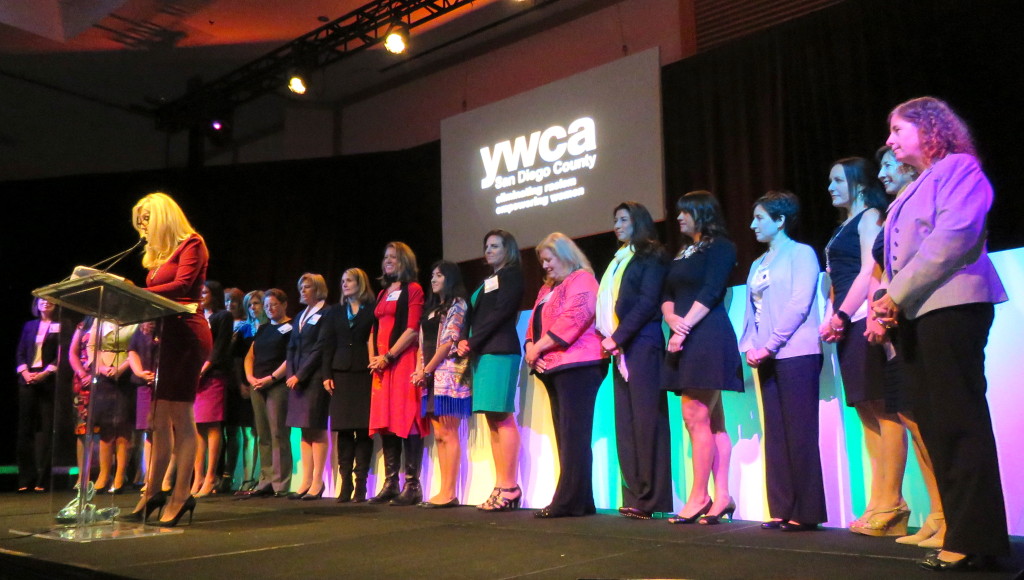 As I've shared in the past, one of the aspects of my career I enjoy the most is my community involvement and volunteering. Making a difference in other peoples lives and the community gives me great satisfaction. The smiles on children's faces at a toy drive distribution, stories from the heart, laughs, and hugs are the moments of the community work which I remember the most. I have been fortunate to participate with multiple organizations and see first hand the good that their work does to help people in need. I had volunteered with the YWCA as a "celebrity participant" at their Walk A Mile in Her Shoes annual fundraiser (held in October). My friend, Gavon, joined the management team at the YWCA San Diego County and invited me to participate on the Awards Selection Committee for the Tribute To Women & Industry Awards (TWIN). The Awards are given at the YWCA's Annual In the Company of Women Benefit Luncheon. In its 17th year, the event and TWIN Awards celebrate the strength, courage and spirit of women and their extraordinary achievements. It was an honor to participate on the Awards Selection Committee and read the nominations of women who are making a difference in their communities. It is amazing how women are so strong and tireless, working full-time, running households, raising families, continuing their education, and still find the time to volunteer at local non-profit organizations and to mentor others. The nominees were all extraordinary in their own way and leaders in their industries.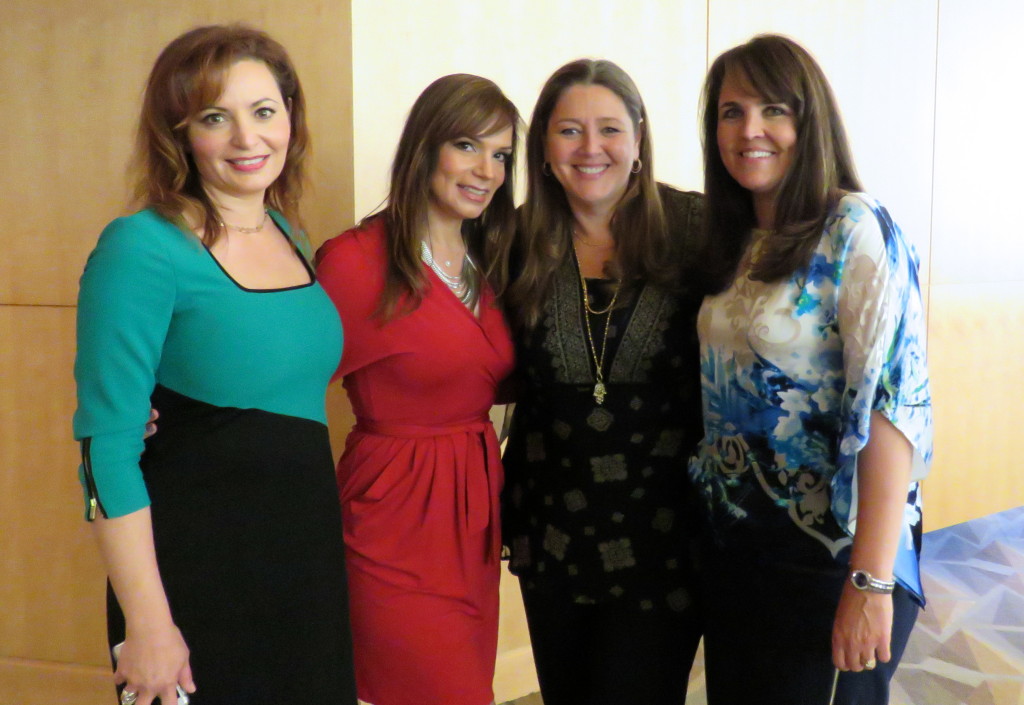 It was a treat to listen to Camryn Manheim, the keynote speaker, who shared about her battles with weight, and determination to defy the beauty myth and casting stereotypes in Hollywood. She is best known for her Emmy and Golden Globe Award winning roles on The Practice. Her words resonated with me because she spoke about being comfortable in your own skin and not being afraid to speak up if you think something is wrong or you are being mistreated. I could relate because that is the mission of my website, for women (and men) to feel happy with themselves, happy in their own skin, and with their own style. Make-up and clothing can make us look good on the exterior, but our interior has to feel good about ourselves in order for us to be happy. Camryn was inspiring!
The YWCA San Diego serves more than six thousand clients each year. Through comprehensive and empowering programs, they help women, men, and children break the cycle of domestic violence and homelessness, and achieve self-sufficiency. One of the speakers at the event was a YWCA client who had suffered from domestic violence. She shared her story of survival, how she made the difficult decision to leave her marriage and home, in order to protect herself and her children. Her story touched my heart. After living in a YWCA house and participating in their programs, she was able to start her life over again. In time, she got a new home, where she lived in peace with her children. After attending training she now has a successful career in floral arrangements. The centerpieces at the Luncheon were assembled by her! The YWCA is now her client!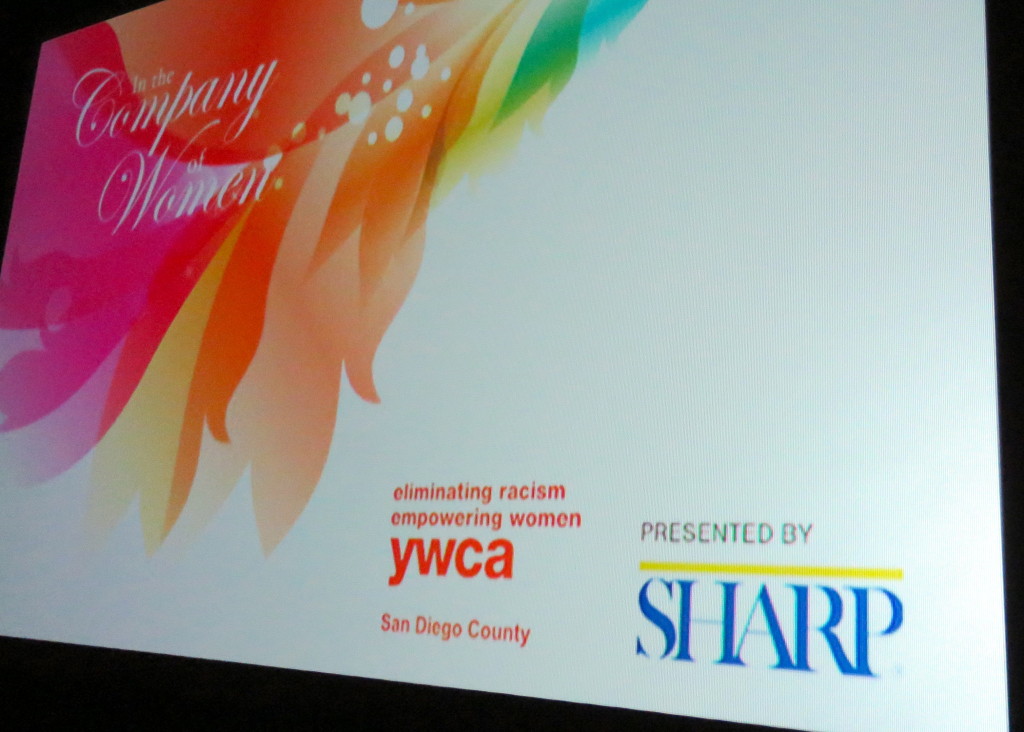 Thankfully, I have never suffered from domestic abuse, but have suffered from abuse in the workplace. I have not shared my story, but in time, when I feel stronger, I will. Listening to these women speak inspired me to share my story with others, so they will know that they have options and should speak up if they are being treated in an abusive manner. I feel fortunate that I was able to make a change in my career to remove myself from the abusive environment. From personal experience, I know it is not an easy decision and also understand that many people can't leave their current job, regardless of the circumstances, until they have another job elsewhere. Abuse can lead to depression, anxiety, and other illnesses, it can also be physically dangerous. As the speaker (client) said, the YWCA is a safe-haven for women who thought they did not have an option to get out of the abusive environment. The YWCA not only offers them a home, but also programs and services to move forward, become strong again, and rebuild their lives, no longer being victims of abuse. The YWCA is helping women (people) transform their lives!
My faith and prayer has helped me through difficult times in life. I believe that things happen for a reason, we (I) may not understand the reason in the moment, but in time I know I will understand. Sometimes, we are being removed from something, somewhere, or someone because God has another plan for us, or sometimes simply because it was time for a change and we needed a budge (or a hard push) to make the move. I know in time, I will understand how living through that experience made me a stronger person and there was a lesson to learn from it.
Even though I had volunteered with the YWCA in the past, I hadn't been asked to become more involved and for some unbeknownst reason I hadn't attended other of their events. This year, I was asked and I am glad I volunteered. What I got out of it is way more than what I contributed. I sincerely feel it was part of a bigger plan. I will continue volunteering with the YWCA and helping them with their mission to help people who are victims of abuse. If you would like to volunteer with the YWCA, to donate or for details regarding the TWIN Awards, visit their website.

You can view more pictures from the Luncheon below and at In The Company of Women.
Hugs,
Paola
PS – View other posts regarding volunteering opportunities: Damas de San Diego, How Ringing a Bell Can Make a Difference (Salvation Army), Media Arts Center San Diego, Celebrando Latinas, and Mana de San Diego Latina Conference.
Camryn Manheim
The Honorees
TWIN Award Recipient, with Camryn Manheim, and Heather Finlay, Executive Director of YWCA San Diego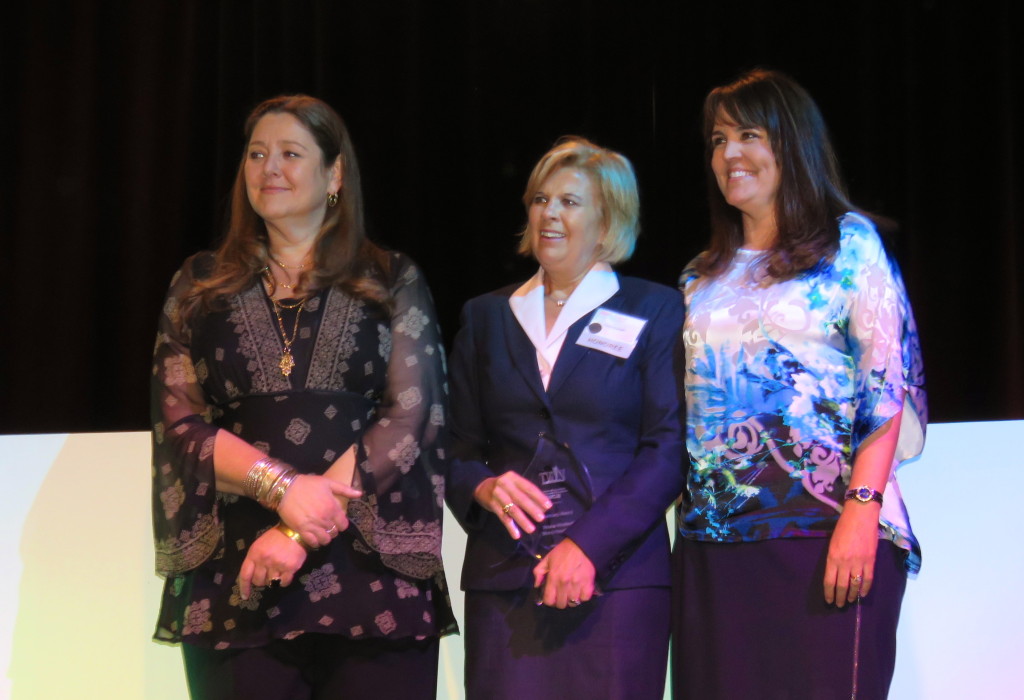 TWIN Award Recipient, with Camryn Manheim, and Heather Finlay, Executive Director of YWCA San Diego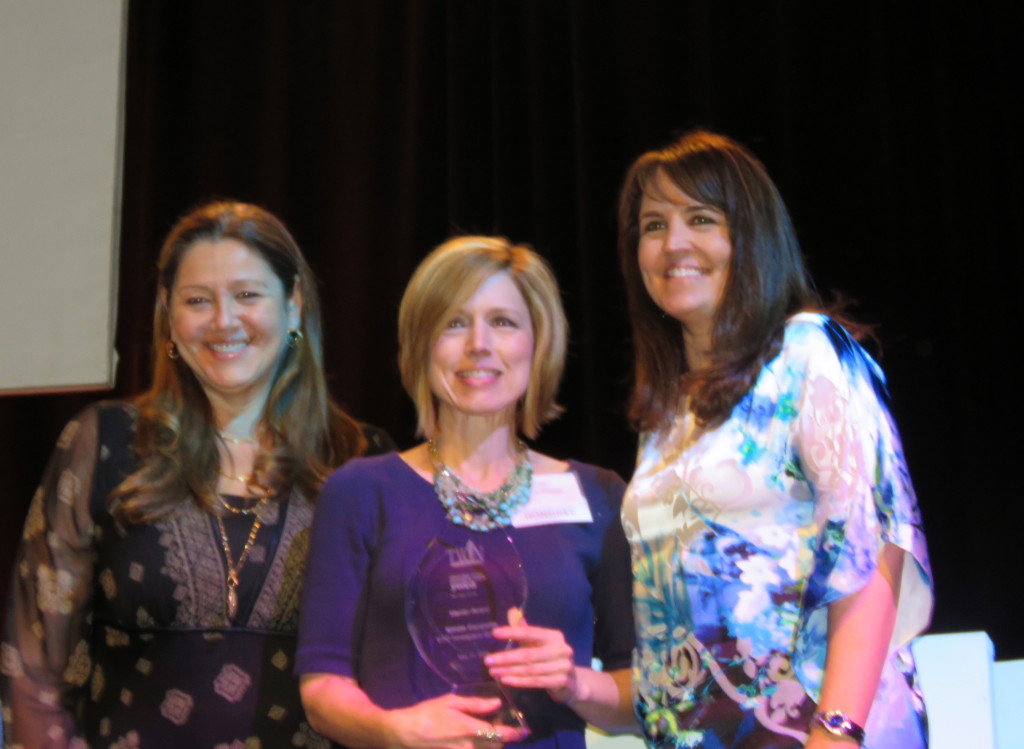 TWIN Award Recipient, with Camryn Manheim, and Heather Finlay, Executive Director of YWCA San Diego