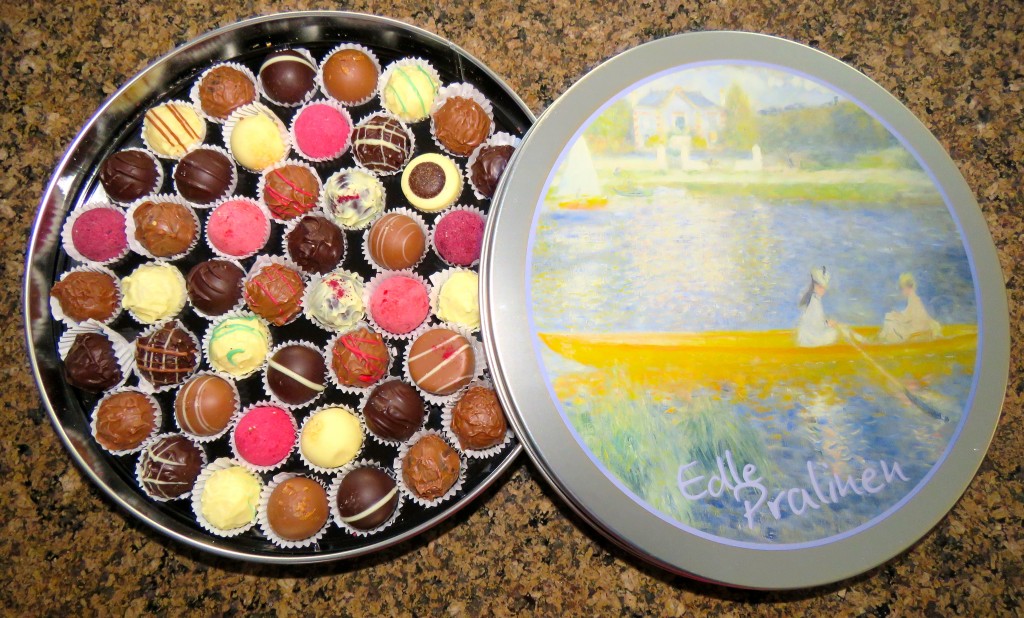 Hard to believe how fast the week flew by! It was a good week! The highlights were the return of my hubby from his trip to Germany! I didn't join him this time and missed him! On the weekend, we enjoyed the Dia de Reyes party, it was a day-long celebration, and our baby got her first little Christmas stocking. I am glad to be back to my walks with Lorena. I look forward to them every week and last week we missed them due to the El Niño storm. We hadn't missed a walk due to the weather all winter long! We'd tough it out and walk even in the rain, but last week the storm was just too strong. The sunsets we got to see during our walks made us pause and just take them in. The colors in the sky are amazing this time of the year! Such natural beauty! I also had a regular pregnancy check-up doctor's appointment and thankfully all is well with our baby! She continues to grow! I like going to these appointments because we get to listen to the babies heart beat and get an update on how she's doing. I did some shopping for the baby this week. Baby clothes is adorable, I just want to buy everything, but fight the urge because we have several items of clothing already and two more baby showers coming up soon. Everyone tells me to wait and not get carried away buying tons of clothes because in the first few months babies grow fast and some of the clothes won't even get worn.
I am continuing my de-clutter project (one of my New Year's Resolutions). Focused this week on clearing out the file cabinets and bookcase in my office. I will move my office into the loft area and the room where my office is currently will be the baby's nursery. I chose the loft because it is located adjacent to the baby's nursery, so I will be close by. I spent an entire day going through paper work, but was able to get rid of lots of things we don't need (will donate) and shred old papers. The goal I set was to be done clearing out the office by January and I am on track to complete it! We also took a parenting class this week. The topic was Taking Care of Yourself After Labor and Belly Binding. It was interesting. I am glad hubby joined me so he could hear from an expert what my body will go through (as well as my hormones) and that I will need to take it easy for a few weeks afterwards. I'll write more about belly binding in a later post. I plan on wearing some kind of girdle for a while after I have the baby to help my body recuperate, just haven't decided which style. My sister, mom, and friends have worn them and swear they help.
The San Diego Union-Tribune (SDUT) released the video they produced to support the San Diego Latino Film Festival. I coordinated the scheduling of the interview, and participated in it as Ambassador and Spokesperson for the Festival. It was a fun experience to work with the SDUT team, all pros! As with every week, I enjoy writing the blog posts, staying in touch with you, and continuing to work on my consulting projects. The Latino Film Festival is coming up soon, March 10-20, so it's crunch time for us! I'll write more about the Festival in the coming weeks! Let's see if I make it to the Festival this year. I hope to be there! It all depends on when the baby decides she is ready to be born. My due date is in the fourth week of March, so we'll see what happens!
What were the highlights of your week?

Hugs,
Paola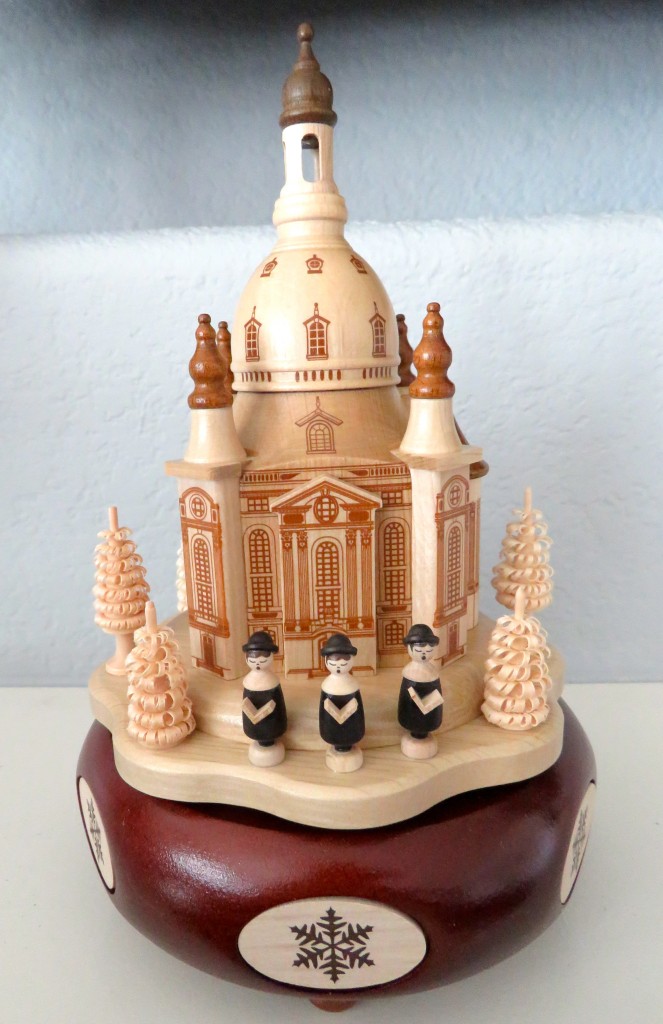 My mother-in-law sent us this beautiful Christmas decoration from Germany. It is hand-made and winds up to play music as it spins. She send us very special and unique gifts every year! Items which are only found in Germany, which is known for their intricate Christmas decorations and markets (see the Christmas window showcases in post from our trip to Heidelberg, Germany in the fall).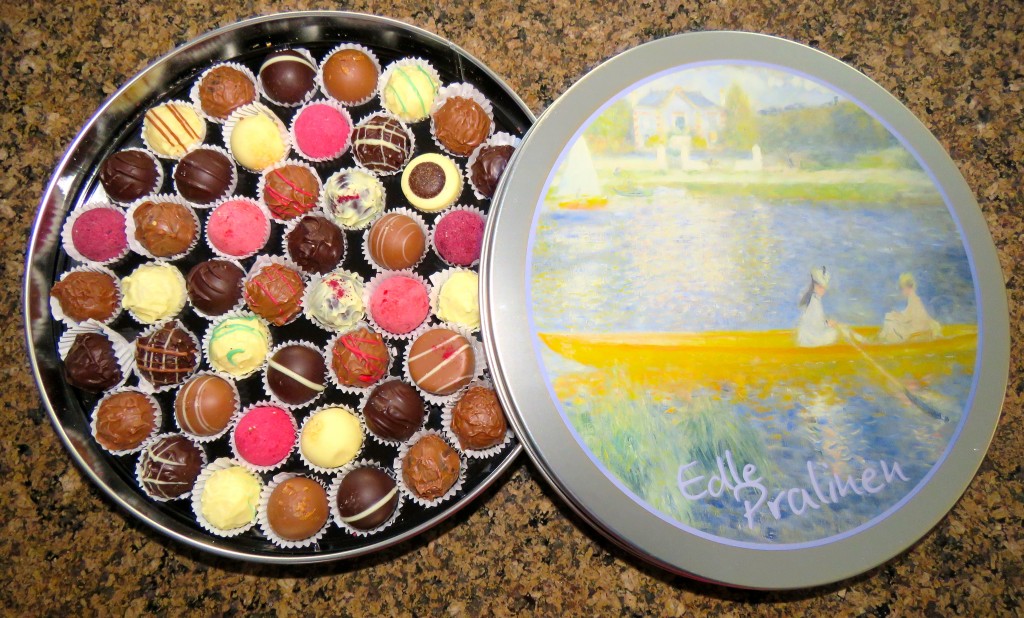 Truffles hubby brought back from Germany. These are almost too pretty to eat! But, we have been eating them anyway. Each one is a different flavor. What a treat for a chocolate lover like me!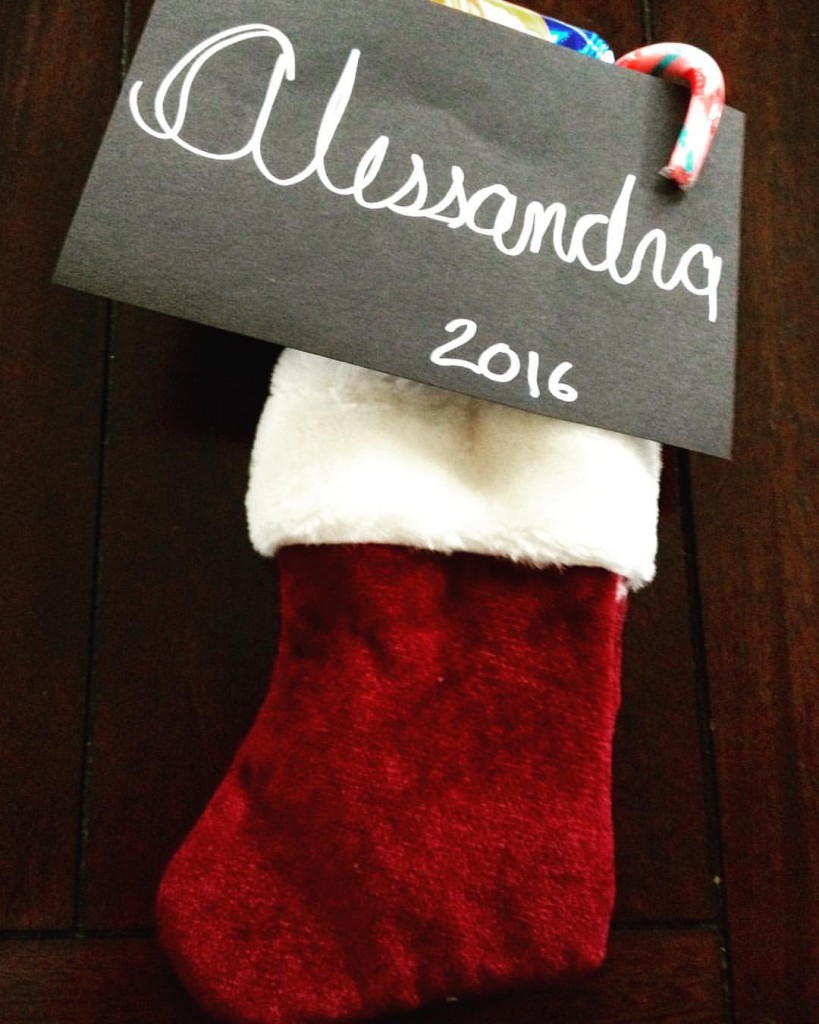 Our baby's first Christmas stocking (more about why & how she got it on the Dia de Reyes post). Our baby is already participating in a family tradition!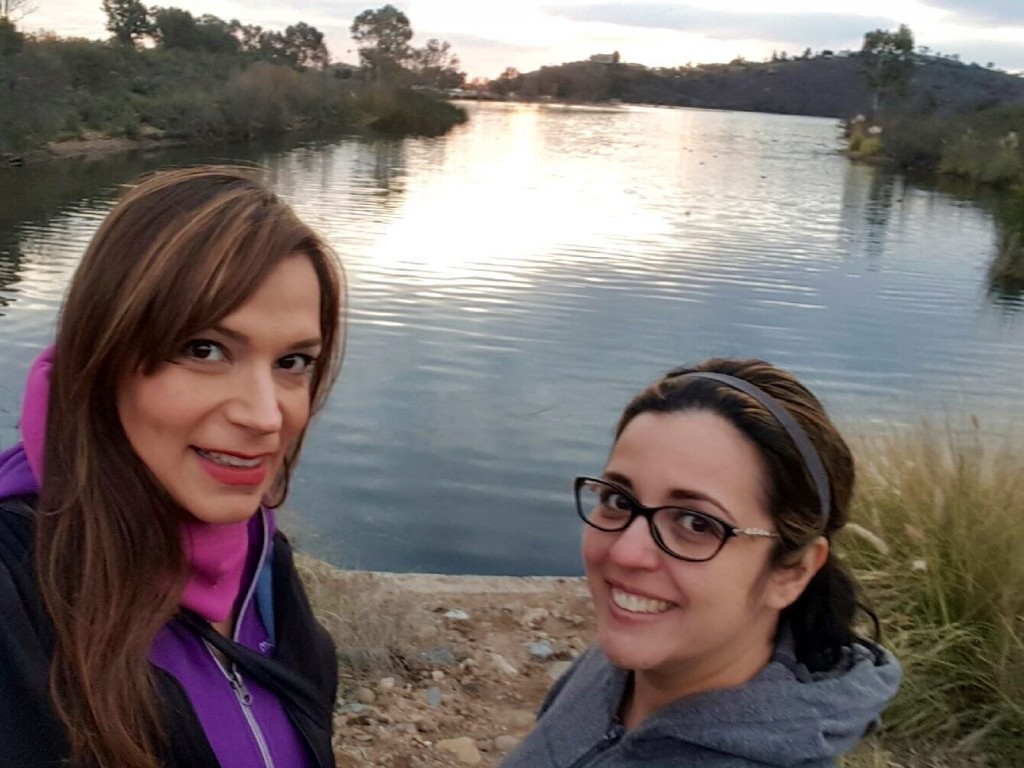 Finally, this storm passed and we are back to our walks!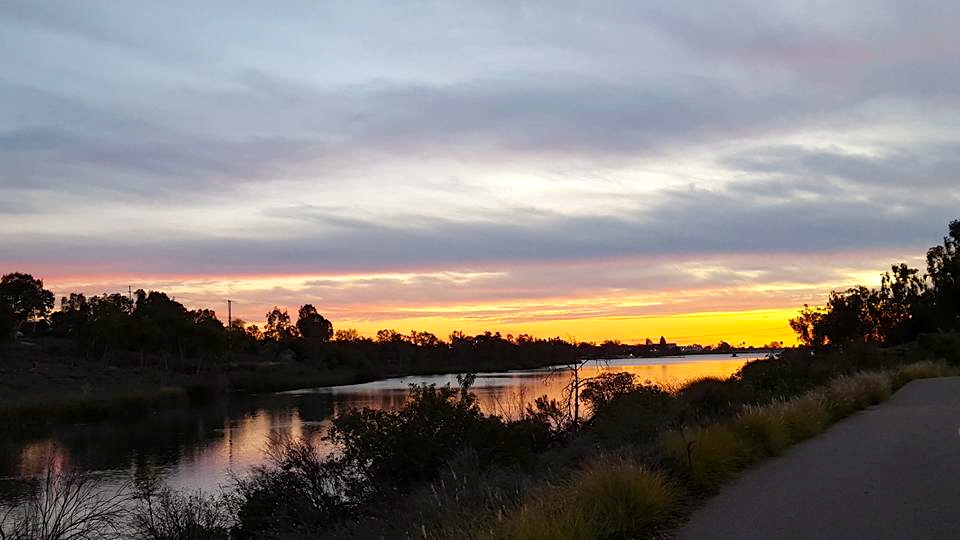 Sunset during our walks. The colors in the sky are breathtaking.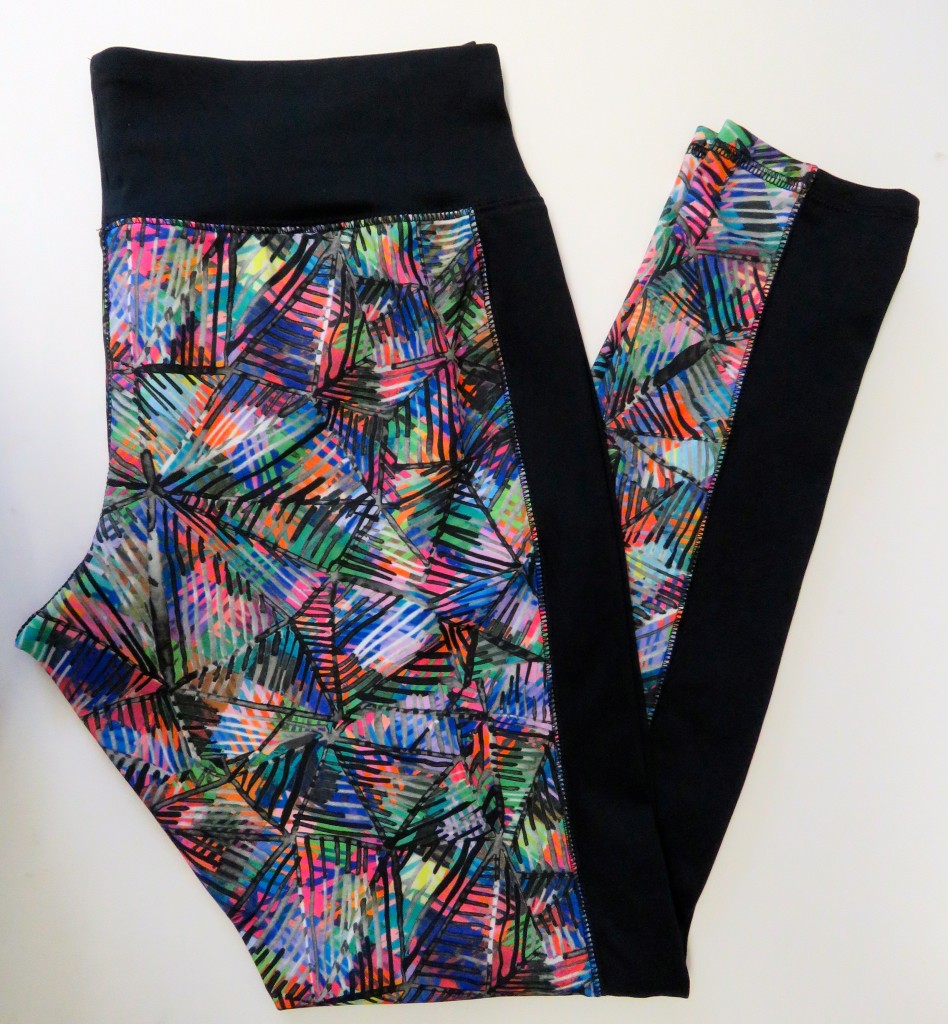 Since my belly continues to grow, I am rotating between three exercise pants which still fit me. But, I am getting tired of wearing the same pants every week. So, I bought these fun & colorful exercise pants at Target (Merona) to mix things up a bit! I usually wear black or dark, solid color exercise pants. I haven't purchased any maternity clothes (except for some leggings which I have yet to wear), I've opted to buy a few items in a larger size. I purchased these one size larger than my regular size and they are comfortable. I hope to be able to wear them after my pregnancy. These colorful pants just seem like they can make exercise even more fun!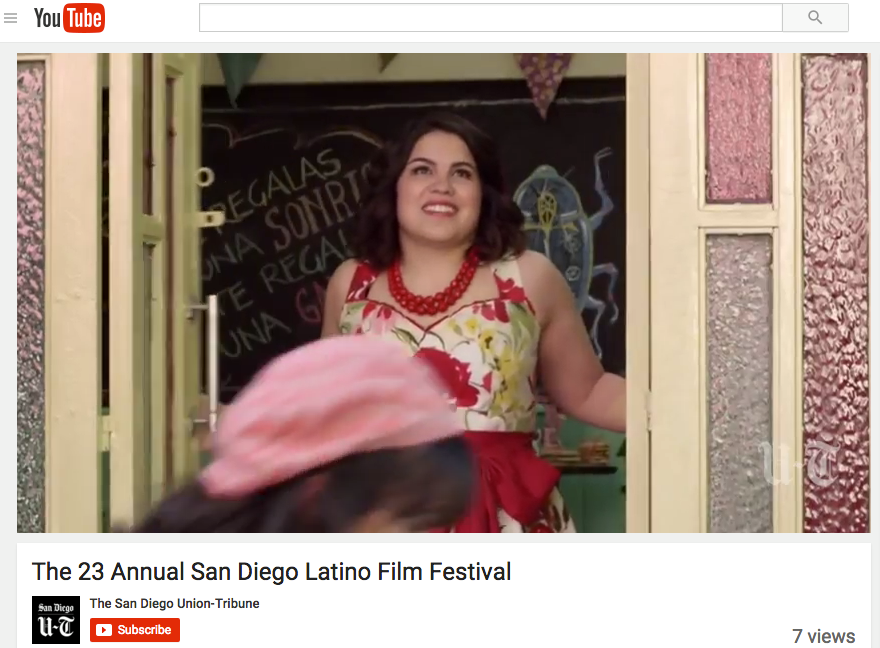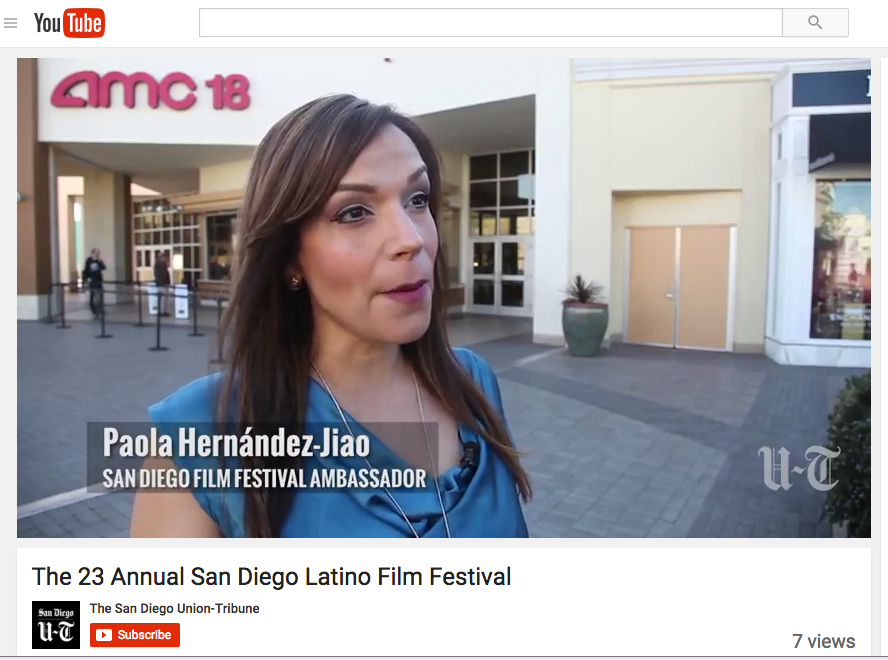 The San Diego Union-Tribune released the interview promo video they produced to support this year's San Diego Latino Film Festival launch! You can view the promo video here, I loved it (it's colorful, upbeat, & only 48 sec).