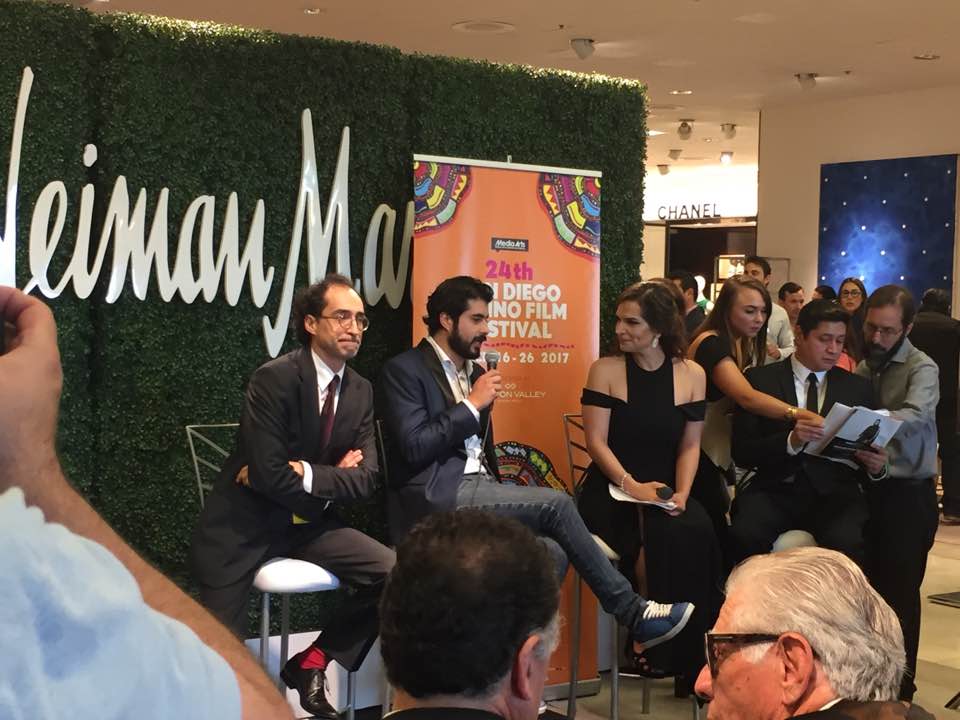 The San Diego Latino Film Festival is in it's 24th year and this year has been lots of fun! This is my third year hosting the event and it has been wonderful and exciting! As a blogger, I enjoy taking pictures to share with you, but since I am hosting the event it has been challenging to take lots of pictures. What I have been able to do, is take some pictures from my perspective of the Festival. Some behind the scenes pictures and ask others to take pictures with my camera. Every year the Festival grows! There are more attendees, events, press conferences & parties! Lots of celebrities have walked the red carpet this year! Directors and producers have shared their advice and experiences with attendees during multiple press conferences and in the Q&A portions of screenings.
Opening Night was incredible! I felt the energy as soon as I entered Neiman Marcus at Fashion Valley! Lots of celebrities, from Paul Rodriguez to the Bichir brothers, and several celebrity chefs and winemakers participated in the Press Conference and mingled with attendees! The media turnout was amazing, tons of cameras! I didn't get an opportunity to take pictures after the Press Conference because I rushed out to change my dress and head to the Opening Night Party. I am glad I took a few pictures with the gorgeous Halston Heritage dress I was wearing, along with the jewelry from Kendra Scott! Special thanks to Diana Gallardo and the team from Halston Heritage for styling me throughout the Festival! Every time I wear one of their dresses, I feel fabulous! Thank you to Alejandra Aranda at Kendra Scott for loaning me earrings and bracelet to complete the look for the Opening Night Reception and Press Conference. The glam team from Emmy Celebrity Makeup Artist has made sure my makeup and hair has been perfect for every event! Thank you ladies, it's been a true pleasure to work with you! Can't wait to see the looks for tomorrow's Primavera Fashion Show and Saturday's Closing Night Party!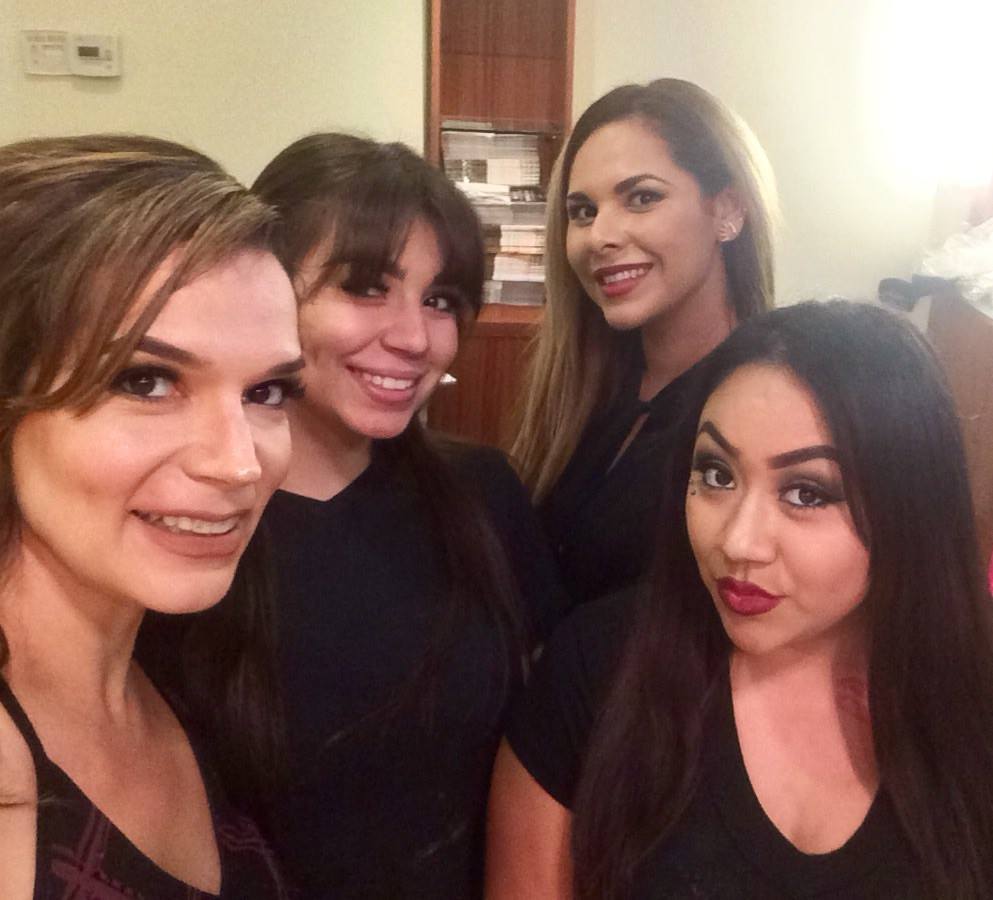 With Emmy Celebrity Make-up Artist glam team before heading to change into my dress.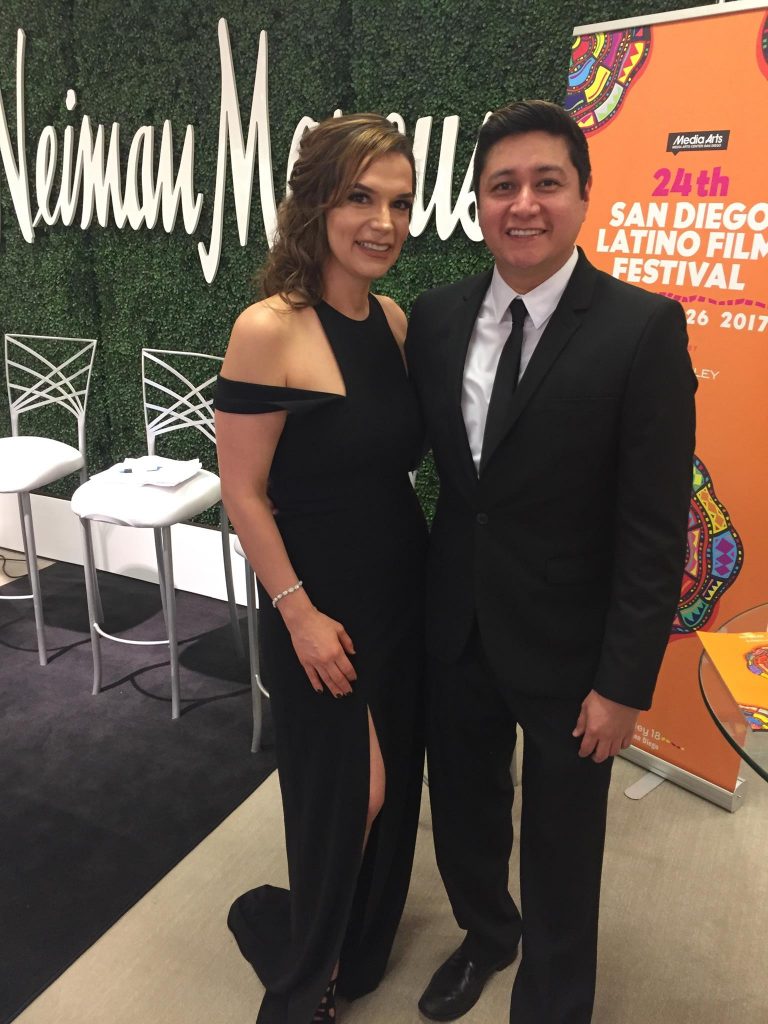 With co-host & friend, Luis Cruz, from San Diego Union-Tribune.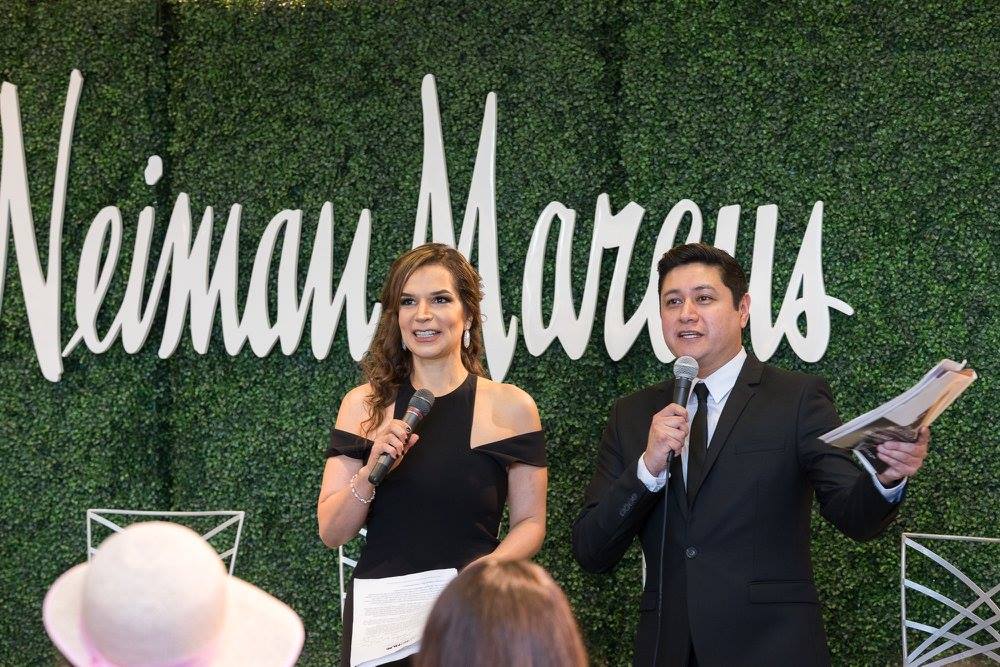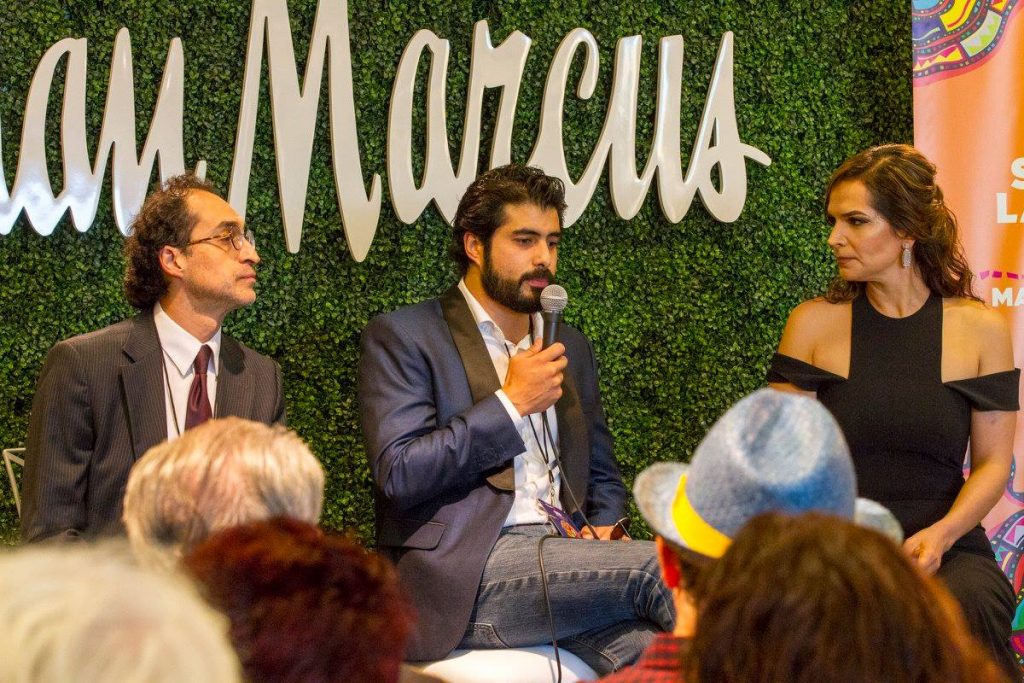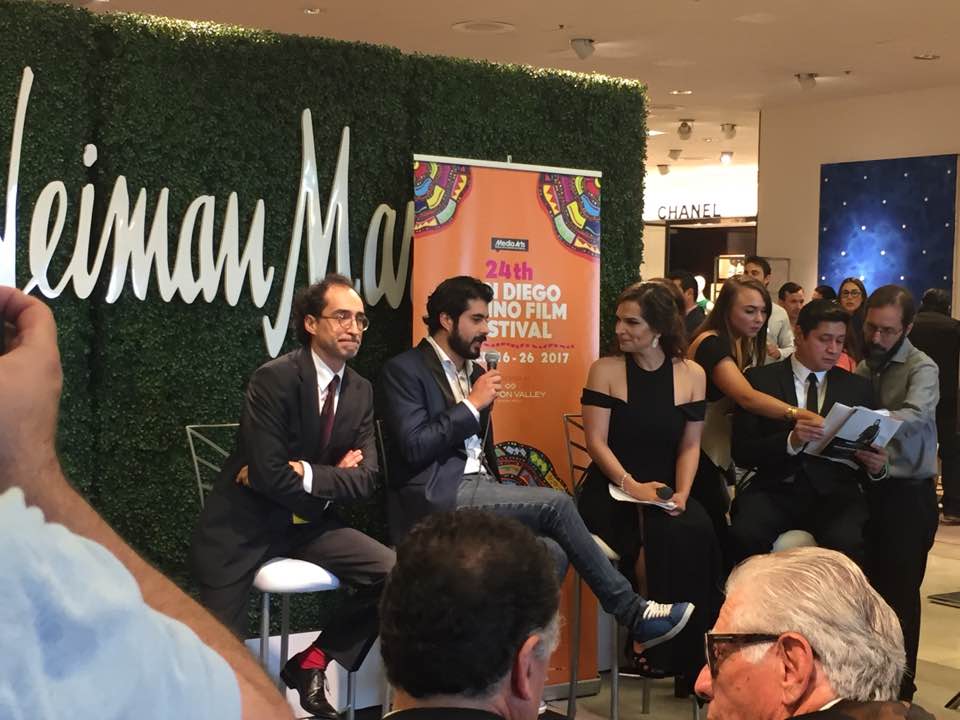 Photo by Laura Castañeda.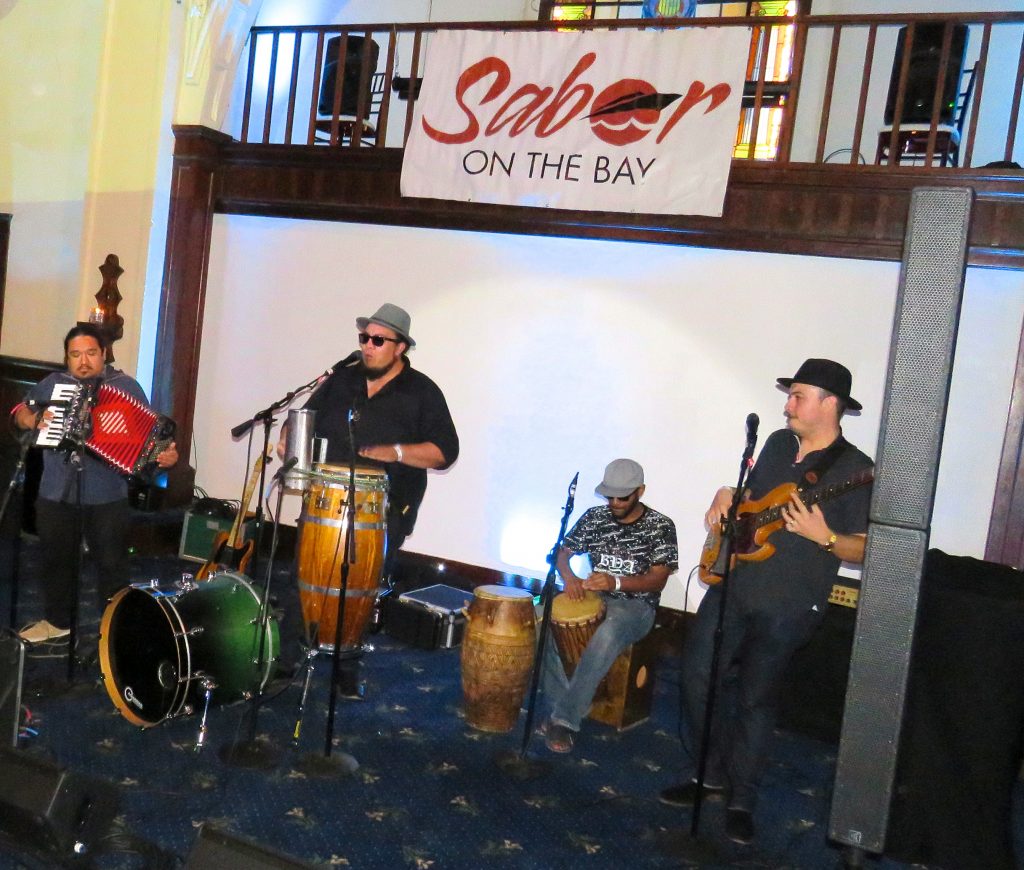 Live music, entertainment, & dancing at the Opening Night Party!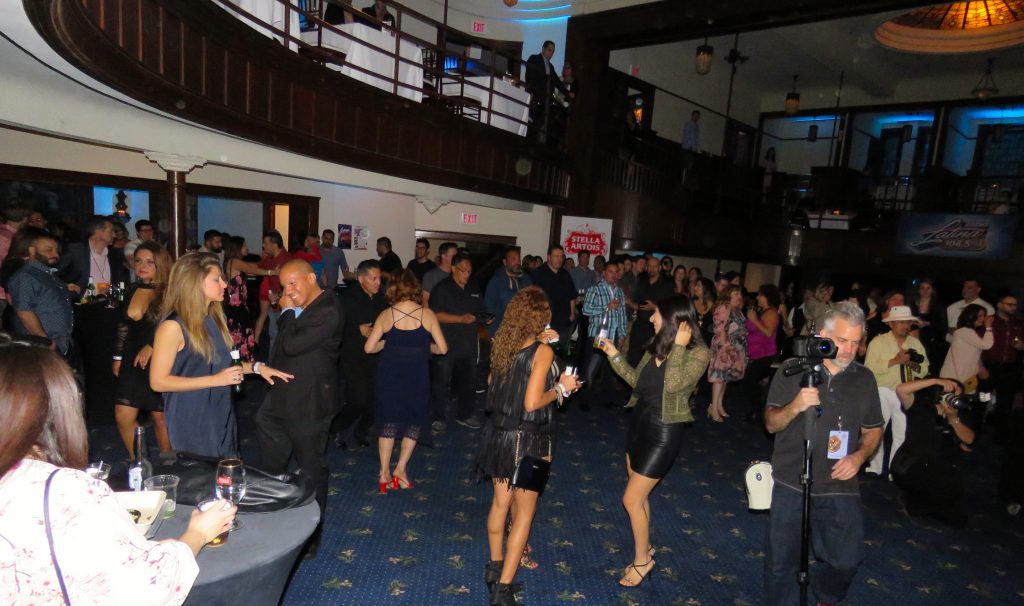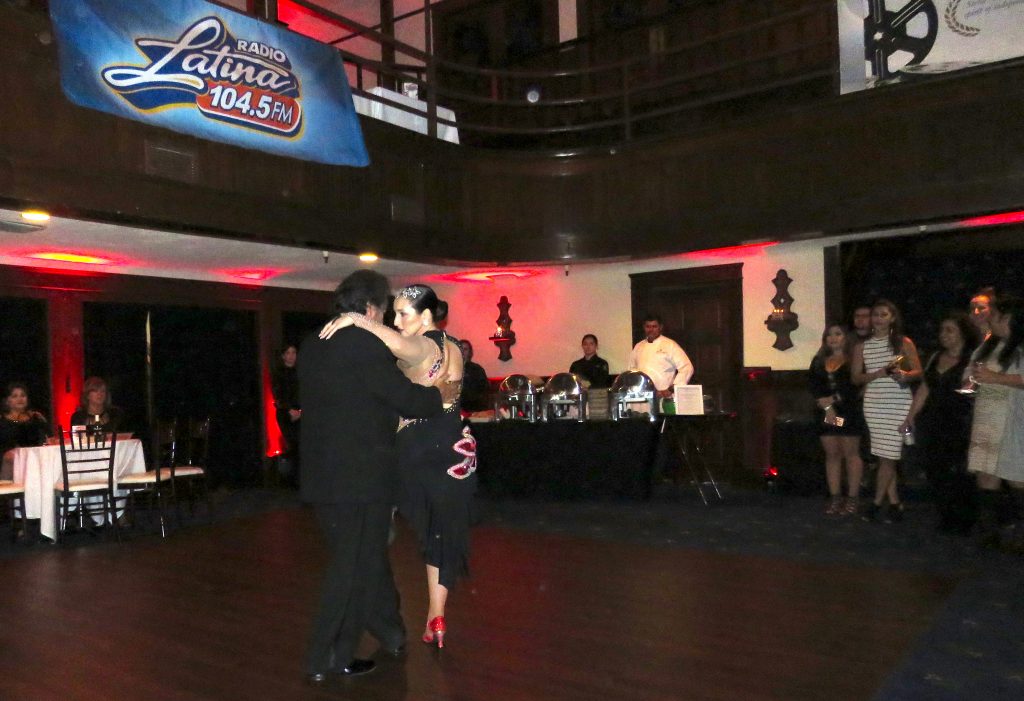 On Day 2, we held a Tribute Reception and Press Conference at John Varvatos with Director Manolo Caro and actress Cecilia Suarez. Caro's words were inspirational! He was charming and charismatic. He enjoys his career and spoke of how happy he is doing what he loves! Suarez spoke about her long career and her advice to young actors is to study and prepare themselves. It was a pleasure to meet both of them and moderate the Press Conference.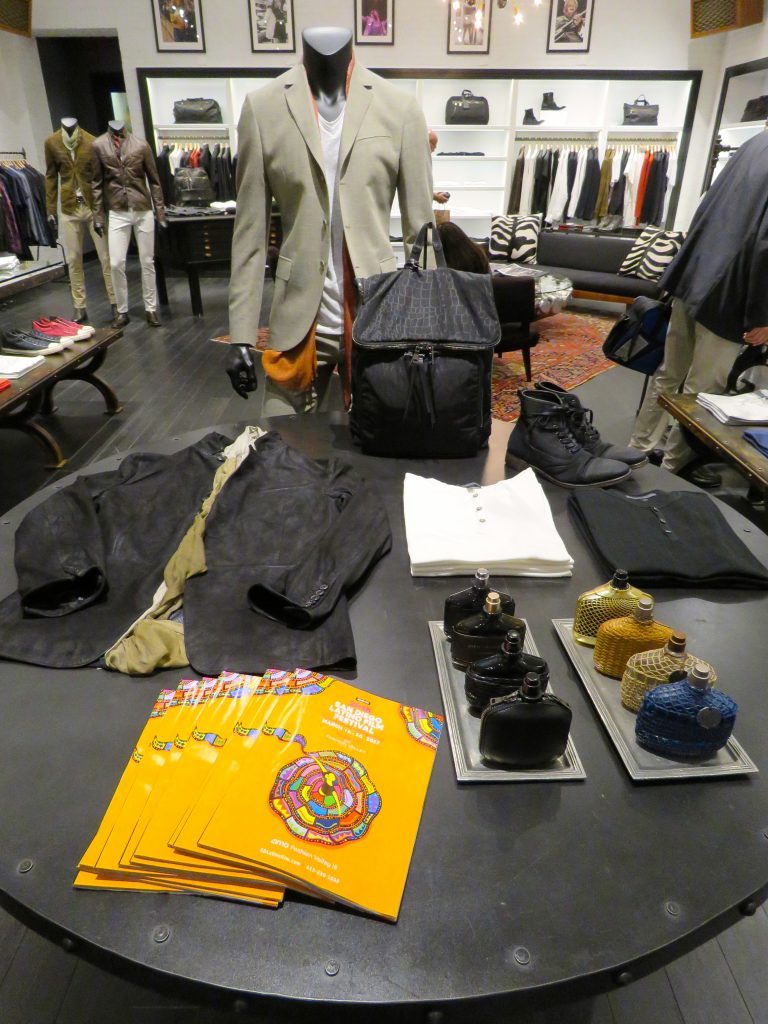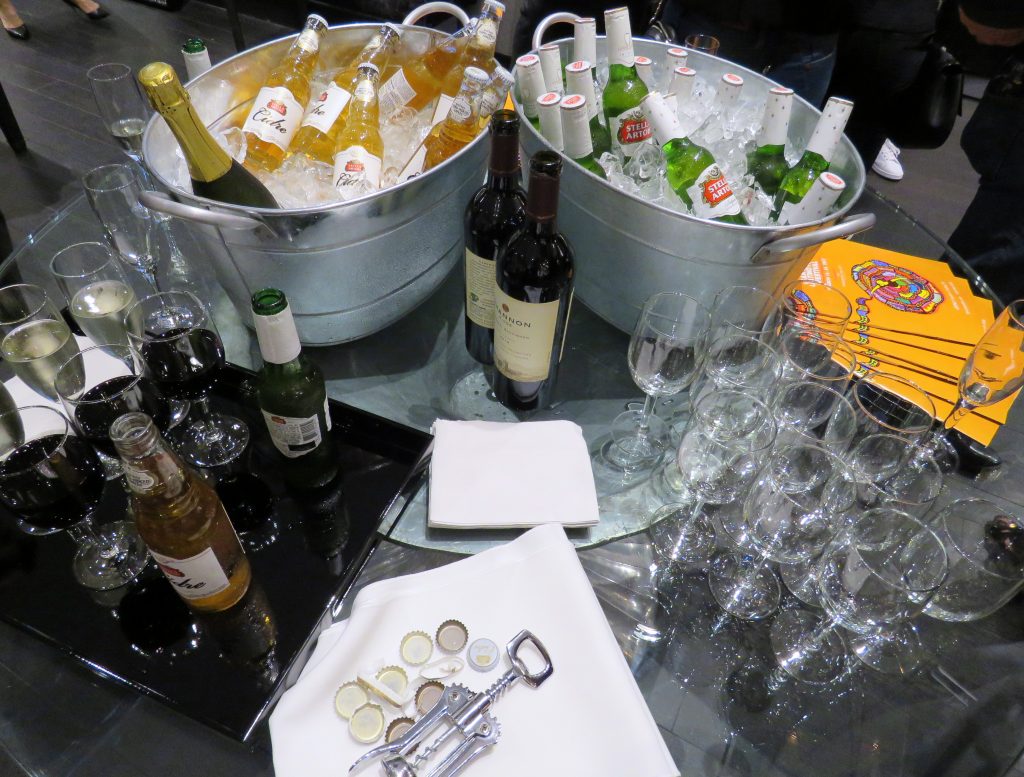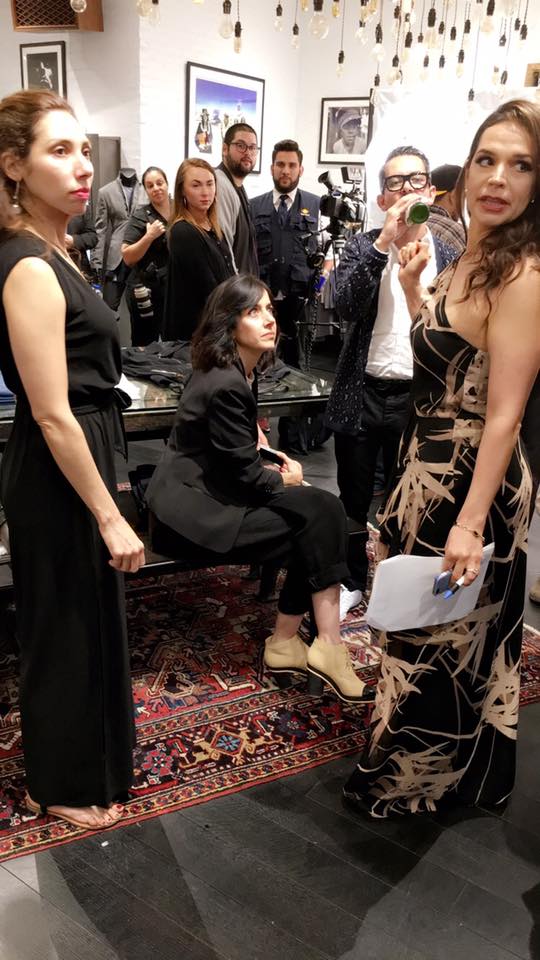 Quick introduction with Cecilia & Manolo before we started the Press Conference. Photo by Leticia Gutierrez.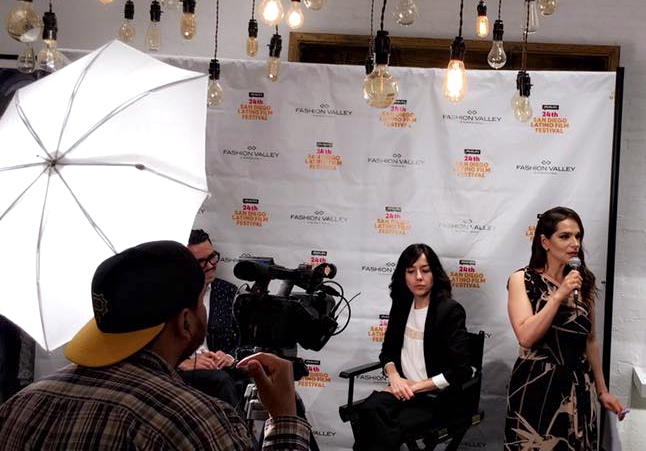 During the Press Conference. Photo by Leticia Gutierrez.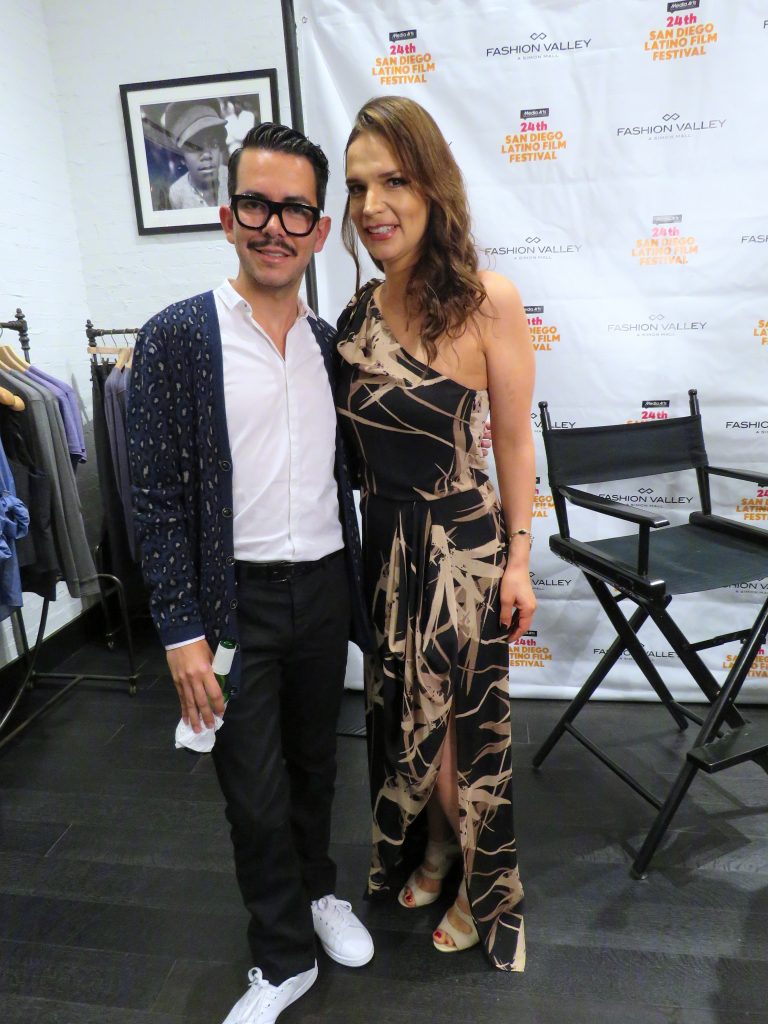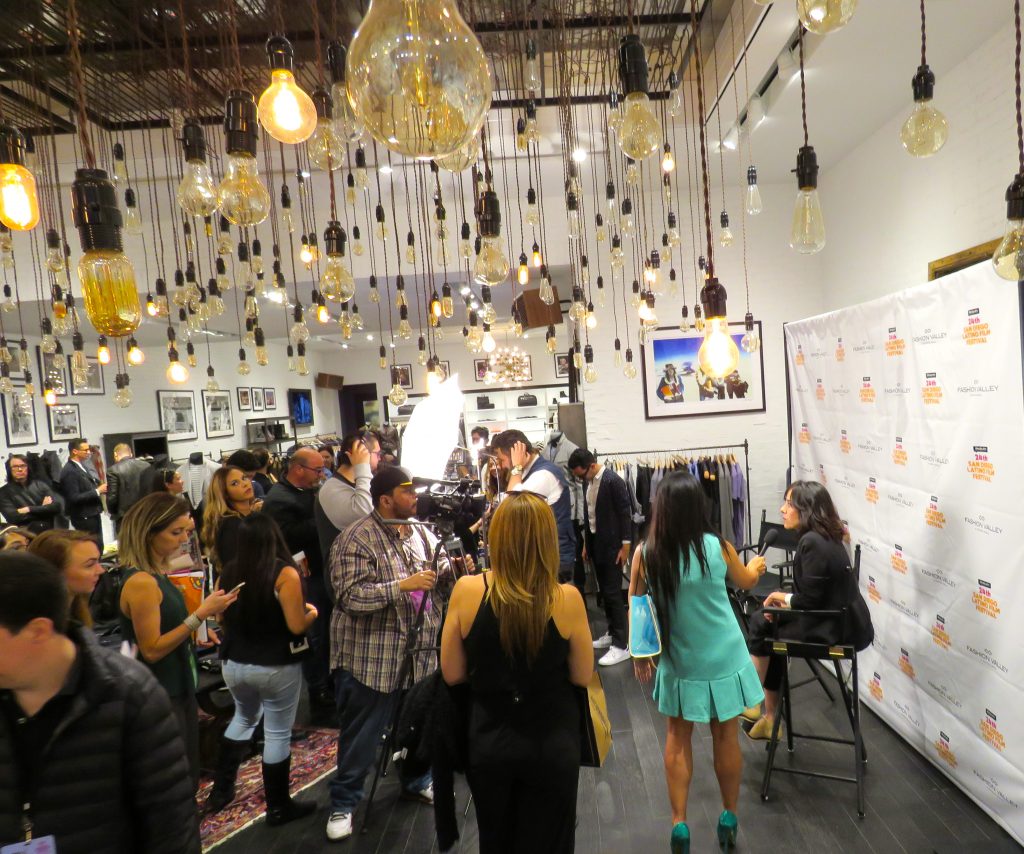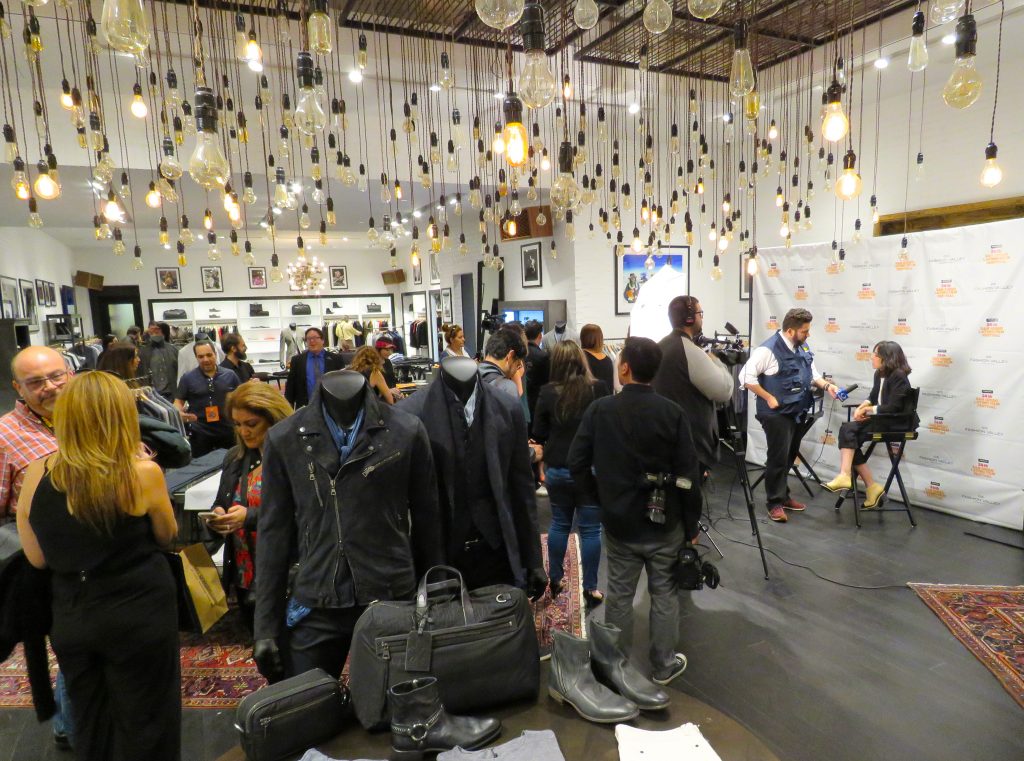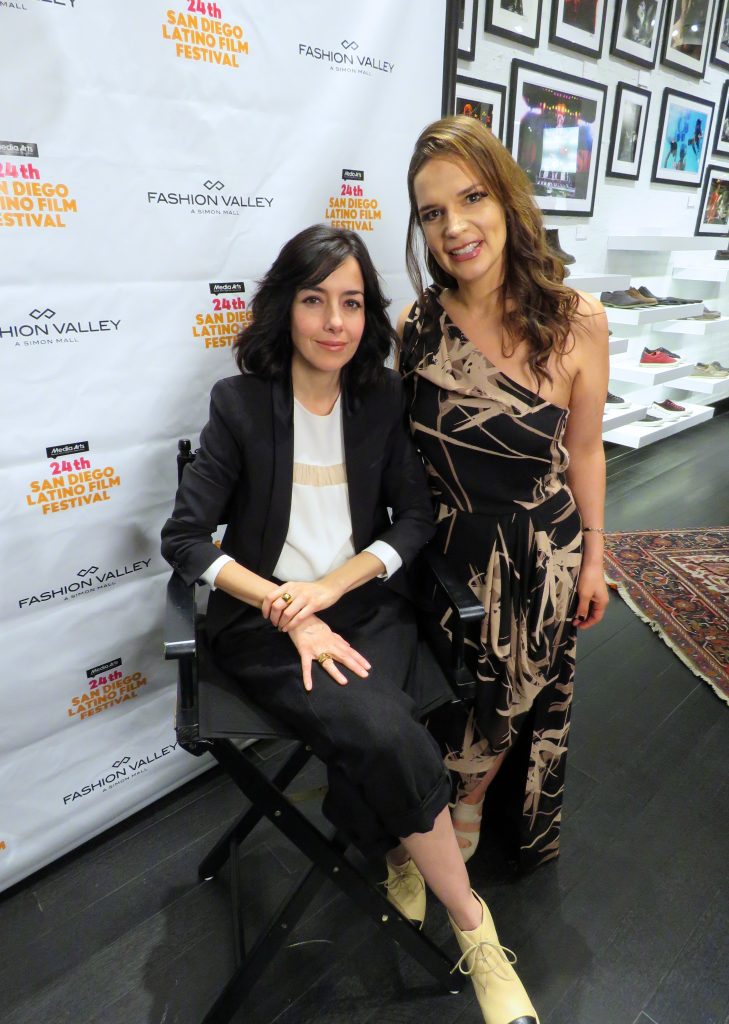 This year Sabor Latino, held on Day 3 of the Festival, hosted many celebrity chefs, as well as the best wineries and breweries from Baja! I had the opportunity to taste a few bites and they were a delight! I tried several ceviches and would close my eyes to try to enjoy each bite to the fullest! So fresh and tasty! There was live music, dancing, raffles, and of course, lots and lots of food, wine, and beer! It was fun to co-host with my friends from Univision Radio, Mery Lopez-Gallo & Veronica. The event was such a success that it left me feeling full energy, even though I had been non-stop for about six hours. After Sabor Latino, my friend Lorena and I stayed to enjoy the live music on the Sonido Latino stage. There was a performance by Hector Quintana from Maná. We also relaxed a little in the Festival's lounge before watching a movie. I am so busy at the Festival, that I am lucky if I am able to watch a movie or two. It was a fun and memorable day!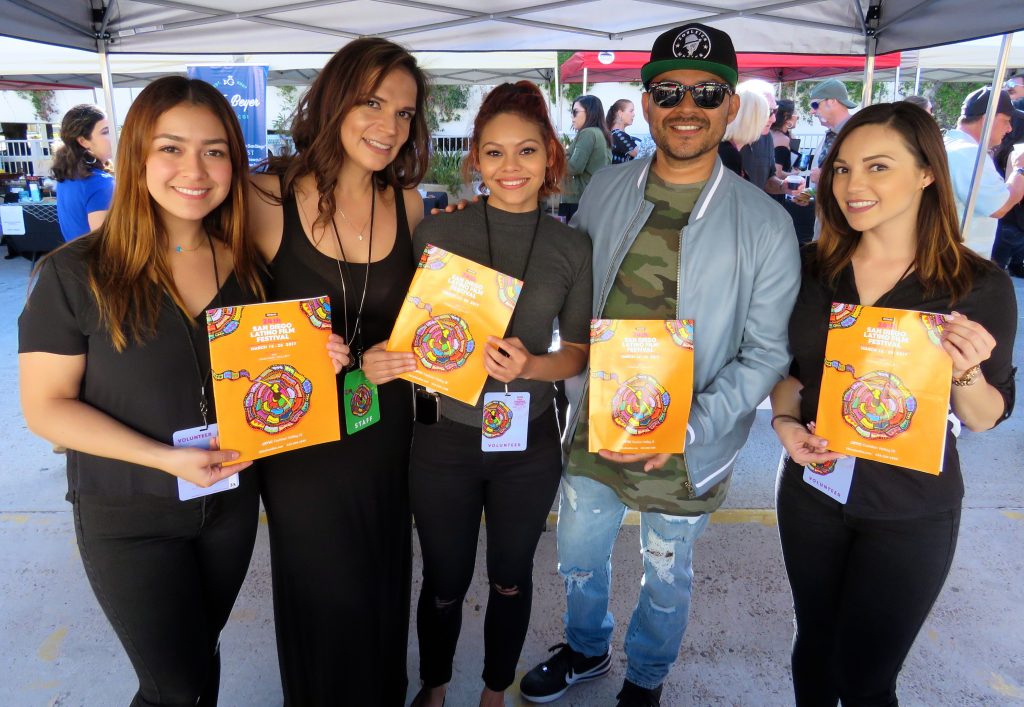 With the Silent Auction Team and Frankie J.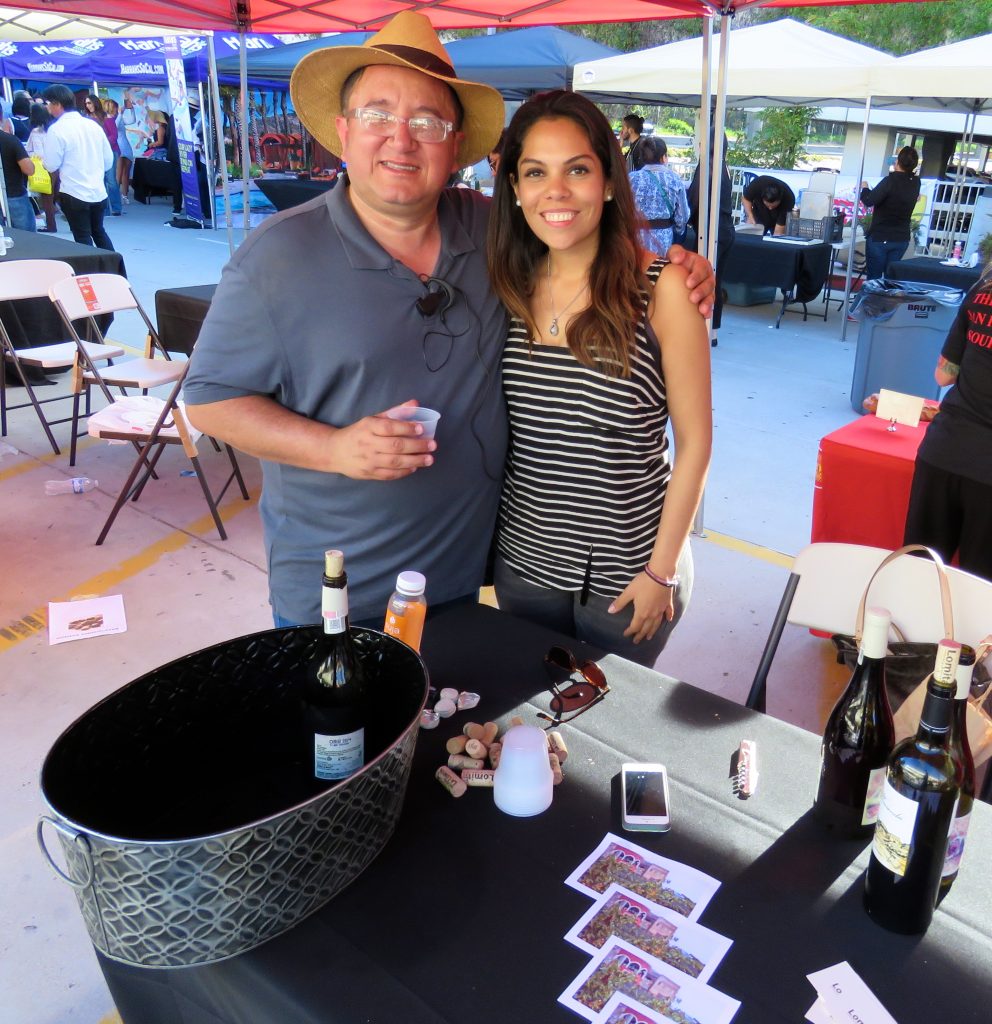 Nice to see friends Susannah & Maria at Sabor Latino! Seeing them warmed my heart!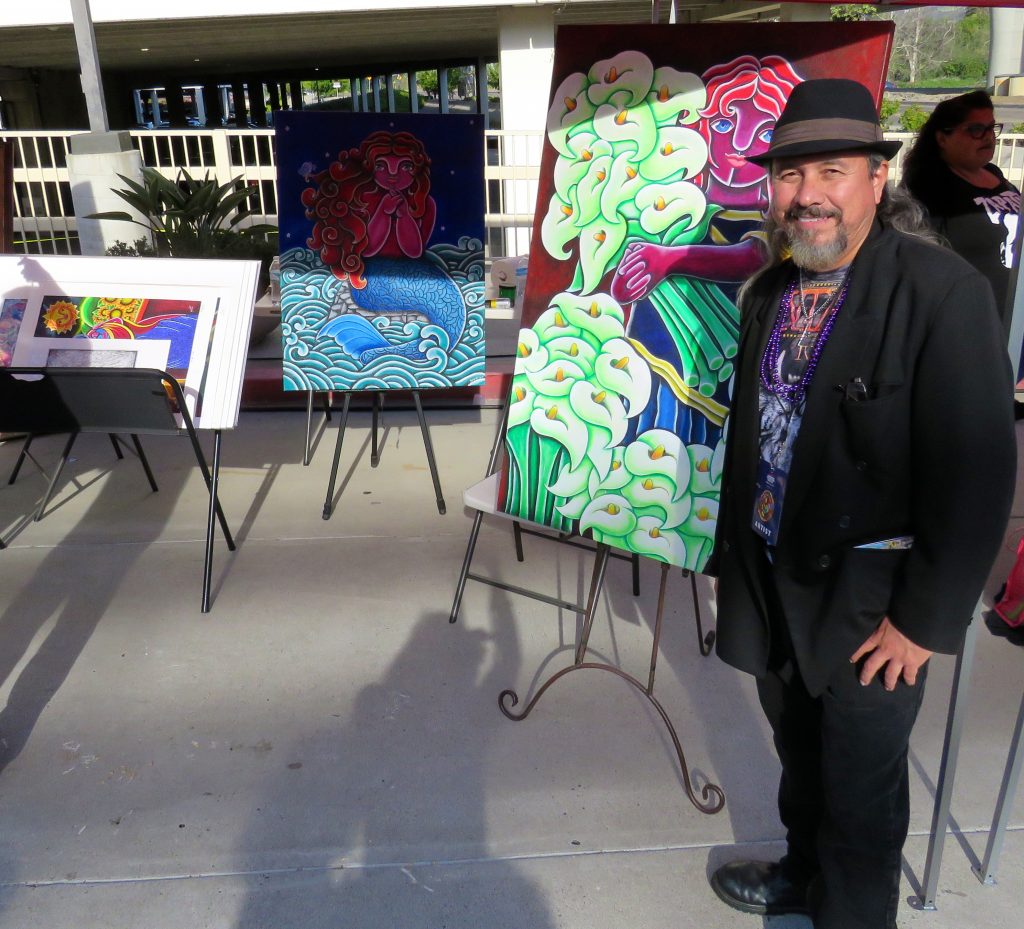 Andy Gonzalez, in charge of the Festival's Arte Latino.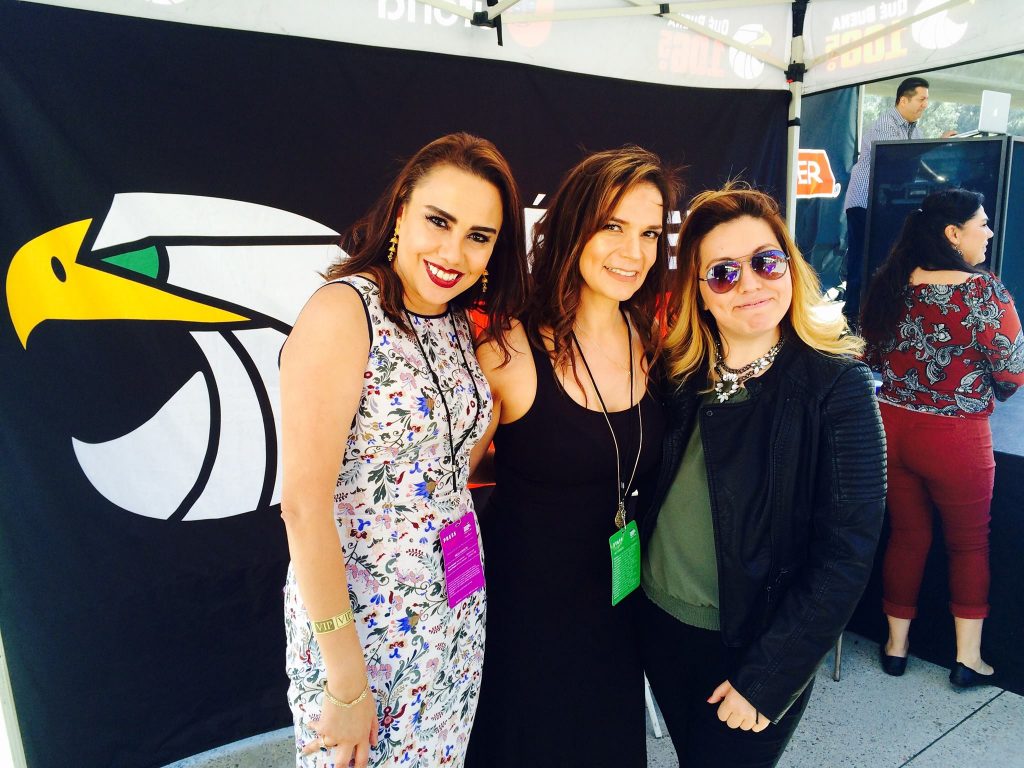 With co-hosts Mery Lopez-Gallo & Veronica from Univision Radio.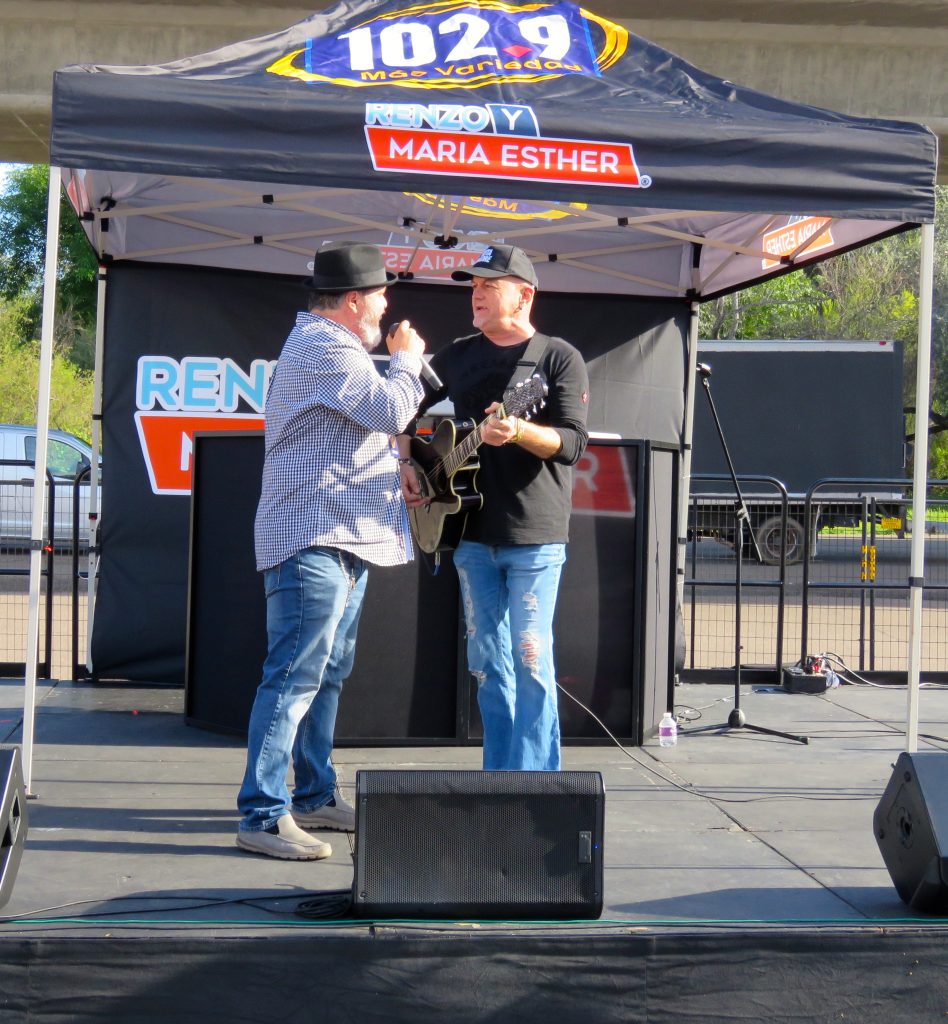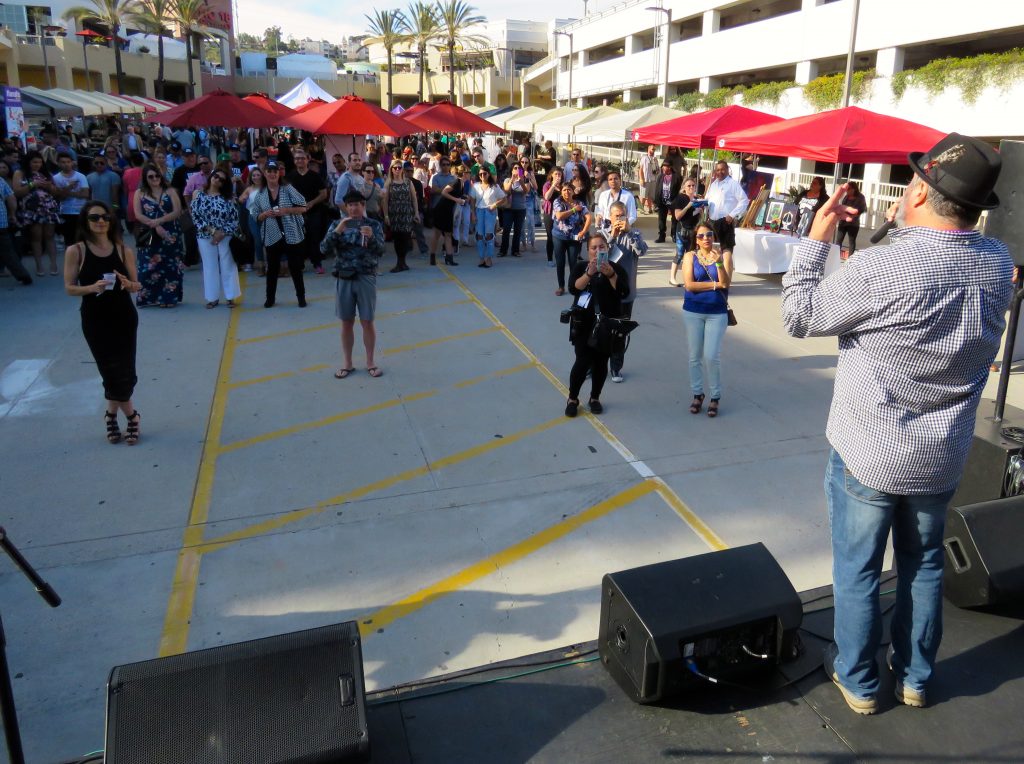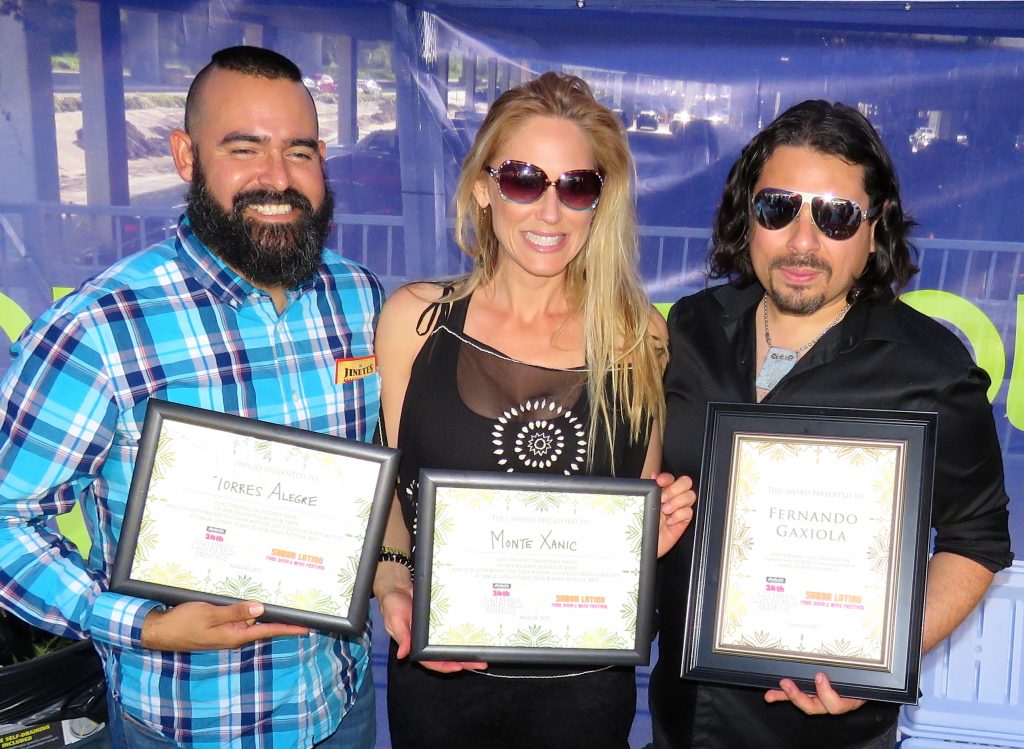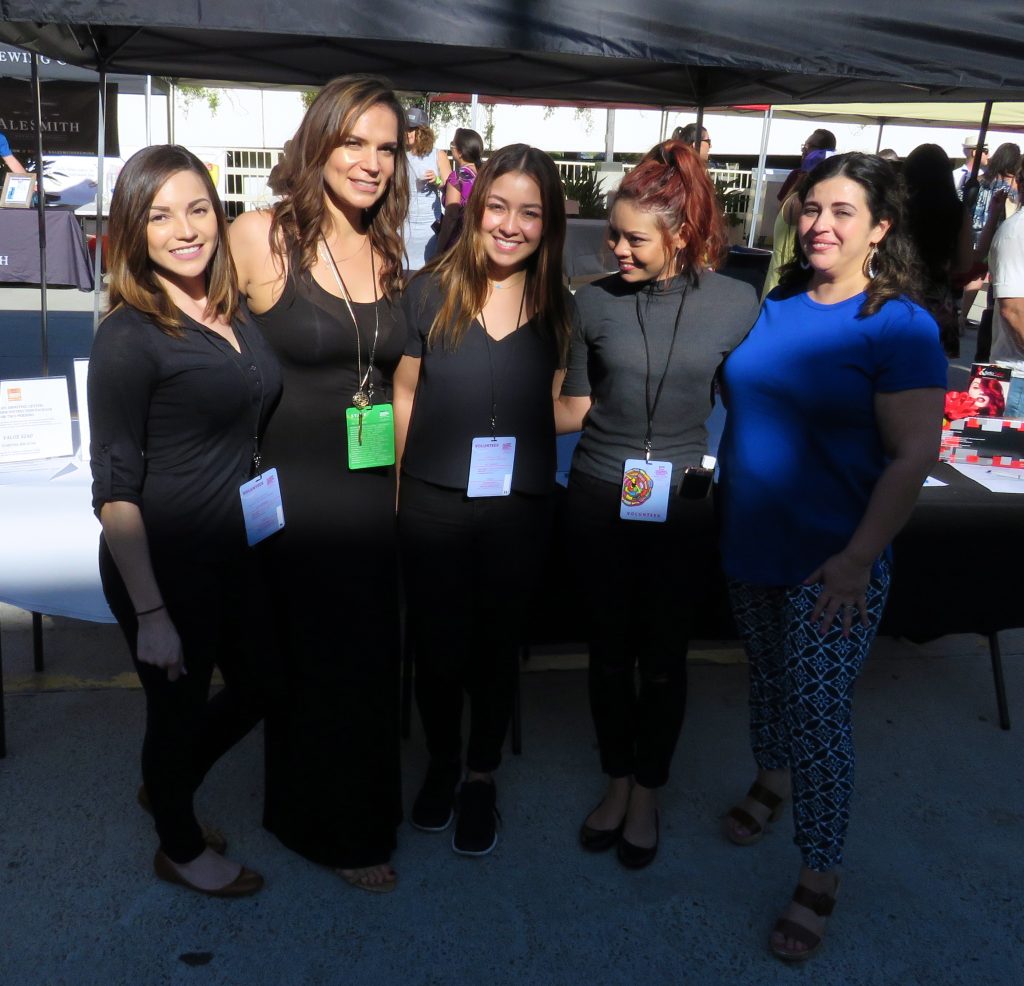 The Silent Auction Team! My friend Lorena (first from right to left) volunteered to help us out again this year, gracias amiga! Deseree Darby (second from right to left), Festival Intern & Volunteer, was very helpful with setting up the booth, staffing the silent auction and stayed until the end! She was key in making this year's auction a success! Thank you to all the donors and to those who purchased gifts at the auction! Funds raised help fund youth and community programs at the Media Arts Center San Diego, the non-profit organization, which organizes the Festival.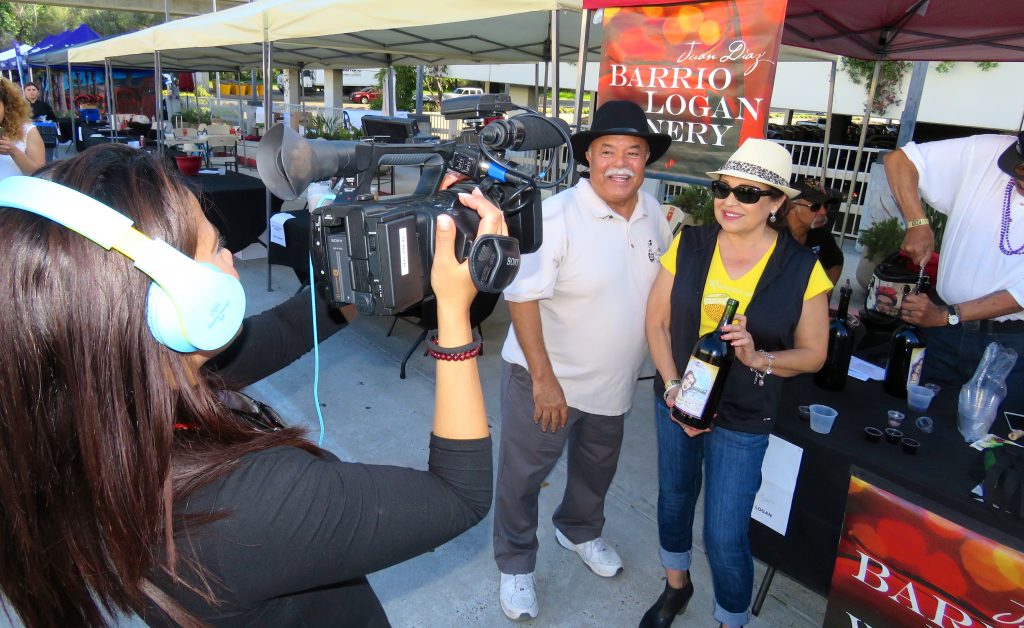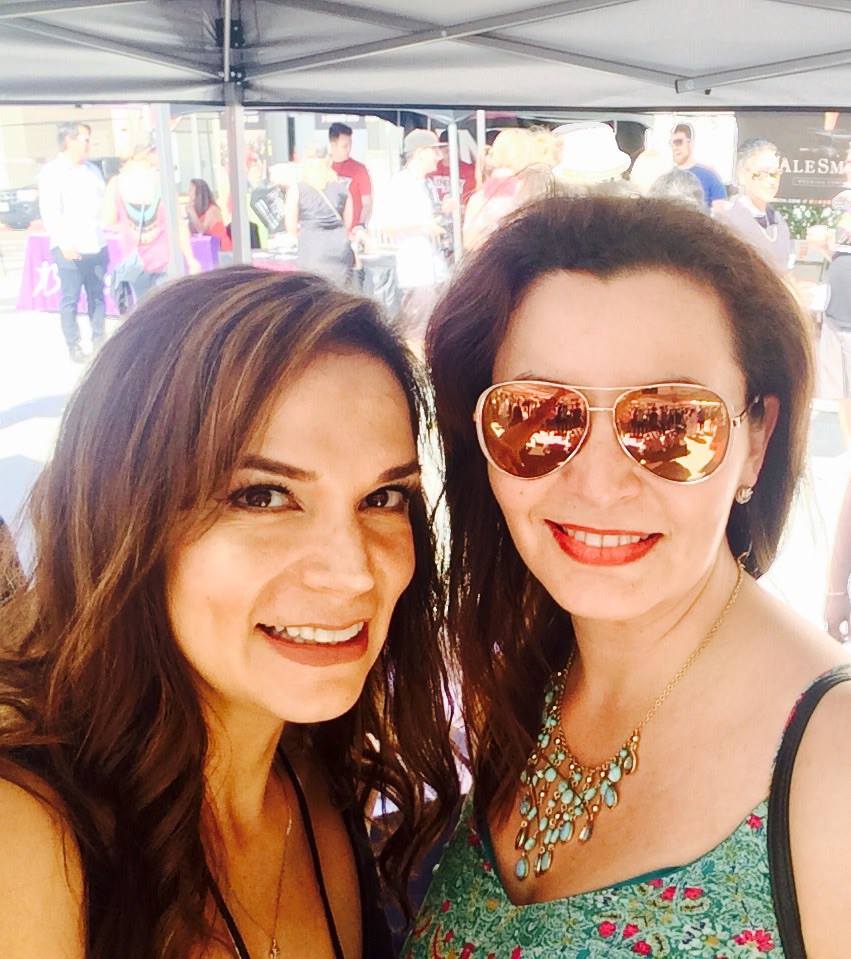 It was my friend Pili's birthday! Glad I was able to give her a birthday hug at the event!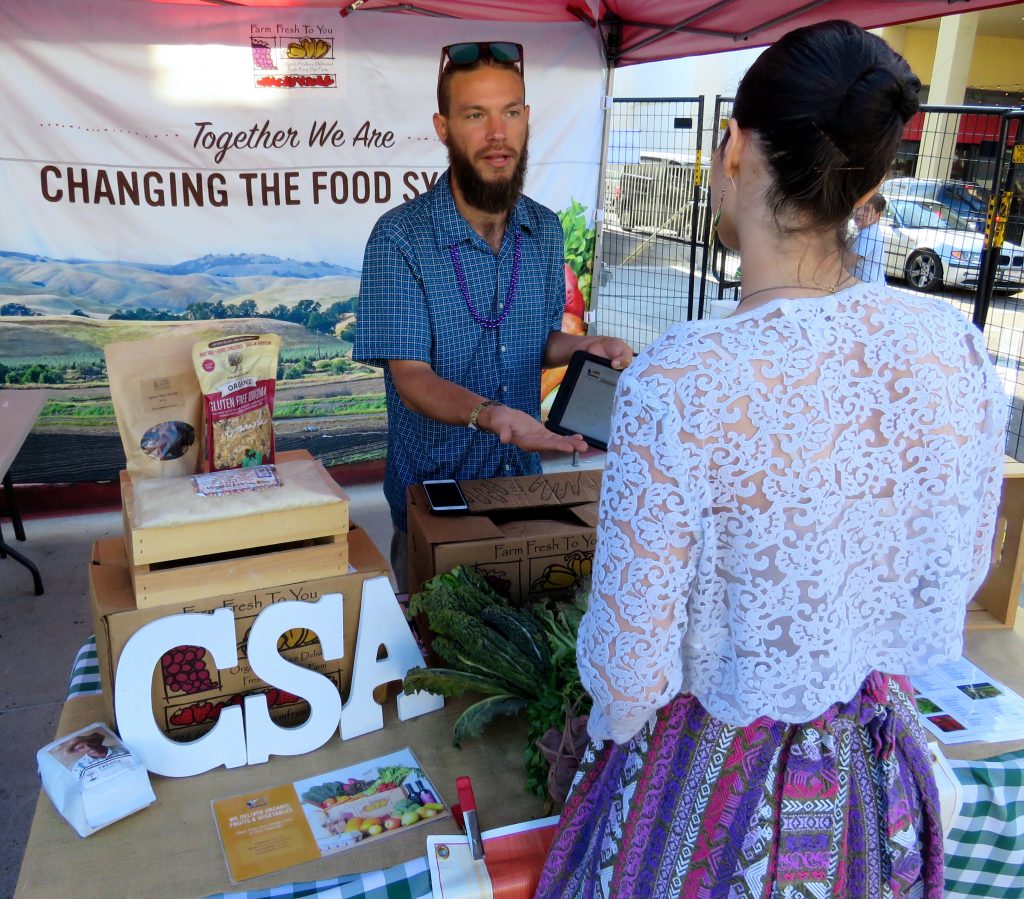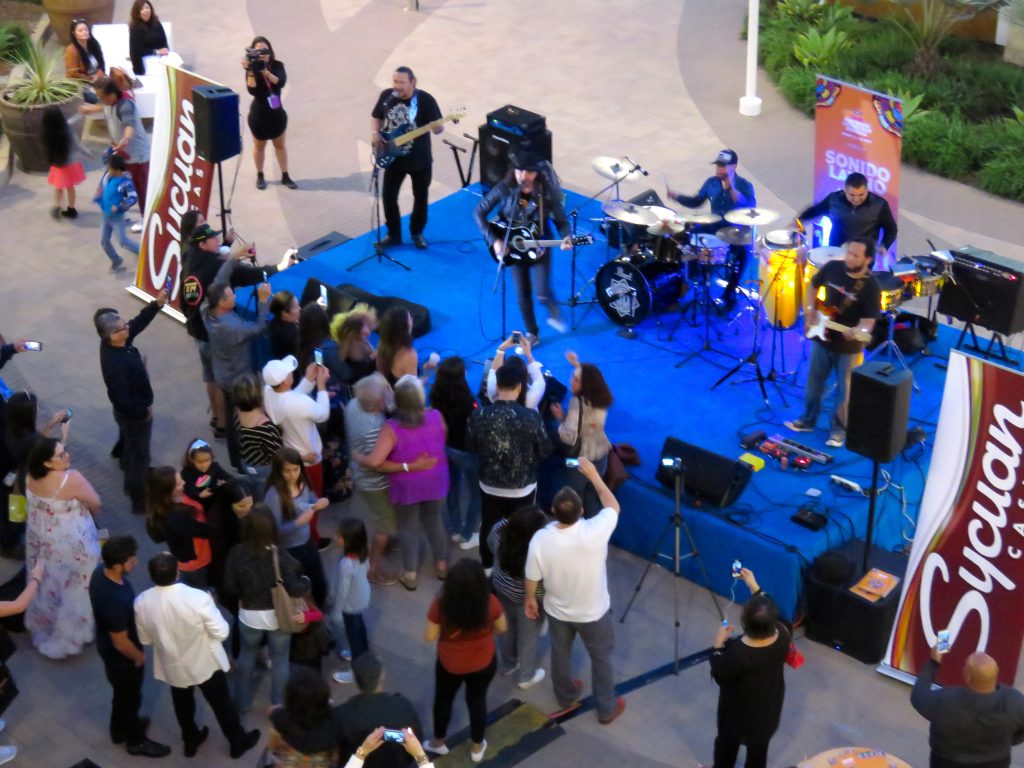 Enjoying music by Hector Quintana, from Maná, at Sonido Latino Stage. See my Instagram post from that day to listen to the music.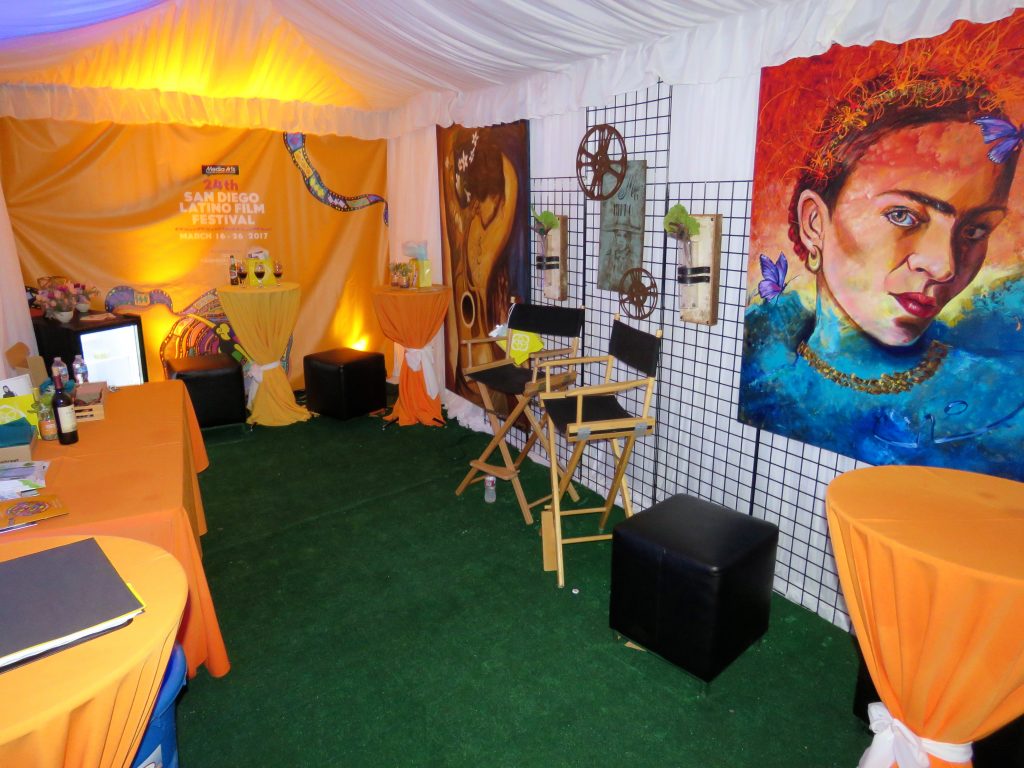 The Festival Lounge.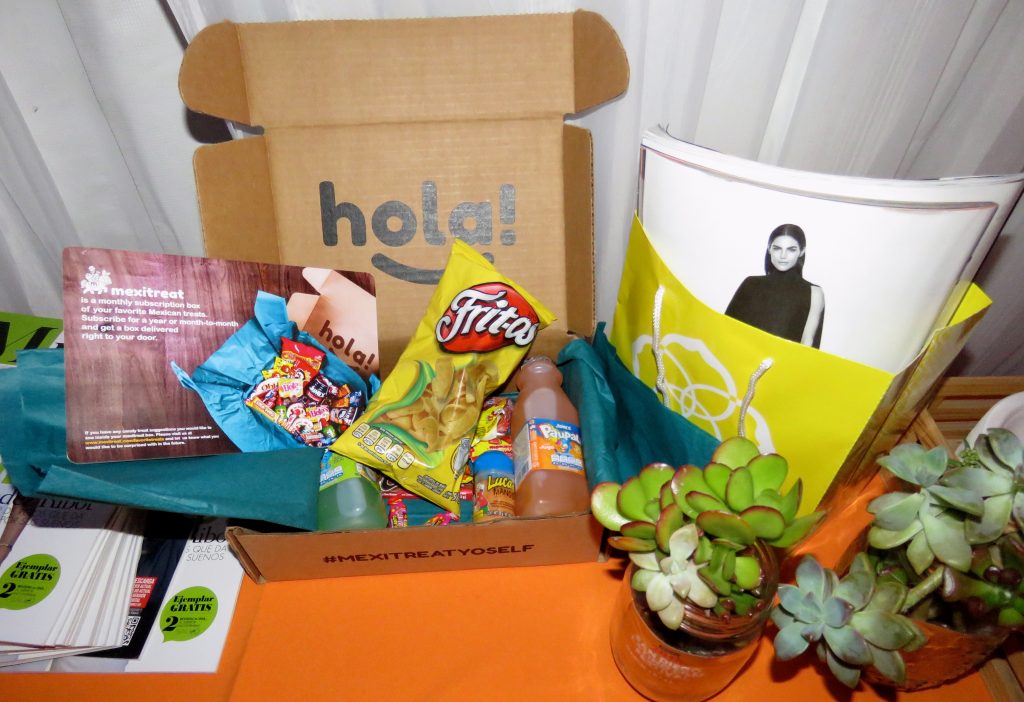 Goodie bags & treats from Mexitreat.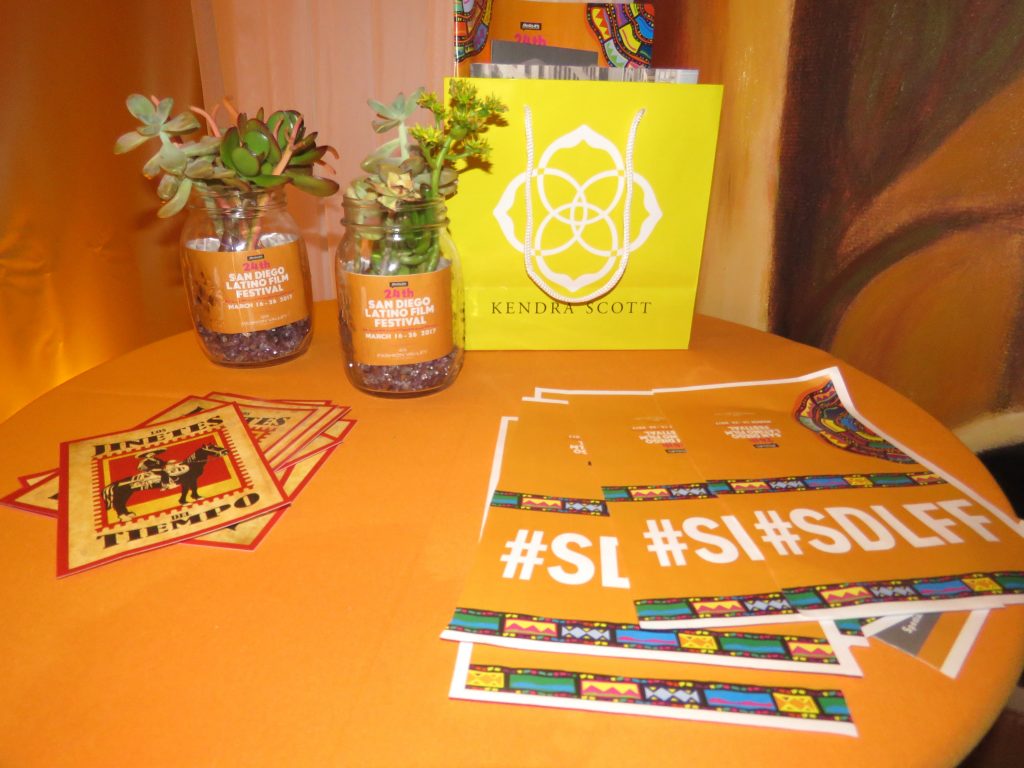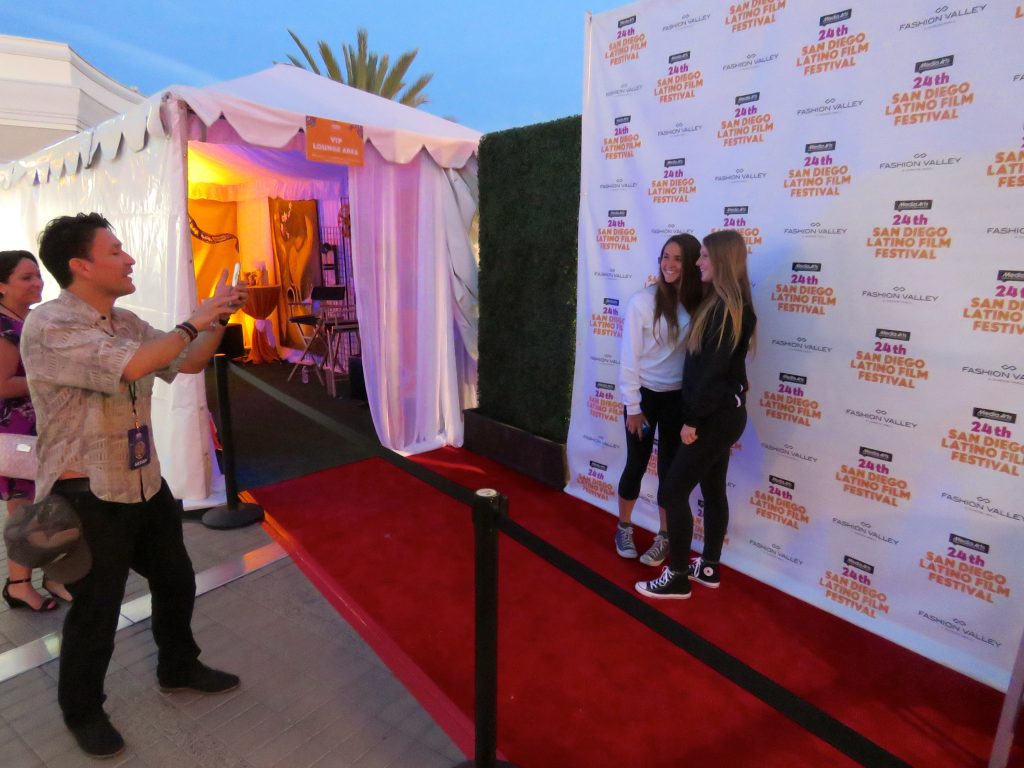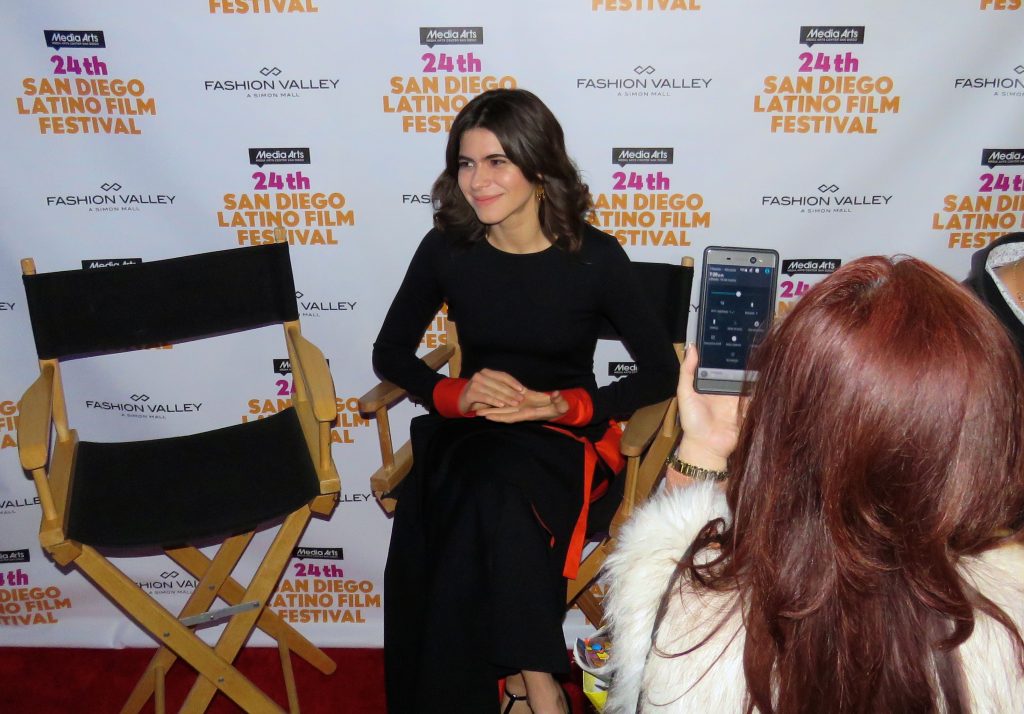 Actress Sofia Espinoza.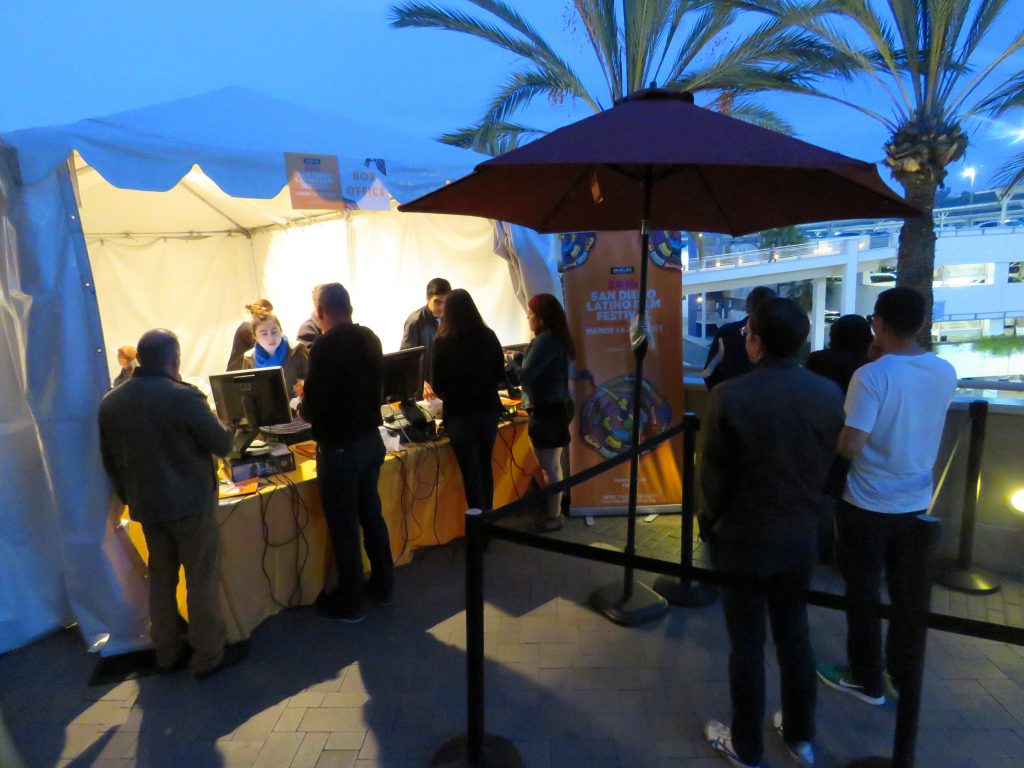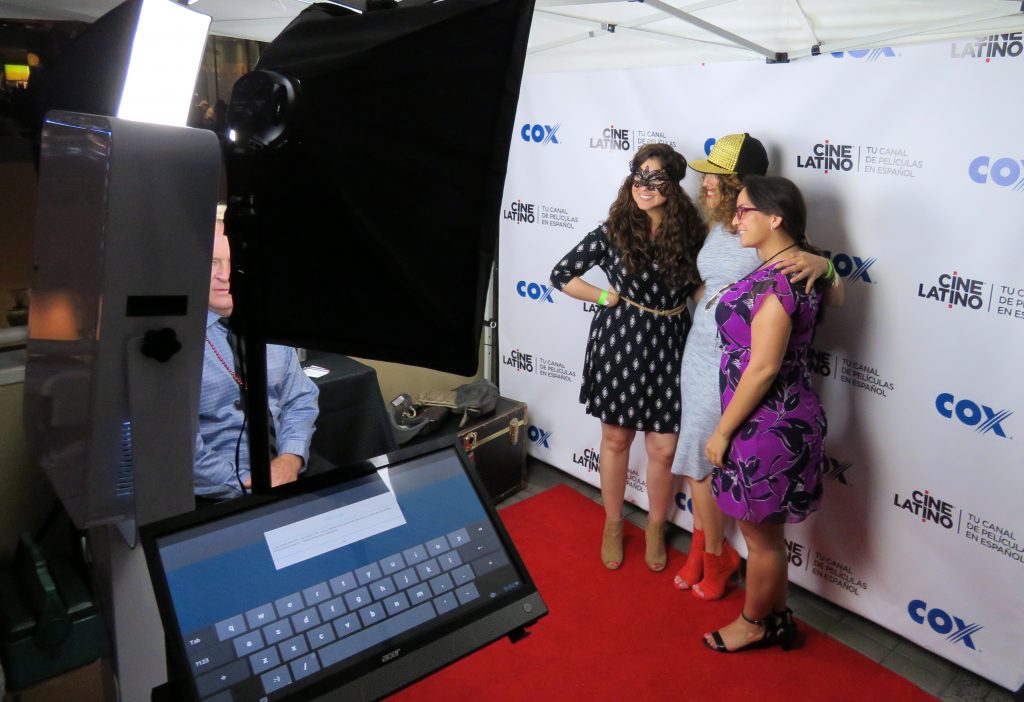 On Day 6, we held a Filmmakers Tribute Reception with the Ruta Madre movie crew and directors Nicole Opper and Luis Martinez. The event was hosted at Kendra Scott and included a press conference. The beautiful store and jewelry were a perfect setting for this event.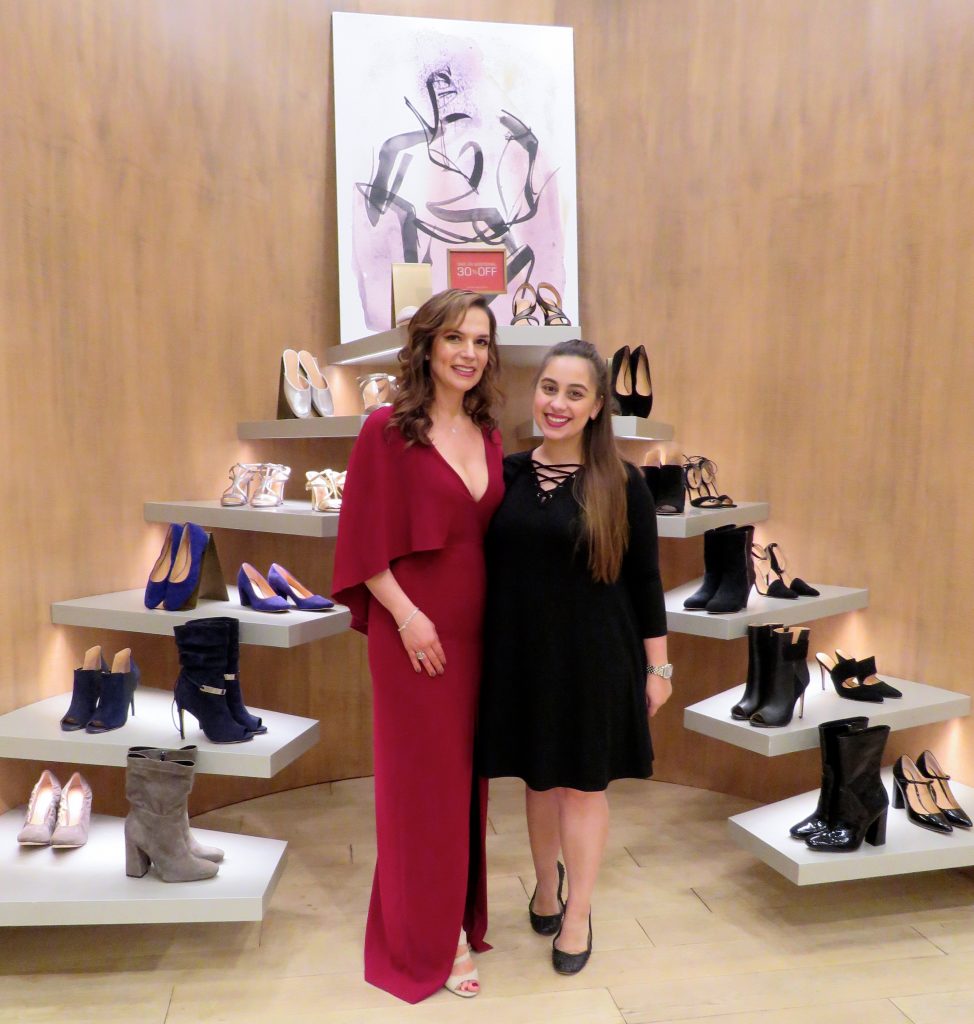 Diana Gallardo, Manager at Halston Heritage. Diana & her staff have been very helpful in styling me for the Festival. We had two fittings with multiple dresses selecting the outfits to host the Festival. Daily, after hair and makeup, I come to the Halston store at Fashion Valley to change into the selected dress. They are always kind and offer excellent customer service. Thank you Halston Heritage team! For details on the dresses I've worn during the Festival, visit Halston.com.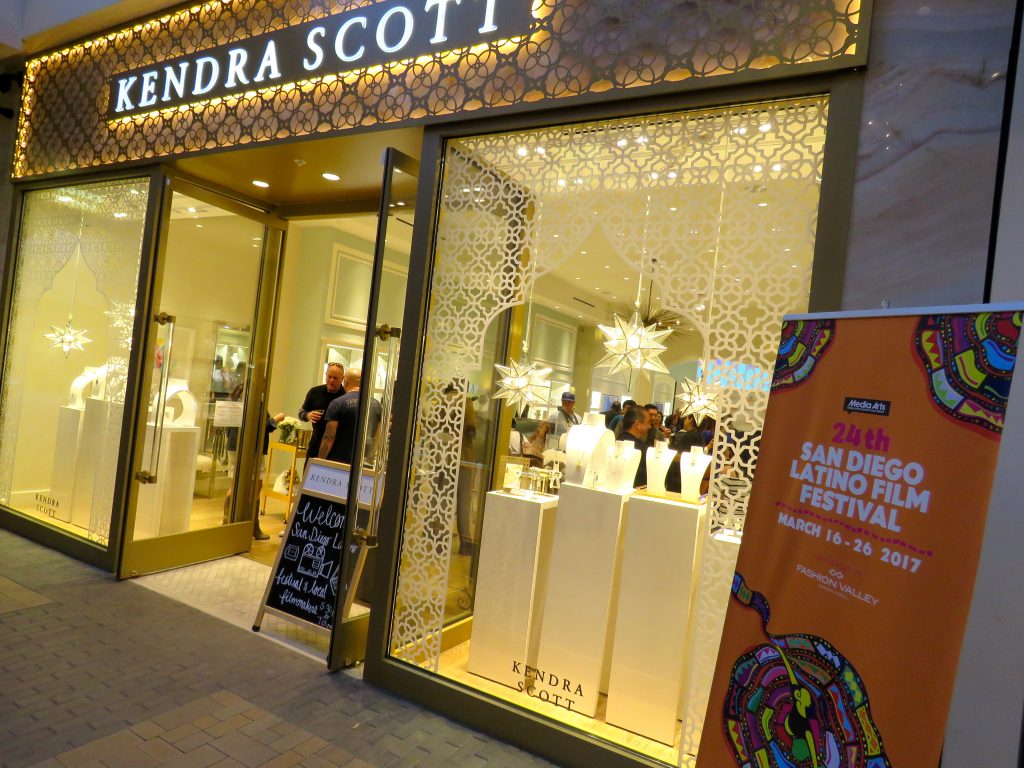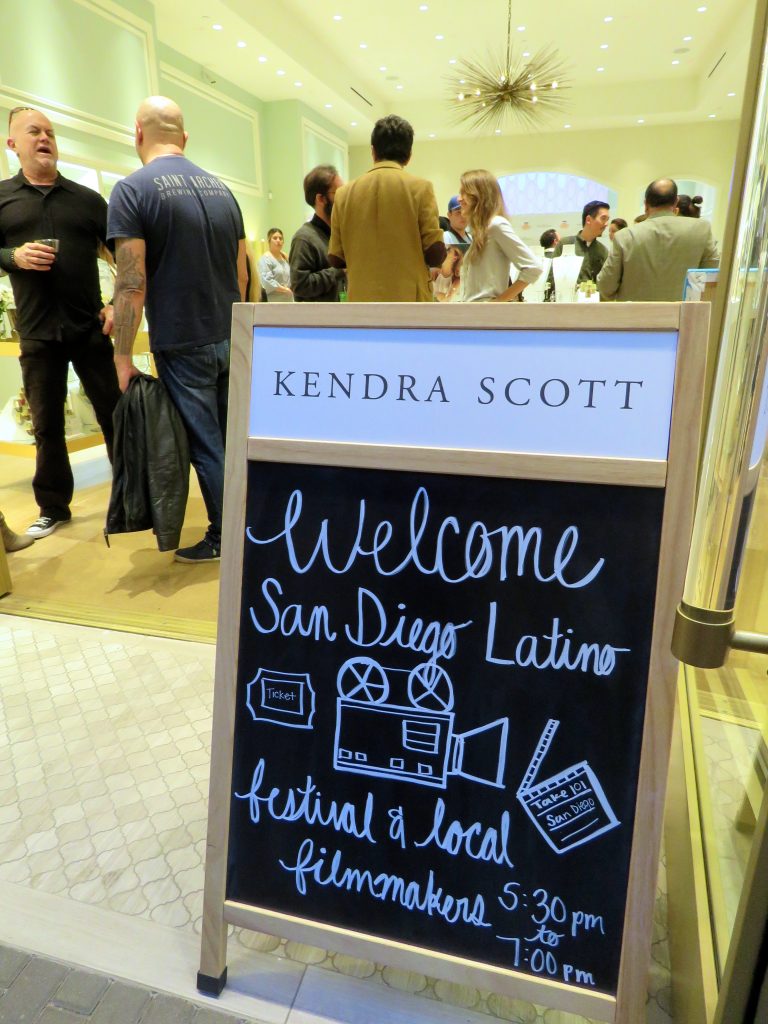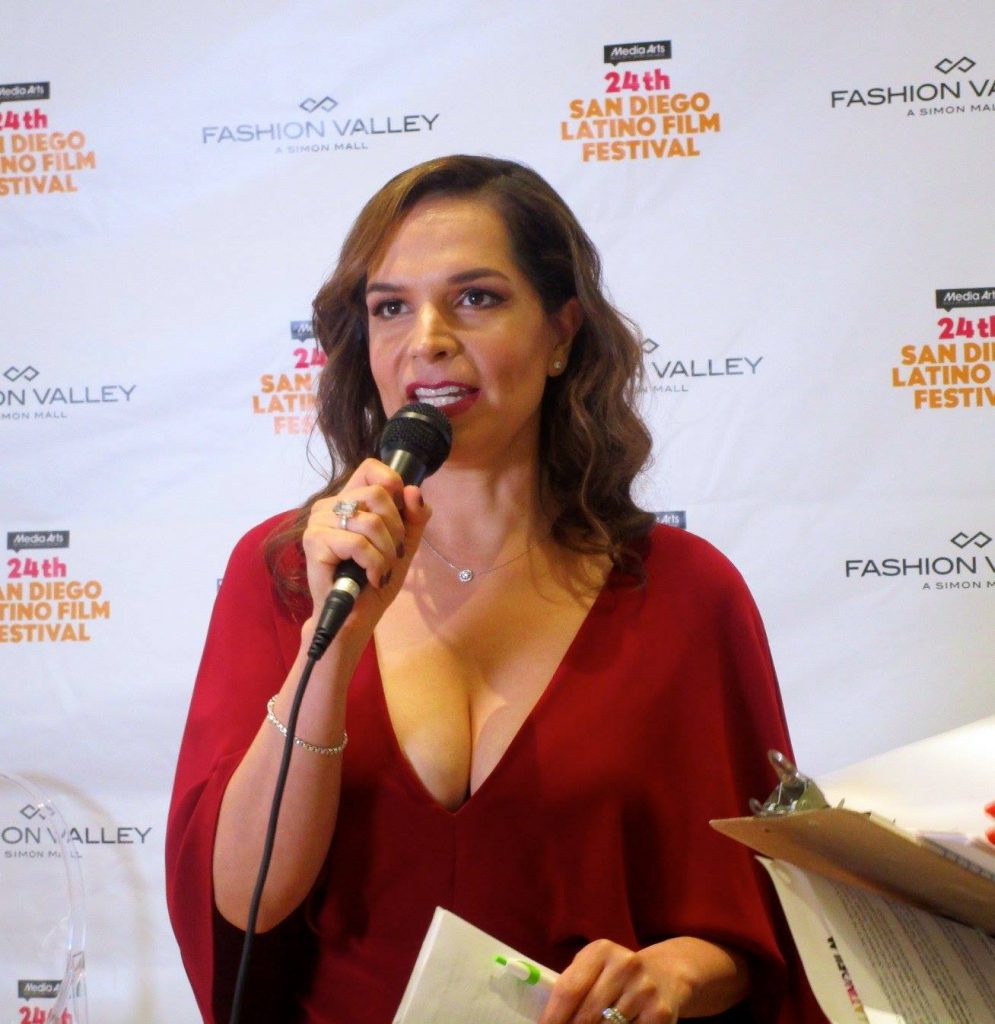 Photo by Andy Gonzalez.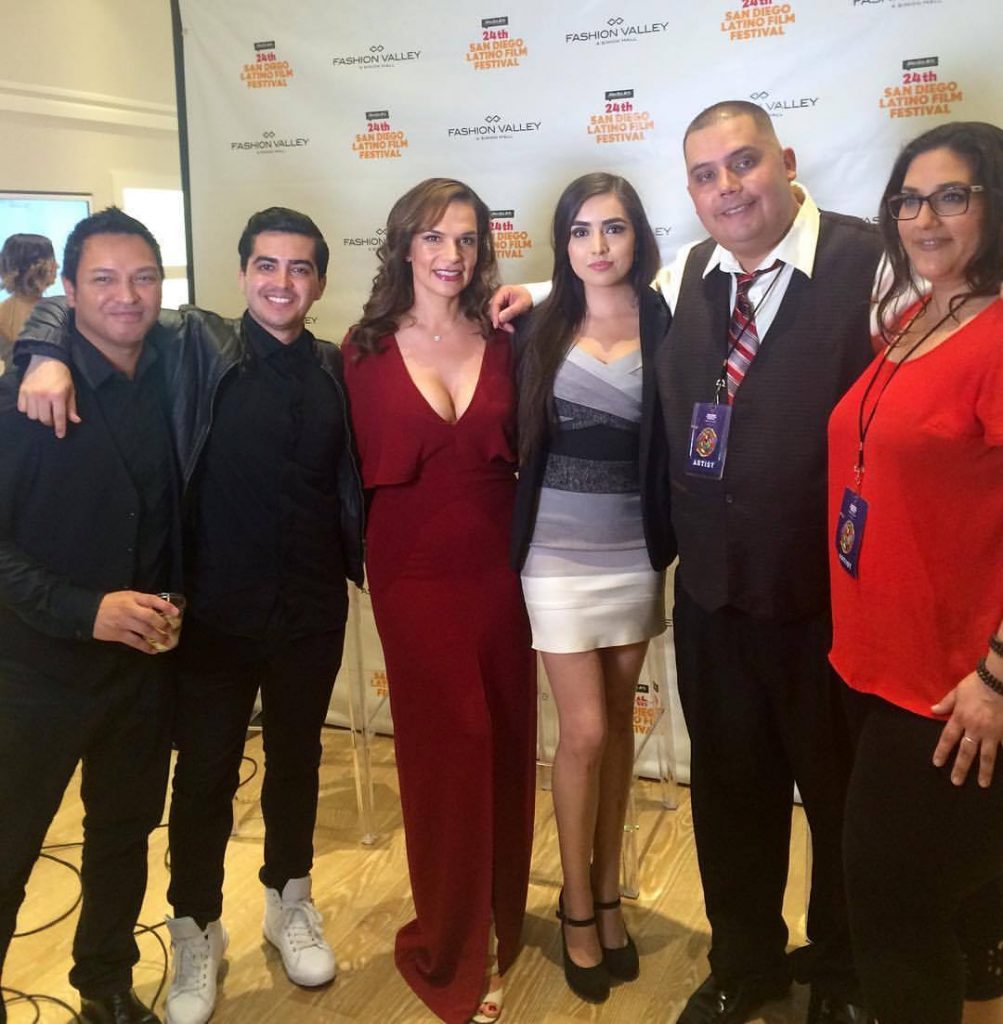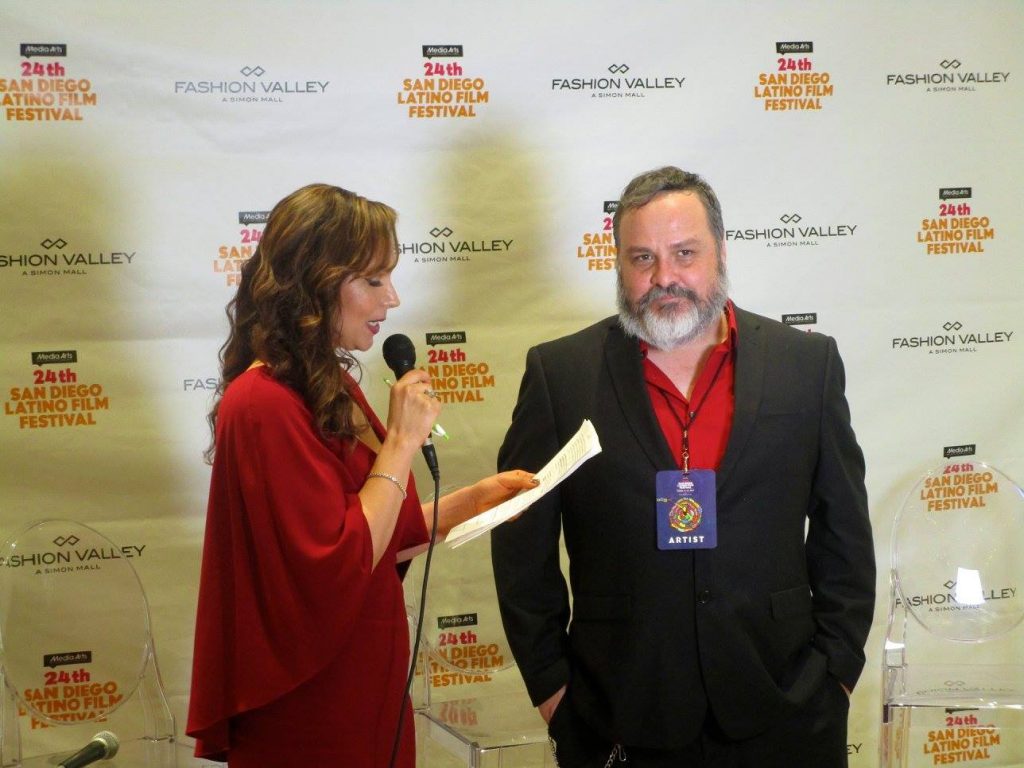 Photo by Andy Gonzalez.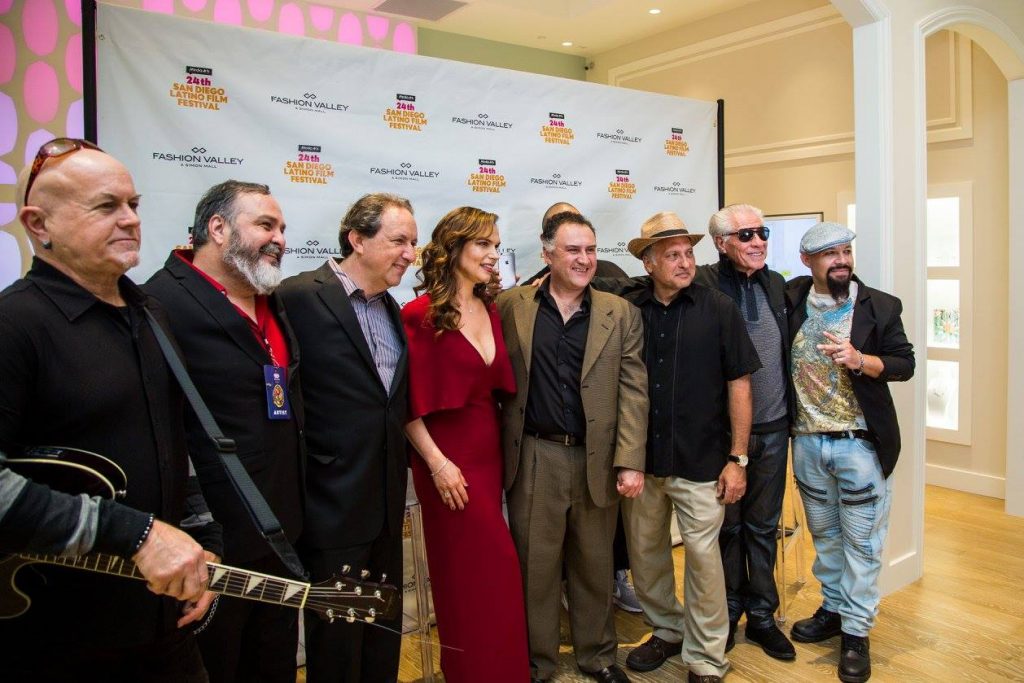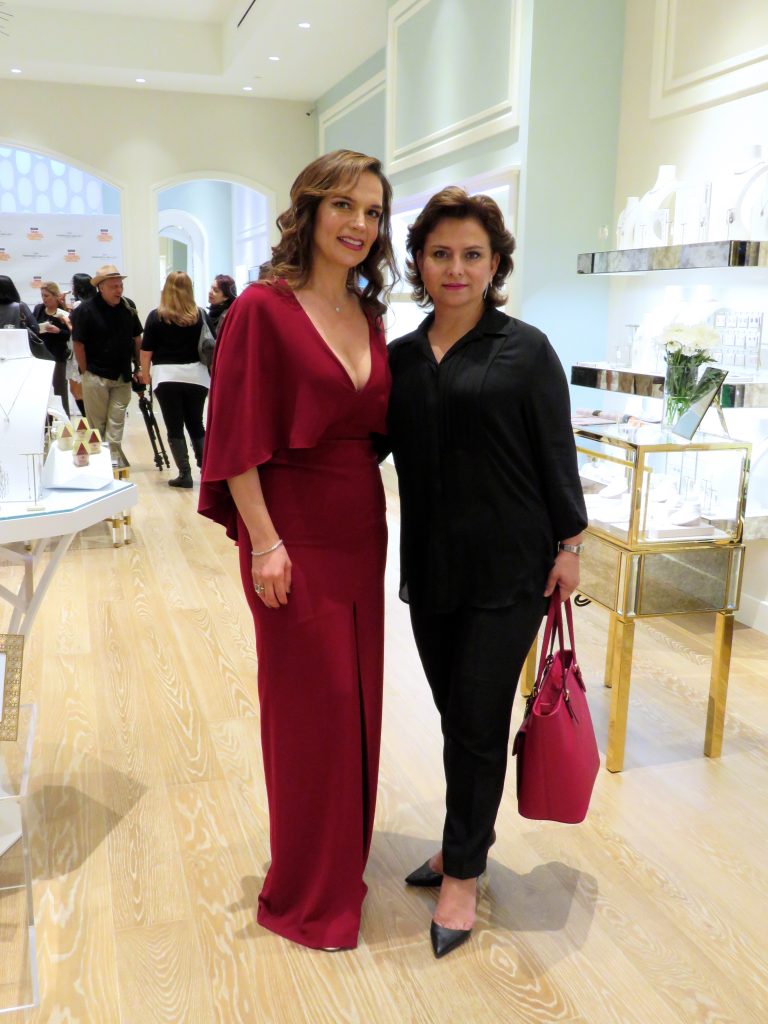 With my friend Lola Raggio! Events are always more fun when friends join me!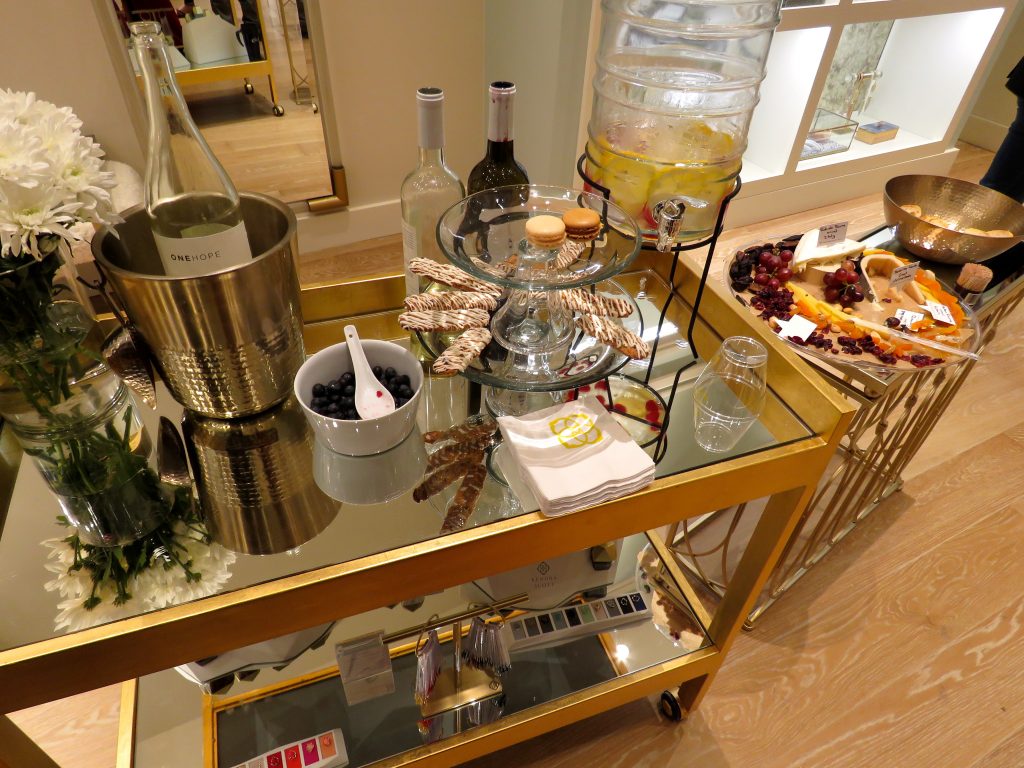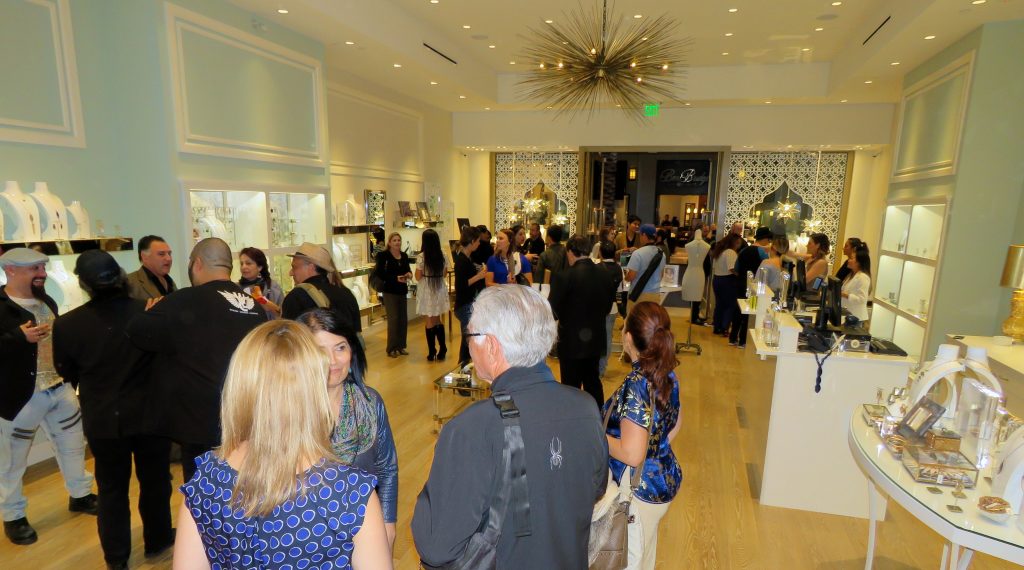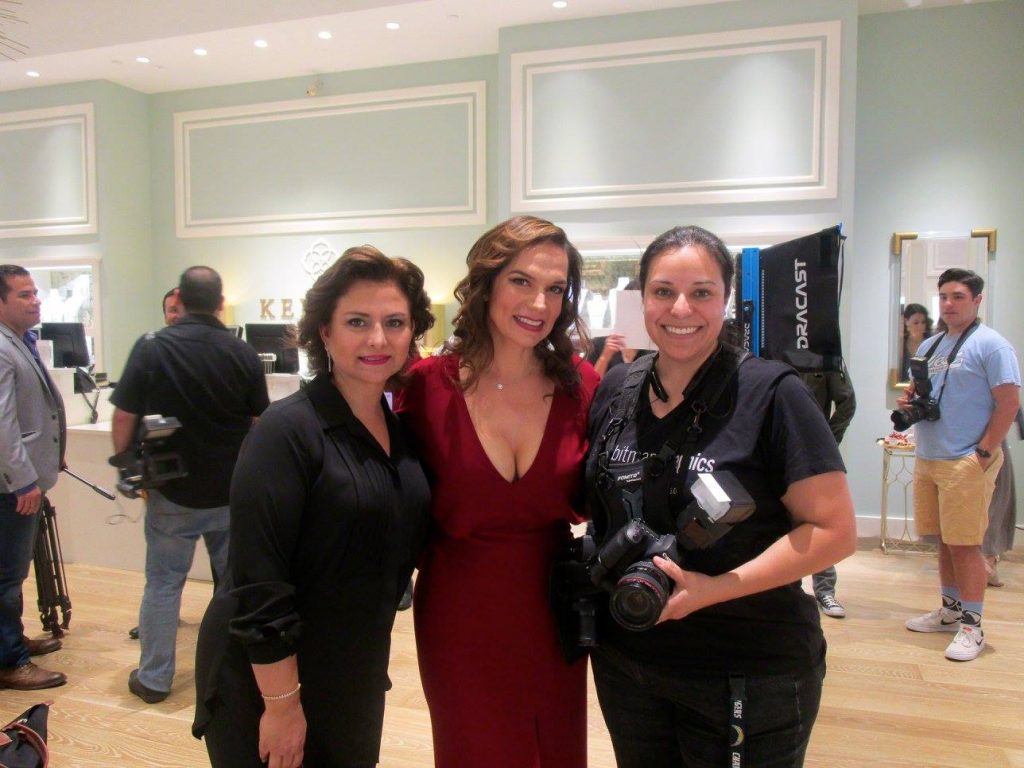 Photo by Andy Gonzalez.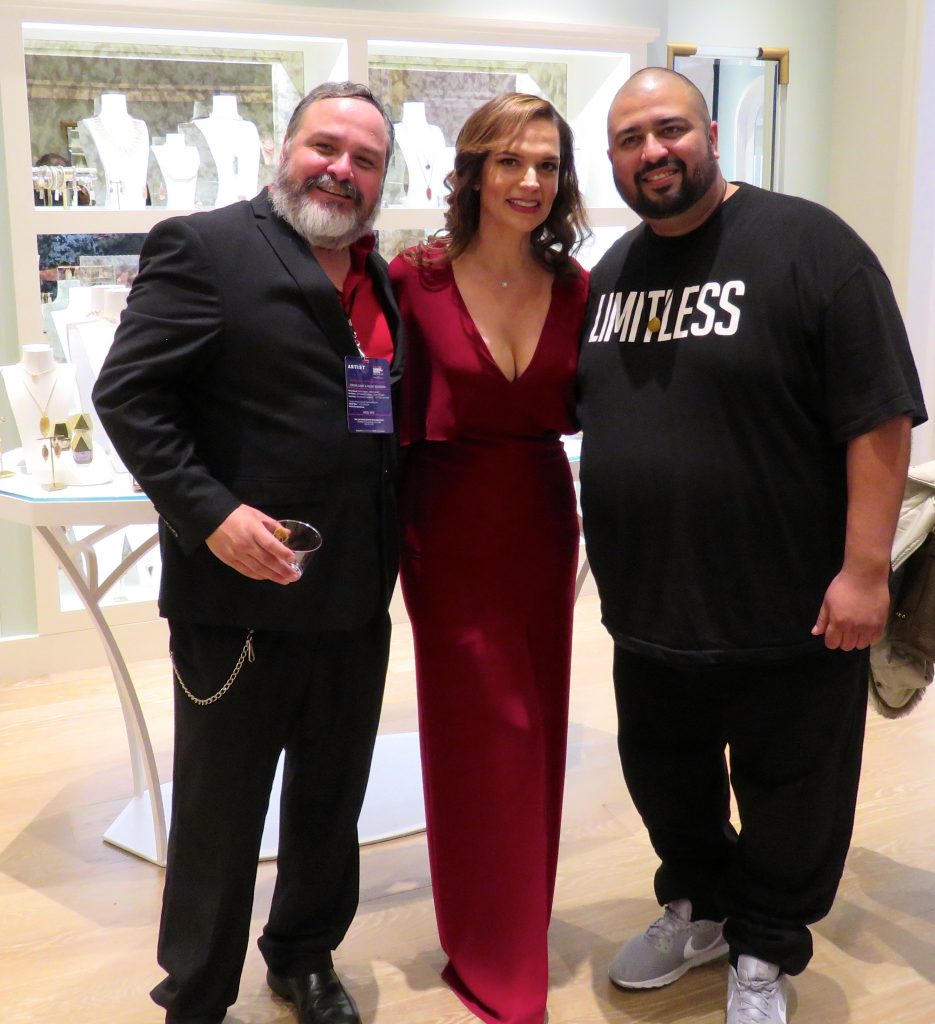 Tomorrow, Friday, March 24, I will co-host the Primavera Fashion Show at Fashion Valley with MJ Acosta from NBC7/39. Fashion Valley will be showcasing outfits from several stores. The event is open to the public and we hope you join us, in the Macy's Court.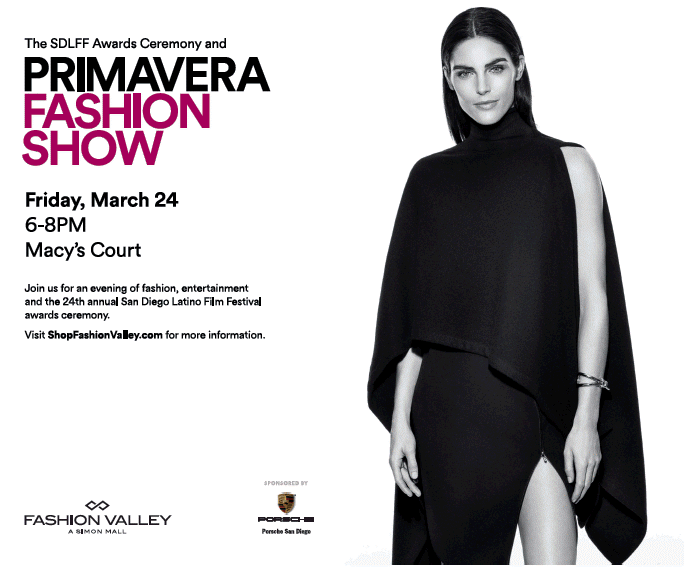 The Festival continues until Sunday, March 26 at Fashion Valley mall. There are more events and lots of opportunities to catch the best in Latino Films. Join us for the Closing Night Party on Saturday! We'll be celebrating the success of this year's Festival and I know I will be doing some dancing that night, along with several hundred other people!
See more Festival pictures and videos on my social media: Facebook – Instagram – Twitter.
For more details regarding the Festival, celebrity appearances, the Primavera Fashion Show, Premio Corazon Awards Ceremony, and special events, visit sdlatinofilm.com. I'll see you at the Festival!
Hugs,
Paola
PS -See my video of the Festival's Media Kick-off Party & post from last year's Fashion Show (I was nine months pregnant).