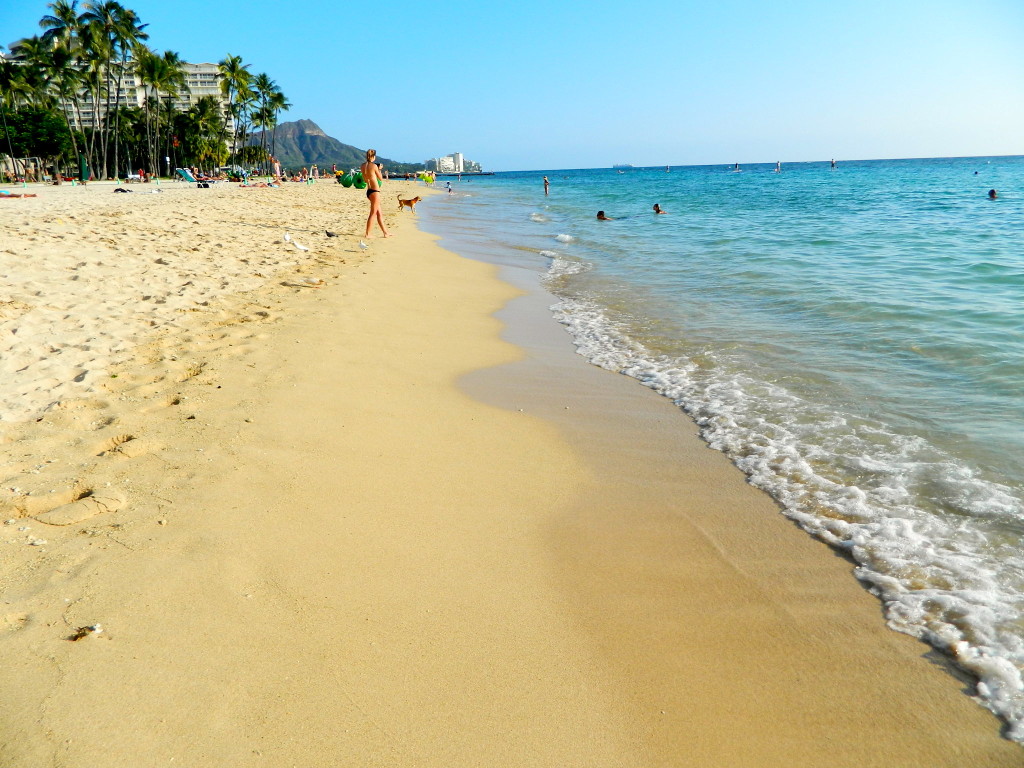 It's hard to believe how much time has passed since our trip to Oahu, Hawaii. I am including the photos in separate posts because I had so many beautiful shots that I wanted to share with you. Here are a few more pics from our visit to the island, hope you like them. I fell in love with Oahu and look forward to going back again….someday!
These are pics from my visit to Ala Moana Center (the world's largest open-air shopping center), the Hilton Hawaiian Village Waikiki Beach Resort (hotel where my sister's family stays when they go to Hawaii), walk along the Waikiki beach, and some R&R time at the hotel where we were staying.
I walked from our hotel to Ala Moana Center and back (about four miles), and considered that my exercise for the day. It was a nice and scenic walk, much better than exercising on the treadmill (I can do that back at home). We spent that afternoon getting some R&R by the pool.
In the next and last Travel Diary post about Hawaii, I'll include our visit to the Aulani – Disney Resort & Spa! It was a special visit for me since I have produced stories about the resort, hosted interviews with Disney Ambassadors about Aulani, and have become fond of my Disneyland Resorts media friends.
In case you missed them, here are the links to the post from our first full day in Oahu, Travel Diary: Hawaii Part 1 – Flight Over Oahu and Travel Diary: Hawaii Part 2.
Have you been to Hawaii? Did you visit Ala Mona Center?

Hugs,
Paola
Since I was walking to the Ala Moana Center and back, I decided to walk there via the city streets and back on the beach side. The city walk was scenic with lots of stores and some resorts.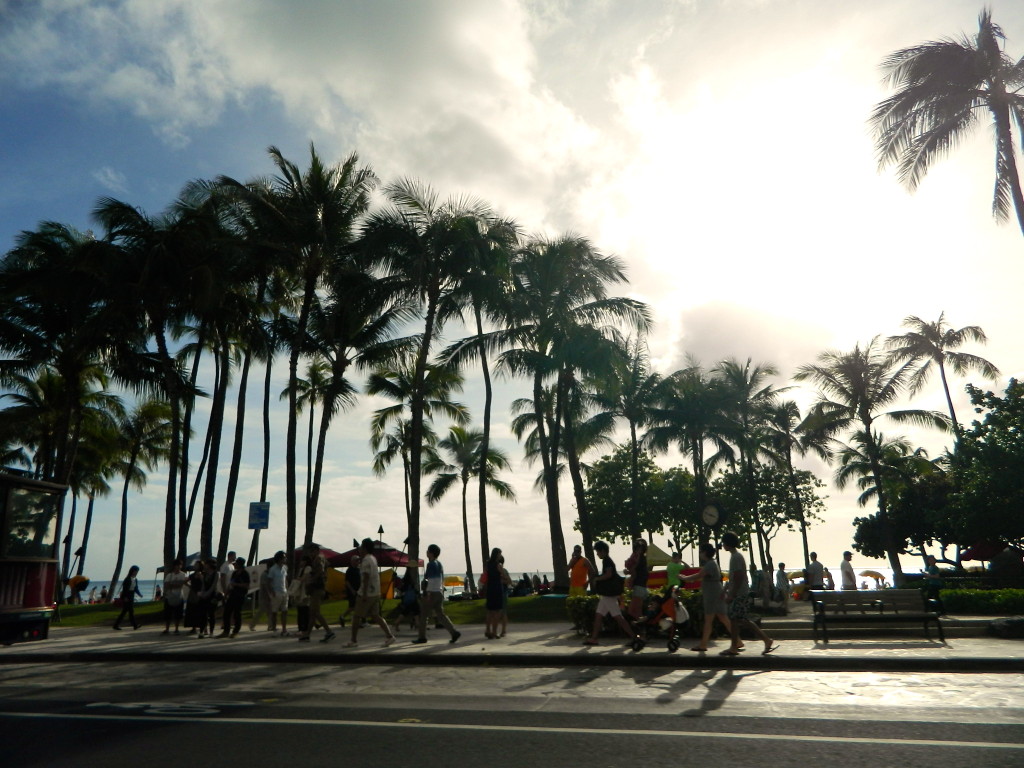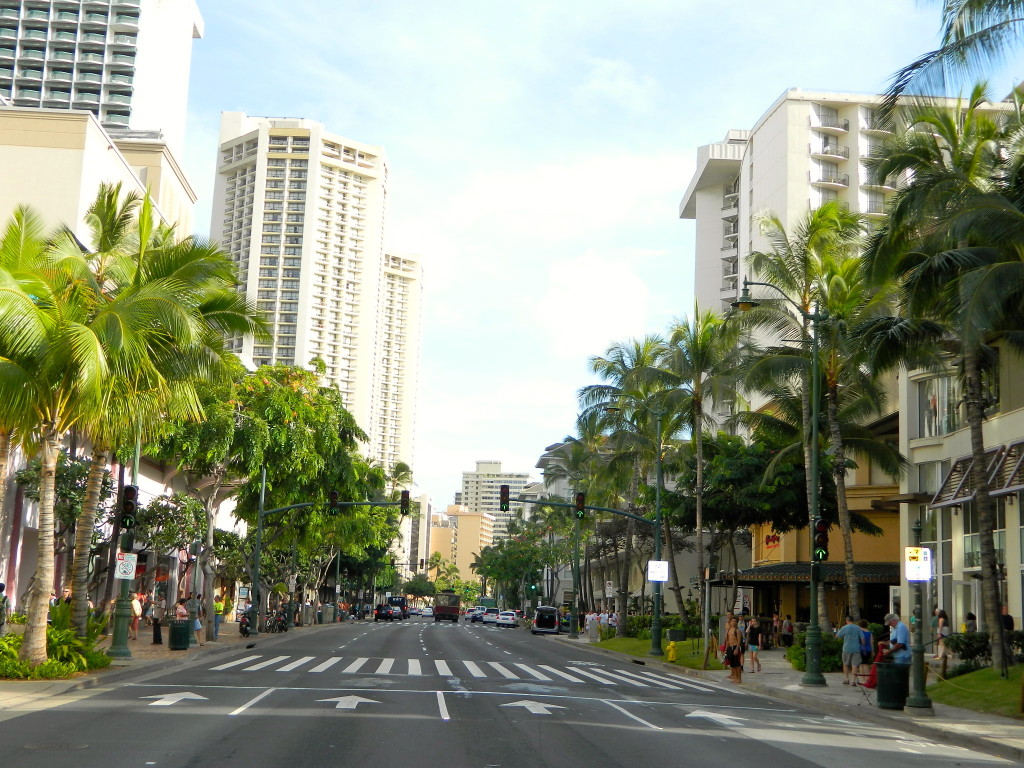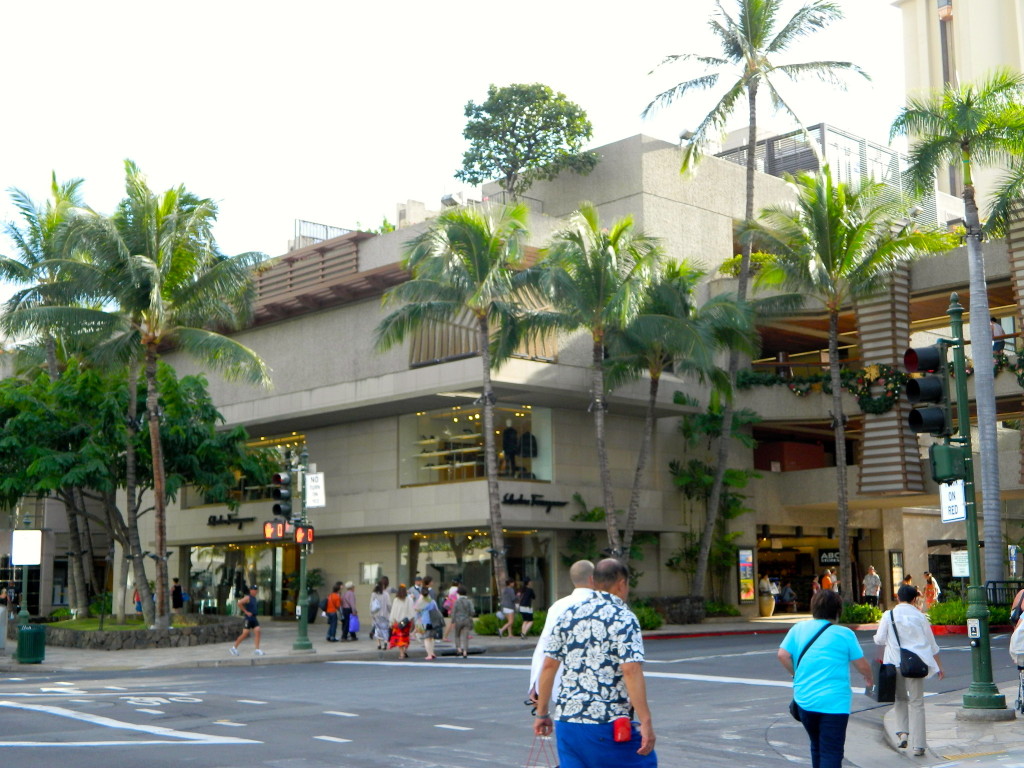 My visit at the Ala Moana Center, it is huge! I visited some of the stores, bought some keepsakes for gifts, and sat down to have a refreshing iced tea! After the walk, I needed to sit in the shade and rehydrate.
On my way to the Hilton I walked by the bay – lots of yachts & sailboats.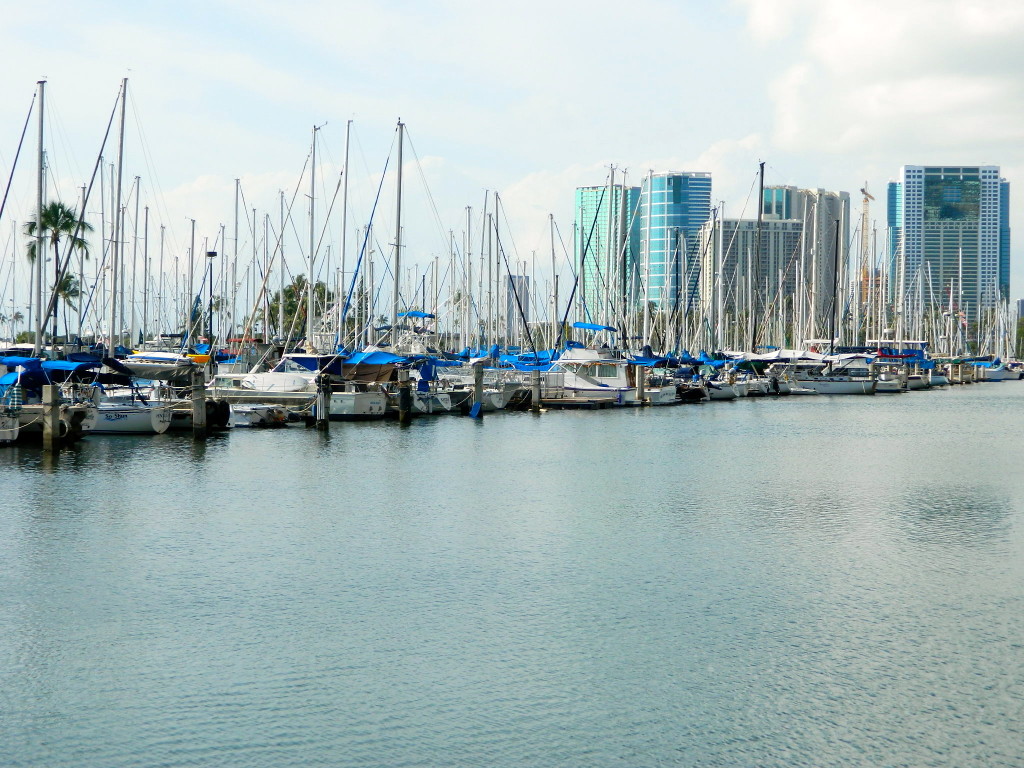 I was curious to visit the Hilton Hawaiian Village Waikiki Beach Resort because this is where my sister has stayed multiple times with her husband and children. She raves about this Hilton. It is definitely impressive and a very expansive Resort, it is located right on the beach, has multiple amenities for families and a large shopping center on the property!
My walk back to the hotel was one of my favorite things to do on the island. I walked mostly on the edge of the beach with the warm water touching my feet. It was bliss! Incredibly relaxing!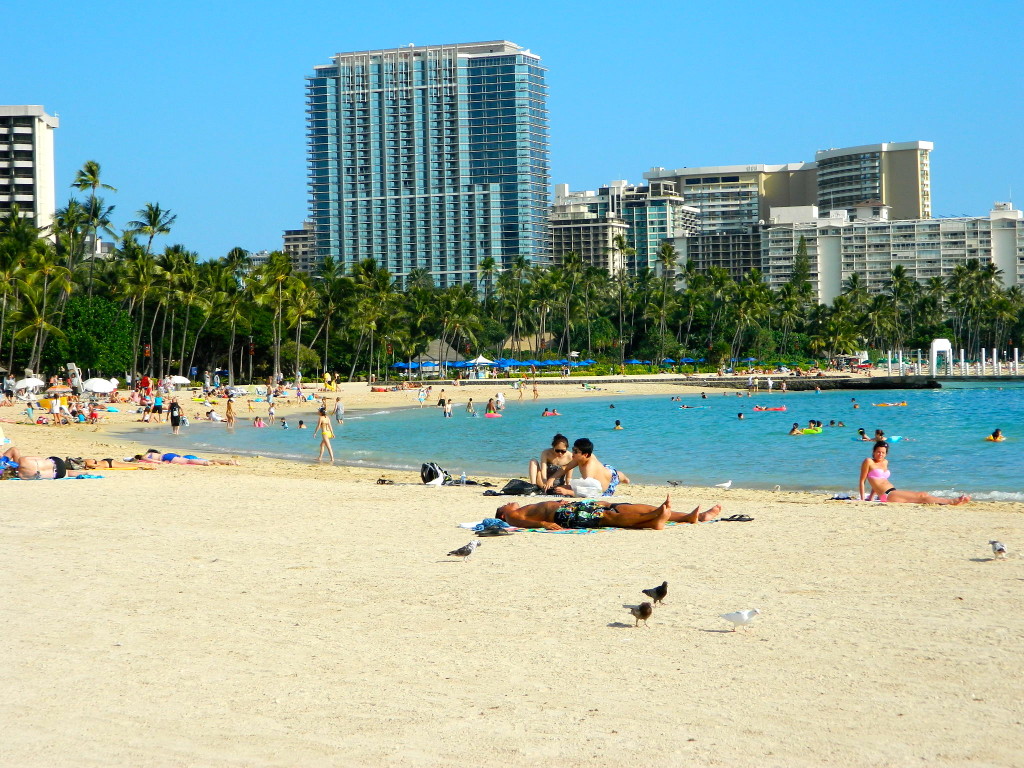 I signed up for a hula class and was back in time to take it. Afterwards, we relaxed by the pool.
I share more of our Hawaii pics here Travel Diary: Hawaii Part 1 – Flight Over Oahu and here Travel Diary: Hawaii Part 2.