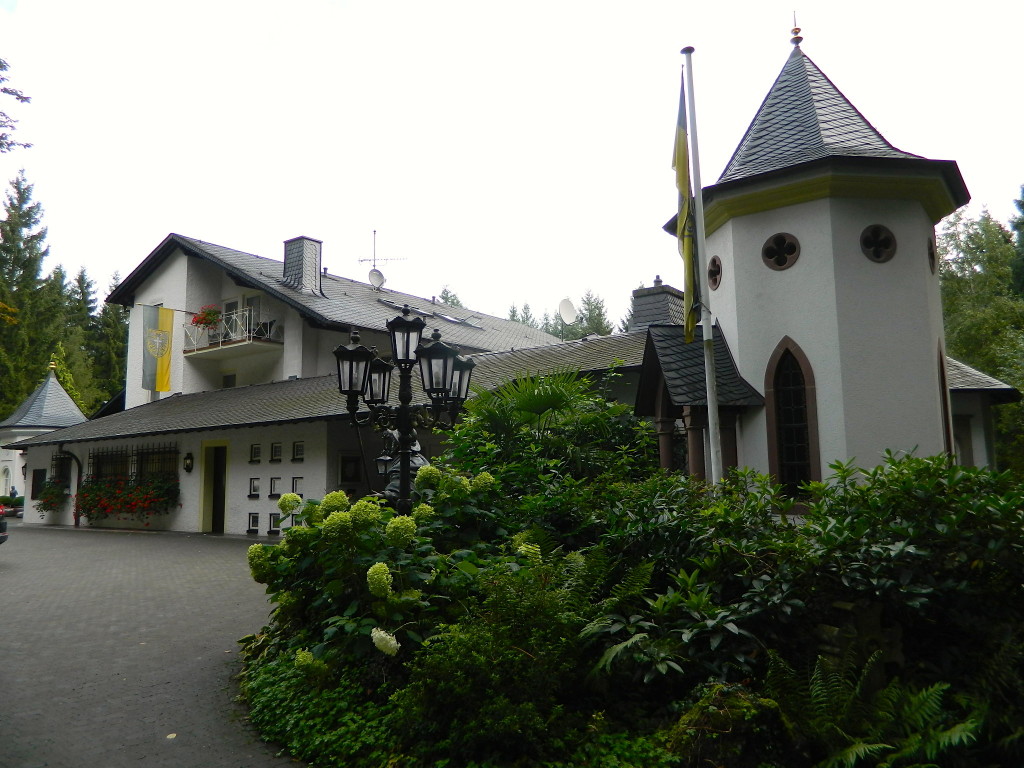 During our recent vacation, we spent two days in the west part of Germany, known as the Black Forest region. We visited friends at their home and had dinner with them at Sonnora Restaurant. We had dinner there two years ago, they have exquisite french cuisine! My husband has dined there many times over the years.  It is one of the best restaurants we have been to! It is elegant and beautiful, they have excellent service and the food is amazing. Sonnora is one of the top restaurants in Germany, with three star rating and international status. The Restaurant is a destination in itself. People from other countries and Germans from all over come to enjoy this experience and cuisine!  Our friends know the Chef, Helmut Thieltges (he's also the owner), and after dinner we had the opportunity to meet him, this was quite a treat! It was a wonderful evening with friends!
We stayed at the Sonnora Waldhotel (means forest hotel) which is adjacent to the Restaurant. The area is beautiful, with tall forest trees! The gardens are so picturesque, it felt like we were in a Hansel & Gretel fairy tale! I recorded a video blog of our visit to Sonnora and will post it soon. The experience is unique and the location is breathtaking, here's a link to the Sonnora Waldhotel & Restaurant, if you'd like more details. If you are in a foodie, chef, or just enjoy fine dining this is a must visit restaurant! Hope you enjoy the pictures!

Hugs,
Paola
PS – Our trip to Germany: Porsche Museum in Stuttgart, spa day in Baden Baden, and visiting Kurhaus Casino & Kaefers' Restaurant.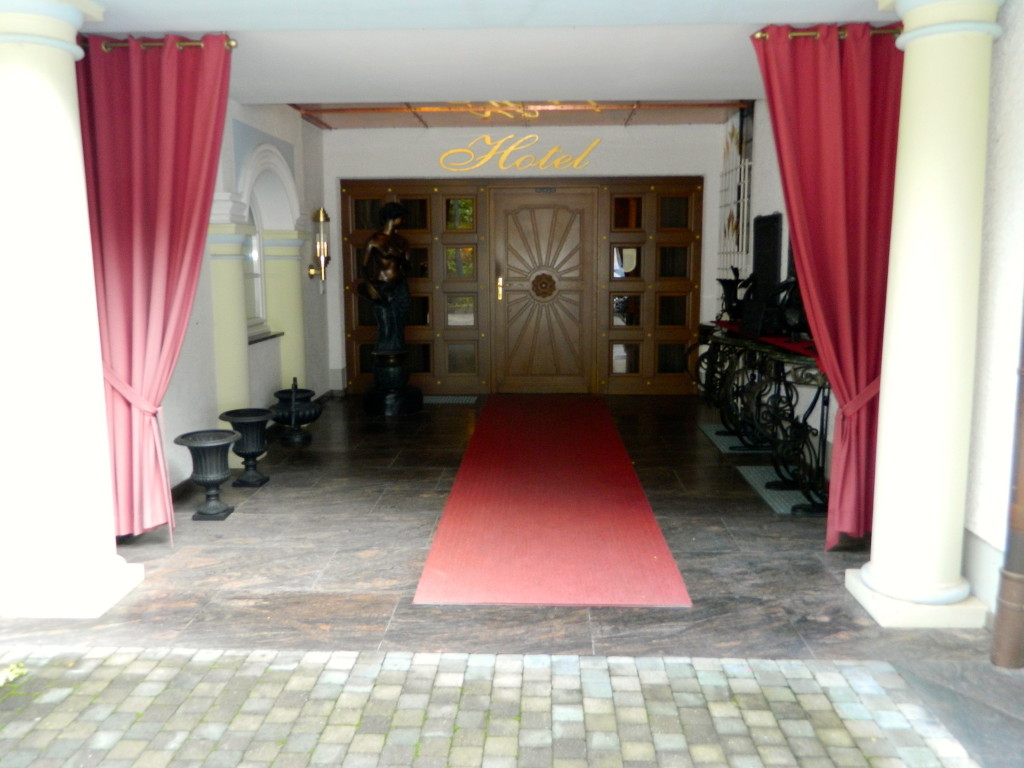 A sitting room with views of the garden.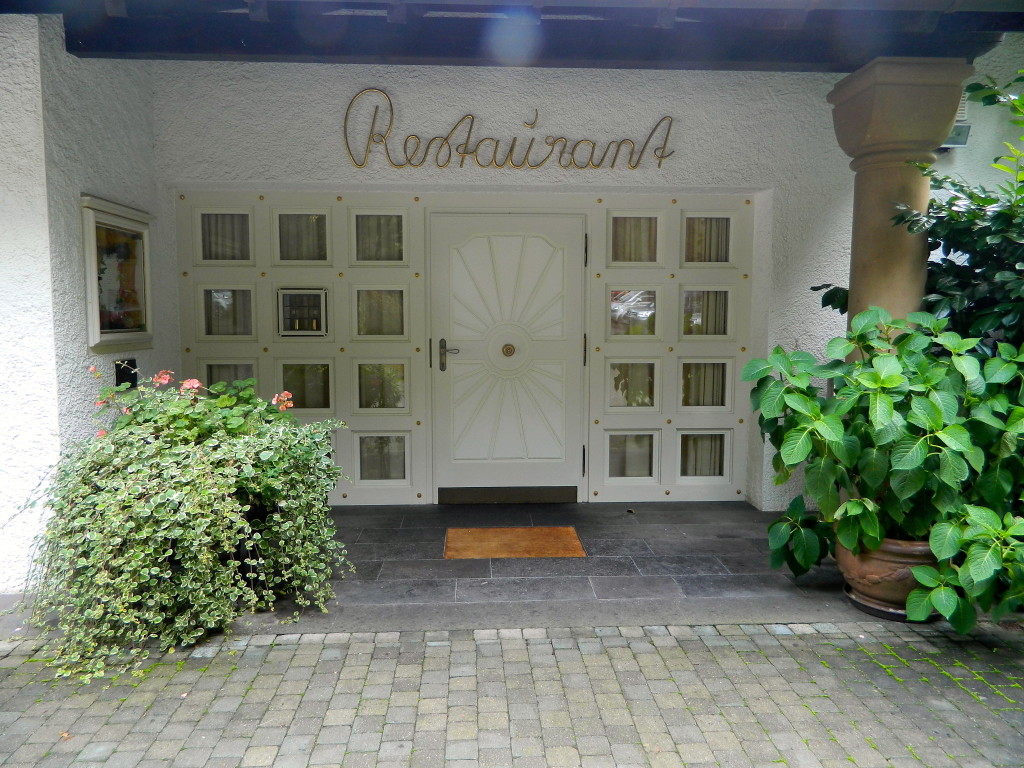 The entrance to Sonnora Restaurant.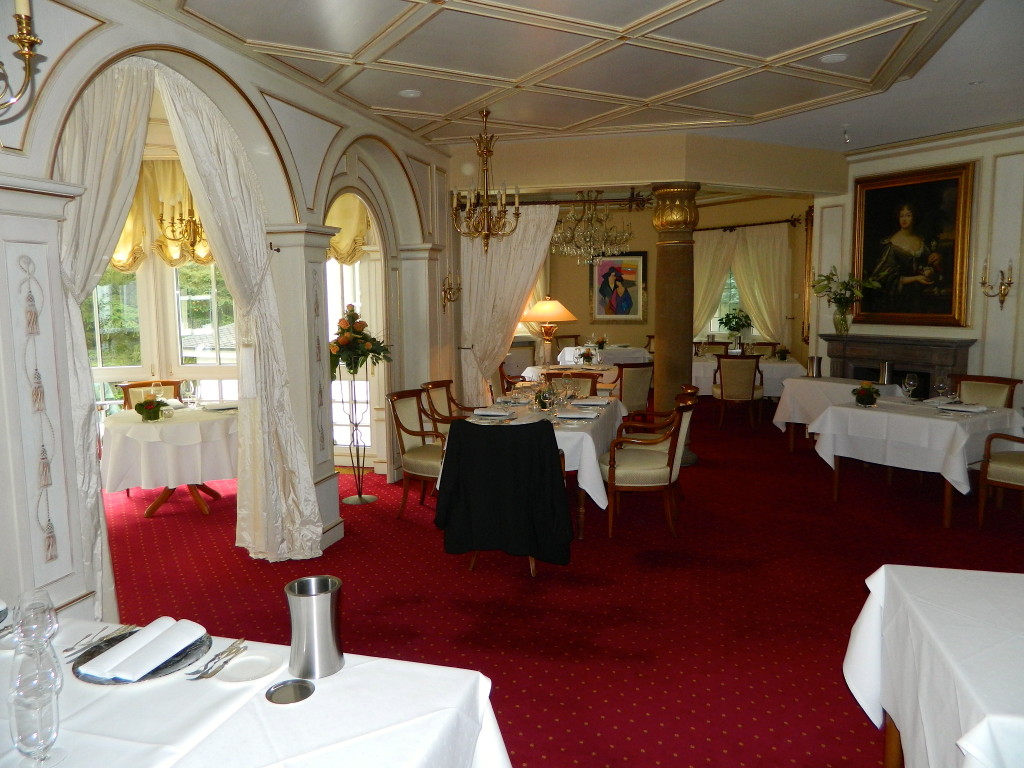 The dining room at Sonnora Restaurant.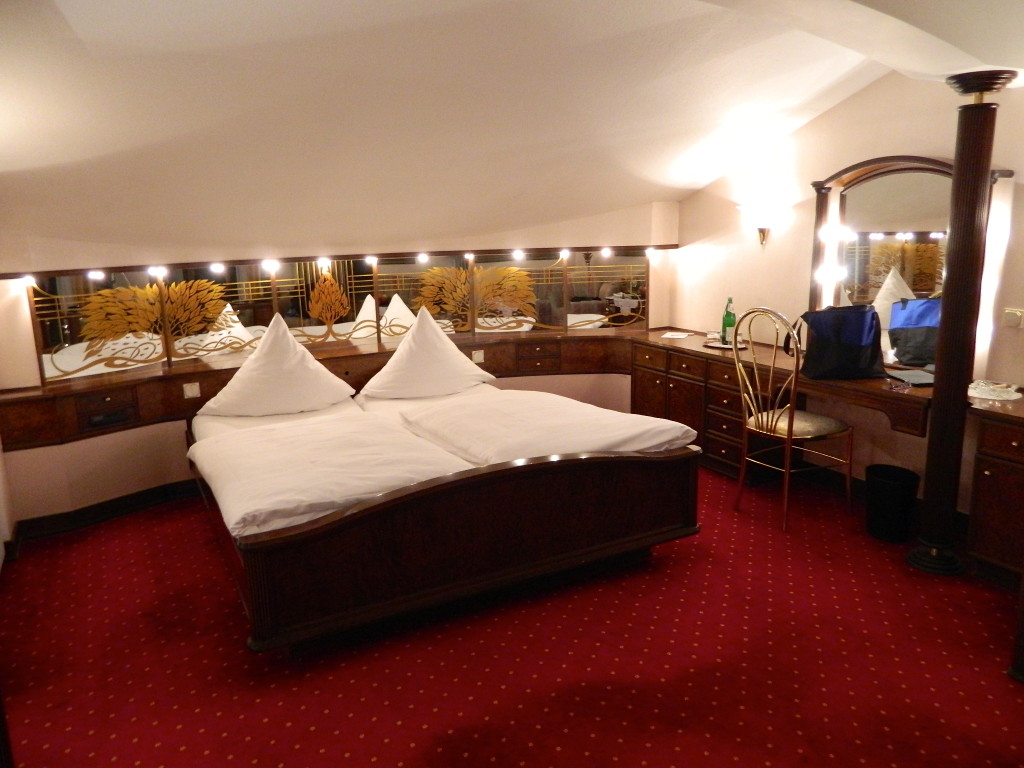 Our hotel room – a suite with a terrace.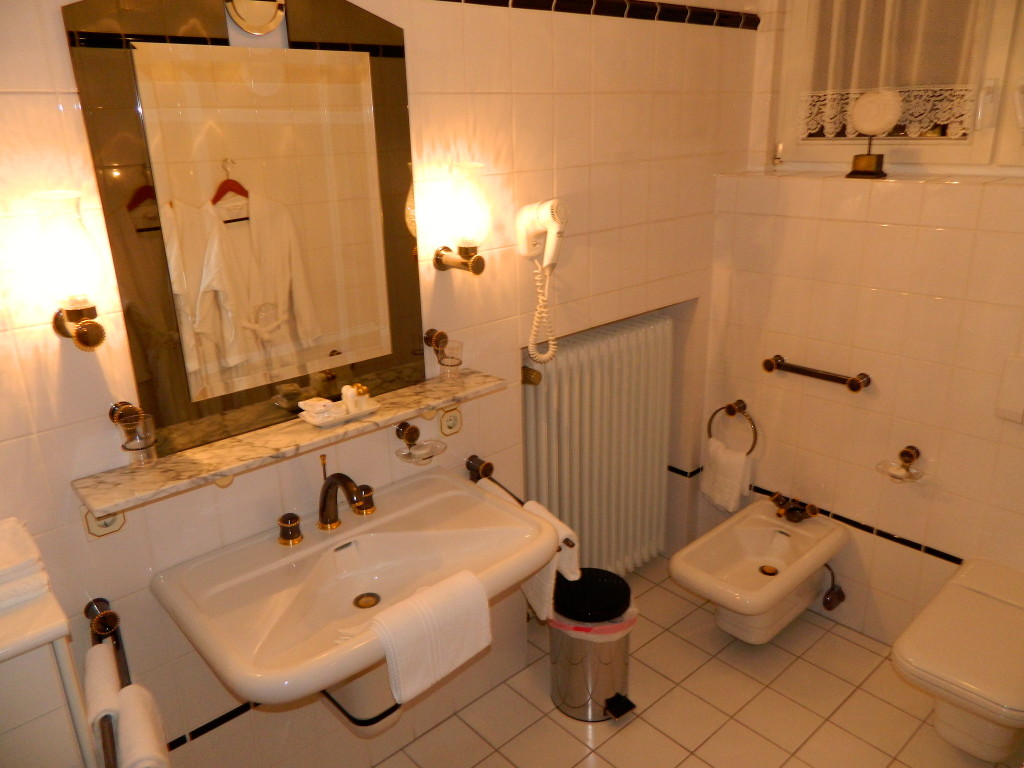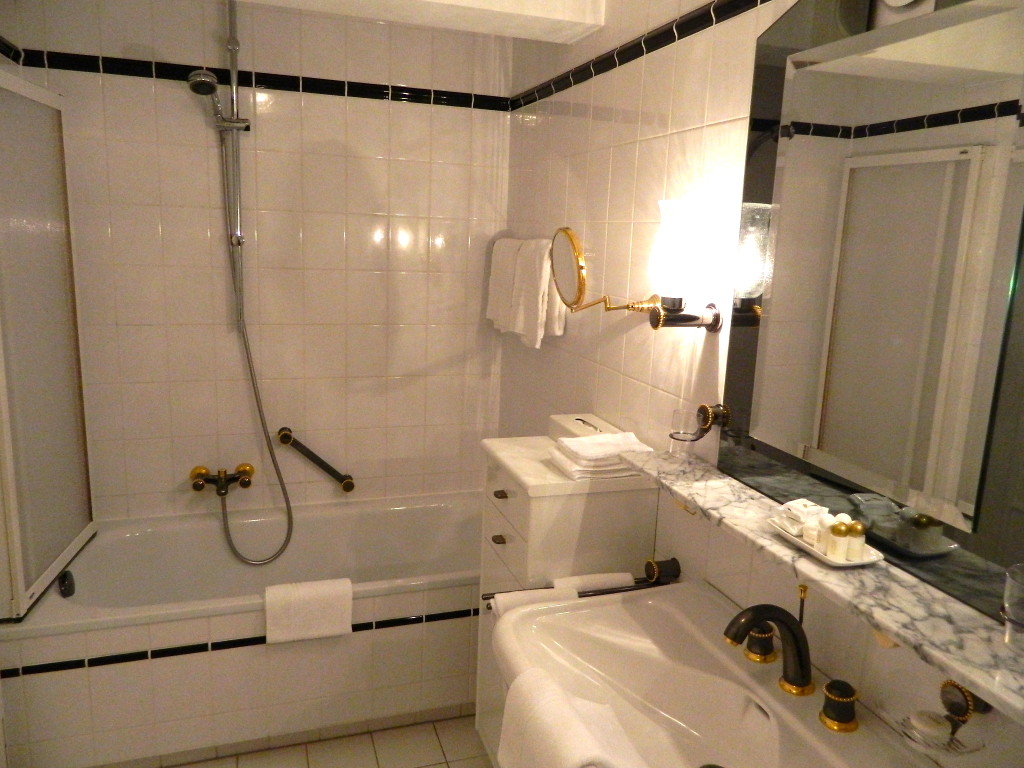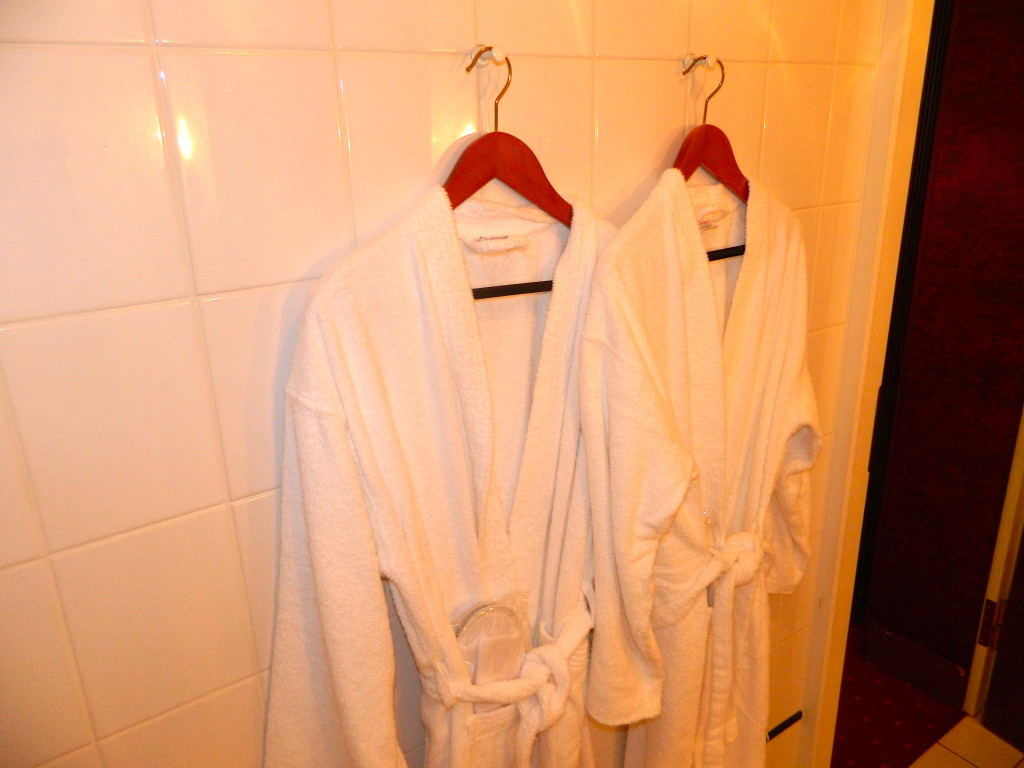 It always a nice treat to have bathrobes & slippers!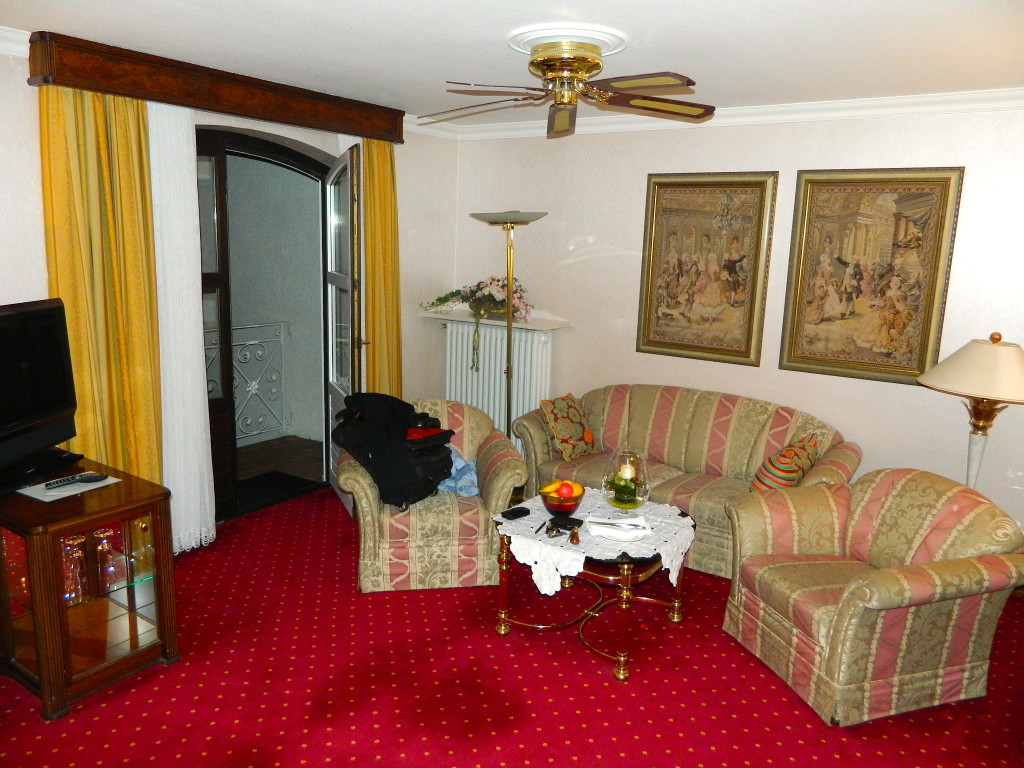 The living room area of our suite.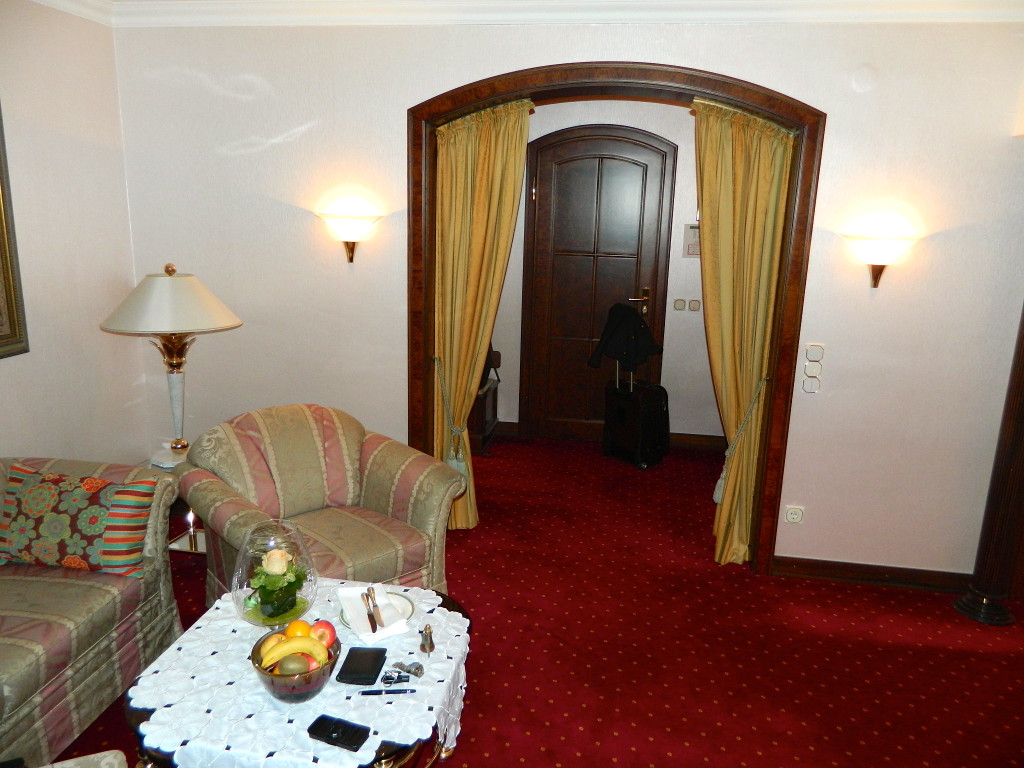 Picture of the entrance, the suite has an alcove with a closet, safe, mirror, & dressing area.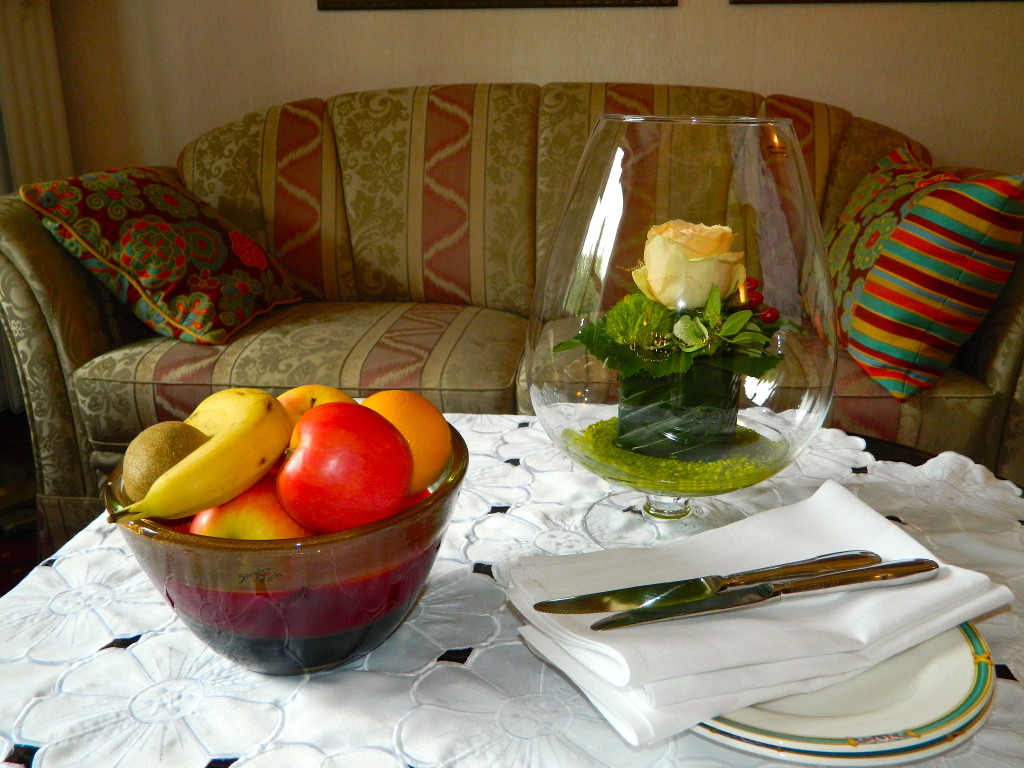 It was nice to have fresh fruit provided in the room! I wasn't hungry at breakfast time, but I took a banana & kiwi to go.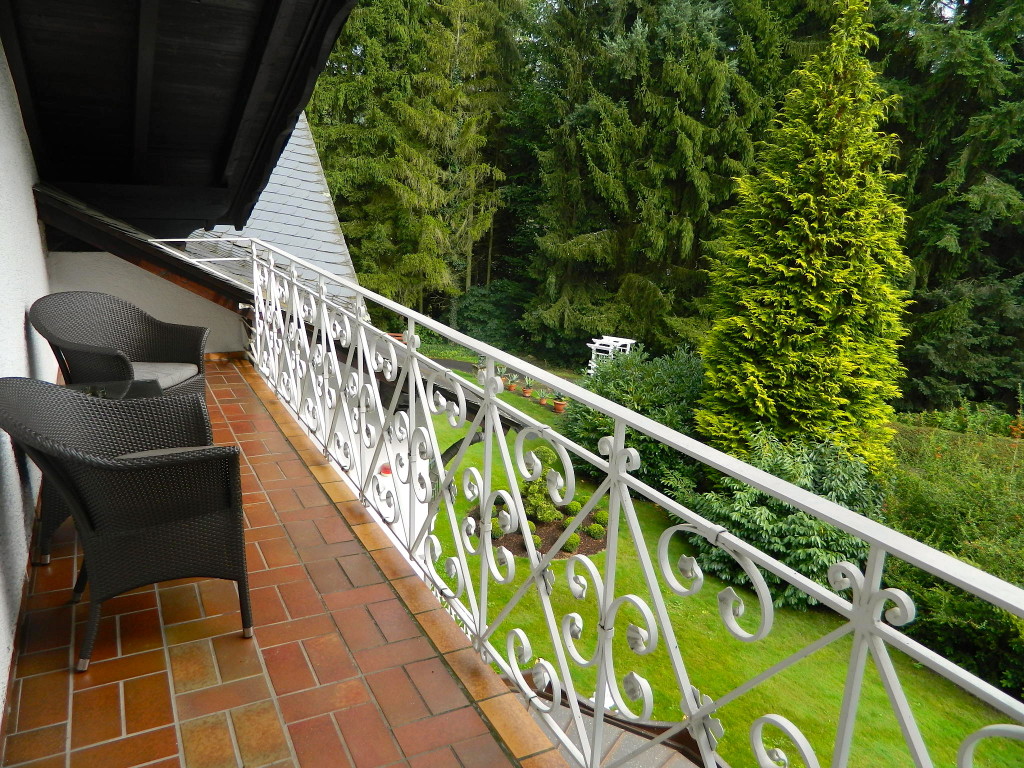 The terrace (balcony) & garden view from our room.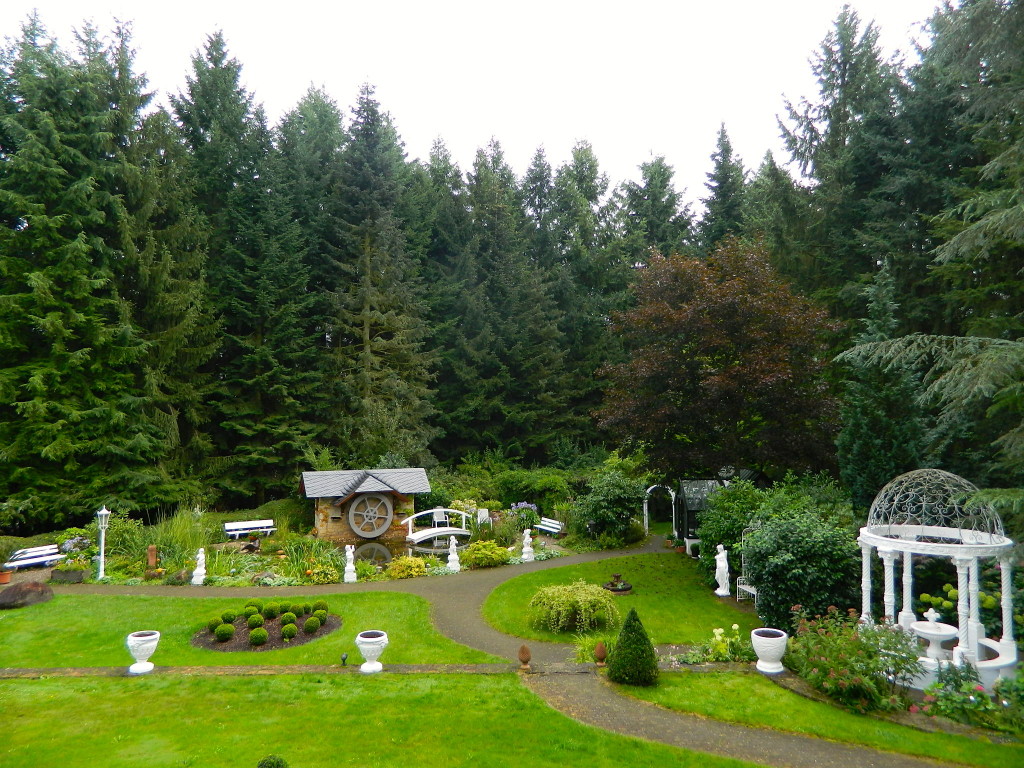 A picture of the beautiful garden area – so picturesque!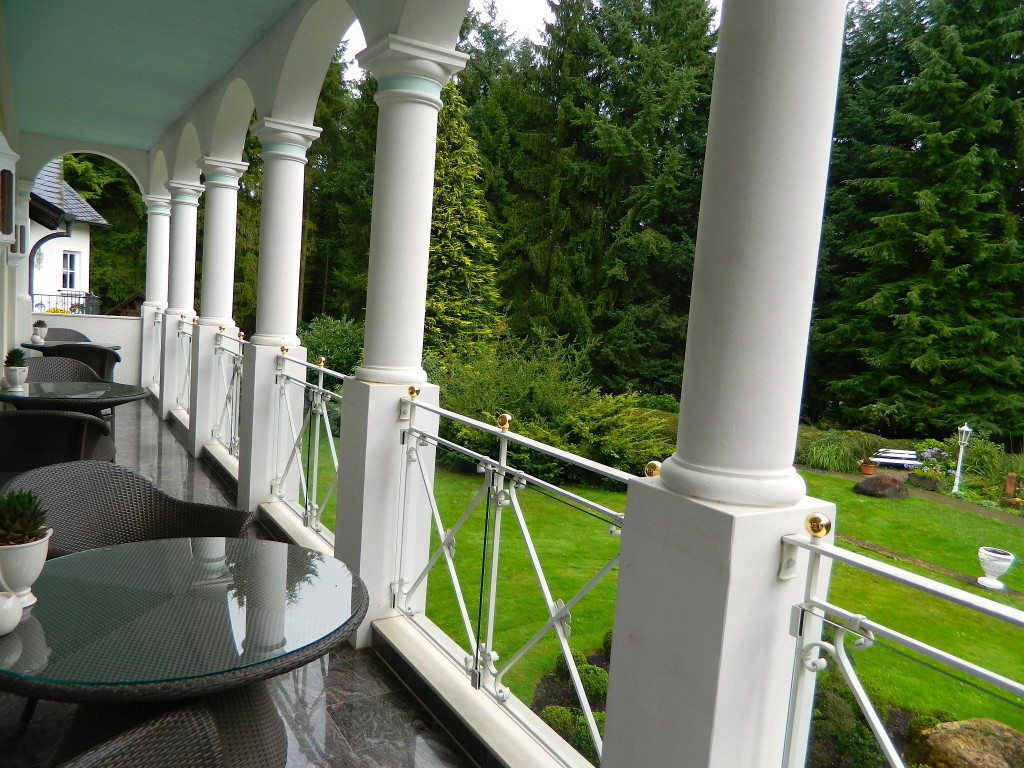 The view from the balcony seating area of the breakfast dining area.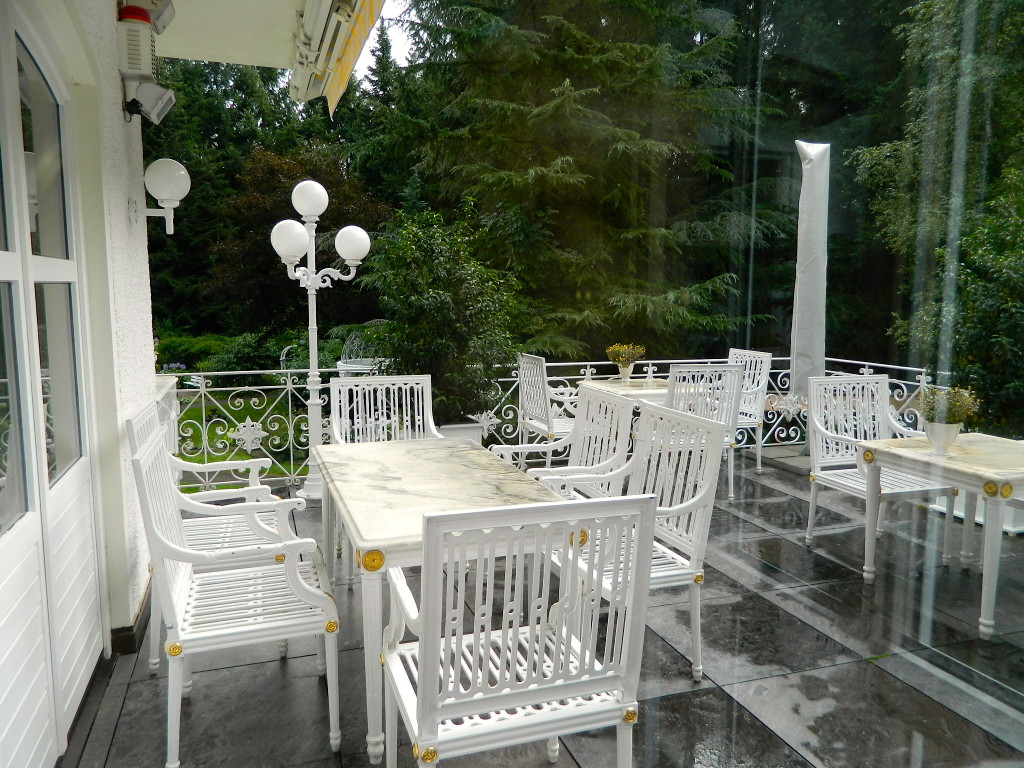 More options for outside seating.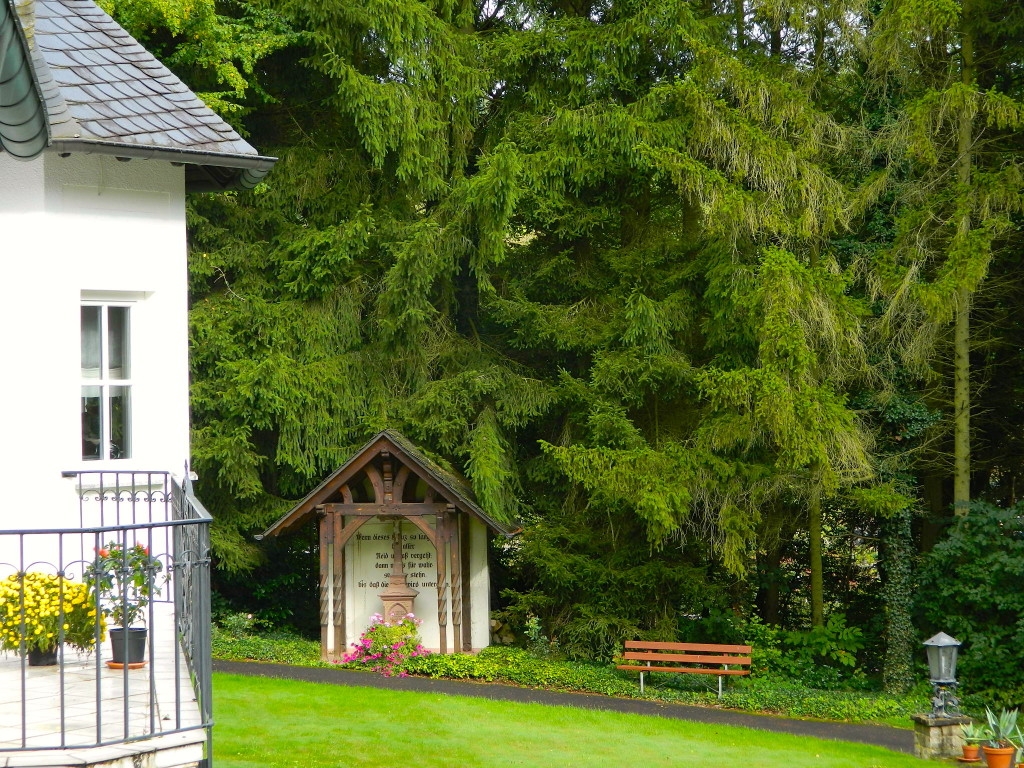 Another view of the gardens.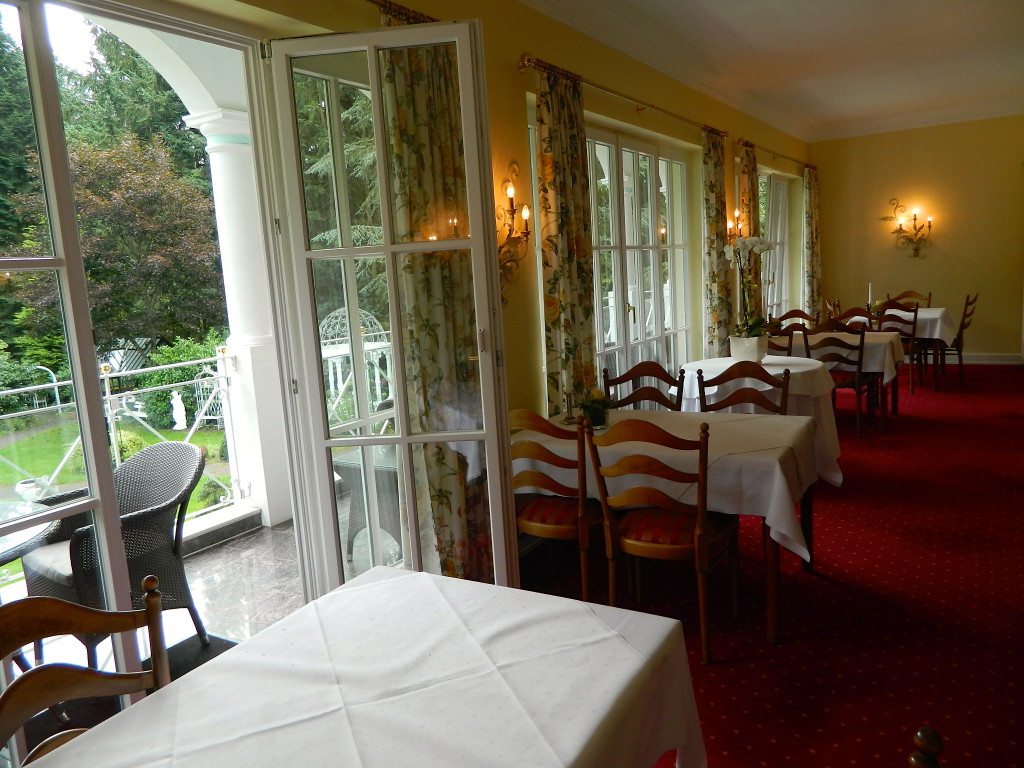 A picture of part of the breakfast dining room.
It was a "European" style continental breakfast.
I wasn't hungry at breakfast time, so I only had a cup of coffee. The individual coffee pot was a nice touch.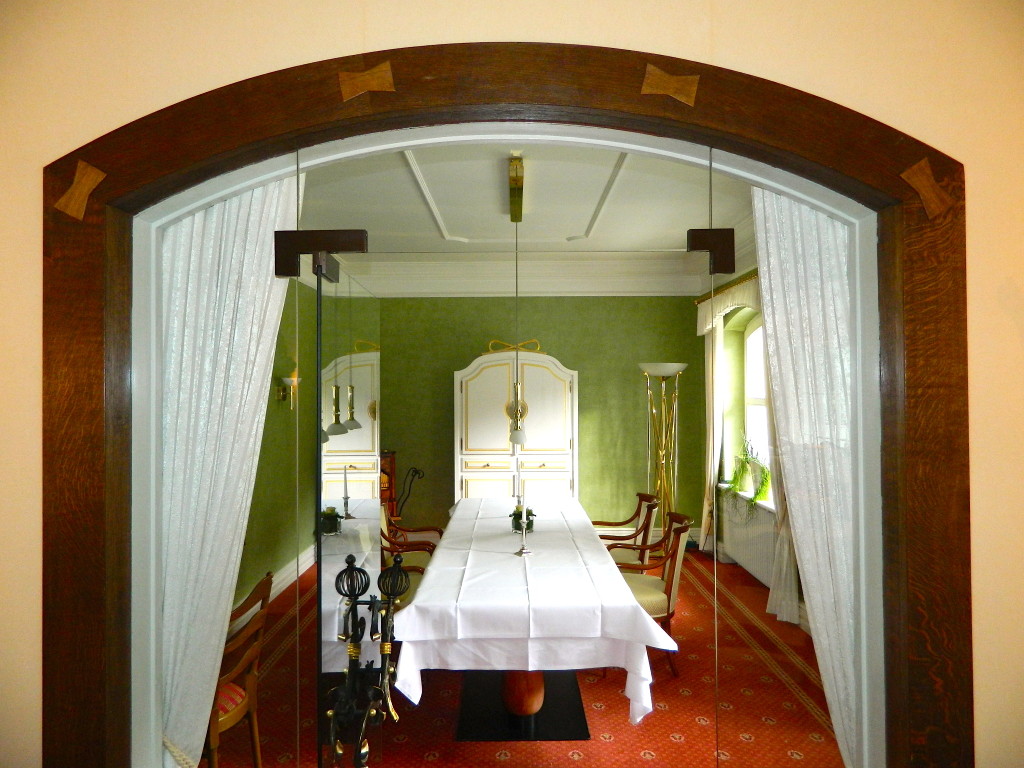 A private dining room located in the breakfast area.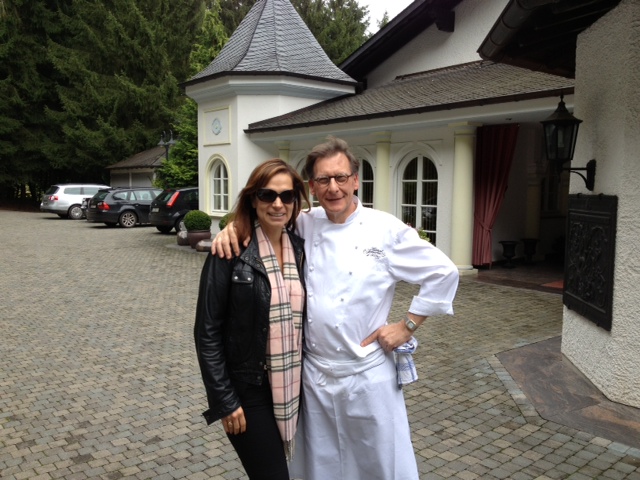 As we were checking out, Chef Thieltges came out to greet us.