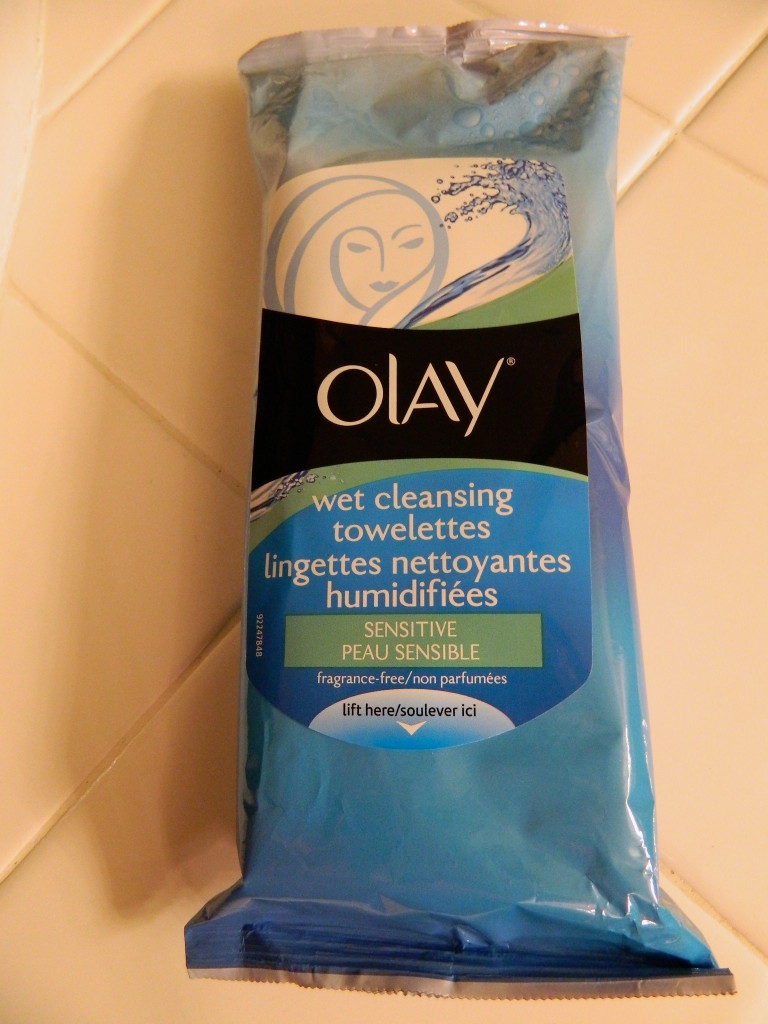 One thing we may all have in common these days is that we all seem to be busy, way too busy, as if there just aren't enough hours in the day (at least on weekdays). Am I right?
I had acne when I was younger and still get a break-out occasionally, so in addition to taking care of my skin to preserve it looking nice and healthy, I try to avoid breakouts by removing my make-up daily. This is an important part of my daily beauty routine and helps my skin breathe at night, particularly because I wear heavy make-up when I have television shoots. Some nights, I am just exhausted or busy, and I don't remove my make-up as soon as I arrive at home. I will make dinner for my husband, then clean the kitchen, do stuff around the house, prepare my outfit for the next day, and before I know it, I am in my pajamas and in bed….dreading that I have to get up to remove my make-up. Particularly in cold weather, it is hard to get up from under the warm covers. Sometimes, I'll say to myself, I'll just sleep a little and get up later to remove my make-up. That works sometimes, but I don't rest very well because I keep thinking that I have to get up to wash my face. About 90% of the time I will get up to wash my face, but that interrupts my sleep, which is not optimal.
On a recent weekend trip to visit my mom we stayed up into the wee hours of the morning catching up. Once we were getting ready to go to sleep, she pulled out her make-up removal towelettes. I noticed how she easily removed her make-up with the towelette and she told me how much she likes them. So, I tried one and it removed my make-up pretty well and my skin felt soft and hydrated the next morning. I am not certain it is as effective as using my usual make-up remover and face wash, particularly because I don't apply face moisturizer & eye cream when I use the towelette, but it is definitely better than going to sleep with my make-up on. I recently purchased Olay Wet Cleansing Towelettes and keep them next to my night stand. On nights when I am super tired, like last night….I simply pull one of these out and remove my make-up as I am laying in bed, then just apply lip moisturizer (which I keep in my nightstand drawer). So, if you are a busy person like me and sometimes wish there was a simply option to removing your make-up on long days, you may want to try this option. It works for me and I am pretty selective about what I use on my face! Have you used make-up removal towelettes on your face? If yes, which one's do you use?
Hugs,
Paola
PS – How to Make Eyeshadow Last 24 Hours & Crease-less and FWSD The Art & Beauty Behind Fashion.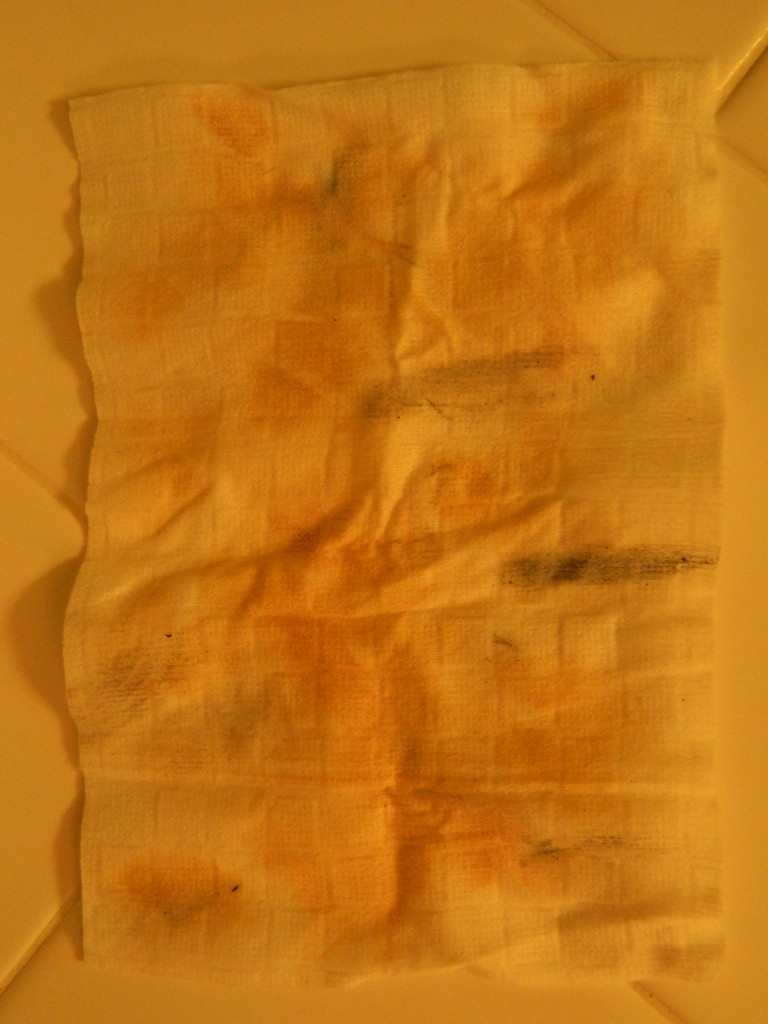 Look at how much make-up they removed. I even use them to remove the eyeshadow, mascara, & lipstick.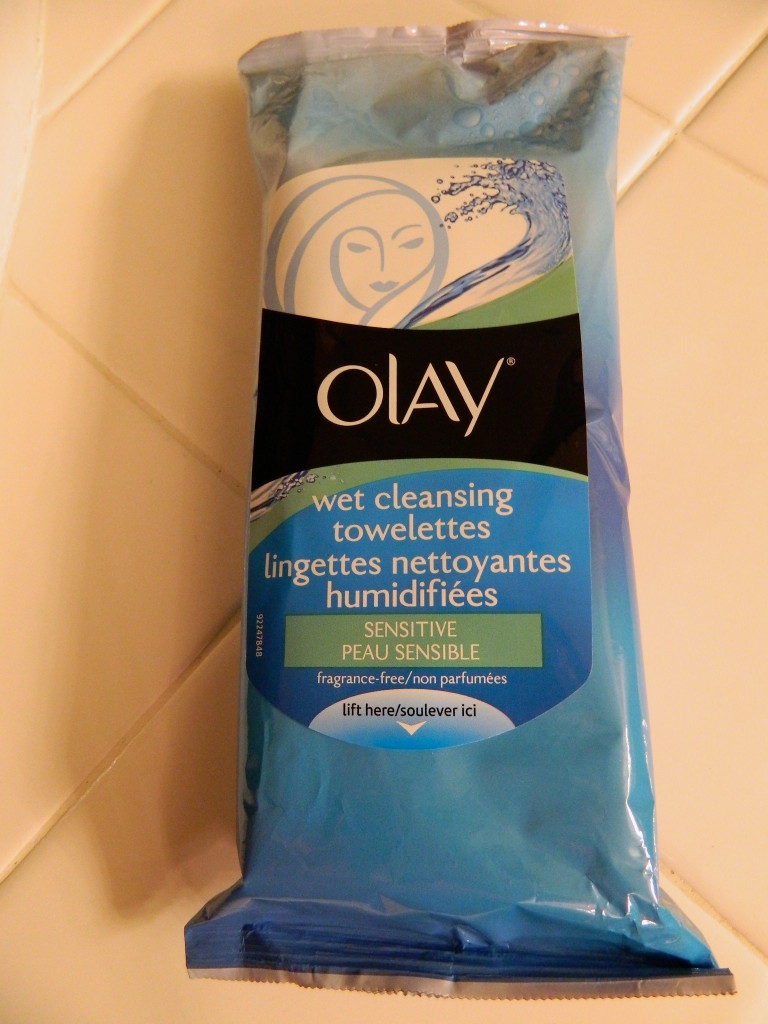 I purchase the Olay make-up removal towelettes for sensitive skin (alcohol-free), but there are many other brands as well. I purchase these at Target for $4.99 (packet of 30 towelettes). You can find these type of products at Walmart, Target, CVS and many other drug stores.