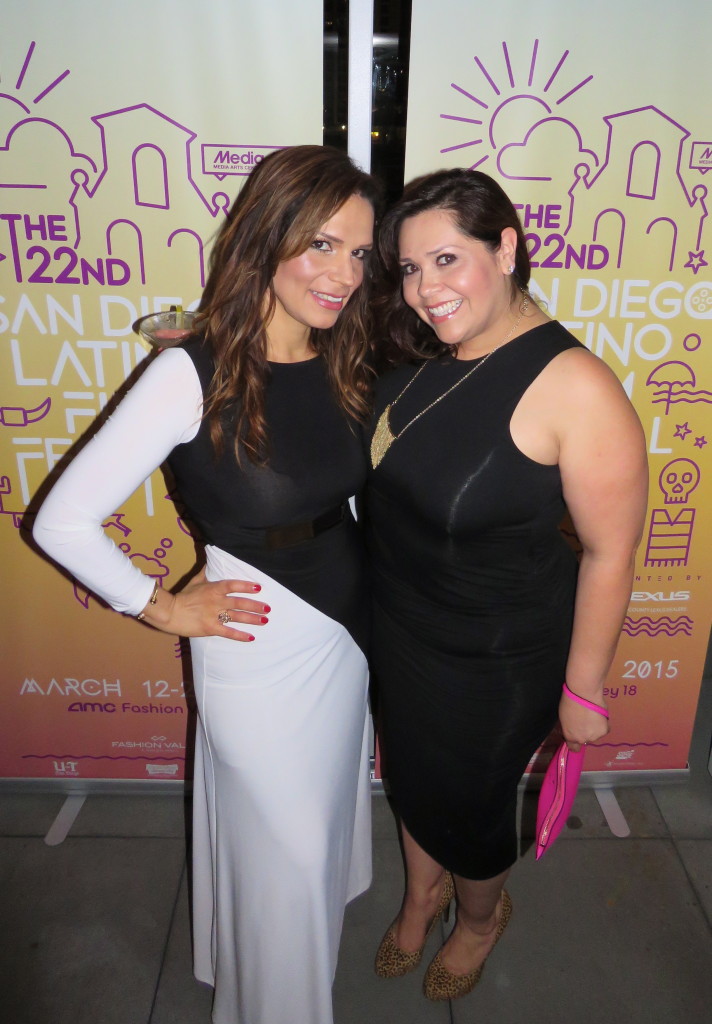 The 22nd San Diego Latino Film Festival concluded with a blast at the Closing Night Party! This year the party was held at Rooftop600 at Andaz in downtown San Diego. It was a fun evening, with hundreds of Festival attendees, staff, volunteers, and movie actors, directors, and producers. Guests enjoyed live music, dancing, and hosted drinks courtesy of Tequila El Cachanilla and Stella Artois! The Party was presented by San Diego County Lexus Dealers and Univision San Diego. It was an honor to co-emcee the program with Abelardo Rodriguez, thanking attendees, sponsors, and staff! It was a beautiful evening with a clear sky and the views from the open air venue were amazing!
The Festival is organized by Media Arts Center San Diego and the showcasing of Latino films do not end with the Festival. You can continue enjoying Latino films, and learn more about youth and production programs at the Media Art Center San Diego. The Center hosts movie screenings throughout the year at the Digital Gym Cinema and at multiple locations around the County, for more details click here.
Thank you to everyone that attended and stopped by to say hi during the eleven day Festival! I look forward to seeing you at more community events and continuing to stay connected through my blog!
In case you missed these, here are links to the posts with pictures from the Festival's Opening Night, Thursday Night at the Festival, Celebration of Fashion (Runway Show), and the Media Kick-off Party, which were all delightful!

Un abrazo = hugs,
Paola
PS – I posted more Festival pictures on my social media pages: Instagram, Facebook, & Twitter. Let's connect on social media, I post daily & look forward to hearing from you.