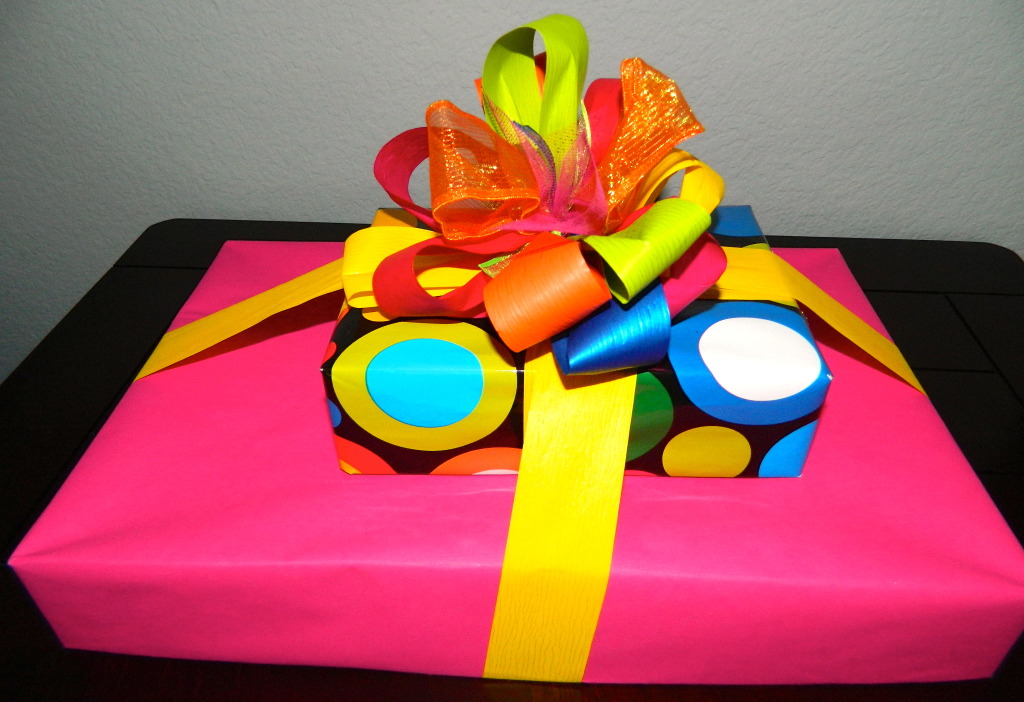 The custom of giving gifts on special occasions and birthdays has been practiced for centuries. We all give and receive gifts. My hubby and I give each other multiple gifts throughout the year, sometimes just because, but we give each other larger (more expensive) gifts on special occasions such as birthdays, Valentine's Day, anniversaries, & Christmas.  When we first got married, he would surprise me with gifts he thought I wanted. They were all very thoughtful and sweet. Sometimes though, he would spend lots on items I knew I really wouldn't use, such as perfume or travel related items. I like select scents when it comes to perfume and am a very light traveler. I would not return or exchange the items because they were gifts from my hubby. Then, my sister shared with me the gift exchange practice she and he husband use. They tell each other specifically what they want for each special occasion. Exactly the item they want! It works wonderfully! This way, they each get what they need or want. I spoke to my hubby about it and he thought it was a good idea. About a year ago, we started doing it. We ask each other what gift we want. It has also been very helpful for me because I always had a hard time choosing gifts for my hubby. It was challenging to shop for him because he practically has everything he wants and buys himself lots of things throughout the year. I also like to give useful gifts and items the person will want, making it even harder to shop for him. Now, he tells me what he wants and that is what I buy him! It works great, for both of us! He does the same and I have loved the past few gifts he has given me, they were exactly what I wanted! It saves us time, guesswork, and stress. We still buy each other a small "surprise" gift on every occasion, along with the larger gift. For example, for Christmas, in addition to the gift I asked for my hubby also gave me a stuffed singing reindeer and red stocking full of chocolates. I also did the same thing with my sister on our last birthdays and for Christmas. We asked each other what we wanted and that is the gift we got, plus a few other little surprise gifts. It was so much easier for me than walking aimlessly through stores trying to find a gift she would like. Plus, I was happy to know I gave her exactly what she wanted!
I shared my new "gift exchanging" practice with a few of my friends. Many of them thought it was a great idea, but one told me she still likes the element of surprise of getting random gifts from her husband. Which is great, if that works for you. But, most of my friends tell me they don't get exactly what they want, even if they give hints to their husbands. And, like me, sometimes they feel bad returning or exchanging the gifts, and feel bad he spent so much money on something she really won't use. So, next time you want to get the gift you want from your spouse (or anyone), simply tell them exactly what you want! It works amazingly well! He may even be grateful, like my hubby was, this way they save time on wondering what we want and feel a sense of satisfaction to give us a gift we really, really like!!
Do you ask your spouse exactly for the gift you want? Or, do you let him choose which gift he wants to give you?

Hugs,
Paola
PS – The gift I bought for myself, which brings me happiness everyday!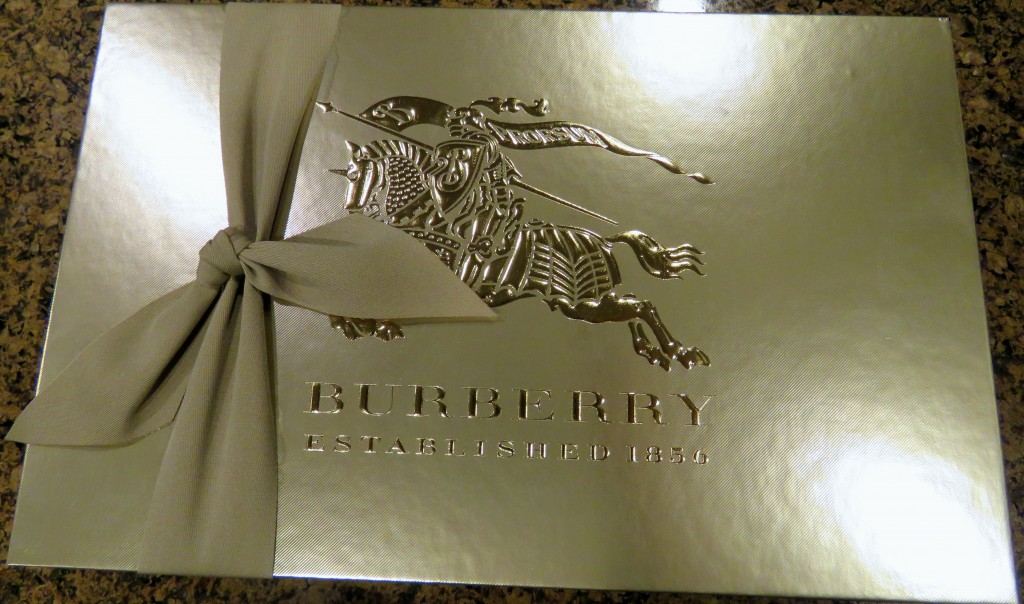 For Christmas, hubby asked me to buy him the Burberry cologne he is currently using because he was running low on it. I called Macy's at Fashion Valley to confirm they had it. It was easy to go to Macy's, & walk straight to the Burberry counter & buy him his gift. They had this special gift packet, which is the one I gifted him. Macy's also provided gift wrapping, yay!  He loved the gift and uses it often!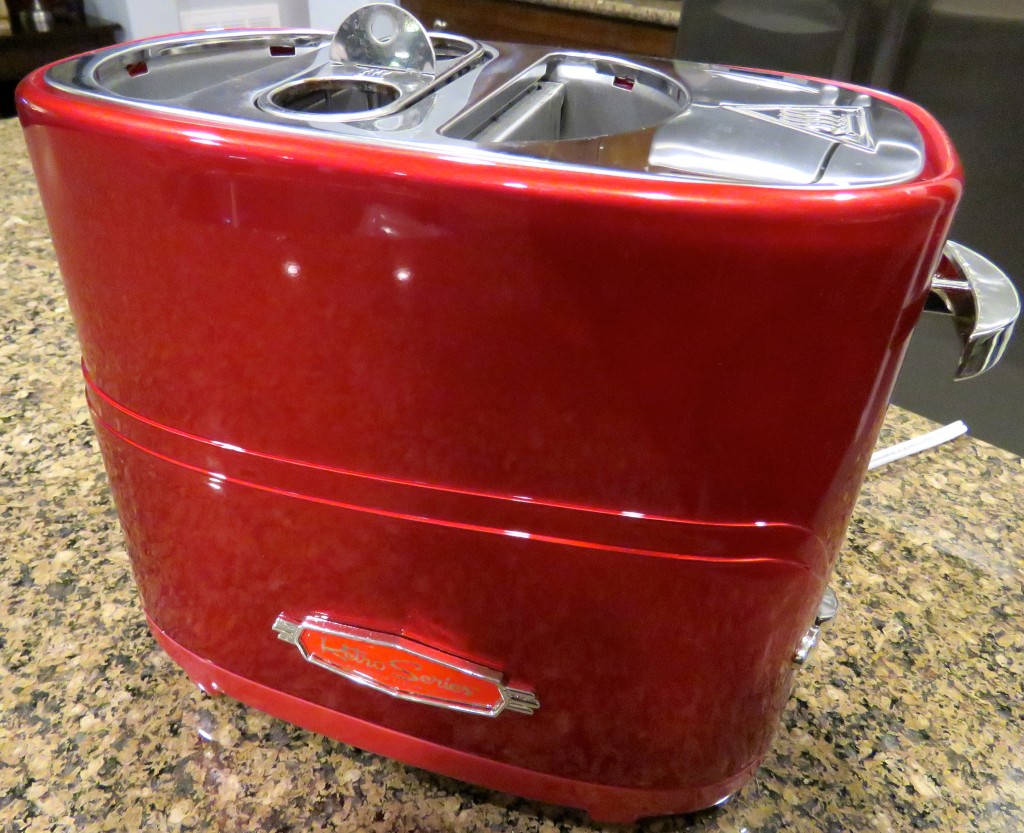 The second gift he wanted was this Nostalgia Hot Dog Toaster. This was a little harder to find because it was not available at local stores, but still pretty simple to find on-line. I did a Google search and bought it from Target.com. He was so excited to receive this gift and used it the day he opened it! I use this toaster to make him hot dogs often! For Christmas he gave me a LV purse, which is exactly what I asked for (to use as a diaper bag). For Valentine's Day I asked for and received the Lancome perfume, La Vie Est Belle, which I use & was running low on. He also surprised me with the delivery of beautiful Valentine's pink roses flower arrangement.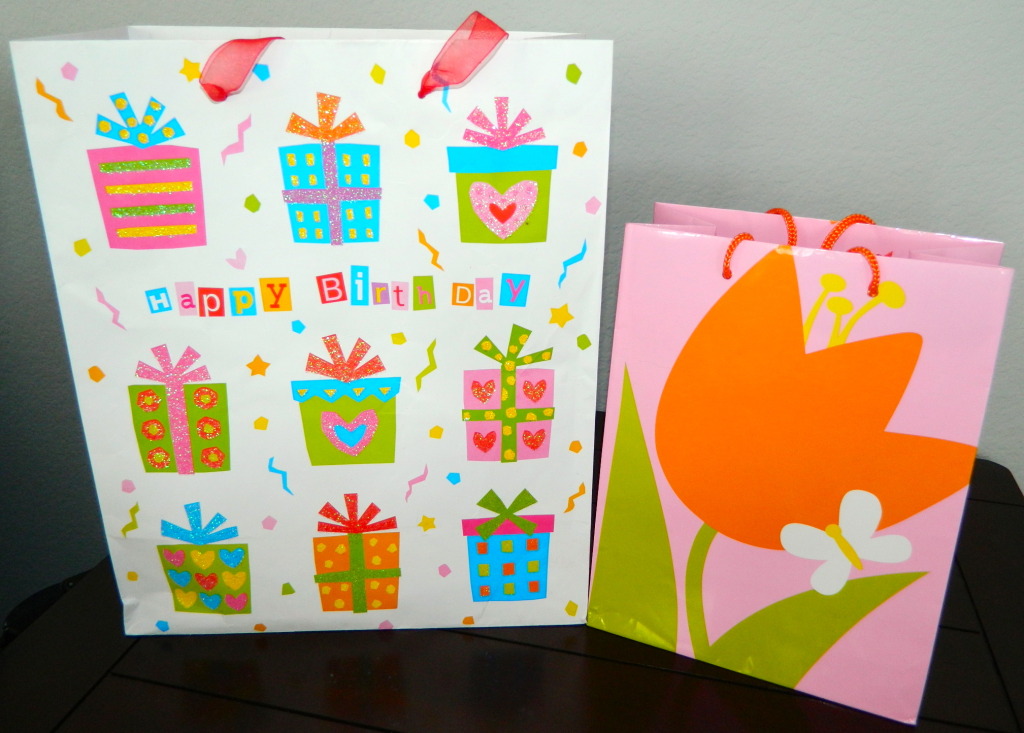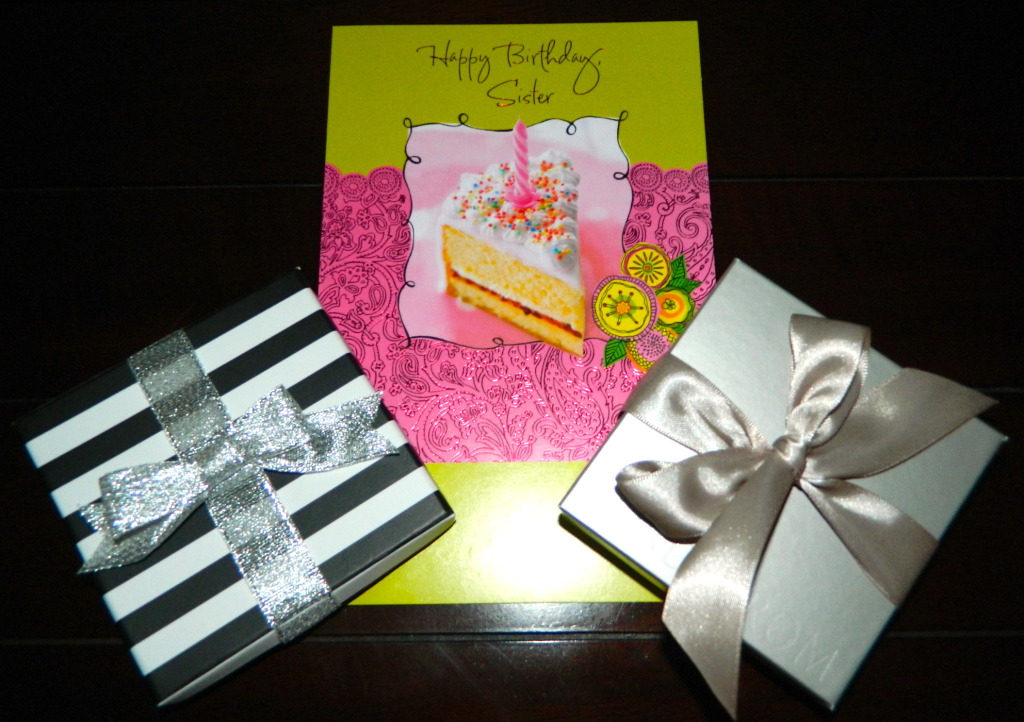 For my birthday, my sister gave me gift cards from Nordstrom & DSW. Two of my favorite stores! I only asked for the DSW gift card. She surprised me with the Nordstrom gift card!