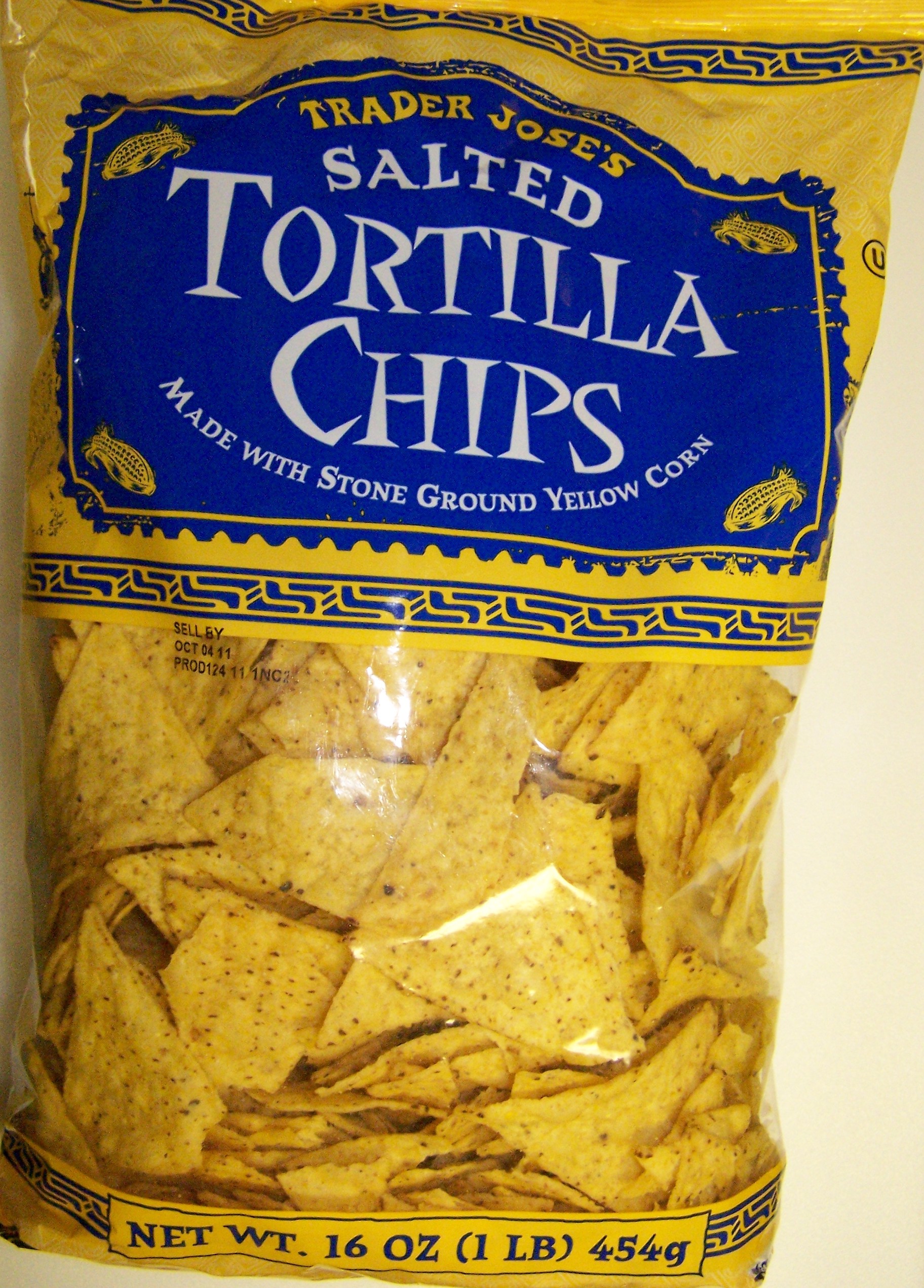 Tortilla chips are one of my favorite snacks! Not potato chips, but tortilla chips. It is funny because, even though I am Mexican, I don't eat tortillas often, nor do I crave them. I'll take a good handmade tortilla any day, but don't really buy them for home, nor do I cook with them. Over the years, I have eaten a lots of bags of tortilla chips. I started to compare chips and found that the lowest calorie, fat, & sodium tortilla chips, that I still find tasty, are the one's from Trader Joe's. I used to buy them often and because when I was single I lived alone, guess who would eat all the tortilla chips? That's right – ME! My husband likes potato chips more than tortilla chips, so even after I got married, if I bought a bag of tortilla chips, I would eat the entire bag by myself. I wouldn't eat it all in one sitting, I would eat a few one day, then a small bowl the next day and the next, until the bag was gone. Sometimes I would prepare a bowl of tortilla chips with lime and chamoy or chile, it was delicious! Some nights, instead of dinner, I'd have a bowl of tortilla chips. I wouldn't do it every day or every week, but when I did buy a bag, I would eat chips almost every night. I really like pita chips too and for a while was buying these in place of tortilla chips, but these also have lots of calories, fat, & sodium – plus it was hard to only eat a few.
I noticed this was becoming a bad habit and would make me feel bloated from the sodium the next day. So, I decided to break the bad habit and stopped buying both of them. I haven't bought a bag of tortilla or pita chips in months. I still eat these tasty snacks at parties or restaurants, but just a few.
I am not saying I will never buy a bag of tortilla or pita chips, but for now, I am trying to eat healthier and unprocessed food. So, I have replaced chips with fresh carrot chips and mushrooms. Both these veggies are very low on calories and have zero fat. I also eat plantain chips if I want the crunchiness. So, if I am craving tortilla chips or pita chips, I'll eat mushrooms or carrot chips. Before I know it, my craving is gone and I have eaten healthy snacks that nourish me.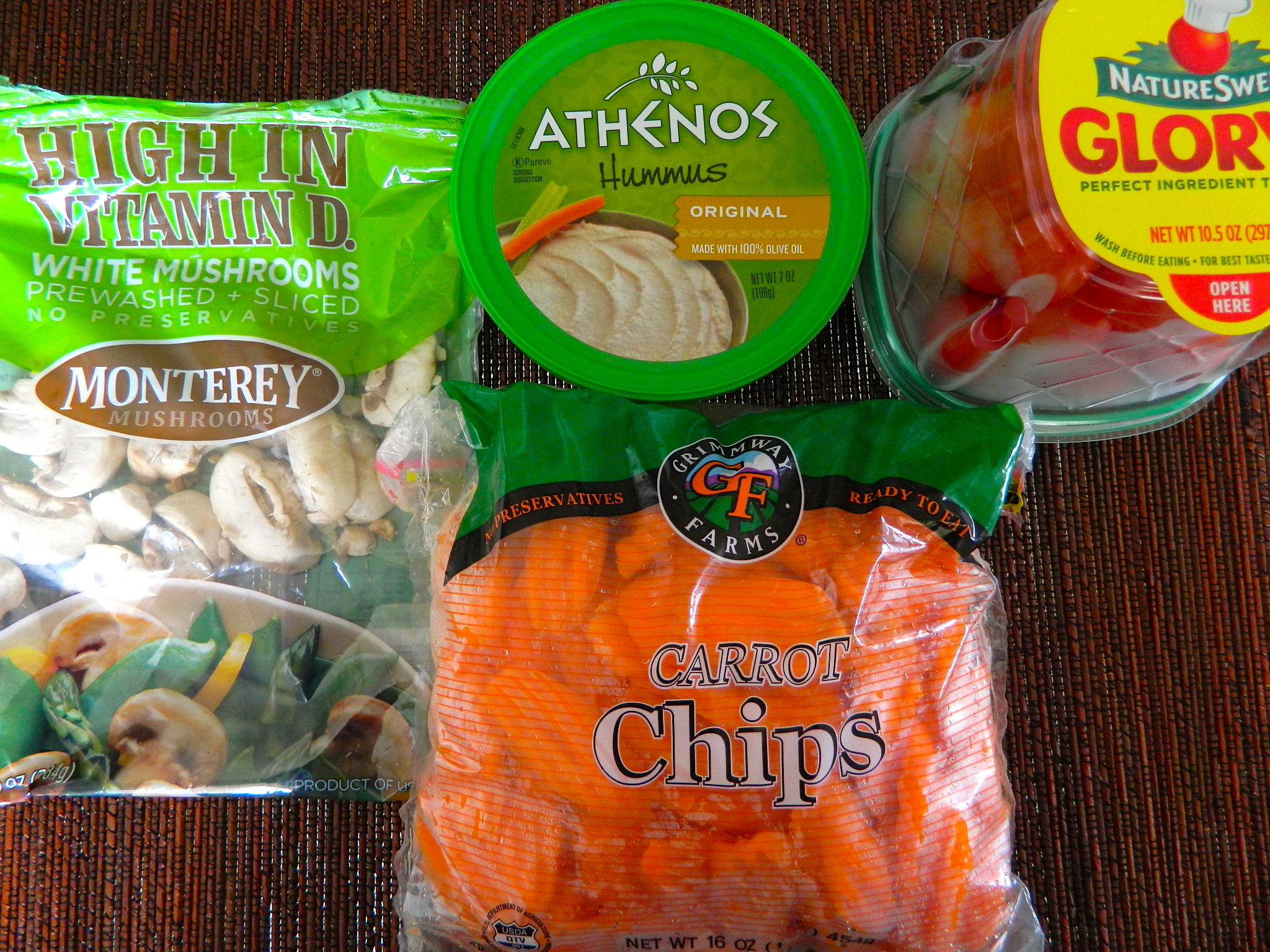 Last week, we were in San Francisco and I wanted to stay on my healthy diet – it's more of a lifestyle. So, we went to the grocery store. Instead of buying the bag of tortilla chips I would usually buy for the weekend in San Fran, I bought fresh veggies, hummus, salad, and fruit. This healthy food kept me feeling full and avoided me eating unhealthy food. It worked! Plus, I do find these veggies to be tasty.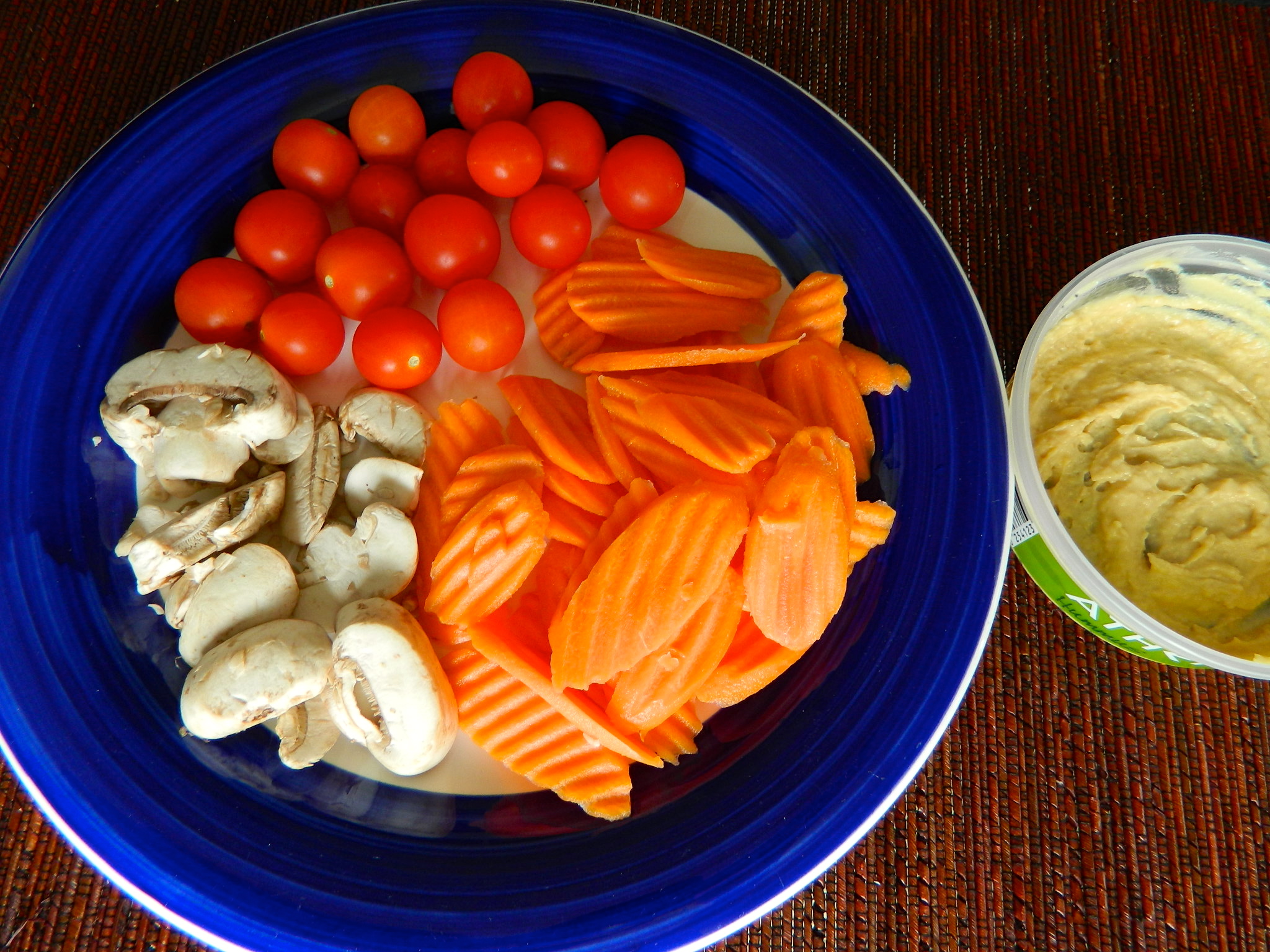 I love, love hummus, but don't eat it often because it has lots of calories, fat, and sodium. Yes, yes, I know it is natural, has the healthy type of fat and oils, but still calories are calories. So, I snacked on hummus with mushrooms, carrot chips, and tomatoes. Delicious! At home, I also eat the mushrooms and carrots alone or with a small amount of low fat sour cream. Some friends eat carrots with chili and lime, I may try that.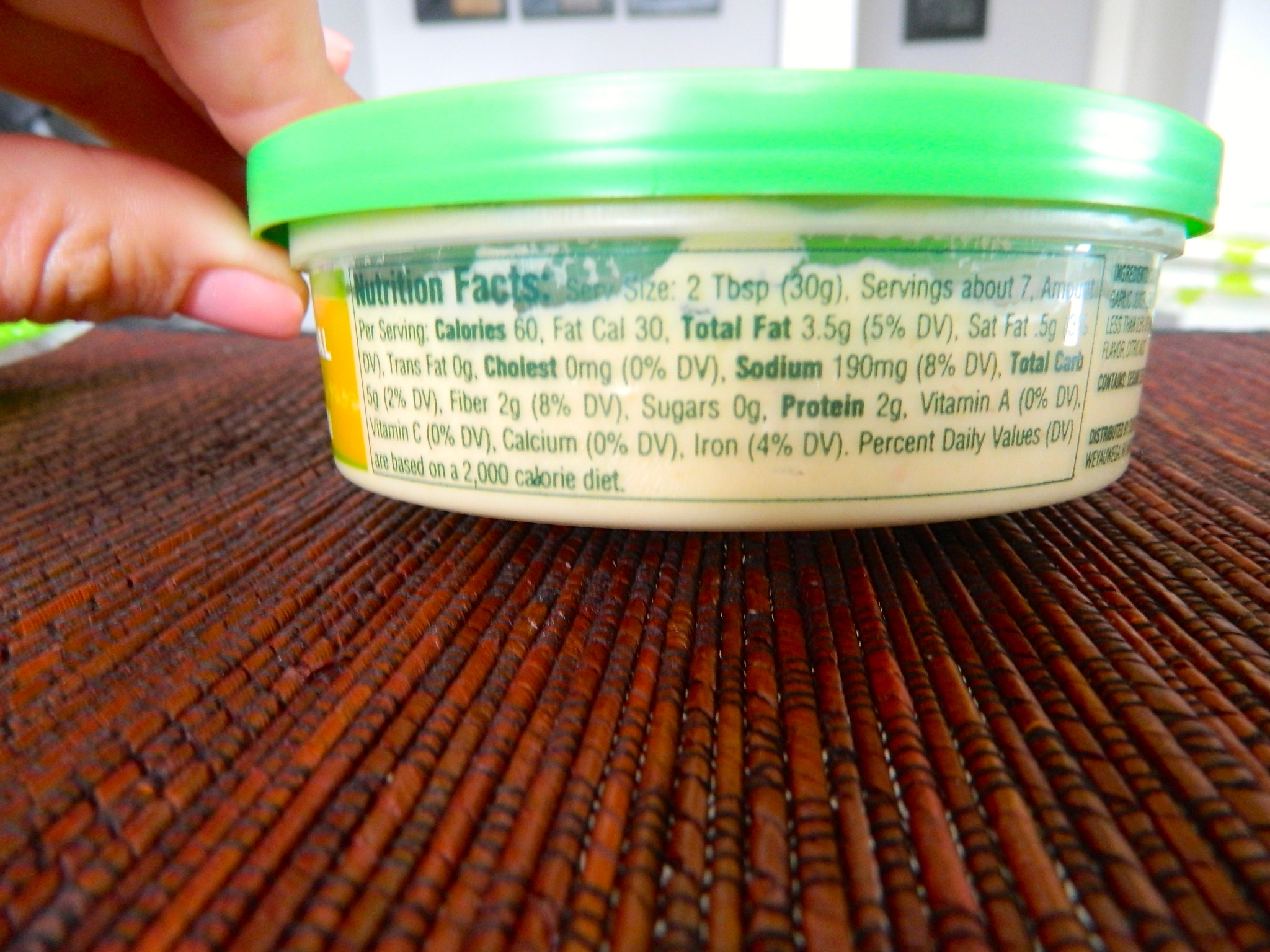 There are many pluses to eating healthier, more importantly, I am nourishing my body. These veggies have vitamins, protein, and fiber. The minuses are that natural veggies don't keep fresh as long as processed foods do. So, I have to eat them within a few days of buying them. Also, they do cost a bit more than buying a simple bag of chips, but it is worth it because in the long run, it is better for me.
So, next time you are craving chips….try these snacks, they are yummy, low-cal, and more importantly healthy for you! Maybe someday, you'll actually crave these instead of chips. I am still working on that!
Do you snack on veggies? What is your favorite snack?
Hugs,
Paola