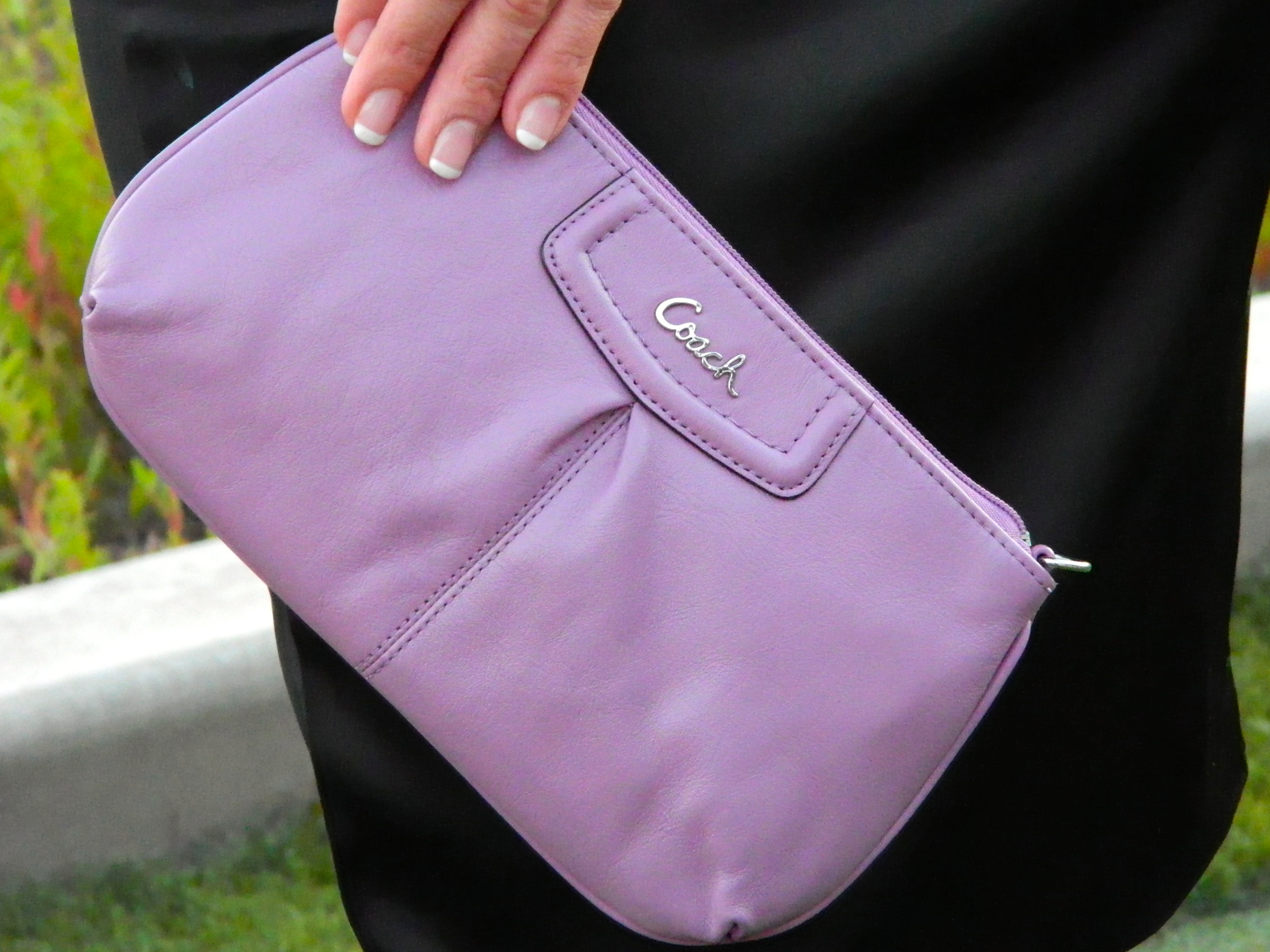 I was at an event at Viejas Casino & Hotel recently and arrived early. Since I was early, I went to the Viejas Outlet Center and was pleasantly surprised to see they have a Coach outlet store. I have a few Coach purses and like them, particularly because of the good quality! The leather purses last forever! During this visit, I bought a few small purses for myself and liked them so much, I bought four for gifts! My nieces, sister, and Lola got Coach purses as gifts for their birthdays (all their birthdays are close to each other).
I particularly like this light pink purse because, first of all, it is adorably cute! Secondly, the color is versatile. Plus, it is leather, so it will last me for a long time. My wallet, cell phone, lipstick, lip liner, powder, & keys all fit – also known as the basic items I need in my purse for an outing. I know Coach purses can get a bit pricey, but since I was at the Outlet Center the prices are more reasonable and they are worth it!
I also like that I can use it as a clutch or with the strap, this is what I call versatility! And because it is leather, you can clean it if for any reason it gets dirty.
I've already used it a few times, for dinner out with my hubby and for a baptism. I'll post a picture of how I wore the purse with an outfit soon.
For me, purses are a fun part of being a woman! They are an accessory that can help dress up an outfit or add that extra touch to any attire!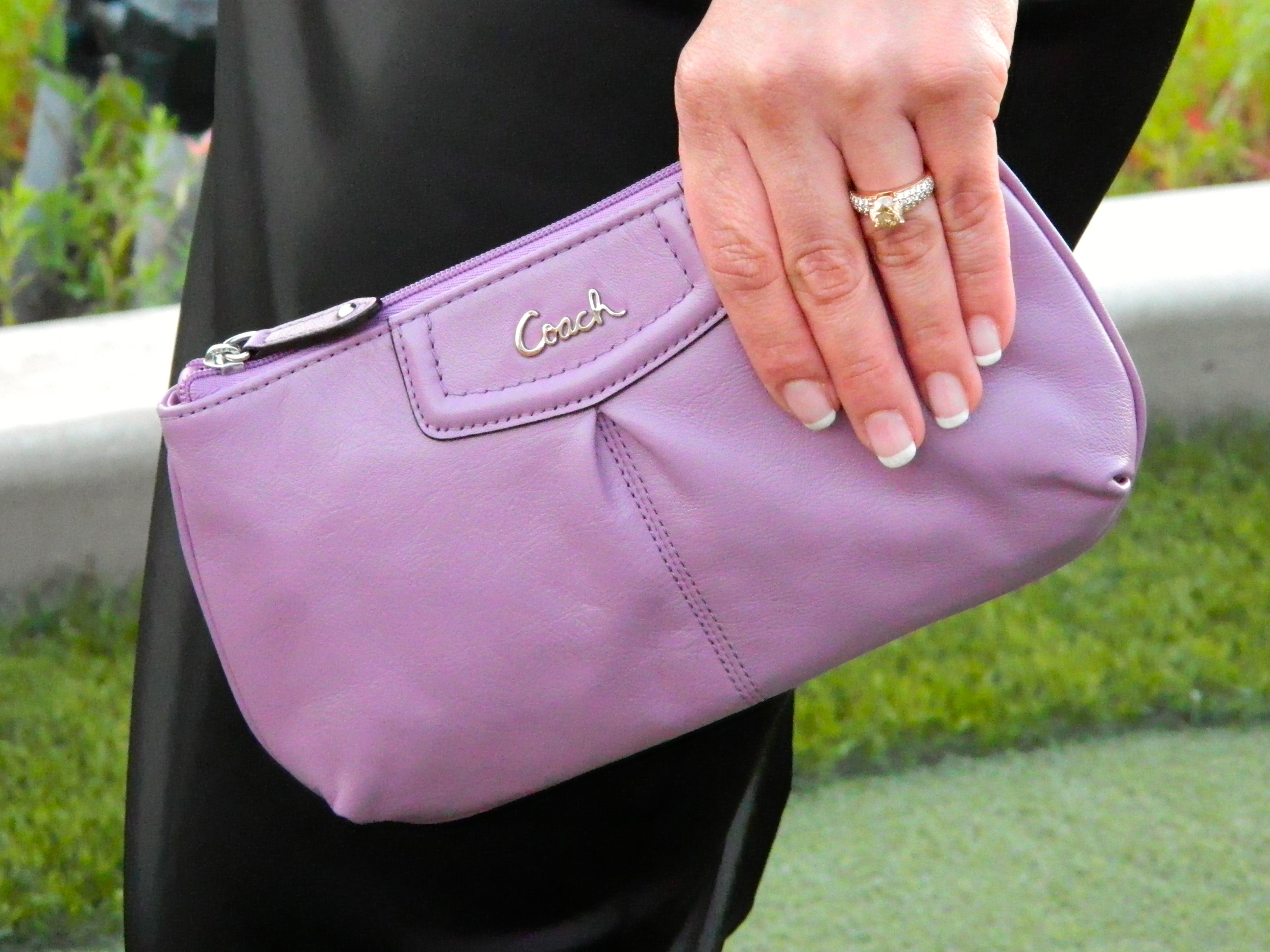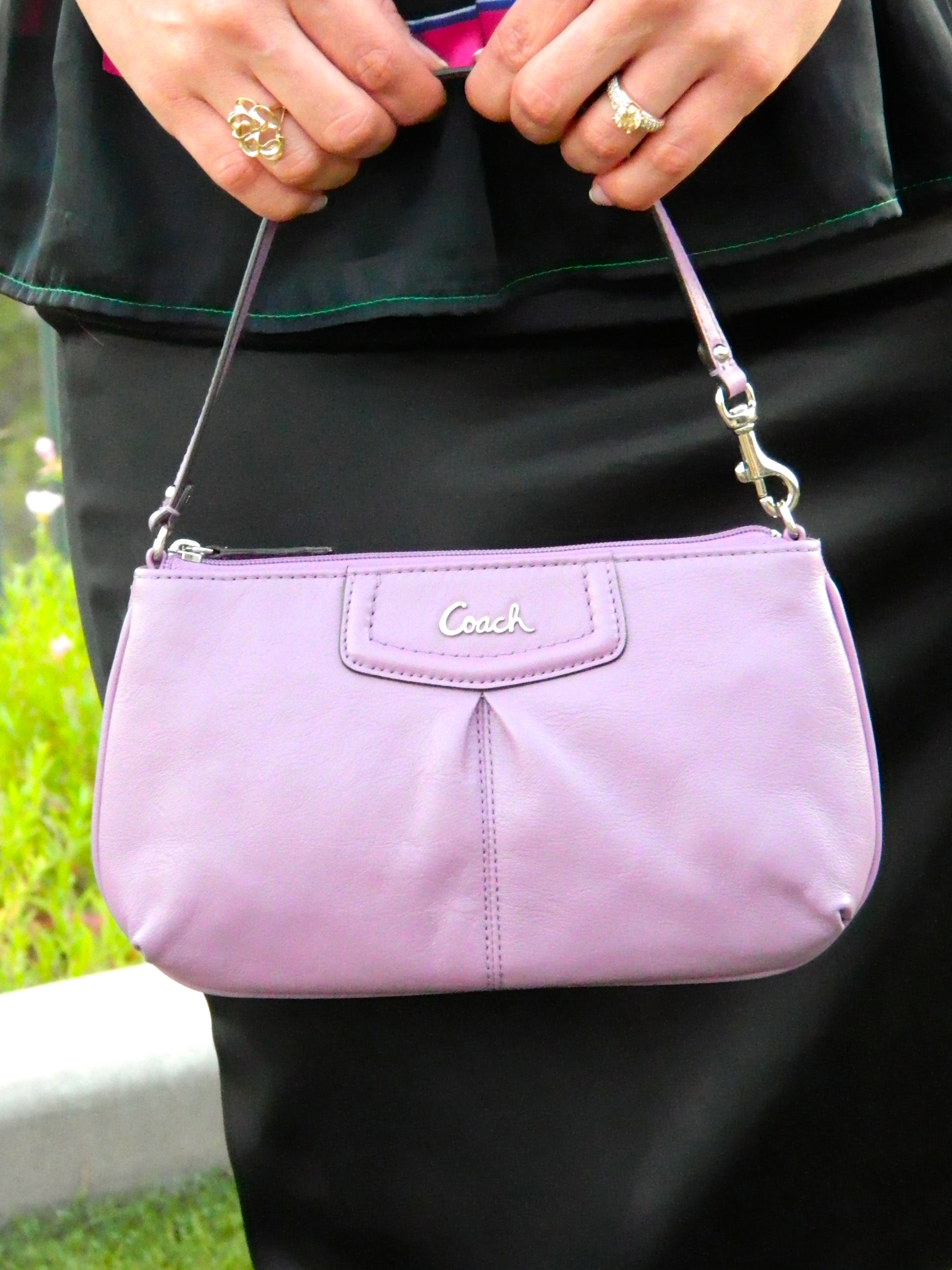 Find similar Coach pink purses here & here.
If you live in San Diego or close by, there are also Coach outlet stores at the Carlsbad Premium Outlets and at Las Americas Premium Outlets in San Ysidro. Simon Fashion Valley mall and Westfield North County have a Coach stores (non-outlet store).
What was your last good find? Do you have a favorite purse? Share your good finds with me!
Hugs,
Paola
PS – Light Colored Coats You Can Wear Year-Round & picture of Lola with the Coach purse I gave her (love how she matched it)!