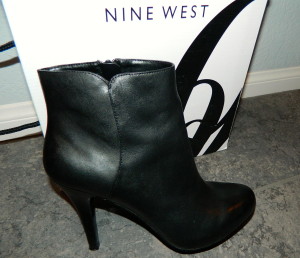 Hi friends,
There are many things to like about the changes in season. One of them is "sales"! When seasons change, last season's items are on sale, many at double or triple reduced price. So, this is a good time to buy winter items, particularly items that will still be in style next year.  For example, a few key pieces such as boots, black slacks or skirts, coats, cardigans, tights, you get the idea. I had been eyeing a pair of black leather booties and on a recent visit to the Nine West Outlet store, these were on sale. At $49.99, it was a sale that was just too good to pass up on! There were many pairs on the shelves – and they are also  available in brown and gray. I wore them a few days ago and may wear them this week since the weather has been a bit chilly. In addition to being beautiful, these are surprisingly quite comfortable! I have multiple pairs of Nine West shoes and the quality lasts forever, so I know I will be enjoying wearing these for a few years to come! Happy shopping friends!
Do you have booties? In what color?
Hugs,
Paola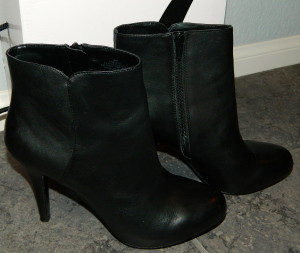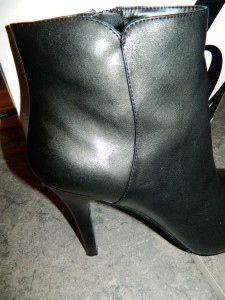 I like the stitching detail on the side.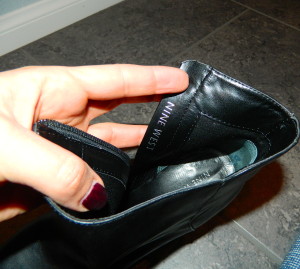 There is a liner covering the zipper, so the zipper will not scratch your skin.
The booties have a small platform, which makes the heel more comfortable to wear.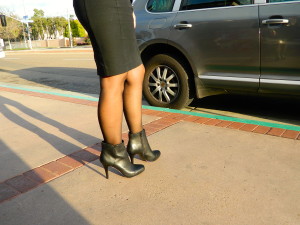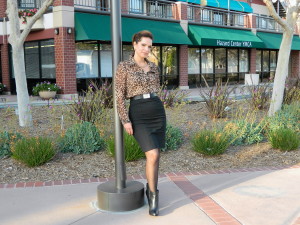 This is how I wore them a few days ago.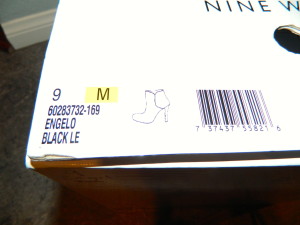 Here's the style name & model.
You may also like: