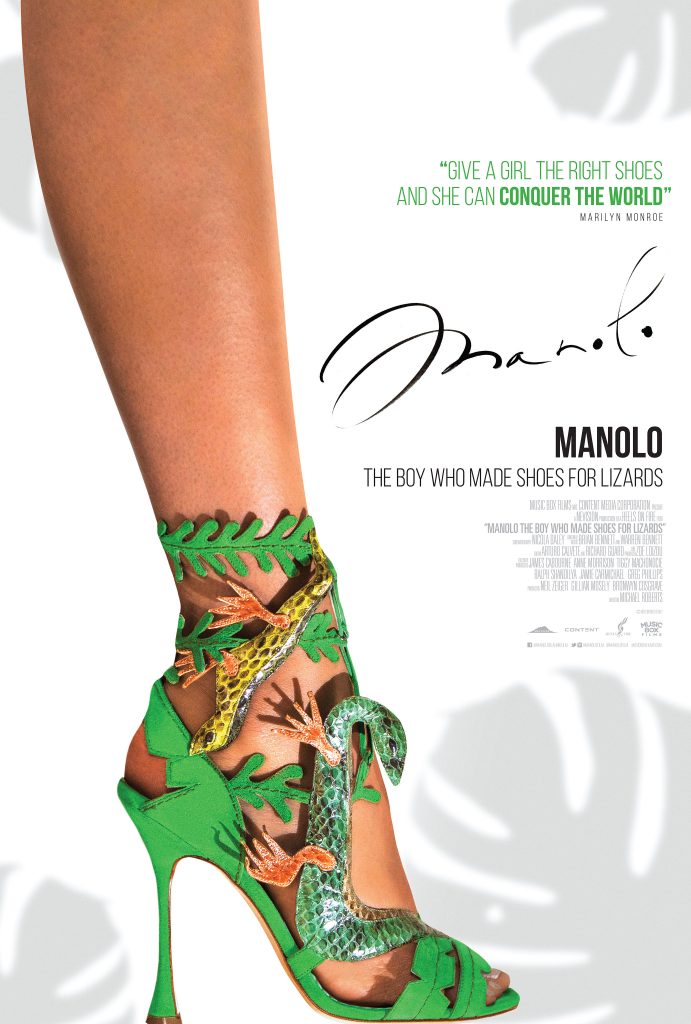 Personally, I believe one's shoes say a lot about a person. Some shoes may say comfort was the priority today, others say fashion was the priority regardless of the practicality of the shoe, then there are lots of styles and preferences in between those two categories. My love for shoes started when I was a teenager. I remember one semester during college when my father (he's a college professor) asked me to quit my job at a modeling agency and focus solely on college. At the time I was going to college full-time and working part-time. He agreed to give me the money I was making at work, as an allowance. I agreed. A few weeks into this agreement, I saw a pair of shoes I liked and put them on lay-away at Leeds. Do you remember the shoe store Leeds? Back then, it was more common for stores to have lay-away programs. I went home and told my dad about the shoes I had put on lay-away and how I planned on purchasing them fully the next time he gave me my allowance. He started to talk to me about chores and other projects around the house, and conditions for my allowance. I did not mind helping out around the house, but, by this time I had already been working for about two years. I had worked full-time in the summers, so my income was higher then. I had gotten used to making my own money and buying whatever I wanted with it, including lots of shoes! I didn't disagree with my father or say no. I simply went to the school the next day and the first thing I did was go to the career center. I applied for a part-time job designed for students, it was called the Stay-In-School Program. It was a partnership the college had with employers. The job was off-site from the college, but it was the ideal job for me at the time. I was able to focus on school, but also make an income. As soon as I made my first pay check, I went back to Leeds' for the shoes I had placed on lay-away! I will always be appreciative to my father for the importance he placed on us completing a college education and to both my parents for setting the ideal environment of support at home for me and my siblings to be successful during our college years. I will also be appreciative to my dad for allowing me to realize through this experience that making m own money gave me independence, financial security….and the ability to buy the things I wanted for myself, including lots and lots of beautiful shoes! Haha! It is funny how a simple thing like the purchase of a pair of shoes can be so memorable and had such an impact on my life.
How many shoes do you own? Do you know? I currently own more than 100 pairs of shoes. The last time I counted them was when I got married six years ago, so the number likely went up. I know because we designed my custom walk-in closet based on the number of shoes I owned at the time!
Among the shoes I own are several designer shoes, but I have not purchased a pair of Manolo Blahnik's. Even though I can afford them, it just seems like a splurge. I think the most I have spent on a pair of shoes may be $200 or $300, and even that was a splurge for me. I own some Gucci's, Betsey Johnson's, Coach heels and a few designer Italian boots. Those are probably the most expensive shoes I own. Of these, the Coach heels are my favorite because they are stylish and fashionable, yet very comfortable, the leather is soft, just amazing!  They are just the perfect height for a heel to look high, but still be wearable! I have the same pair in black and gray and have worn them a bajillion times! I have even worn them on flights and walked through long airport terminals in them!
During my last year of college, I worked a summer internship in Washington, D.C. and would take the Metro to work. That summer, I learned that heels also need to be comfortable and wearable, not only beautiful. I have taken care care of my feet throughout my entire career and most of my heels are leather because it gives and conforms to the foot. I own a few heels which I call "dinner heels", these are shoes I wear only to go to dinner where I know I will only need to walk from the house to the garage to sit in the car, then the car to the restaurant, sit, enjoy dinner, and walk back to the car.  This means any walking or standing in those heels is kept to a minimum. These are the heels which are very beautiful, but I don't consider them comfortable or practical. I no longer purchase "dinner heels" since I have several and they have been worn so infrequently that they are practically new. Now, as a stay-at-home mom which works part time on a few consulting projects, is host of the San Diego Latino Film Festival, volunteers with non-profits, and writes this blog, my shoe habits have changed.
When I first got pregnant I went to purchase several pairs of flat shoes, mostly leather sandals and a few loafers. I think I bought about twenty shoes during a big sale at Macy's. Having worked in government and media most of my career, I would wear heels to work every day. I owned a few wedges, but did not own very many flat shoes. Now, as a mom, flats and sandals are my first choice for every-day comfortable shoe attire! I still try to purchase stylish and trendy shoes, but comfort is key now!
I share these personal shoe stories with you because this is why I got excited when I was invited to the Film & Fashion: Manolo Blahnik Film Premiere event recently. The event was presented by The San Diego Design Film Festival and Fashion Valley mall. The evening included a Cocktail Reception hosted by Neiman Marcus, followed by the premiere of the documentary film Manolo The Boy Who Made Shoes for Lizards at AMC Fashion Valley theaters. I invited my friend Lola to join me. During the reception, we enjoyed seeing friends and the models wearing Manolo Blanhik shoes. We had a glass of champagne and a few hors d'oeuvres. After the reception, we walked to the AMC theaters at the mall to watch the film.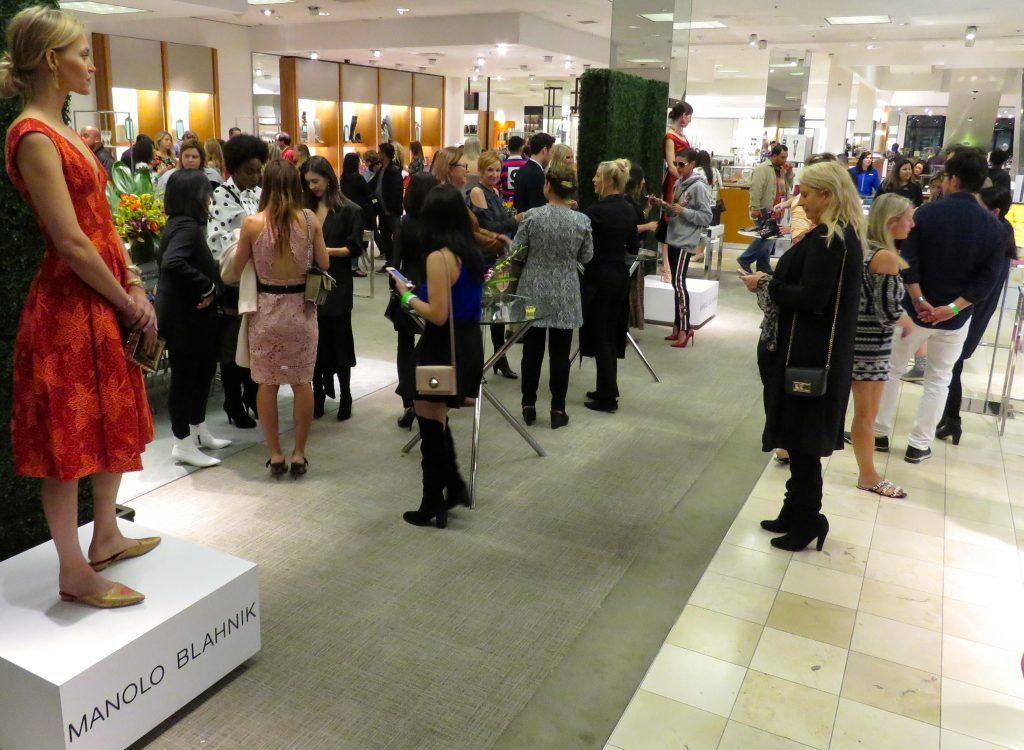 The film was delightful! It is filmed in a documentary style, with several scenes from Manolo's past, present, and beautiful scenes in London and Paris, among other cities. The film is an in-depth portrait of the legendary fashion designer and explains how his extraordinary dedication to his craft led him to become the world's most famous luxury shoemaker. The film features Anna Wintour, Rihanna, Paloma Picasso, and Iman, among other leaders and celebrities of the fashion industry. It also includes clips from the HBO series, Sex and the City, as well as several Hollywood films the designer has collaborated with. Who can forget Carrie and her love for her Manolo's in Sex and the City? I remember that series and her Manolo's fondly!
I enjoyed the film and left the theater with an even larger appreciation for Manolo Blahnik. He is an artist! His shoes are a work of art! Below are pictures from the Reception and the trailer for the movie. You can also find more info at Music Box Films. You can see more pictures I took and video on my Instagram (@paolahernandezjiao) and Facebook pages.
I started out this blog post planning to only write a brief paragraph about the event and realized this film touched me personally because of my love for shoes! It brought out memories and stories 🙂
Do you own a pair of Manolo Blahnik's or other luxury designer shoes? Do you have a favorite pair os shoes?
Hugs,
Paola
PS – Watch my Top Fall Fashion Trends video, an event also hosted at Neiman Marcus.