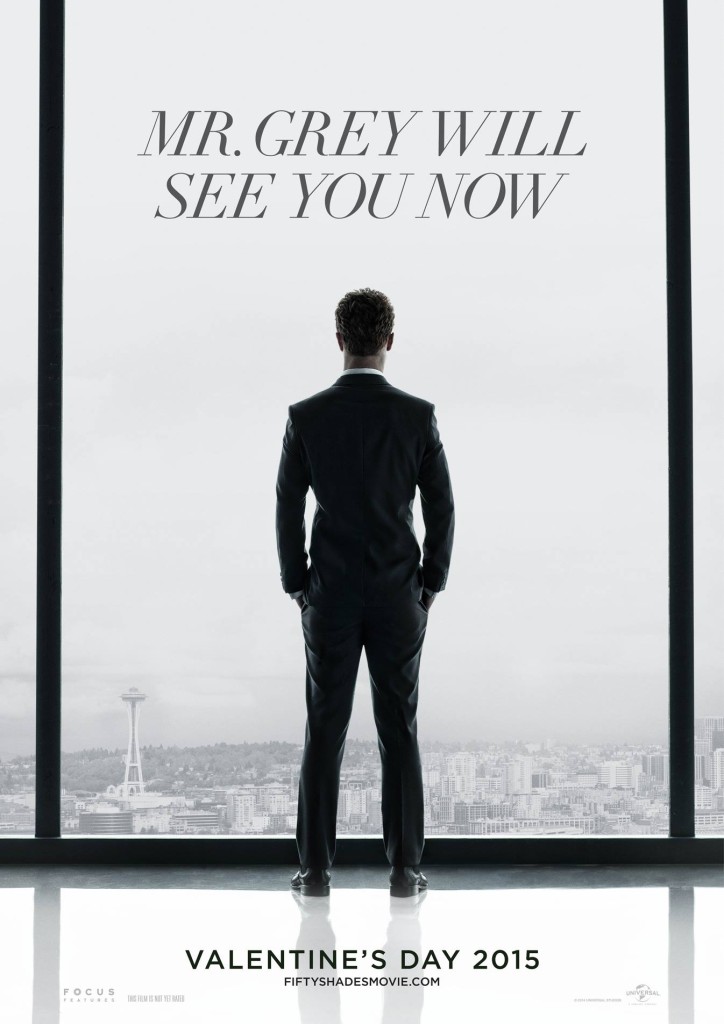 Fifty Shades of Grey, by E.L. James, has sold more than 100 million copies worldwide, that is amazing! The movie opens this weekend and Thursday night's late night previews already made $8.6 million dollars, that is a lot of movie goers! It has already broken some box office records. I went to see a screening on Wednesday night and the theater was packed! You could feel the excitement and anticipation. Of course, about 99% of us in the audience were women. I have not read the books, but was excited to see the movie. There has been lots of hype about it and a mass media campaign to promote it. The trailer has been viewed more than 314 million time and I must admit, I watched the trailer when I received the media notice months ago.
Even though I haven't read the books, I was aware of the story line and enjoyed the movie. I know movies can not be as detailed as books due to the length of time that would take. The movie has some very interesting scenes and definitely kept our attention. There are lots of steamy scenes, sex and nudity in the movie, of course that was to be expected. Oh yes, there is also romance and drama. I was not aware Fifty Shades of Grey was a trilogy, but after seeing the movie I can understand there should be a part 2….and 3. The movie's ending left us asking questions and wanting to see more. The adaptation of the second and third books, Fifty Shades of Darker and Fifty Shades Freed, into movies has not been confirmed yet. Even though when asked, the books' author, E.L. James, did tweet, "three books. Three films. :)." So, I guess we'll just have to wait and see if there are two more movies to follow. I would go watch them.
Do you plan to go see Fifty Shades of Grey this weekend?
If you haven't seen the trailer yet, be one of the more than 314 million trailer views and see it below. Even the trailer is steamy! You can also find out more information and see more pictures on the movie's website and Facebook page.

Hugs,
Paola