My hubby had purchased a golf four-some at La Costa Resort & Spa at a charity event we attended and after several months he fit time on the course into his schedule. He asked me if I wanted to join him, but we both know I am not a good golfer (even though I am trying to learn, see post). He invited some friends and I joined him for the day at La Costa in Carlsbad. He offered to purchase a spa package for me, but I told him I preferred to go to the morning meditation session at The Chopra Center, then enjoy a cup of coffee by the golf course, do some reading, and walk around the Resort. The walk would be my exercise for the day! I have been to the Spa at La Costa multiple times with my sister and friends. It is one of my favorite local spas, but I am more of a "social spa day" person, I like to go with a friend & socialize, not on my own.
It had been a busy week for both of us and the night before going to the Resort we went to bed late. His tee time was early and before we went to sleep, he asked me if I was certain I wanted to wake up so early to go with him. I replied, "yes!" All week I had been working late and gotten organized so I could go with him. I was excited to go to The Chopra Center, enjoy the Resort, and time with my hubby! I woke up feeling giddy, showered and got ready quickly! When we arrived at La Costa, my hubby went to the golf course and I headed to The Chopra Center. It was my first time there. I participated in the morning meditation (tip: it is free and open to the public). It was a wonderful way to start the day! I felt relaxed after meditating! I passed by the Marketplace and the line for coffee was out the door. Instead of buying a coffee to go in a disposable cup, I decided to treat myself to coffee at the restaurant, with outdoor seating and a view of the golf course. I chose a table at the end of the patio, it was early and still misty. Shortly after that, the sun came out and I moved to a lounge style sitting area and continued to enjoy my coffee, while reading O Magazine. I usually don't have time to read the magazines I subscribe to and end up reading them on flights or when we travel. The funny thing is that issue was about "Relaxing!" It was the perfect issue for the day I was having! Later, I explored the Resort's shops and went on my walk around the property. There are lots of palm trees and flowers, the property is immaculately maintained!
We had made a reservation at Bistro 65, to meet for a late lunch, the same restaurant where I had my coffee. It was a warm day, so we sat inside, and enjoyed our lunch! Since The Chopra Center is located at the Resort, the restaurant menu includes various gluten free and vegan options. We ended our lunch by sharing a gluten free mini-bundt carrot cake, it was delicious!
I am glad I went to La Costa with my hubby and decided to enjoy my day! We live in such a wonderful city! I do get out to enjoy it, but this day at La Costa made me realize we don't have to stay overnight at a resort or go out of town to enjoy a day of relaxation. We can go for lunch, dinner, or a spa day, and enjoy exploring the resort! As we were driving home, we both felt relaxed and as if we had been on a little stay-cation for the day! It was wonderful and fun!
Do you have a favorite local resort? What do you do to feel relaxed?

Hugs,
Paola
PS – Another way to relax while creating memories with friends, our Spa Day at the Del. And, our stay at Calistoga Ranch, an amazing resort!
This post is not sponsored. I like to share good finds with you, my favorite items and locations, and tips on making life fun and a little easier!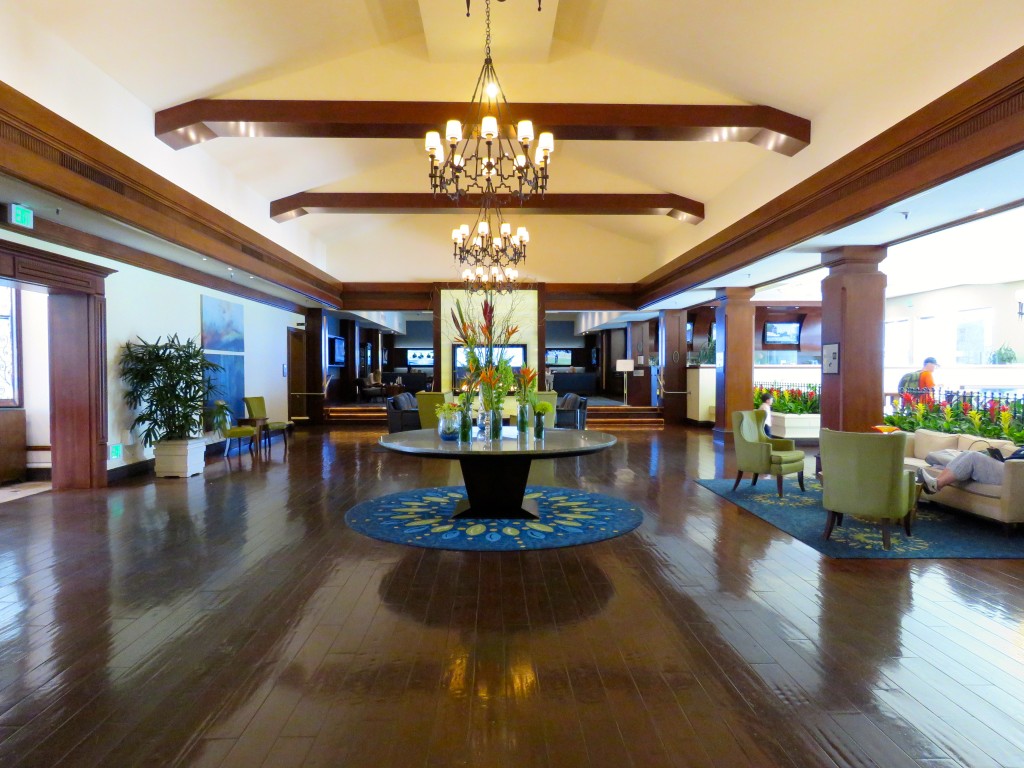 The entrance to the lobby in the main building.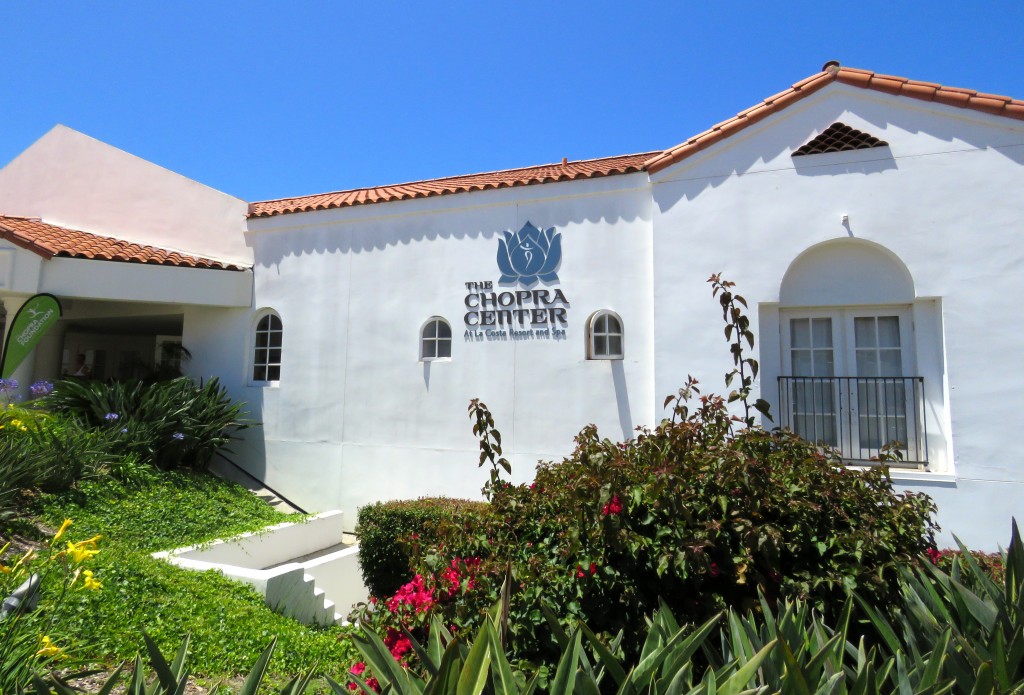 The Copra Center.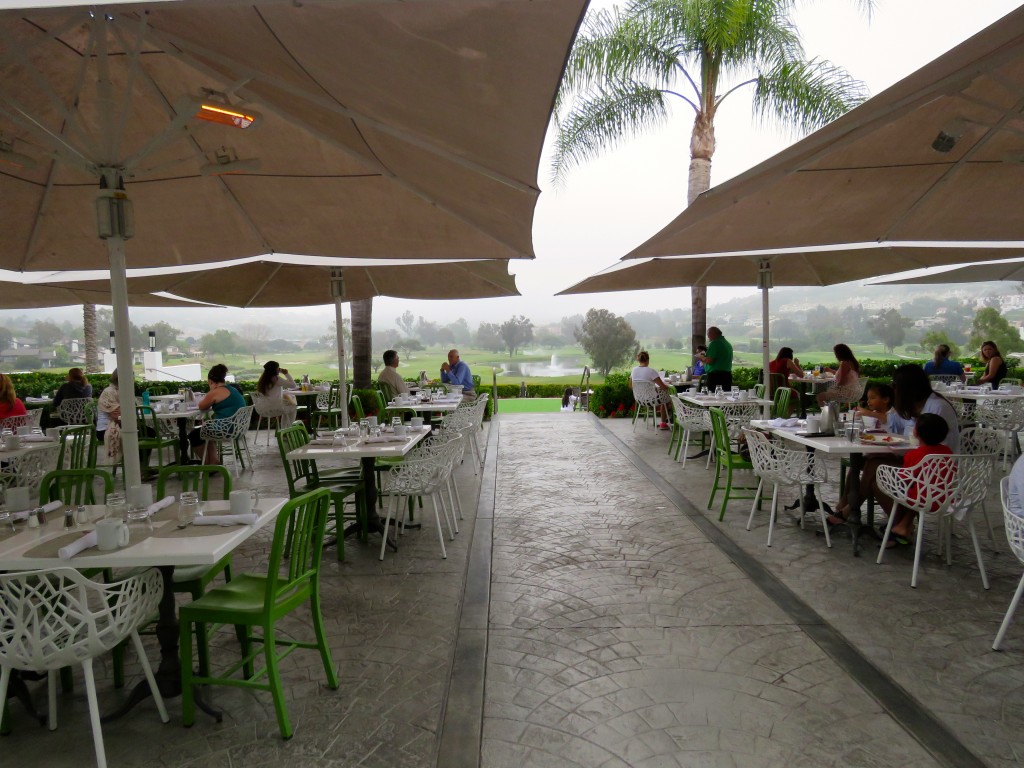 Patio sitting at Bistro 65.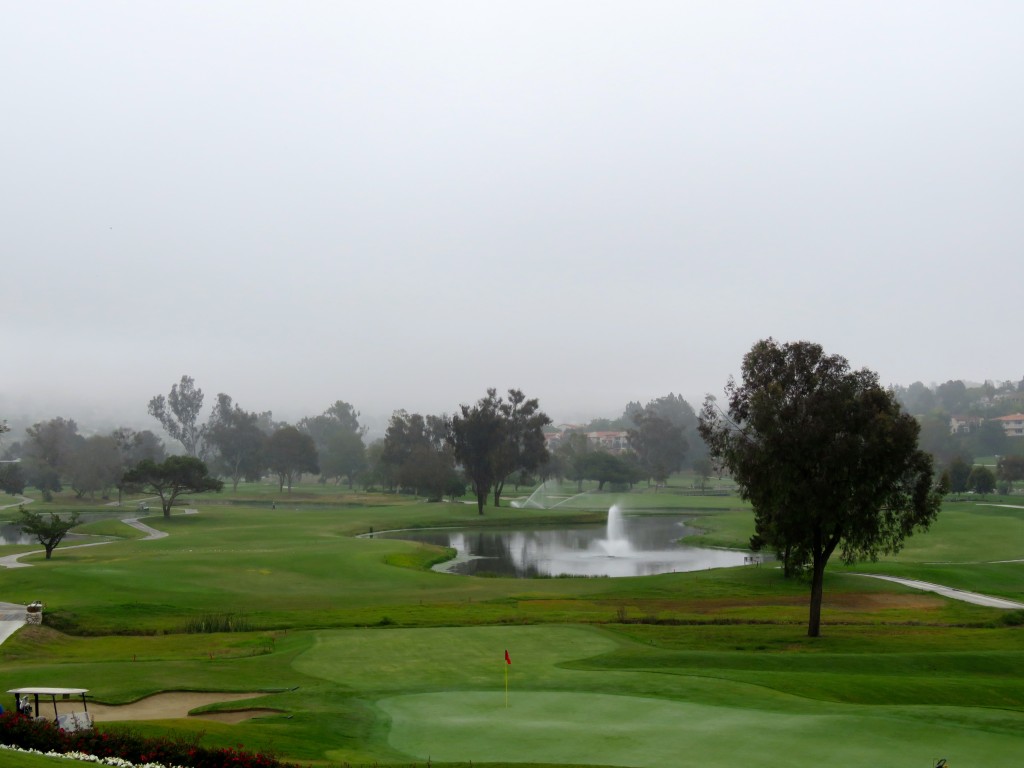 The view of the golf course.
Enjoying coffee by the golf course.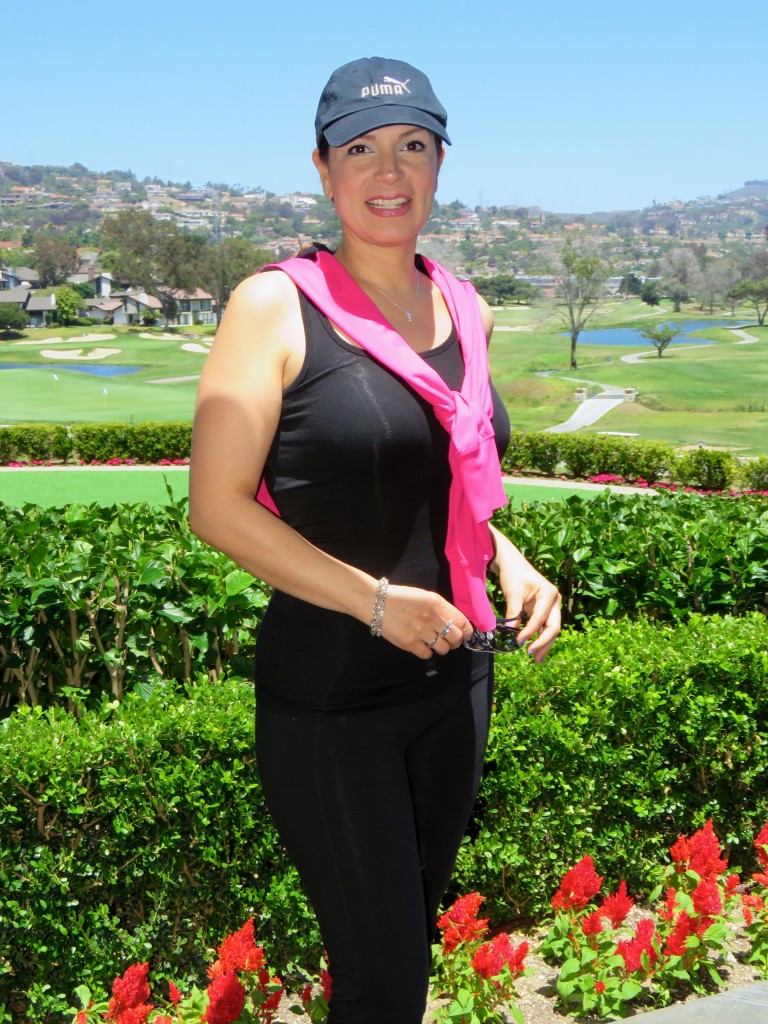 Exploring the Resort and going on my walk.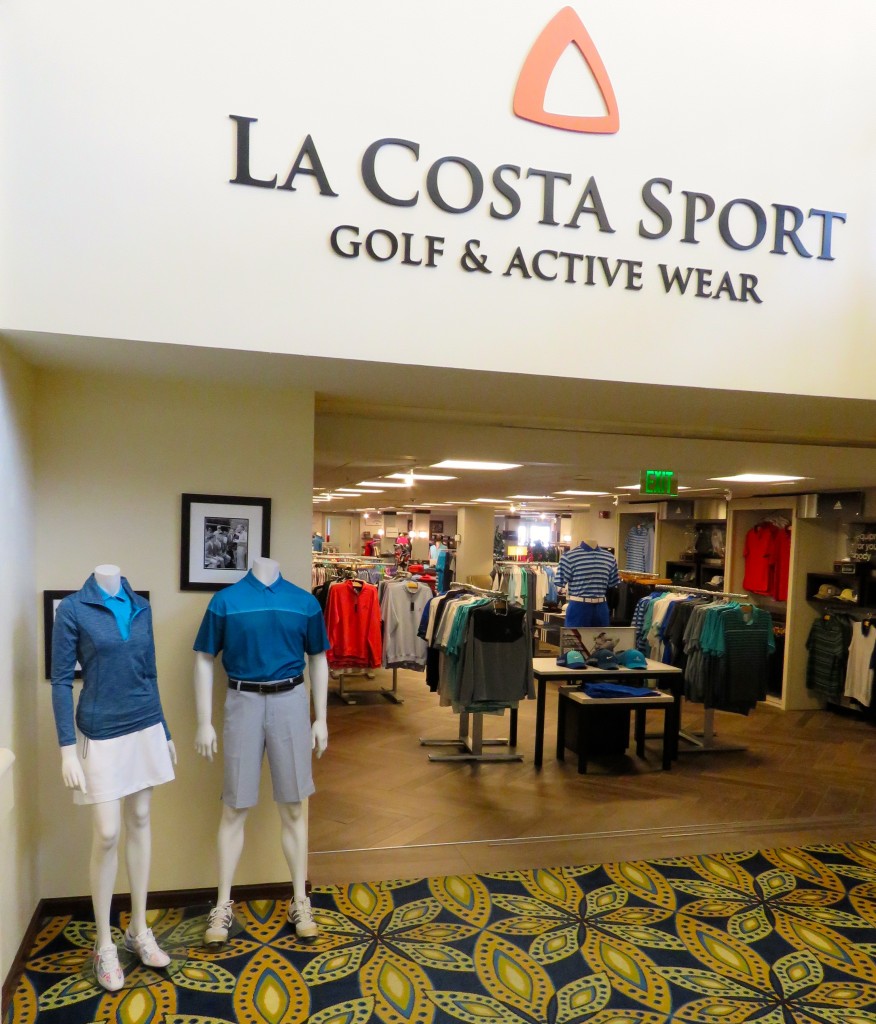 The Sport's store is located next to the golf course and is where golfer's register for their tee time.
The Plaza.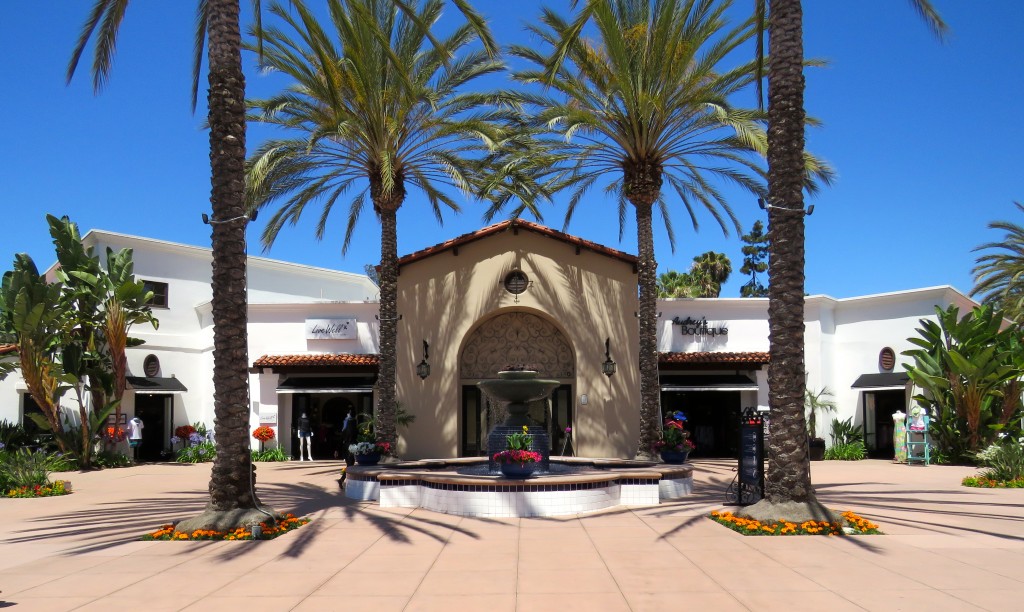 The Plaza Shops.
The Marketplace has a cafe and bistro, as well as gelatos, snacks, and a gift shop.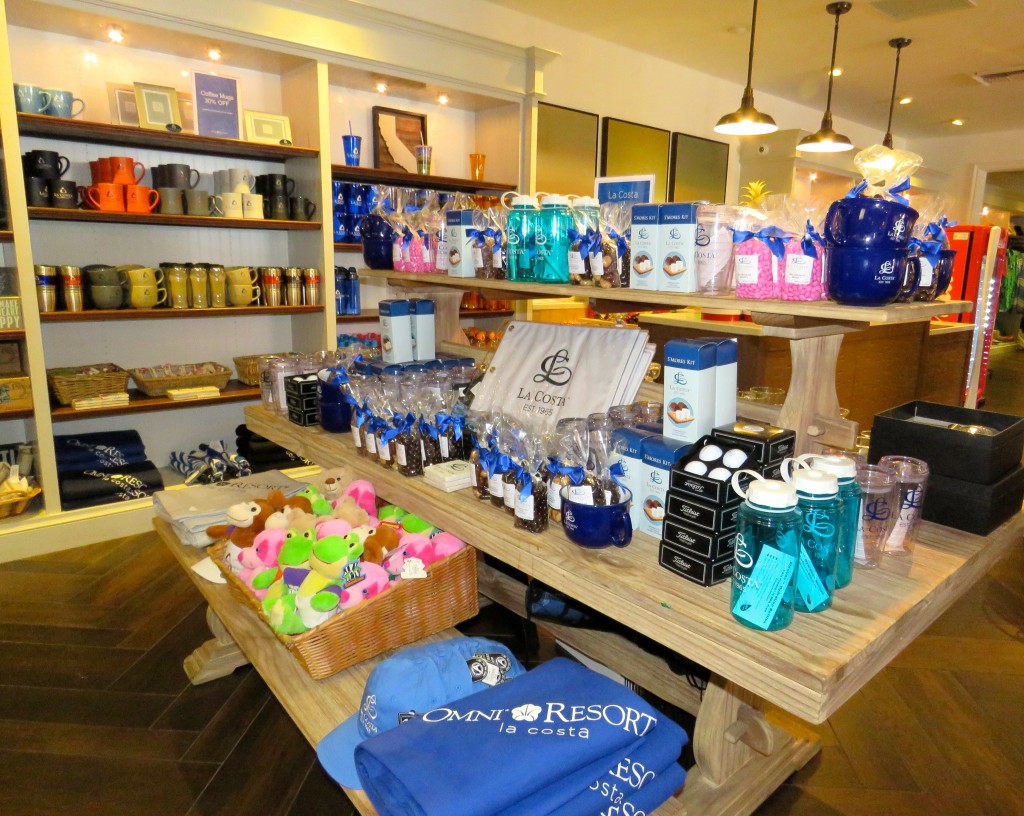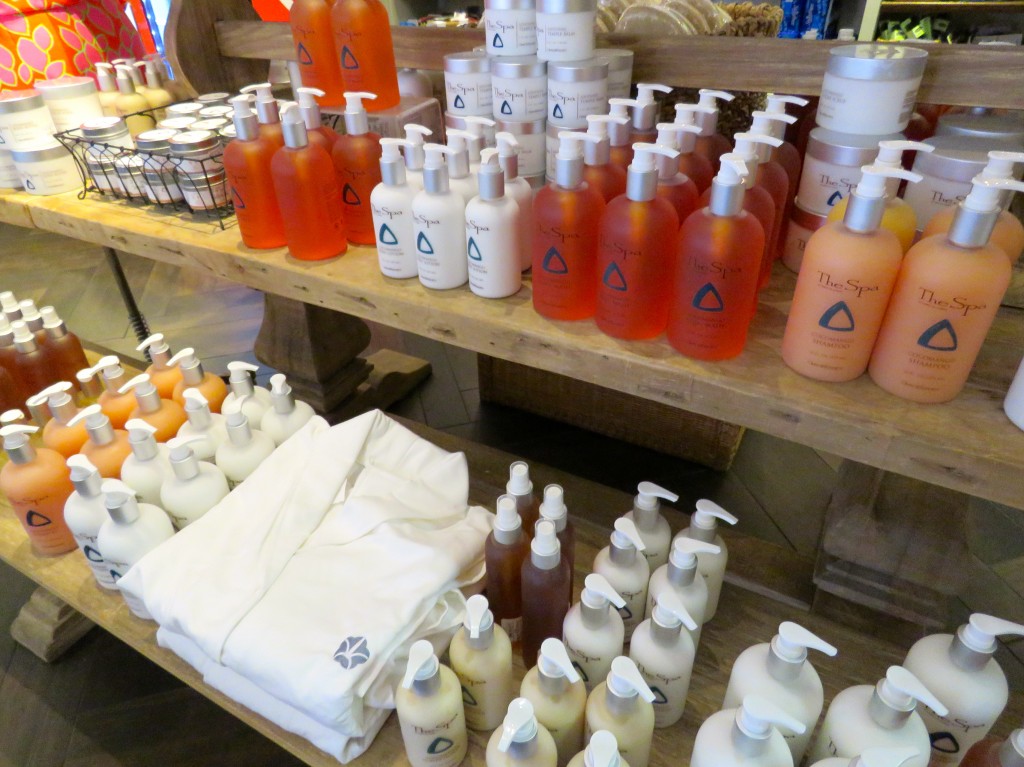 I love spa products and robes! I have several robes from resorts we have stayed at during our travels. I have also tried the spa products at La Costa, they are heavenly!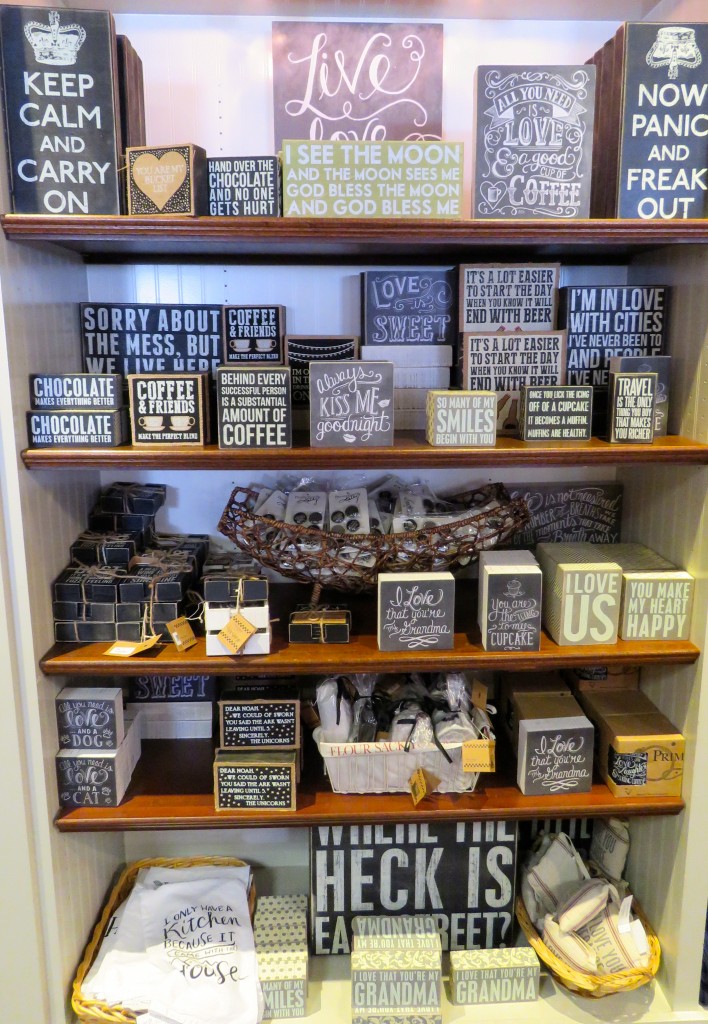 How cute are these!?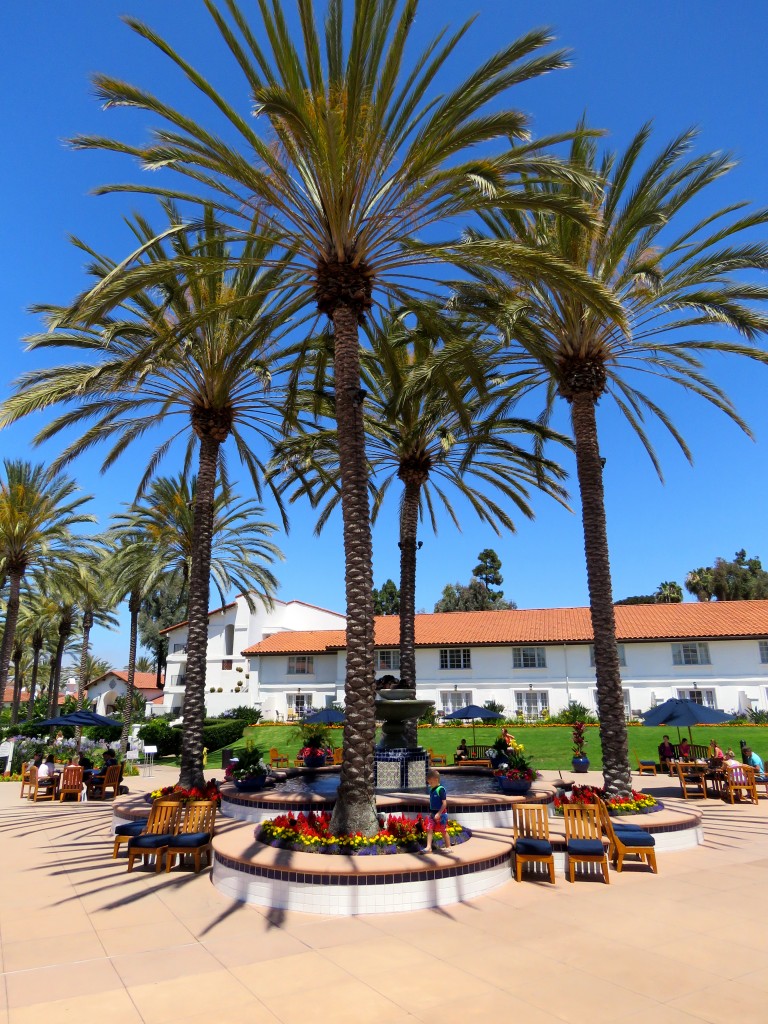 Palm tress everywhere!
It was nice to see people enjoying their day & relaxing throughout the Resort!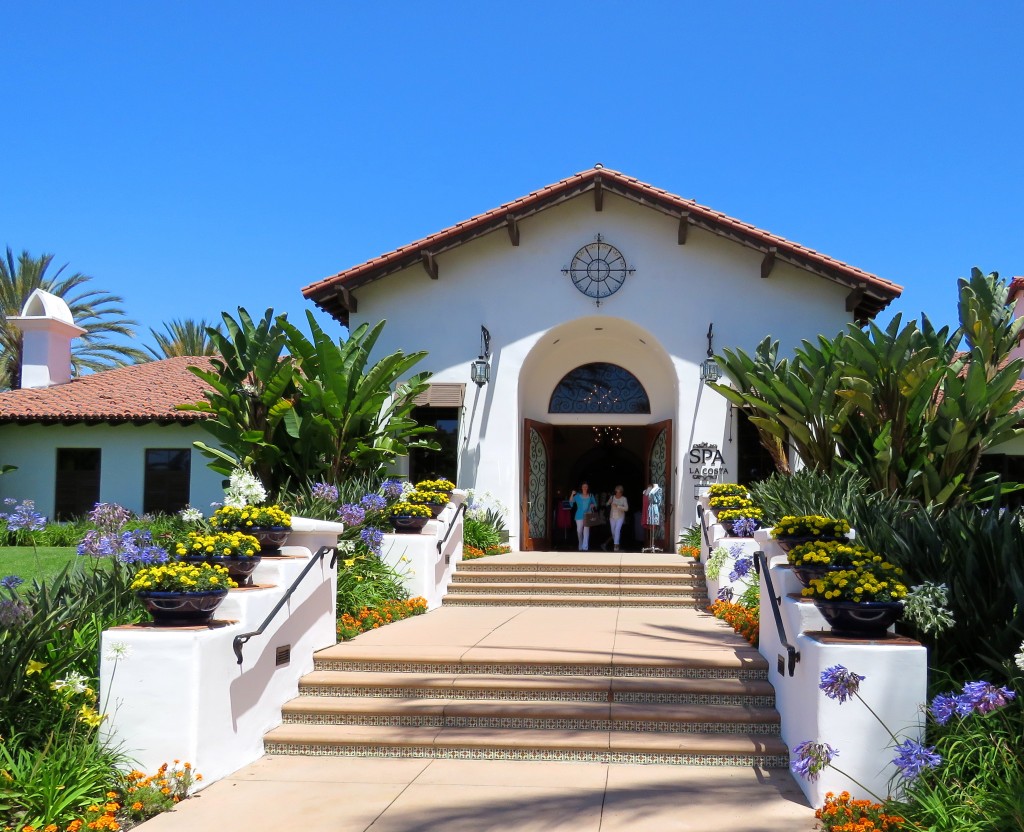 This is the entrance to the Spa.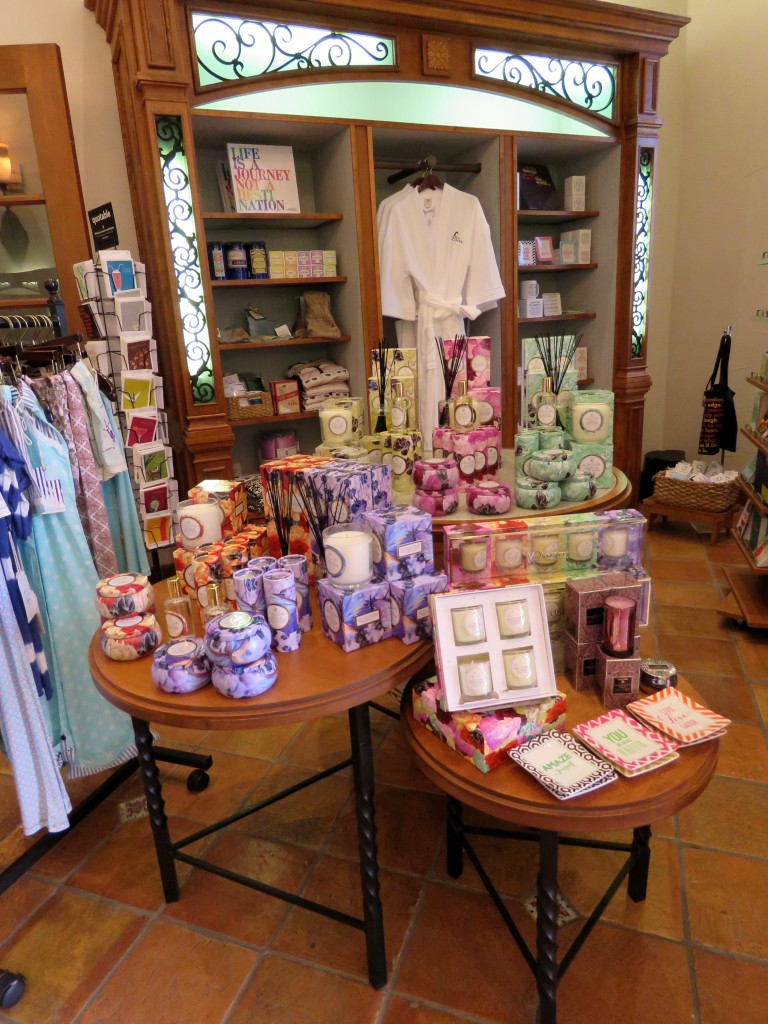 The Spa gift shop.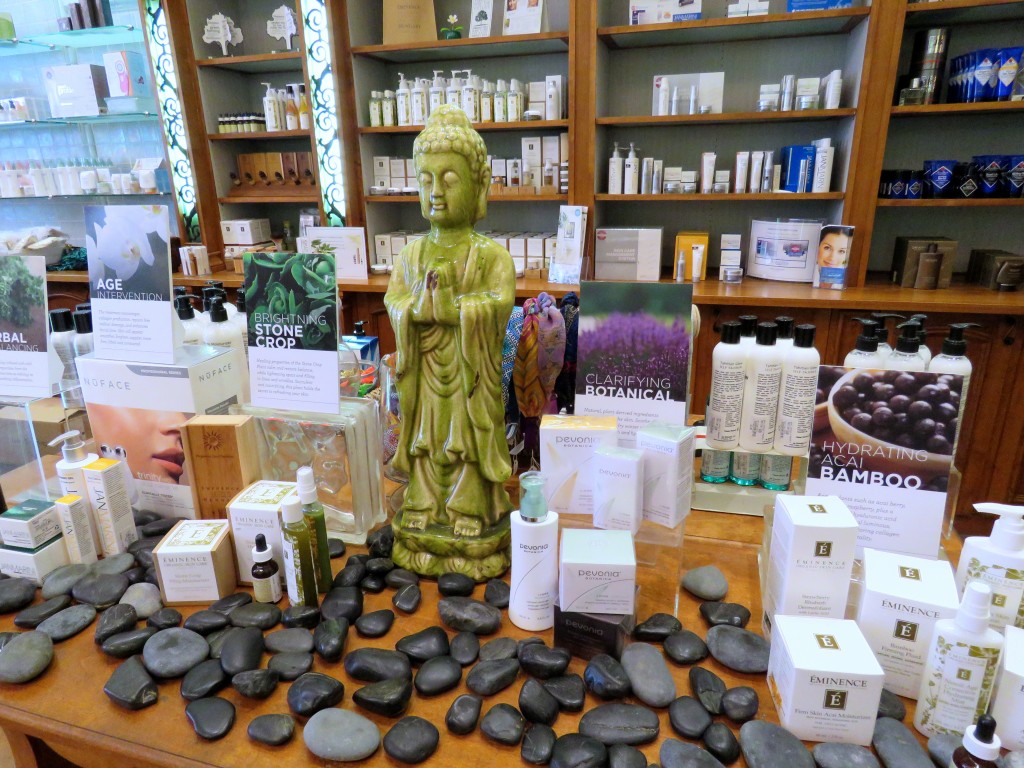 Zen!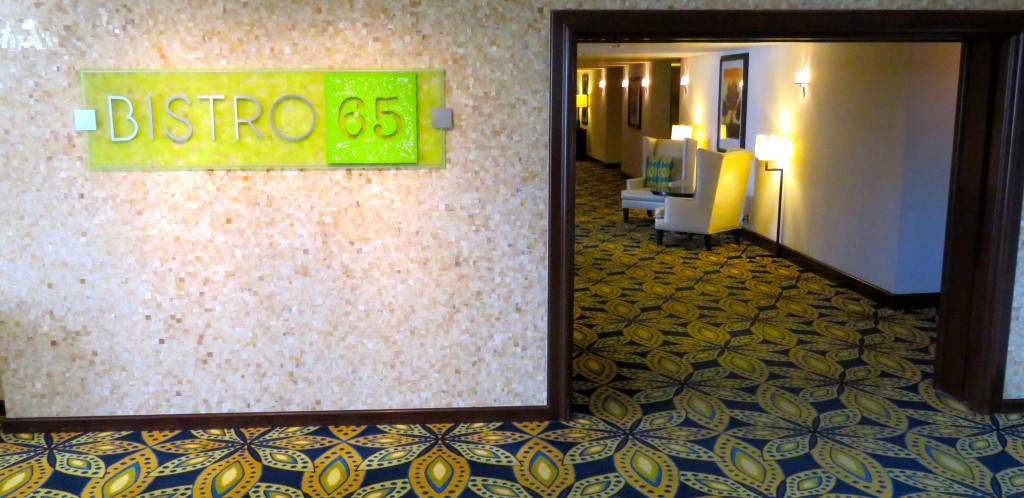 Bistro 65, the restaurant where I enjoyed my morning coffee & lunch with my hubby.
Guess which entree is mine? Too easy, right? I did have some of my hubby's fries, yum!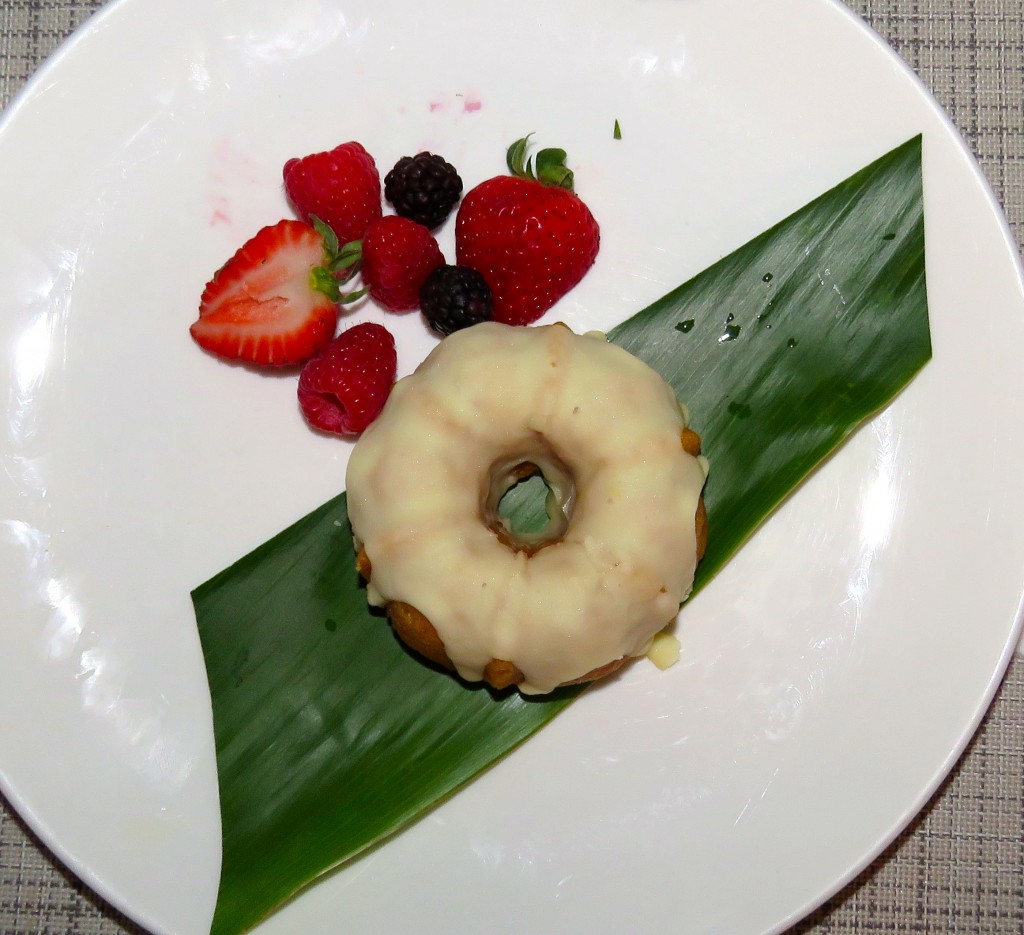 The mini-bundt cake dessert we shared.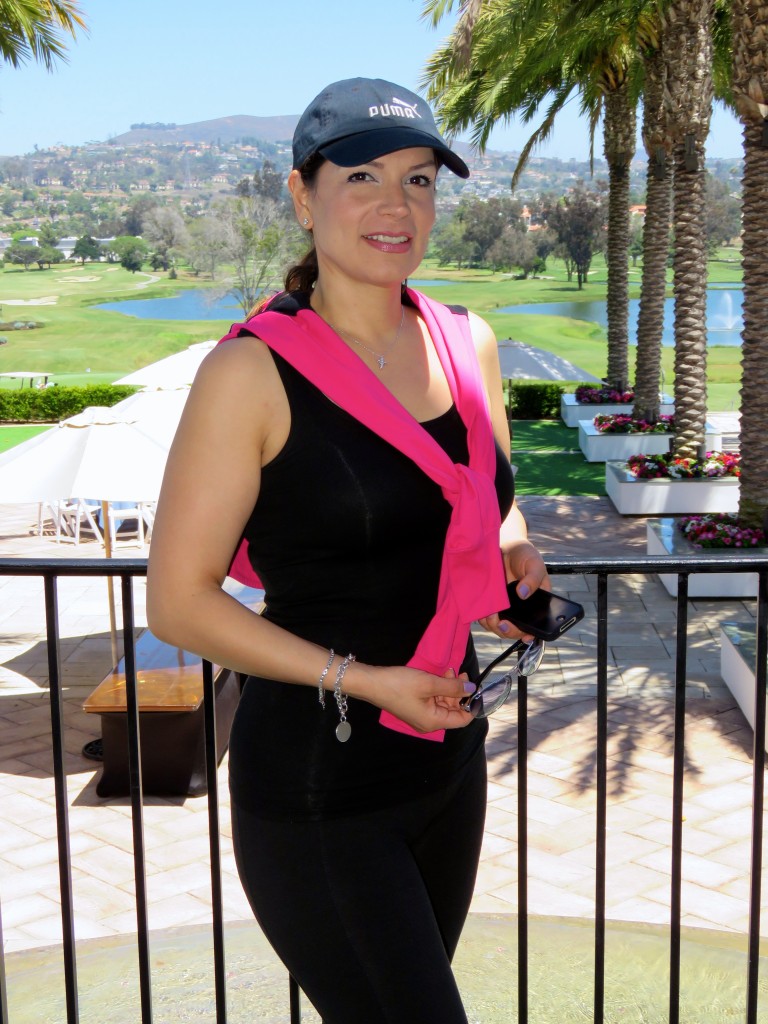 Hubby snapped this pic of me as we were leaving the restaurant.