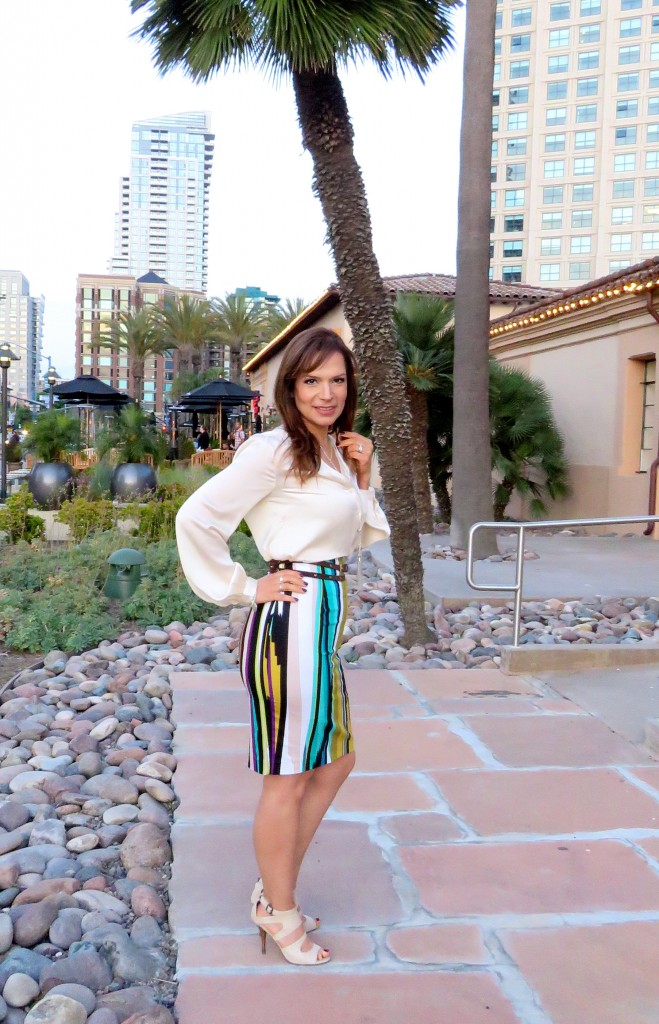 You've probably seen woman (and men) with their shirts tucked in or out in different ways. There are various stylish ways to tuck your shirt, the most popular are: classic tight tuck, loose tuck, front tuck, half-tuck and no-tuck (untucked). Each tuck can give you a different look, from classic and more polished, to a casual and relaxed style. Some tuck styles can help hide a tummy, others can accentuate your waist or buttocks. The styles I wear most often are the loose tuck and the front tuck. Both accentuate my waist, which is good for my curvy figure, and the front tuck is a popular stylish tuck.
Below are pictures of the same outfit with different tucks. You can see how the outfit look changes with each different tuck style. Which is your favorite tuck style from below? How do you prefer to wear your shirt, tight tucked, loose tucked, front tucked, untucked, or half-tucked?

Hugs,
Paola
PS – The latest Fall trends from Glamour & GQ Look Book Live Fashion Show and popular sweater trend for fall/winter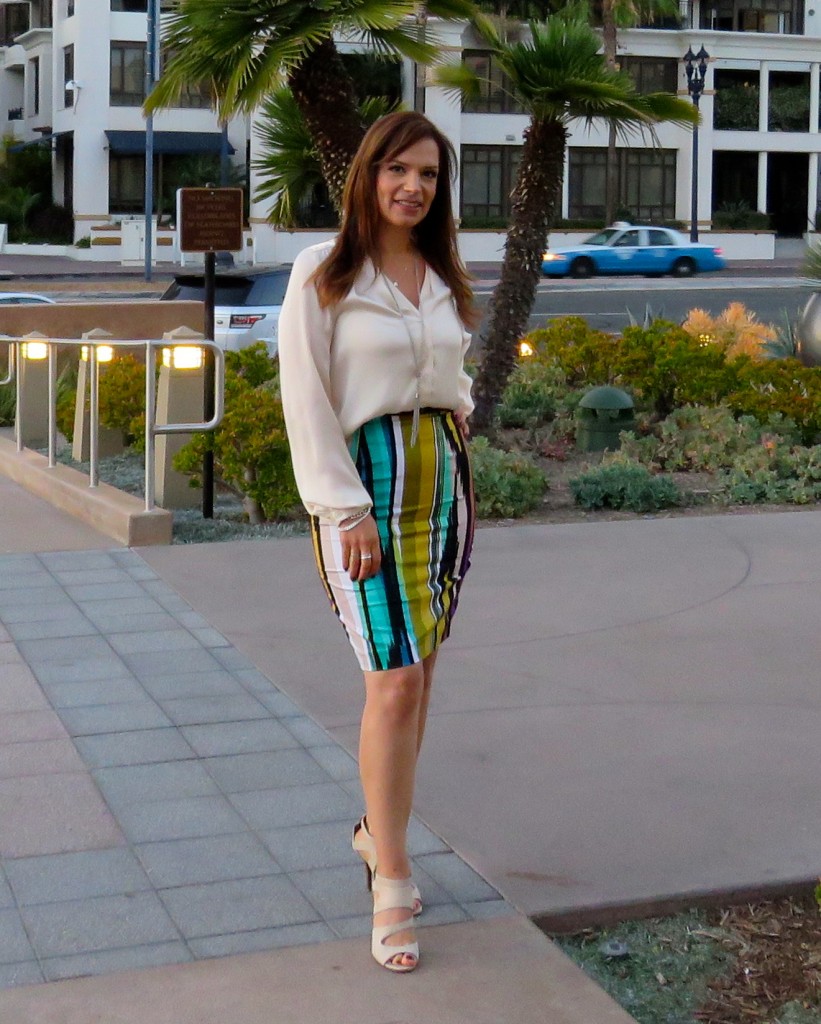 The Front Tuck: Loosely tuck your shirt in the front and leave it untucked starting around the hip area leave and all the way to the back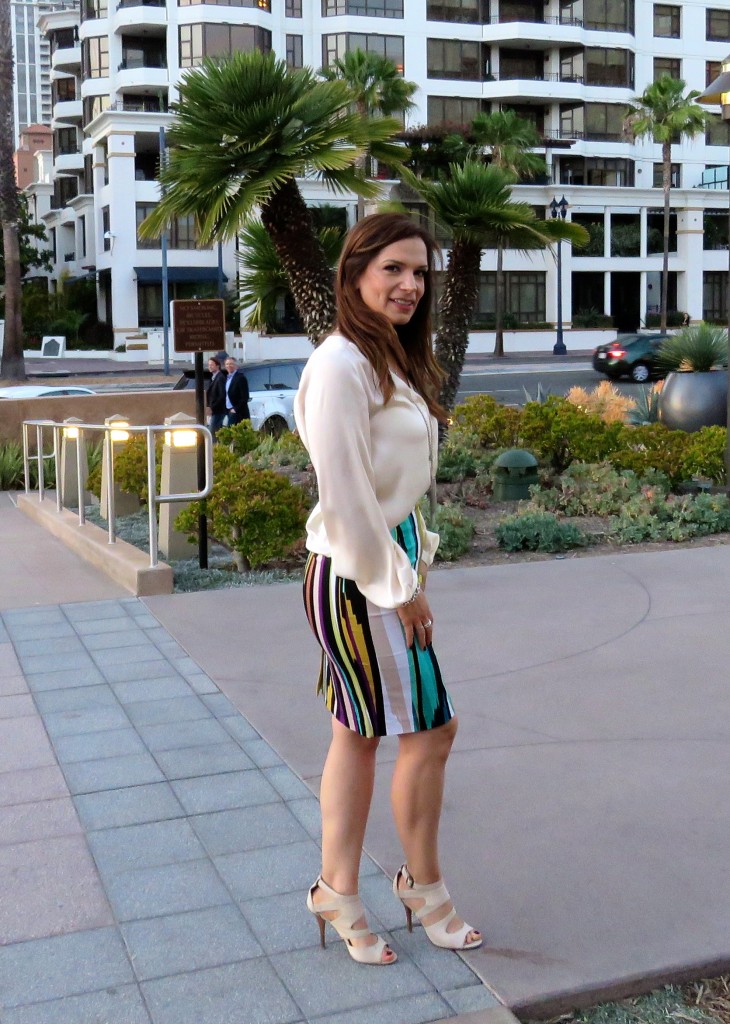 Side view of the half tuck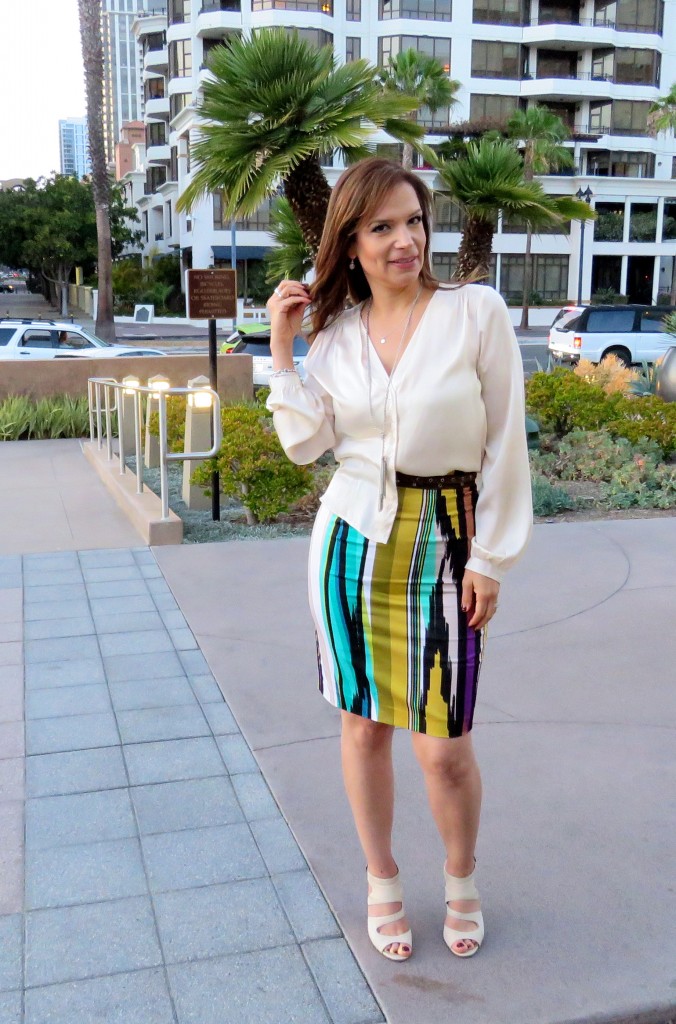 The Half-Tuck: it gives an outfit a deliberate undone, casual look
The Loose-Tuck: This is the most flattering style, it accentuates your waist and buttocks, it flatters curvy and pear-shaped figures, also a good option if you want to show off a belt or button details on your skirt or pants/shorts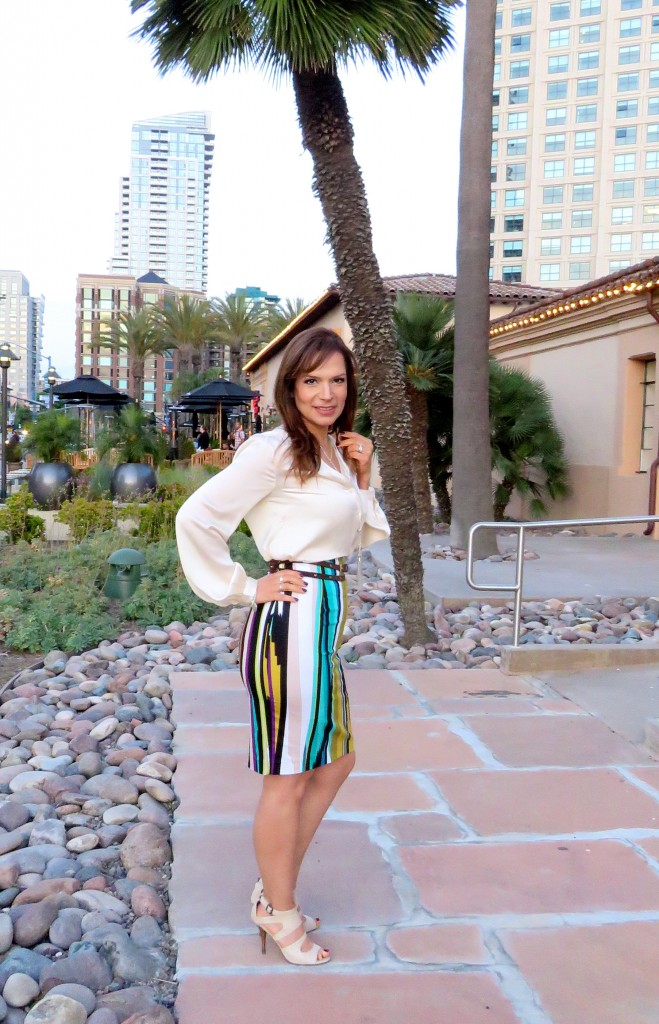 The Tight Tuck: the most classic style, it looks more professional and polished, this tuck style also accentuates your waist and buttocks, it flatters curvy and pear-shaped figures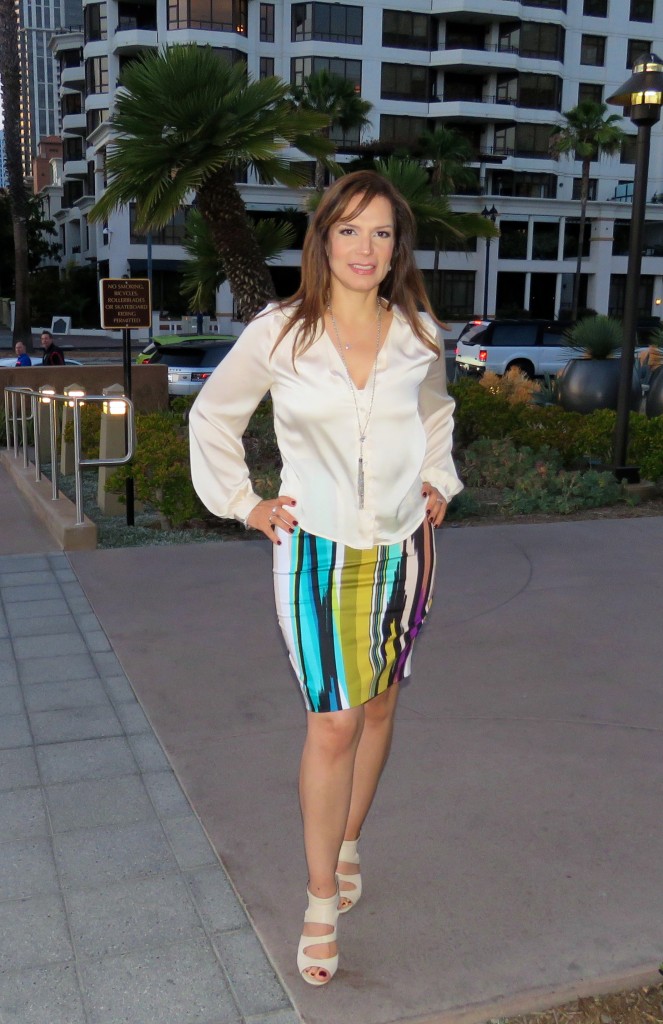 The No-Tuck (untuck): a more casual and comfortable option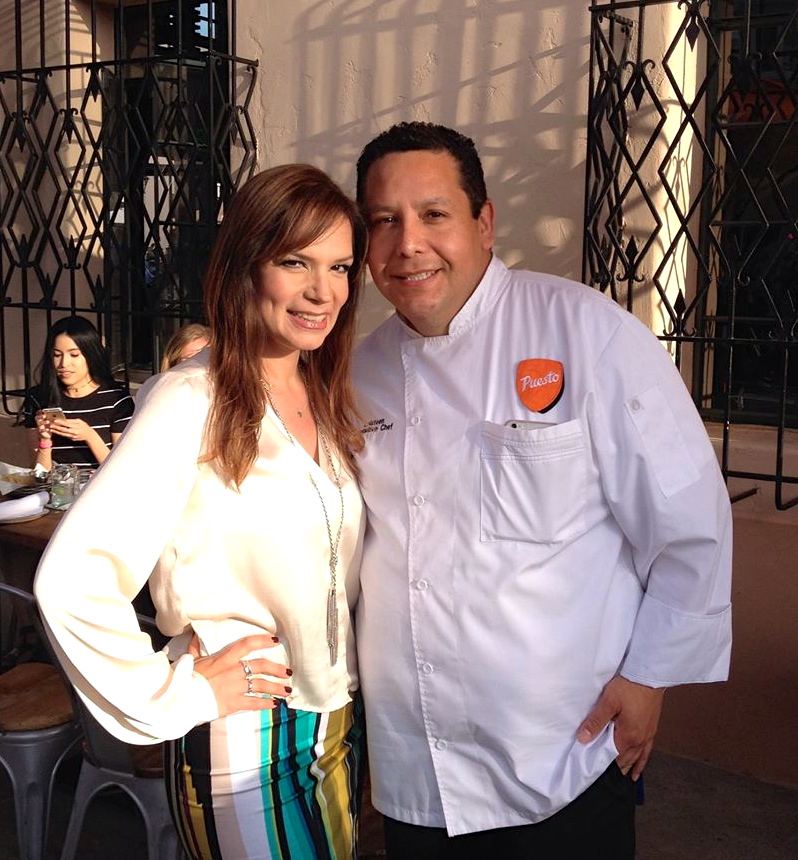 This is the way I wore the outfit to an event. I chose the untucked style because it was an outdoor event on a warm day, it was comfortable and made me feel a bit more casual.