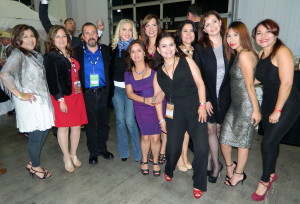 Hi friends,
The San Diego Latino Film Festival had it's Closing Night Party last night. I hadn't been to the Closing Night Party in a few years and was glad to attend last night. We had a blast! This party was different from other Film Festival parties, it included individual musical performers, a band that  performed Mexican regional music, dancing, and even a fashion show. There was also a silent auction, food, and tequila tasting stations. The red carpet was rolled out to greet guests at the Broadway Pier Event Center, on the bay in downtown San Diego.
I sat with friends and met some new friends! We mixed and mingled, and best of all I got to catch up with a friend I hadn't seen in a while. Overall it was a fun night! It is all about the company you are with….and I always have fun with friends!
Here are some pictures from last night's Party! Hope you enjoy them.
Did you attend the San Diego Latino Film Festival? Were you at the party? What did you think? Share pics!
Hugs,
Paola

The fashion show.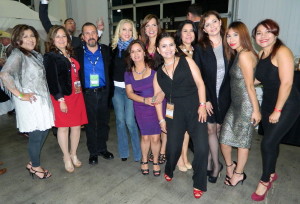 Towards the end of the evening we took this fun group picture with Edith Gonzalez (funny, someone photo bombed our pic). 

You may also like: