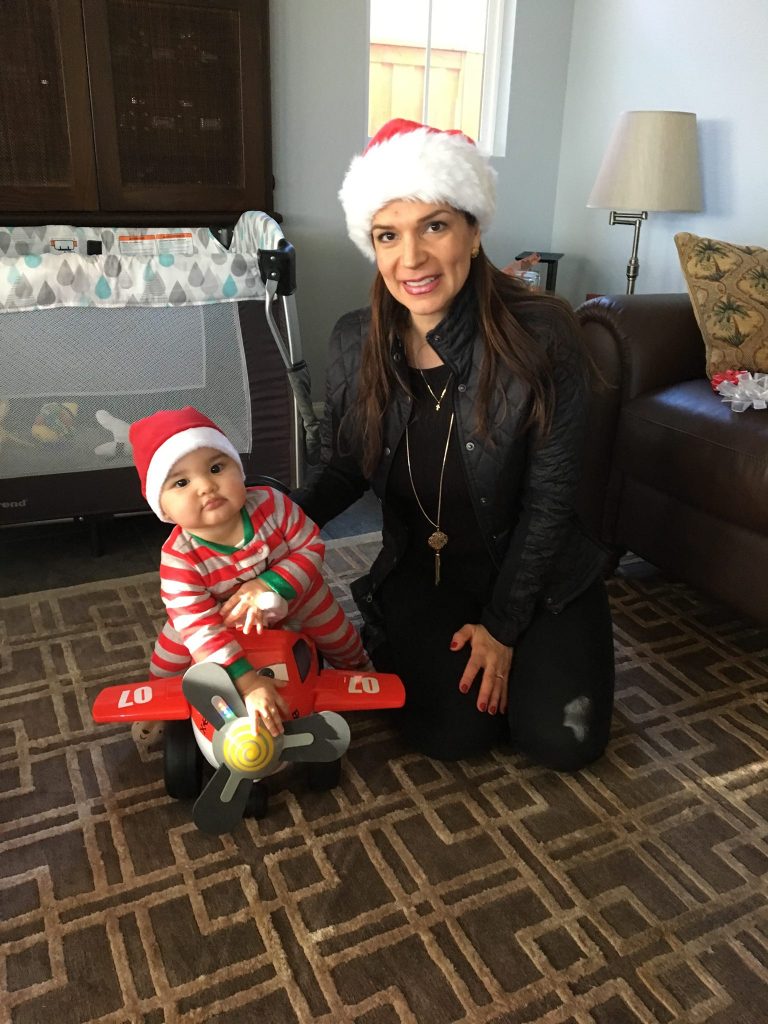 This was baby Alessandra's first Christmas & our first year as parents, we saw snow in San Diego, she received her first gifts from Santa, and enjoyed unwrapping the toys and playing with them! It was a fun Christmas…first time opening gifts from Santa for our little family! We are creating memories and traditions.
We decided to add select toys to her list for Santa because she is still little (nine months) and already has several toys. I did research to select some of the best learning and developmental toys. Those were the toys we added to Santa's list…plus, a surprise and few last minute changes.
Hope you enjoy the video! Please comment below if you have questions or suggestions on videos you'd like me to record, and subscribe to follow me on YouTube. Thank you for watching!
Best wishes for the New Year!
Hugs,
Paola
PS: I included links to the toys Alessandra received from Santa in the description section of the video.
Let's get connected:
–You Tube: Paola Hernandez-Jiao
–Instagram: Paola Hernandez Jiao
–Twitter: @paolahernandezj
–Facebook: Paola Hernandez-Jiao
–Pinterest: HernandezJiao