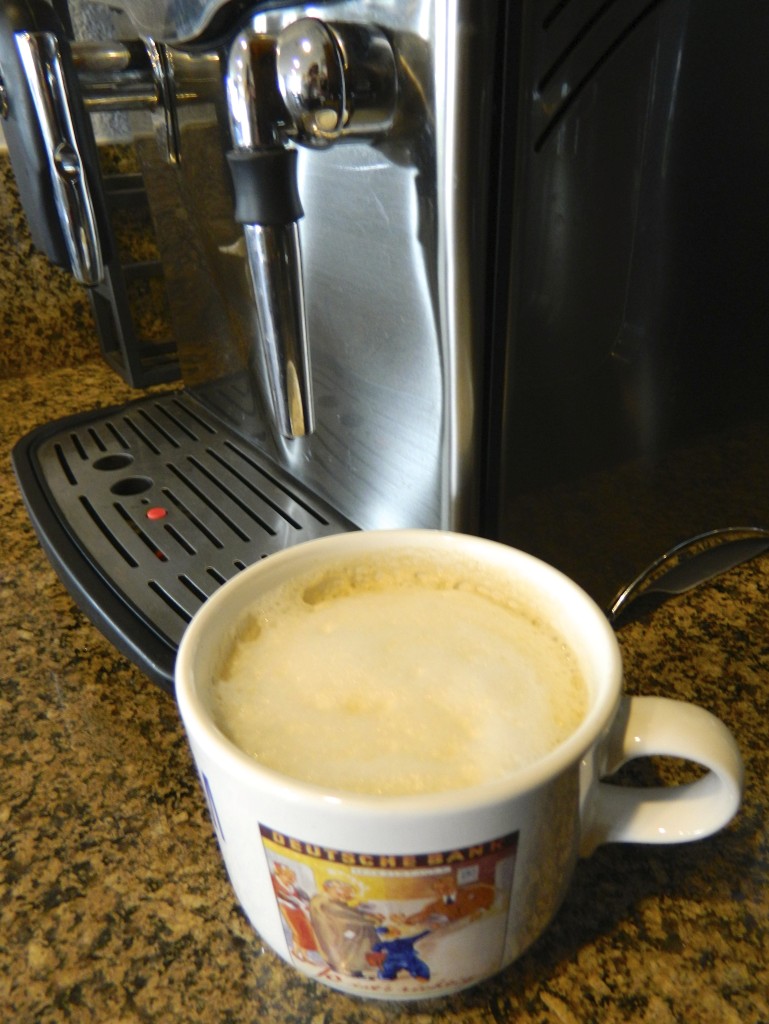 Since I have been posting so much about the joys of my daily cup of joe (in the Today's Cup of Happiness series) , I want to give credit, where credit is due. This is the machine that grinds the coffee beans and brews those perfect coffees every morning (and sometimes in the afternoon too). It is a Saeco and one of the Best Purchases I have ever made! I wrote about it in one of my first posts, click here for my Best Purchases: Saeco Espresso Machine post….I talk about why I love the machine, how it helps me enjoy the simple things in life, why my hubby chuckles when I talk about it, & how I got the machine from my bff Lola! Hence, making it an even a better purchase!
If you missed the first "Today's Cup of Happiness" post, here's a link. It explains why I am doing with this cup of joe experience and includes a beautiful mug from Spain. The second post is Today's Cup of Happiness: Ysenburg Art Werk. And, the third post is Today's Cup of Happiness: Making It On My Own.
Do you like coffee? As much as I do? Do you use a special machine or procedure to brew you cup of joe?
Hugs…& happy coffee drinking,
Paola