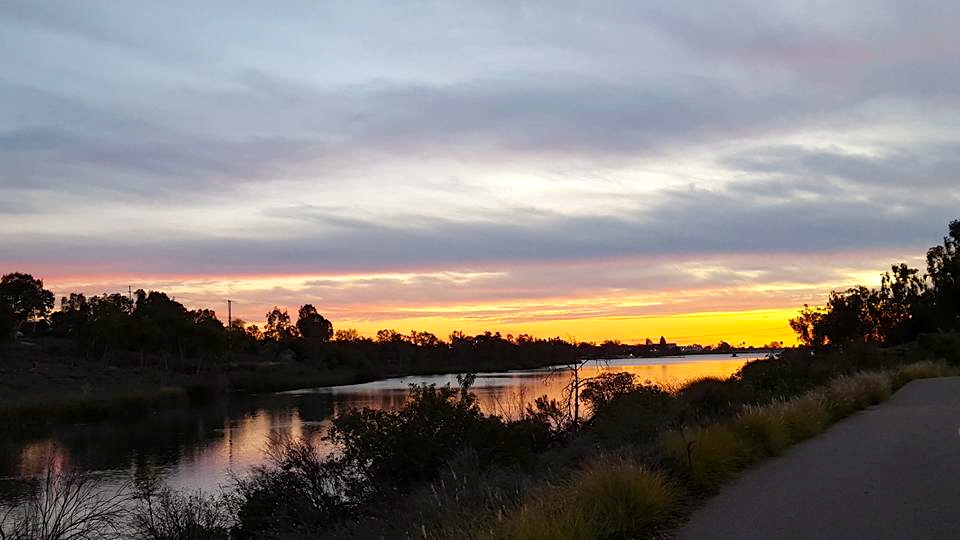 Hubby is back in town! He was away for two weekends and now that he is back we have fun plans!  We had (have)  two meals planned with friends this weekend. We went to dinner last night and I indulged in bread! Fresh baked bread with melting butter! One of my favorite things to enjoy when we eat out. It was wheat bread with oats…so I don't feel as bad. I had a small portion for dinner and a few bites of dessert. At seven months pregnant, I feel uncomfortable if I eat a large dinner, very uncomfortable and then I have a challenging time falling asleep. Pregnancy problems 🙂 Those of you which have been pregnant will understand what I am referring to. Today, we are going over to a friends home for a late lunch. We haven't see these friends in a few months, it will be nice to catch up with them! We are bringing dessert from Hans & Harry's Bakery, their strudel  is amazing, and a bottle of wine (which I can't drink, it'll be sparking water for me). Hope you have a nice weekend! The weather is sunny, let's enjoy it! Here are some fun links from the web.
What are you up to this weekend?

Hugs,
Paola
-This year, I want to wear red lipstick more often. It immediately brightens up my face & I need to wear less eye make-up. Trying to keep my make-up simple this year, as I prepare for the baby's arrival. Here are 8 Ways To Pull Off Red Lipstick.
-The velour tracksuit makes a return, but before you pull yours out of the closet, here's How To Wear the Velour Tracksuit in 2016
-Guess who is performing at this year's Super Bowl halftime show, again! Should be fun!
-Planning a trip? New York Time's 52 Places to Go in 2016. Pack your bags!
-We are super excited about the arrival of our baby stroller! The Doona carseat & stroller in-one! It's the latest in strollers! They call it easy parenting!
-And, we also bought the special Doona All-Day Bag (diaper bag) which attaches to the stroller.
-If you like being organized (or want to start in 2016) and like baskets, you'll like this post: 19 Baskets to Help You Stay Organized in the New Year. 
-New comedy starring Robert DeNiro & Zac Efron: Dirty Grandpa. Looks good!