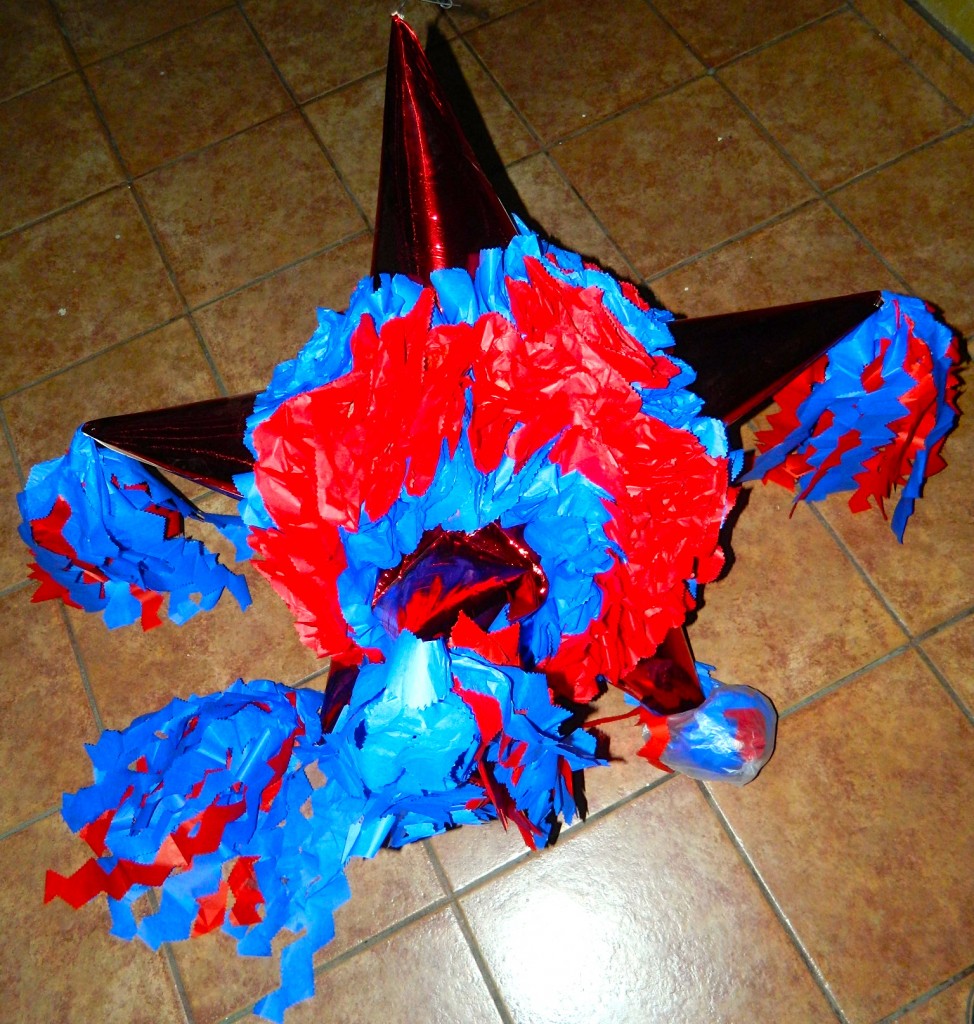 We are having one last holiday party this weekend! It's a family tradition, our Dia de Reyes Celebration! We'll have a piñata, multiple games, lots of food, and cut the rosca (tortell). I am looking forward to seeing our extended family…and eating nachos with lots of jalapeños (one of my favorite snack foods), rosca, and maybe some Mexican style elote (corn). What are you up to this weekend? Hope you have a good one, the weather should be nice and sunny! Let's enjoy it before the storms return next week. Here are some fun links from the internet I've enjoyed this week…hope you like them as well!

Hugs,
Paola
– These apple pie cookies remind me of empanadas, look delicious, and easy to make!
– Did you make New Year's resolutions? 10 Ways To Make Your New Year's Resolutions Stick.
– Made me laugh out loud! Histerical Miss Universe meme on Steve Harvey's slip up!
– What would you do if you won the $800 million Powerball jackpot? Have you bought your ticket yet?
– You may have heard of Dia de Reyes (Three Wise Men Day) this week. Here's why it is a popular celebration in Mexico and Latin America. Plus, all about the famous rosca (tortell).
– Channing Tatum performing and dancing as you have never seen him before, the end will surprise you! It did me! (skip to 2:00 mins on the video)
– We are thinking we may take a babymoon. I remembered I had this San Diego Magazine article saved, 52 Weekend Getaways (most within driving or close flying distance to So Cal). Where would you go?
– Looking for a good book to read? The New York Times 100 Notable Books of 2015.
– The awards season is beginning. Will you be watching the Golden Globes & fashions on the red carpet this weekend? A past host is back! Click here for the list of nominees.
– New Calvin Klein raincoat addition to my closet! I can't wait to wear it!
– Do you live in Southern CA? Disneyland is offering a discounted ticket options for So Cal residents! 
– Are you pregnant or a new parent? We took our first parenting class. I didn't even know this store offered free parenting classes. Here's a link to the free classes and locations in various cities in the U.S.