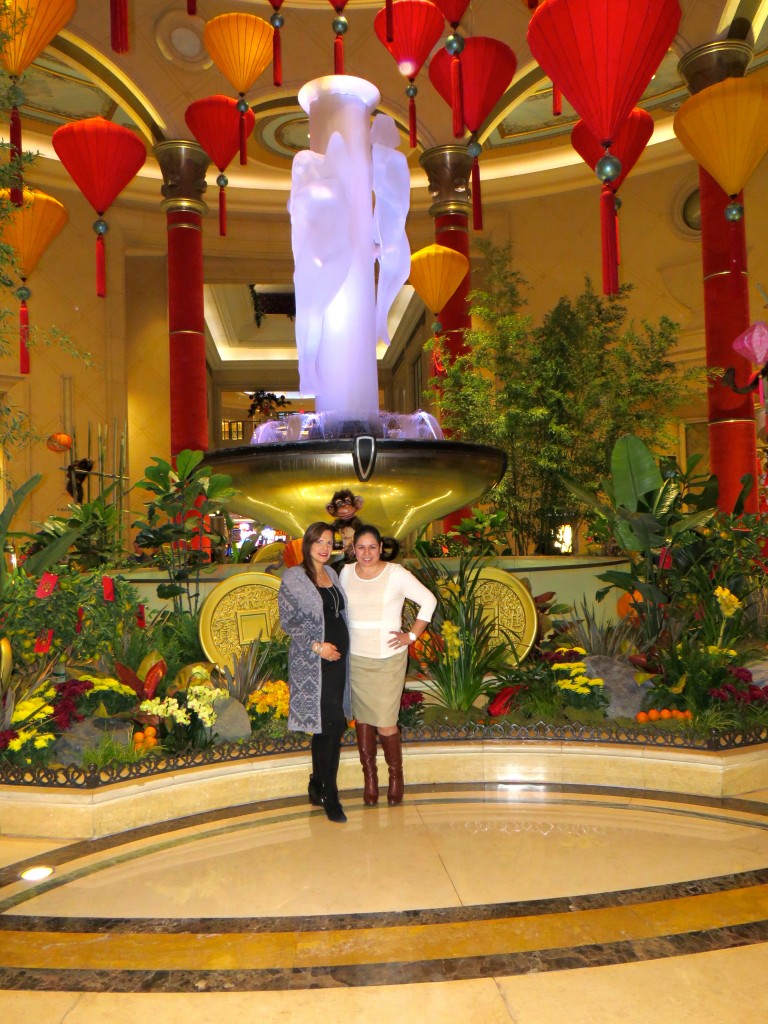 This past week we were out-of-town. It was a fun week, which went by way too fast! We went to Las Vegas for four days and to Detroit for two days. The hubby was attending a conference in Las Vegas and we were able to go out for some fun every evening! We planned the trip a few months ago and luckily our pregnancy is going well, so the doctor approved the travel. My hubby was invited by a friend to attend the North American International Auto Show in Detroit. This was a last-minute trip and we scheduled it the week before. He's been to this Auto Show many times in the past, but I hadn't, so he asked if I wanted to go. Even though I am not a big car buff, I had never been to this car show and do like new experiences, so I went. We decided to cut the trip to Las Vegas short by one day in order to attend the Auto Show. It was nice to see our friends in Las Vegas and Detroit! Before we left for our trip, we had two dinners scheduled, also with friends! So, the past week was full of visits with friends and delicious food, in particular sumptuous desserts!
We missed our kitties while we were away and it was nice to pick them up as soon as we returned! I'll post about our trips to Las Vegas, considered our babymoon since it will likely be our last trip together prior to our baby's arrival. I'll also write about the Auto Show in Detroit, it is one of the largest shows of its kind in the country. It was fun to see some snow in Detroit and visit a new city!
How was your week? What was the highlight of your week?

Hugs,
Paola
PS – Our visit to Heidelberg in Germany & enjoying a flight around Oahu in Hawaii.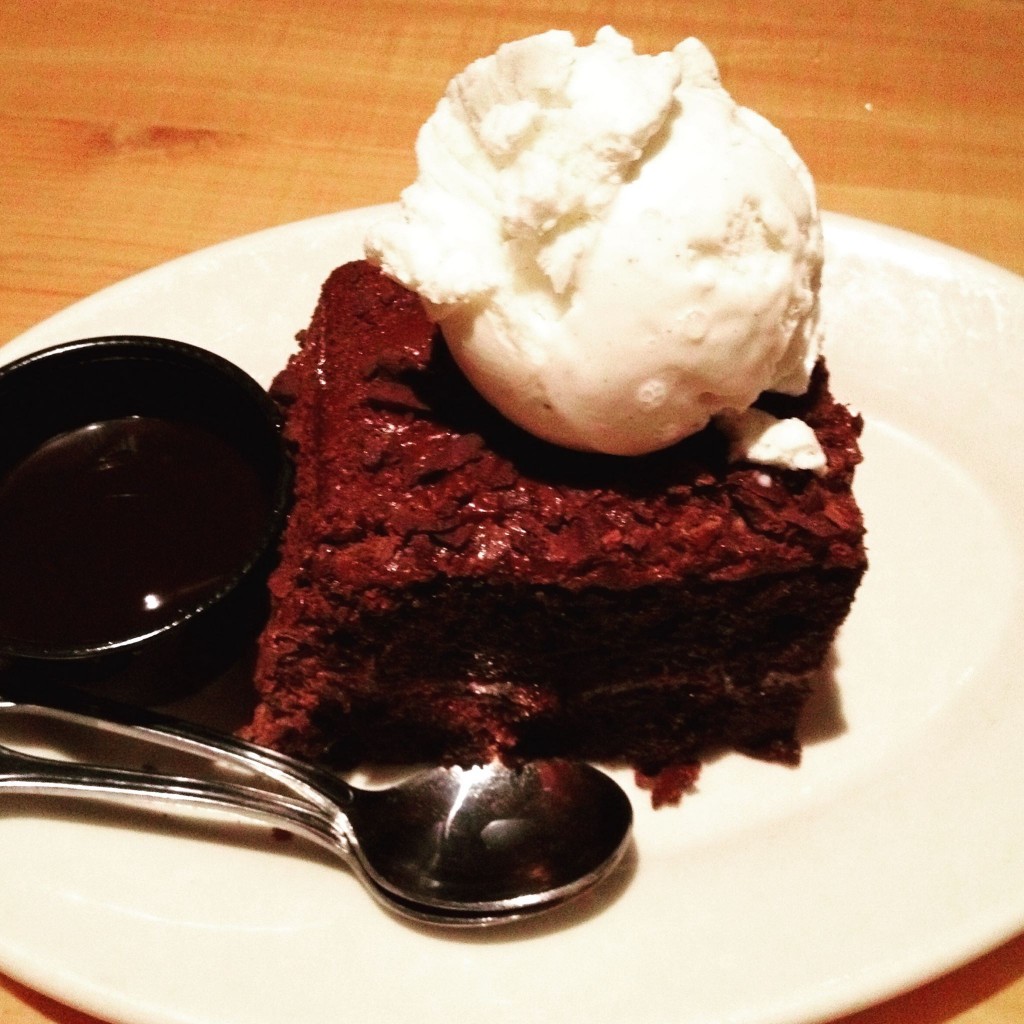 Dessert after dinner with friends. Luckily, hubby & I share dessert! I get to enjoy a few bites without the guilt (and without adding too many calories)!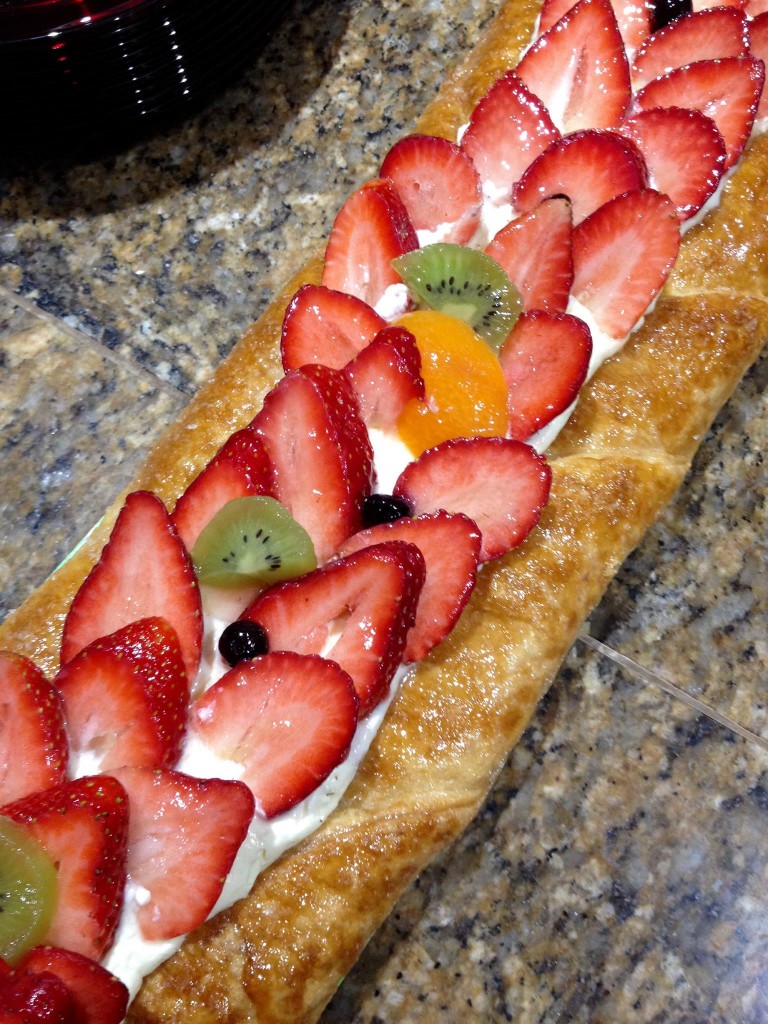 We had dinner at our friend's home prior to leaving on our trip. We brought the famous strudel from Hans & Harry's Bakery, always a delight!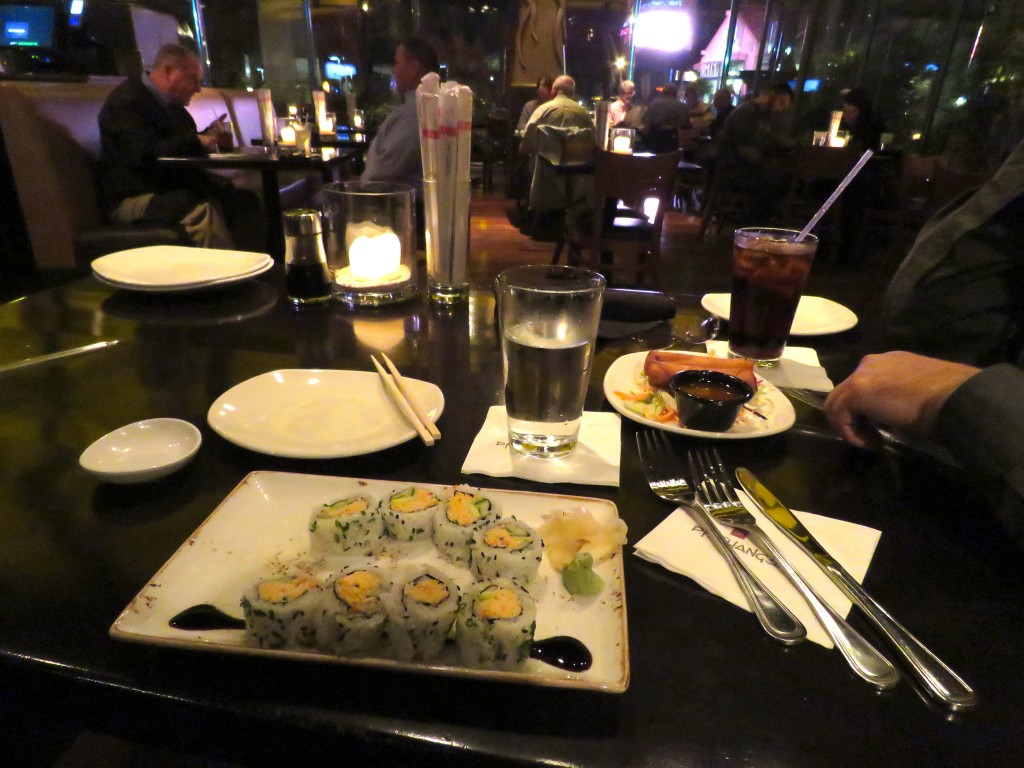 On our first night in Las Vegas we enjoyed dinner at P.F. Chang's.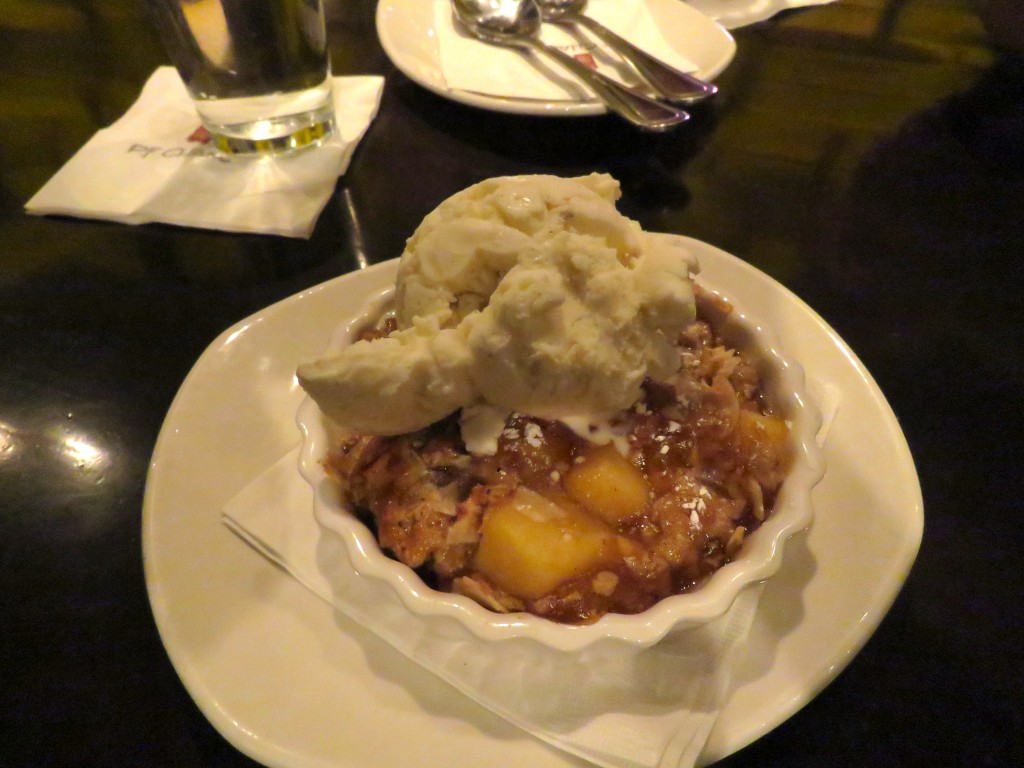 Followed by dessert…the chai spices in this Apple Chai Cobbler gave it an Asian flair.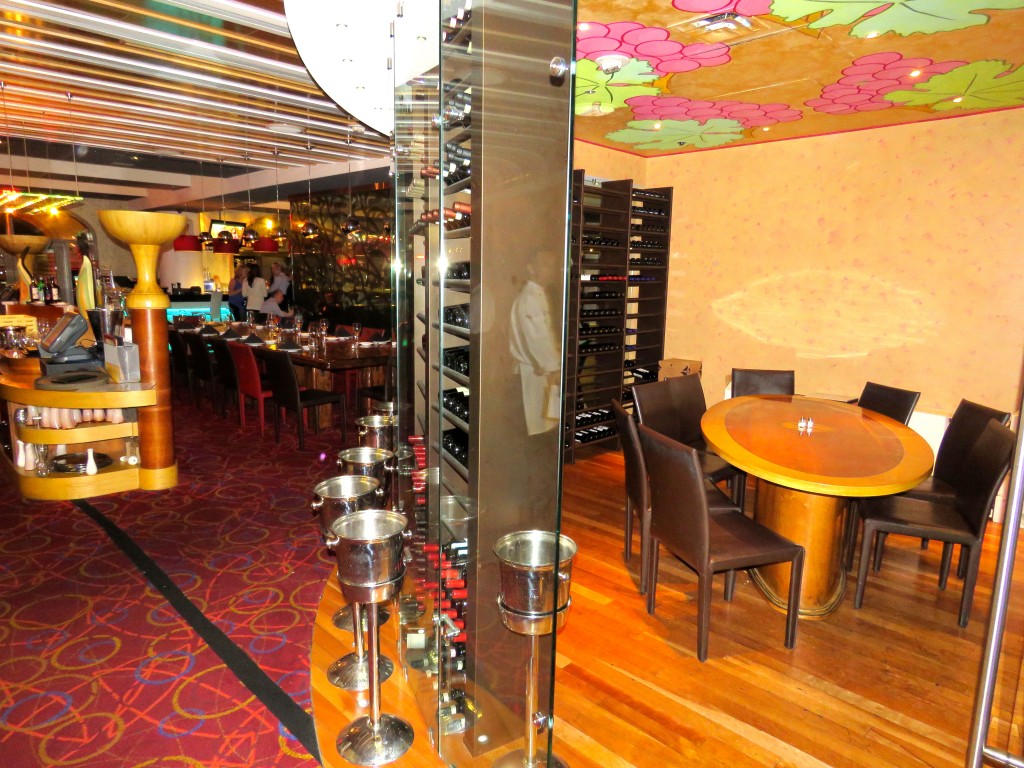 During our visit to Las Vegas we met my friend Rosy and her husband for dinner at Ristorante Dal Toro at The Palazzo.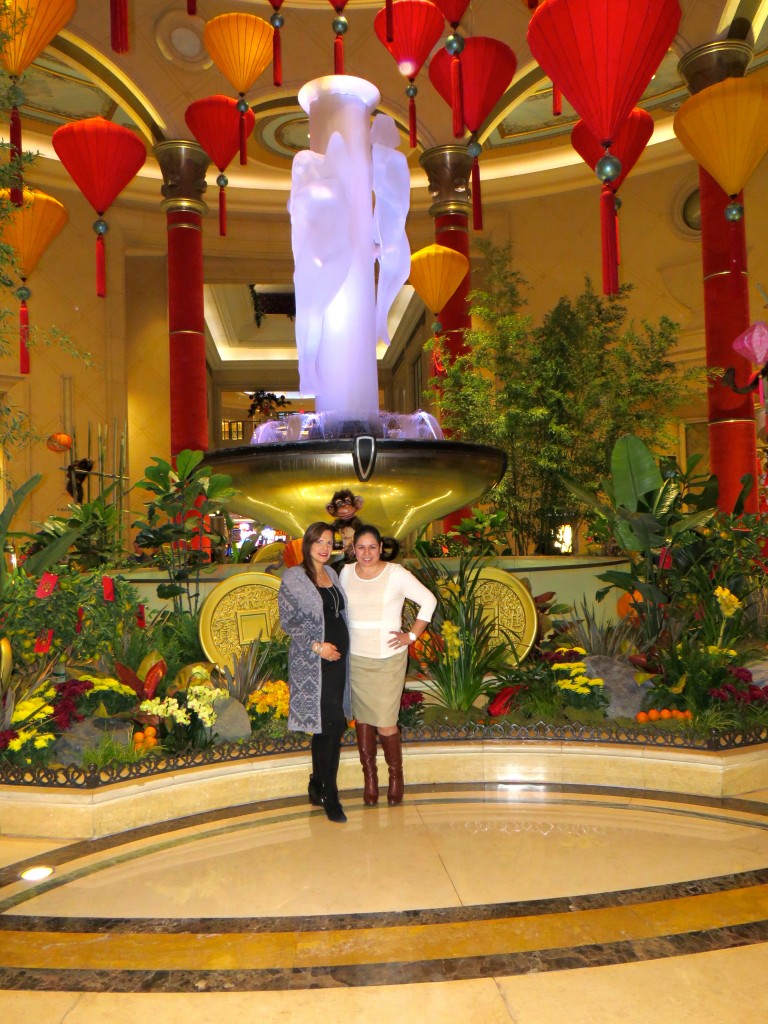 After dinner…with Rosy at The Palazzo. Multiple hotels had Chinese New Year themed exhibits.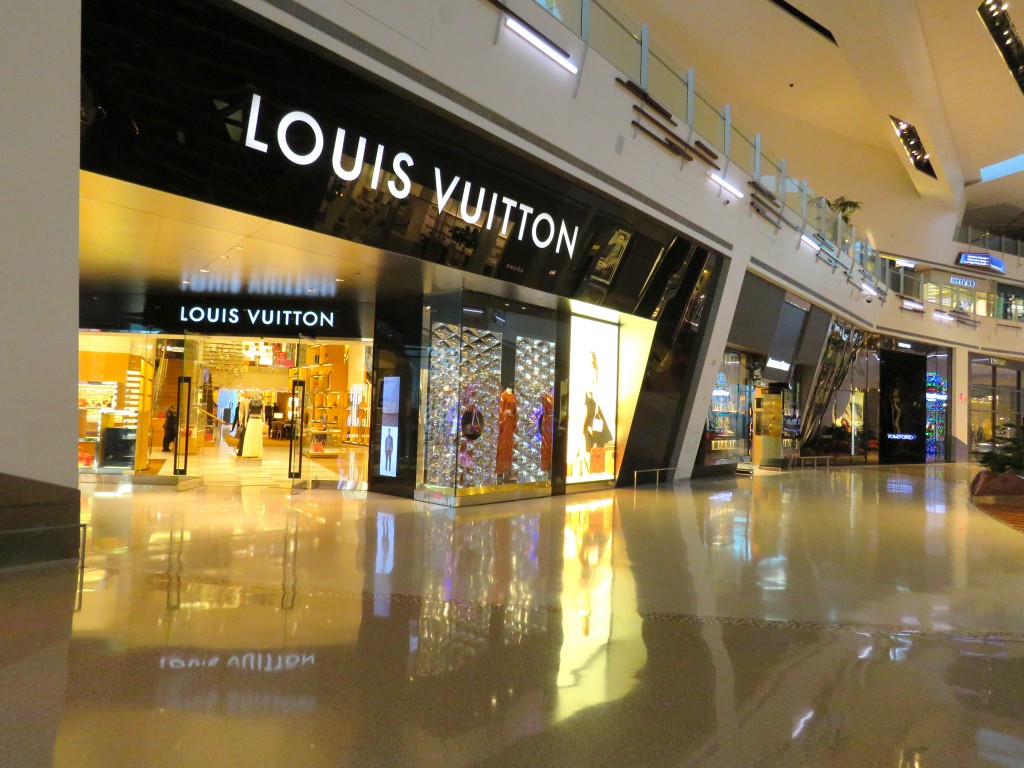 The next day Rosy and I did some shopping…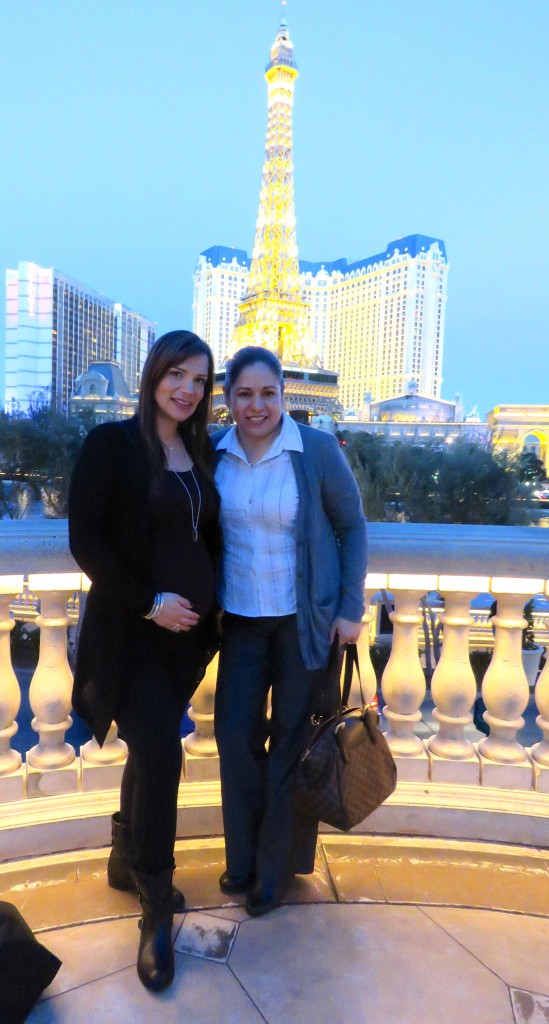 …and sightseeing (taken at the Bellagio, with view of the Paris Las Vegas Hotel in the background).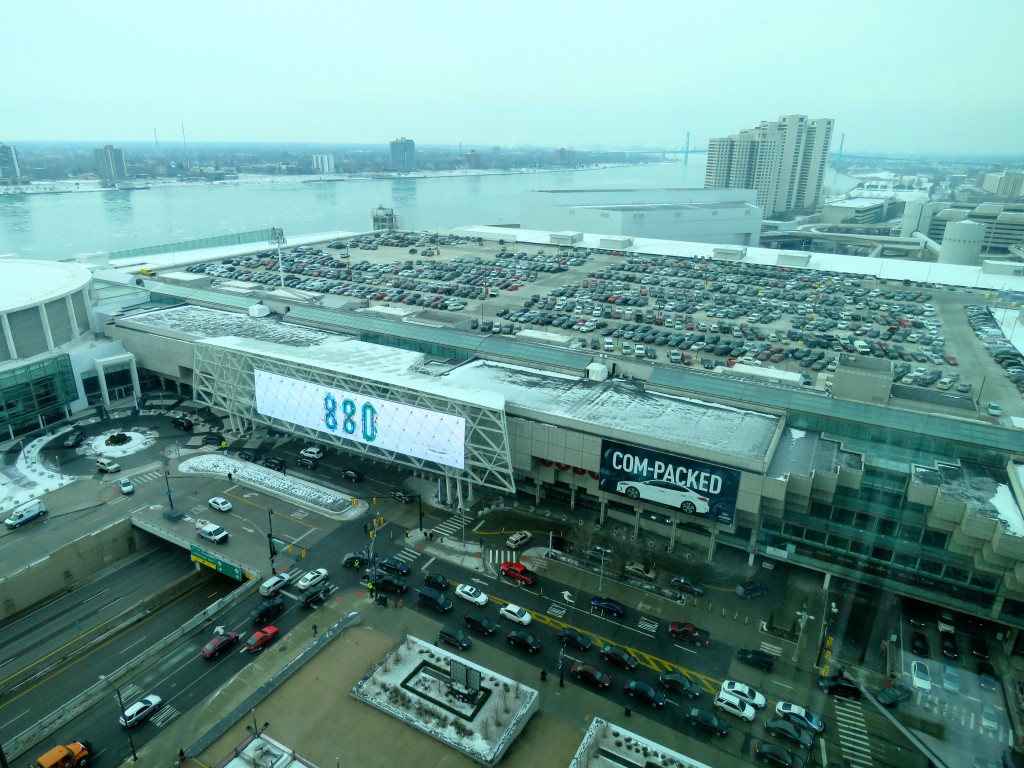 View from our room of the COBO Center & Detroit River (it is also known as Detroit International Riverfront, it divides Detroit, Michigan & Windsor, Ontario in Canada). We had a breathtaking view of the Detroit River, Downtown Detroit, the COBO Center, Joe Louis Arena, the Ambassador International Bridge, and Windsor, Ontario. I also took some pictures at night and will include them in the post about the Auto Show.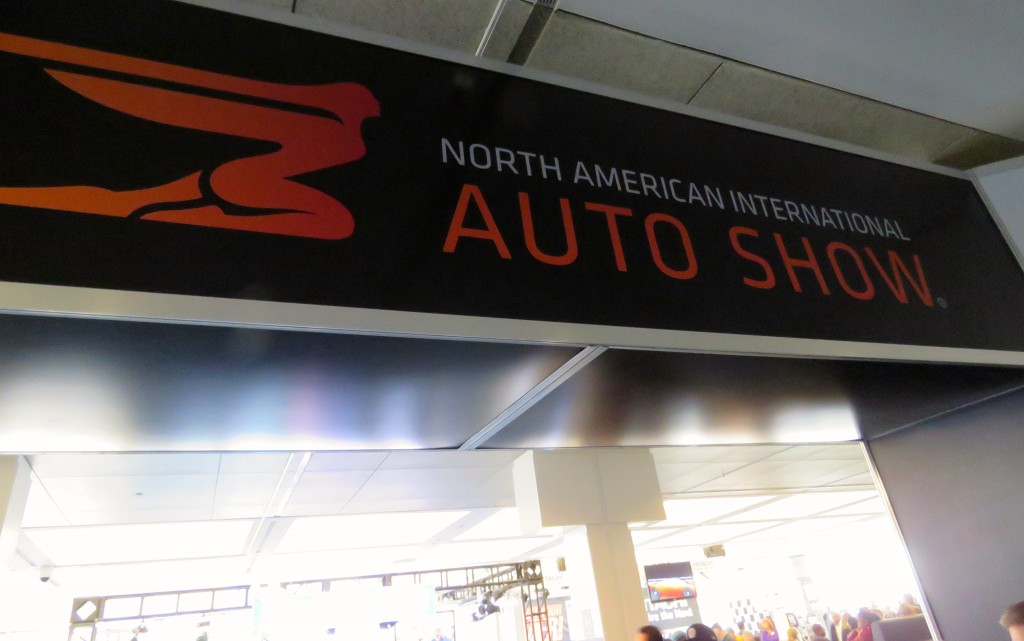 Arriving at the North American International Auto Show.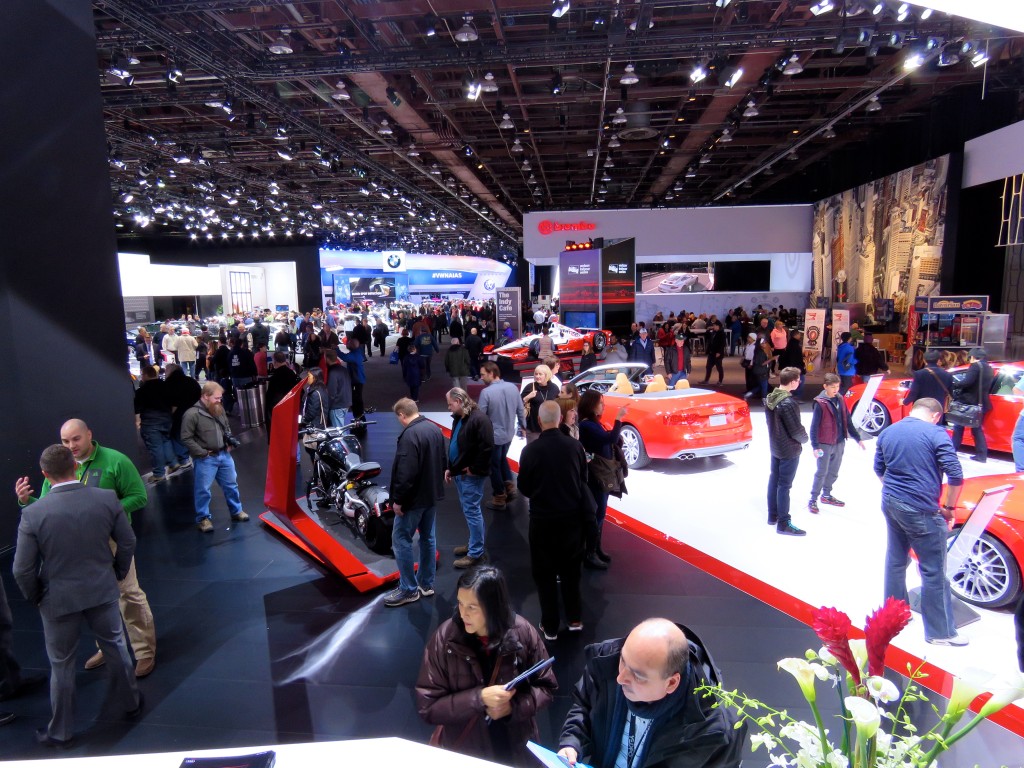 At the Auto Show.