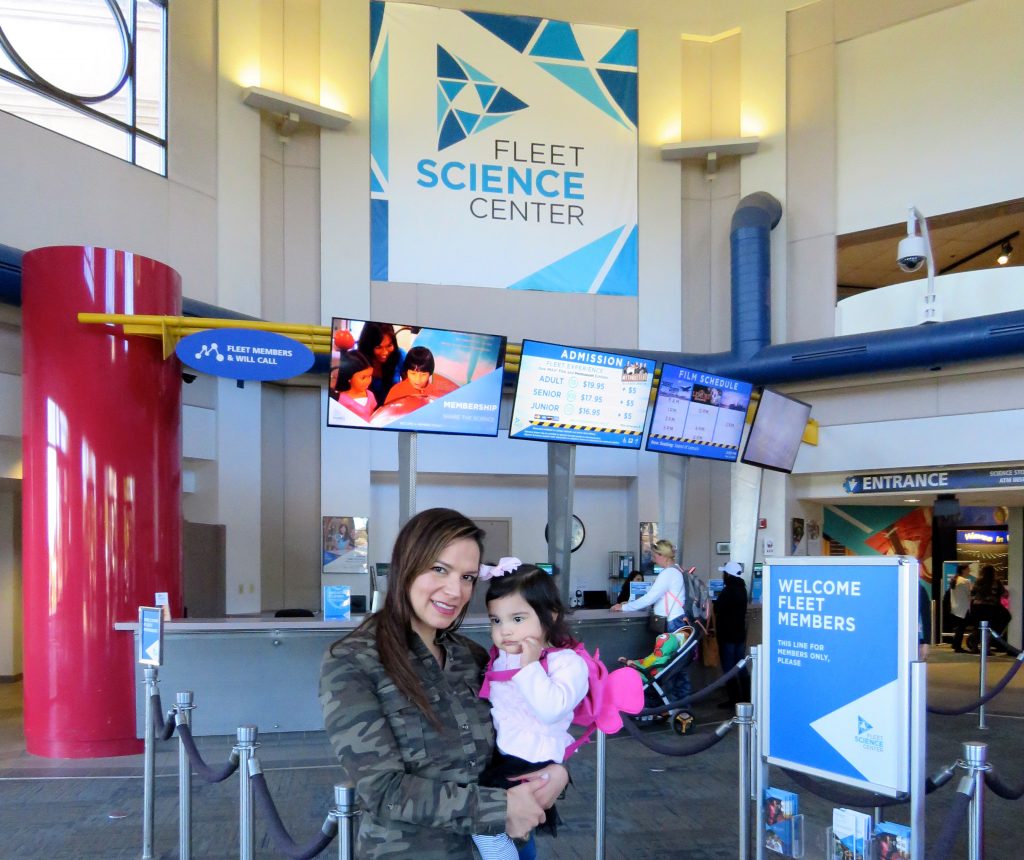 Have you ever wondered about myths? I have. I have also heard of the television series Mythbusters. The television show puts to the test myths and urban legends, some are common things, others may be a bit quacky. The series puts lots of myths to the test and determines if they are true or not. I always like to learn facts, and about science, and how things work and why. The new Mythbusters: An Explosive Exhibition at the Fleet Science Center (Fleet) is just about that! It is based on the television series and includes many hands-on activities which kids and adults can enjoy!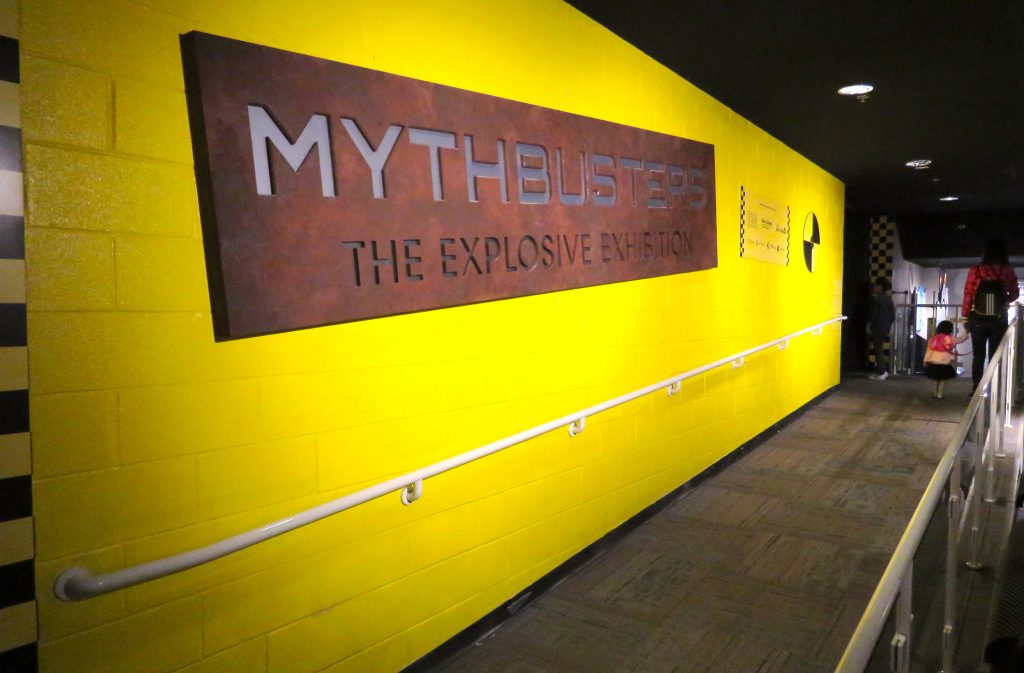 This new exhibit opened on February 24 and the Fleet held a Media/VIP Premiere on February 22. I was not available to attend that day, but was able to experience Mythbusters today, on opening weekend! The Fleet is one of my favorite museums at in San Diego. I have been visiting the museum for many years and have often taken my nephews (click here to see one of our past visits). I think it is one of the best museums in San Diego for children. So, for today's visit to the Fleet, we invited family to join us. This was Alessandra's fifth time to the Fleet (at her young age of 22 months, click here – here – and here to see her other visits). We all had a blast! It was interesting to read the explanations for the myths and to play with the various interactive displays. I even got into the fun and tried to pull a tablecloth from a table without pulling of the plates on it. See the pictures below (after this post) to find out if I was able to do it.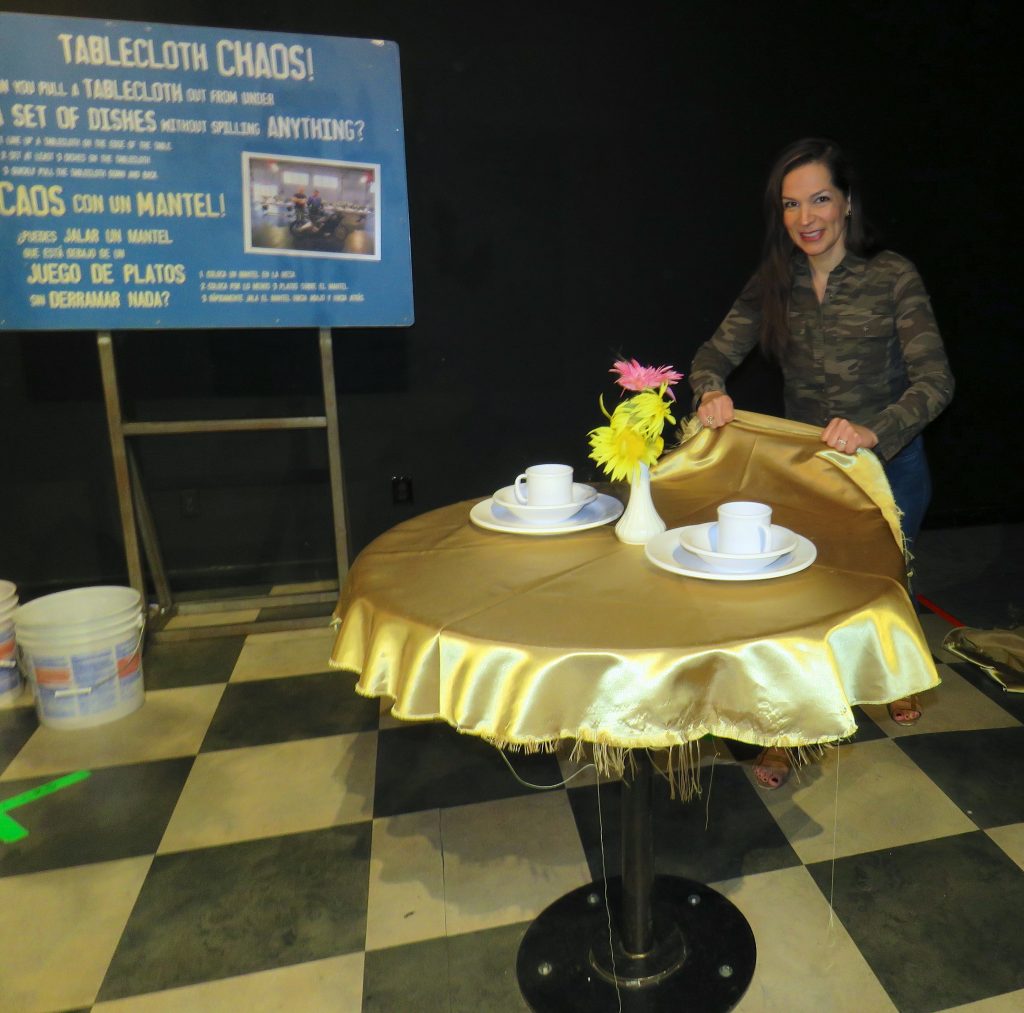 My favorite part, was seeing Alessandra enjoy a day with family, while we all learned new things and had fun! Alessandra would push the buttons and turn the knobs, and wait to see what happened. We (adults) would explain the myth and results to the kids. And, sometimes it was the kids explaining them to us as they experienced the exhibition hands-on. Alessandra would copy everything they did did! She quickly got the hang of things. Even if she may not have completely understood what was occurring, I am certain she was learning and this was helping her toddler development. This was wonderful! Children are like sponges and pick up on everything! They are never too young to start learning!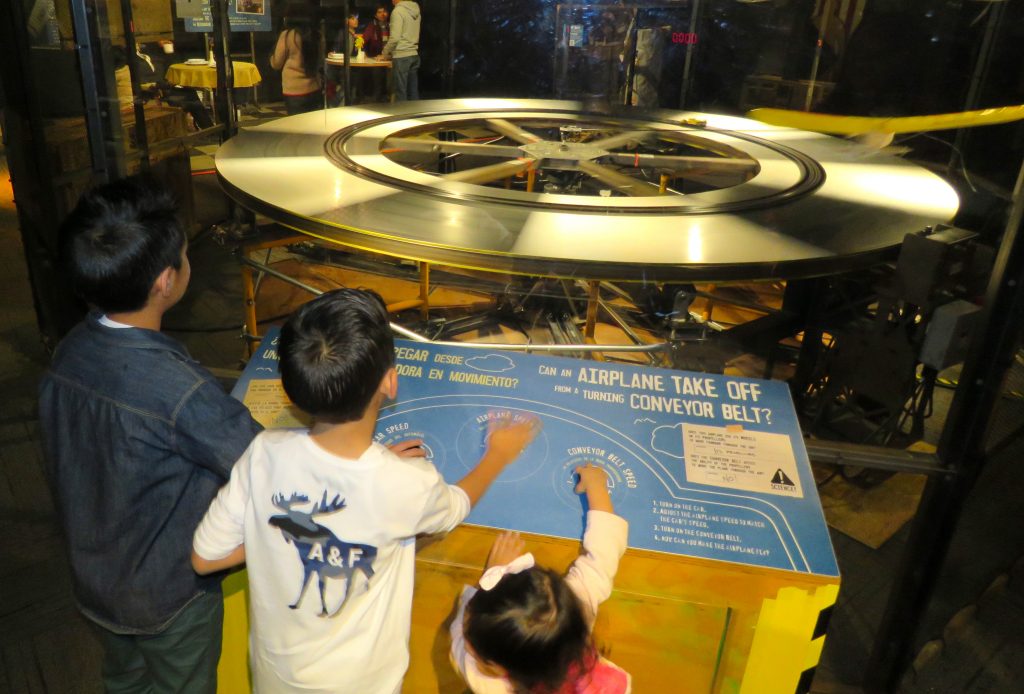 The Mythbusters exhibition also includes a Demo stage where live demonstrations held throughout the day. Visitors can also submit their own myths, and could possibly see them be selected for testing on future episodes of the TV show. There is also a Blueprint Room with some of the show's most exciting moments. Something unique which I noticed and really liked, is the exhibits all have information in English and Spanish. This is wonderful, not only for Spanish speakers and visitors which may come from our neighboring Baja, but also for English speakers which may want to learn some Español! It is a great interactive exhibition for children, teenagers, and adults! Thank you to the team at the Fleet for inviting me to visit this new exibition!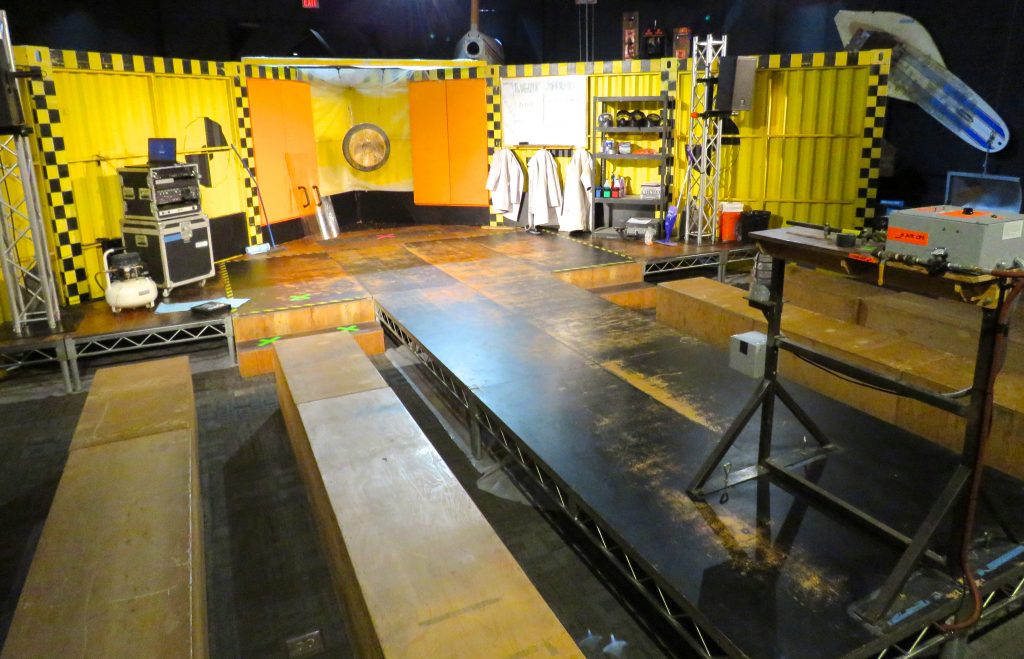 Mythbusters: The Explosive Exhibition will be open daily through September 3. Admission to Mythbusters can be added to a general admission ticket for just $5. Members pay just $2.95. Admission to the Fleet (& this Exhibition ) is free for children under the age of three. For more details regarding the exhibition, you may click here: Mythbusters. For more information regarding the Fleet Science Center, click here.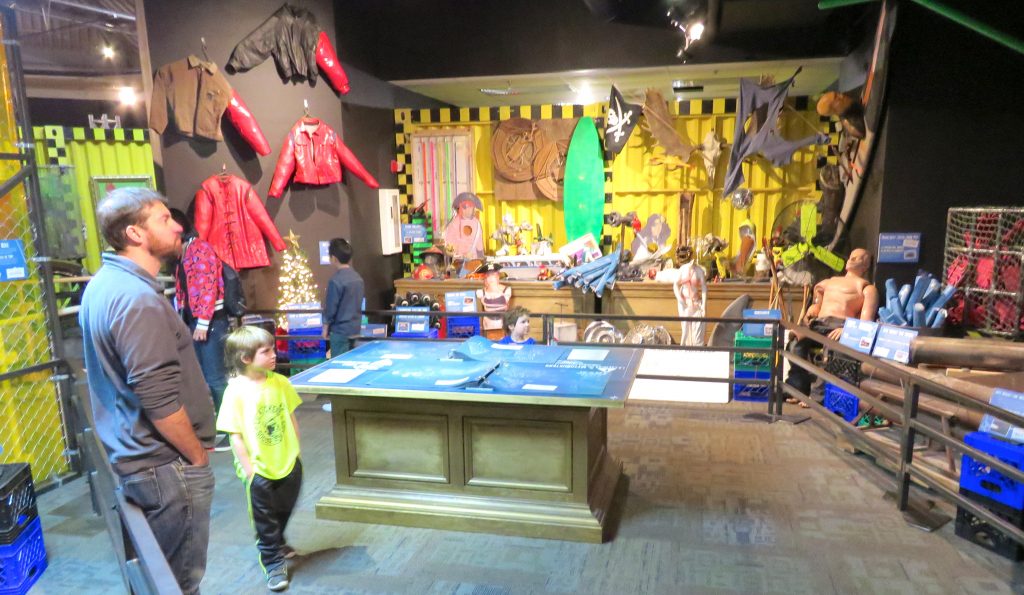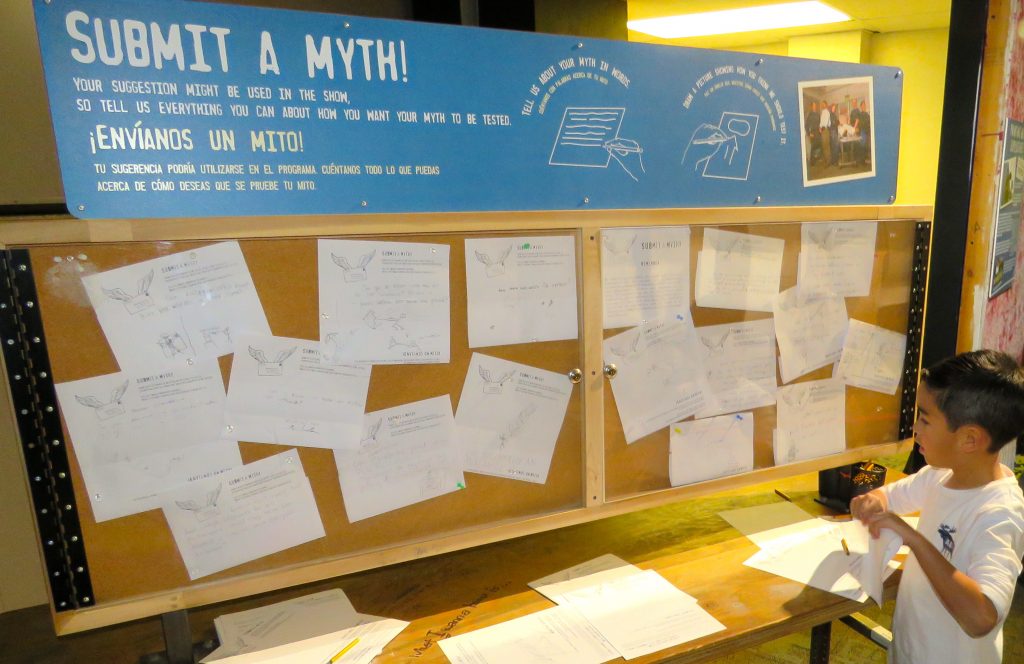 We also visited the new Taping Shape 2.0 exhibit and the permanent exhibitions at the Fleet, I'll write a separate post about that experience soon!
Have you been to the Fleet Science Center? Have you heard of the Mythbusters show? Which myth would you submit to the TV show?

Hugs,
Paola
PS: The Fleet also has a Dome Theater, click here to see us at Media/VIP Premiere of Island of Lemurs: Madagascar, we got to meet a real Lemur that night! The Island Of Lemurs film is currently showing, click her for more information.
*I received an invitation (complimentary media/blogger passes) from Fleet Science Center to visit this exhibition. All comments, opinions, and pictures are my own.