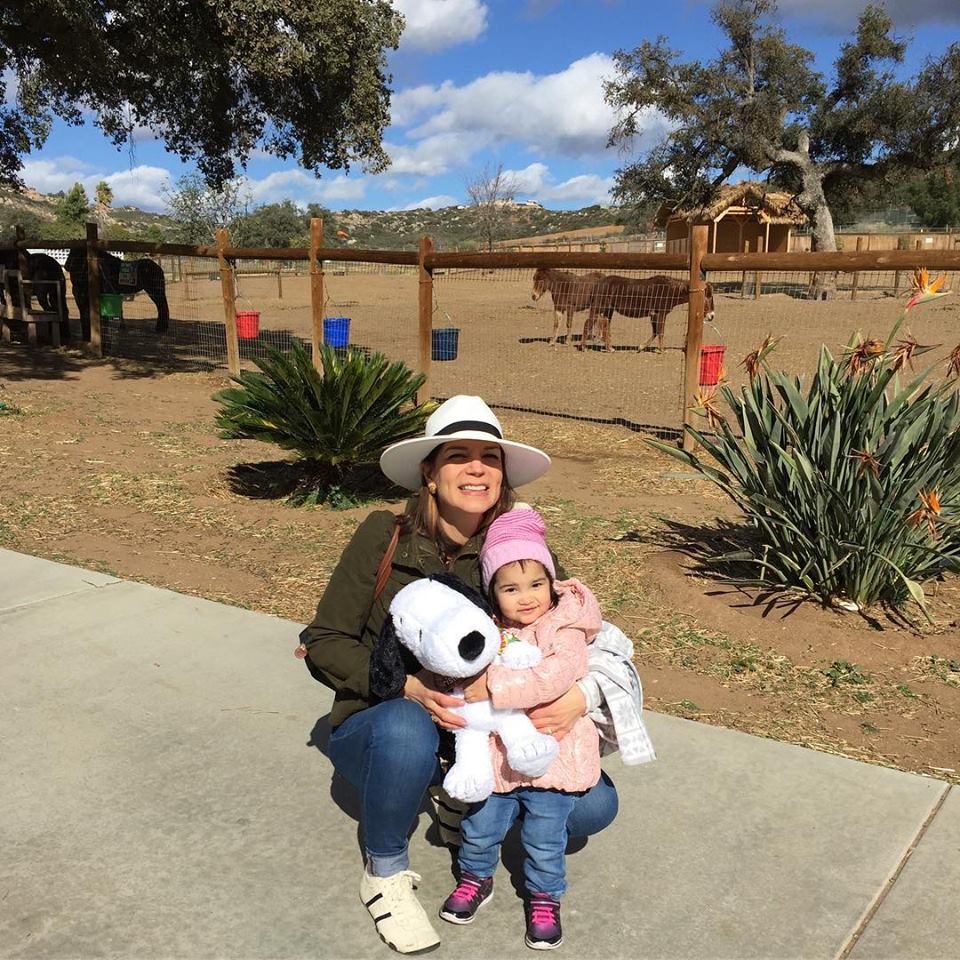 We are always seeking places to take Alessandra where she can learn and have fun at the same time. Locations where the entire family will have a good time! Recently, we have been reading more books about animals to her and she has learned to identify many of them. She also likes to make the animal sounds. At her age, she sounds adorable making cow and lamb sounds! We started taking her to the zoo when she was only a few months old and also took her to a zoo in a forest in Germany (see post and video here) around the time she turned one. She loved it!
I had heard of the Children's Nature Retreat in Alpine a few months ago and started to follow them on Instagram. It was one of the local parks I wanted to visit as a family. The Retreat opened in February of last year. Last week, I received a media invitation to join them in the Celebration of their First Anniversary. The Celebration was held earlier this week, on President's Day, which was perfect for us because my husband was off from work that day so we were able to visit the Retreat as a family! The Celebration included games for children, prizes, cake, and attendees could stay and visit the park. After the games and savoring a slice of cake, we went on to explore the park and feed some of the animals. Alessandra was loving it and so were we! She ran, talked to the animals, and we tried to teach her about the animals we were encountering as we explored the Retreat.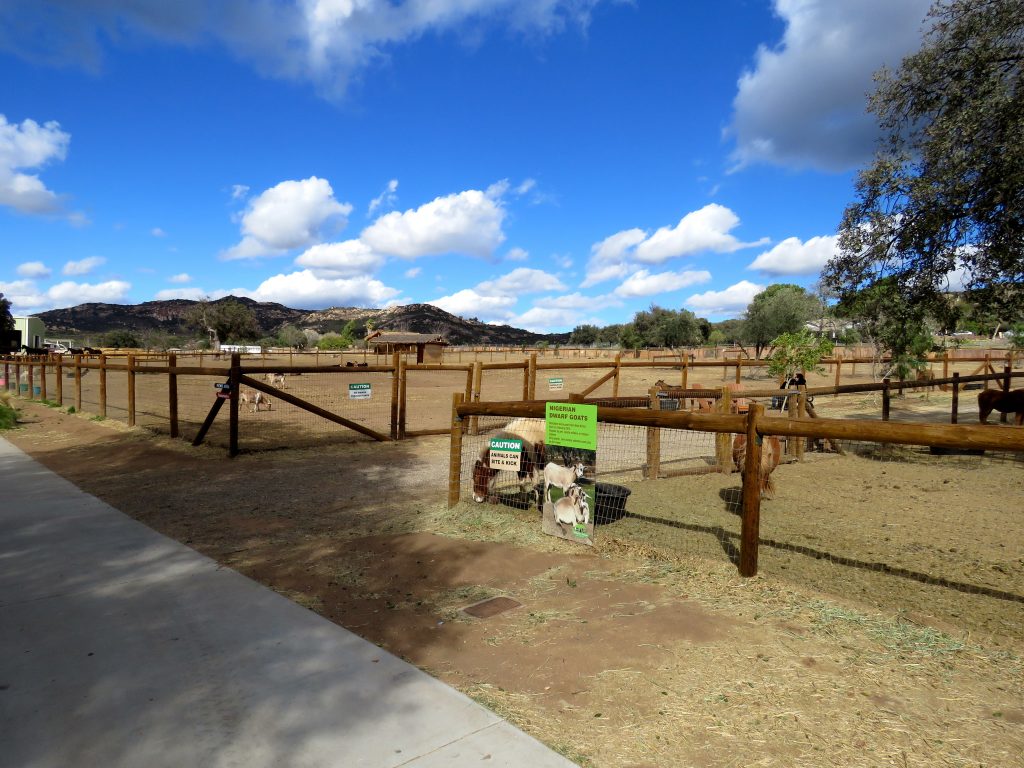 The park is located in Alpine, it's a ranch-style retreat, with twenty acres in terrain. It is a safe-haven for more than one hundred and twenty domesticated livestock and exotic animals from around the world. It was nice to see the large areas available for the animals to roam around in and run, or relax. Even though the center is located just outside of San Diego (about a thirty minute drive from San Diego), we definitely felt like we were at a ranch, with lots of open space, natural plants and trees all around us, and mountains in the view.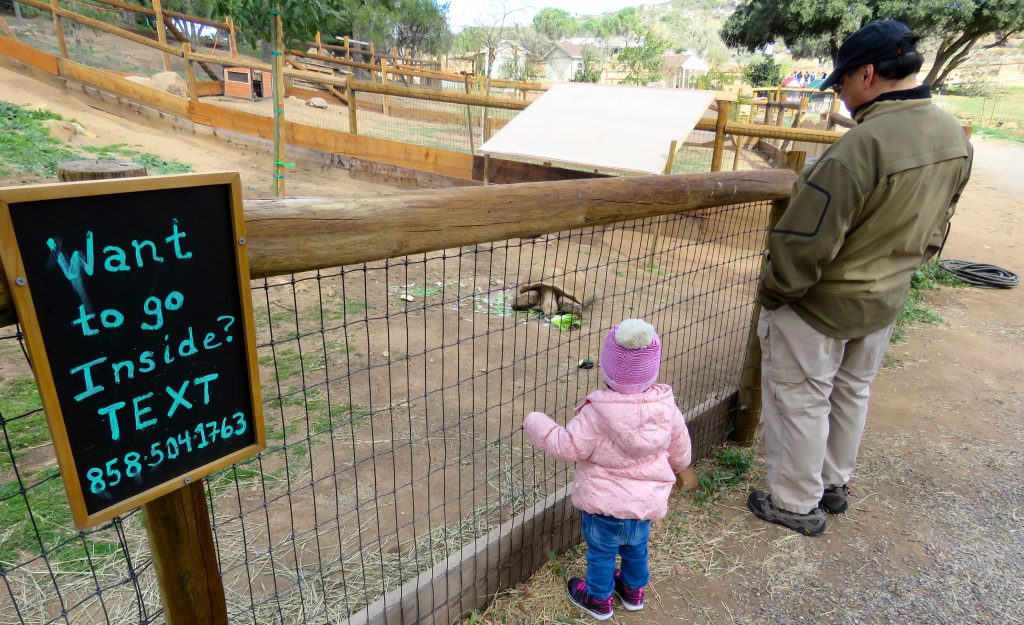 After seeing all the animals, we headed back to the barnyard to thank Founder and Executive Director, Agnes Barrelet, and their Development Director, Eileen Floyd, for having us at their First Anniversary Celebration.  They were both wonderful hosts and made the event fun for the families! Even though Alessandra participated in the games, she was the youngest child competing, so she didn't win any of the games. When Eileen realized Alessandra did not have a prize, she kindly went inside the barn and got her one. She gifted Alessandra her first Snoopy! It was a nice gesture on their part! We said our goodbyes and headed back to the parking lot.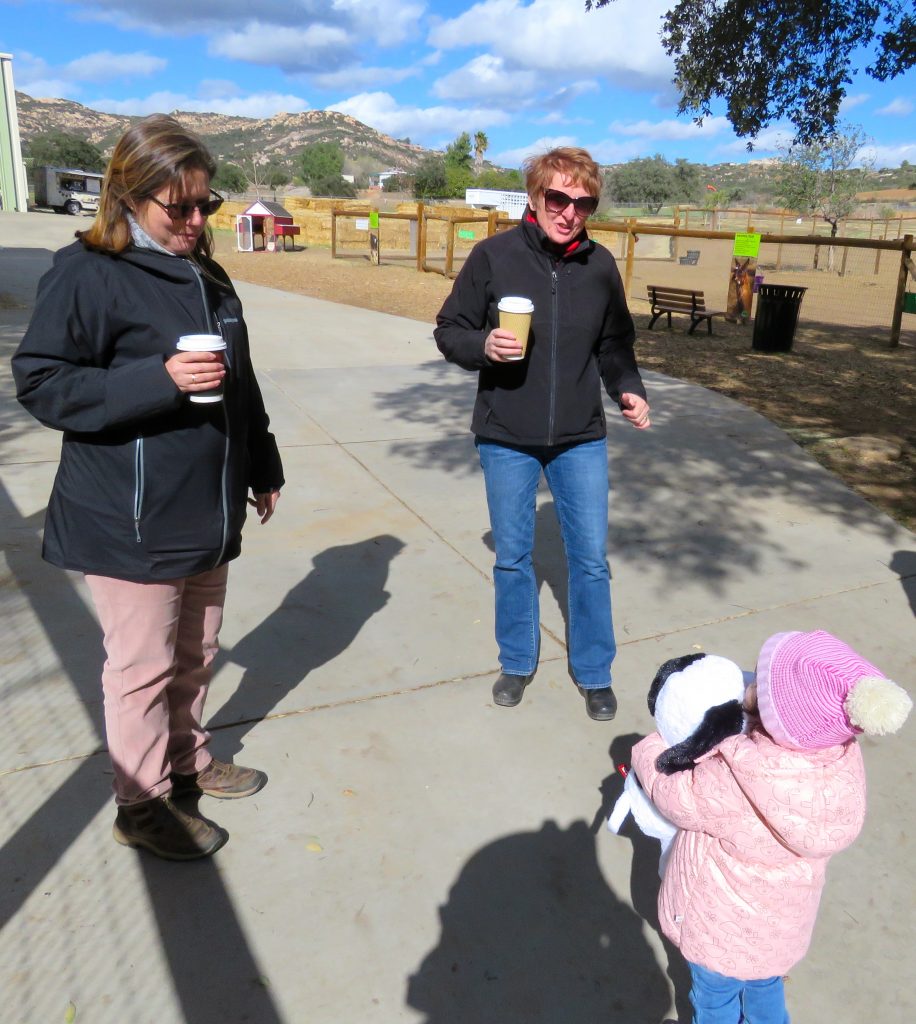 There are several things I liked about the Retreat. It was nice to see that Alessandra could run around and play, she was full of joy and laughter! I knew most of the terrain was dirt, so I purposely put dark tennis shoes on her, which ended up being perfect because she was able to play comfortably! She was also able to see and feed many of the animals which she is currently learning about, such as goats, lambs, cows, horses, and chickens, among others. She is still little, so we made sure to hold her hand and be careful when we helped her feed the goats (these are the only animals we allowed her to feed due to her young age). It was nice to see the animals living in large open areas in natural settings, while being together (or surrounded) by several other animals. I also liked that even though the Retreat is twenty acres, the way the walking paths and animal encounter areas are located, it is not overwhelming or too far of a walk. We were at the Retreat for about three hours, including the time spent on games and enjoying the cake. In that time, we were able to play in the maze designed from hay stacks, visit all of the animals, and listen in on one of the educational presentations at one of the sections.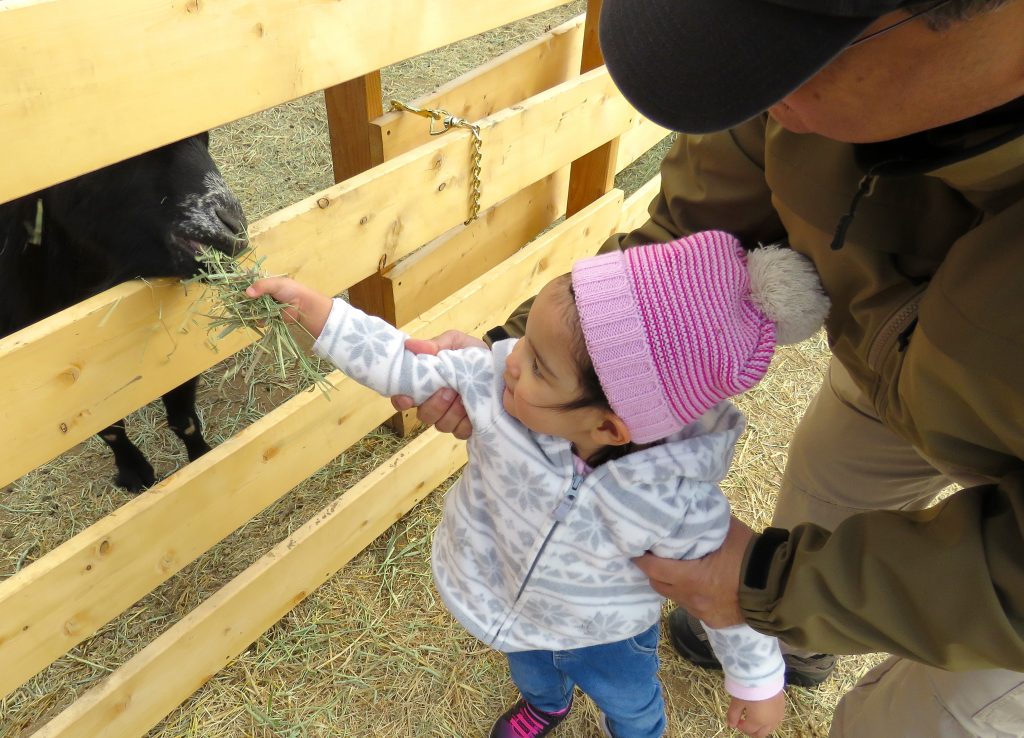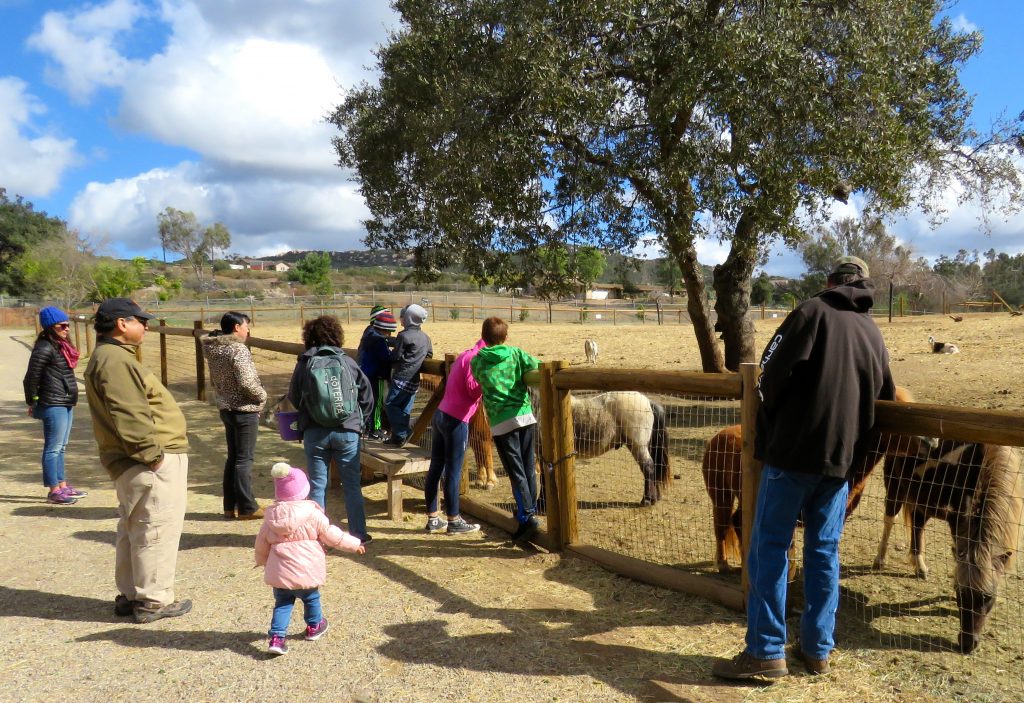 I look forward to returning to the Retreat and perhaps inviting my nephews to join u next time! They'll likely enjoy it as much as Alessandra and we did. It is a fun park for the entire faily. It is small enough that I did not feel overwhelmed like I sometimes feel when we go to very large parks, but it is open and a ranch style which made me feel like we disconnected and spent the day in nature, breathing fresh air and taking it easy. The Children's Nature Retreat is a Foundation, a non-profit organization dedicated to enriching the lives of children and their families. In addition to the Retreat in Alpine, they also provide support to families and access to education to children in West Africa. The Retreat has single day passes and Annual Memberships, for prices and more information regarding the Children's Nature Retreat visit ChildrensNatureRetreat.org. They also have Special Programs and Tours, Field Trips for Students, options for Birthday Parties and Corporate Events, as well as a Wellness Center.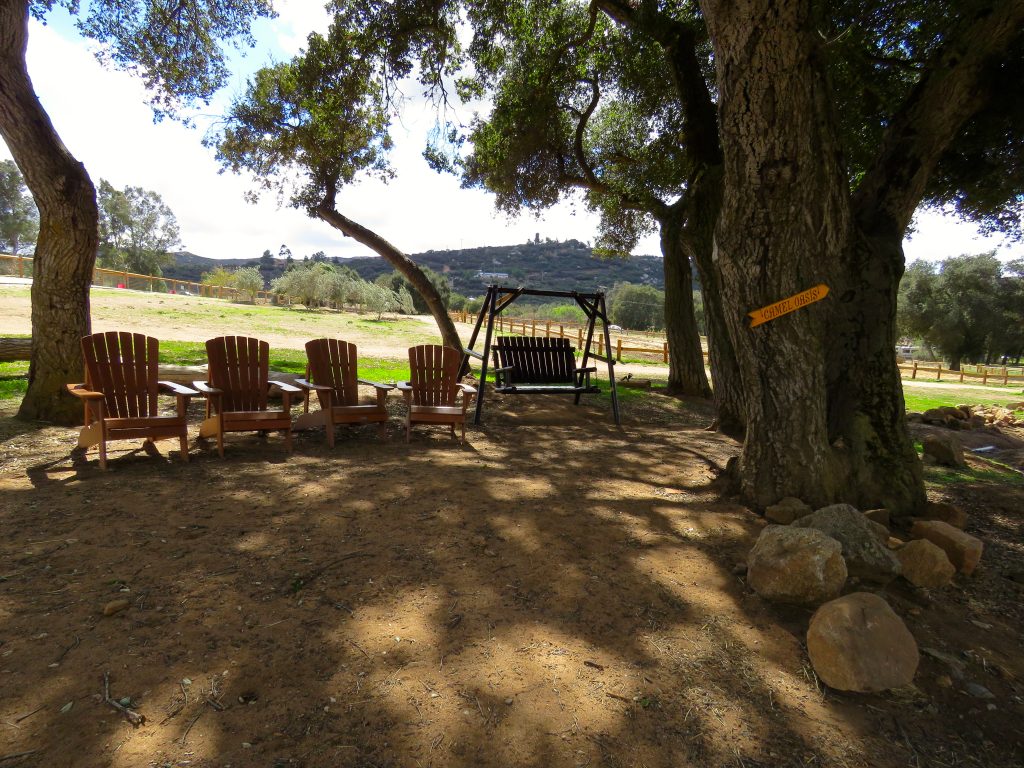 Have you been to the Children's Nature Retreat? Do you remember your visit interaction with animals at a zoo or a ranch similar to this one?

Hugs,
Paola
*I received an invitation to visit the Children's Nature Retreat complimentary (two adult admissions) as media/blogger. All comments, opinions, and photographs are my own.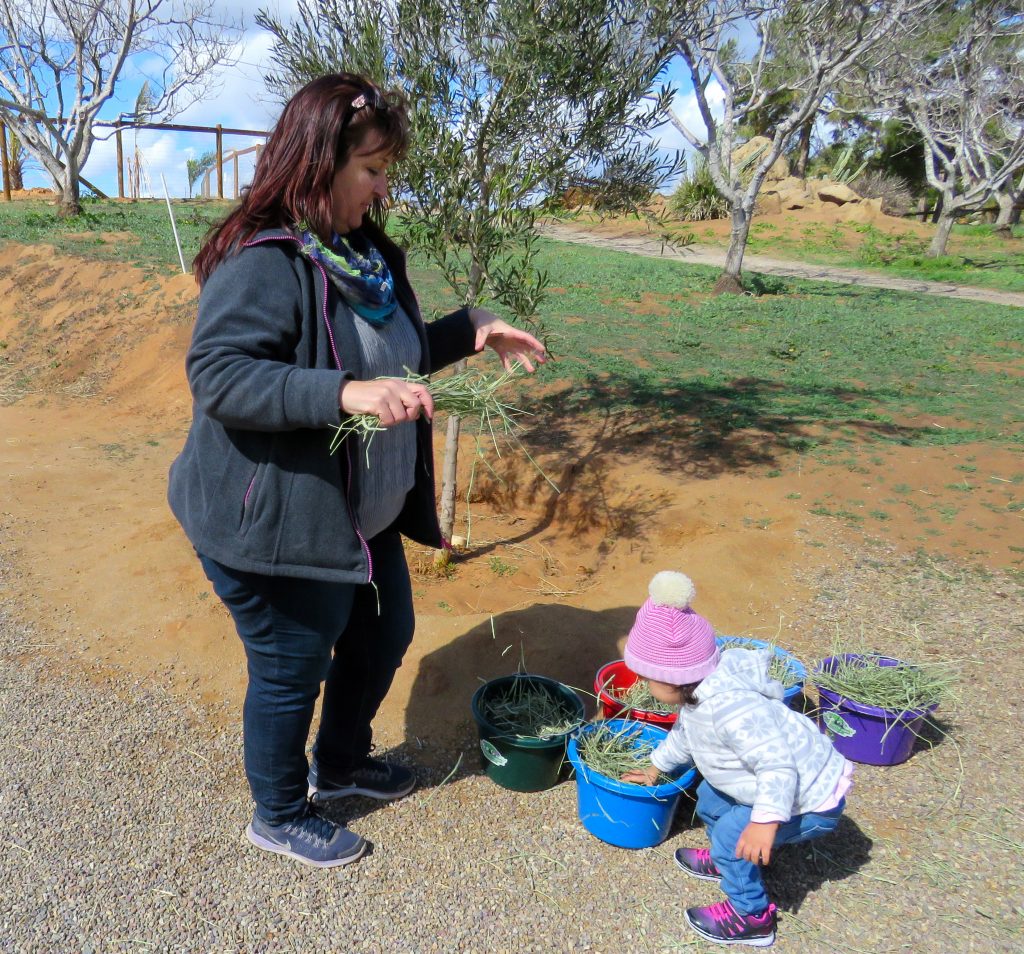 Before we headed in, we received a bucket of hay to feed the animals.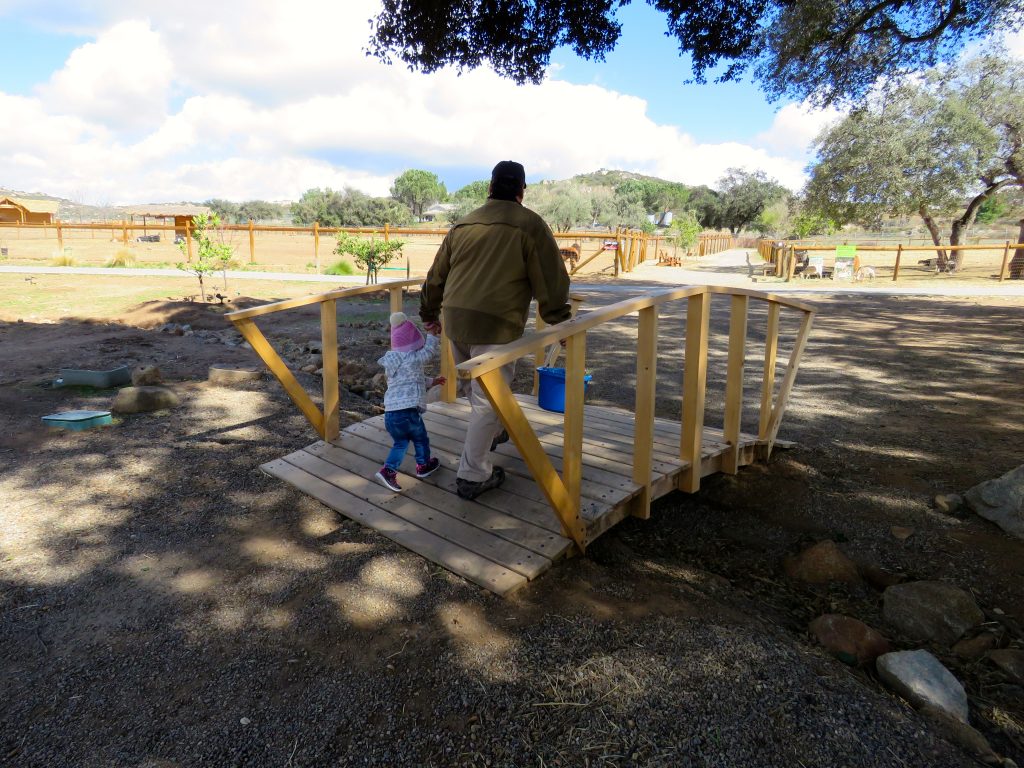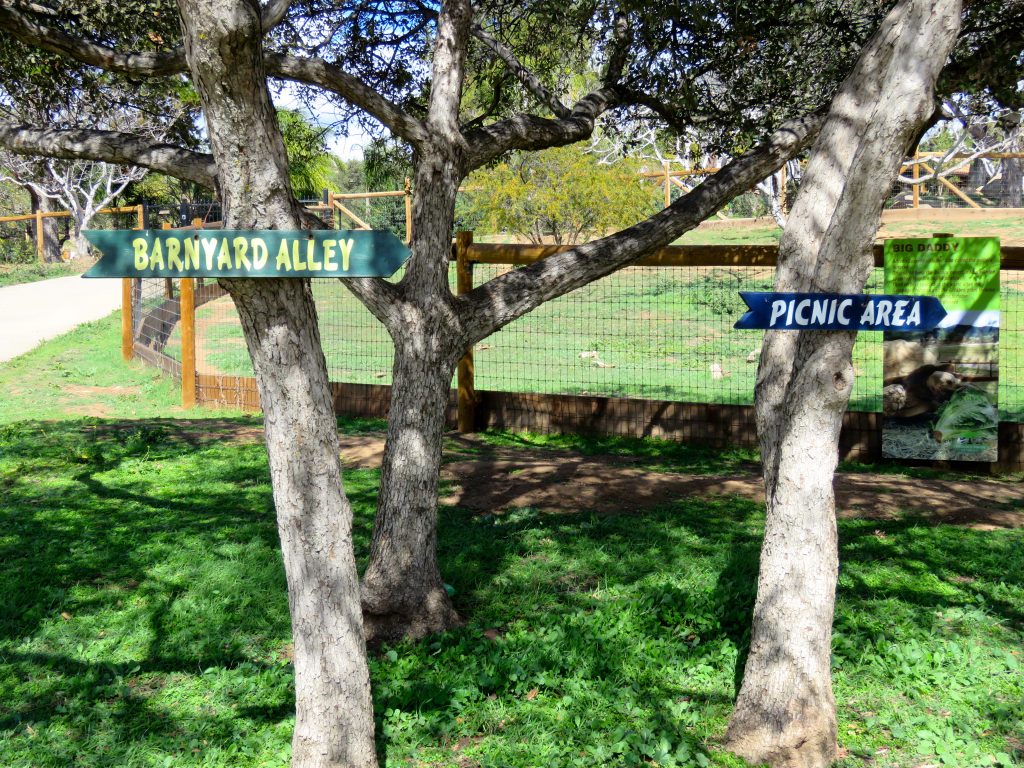 We headed straight to the barnyard where the games were going to be held.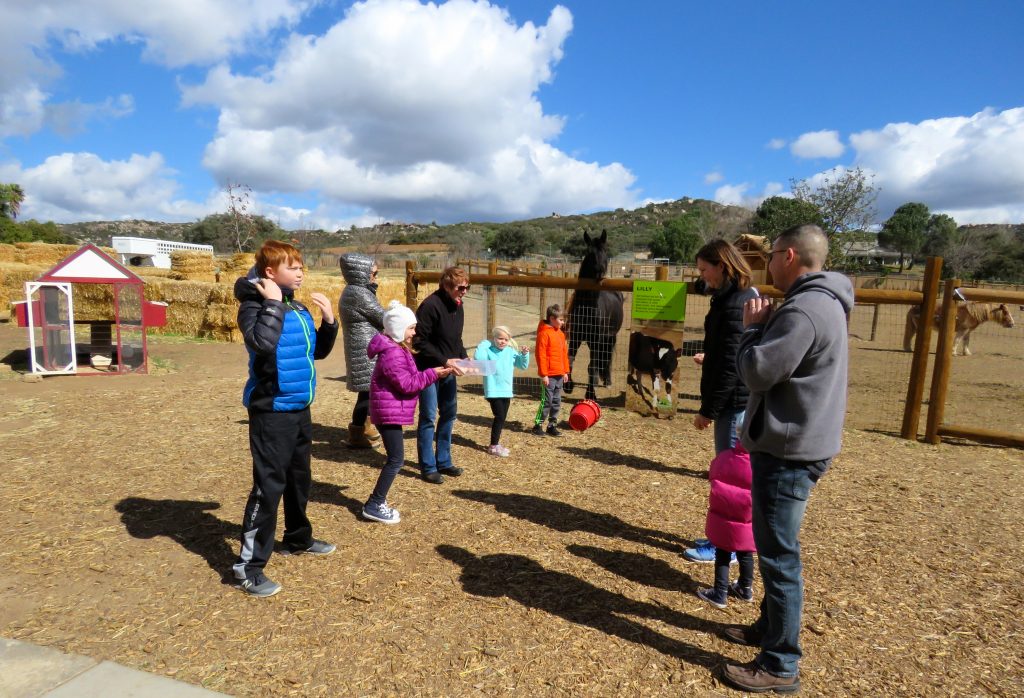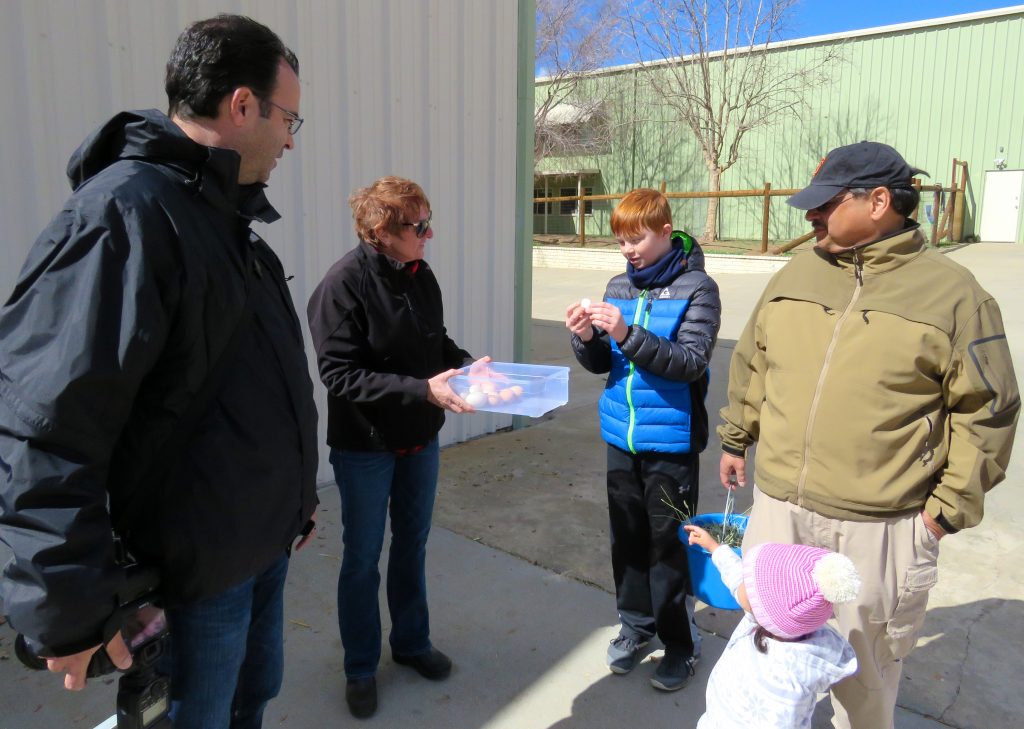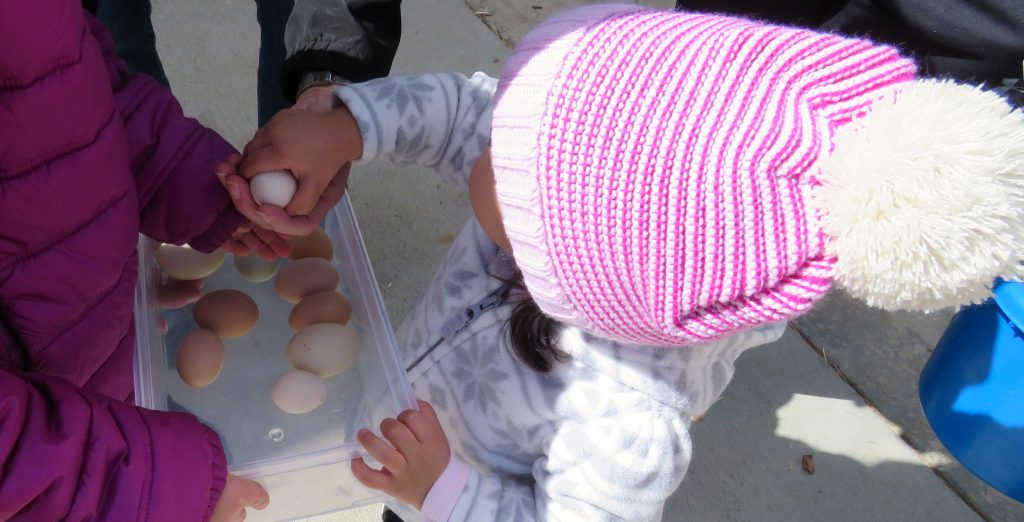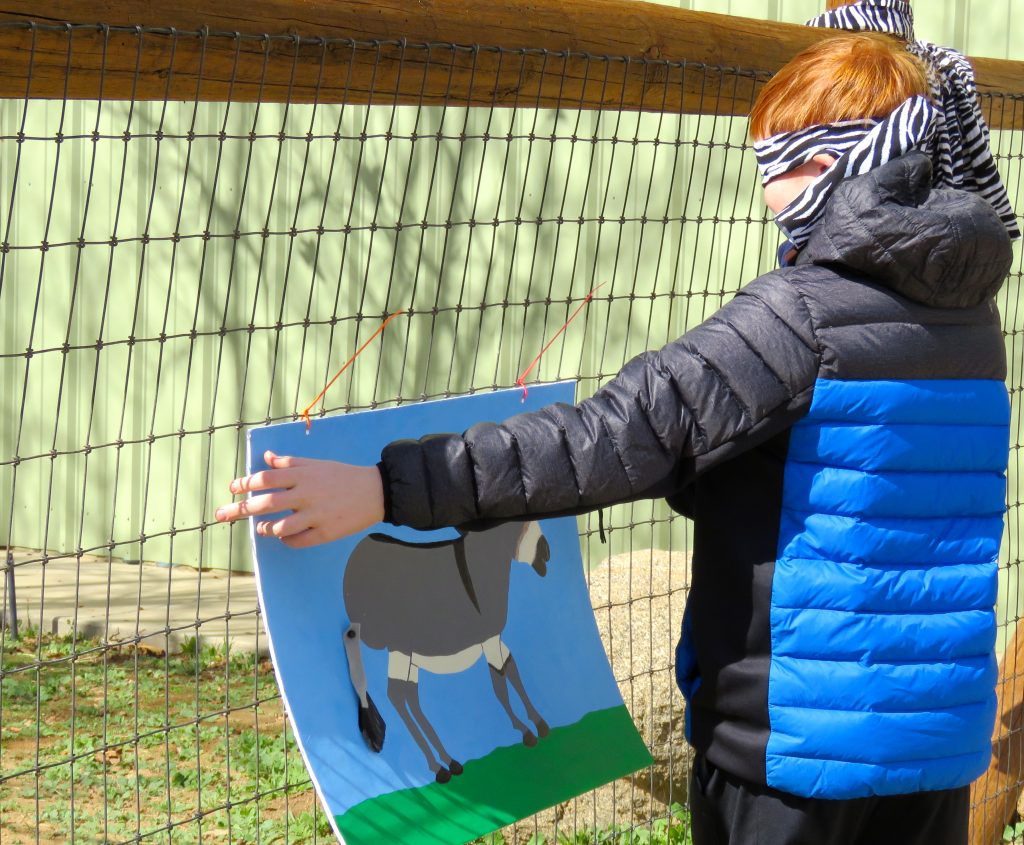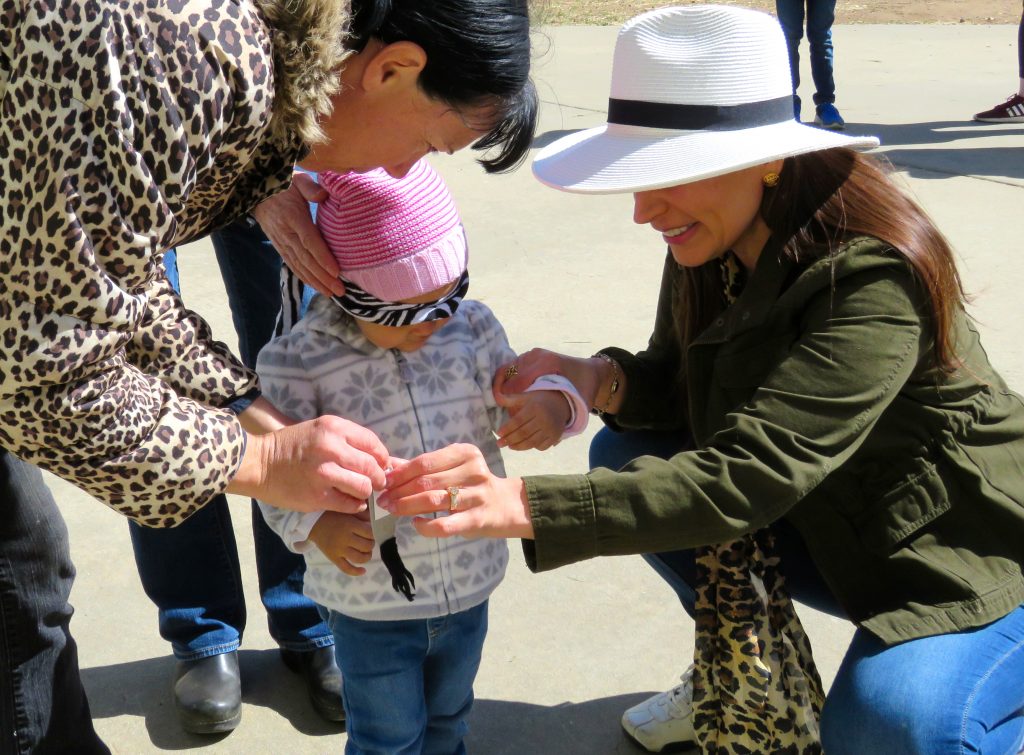 Alessandra was excited to play pin the tail on the donkey, This was her first time and she waited patiently in line behind the other children until it was her turn. I helped her because she was blindfolded and the pin was sharp.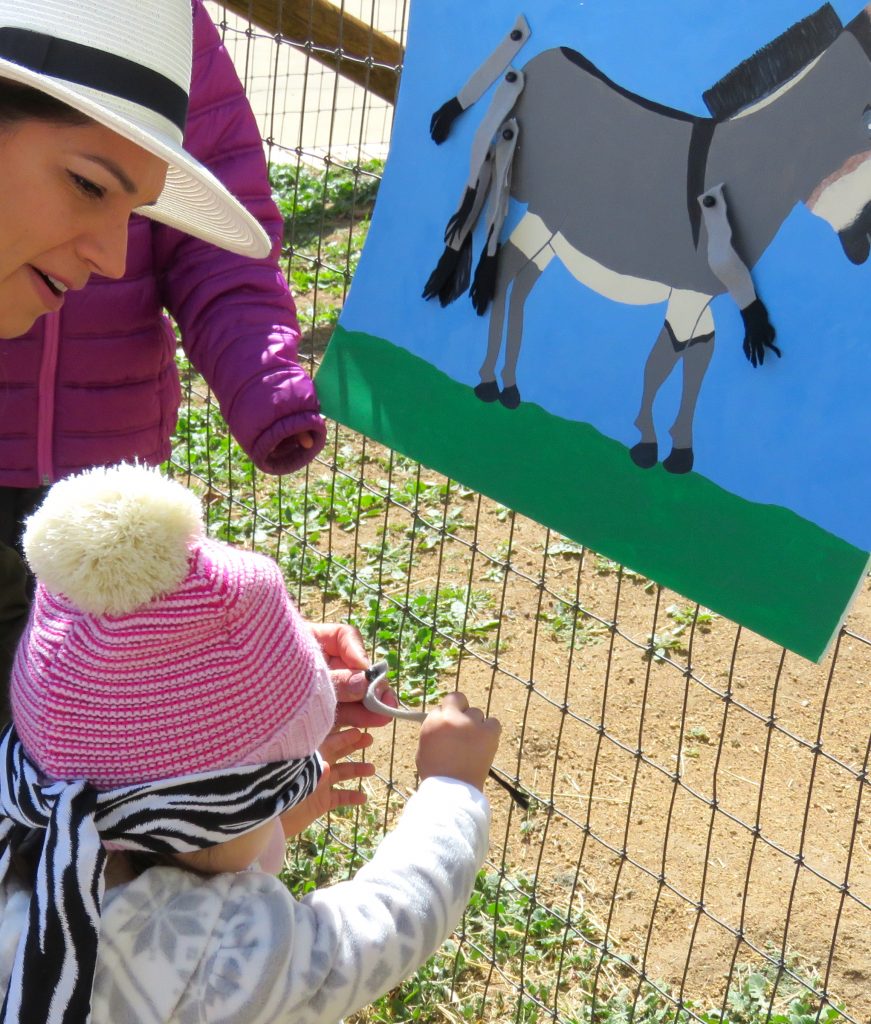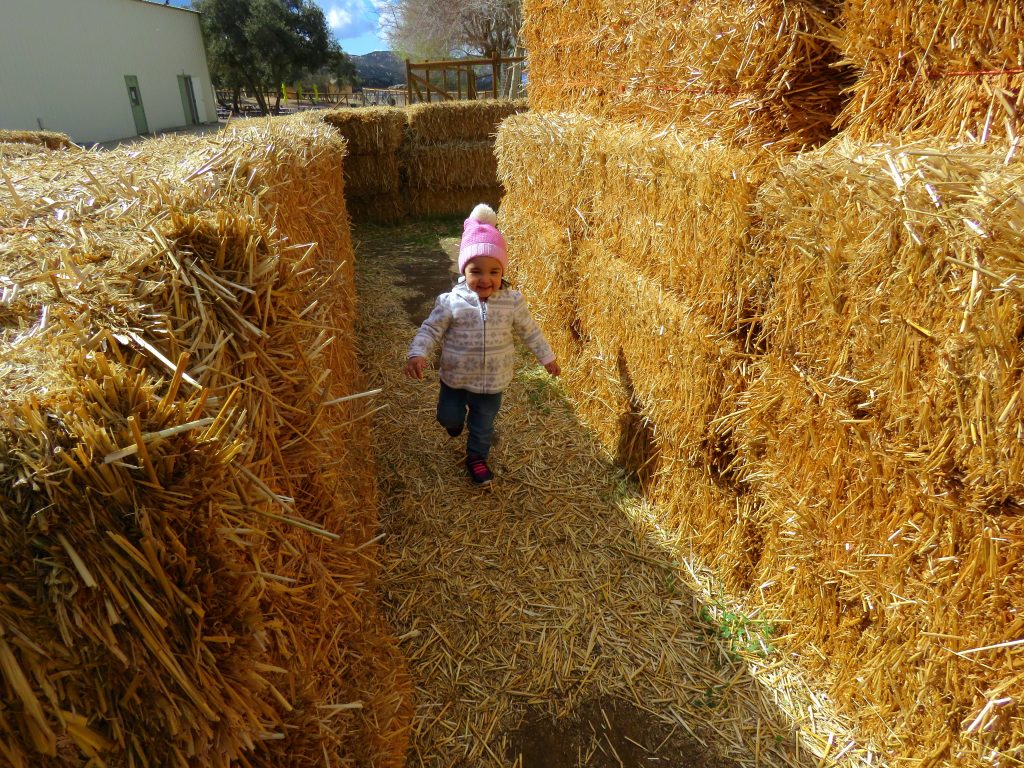 Running around, follow her dad, in the maze made of hay stacks.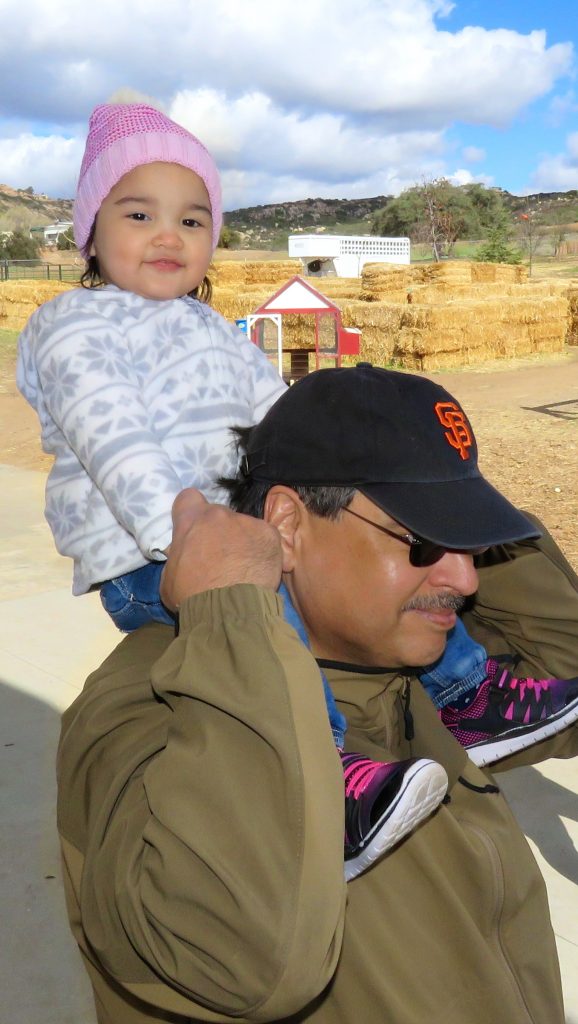 Cake time!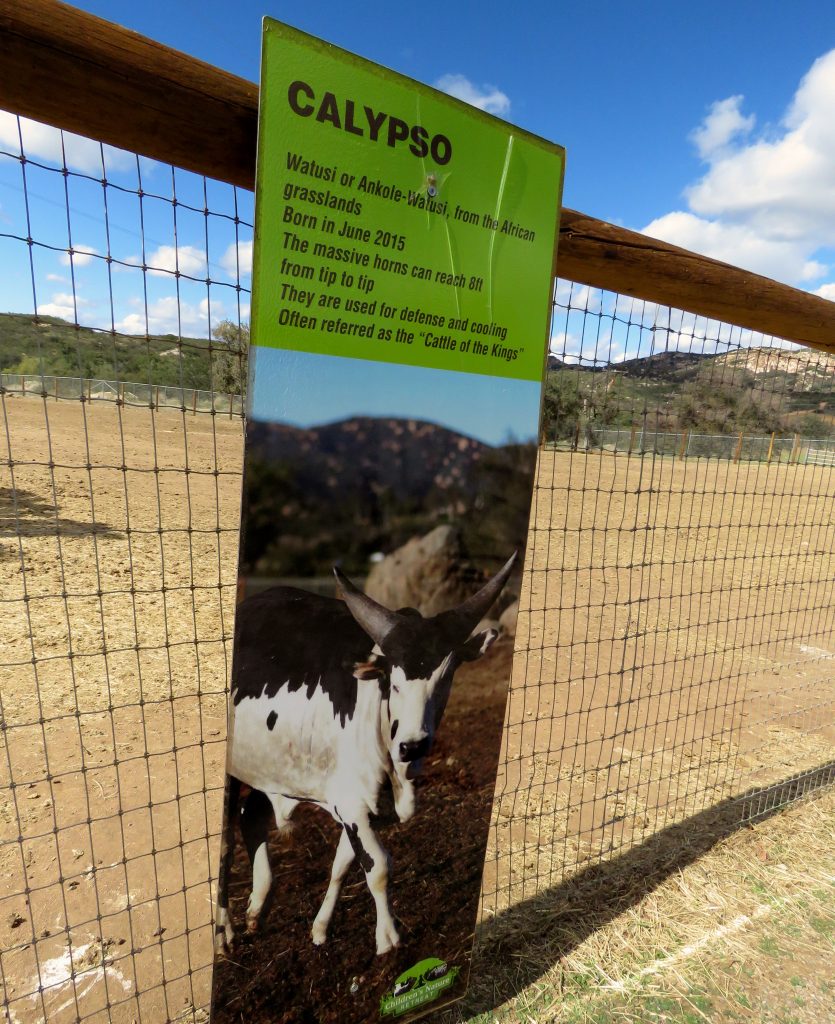 After enjoying a slice of cake, we went to explore the Retreat.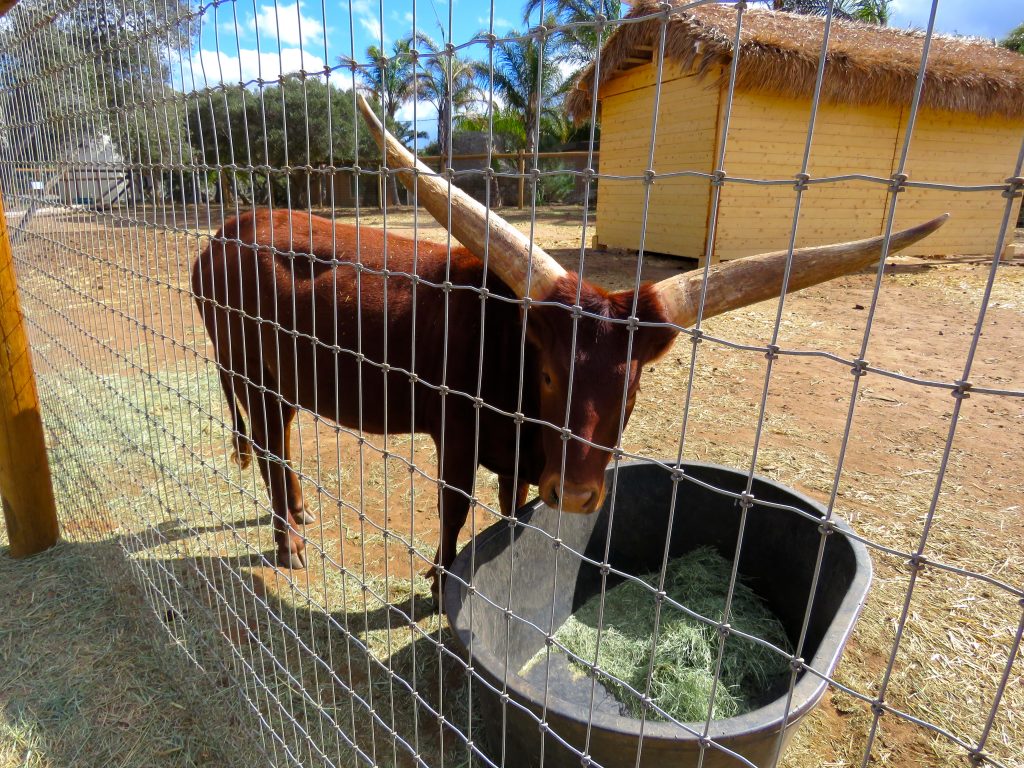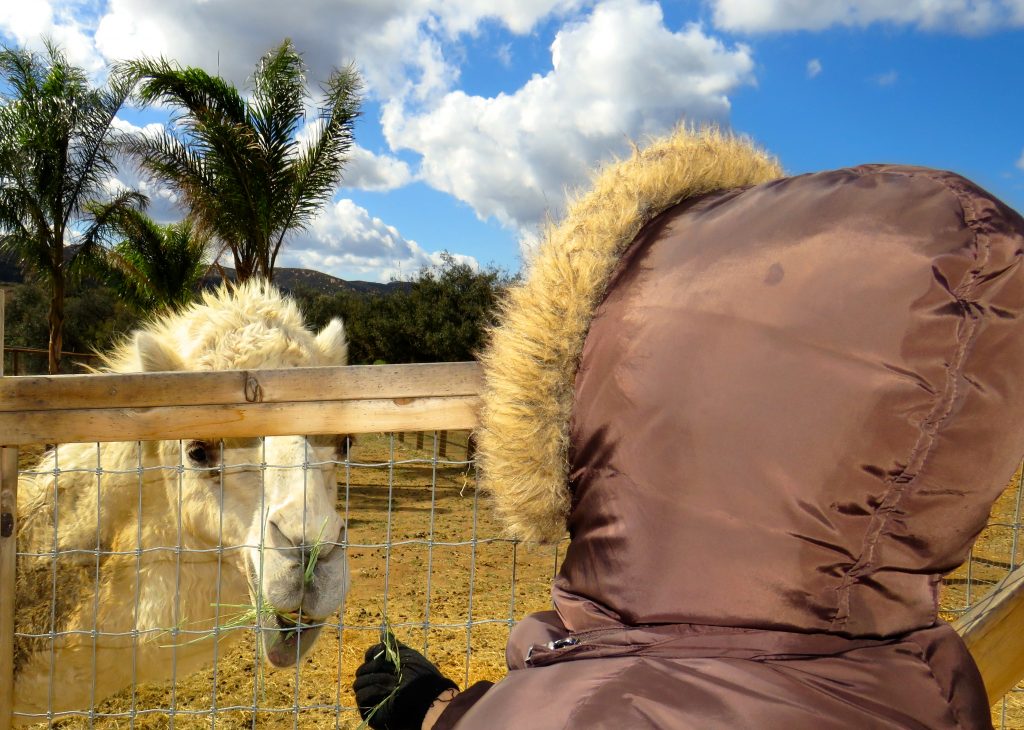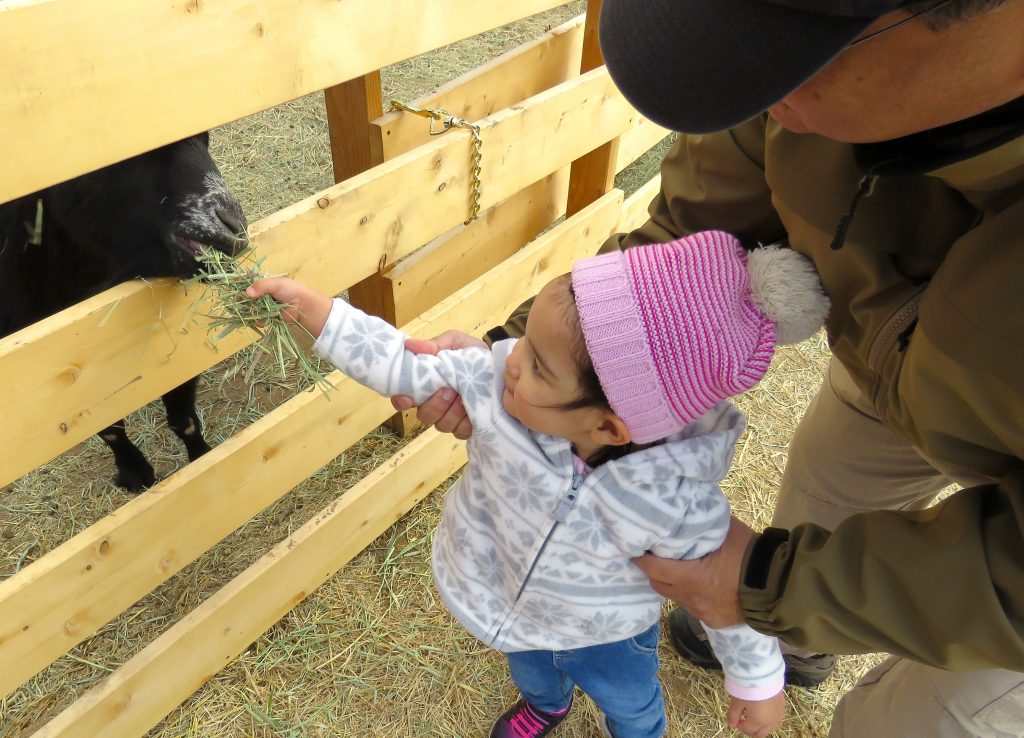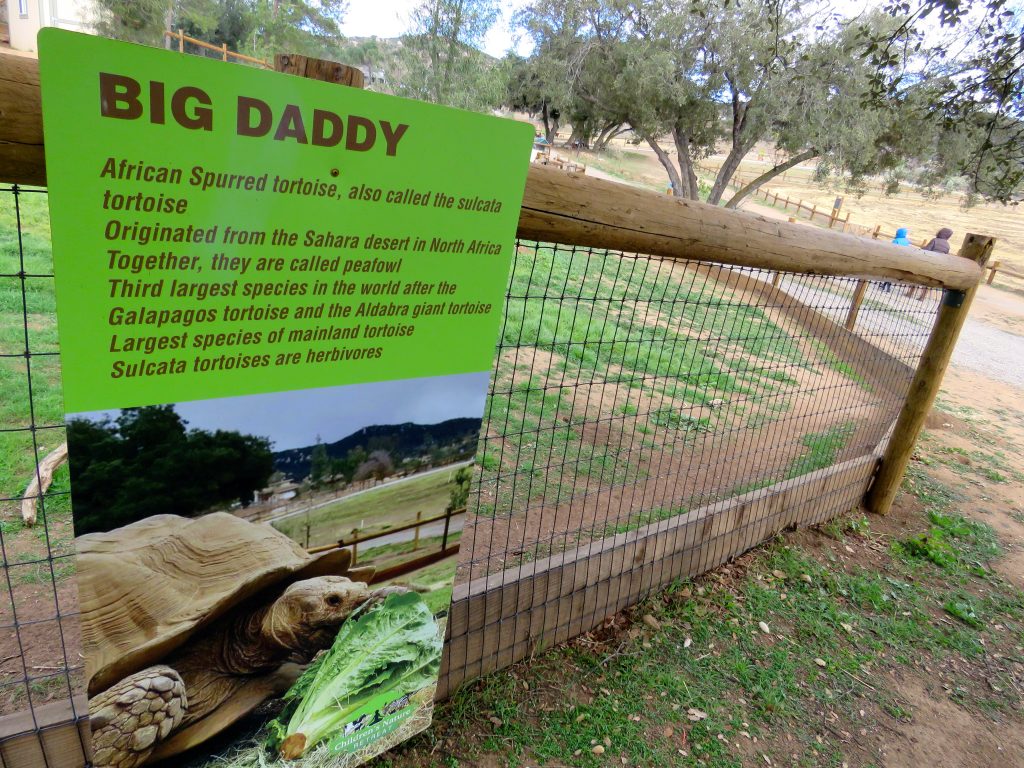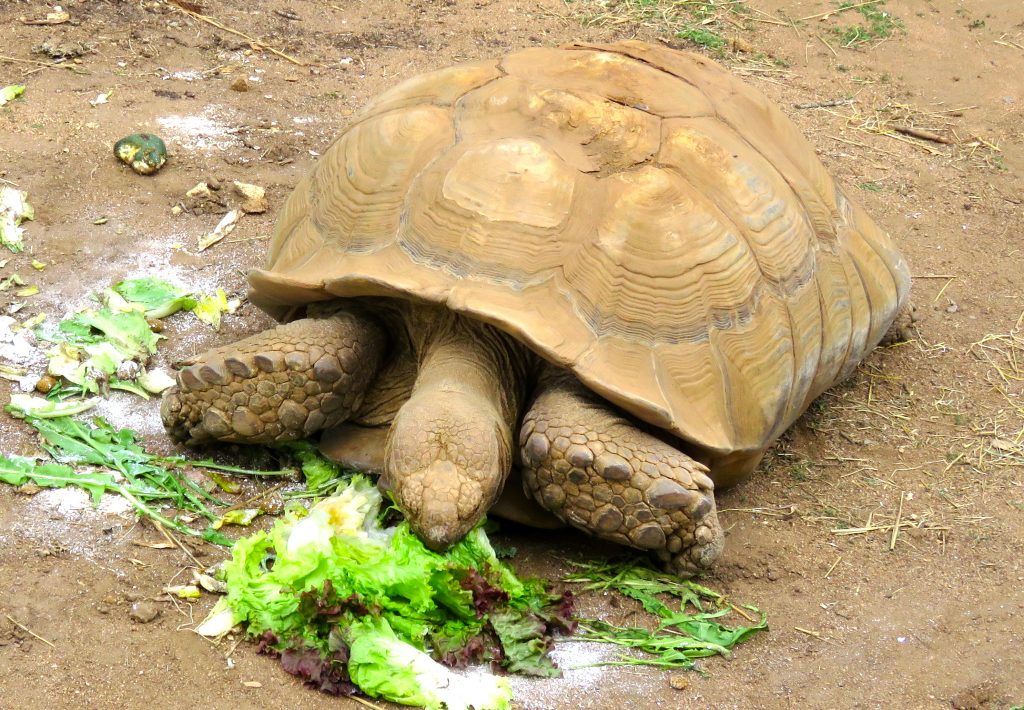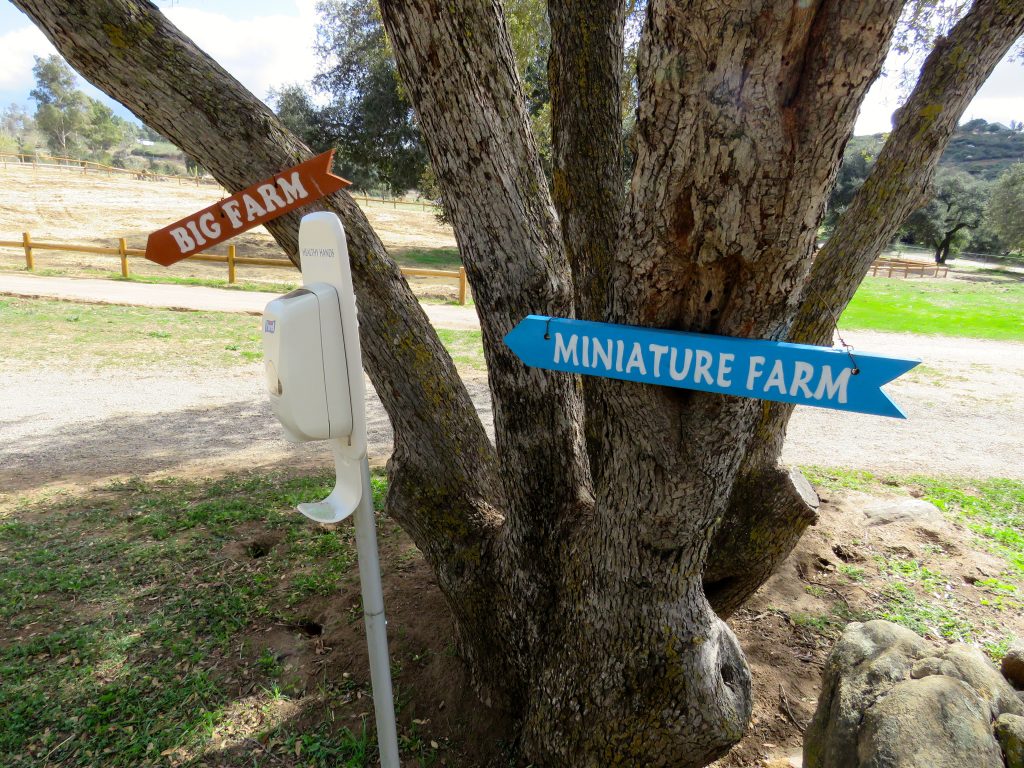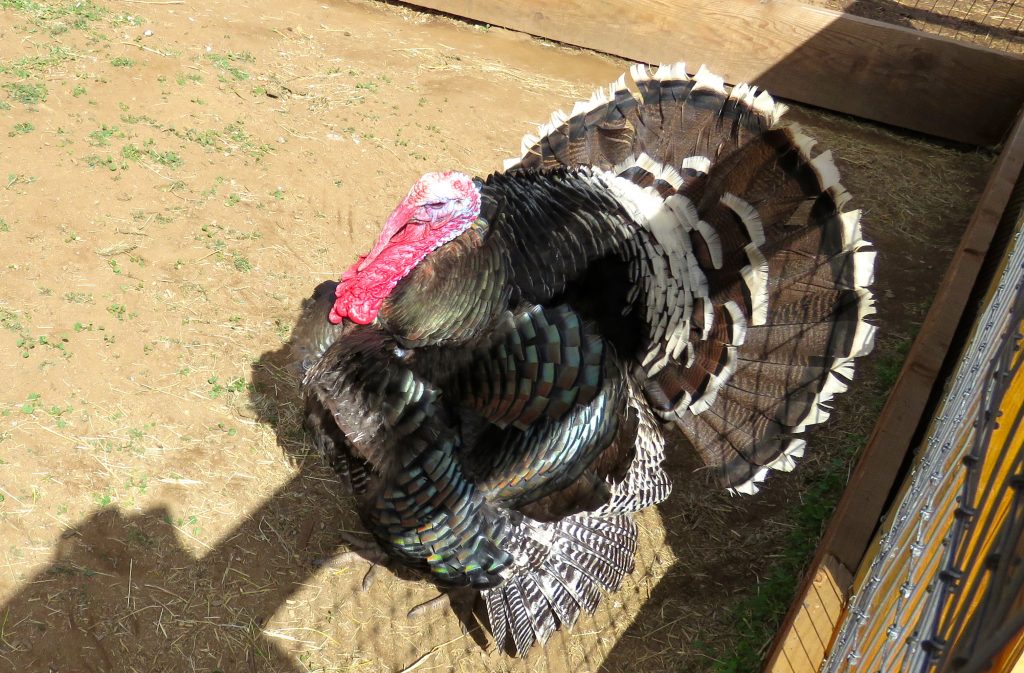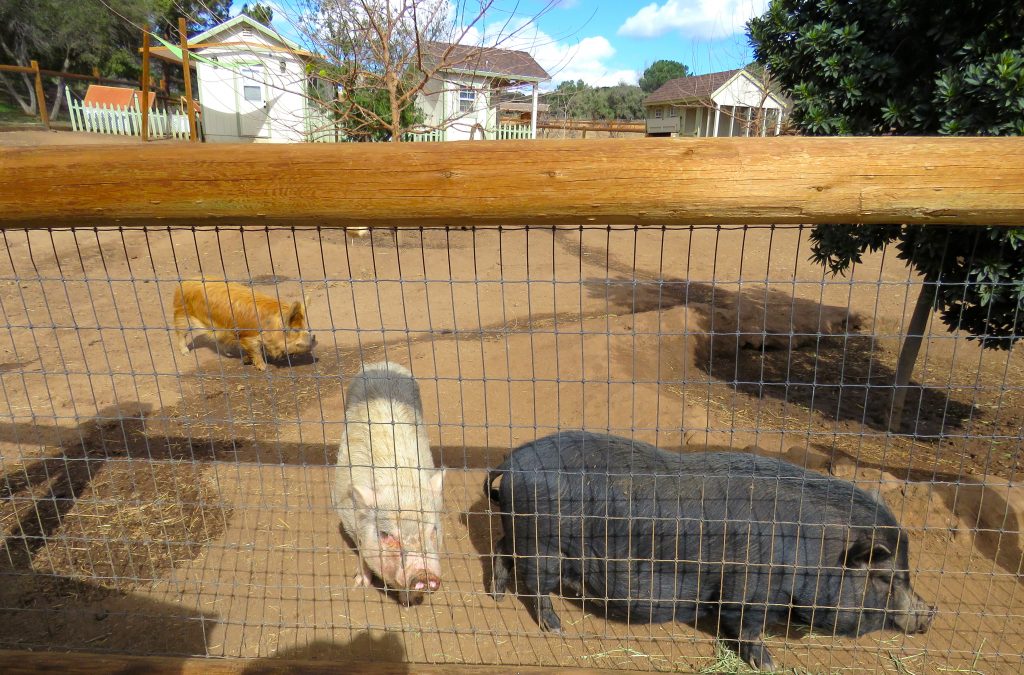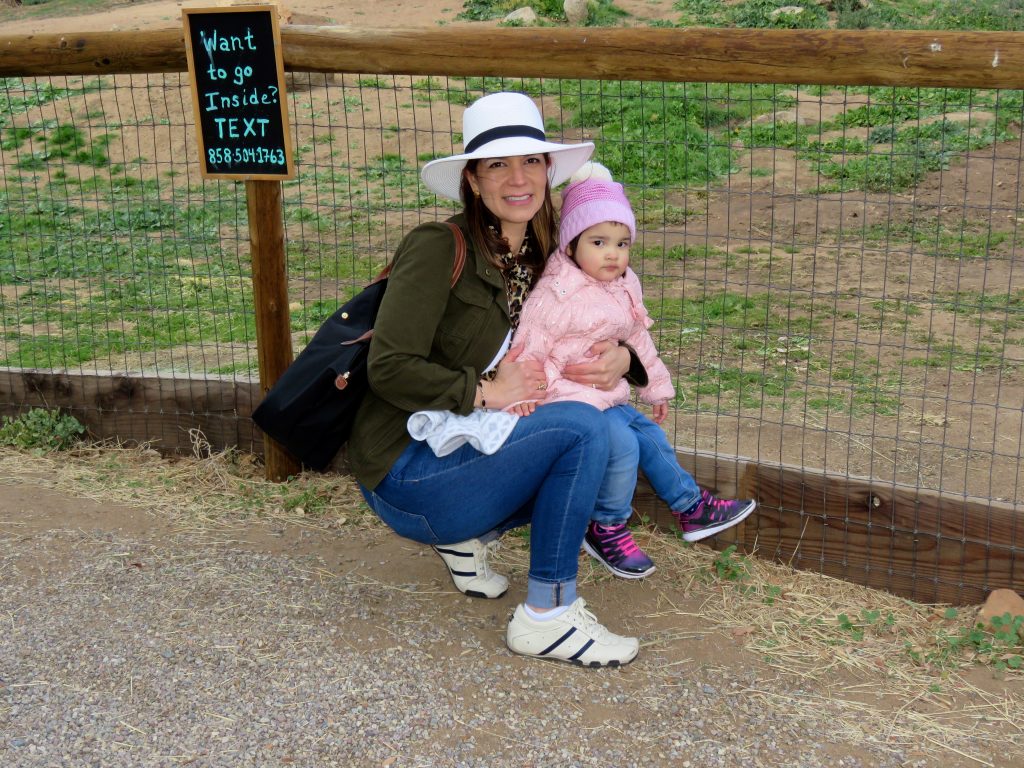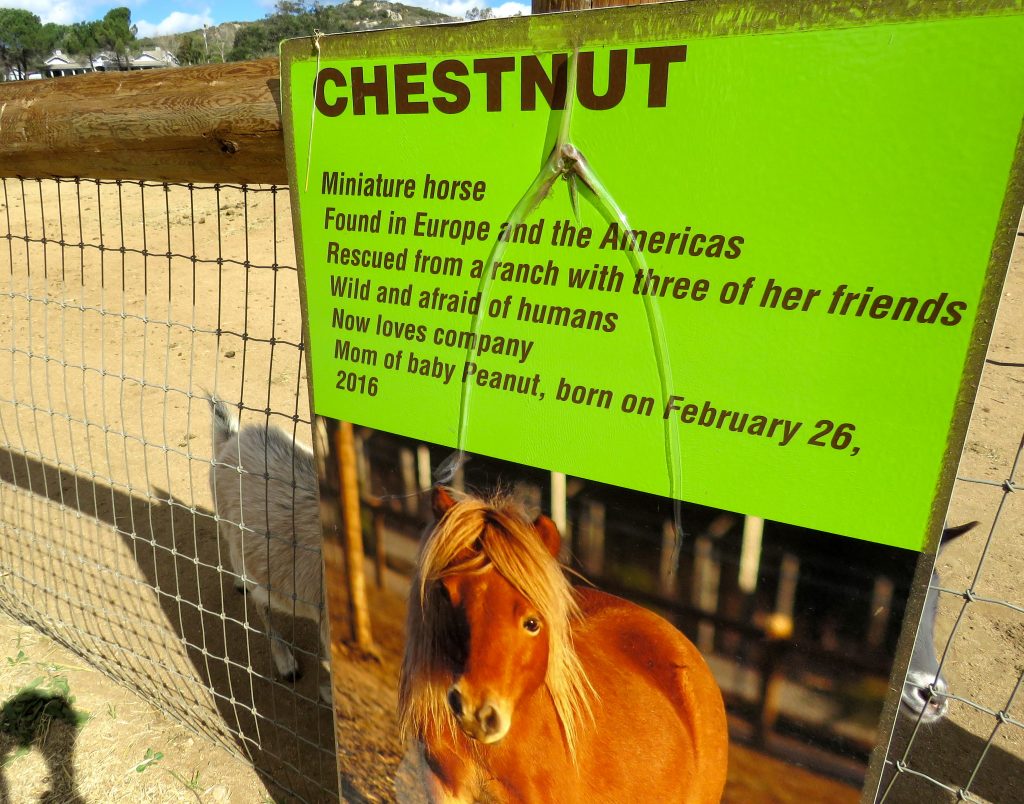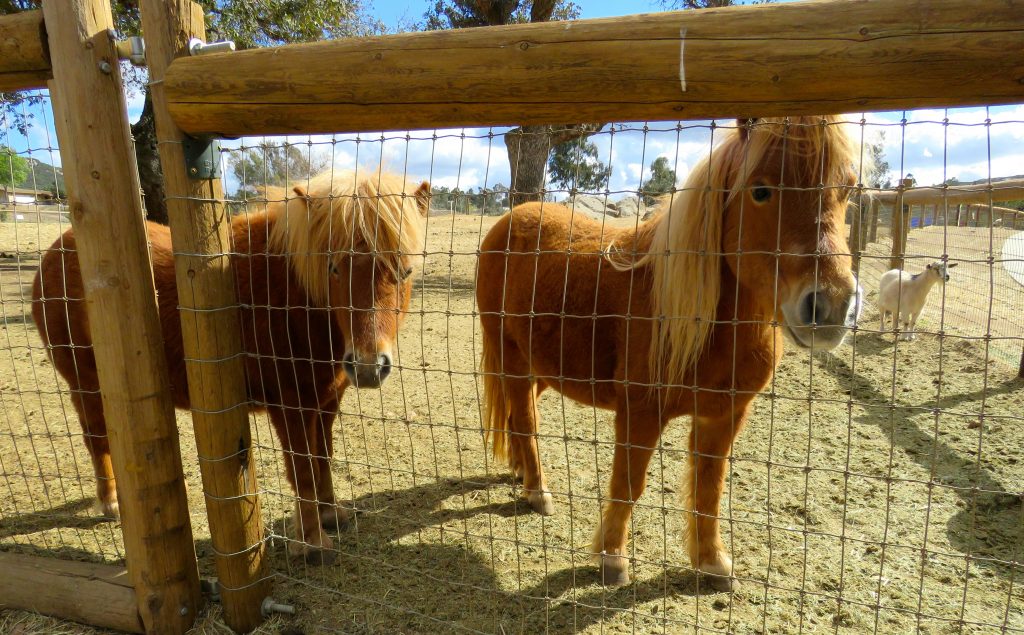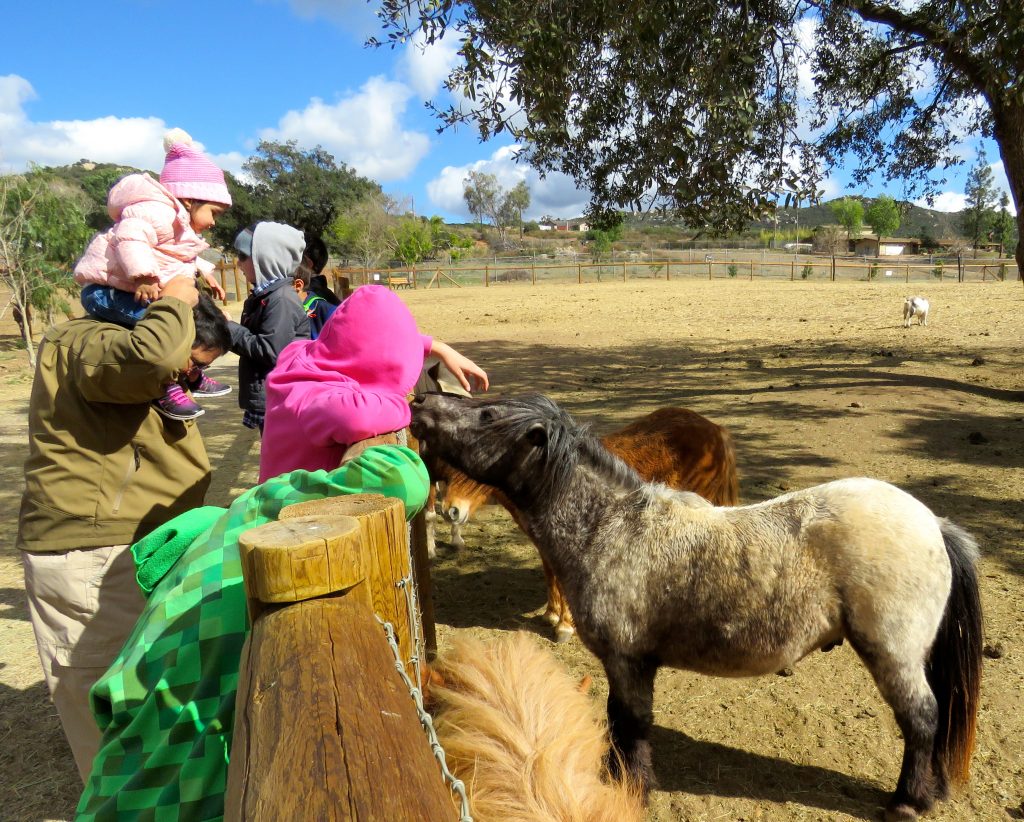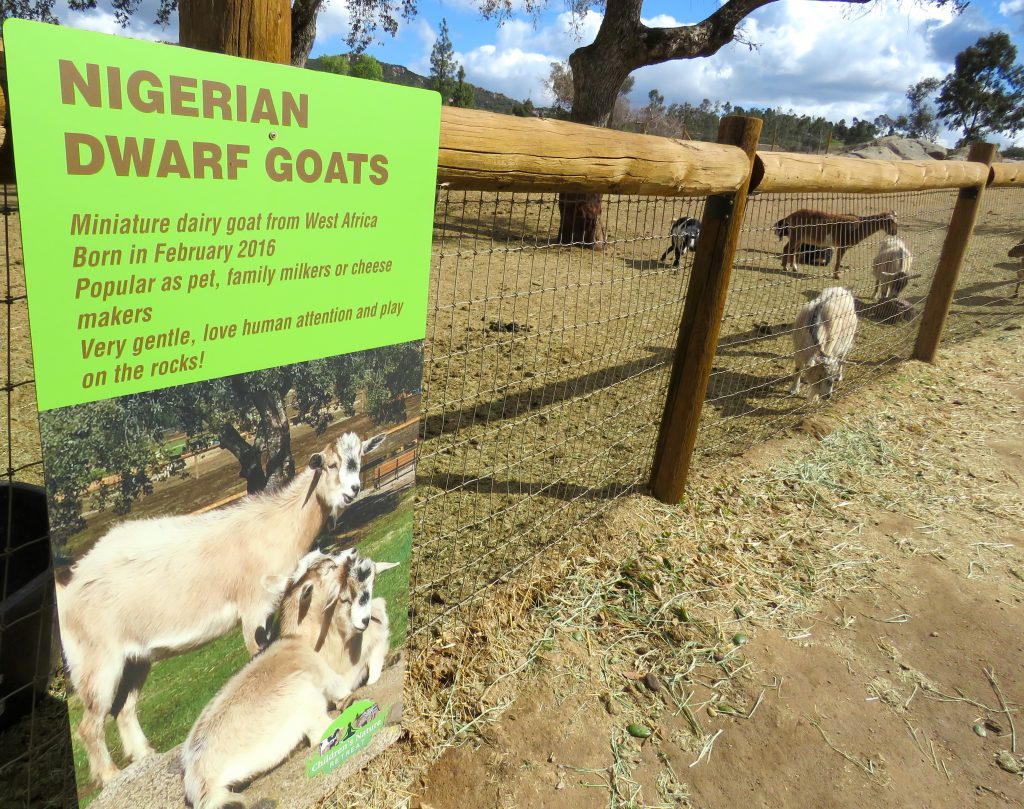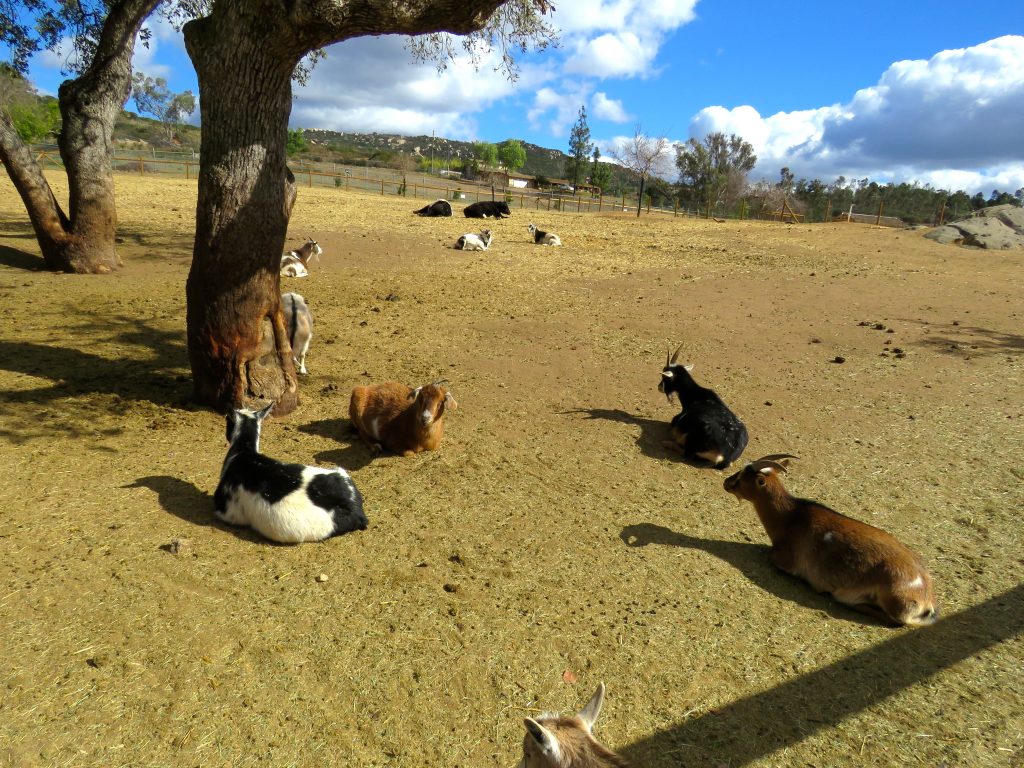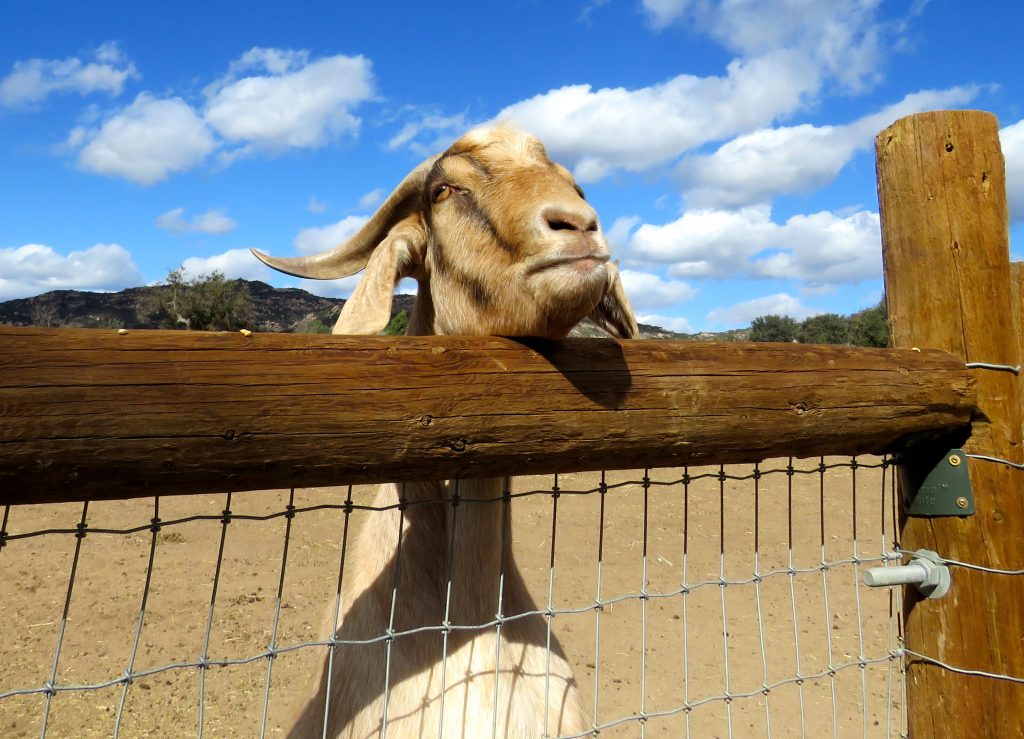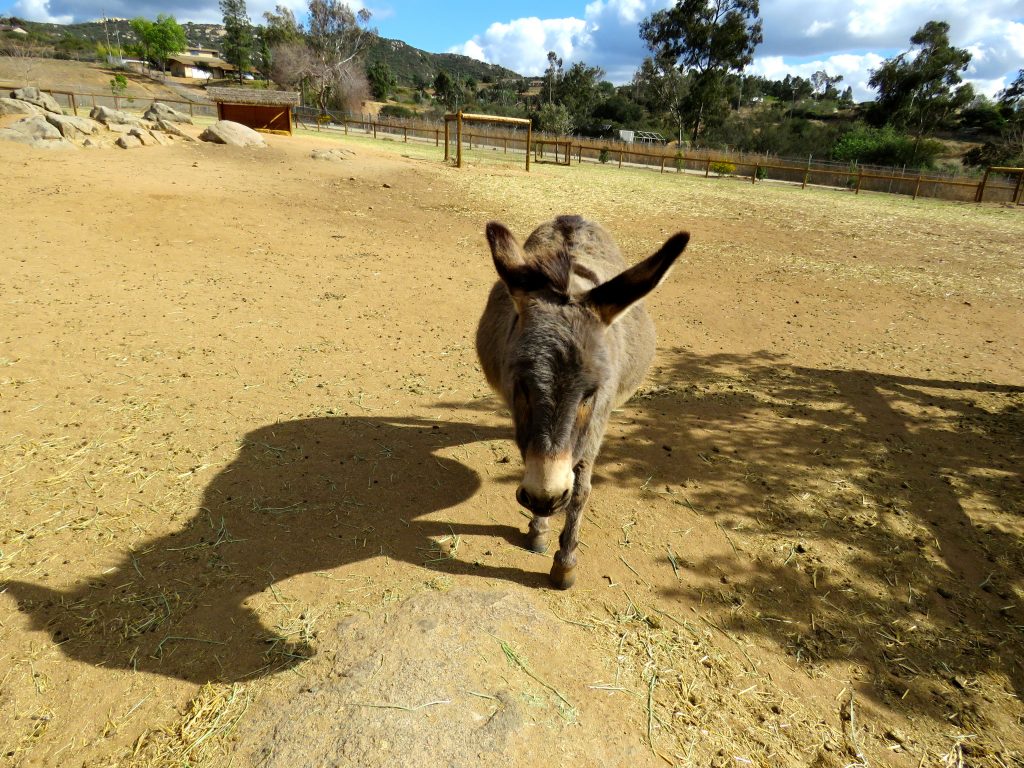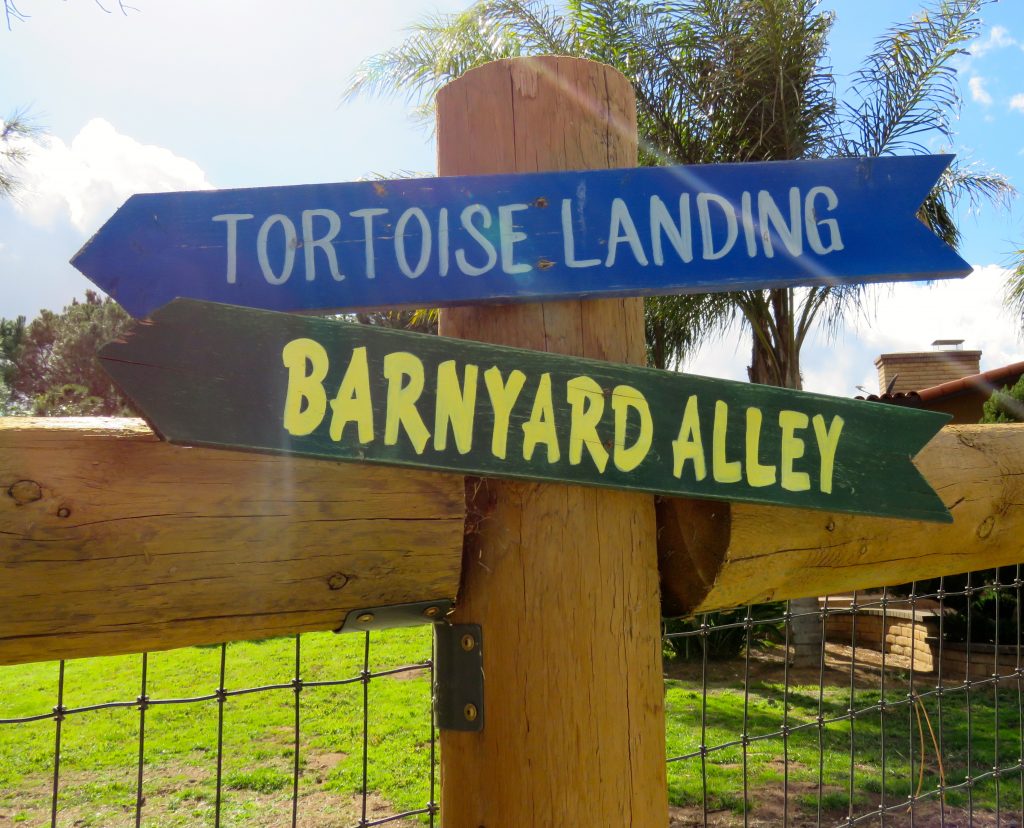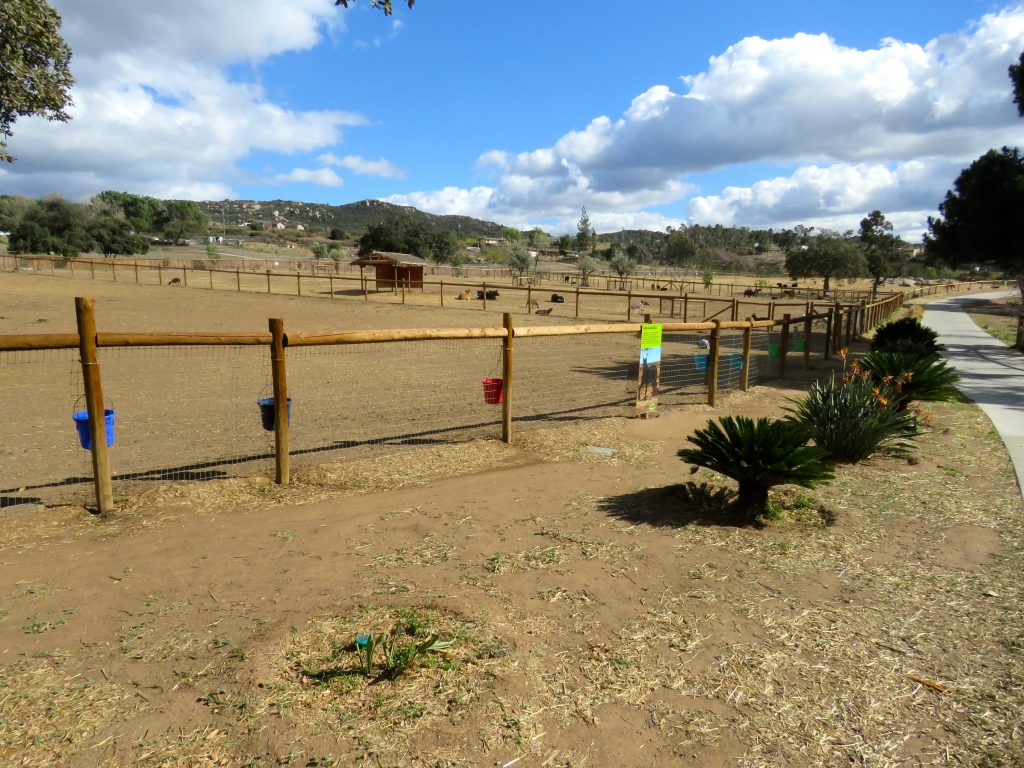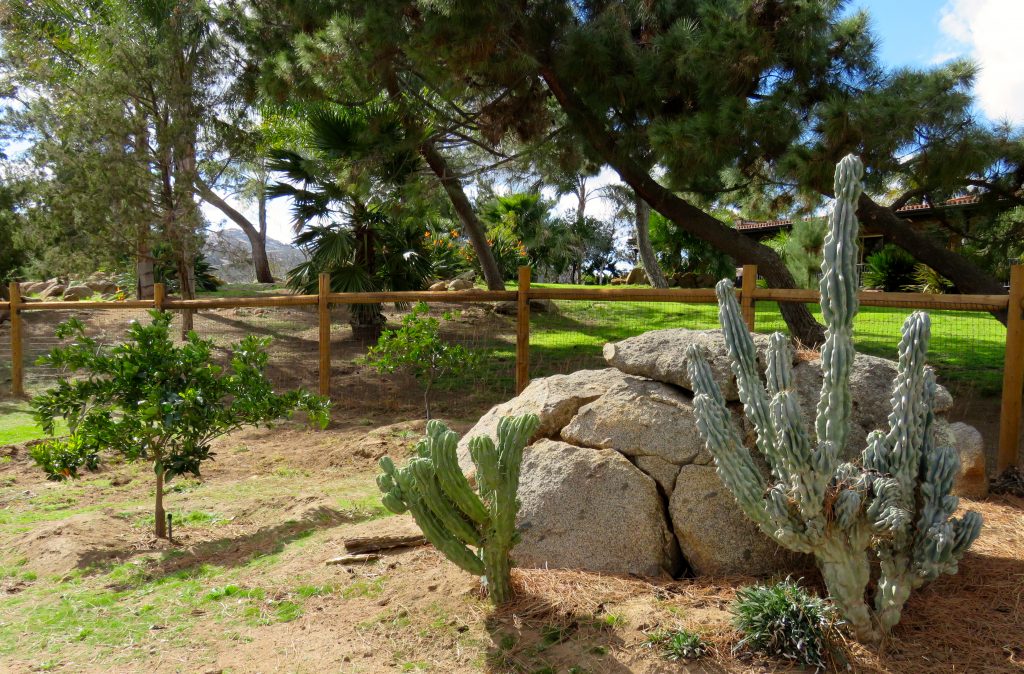 It was nice to spend time in nature, not only enjoying the interactions with the animals, but also seeing the multiple types of plants and trees.