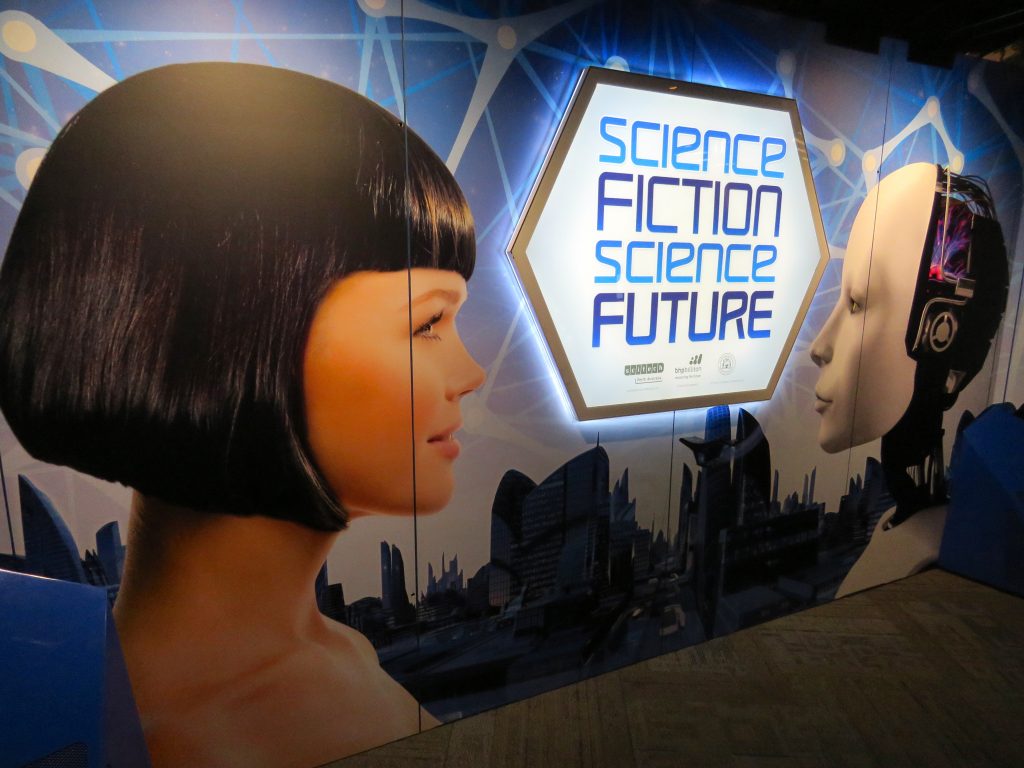 One of my favorite museums in San Diego is the Reuben H. Fleet Science Center. I like that their exhibits are interactive, so children (and adults) can play and learn! It is one of the most family-friendly museums in San Diego! I was invited to to the Media Opening Night of their new exhibit Science Fiction, Science Future. We went as a family, hubby, baby, & me. This was Alessandra's (our baby) first museum exhibit opening. This large exhibit is located on the Main Gallery and includes multiple interactive activities. It includes activities such as compete to move an object with your mind, design a cyborg, interact with robots, and more! It is fun to try experience the exhibits and play, but there are also lots of learning opportunities. There is also a sci-fi part o the exhibit, related to television shows. My hubby seemed quite interested in the "beam me up" exhibit. Science Fiction, Science Future enables attendees to understand how science fiction ideas and concepts might become a reality in the future. For fans of books, the exhibit includes comic books and rare books from the Department of Special Collections & University Archives (SCUA) at San Diego State University.
My hubby and I enjoyed visiting the exhibit! My nephews visited it during their summer break and said it was awesome! Visiting the Fleet is a fun outing the entire family will enjoy! It's a great option during summer while the kids are on vacation! As a tip, the first Tuesday of each month is the Fleet's Residents' Free Day. San Diego county residents, local college students and military get free admission to their exhibit galleries and discounted Heikoff Giant Dome Theater show tickets. Residents must show I.D. with a local address. For more information, visit: Residents' Free Day.
Science Fiction, Science Future will be on exhibit through September 5, 2016. For more information visit Reuben H. Fleet Science Center.
Have you been to the Reuben H. Fleet Science Center?

Hugs,
Paola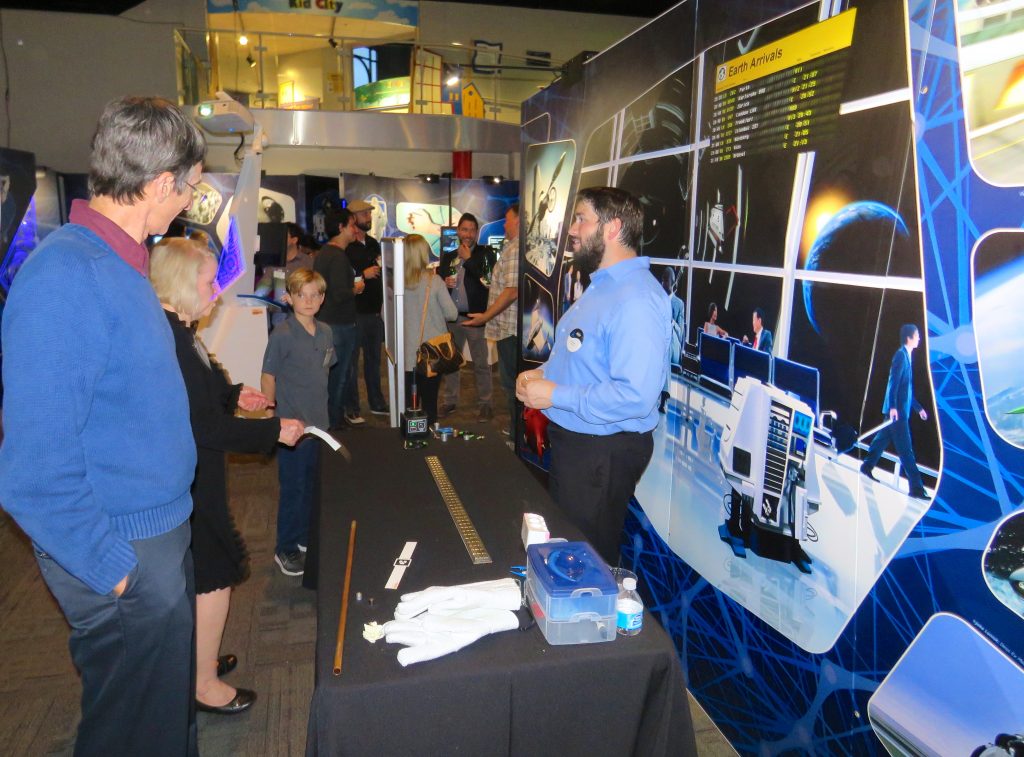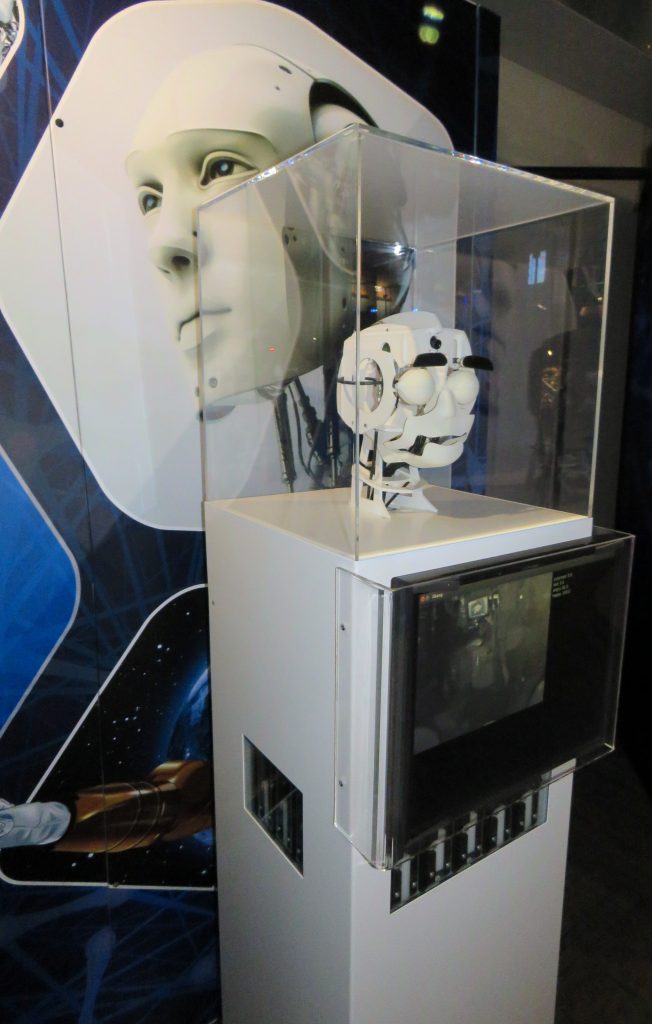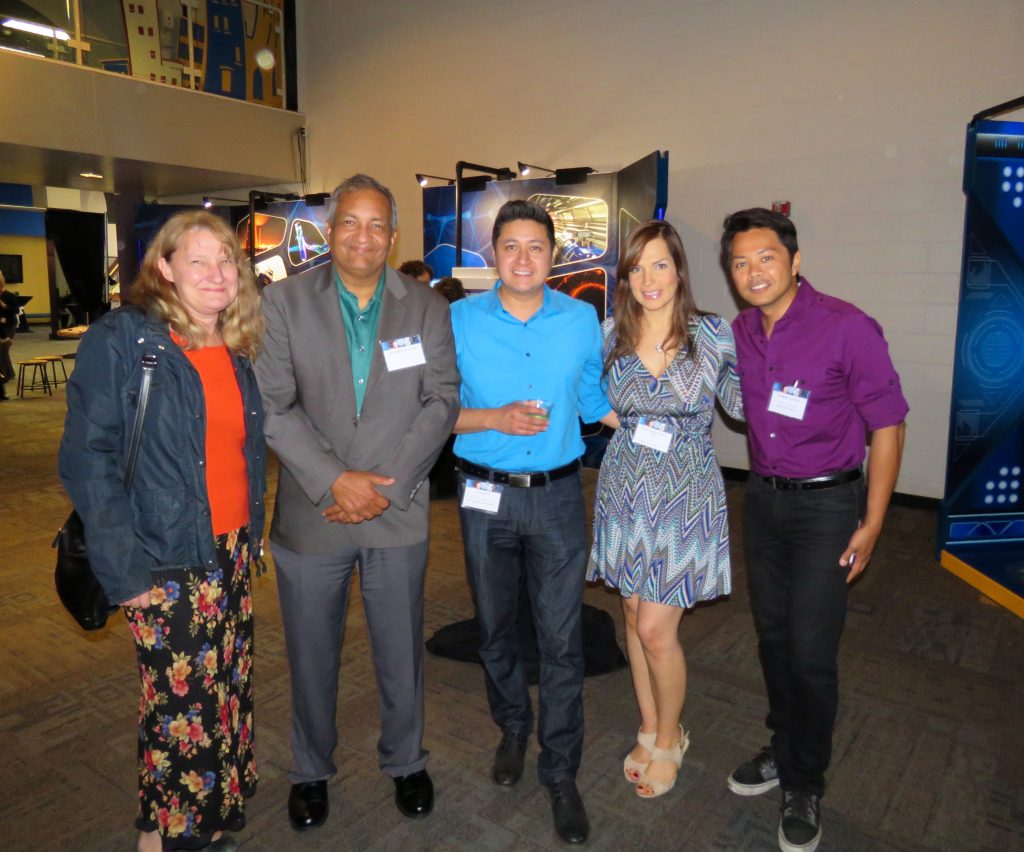 It's always nice to catch up with friends at media events!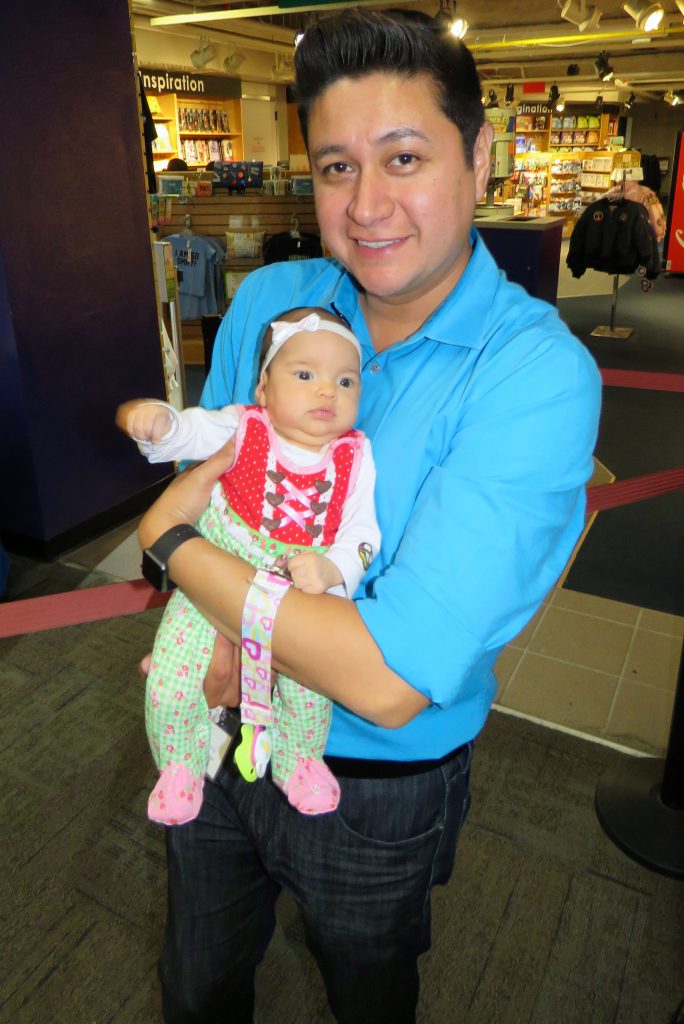 Baby Alessandra with our friend Luis Cruz, from the San Diego Union Tribune.