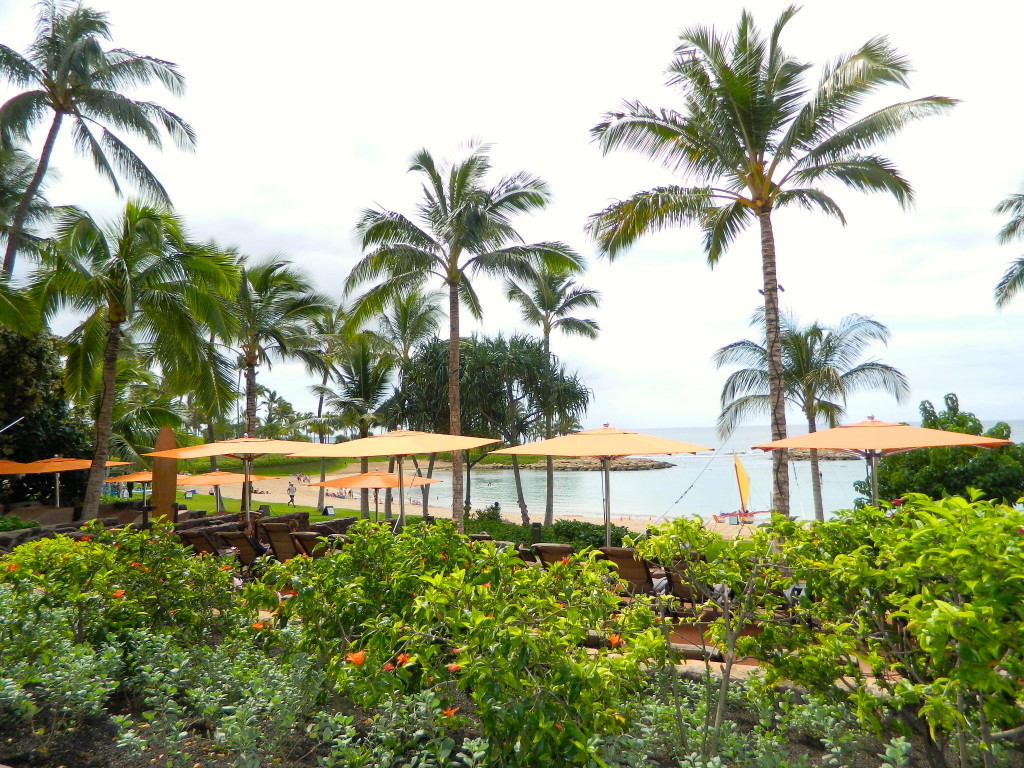 This is the last Travel Diary from our visit to Oahu, Hawaii. On this day, we visited Aulani – Disney Resort and Spa. Seeing the pictures I took at Aulani made me want to visit the Resort again!! It is destination in itself, and a wonderful hotel for families and Disney fans to stay…as well as couples! You can feel the magic of Disney at the Resort! Hope you like the pictures!
It was a special visit for me since I have produced stories about the Resort, hosted interviews with Disney Ambassadors about Aulani, and have become fond of my Disneyland Resorts media friends. We drove to the Resort and enjoyed lunch by the beach! The food was delicious, the portions are large (probably enough to share), and the view was priceless! Their beach is private for Aulani guests.
After lunch, we explored the Resort and stopped by the gift shop. We had fun walking through the Resort and enjoyed our meal. I had seen so many videos and footage from the television segments I produced, that it was nice to finally see it in person!
In case you missed them, here are the links to the post from our first full day in Oahu,Travel Diary: Hawaii Part 1 – Flight Over Oahu; Travel Diary: Hawaii Part 2; Travel Diary: Hawaii Part 3 (Ala Mona Center & Hilton Hawaiian Village Waikiki Beach Resort).
Have you been to Hawaii? Did you visit Aulani?

Hugs,
Paola