This mug is a gift from my friend and colleague, Claudia Llausas (anchor and reporter, at Azteca San Diego 15). Claudia and I knew each other even before we started working together at ABC10 and Azteca San Diego. We met about fifteen years ago, when we were both starting our careers. Claudia was a reporter at Univision and I was working as Community Outreach Director at the District Attorney's Office. My position included media interviews and that is how we met. Claudia was covering an event I was organizing. After working for the District Attorney's Office, I went on to work at the San Diego Workforce Partnership and then as Chief of Staff to Mayor Nick Inzunza. Both positions included media relations, so I continued to see Claudia at press conferences and events. Little did I know one day we'd be working together and become such good friends.
Years later, I interviewed for the position at the television stations and Claudia put in a good word for me. When I started working at the television stations, she welcomed me with open arms and throughout the years we collaborated on many projects. We were supportive of each other. We weren't only colleagues, we also became good friends. Even though we worked in different departments, she worked in news and I was in marketing, we both did on-air work and appeared together in many promotional spots. Shooting spots with Claudia is always fun! We were both very busy during our workday, but we would try to stop by each other's desks at least afew times per week to say a quick hello. If a few days passed and we hadn't seen each other, we'd call to say hello.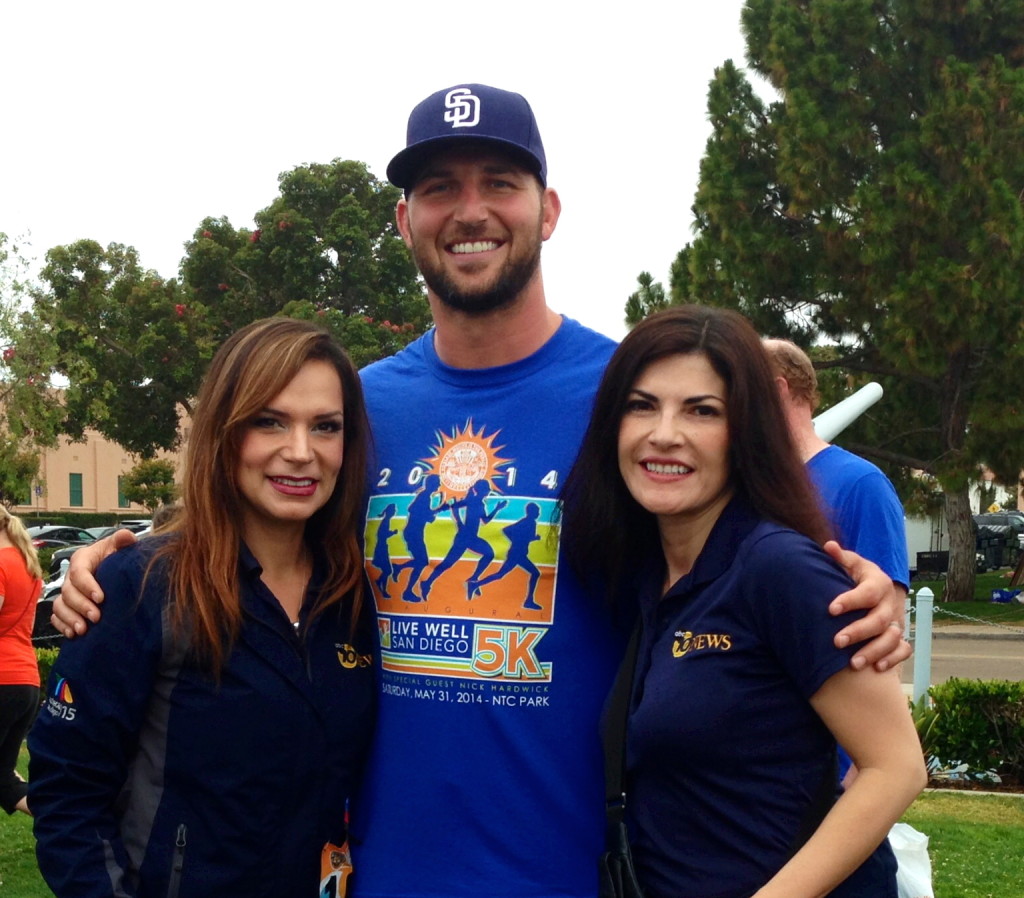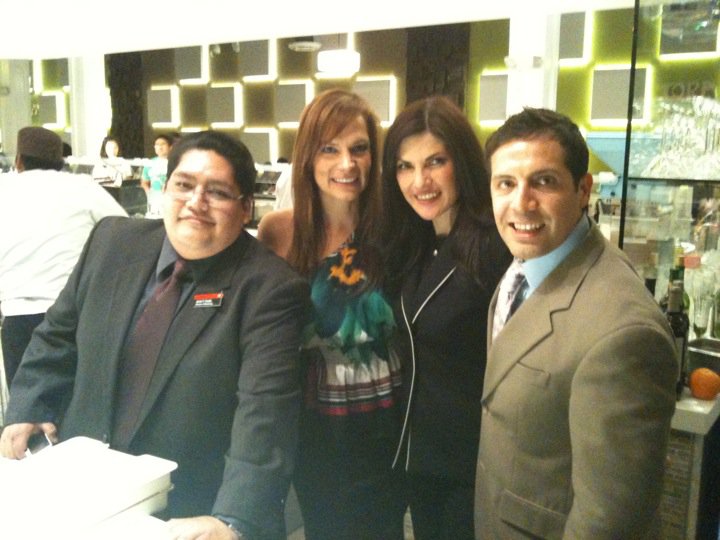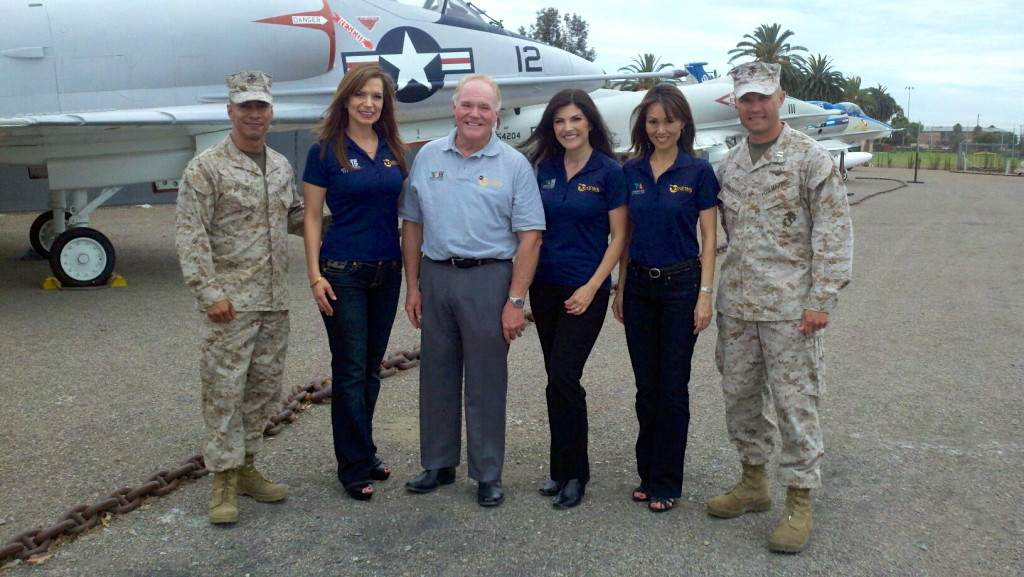 Our friendship grew throughout the years and when I got engaged, I asked Claudia's daughter to be in my wedding party (religious and what we refer to as "the big wedding") as a flower girl. She was adorable, like a little princess! I am glad Claudia and her daughter were a part of that special day! Five months prior to "the big wedding" we had a civil ceremony and brunch in Coronado, followed by dessert (wedding cake) and a toast at our home. Claudia was one of only a handful of close friends that I invited to our civil ceremony and home.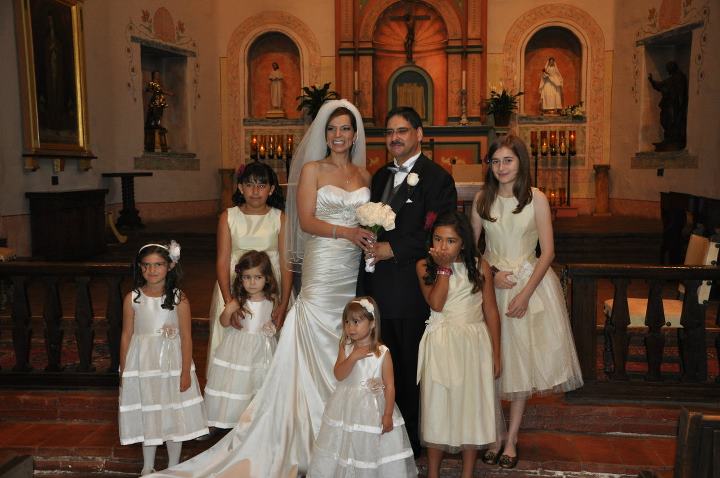 She is one of the hardest working people I know and has a strong work ethic. I think these are two of the reasons why we got along so well and connected. We just got each other. Being Hispanic, we also connected culturally. Even on the most stressful days, Claudia could bring a smile to my face…and I am glad tosay, I could do the same for her.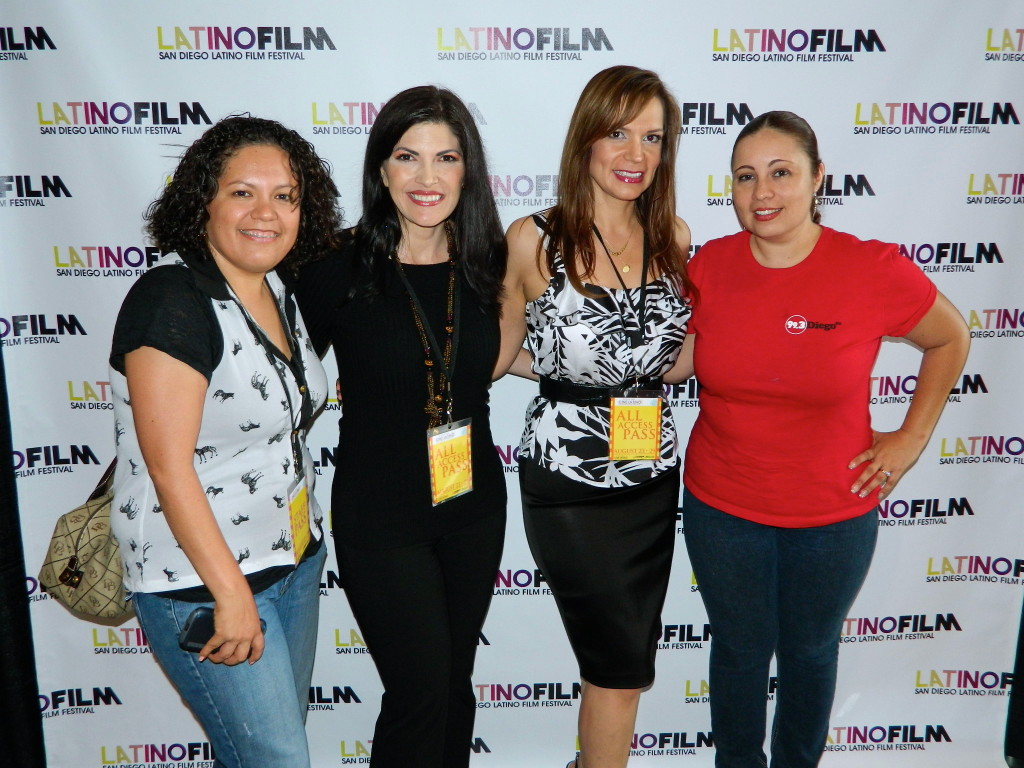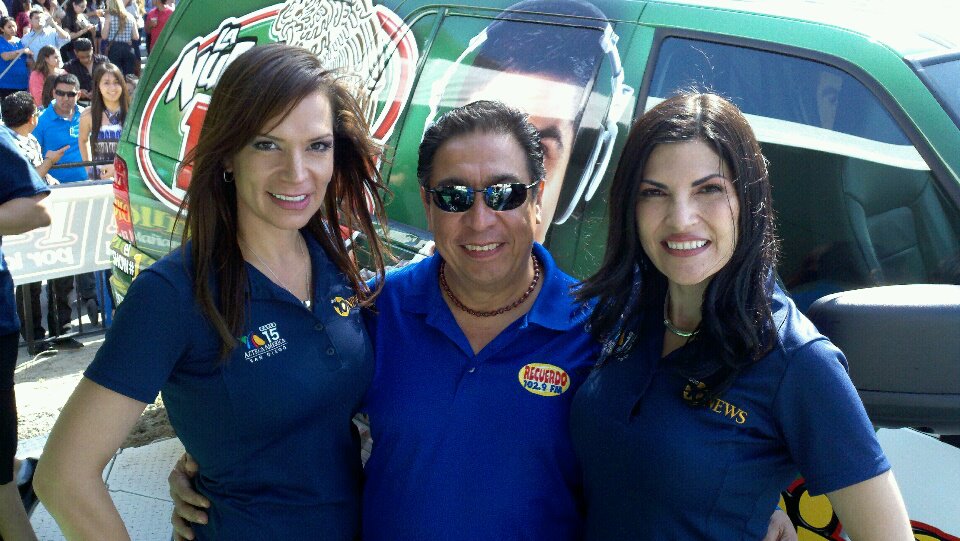 We exchange gifts on select holidays and birthdays. We are both Starbucks fans and throughout the years gifted each other items from the store or gift cards. This is how this mug came to be one of my favorite mugs. It has a lid, so I use it as a to-go mug for coffee and to drink tea at home because it keeps the drink warm for longer periods of time. Every time I use the mug, it reminds me of Claudia, our friendship, and the many experiences we have shared over the years!
Do you have a work colleague who became a close friend? Or, did one of your friends become a work colleague?
Are you a loyal Starbucks fan…like Claudia and me?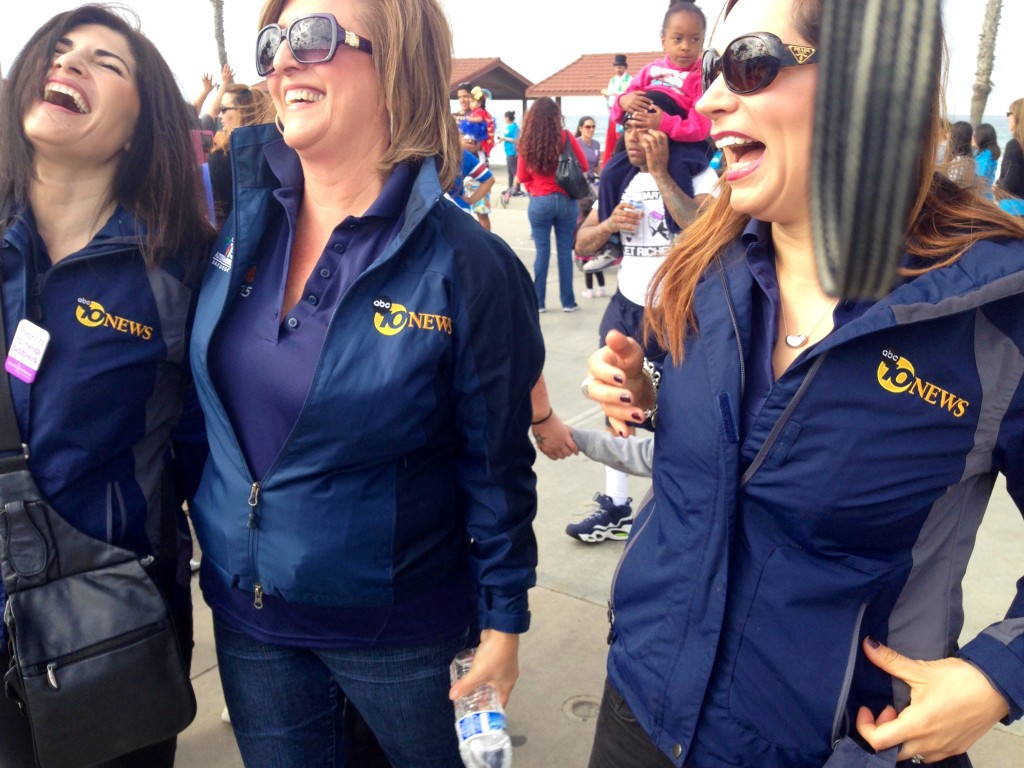 This is one of my favorite pictures with Claudia (and our colleague, Allison Ash), we were participating at the March for Babies Walk in Oceanside. It has always been fun to participate at community events with Claudia – and Allison!

Hugs,
Paola
PS – In case you missed the first "Today's Cup of Happiness" post, here's a link. It explains why I am doing with this cup of joe experience and includes a beautiful mug from Spain.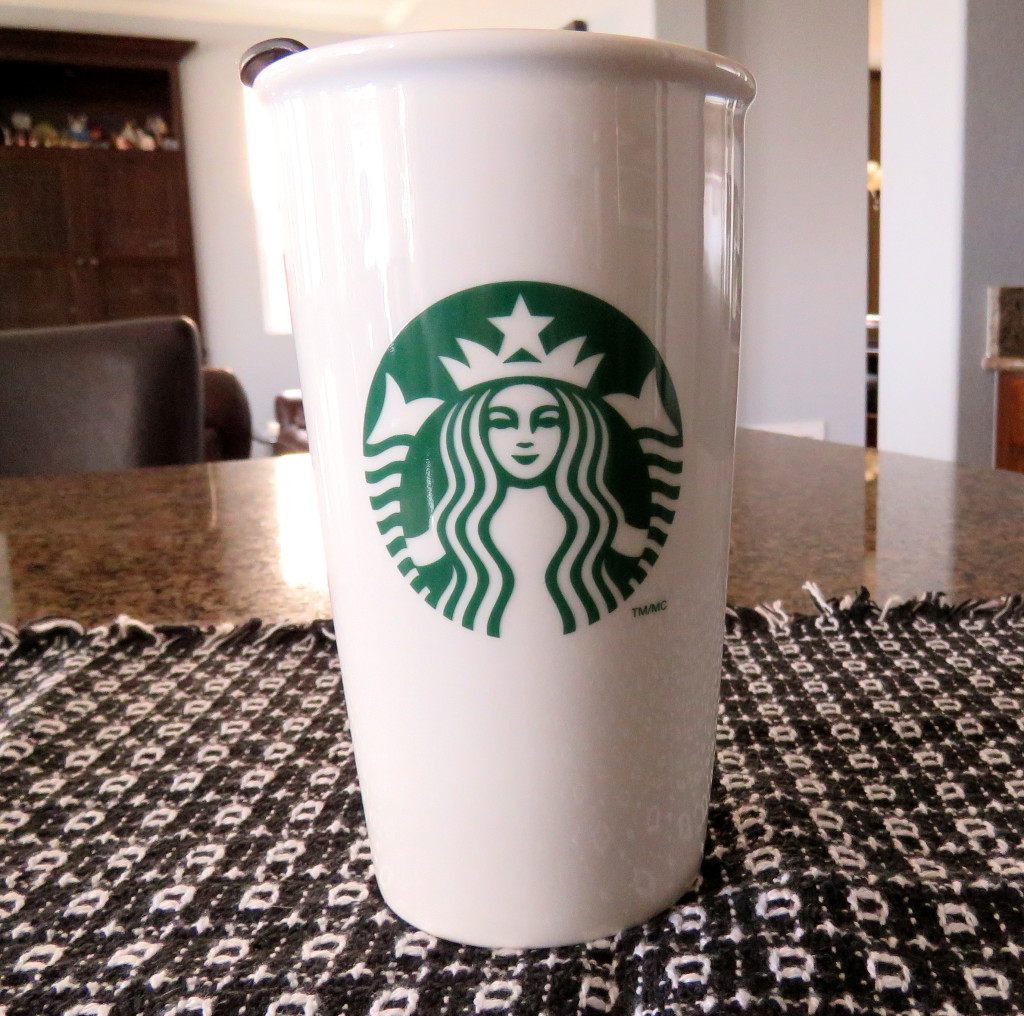 I like how the mug looks like the disposable cups you get at Starbucks when you buy a coffee to go.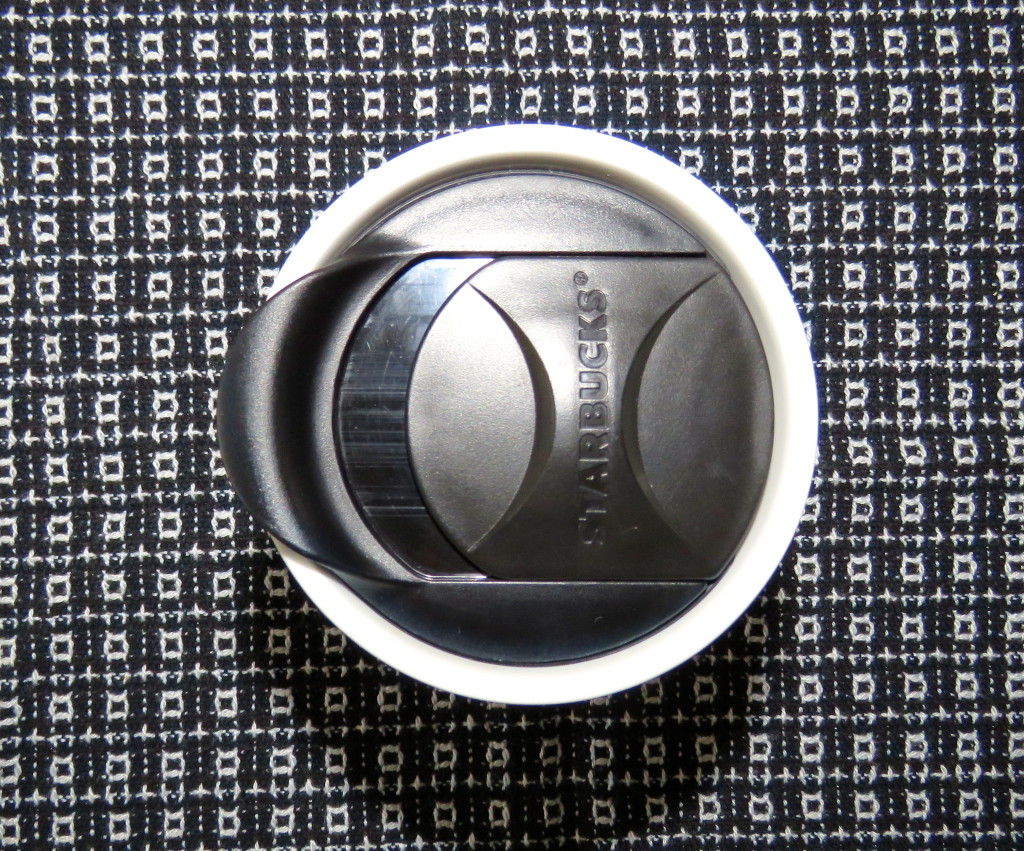 The lid makes it a useful to-go cup.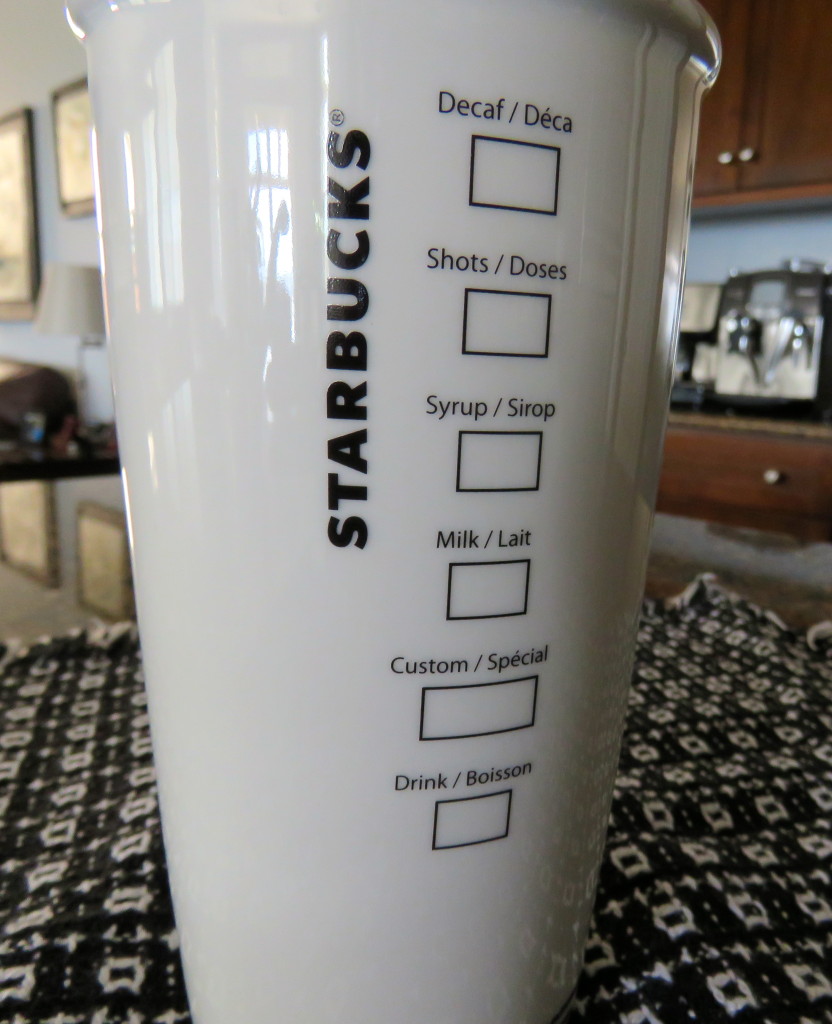 I drink Starbucks coffee at home as well. We use Starbucks beans on our espresso machine. It makes the best coffee! Tasty, just like in the stores!
On the back bottom it had the "hot beverage" warning, just like the store's disposable cups.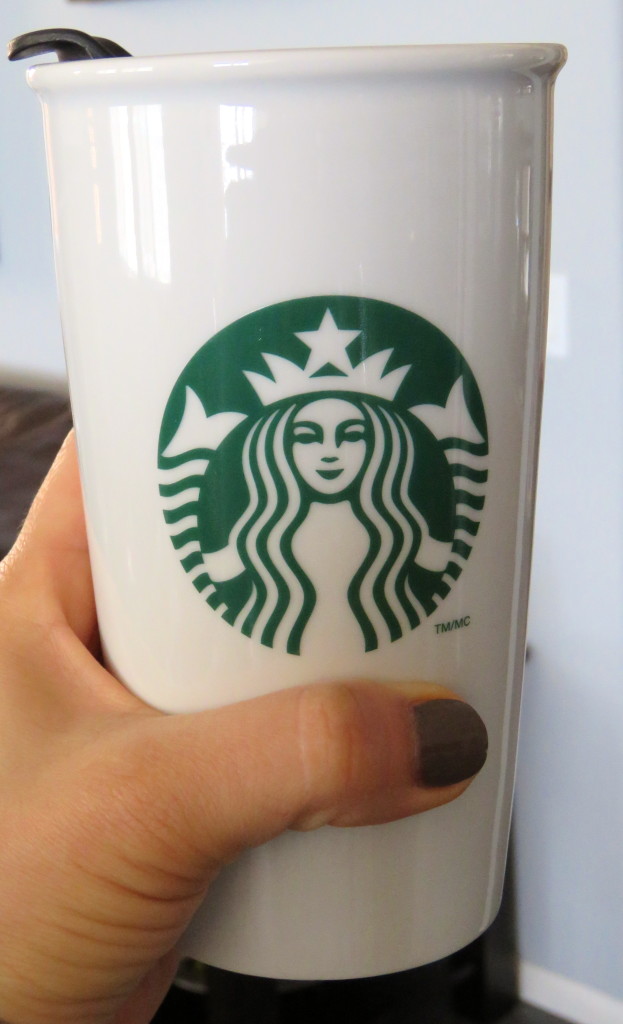 The size is perfect for my hand and I like that it has a heaviness to it, making it feel like a mug. The thickness of the mug helps keep beverages warm longer.
Other Today's Cup of Happiness posts are: Ysenburg Art Werk, Making It On My Own, Affectionate Girlfriend Nickname, & Nephew.