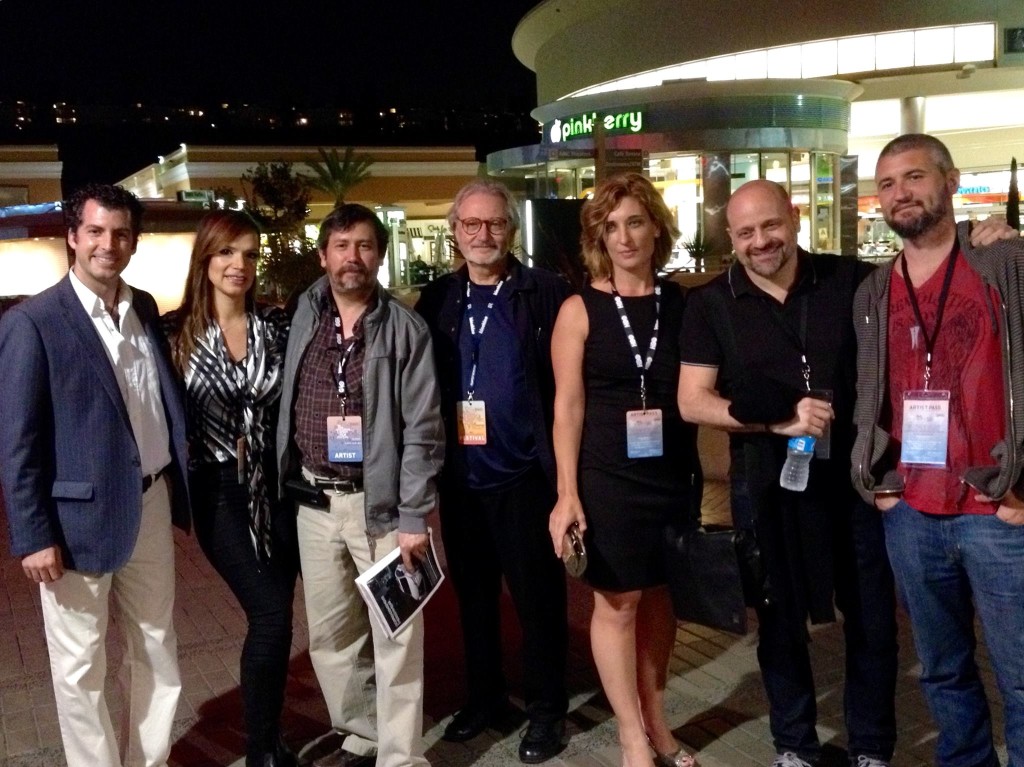 This year, the San Diego Latino Film Festival has added a number of fun events! I went to the Festival yesterday and enjoyed time with friends at the events at Microsoft, Bebe, and Burberry. I also met some movie directors and screenplay writers. Below are some pictures from my evening at the Festival.
Today, I am heading back to the Festival, to continue enjoying it and for a dress fitting. In case you missed the post earlier this week, I will be co-emceeing (with Abelardo Rodriguez), the Festival's Fashion Show tomorrow, at Simon Fashion Valley (in Macy's Courtyard), at 7:00pm. There will be other events as well, like Zumba, and music. The Festival runs through Sunday, hope to see you there!
Here are links to the Fashion Show information and the San Diego Latino Film Festival website.
Abelardo and I will also be co-emceeing the Closing Night Party this Saturday, we look forward to seeing you there. You get a discount on the Party ticket with your movie stub (click here for Closing Night Party details). It will be a fun night, with live entertainment, and special appearances by actors and directors! It will be a memorable event!
See you at the Festival, Fashion Show, and Closing Night Party! I will be taking more pictures for my blog, so if you see me make sure to say hi!

Hugs,
Paola
PS- In case you missed these, here are links to the posts with pictures from the Festival's Opening Night and the Media Kick-off Party, which were both delightful!