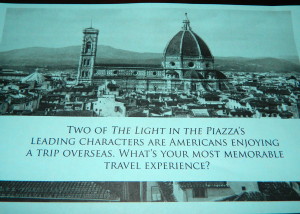 Hi friends – this past week, my husband and I went to see the musical The Light In The Piazza at the South Coast Repertory. It was a wonderful performance and we had a nice evening! It was nice to get dressed up to go to the theatre and the Opening Night After Party. The play took place in a setting in Florence, Italy.
In the program, there was a post card insert that asked "What's Your Most Memorable Travel Experience?" Attendees could fill the post card on the reverse side and post it on a special board located in the lobby of the theatre. It got me thinking about some of the trips I have taken….and in this case, due to the city where the play took place, it reminded me of my trips to Florence. It reminded me of the dinners and evenings I spent during "Nights at the Piazza – in Florence!"
The first trip to Florence was with my friend Lizeth, it was in the fall and traveled in Europe for two weeks. We visited London, Venice, Florence, and Rome. We took the train from Venice to Rome, such a scenic ride. We spent a few days in Florence, visited the sights, historic buildings, and museums. We must have eaten a gelato every day, yum! It was a nice trip, with my good friend! At the time of the trip, Lizeth was and continues to be one of my closest friends. Sometimes we reminisce about the trip with fond memories!
The second visit to Florence, was with my friend Charisse. We had been on a long trip over three weeks, during the spring, in various countries in Europe. It was an organized tour, so I was a bit hesitant initially, but was pleasantly surprised that we had a very nice vacation. I learned quite a bit on that tour since there was a guide with us at all times and all the visits to museums included a guide. We saw so many cities! We spent a few days in Florence. On one of the evenings, Charisse and I separated from the tour group and had a dinner at a cute restaurant in a piazza. We had such a pleasant evening, with wine, bread (with olive oil & vinegar to dip in), pizza, pasta, and good conversation! There was also musicians performing! Every time I visit a city for the second time, I see it in a different way. Usually, I'll avoid the touristy activities and opt to walk around and explore the city, sit on a bench for some people watching, go shopping, and perhaps visit some secondary attractions I missed the first time.
Both of these trips left me with fond memories! They were memorable travel experiences!
What's your most memorable travel experience? And, why? Do you have a favorite vacation destination?
Hugs,
Paola
It was nice to dress up for a"date night" with my husband for an evening at the theatre.
The program included a few pages of the historic sites in Florence, beautiful! These pictures brought back memories of my trips to Florence.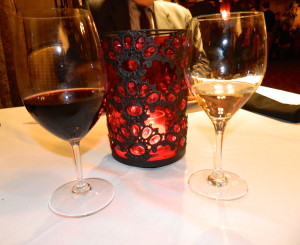 We enjoyed some good wine, Italian food, & conversations at the Opening Night After Party at Antonello Ristorante located close to the theatre!
A few pics from my trips to Europe with Lizeth & Charisse

: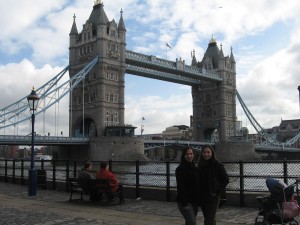 In London with Lizeth, afterwards we headed to Venice, then Florence, and ended our vacation in Rome.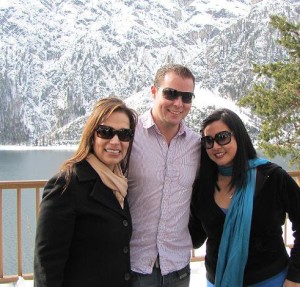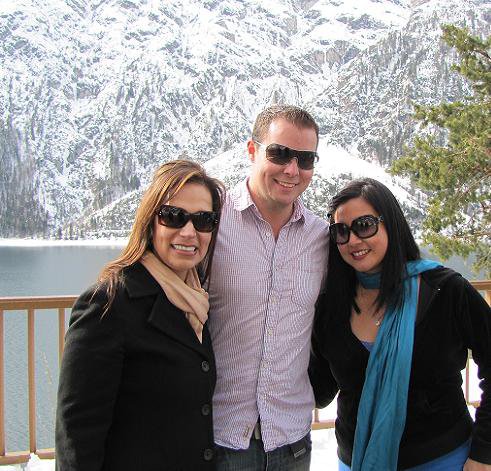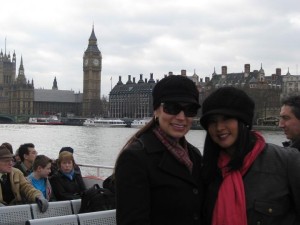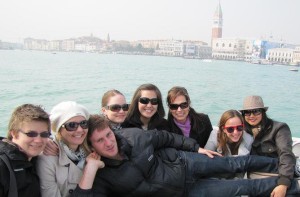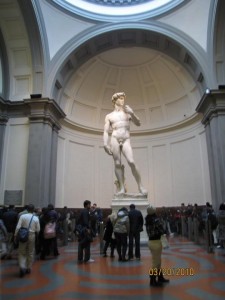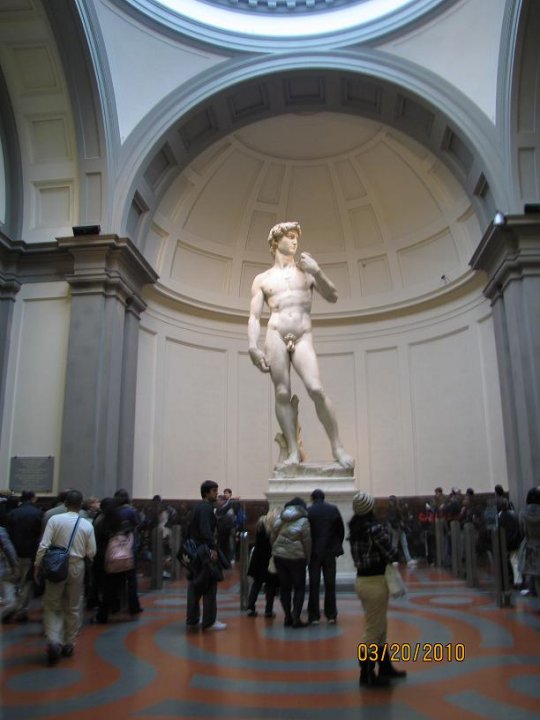 With Charisse – at the Swiss Alps, visiting London, attending Moulin Rouge in Paris, and arriving in Venice. And, of course, had to include a pic of the famous David, in Florence.
You may also like: