Hi friends,
As we become adults many things change in our lives. One of them, is how we make friends. I am fortunate to have a few close friends. These are the friends that I speak to often, we both make an effort to spend time together, and to stay involved in each other's lives! I also have some friends I don't stay in touch with that often, but still consider "friends." The rest of the people are more of acquaintances or "professional friends."
Last Sunday, I took my nephew, Andrew, to a children's birthday party, a "piñata" and noticed how easily he made a new friend. We were one of the first guests to arrive and there were few children his age. When he was in the bounce house, I noticed another little boy and introduced them, suggesting they play together. Before he memorized his new little friends name, he was calling him "amigo," which means friend in Spanish. The little boy's name is Santiago. They played together at the party and had fun! My friend Lizeth, the host of the party, told me Santiago was talking about Andrew on the drive home, saying how excited he was to have met a new friend and how much fun they had together! So cute!
When I saw them playing on the slide, it made me think of how easily children make new friends and how as adults, we sometimes have a harder time making new friends. It is for multiple reasons, as adults we have so many commitments that sometimes, at least for me, it is hard enough to make time to see my current friends. Also, when we are younger, we meet friends in school and at our extra  curricular activities, such as team sports.  As adults, we have less free time, between work, family, a spouse,  and a household to run, we barely have time for ourselves, let alone to see our friends.
So, I did  some research and found a good and enlightening article in Experience Life Magazine about Making Friends As An Adult. If you have moved to a new city or want to make a new friend, the article has some good tips! Hope you like it!
Here are some pictures of my nephew playing with Santiago, the new friend he made at the birthday party! They are so cute!!
Who was the last friend you met? Do you find it harder to meet friends as an adult? Do you have any suggestions on how to make new friends as an adult?
Hugs,
Santiago is younger than Andrew and asked if Andrew would hold his hand when they went down the slide. How adorable is this? Cuties!
They kept running back to slide down again and again! After a few times down the slide, Santiago was more comfortable and no longer asked Andrew to hold his hand.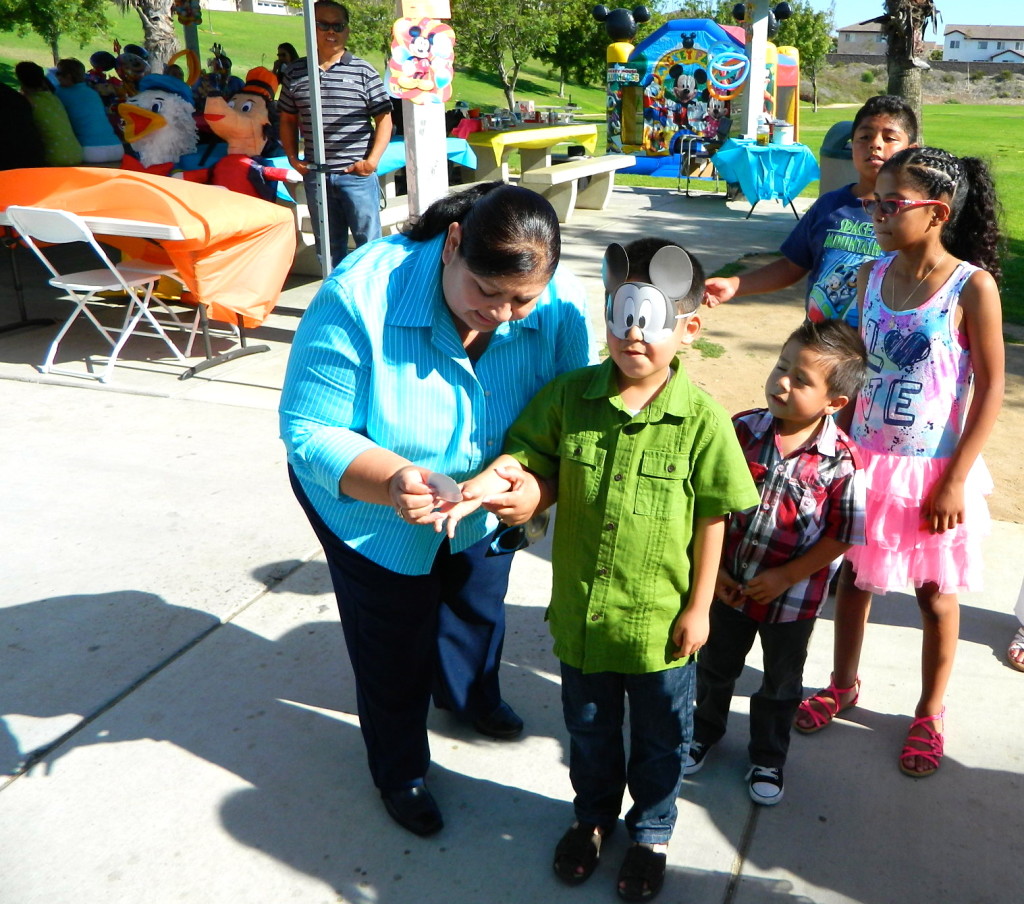 They stood in line together during the games and cheered each other on!
They stood next to each other during the group picture with the birthday boy, Mauricio, next to the cake!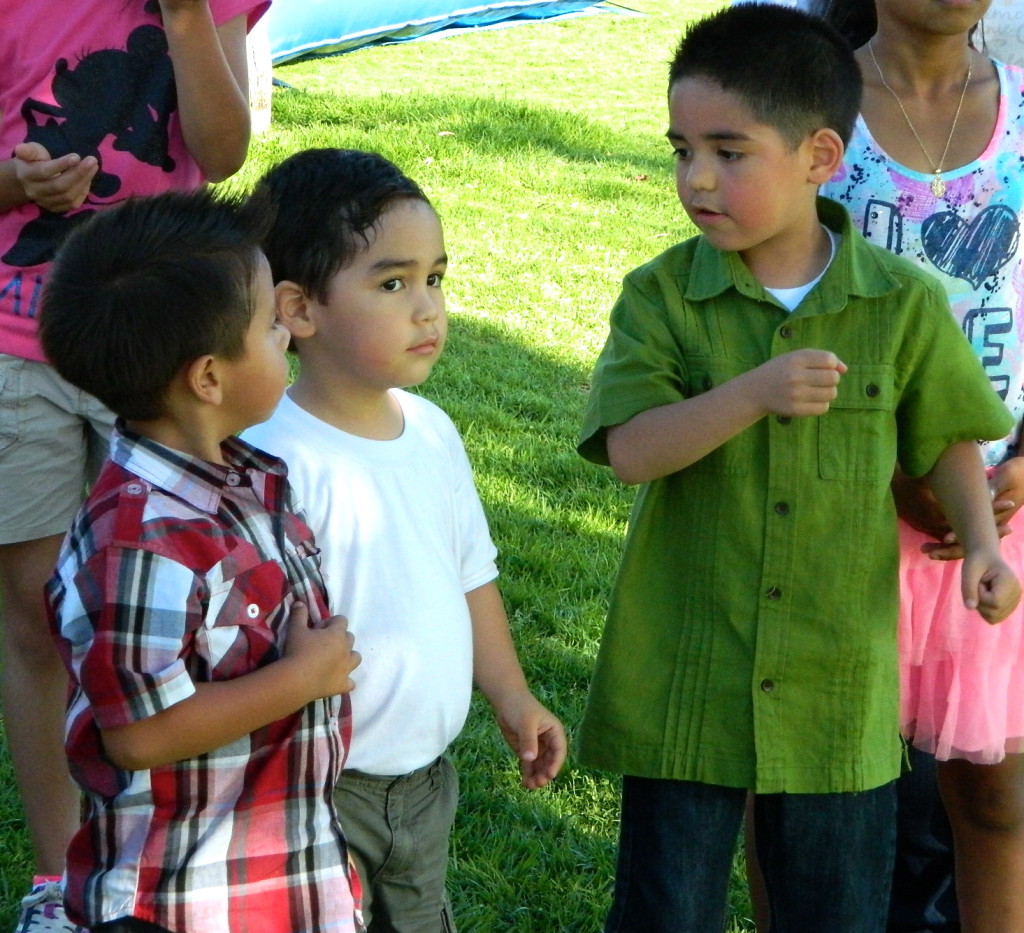 This was during the breaking of the piñata, it seems Andrew is explaining to the boys how they should hold the stick as they hit the piñata (in the white t-shirt is his younger brother, Josh).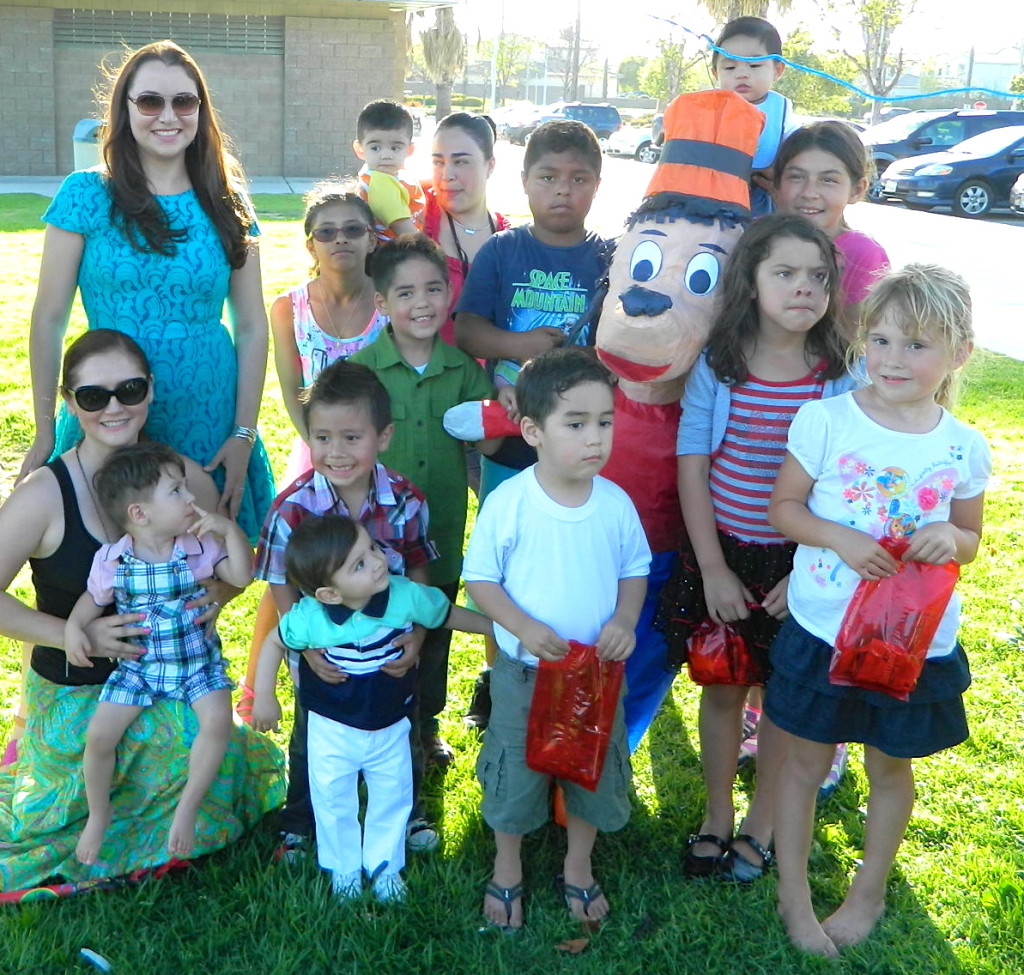 They stood next to each other during the group picture next to one of the piñatas.