Hi friends,
The past two weeks have been a whirlwind. My hubby had business trips, which throws me off my routine at home. But, my mom has been visiting and it has been nice to spend time with her. Here are a few pics from the past two weeks, hope you like them!
What have you been up to these past two weeks?
Hugs,
Paola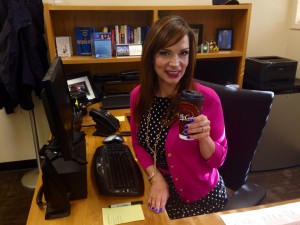 I shot a commercial for McDonald's McCafe promotion. This is about the fourth McDonald's commercial I appear in. It was a fun shoot and we had a few good laughs during the production of the commercial. I feel fortunate to work with such a wonderful and talented team of videographers, producers, and editors. And, I got to drink the coffee, it was delicious! BTW, the editor commented on my blue nail polish, he noticed it was different from the colors I usually wear.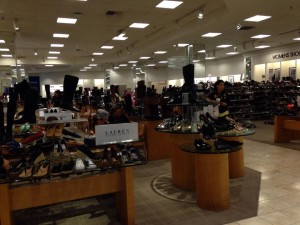 Over the MLK weekend my hubby and I were organizing some stuff at home and he needed some items from The Container Store. While he was at that store, I was able to do some quick shopping at Macy's in Fashion Valley mall.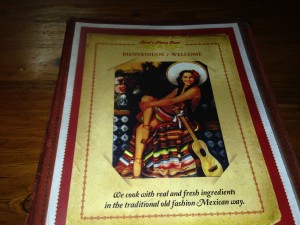 On the MLK holiday (Monday), we made a day trip to Mexicali to visit my mom, grandmother, and aunt. On our way back home, we stopped by Rosa's, a Mexican food restaurant, in Calexico for an early dinner.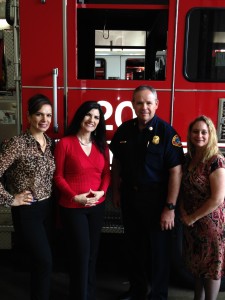 I continue working on the Live Well San Diego program and we shot the spots for the Love Your Heart campaign (I am the producer on the project). We shot them at the fire station downtown, the Fire Chief and a spokesperson from the County appeared in the promo with Claudia LLausas, our Azteca anchor/reporter.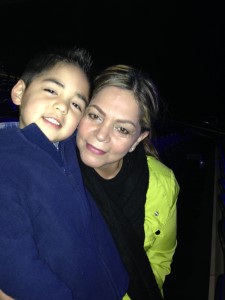 I've enjoyed time with mom – she's visiting us and staying at our home. It's been nice to catch up with her.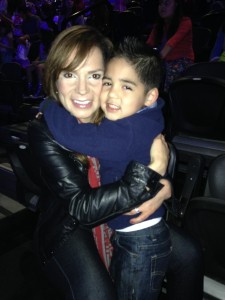 My nephew also visited us! I love this little boy so much!!!
We went to Robert Rojano's birthday dinner in Jamul. My friend Martha organized a nice dinner, with a Spanish theme. There were tapas, sangria, Spanish wines, and paella. She is so detailed and creative, she is a gracious host and did a beautiful job with all the decorations.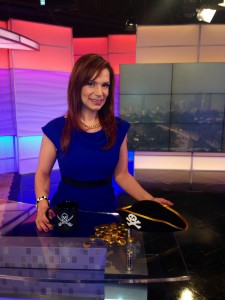 I recorded a commercial for The Real Pirates Exhibit – opening at the Natural History Museum in Balboa Park. The exhibit looks interesting and I am looking forward to seeing it!
That same morning, I hosted an interview for the Live Well San Diego – Love Your Heart Day campaign. I'm pictured here with Barbara Jimenez, the spokesperson for the County, and Daynara Castillo, board member of the American Heart Association-San Diego Chapter.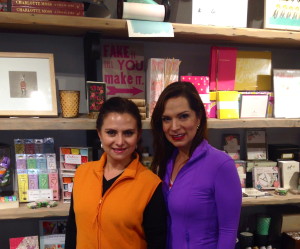 On one of our walks, Lola and I stopped by The Headquarters at Seaport District, the new shopping area downtown. The shops are cute, they are a good option if you are looking for unique gifts for birthdays or other occasions (as well as clothing,  home decor, or books). There are eighteen shops and five restaurants – some offer outside seating, which is nice in Southern California.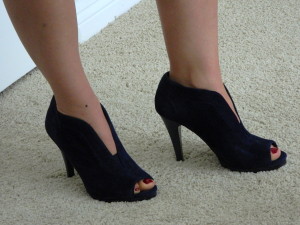 I stopped by Carlsbad Premium Outlets and found these amazing Nine West deep blue shooties!! This was my find of the week!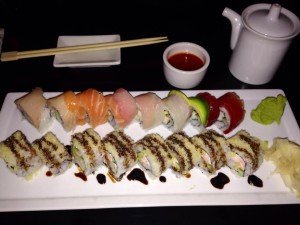 My hubby was out of town on business and I joined him for the last day. We went to dinner at Ten (Asian cuisine) and I enjoyed this delicious sushi! It was a special treat since I hadn't eaten sushi in a while, probably about  month….or more!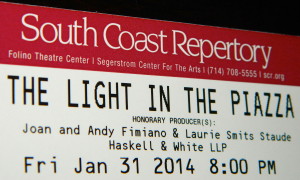 A friend of my husband's invited us to see The Light In The Piazza, a musical, at the South Coast Repertory.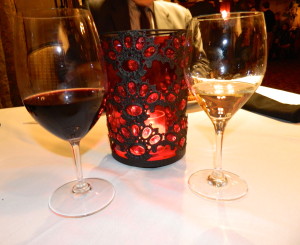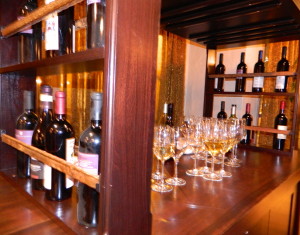 It was opening night for the musical and there was an After Party at a restaurant close by….we enjoyed some wine, Italian hors'dourves, and good conversation.
You may also like

: