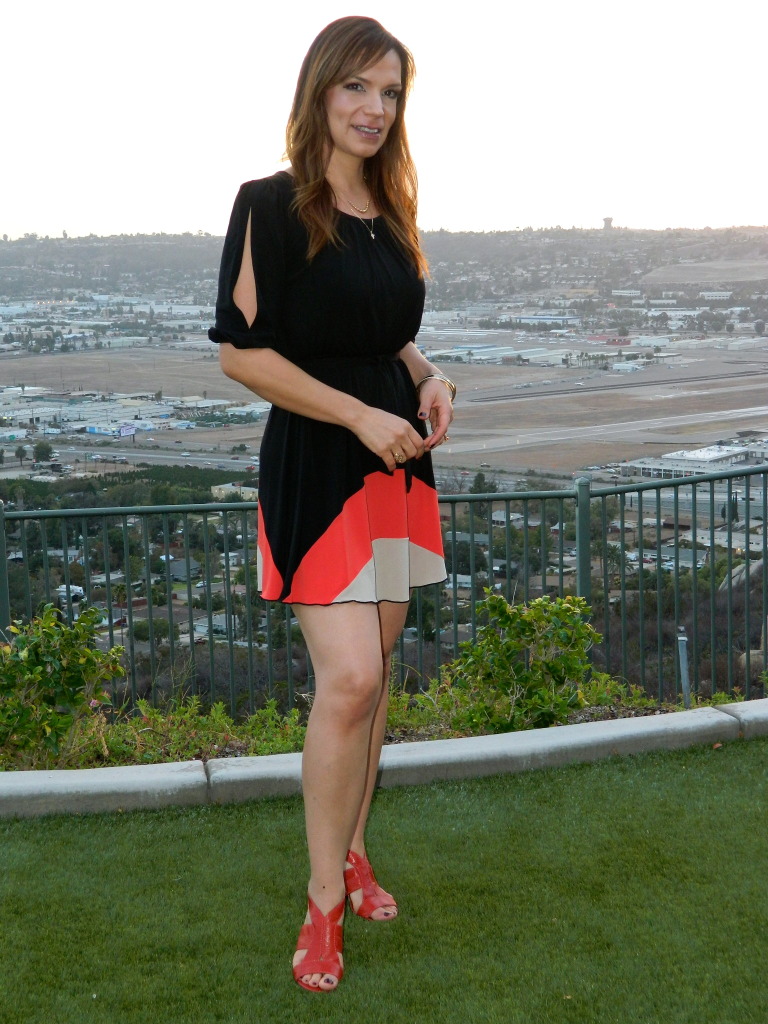 In Southern California our fall season can be pretty warm. The evenings may get a little nippy in November, but it doesn't really get too cold until December. I have been wearing short sleeve tops during the day and just add a light cardigan or jacket in the evenings. The warm weather during the day also lends itself for fall dresses. When I shop for dresses, I think of the multiple uses a dress will have and it's versatility:
– Can I wear it for multiple occasions by dressing it up or down, ie: dinner, brunch, a baptism, work, a cocktail reception, to emcee an event, a barbecue, etc.?
– Can it be worn year round, or only in the summer or winter?
– Will I be able to still wear it next year or only this season?
– Will it be easy to care for & wash at home, does it require ironing or dry cleaning?
– Can I accessorize it to change the look, maybe add a cardigan or jacket to it, add gold or silver, sandals or heals?
– Will it make a good dress for trips, is it easy to pack, does it wrinkle easily?
This is really how my mind works. Due to my profession and the multiple personal commitments we have, I probably have more dresses than what you expect to find in a woman's closet. In addition to work commitments, I have a large family and a good group of friends, so between my husband's schedule and mine, we keep a pretty active social calendar. What does that mean for me? I need different outfits, right!? I also like dresses because for the most part, they are easy to wear. Just add shoes and a necklace, and you are ready to go!
This little dress was a good purchase. I got it at Ross – another good find at Ross! I've worn it three times this fall: for an event at Westfield Plaza Bonita, to work (with black tights, booties, and a jacket), and to the Opening of TopShop at Fashion Valley. It is a little shorter than the dresses I usually wear, so I added some black short shorts underneath, just to be safe, but mostly to feel more comfortable. I matched it with coral color Nine West shoes with a medium heel. I may wear this dress one more time this fall or winter….with tights.
What do you look for when buying dresses? Do you have a little black dress you wear in the fall and winter?
Hugs,
Paola
I like the coral and camel color on the bottom portion of the dress, they add color & fun to it!
Dress: Sweet Storm (purchased at Ross); Shoes: Nine West; Bracelets: Coach & Forever21; Necklaces: own gold jewelry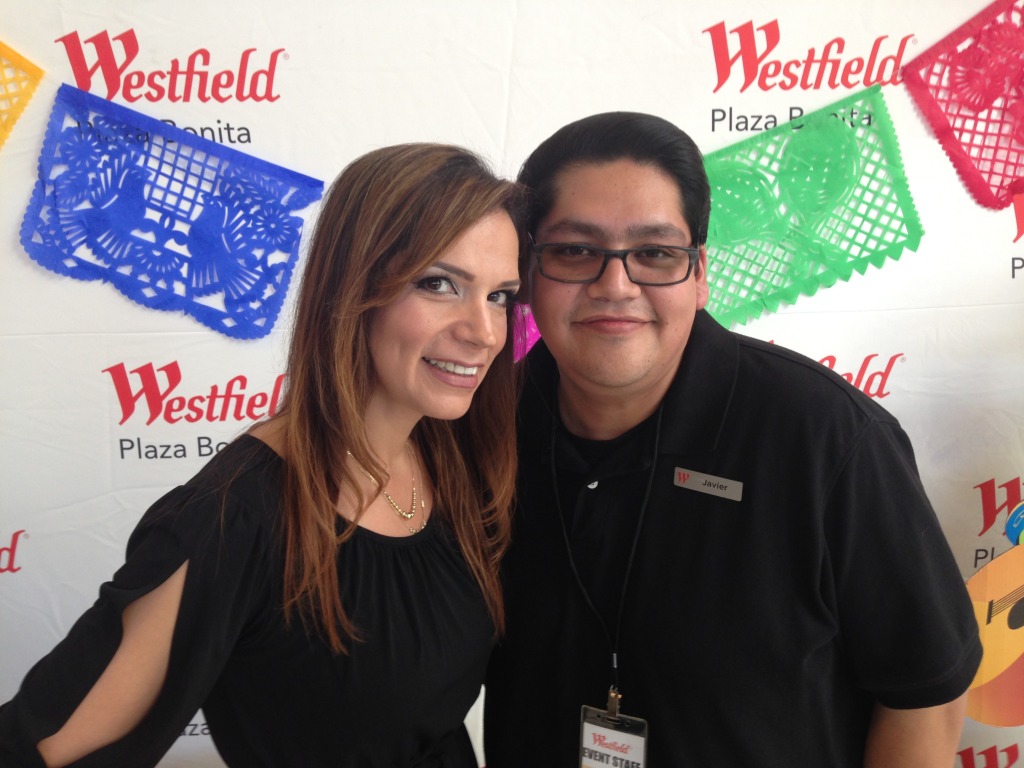 With Javier Tirado, Marketing Director, at event at Westfield Plaza Bonita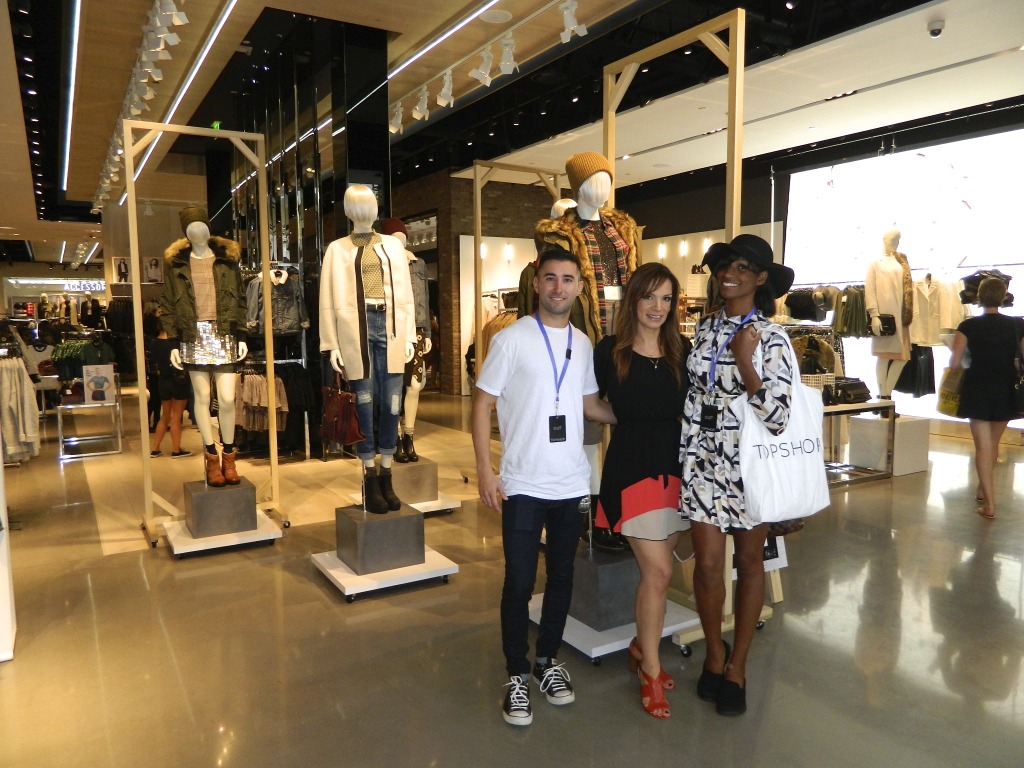 At the Opening of TopShop at Fashion Valley