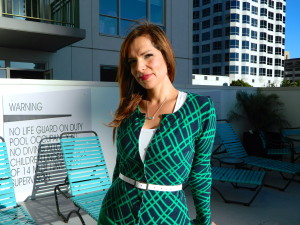 Hi friends,
Hope your week got off to a good start! This week started a little different because I had in interview to host & produce. Most of my shoots are held on Tuesday through Thursday, every once in a while we will shoot on a Friday. Our production crew prefers not to shoot on Mondays because we have multiple meetings at the start of the week and it is also a planning day for them. They also say that when we have a shoot on Monday morning, they spend part of their weekend thinking about the shoot. Hence, it takes some mental time away from enjoying their weekend with family. I agree, the same thing happens to me, but I am still ok with shooting on Mondays.
Anyway, to the outfit. My sister gave me this cute cardigan as one of my Christmas gifts and I still hadn't worn it. It is so soft & comfortable to wear! Since winter is coming to an end, I decided to wear the sweater before the weather gets too warm. I wore it with a green skirt. To contrast, break the color, and add light, I wore a white tank top underneath and a white belt. I accessorized it with silver, to match the belt buckle. I received many compliments throughout my day, which is always nice!
The skirt seems to be stretching out & feels loose, so I may have to take it to the taylor soon.
Hope you like the look!
Do you have a bright colored skirt? How would you have matched the cardigan? I may also wear it with jeans, navy slacks, or white pants for a more casual look. I did consider wearing it with a red skirt…I may have to try that.
Best wishes for a great week! Make it a good one!
Hugs,
Paola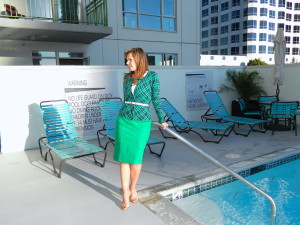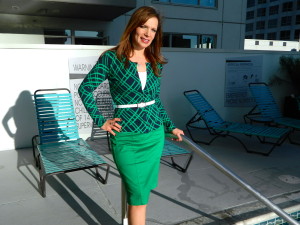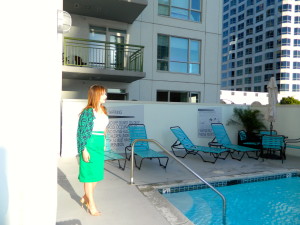 The weather got a bit warm during the day, so I simply wore the cardigan over my shoulders. I was wearing a smaller white tank top under the white top, to ensure it was thick enough – don't want any see throughs 😉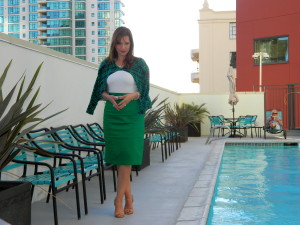 Another lis to wear the cardigan over the shoulders and only button the top button.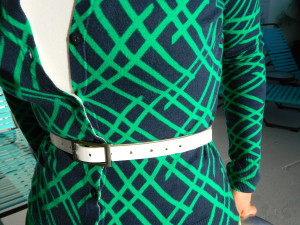 It isn't very visible here – I wear small clear rubber bands (for hair) over the end of the belt, to hold  it in place and avoid the flap from being loose. It is challenging to find belts that fit around the waist, so I purchased a belt hole puncher and it works wonders! A very useful item!
Here's how I wore it on the set for today's interviews: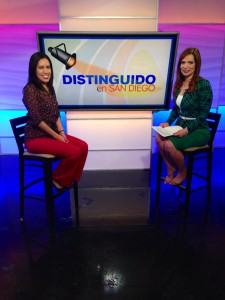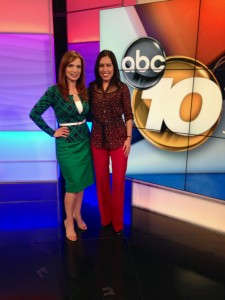 Cardigan: Merona, Target; Skirt, JCPenney (purchased in San Francisco); Top: Banana Republic; Tank Top: Forever 21 (worn under top);  Shoes: Bebe; Belt: Target; Jewelry: Tiffany & Co.
You may also like: