Hi friends,
Finding the motivation to exercise, will help us get active and hopefully keep us healthy – and help us maintain our weight. The main reason I exercise if for well-being (for health, happiness, & to de-stress) and the second to maintain my weight. It is not always easy to motivate myself to exercise, so I've been sharing the tricks I use. Here's trick #7 – Exercise on weekends. Hope you find it motivating!
Do you exercise on weekends? When do you prefer to exercise? Do you have any tricks you'd like to share? I'd love to hear from you.
Hugs,
Paola
Tricks to Motivate Myself to Exercise #7: Exercise on Weekends
Generally, on weekends we have more free time, that is if you work a Monday through Friday schedule, like I do. So, weekends are a good time to get in some exercise! If you like sports, you can play tennis, basketball, go surfing, swimming, or any sport that gets you out there being active and breaking a sweat. My hubby and I were playing racquetball for a few months and it is a great workout, plus it's fun! You can also go for a bike ride or get out there to throw a ball with your children or friends. If you jog, on the weekends you can jog as far as you want! I prefer to walk and on weekends, I can take more scenic walks and not be as concerned about how long the walk will take.  Or, you could also go for a walk on a beach or a hiking trail. Or, if you have a membership to a gym, you can take a class. I like to go to Zumba classes on weekends, usually in the mid-mornings. Many people like to take a yoga class on weekends, to help them stretch and de-stress from the workweek.
If your children play a sport on the weekend, you could try to go for a walk around the field before or after the game. I used to do that when my hubby was helping coach my nieces's soccer team. I'd out on my Ipod and walk around the field a few times, then watch her play.  If you have little one's, you could go for a walk and push them on a stroller. I've done that with my nephews and they enjoy getting out of the house and seeing the scenery, plus we all get some fresh air. If the weather is too warm or cold, you can exercise to a DVD. I've done that with my sister and we have fun dancing to a Zumba DVD!
I know, on weekends we want to disconnect and relax, but if you exercise, even just a little bit, you will feel better and sleep better! Remember, if you can, try to carve out a little time for yourself to stay active and healthy!
Hugs,
Paola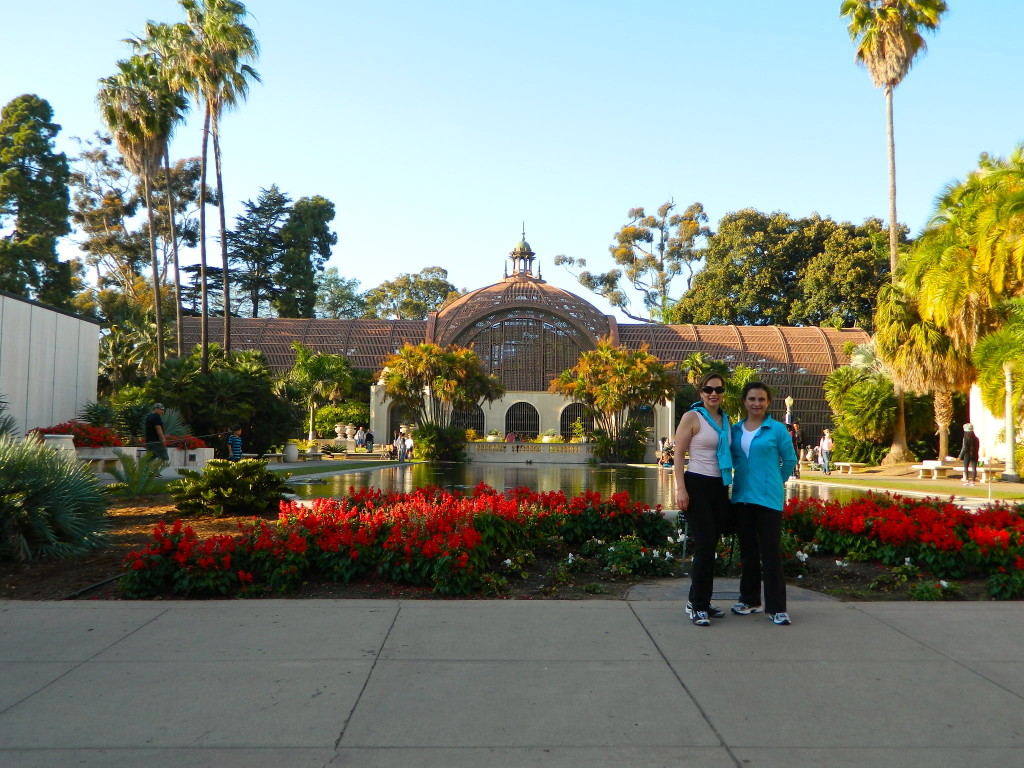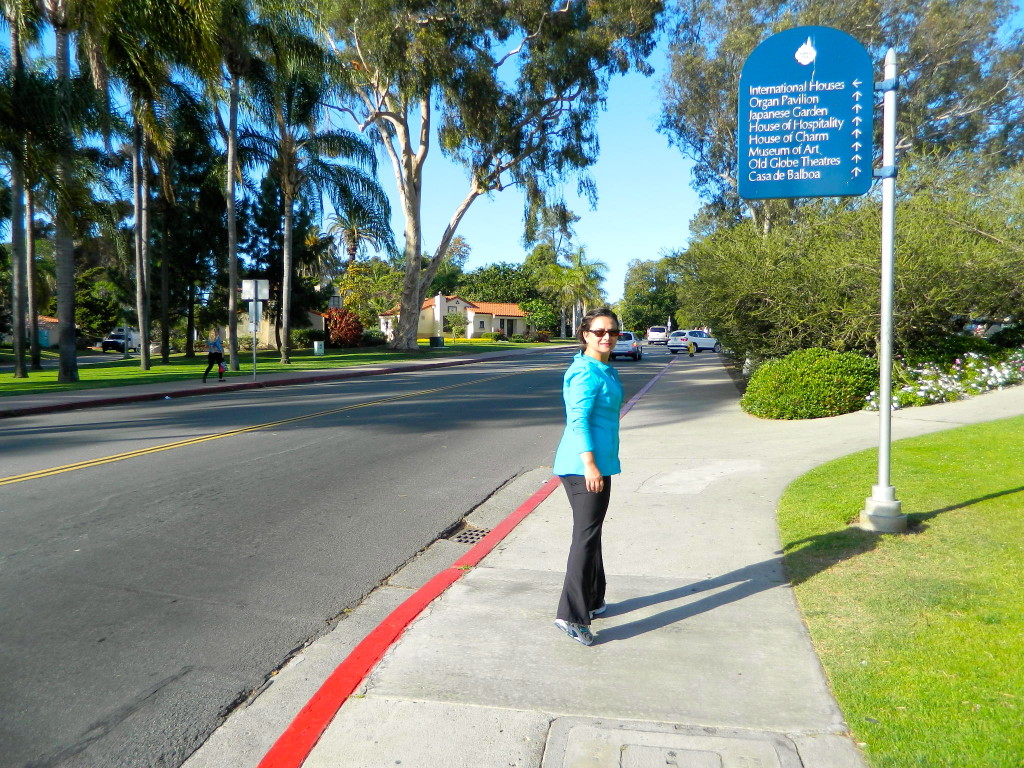 Lola and I recently went for  walk at Balboa Park on a weekend, we chatted, enjoyed the beautiful Park, and had fun while exercising!
I'll exercise at the gym on weekends, even a few minutes on a bike can get my heart pumping!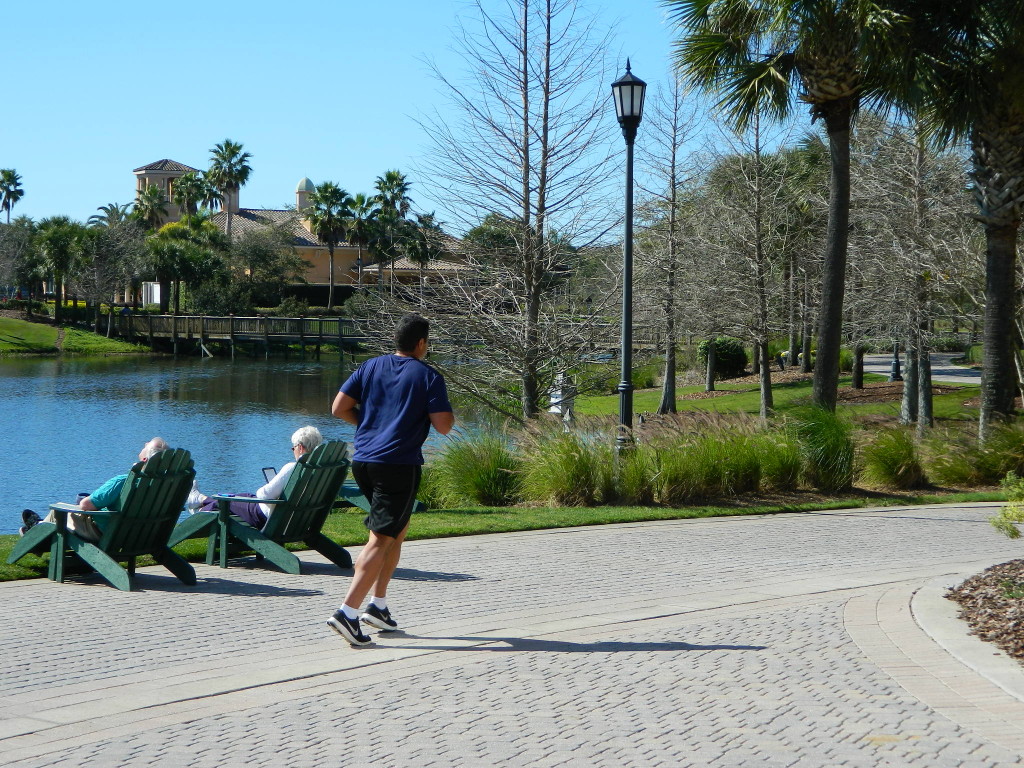 You could go for a jog.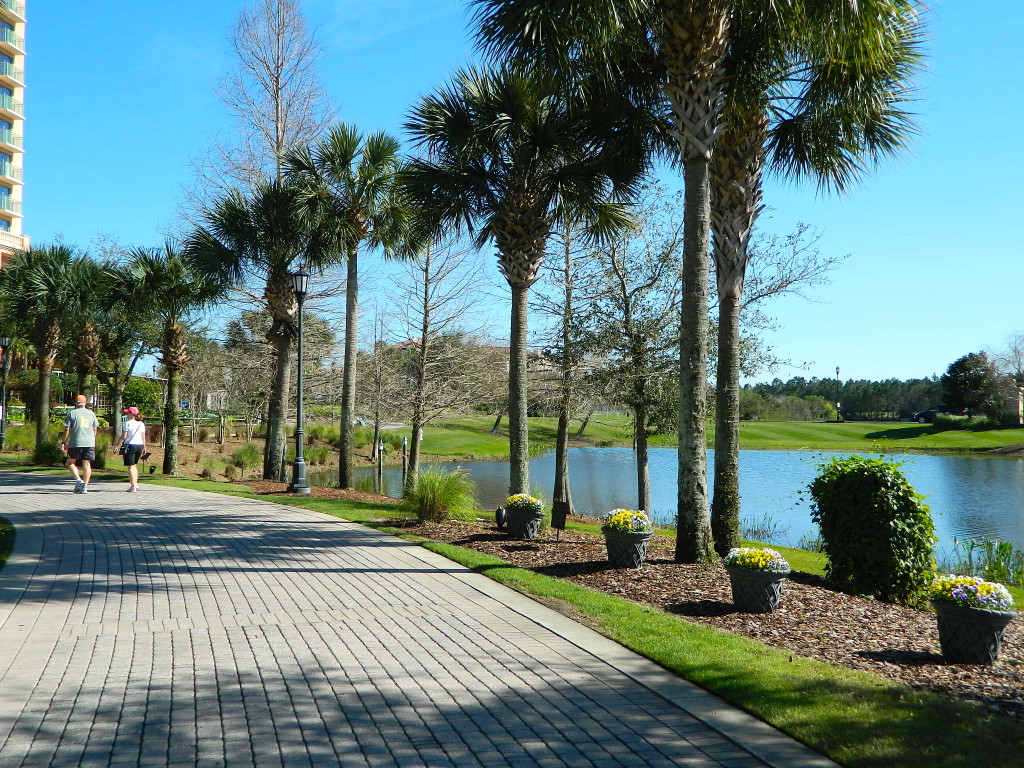 Take a walk.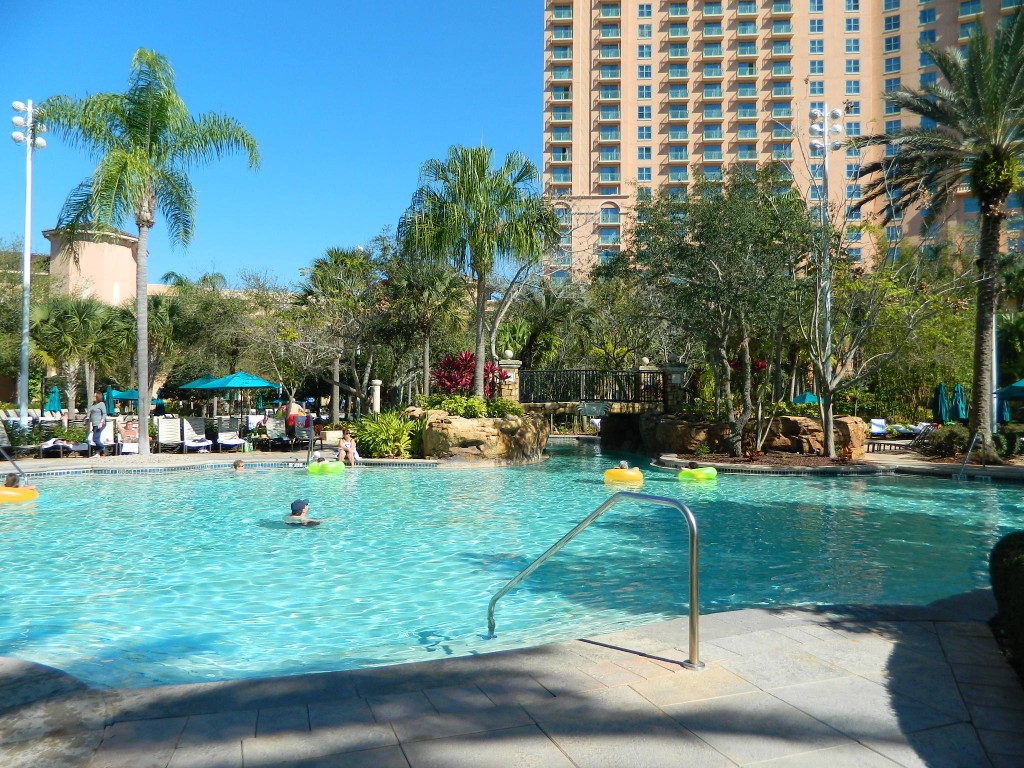 Go swimming.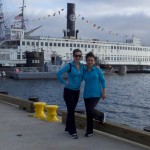 Here is another picture of Lola and me on one of our walks, this one was by the bay in downtown San Diego.