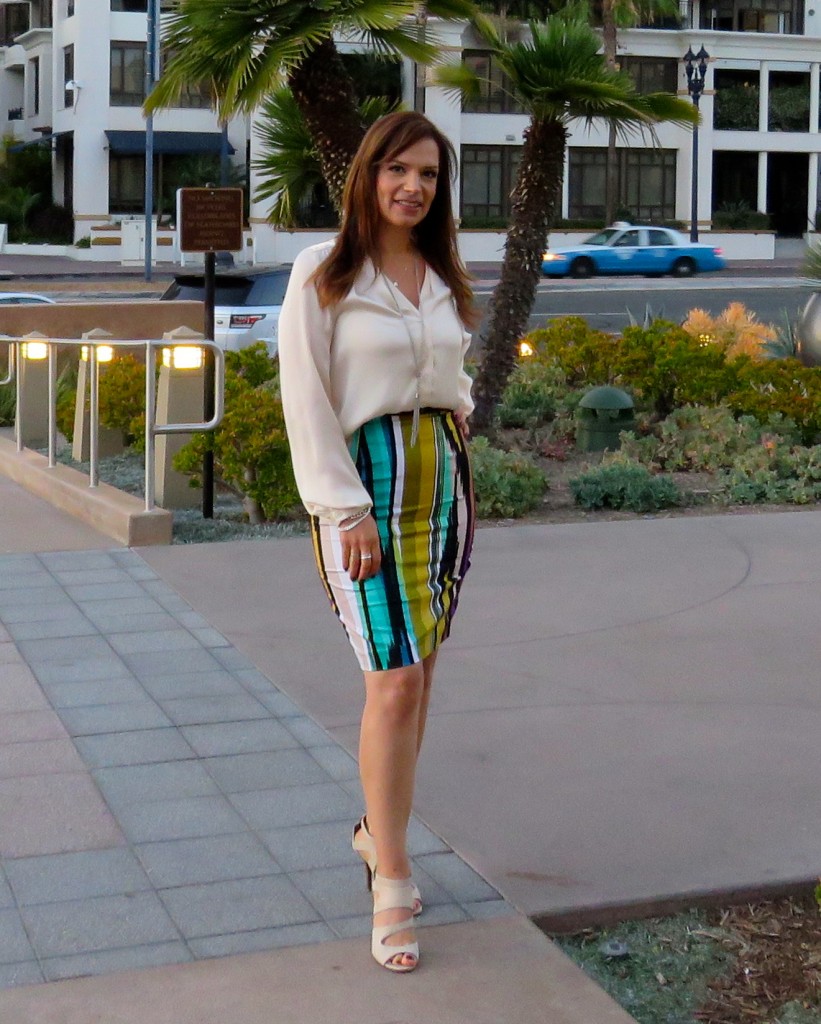 Summer is in full swing, this means lighter colors and materials in clothing! One of my favorite looks is matching a silky champagne color blouse with a colorful skirt. This tone of blouse is softer than a bright white top. It is easy to add a few accessories to dress it up or have a more casual look. The tones of the skirt remind me of summer in the desert, with a flair of earth tones. The vertical lines on the skirt are elongating, helping one look slimmer, and of course you can't go wrong with a pencil skirt which flatters almost all body types. I wore bone color heels, one to elongate my legs (try using all the tricks I can) and secondly, because this pair of heels is very comfortable! I wore this outfit recently to an outdoor in downtown and knew I'd be walking in my shoes and standing for a while, making comfort important. Even though, flowing, loose tops are in trend, I remain loyal to styles that flatter my figure. I half tucked the blouse (in front only) and added a belt with studs, to add a little edge, but also accentuate my waist. The outfit was a good option for the event which started in the early afternoon, with warm weather, and went into the evening, when it got a bit chilly. The long sleeve was perfect, it was light enough to be worn in the sun and gave me coverage in the evening. I felt comfortable (& confident) in my outfit and that helped me have a wonderful time at the event!
You can easily replicate this look with any light blouse & a patterned pencil skirt, tucking it in or out, adding sandals, heels, or booties, is where you customize the outfit to your personality or the event!
Do you wear earth tones during summer?
Hugs,
Paola
PS: Pictures from the event where I wore this outfit; another outfit post with this blouse; wearing this blouse to the office or a cocktail party.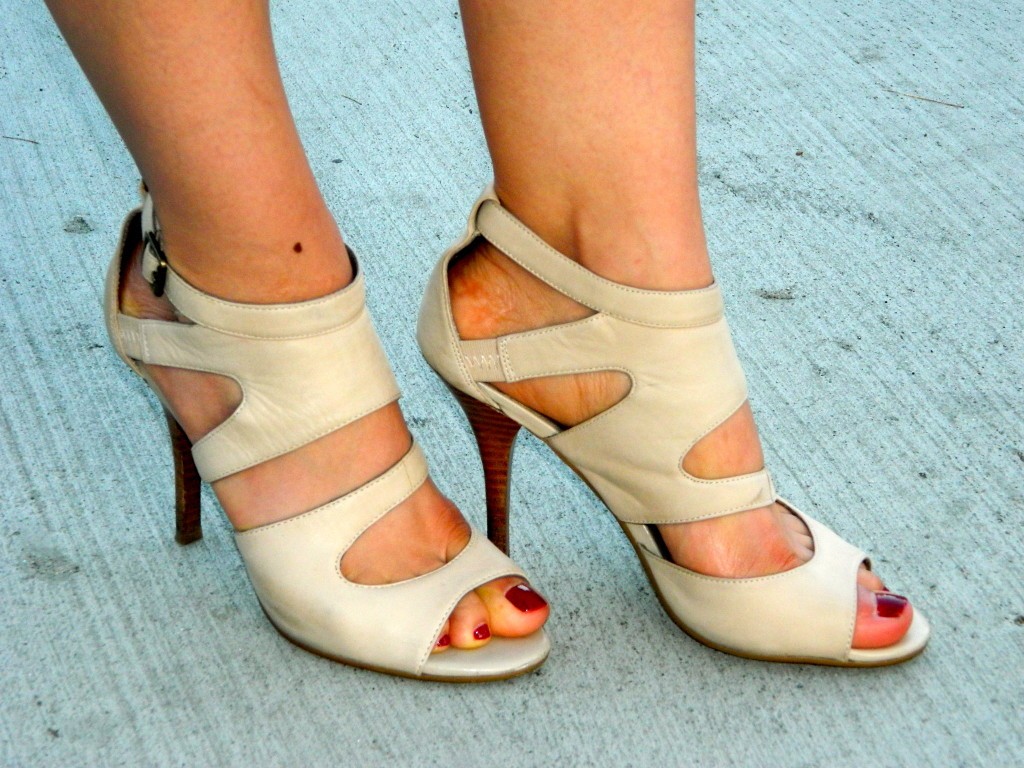 Blouse: F21 (similar here); Skirt: Worthington, purchased in San Francisco (similar here); Shoes: Levity (similar here); Necklace: F21; Bracelet & Ring: Tiffany & Co. 
Photos by Lola Raggio