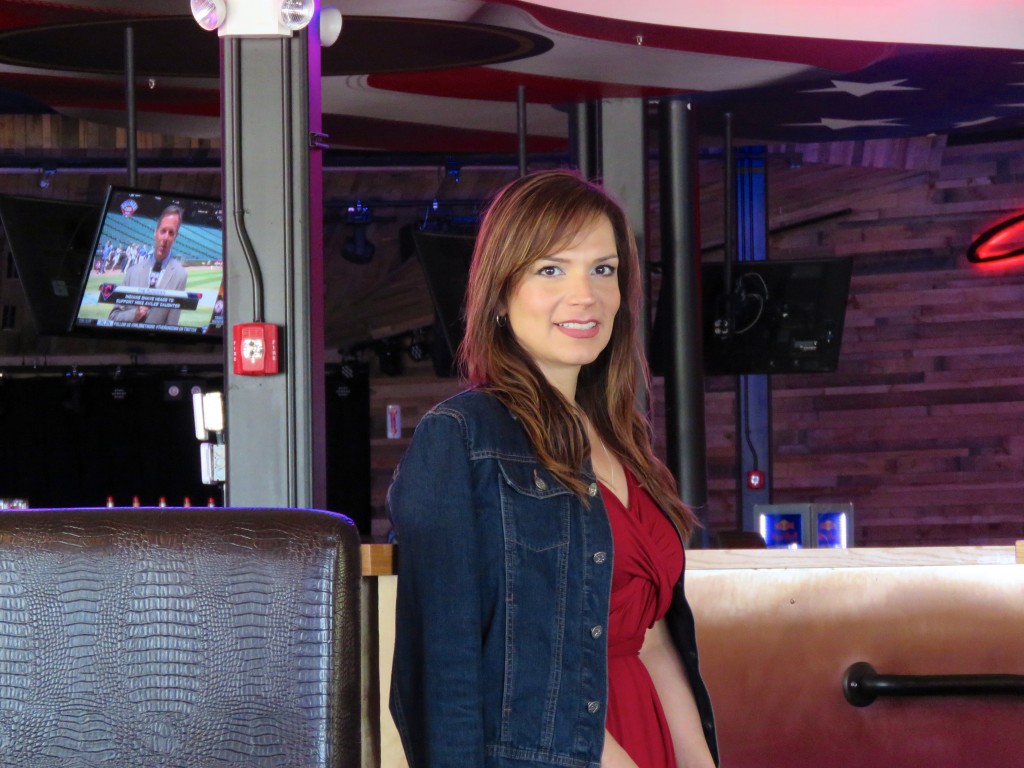 Trends in fashion come and go, but certain pieces remain classics. Pieces you can purchase and wear for years to come. You know you will definitely get your money's worth with these items. One of these classic item timeless pieces is the denim jacket. Mom had one when she was in her early twenties (in the 70's). I had my first denim jacket (that I remember) in my early teens, it was a Guess jacket and I thought it was the coolest ever. I wore it lots! Who knows what happened to it…kind of wish I still had it (miraculously, it probably still fits me, I have been the same height since I was 12). In the past few years, I reclaimed my love for the denim jacket. I have an Ann Taylor cropped jacket (also pictured here & here) that was a gift from my sister (more like a hand me down since it used to be hers, but she hardly wore it) and a Calvin Klein jacket which I purchased many years ago. The Ann Taylor jacket is more fitted and hugs my curves, so I wear this one more often. I've gotten multiple compliments & have been asked where I purchased it. As you know, I try to wear items that flatter my figure. I believe that regardless of fashion trends, women (& men) should wear clothing they feel comfortable in and as a result, they will feel happy! The Calvin Klein jacket is a classic blue with a timeless "trucker" style cut, which is looser fitting on me. This past year, they seem to be the jacket I grab for before leaving the house.
Reasons why I love the denim jacket:
– Won't go out of style
– Both of my jackets are machine washable – at home, a huge plus!
– They are excellent for evenings in Southern California when the weather drops a few degrees.
– Easy to mix and match, with practically everything!
– They don't wrinkle easily, so they are also easy to throw into a tote to wear later in the day.
-They make good travel jackets, I wear mine on flights because I tend to get cold on airplanes.
– Denim is easy to care for, so I am not too worried about where I put down my jacket or throwing it to the back seat of the car.
– You can wear it year-round. I plan to continue wearing my denim jackets into the fall and winter, and start the cycle all over again in the spring. Denim jackets are a staple which can be worn year-round, at least in Southern California and at all ages.
– Everyone can wear them. Babies look adorable in tiny denim jackets…teens wear them….it is a staple for casual mom uniforms…and women & men of all ages can rock the look! I certain will!
Below are some pictures from our trip to Florida this year….the weather was hot, but of course I took my Calvin Klein denim jacket to wear on the flight, as well as inside stores and restaurants where the air conditioning is blasting cold! It was the perfect jacket to mix and match with jeans and light summer dresses!
I am currently on the look-out for black and white denim jackets….will probably buy them in other colors if the style flatters my body. Please let me know if you have suggestions on where I can find them. My sister suggested The Gap, where she purchased a white denim jacket recently. Do you own a denim jacket? How long have you had it?

Hugs,
Paola
PS – How to wear denim jeans to work, an easy way to dress up denim for the office during the summer, and wearing my Ann Taylor denim jacket in spring. Plus, Maximizing Your Wardrobe: Work to Casual.
Jacket: Calvin Klein (similar here); Dress: Forever21 (similar here); Sandals: Ralph Lauren (similar here); Bracelets: Coach; Earrings: Tiffany & Co. (similar here)