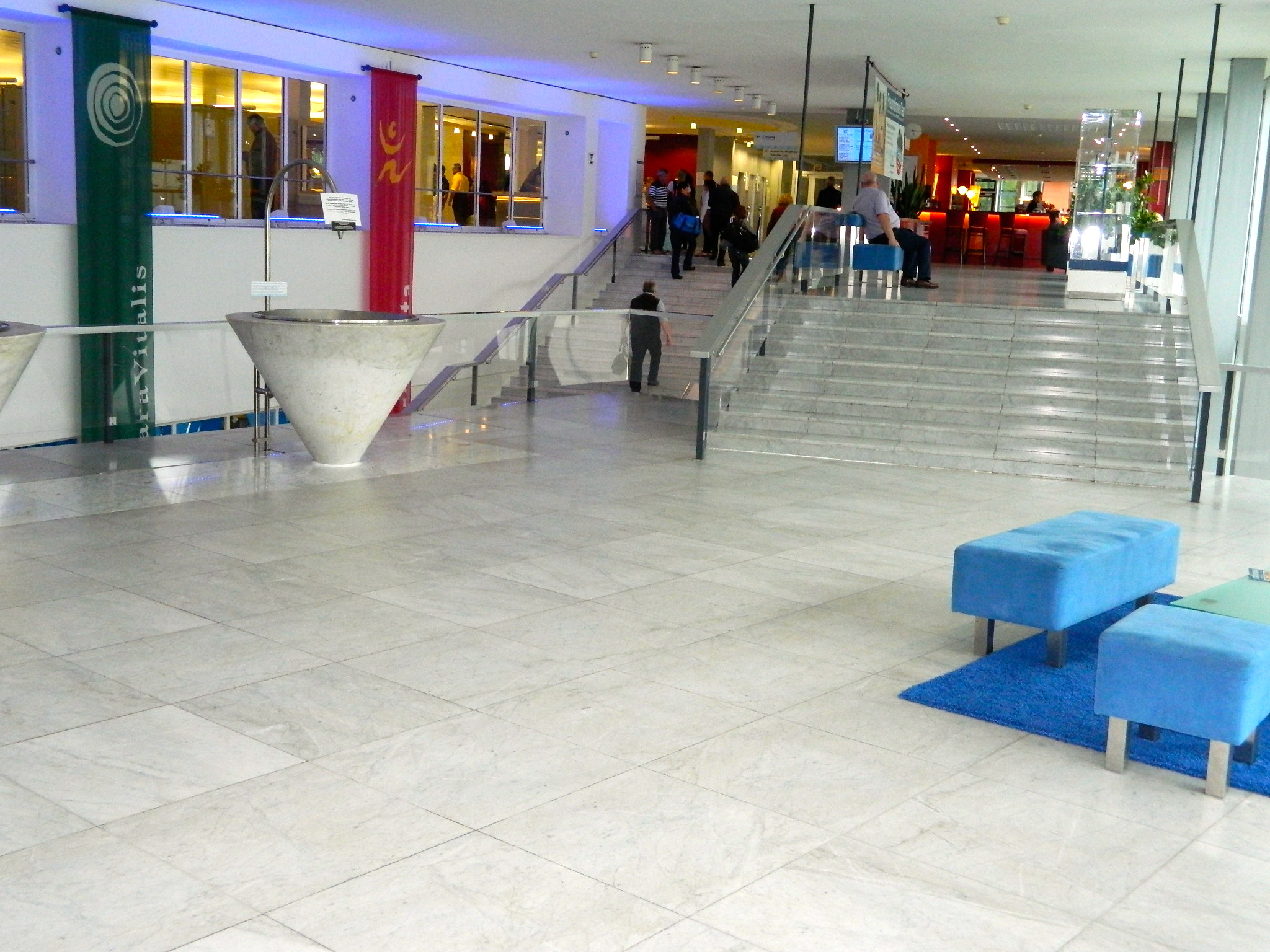 During our vacation to Germany, we spent a day at Baden Baden, a city known for its mineral spas. I had been there on vacation with my sister about 10 years ago. I recorded a video blog, so I wasn't able to take many pictures and taking pictures inside the spa is not allowed. We spent the day at Caracalla Spa enjoying the mineral water pools and jacuzzis, as well as the steam rooms. Afterwards, we did a little shopping at the gift shop and headed to dinner. We found a little Prague style restaurant in town, just a few blocks from the spa. My hubby ordered  a dumpling soup and goulash. I don't really like goulash or dumplings, so I had a broiled potato (this was pretty much what I ate daily on our vacation to Prague a few years ago). Of course, I tried a few spoonfuls of the dessert, how can you say no to a sundae? I can't! We had a relaxing day in Baden Baden! If you visit Germany and have time to make a side trip, I definitely recommend Baden Baden. It is a cute & quaint town, with wonderful and unique spas! We'll probably come back in a few years!
Hugs,
Paola
PS – Our trip to Germany: Porsche Museum in Stuttgart, enjoying Sonnora Waldhotel & Restaurant and Black Forest in west Germany, and visiting Kurhaus Casino & Kaefers' Restaurant.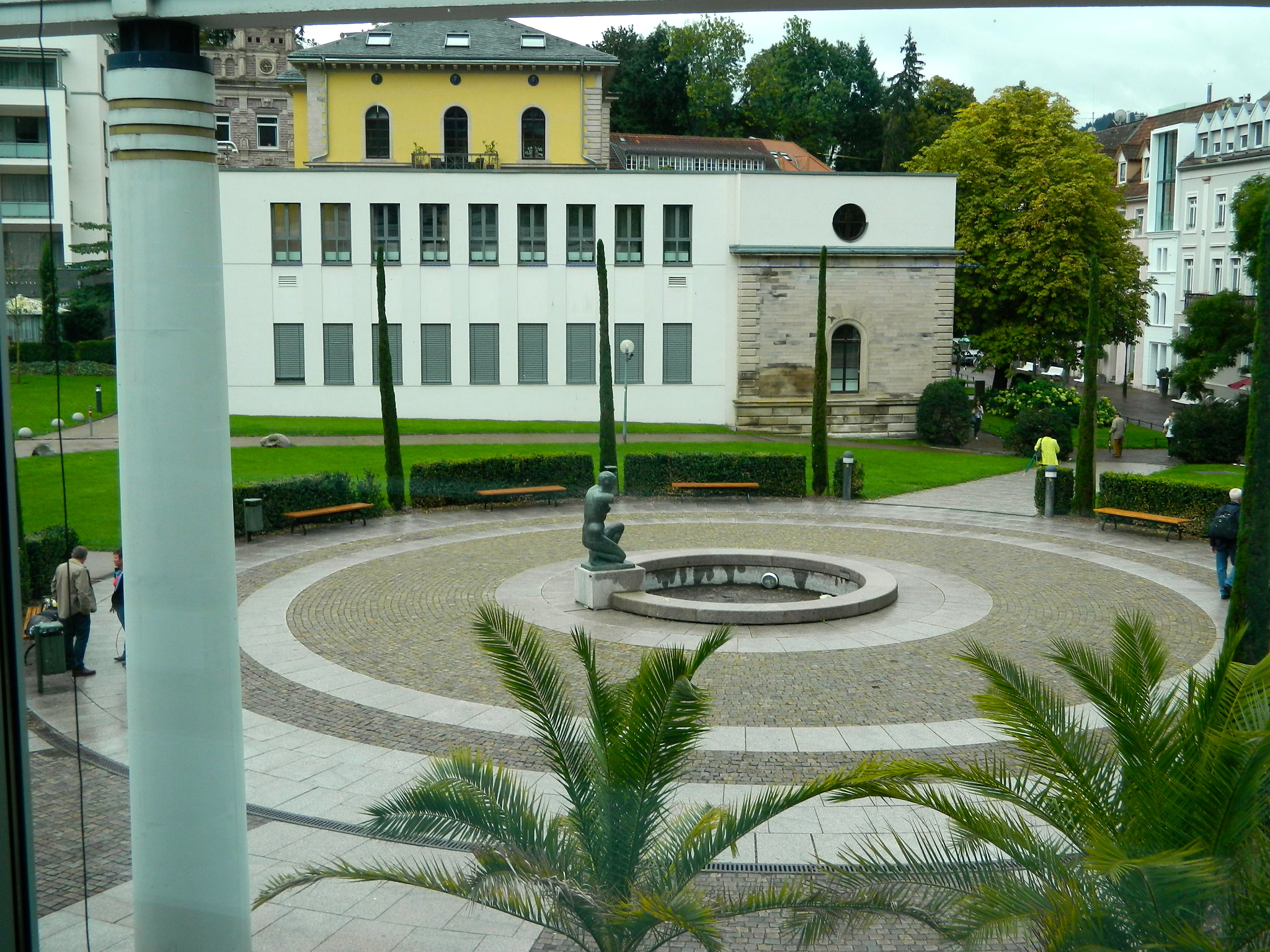 This is the entrance of the spa (picture taken from the inside looking out).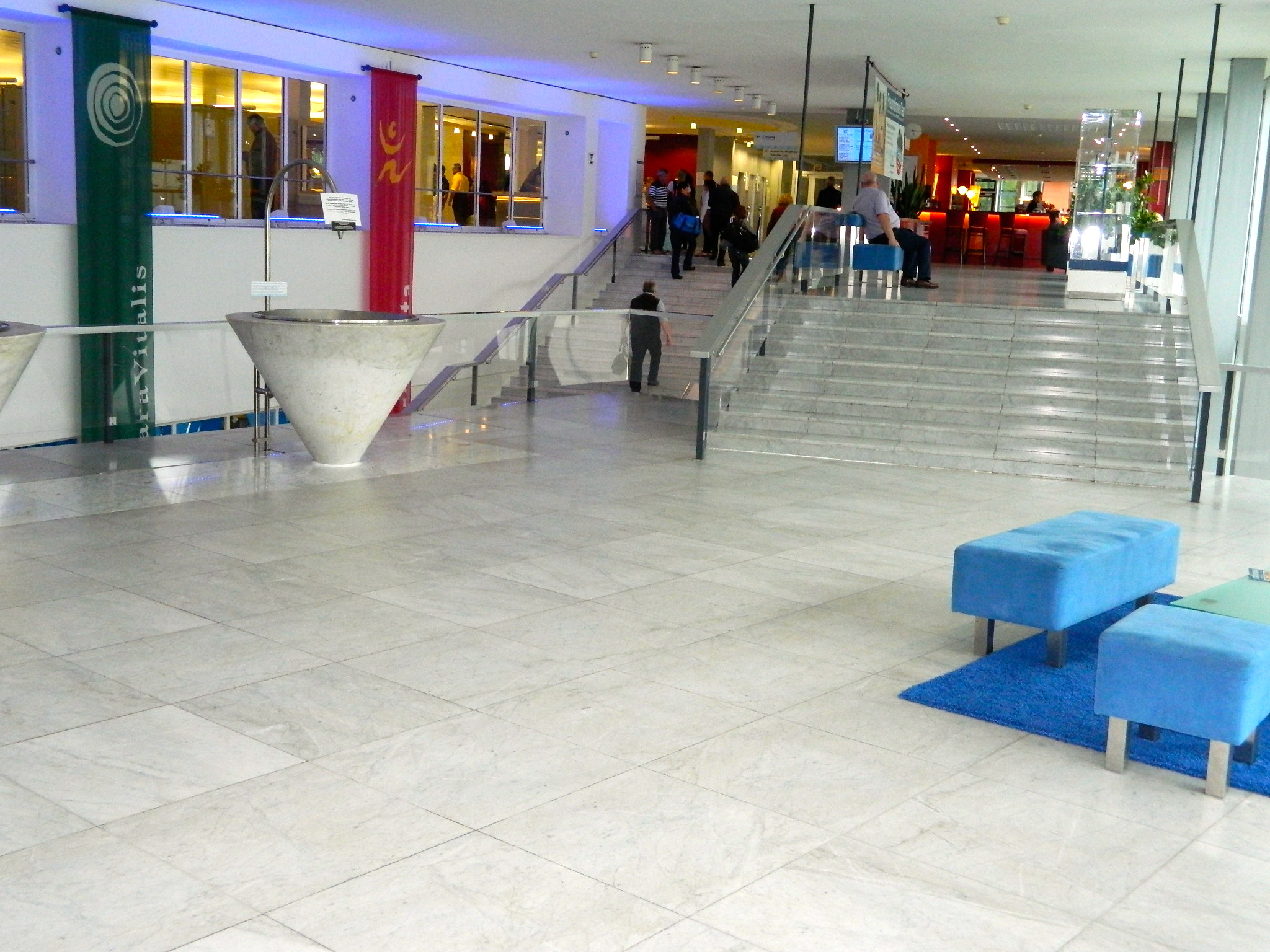 This is the lobby of the spa.
Our table had flowers and  a small candle, always a nice touch!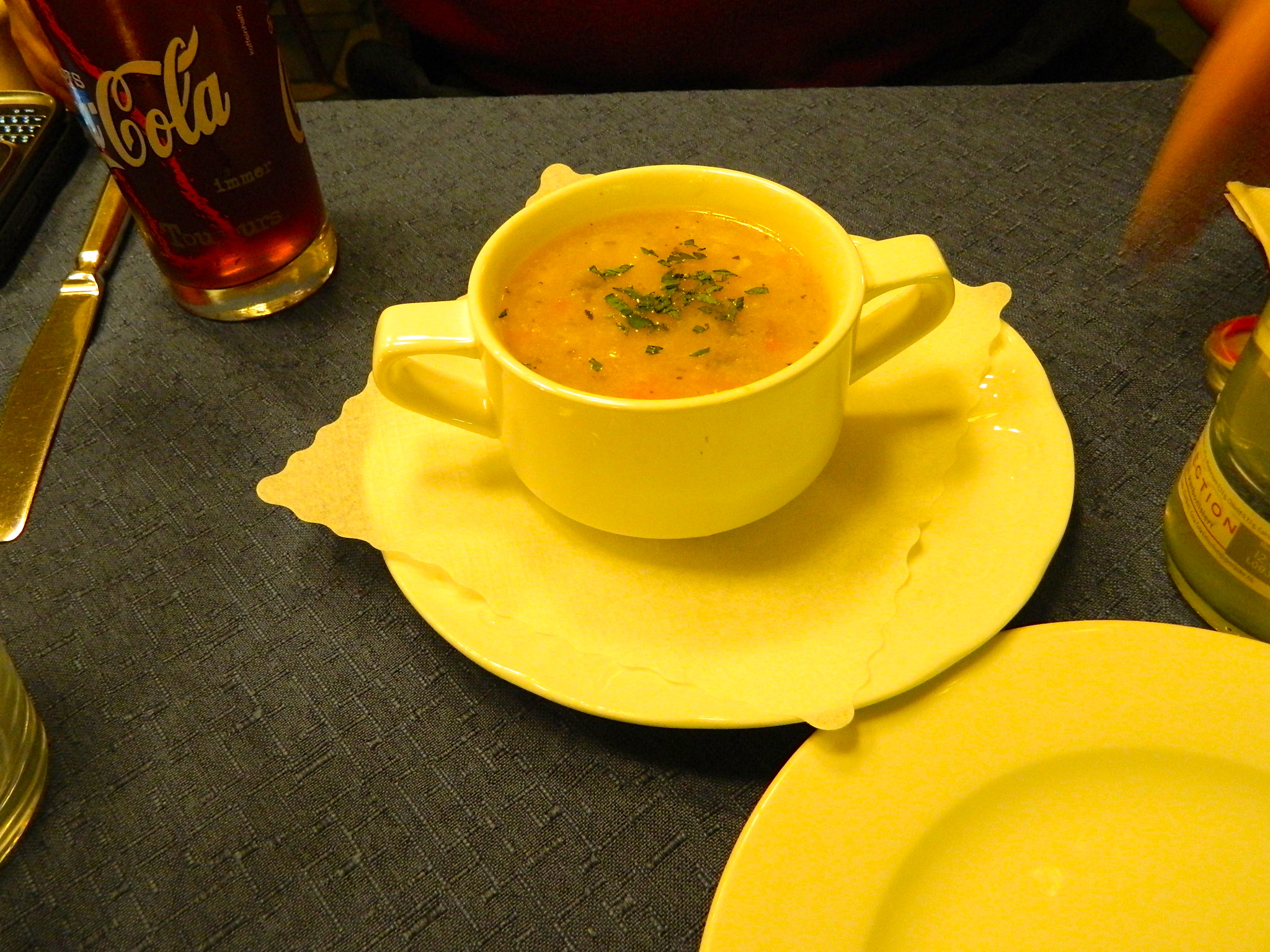 My hubby ordered dumpling soup and his mexo-mix soft drink (Coke & Fanta mix).
I ordered a broiled potato, in the background you can see the goulash dish my husband ordered.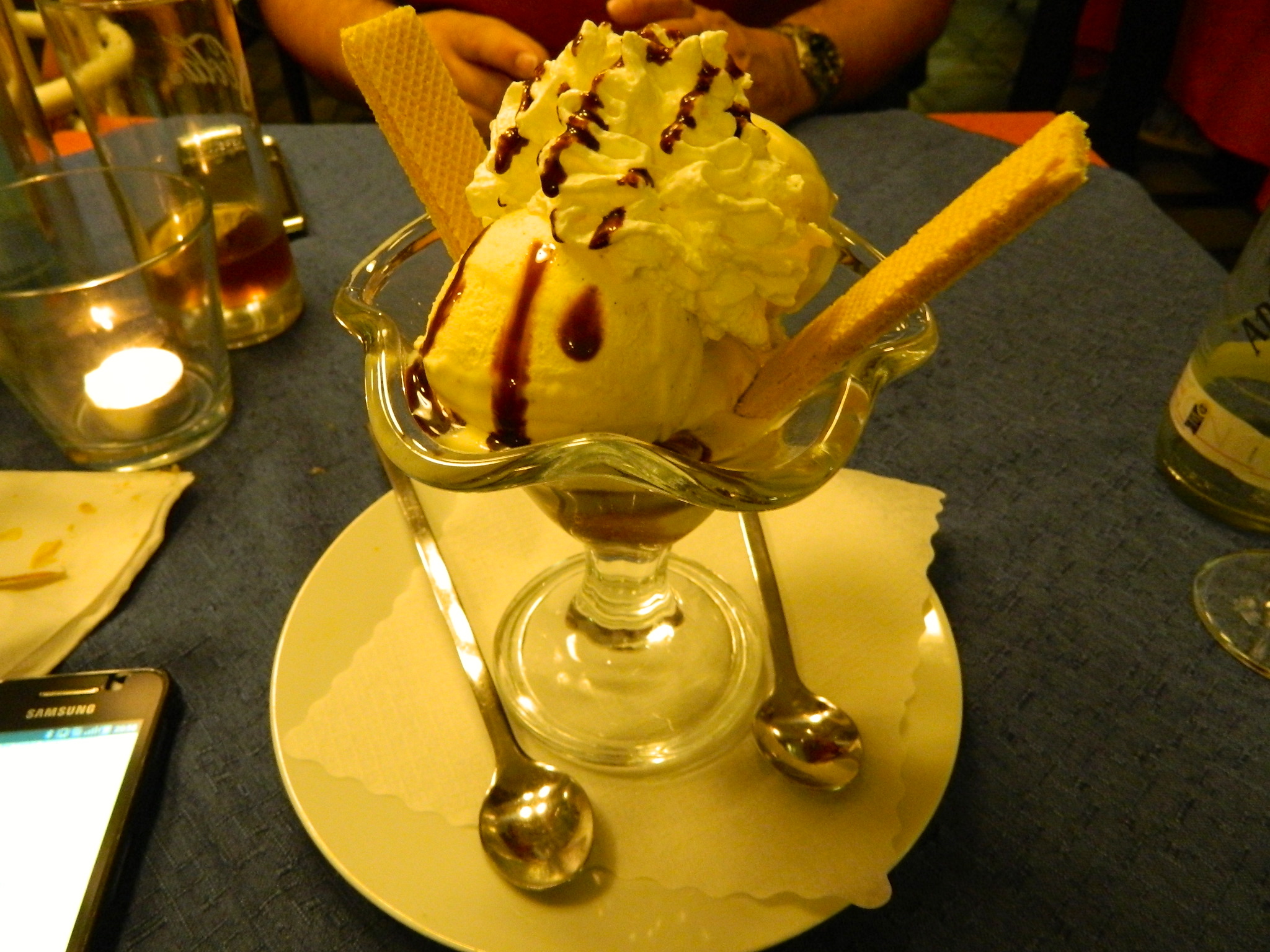 We shared dessert. The sundae was delicious….and huge!