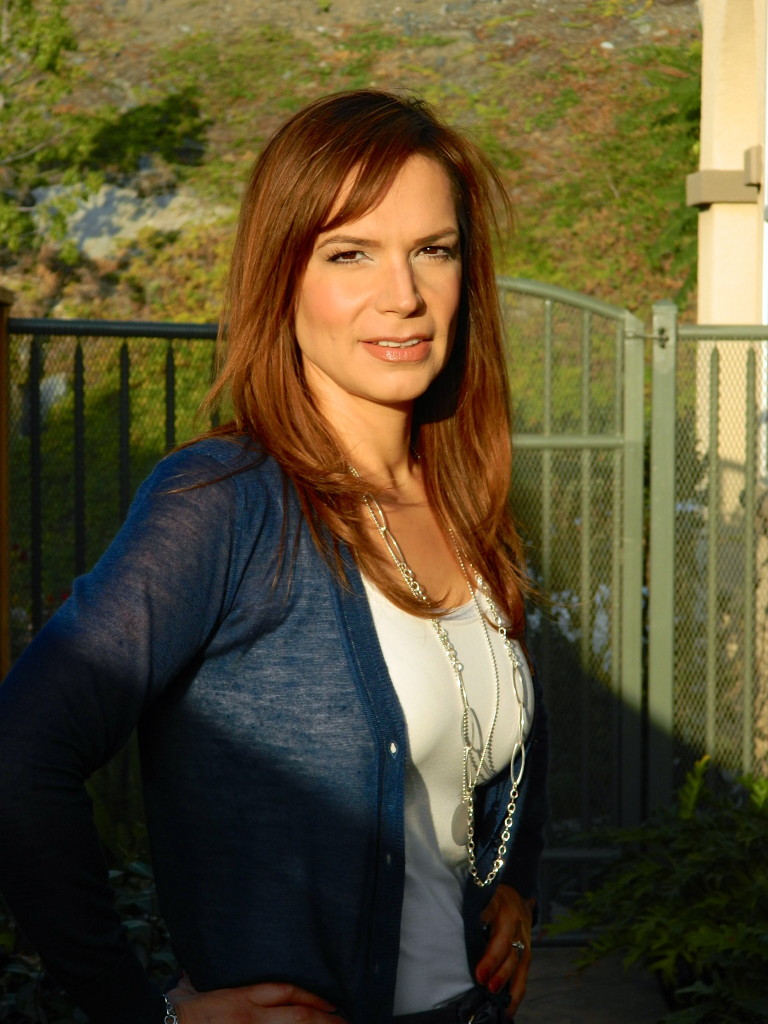 Hi friends, we live in Southern California and are blessed with warm weather almost year round! There are only a few weeks in the winter season where we actually need to – and get to enjoy – wearing our boots and heavier coats. For the most part, in the winter it is still sunny during the day, so a light sweater will suffice and unless it is raining, we can still get away with wearing open toe shoes. Yes, we are fortunate! Here is an outfit I have worn a few times this winter – I love the blue tone of the cardigan sweater and how comfortable the entire outfit is to wear! I wore it once to work on casual Friday and the day the pics were taken I wore it to babysit my nephews 🙂 Hope you like it!
Do you have a favorite "light" winter outfit you enjoy wearing?
Hugs,
Paola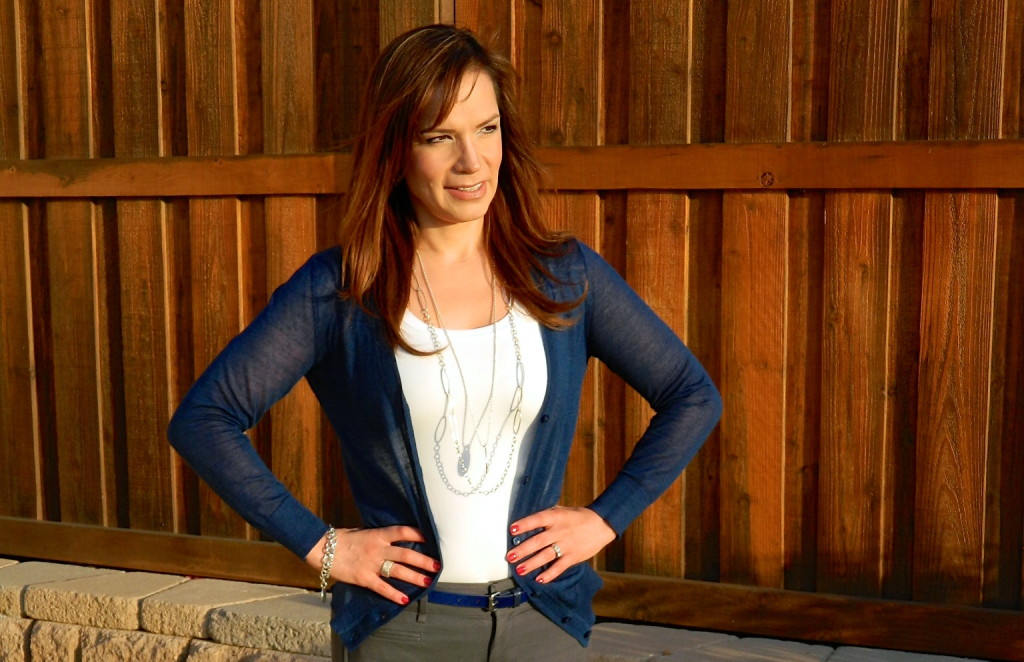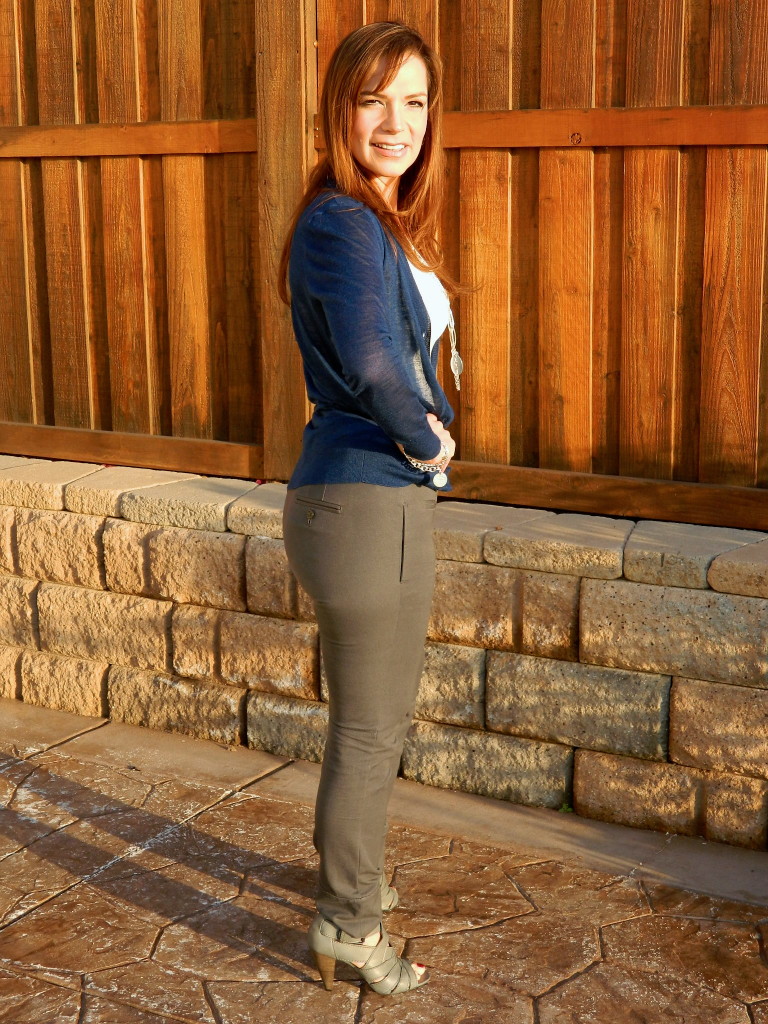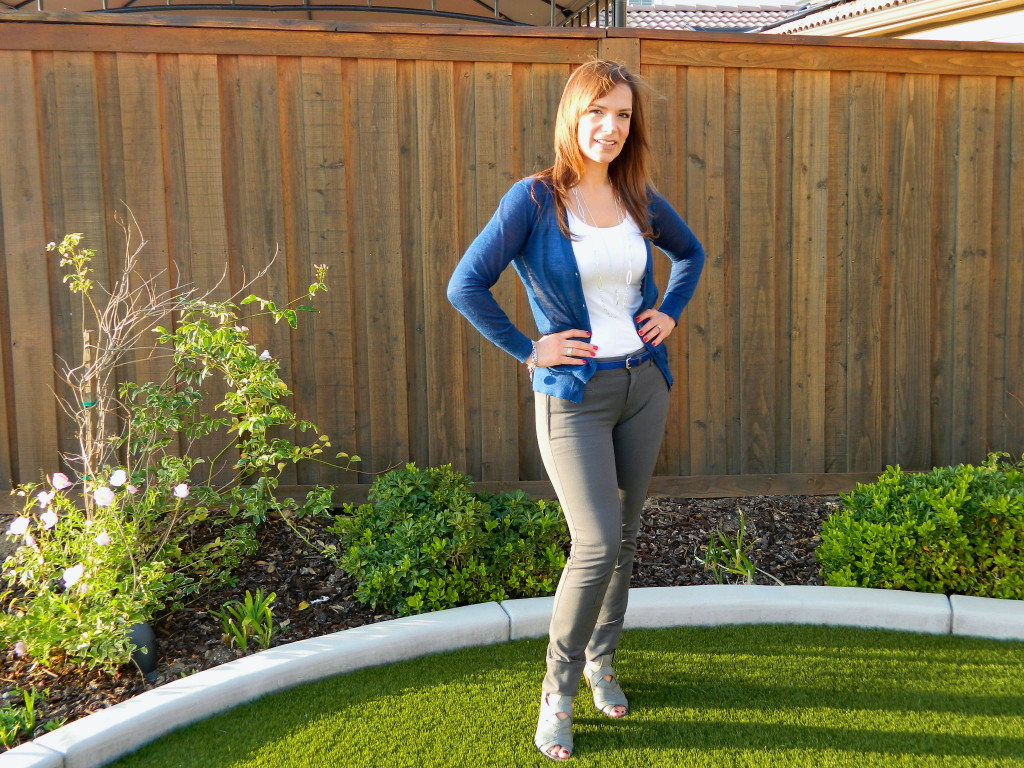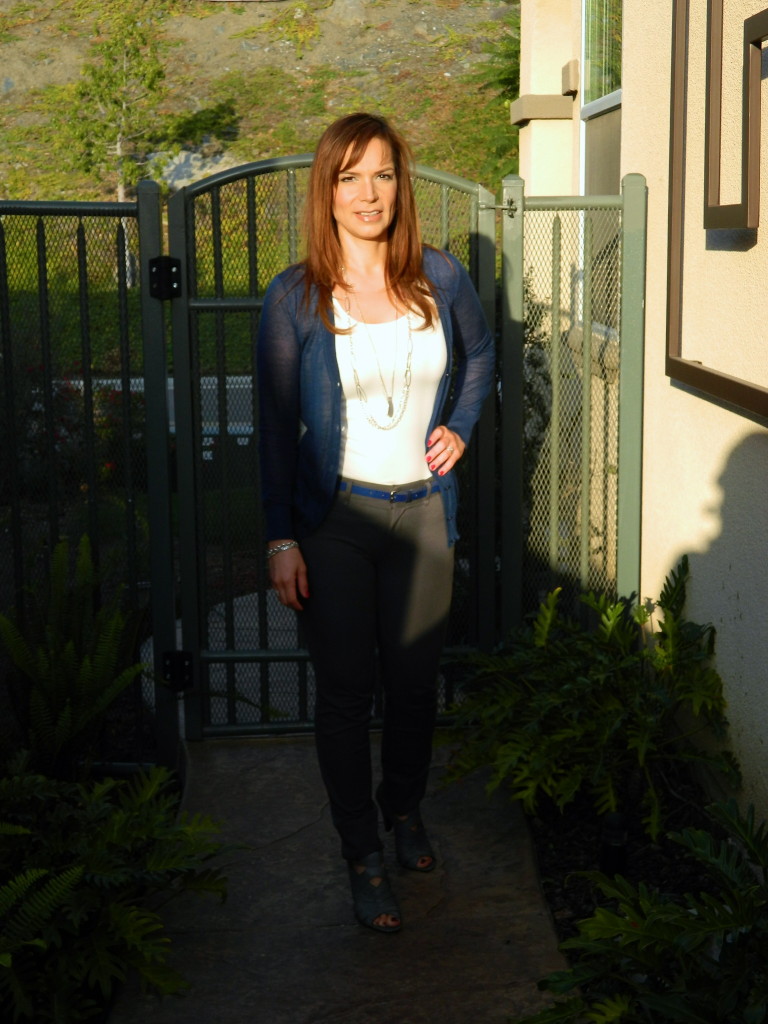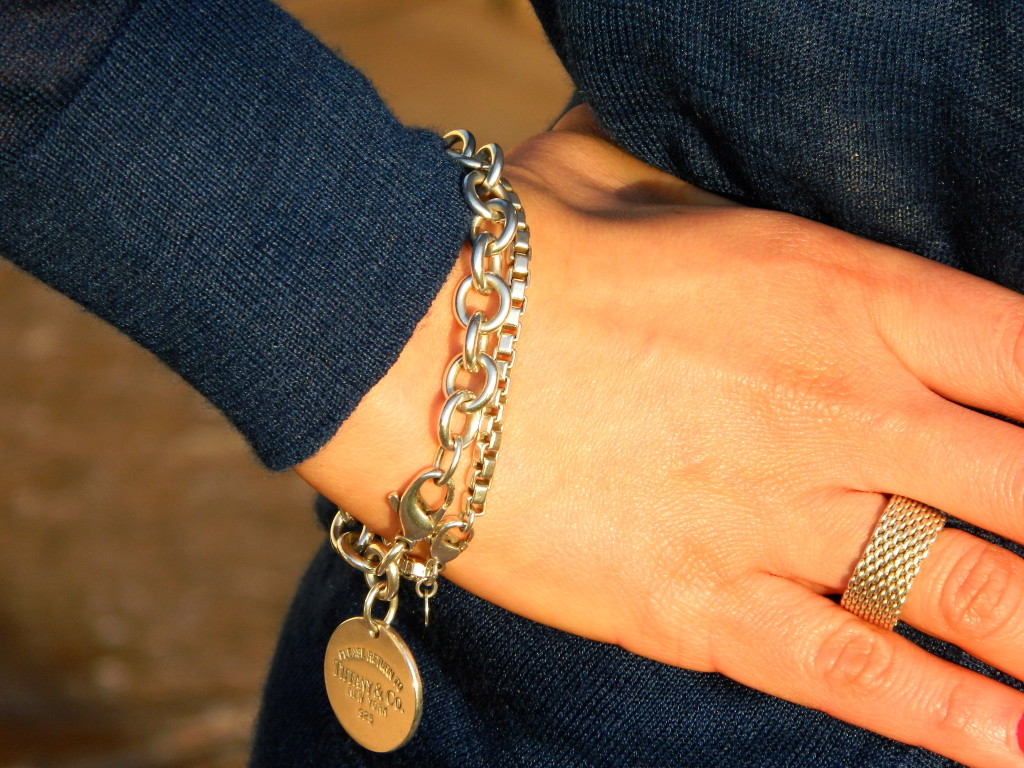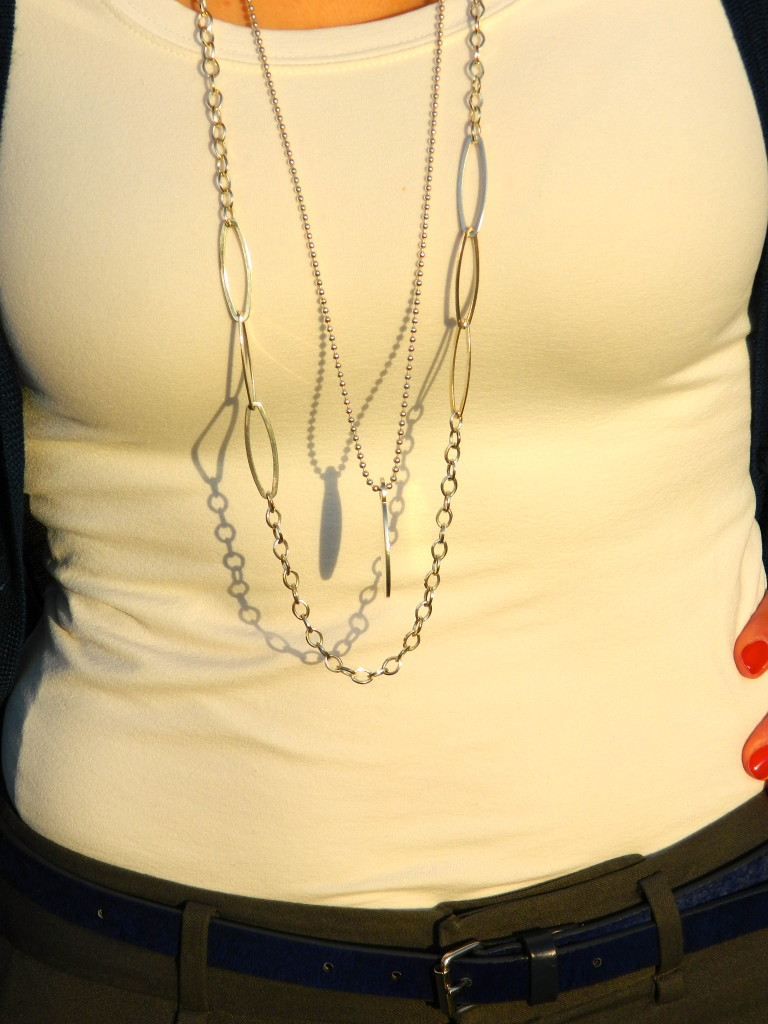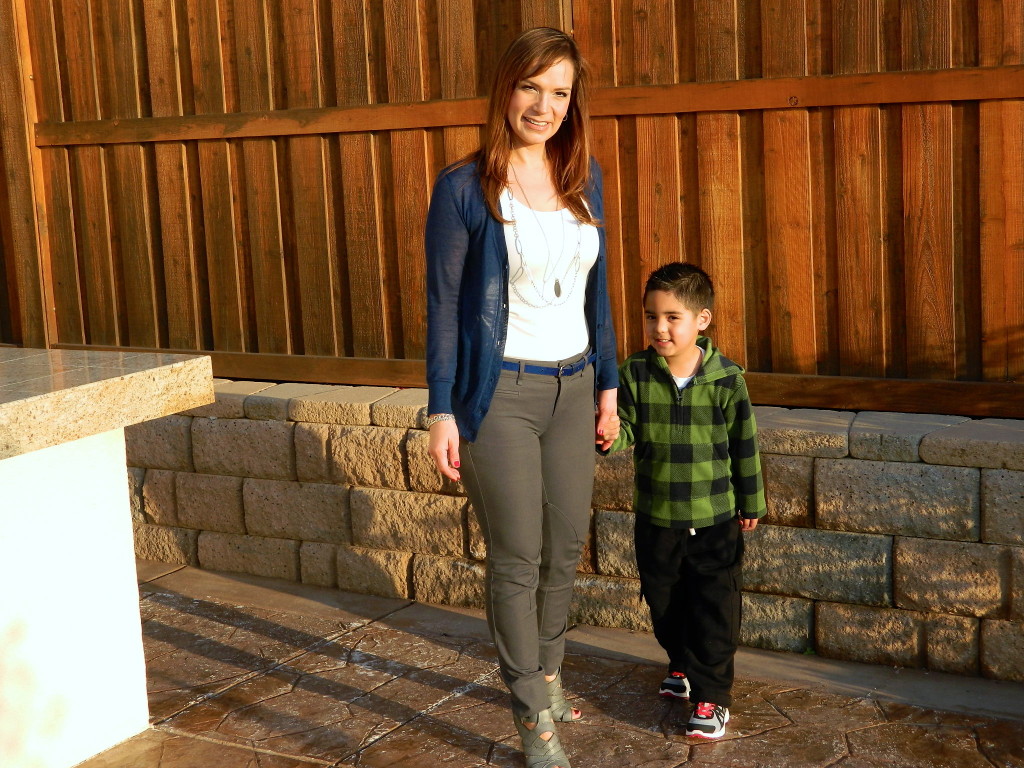 My nephews arrived while we were taking the pictures 🙂 My nephew should have his own fashion blog, he is always dressed in stylish outfits, his look is somewhat Ralph Lauren for kids, Hurley, & Adidas or Nike outfits.
This pic was taken later that day, as we were decorating the gingerbread house.
Cardigan Sweater: Ann Taylor; Pants: Ann Taylor; Tank Top: Banana Republic; Shoes: Coach; Belt: Banana Republic; Necklace: Tiffany & Co., and Ann Taylor; Earrings, Bracelets, & Ring: Tiffany & Co.